The best breakfast spots in Paris offer some of the unique dining experiences in Paris with its top-rated cafés and world-class French bistros. There is a range of restaurants that cater to every taste and budget. Whether you are in the mood for authentic French breakfast or brunch-like cuisine, the selections of quality breakfast spots are plenty.
Paris is a culinary haven where some of the top Michelin-rated chefs in the world have come to open their restaurants and revolutionize French cuisine - whether its breakfast, lunch, or dinner. The restaurants below are more than croissants, baguettes, or any continental breakfast you may be used to!
Weve put together some of the best breakfast spots in Paris located in beautiful neighborhoods or part of some of the best hotels in Paris. Bon appetit!
Jozi Café
Address: 3 Rue Valette, 75005 Paris, France
Restaurant Menu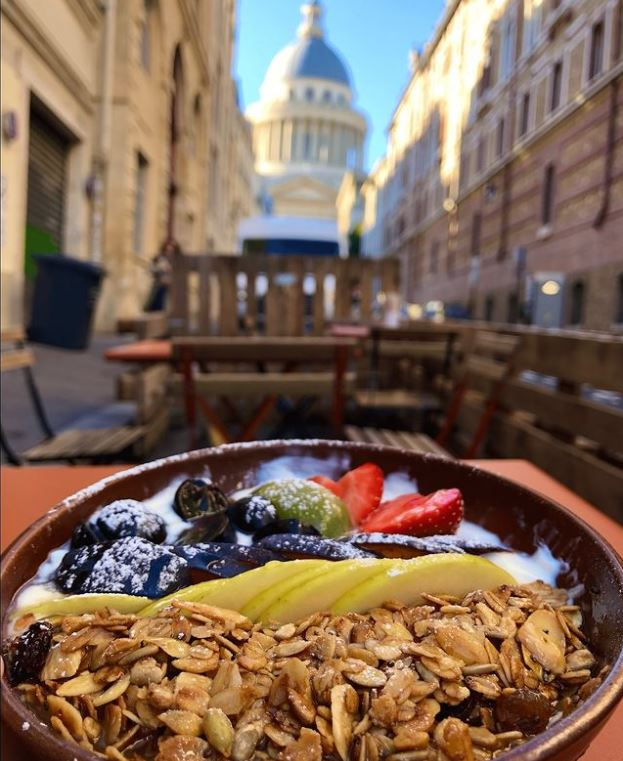 Jozi Café offers a delicious French-style breakfast close to the Pantheon and the Jardin du Luxembourg. The menu includes a wide variety of hot and cold drinks, from the traditional café au lait to many fresh juices and tea selections paired to perfection with your favorite dishes. Imagine your table full of their famous pastries and viennoiseries, the classic pain au chocolat, croissants, avocado toasts, and pancakes. Yum!
Seasons
Address: 24 Rue de Sèvres, 75007 Paris, France | map
Restaurant Menu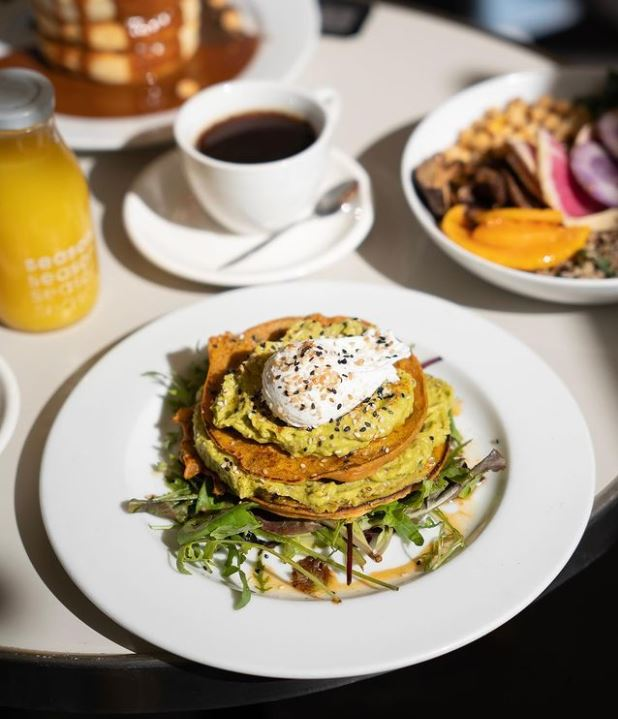 Seasons has multiple locations within Paris and is the perfect breakfast spot if you are looking for a restaurant near the Eiffel Tower or in one of the prettiest districts, Le Marais. Its an airy café with bright yellow interior with a very inviting vibe and a feeling of coziness. Be sure to sample their colorful lattes in various flavors, such as rose, lavender, charcoal, or matcha.
Ob-La-Didi
Address: 54 Rue de Saintonge, 75003 Paris, France | map
Restaurant Menu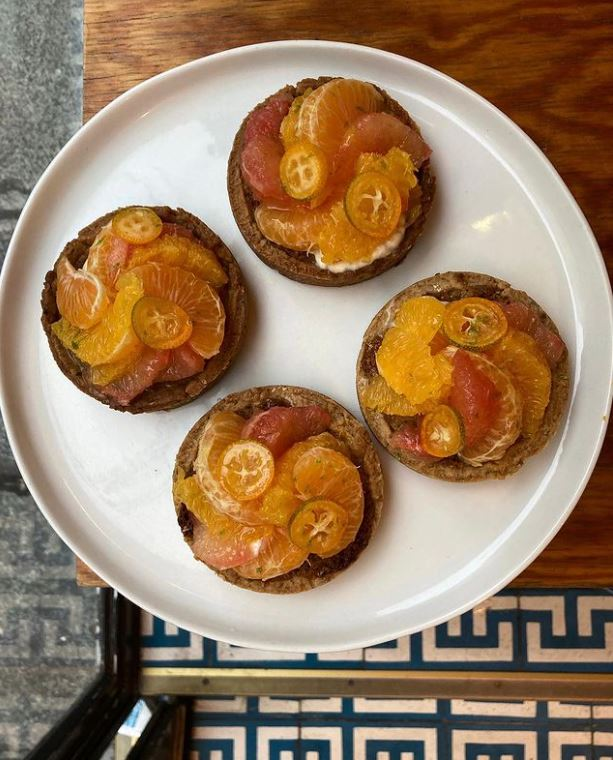 Ob-La-Di is a cute little charming cafe with fantastic options for espresso drinks, baked goods, and vegan plus gluten-free options served in a hip cafe with blue & white tiles. We recommend arriving as early as possible as it could be challenging to find a seat given that the café is relatively tiny. Our favorite item on the menu: the homemade granola dish is fantastic, and avocado toast.
Loulou
Address: 107 Rue de Rivoli, 75001 Paris, France | map
Restaurant Menu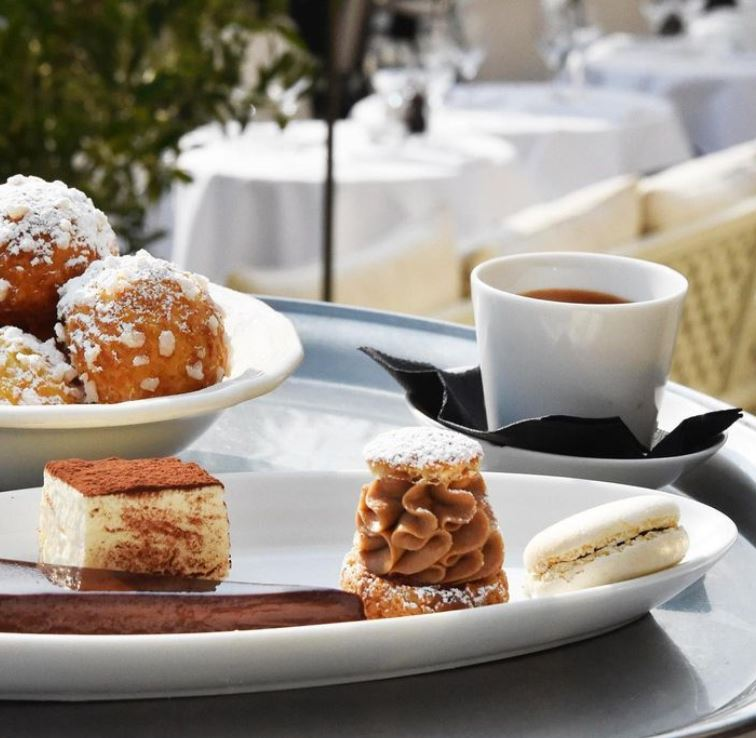 Loulou is more than just your typical breakfast in Paris - its a café with Australian influences near the Louvre Museum. The menu is perfect for those looking for a hearty breakfast, featuring salads, burgers, desserts, and a variety of homemade cold-pressed juices. Its colorful décor and cheerful atmosphere will make sure to wake you up in the morning!
Mokonuts
Address: 5 Rue Saint-Bernard, 75011 Paris, France | map
Restaurant Menu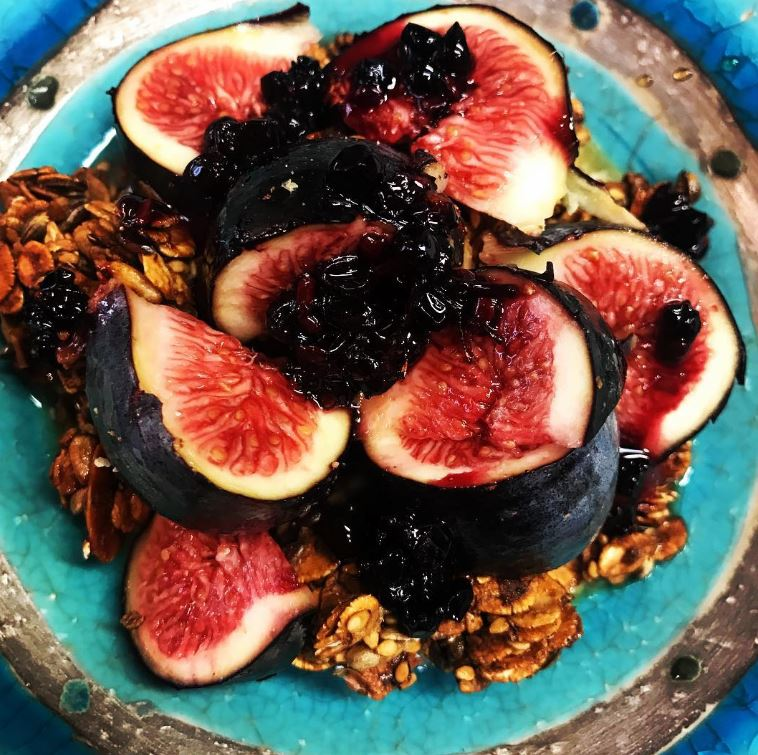 Mokona ranks up there as one of the best breakfast in Paris located in the 11th district. The restaurant is conveniently close to the Faidherbe-Chaligny metro station and Gare de Lyon. Although the breakfast menu changes daily, you can always count on staple items such as fluffy pancakes, the toast of the day, granola and creamy yogurt, and their dessert of the day.
Health inside
Address: 30 Rue Charlot, 75003 Paris, France | map
Restaurant Menu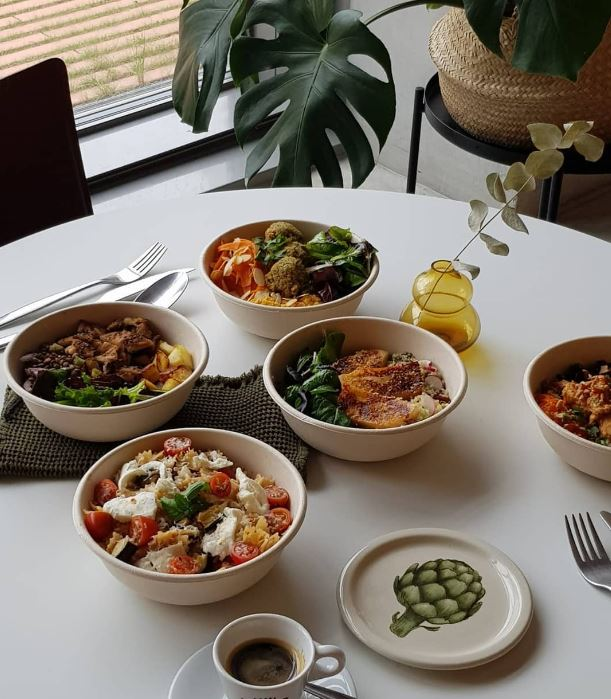 Health Inside has a healthy take on its breakfast menu with its wholesome bowls, salads, and a variety of vegan options. The restaurant offers detoxified foods and dietary supplements made with organic food in a retro-chic atmosphere. Be sure to try the granola and vegan yogurt with fruits!
Immersion République
Address: 8 Rue Lucien Sampaix, 75010 Paris, France | map
Restaurant menu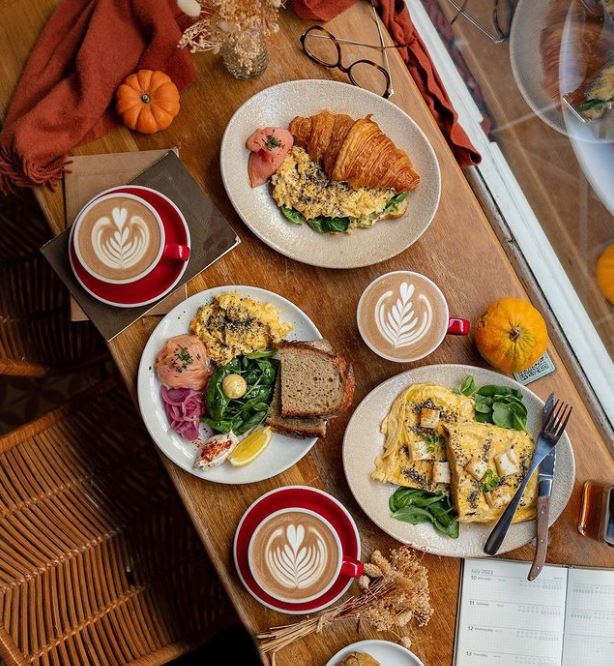 Its quite rare to find a restaurant in Paris serving breakfast all day. In Immersion Republique, they serve their brunch menu all day long - so you never have to worry about being late for breakfast! Some of the highlights on their brunch menu are the runny omelet flavored with truffles, crispy chicken savory waffle, avocado stracciatella toast, homemade basil pesto, candied tomatoes, and hazelnuts.
Marcel 3
Address: 22 Rue Montmartre, 75001 Paris, France | map
Restaurant Menu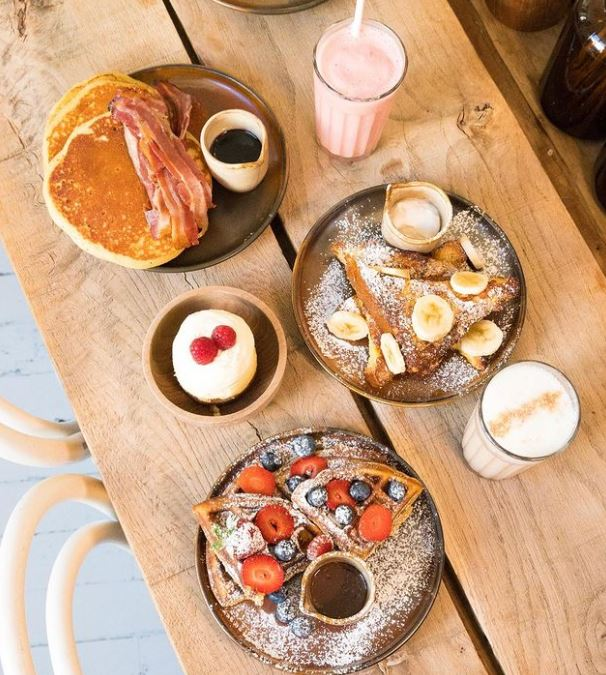 Marcelle is instantly identifiable with its white exterior and wood furniture interior with its funky lights & mirrors, giving it a rustic-chic cafe atmosphere. A few highlights from the breakfast menu: homemade granola bowl or agave dish, bircher muesli, homemade bread, brioches, avocado toast, variety of sandwiches or salad.
Maison Nomade
Address: 140 Rue du Faubourg Saint-Martin, 75010 Paris, France | map
Restaurant Menu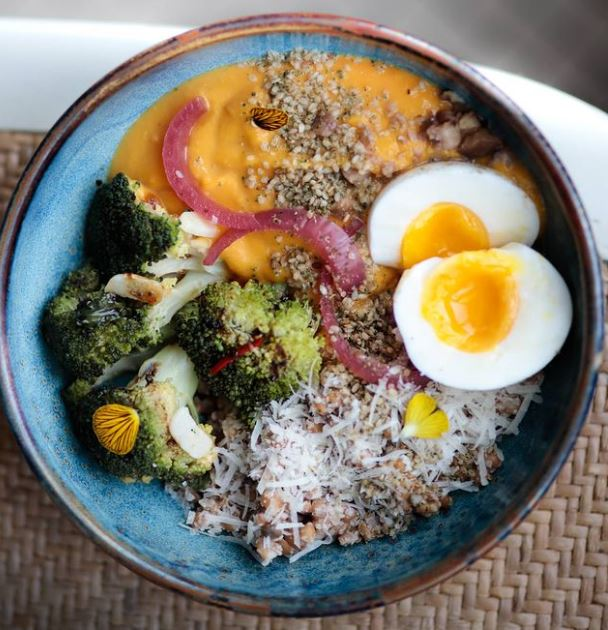 Maison Nomade is not just another breakfast place in Paris, but a whole concept dedicated to health & wellness. It offers a variety of options for breakfast and lunch, with added yoga lessons and alternative medical treatments. Choose from breakfast goodies such as smoothies, granola, pancakes, and toast. And for lunch, you have a bowl of vegetables, a veggie burger, and Mexican tortillas.
Kozy Bosquet
Address: 79 Av. Bosquet, 75007 Paris, France
Restaurant Menu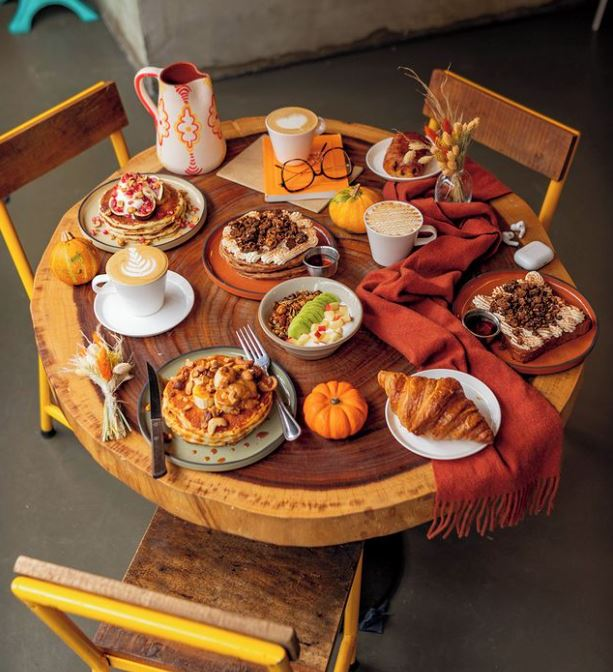 Kozy Bosquet is a popular breakfast spot in Paris for first-time visitors. You will never regret the azure doors that lead into this casual little café full of Instagrammable plates that deliver both quality and presentation. Some highlights from their breakfast menu: avocado toasts, salmon brioches, and eggs benedict, pancakes, waffles, which come in stacks filled with fruit, nuts, maple syrup.
Holybelly 5
Address: 5 Rue Lucien Sampaix, 75010 Paris, France | map
Restaurant Menu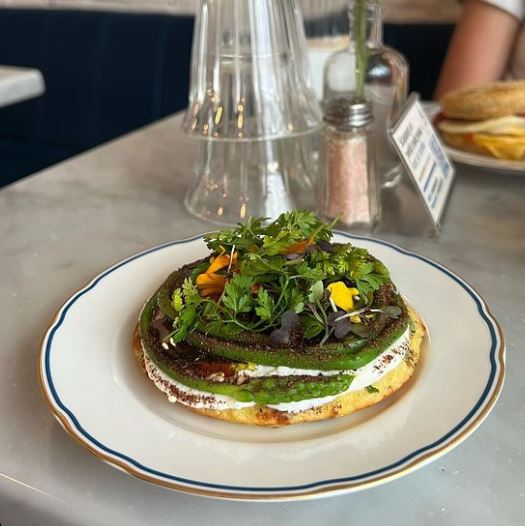 Holberry 5 is a lively breakfast place in Paris serving eggs, pancakes, coffee & beer in an industrial-chic setup. This restaurant is famous for its pancakes with seasonal fruit, bacon and eggs, specialty coffee and tea, fresh juices, cocktails, and craft beers. They serve non-stop from 9 am to 4 pm. Located a few steps from the Canal Saint Martin and the square of the Republic, we are open seven days a week.
Cafe Berry
Address: 10 Rue Chapon, 75003 Paris, France | map
Restaurant Menu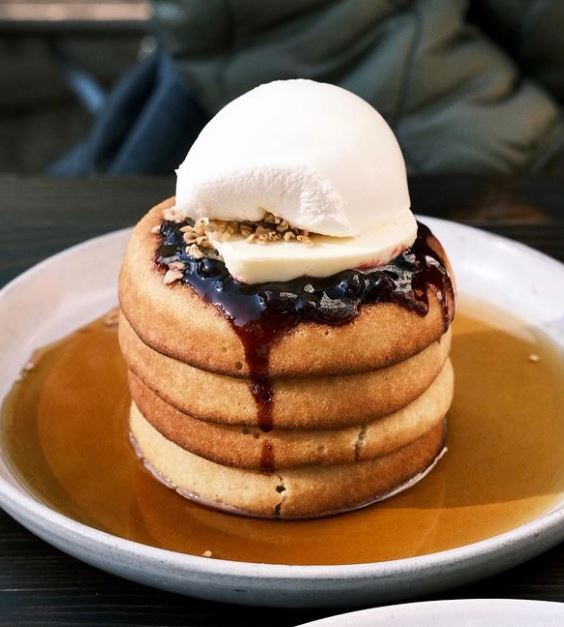 The charming Cafe Berry offers a pleasant and delicious atmosphere, with a menu oriented towards health and wellness. Breakfast menu highlights are the lattes come in a variety of flavors, the avocado toast, and pancakes.
Sunday in Soho
Address: 7 Rue Saint-Marc, 75002 Paris, France
Restaurant menu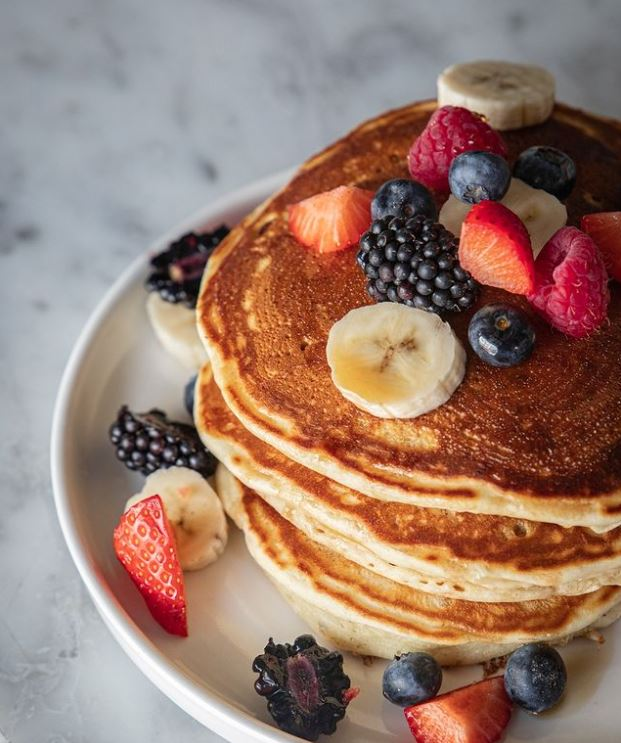 Sunday in Soho is a great breakfast spot in Paris that has an inviting atmosphere, which reflects their slogan good vibe served every day. Their delicious brunch is available as a la carte, with a variety of dishes offering American-inspired menu, including the classic bacon and egg or avocado toast.