We hand picked below the 10 best hotels in Latin Quarter Paris for your next visit in the 5th arrondissement.
With a variety of museums, architectural wonders, and trendy coffee shops, travelers from all over the world consider Latin Quarter as one of the best areas to stay in Paris. Whether you are looking for a a true local Parisian experience, a romantic getaway, a food or cultural immersion, choosing one of the many hotels in the Latin Quarter (or 5th arrondissement) is a great location to do just that.
The 10 Best Hotels in the Latin Quarter
1. Hotel Les Dames du Panthéon
Address: 19 Pl. du Panthéon, 75005 Paris, France
Check for Lowest Rates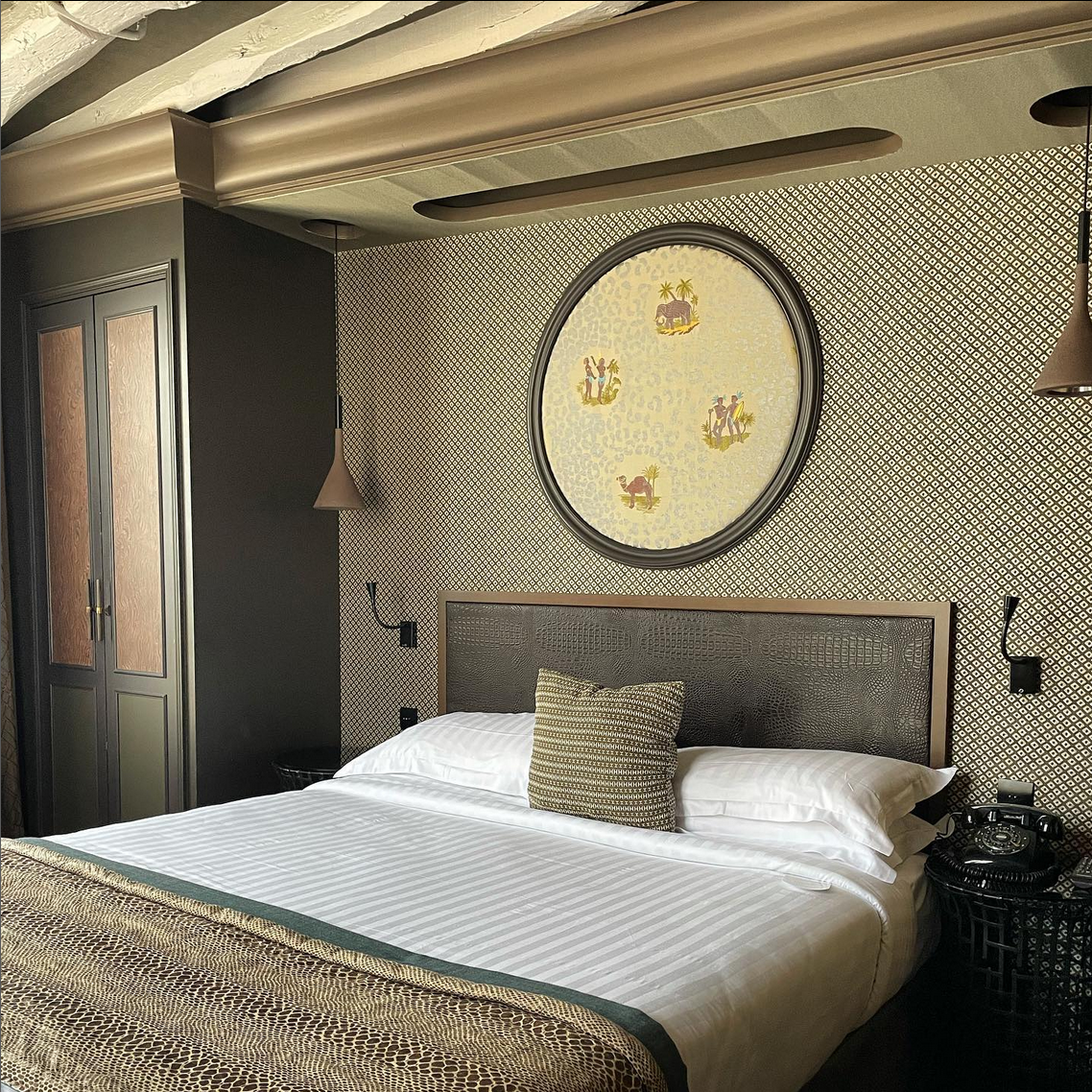 The Hotel Les Dames du Pantheon , named in honor of the two women who are laid to rest in the Pantheon (and also as a play on Hotel des Grand Hommes ), is set in a 17th-century building just across from the Pantheon itself and five minutes away from the Luxembourg Gardens.
There are just 35 rooms, all chicly decorated in neutral colors, but with some some engaging artwork. Right in the heart of Paris, it's perfect for a weekend of exploring the French capital. Sights nearby: a stone's throw from the Panthéon and Musee d'Orsay, Luxembourg Gardens, and much more. This is the perfect hotel for a Paris weekend.
2. Hotel Le Notre Dame Saint Michel
Address: 1 Quai Saint-Michel, 75005 Paris, France
Check for Lowest Availability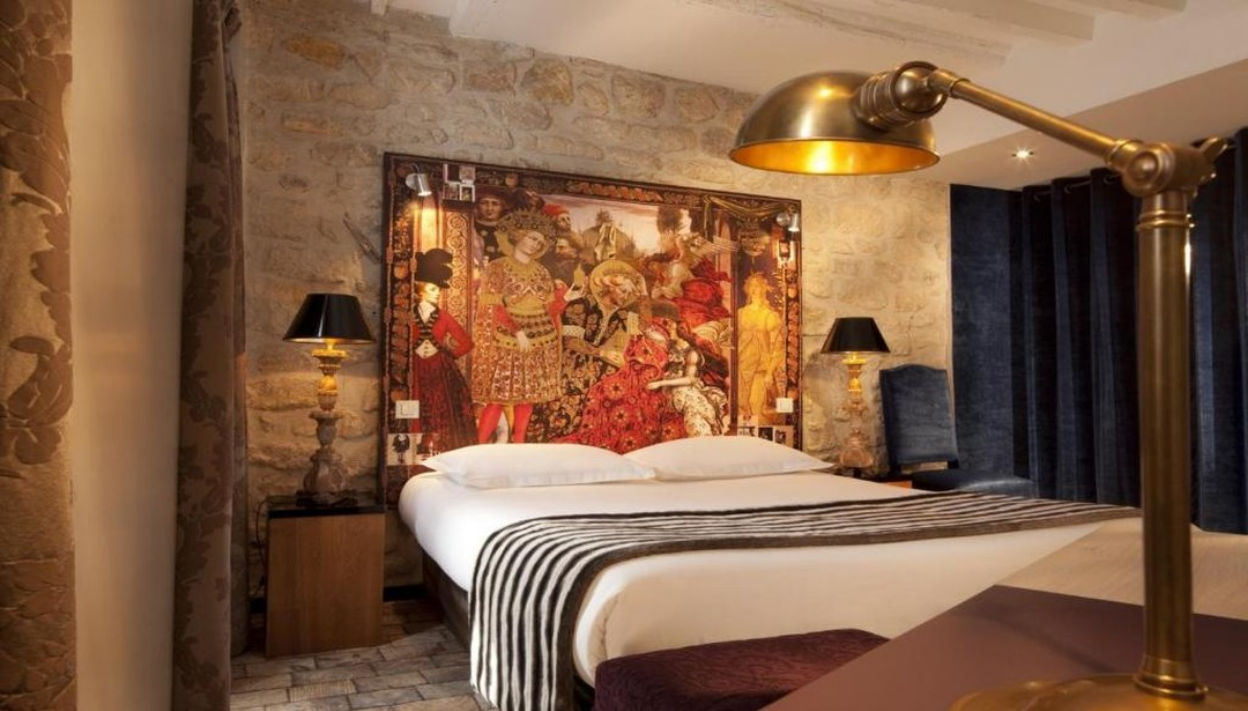 Notre Dame Hotel is an excellent place to stay in the Latin Quarter with amazing panoramic view. The house has spectacular views of Paris landmarks, coupled with a retro-modern interior by Christian Lacroix.
This stunning hotel in the Latin Quarter has an elegant touch of contemporary design and French imperial style in all of its 10 comfortable guest rooms.
3. Relais Christine
Address: 3 Rue Christine, 75006 Paris, France
Check for Lowest Availability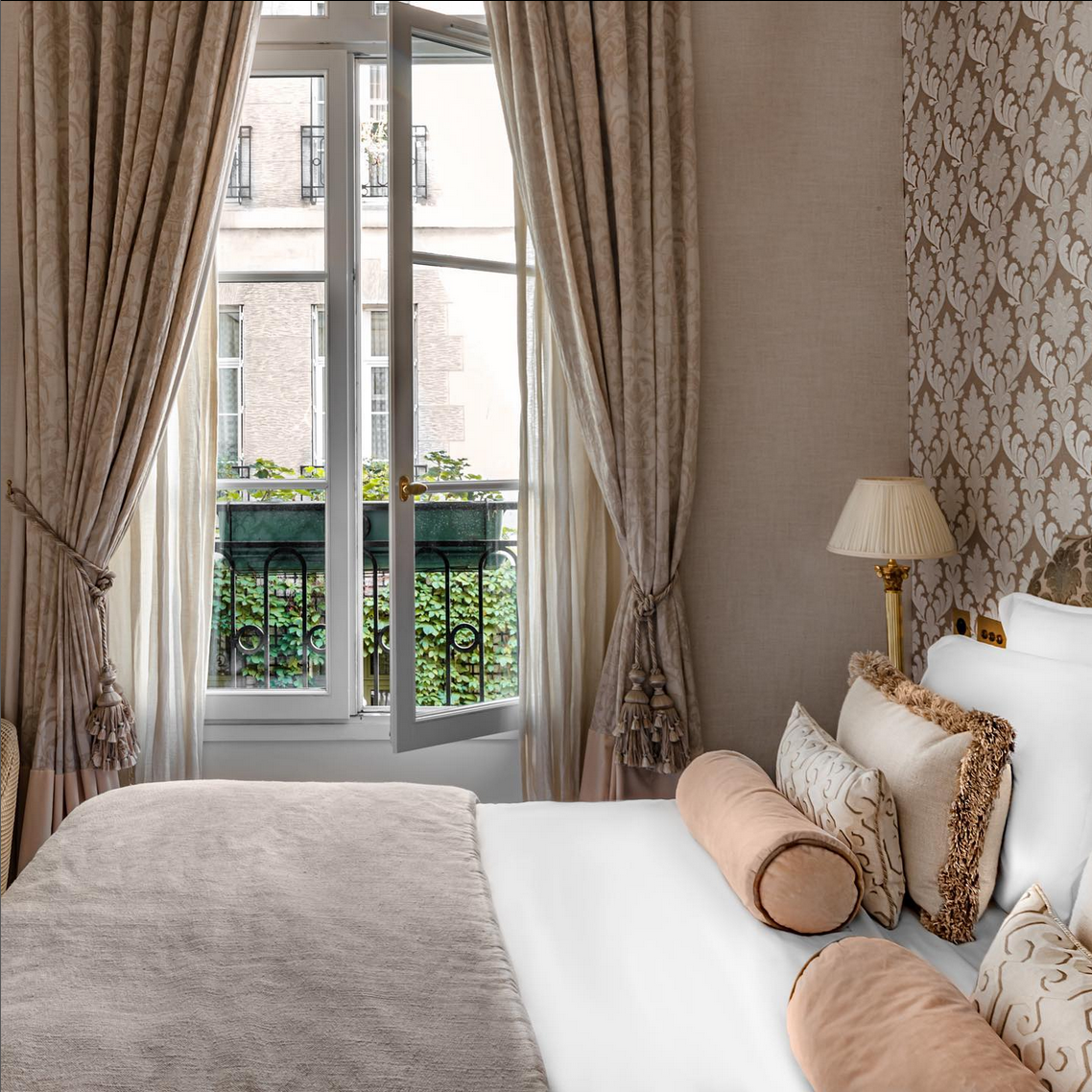 Though not strictly 'within' the Latin Quarter, no guide to Parisian hotels would be complete without mentioning the Relais Christine. Regardless, this chic hotel serves true taste of luxury in the heart of of Saint-Germain des Pres near all the trendy shopping streets in Paris.
This boutique hotel offers a taste of luxury with amenities such as sauna, jacuzzi, indoor pools, and a fitness center.
4. Hôtel Esprit Saint Germain
Address: 22 Rue Saint-Sulpice, 75006 Paris, France
Check for Lowest Availability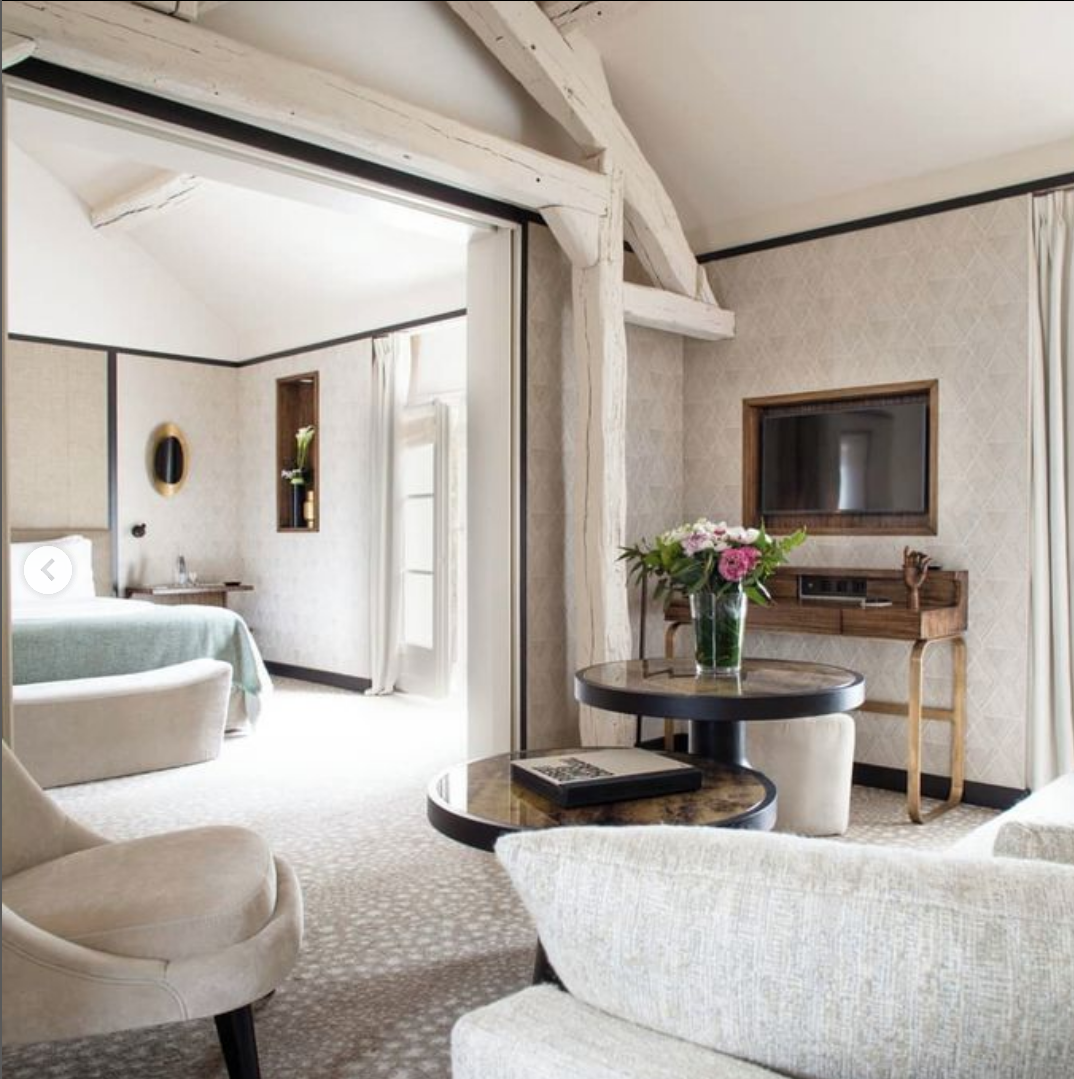 The five-star French hotel is only a five minute walking distance from some of the most important landmarks of the Latin Quarter. The hotel is near Saint Sulpice, the famous Church featured in the Hollywood movie, The Da Vinci Code.
It is ideally located near the metro station Odéon, and offer airport transfers whether you are arriving from Paris Charles De Gaulle Airport or Paris Orly.
5. Hotel Des Trois Colleges
Address: 16 Rue Cujas, 75005 Paris, France
Check for Lowest Availability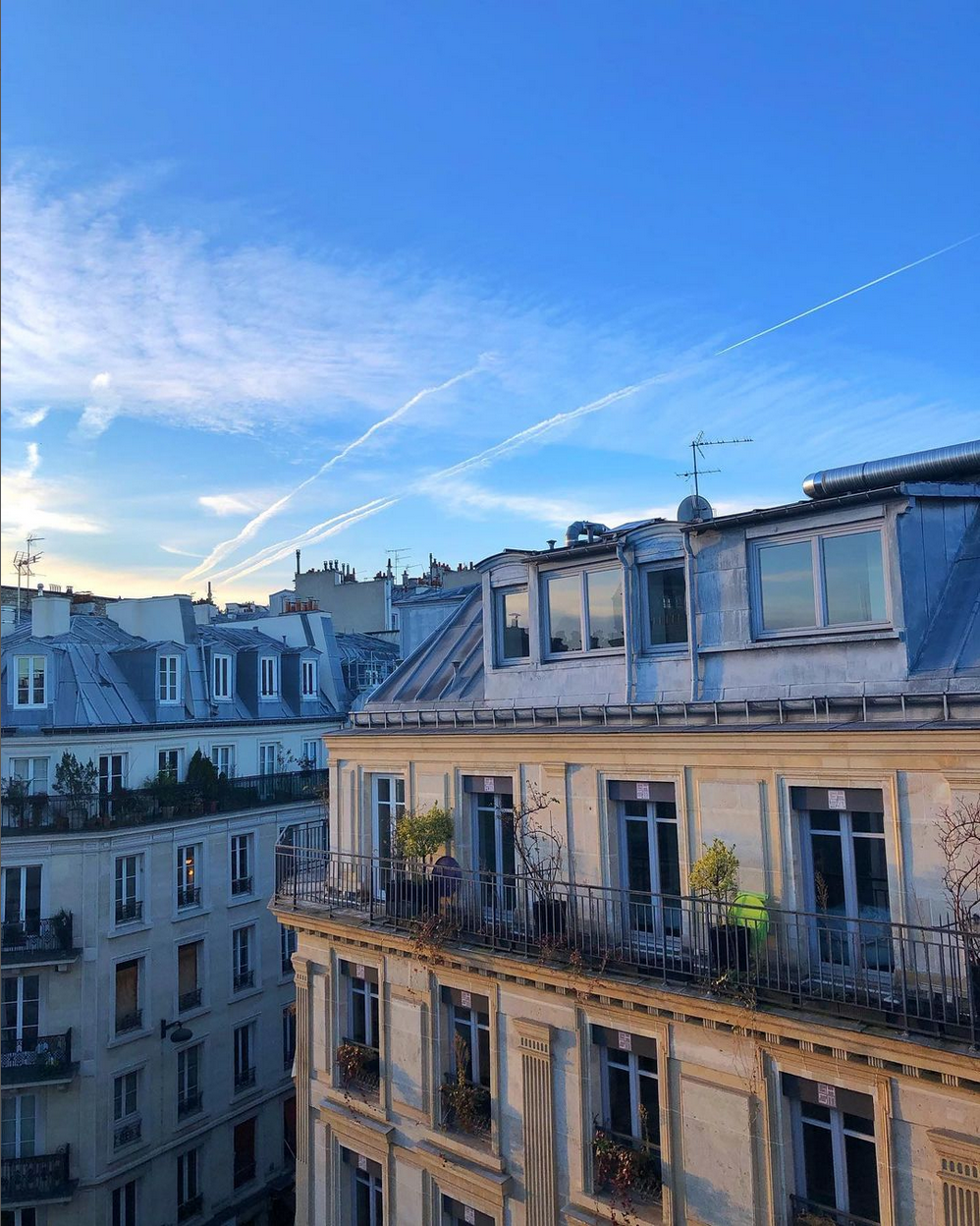 Guests love this 3-star hotel as it links popular sites in the Latin Quarter such as The Pantheon with The University of Sorbonne in Paris. Des Trois Colleges Hotel boasts two restaurants on the premises and also provides free shuttle to and from the airports, Charles de Gaulle or Paris Orly.
6. Hotel Monge
Address: 55 Rue Monge, 75005 Paris, France
Check for Lowest Availability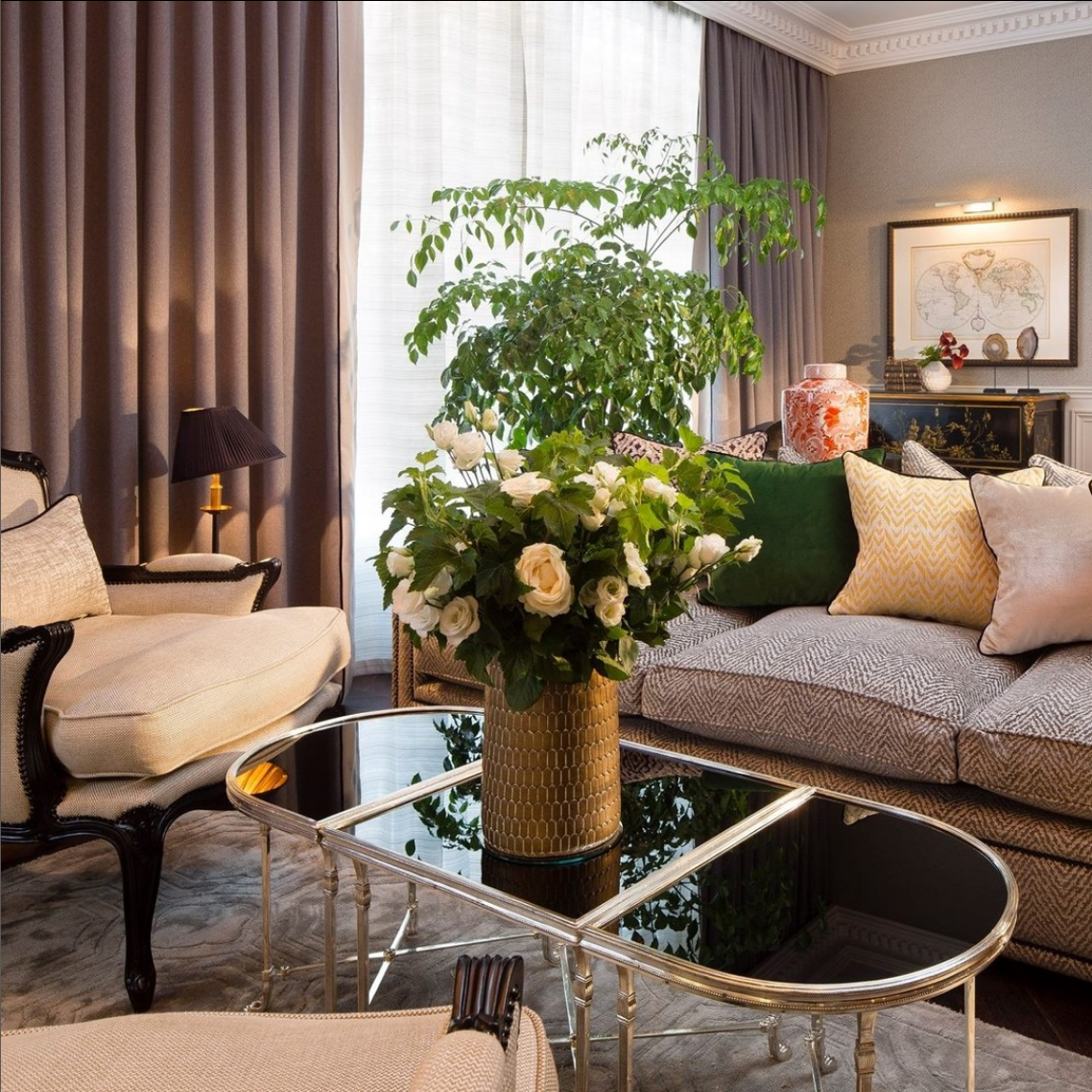 The venerable former home of a family who loved to entertain the artistic community of the Left Bank, the Hotel Monge has long played a significant role in the life of the Latin Quarter.
This four-star hotel can be found in the Latin Quarter and is a little taste of affordable luxury not far from Notre Dame and several metro stations.
7. Hôtel Résidence Henri IV
Address: 50 Rue des Bernardins, 75005 Paris, France
Check for Lowest Availability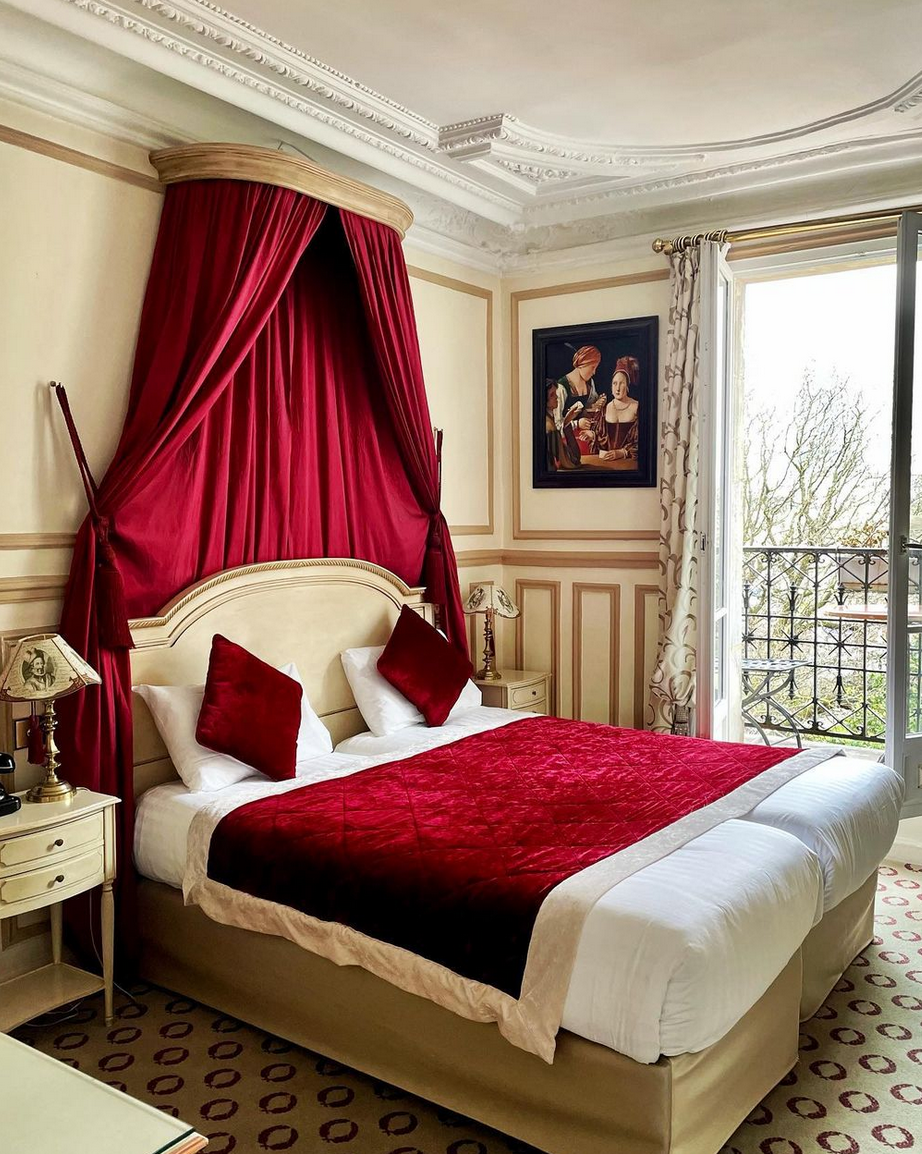 Hotel Residence Henri IV is a great choice for a weekend getaway. Many great restaurants and coffee shops around the ideal location in the 5th arrondissement. Super cozy and beautifully designed rooms, tasteful amenities and very clean.
The thoughtful details in the interior such as the great lighting and efficient storages creates a spacious and very comfortable room.
8. Hotel de L'Esperance
Address: 15 Rue Pascal, 75005 Paris, France
Check for Lowest Availability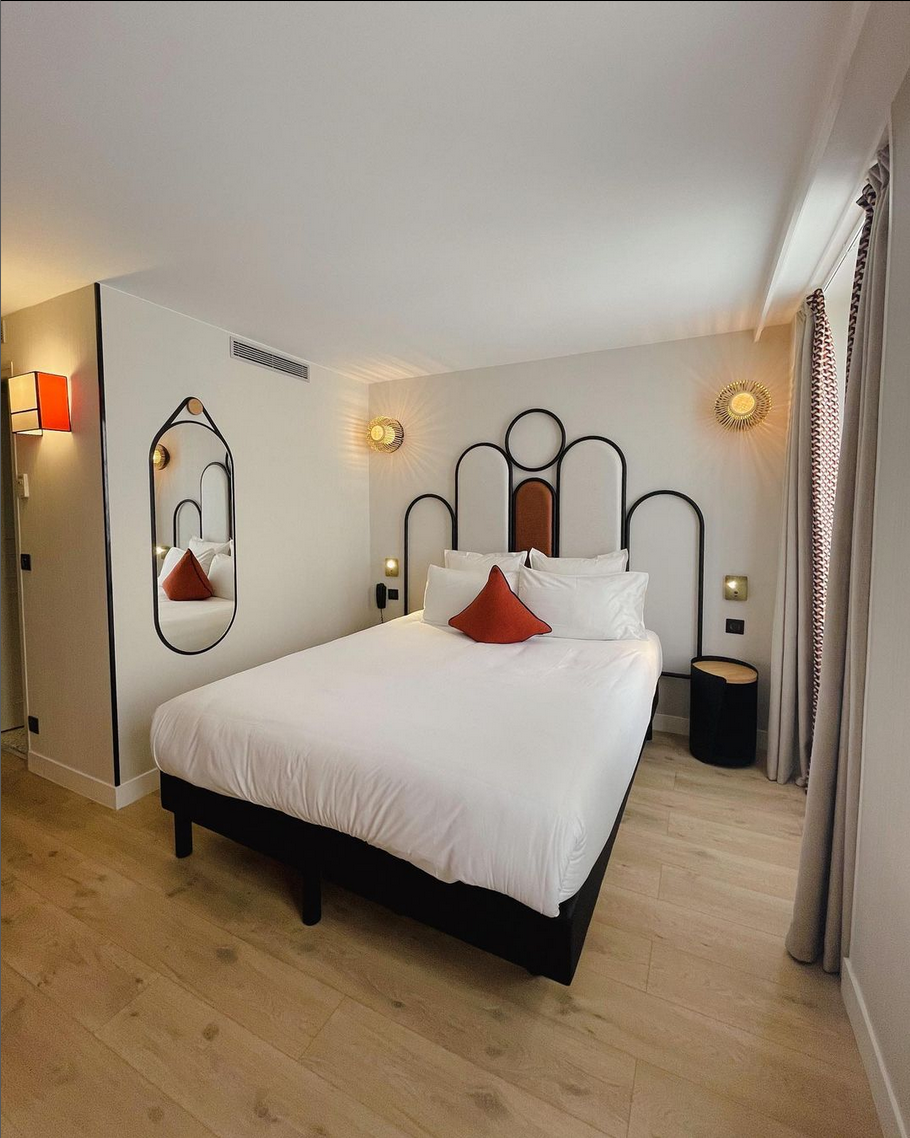 Located a 2-minute walk from the lively rue Mouffetard in Paris, Hotel de L'Esperance offers an inner courtyard. Place Monge and the Latin district are a 10-minute's walk away.
This 5th arrondissement hotel is surrounded by lively cafés and bars and boasts services and facilities such as free parking, free Wi-Fi, and a bar on site.
9. Hôtel d'Aubusson
Address: 33 Rue Dauphine, 75006 Paris, France
Check for Lowest Availability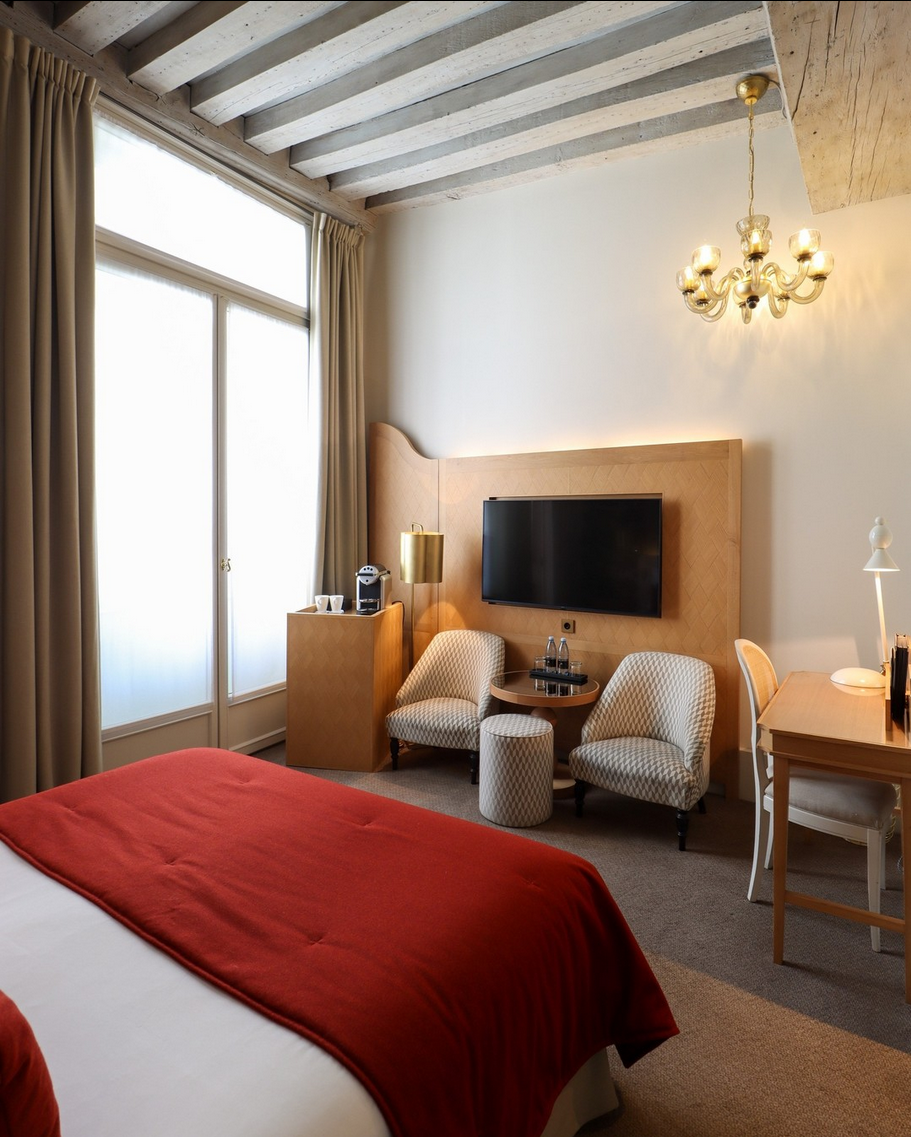 This luxury hotel in Paris offers facilities such as indoor pools, fitness centre, airport transfers and bars nearby. This 5-star hotel features a beautiful courtyard that was built around a Paris 17th-century house.
10. Select Hotel Rive Gauche
Address: 1 Pl. de la Sorbonne, 75005 Paris, France
Check for Lowest Availability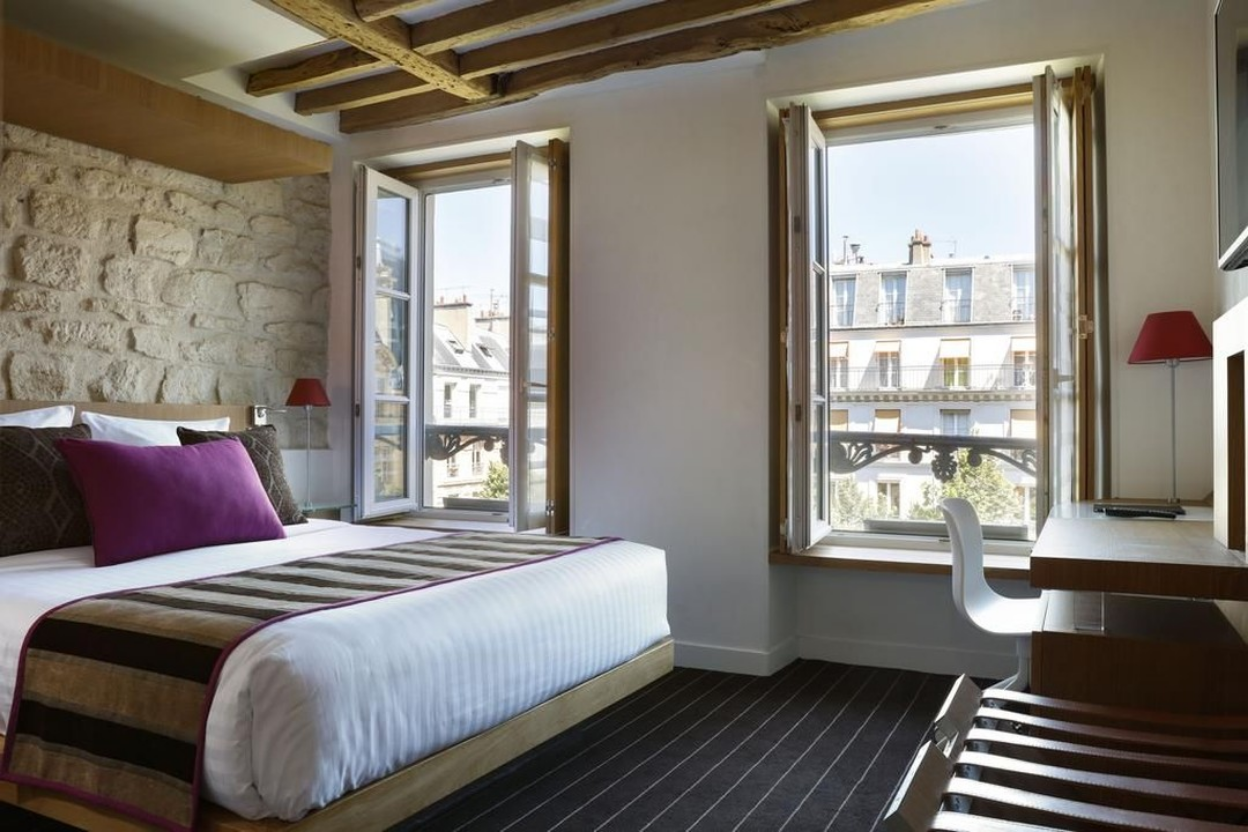 Opposite the famous Sorbonne university and within walking distance of the Pantheon, the Select Hotel invites you to partake in a delightful trip around the 5th arrondissement and its iconic Paris destinations such as Jardin du Luxembourg, which is only a few minutes from the hotel.
Things to Know Before Booking Latin Quarter Accommodation
Latin Quarter Hotels tend to be fully booked during peak season starting from May all the way to October. It is advisable to book ahead of time to ensure you have the best rates and availability ahead of your stay in the Latin Quarter.
If you are looking for the best rates for luxury hotels in the Latin Quarter, we recommend to book during non-peak season during from January until April.
Is the 5th Arrondissement a Good Place to Stay in Paris?
Thanks to its easy travel links with other parts of France, as well as its central position on the Seine, it's easy to choose the Latin Quarter to book your hotel . The 5th arrondissement offers quaint cafés and restaurants, and centrally located to the rest of major attractions and things to do in Paris.
Latin Quarter (or Quartier Latin in French) is known is widely known as the student district of Paris, where you'll find students from historic university such as The Sorbonne. Today, the Latin Quarter is an exciting spot filled with narrow streets lined with bars, trendy cafés, and popular restaurants.
Today many famous attractions are found here — from the Pantheon to the Cluny Museum, from the markets on Rue Mouffetard to the zoo at Jardin des Plantes . It's the neighborhood where you'll find some of our top recommended hotels in the city — all of them with great travelers reviews, close proximity to the Metro and Paris attractions, and full of charm.