The best boutique hotels in Cork place you in some of the most idyllic locations in Ireland.
Cork, located in the southwest of Ireland, is a vibrant city known for its historic landmarks, cultural diversity, and lively atmosphere. It is the second-largest city in Ireland, and its rich history dates back to the 6th century when St. Fin Barre founded a monastery on the River Lee.
Today, Cork is a popular travel destination that offers something for everyone, whether exploring historic sites, indulging in local cuisine, or enjoying the vibrant nightlife. With its charming streets, friendly locals, and stunning scenery, Cork is a must-visit destination for anyone seeking an authentic Irish experience.
We hand-picked top-rated boutique hotels in Cork to consider for your next getaway!
The 10 Cork Boutique Hotels – Best Places to Stay
1. Imperial Hotel Cork City
8.7 Average Rating
Get the Lowest Rates Here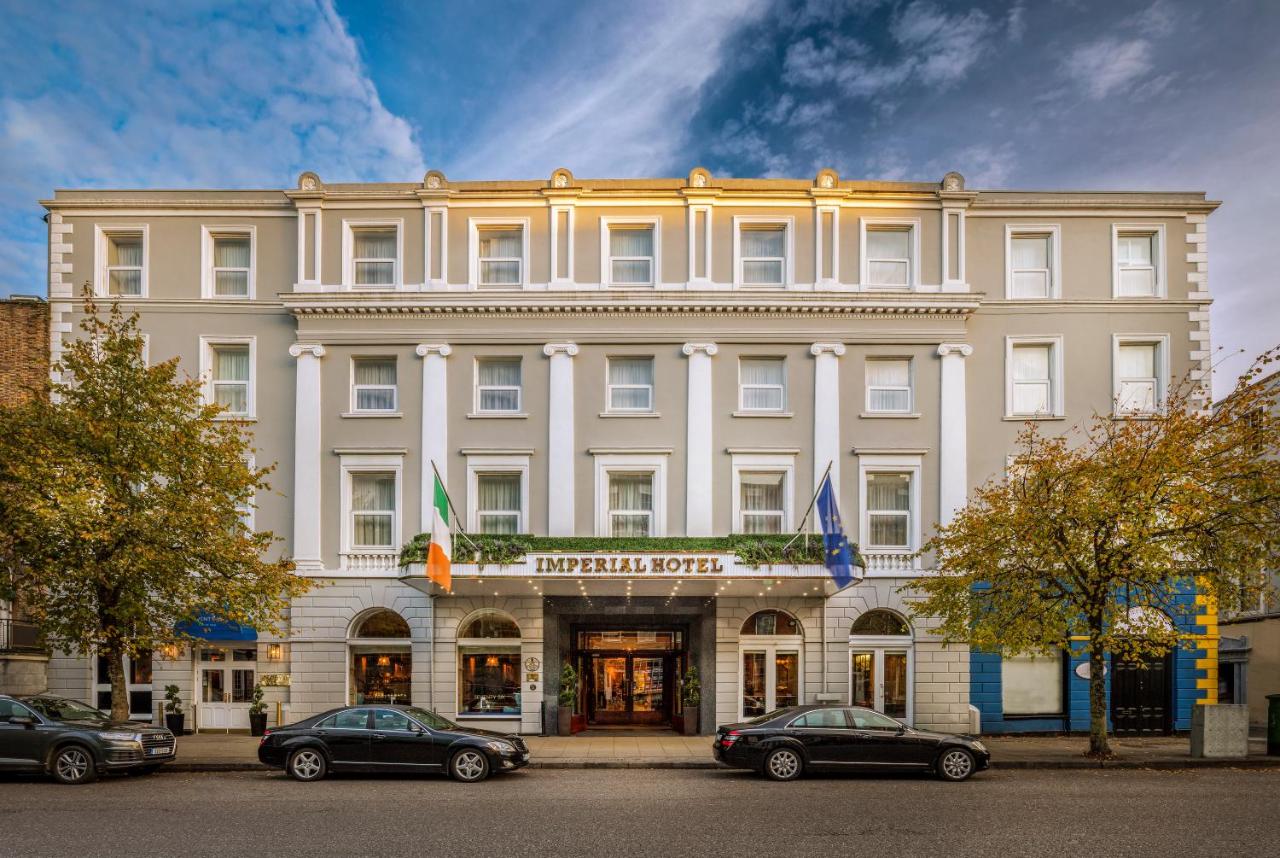 The Imperial Hotel is conveniently located in the heart of Cork City, just a minute's walk from the city's main shopping district, restaurants, and nightlife. It offers air-conditioned rooms and Escape Spa, providing a range of treatments such as facials, aqua body polish, and massages.
Each room is fitted with modern amenities such as smart TVs, free WiFi, Nespresso machines, and toiletries. Guests can choose from classic rooms to the penthouse.
This boutique hotel in Cork, Ireland, also has an array of eateries and bars. Sketch Restaurant is known for its cocktails and food, while Lafayette's serves coffee and light snacks. Guests can enjoy a range of cocktails and wine at Seventy-Six on the Mall, the hotel's main bar.
The Imperial Hotel is within a 10-minute walk from some of Cork's popular attractions, including Kent Train Station, Cork Bus Station, Cork Opera House, Nano Nagle Place, Crawford Art Gallery, Shandon Bells, and St. Fin Barre's Cathedral. Cork Airport is a 10-minute drive away.
2. Cork International Hotel
8.7 Average Rating
Get the Lowest Rates Here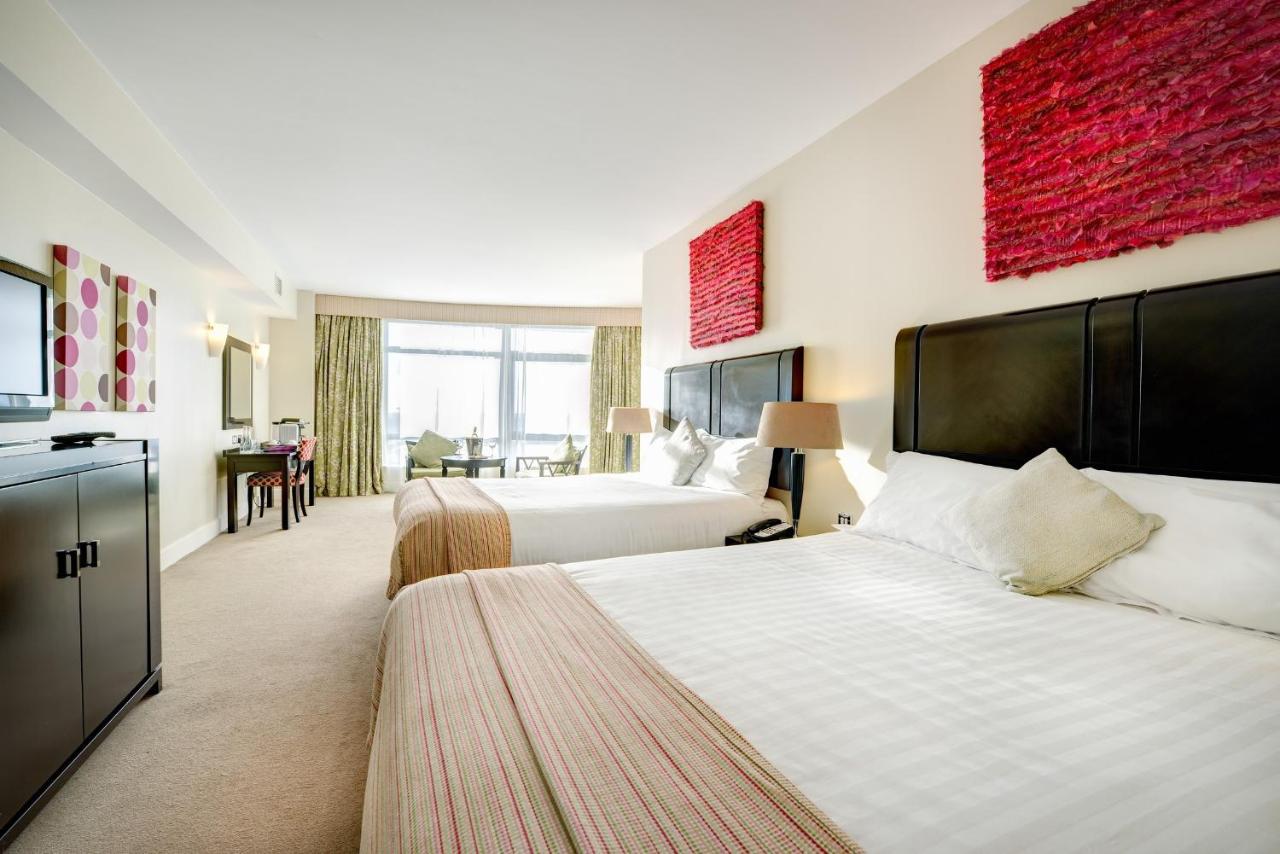 The Cork International Hotel is a luxurious accommodation located in Cork Airport Business Park and directly opposite Cork Airport. Guests can take advantage of a free shuttle service to and from the airport and free overnight parking. The hotel is just a 10-minute drive from Cork City, with its vibrant bars and restaurants, and scenic views of the city center, airport, and countryside can be enjoyed from the hotel rooms.
It's one of the best boutique hotels in Ireland, featuring 140 luxurious bedrooms, 4 apartments, 8 meeting rooms, and a ballroom. All rooms feature black-out blinds, air conditioning, and large, comfortable beds. Balconies are available upon request.
The Cork International Hotel offers several dining options, including The New Yorker Bar & Bistro, The Atlantic & Pacific Restaurants, and a 24-hour room service menu. With luxurious accommodations, a convenient location, and a variety of dining options, it is the perfect place to stay for business or pleasure.
3. Maldron Hotel South Mall Cork City
8.5 Average Rating
Get the Lowest Rates Here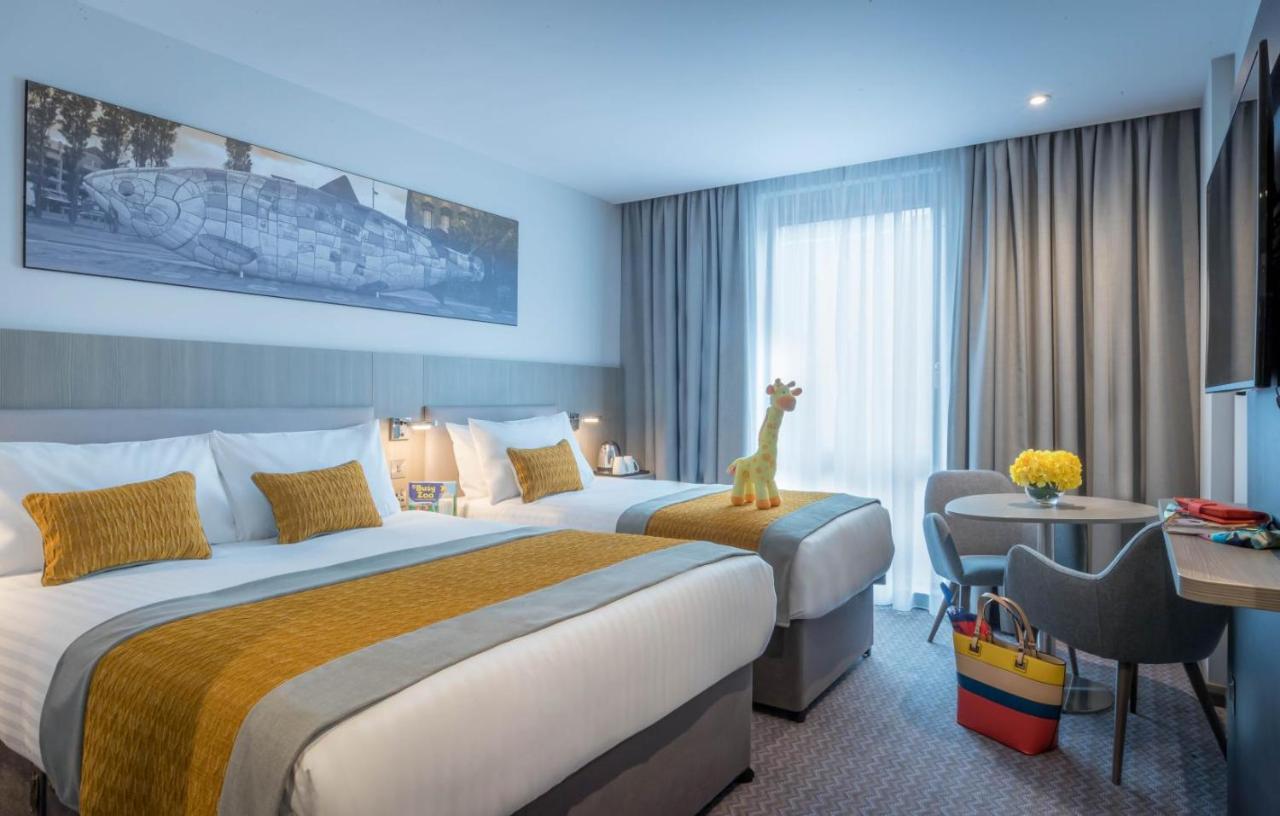 Maldron Hotel South Mall Cork City is in the middle of Cork City Centre. This design hotel in Cork is close to many popular tourist spots, shopping areas, and the bustling city center.
All rooms have a seating area, desk, flat-screen TV with Chromecast, air-conditioning, and a private en-suite bathroom. Toiletries are also included.
Breakfast is served in the Grain & Grill Restaurant, and international cuisine is available in the evenings. Light snacks are also served in the Red Bean Roastery or the outdoor courtyard. A menu is available for dinner in the Grain & Grill Bar and Restaurant.
The 24-hour front desk staff can provide additional assistance and advice. The hotel contains five meeting and event spaces, and all necessary equipment is available.
4. The Address Cork (formerly Ambassador Hotel & Health Club)
8.0 Average Rating
Get the Lowest Rates Here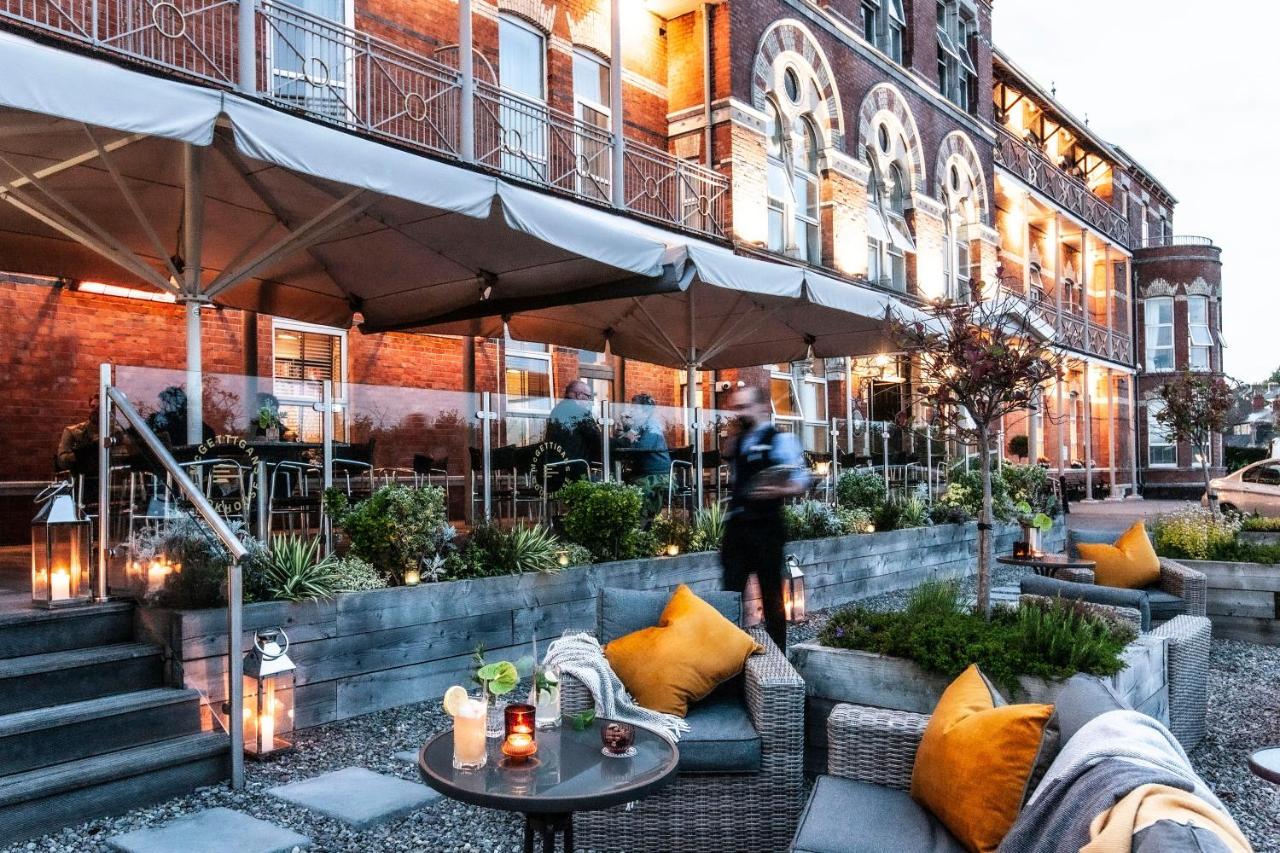 The Address Cork is the perfect place to stay when exploring the city. Located 1 km from the center of Cork and situated on Military Hill in the historic area of St Luke's, the hotel offers breathtaking views of the city and harbor. The hotel has a 24-hour reception and provides spacious rooms with satellite TV. Free Wi-Fi and onsite parking are also available.
Each room has traditional features, and some boast impressive balconies with views of the city. Tea and coffee-making facilities, as well as a private bathroom, are included in each room. McGettigan's Cookhouse & Bar serves fine Irish dishes with the best local ingredients.
It's one of the most modern hotels in Cork that is ideally located to explore all of Cork's attractions. Blarney Castle, Cork City Opera House, and the shopping district of Market Lane are all in close proximity. Cork Centre's bustling shops are a 15-minute walk away, and the English Market is 20 minutes away on foot. University College Cork is a 10-minute drive, and Cork Airport is 7 km away.
5. Hotel Isaacs Cork City
8.5 Average Rating
Get the Lowest Rates Here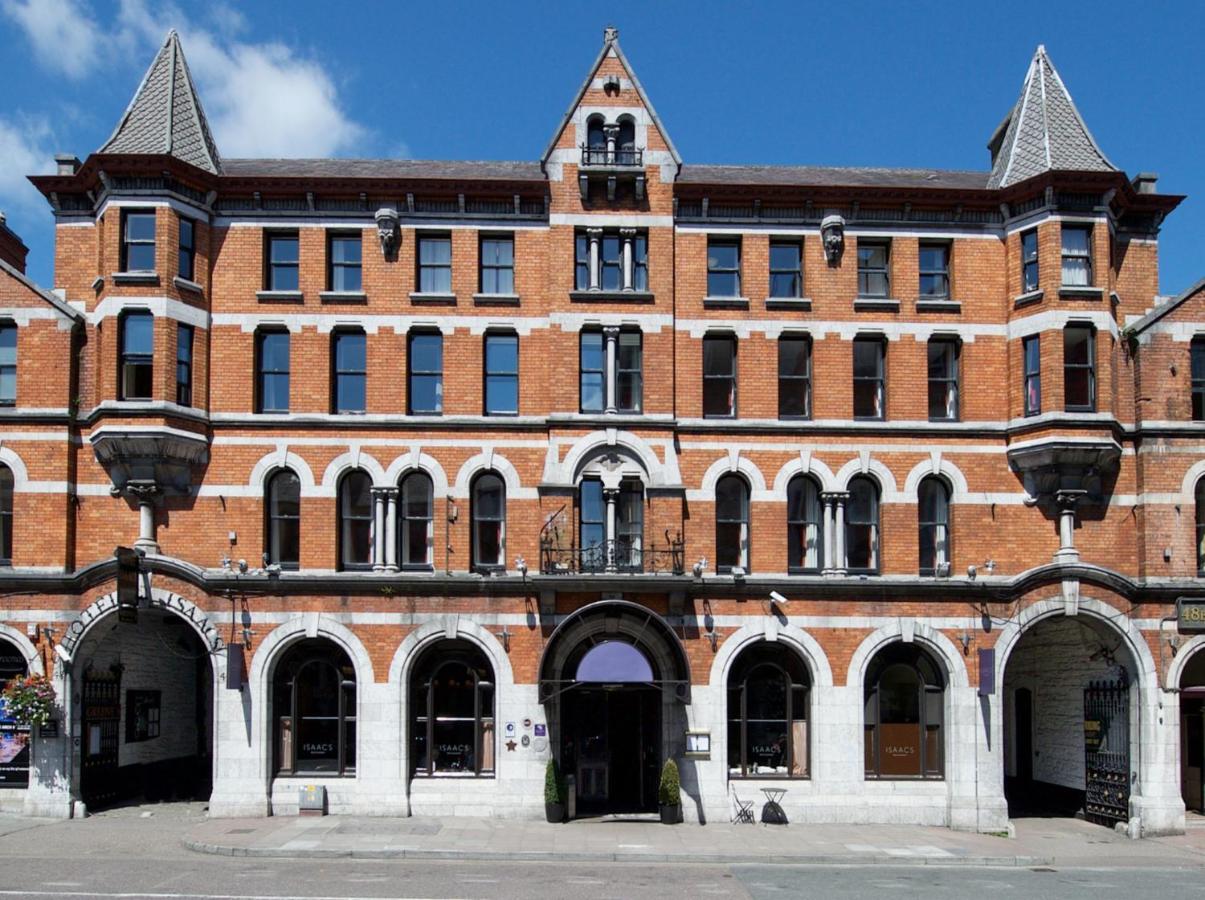 Hotel Isaacs Cork City is conveniently located in the heart of the city. It is a 5-minute walk from the city center and includes the English Market and Shandon Steeple. Kent Railway Station and Cork Bus Station, with buses to Cork Airport, are only a 10-minute walk away.
This Cork boutique hotel offers a variety of guest rooms, including standard rooms with cable TV, laptop safes, and Wi-Fi Access. Isaacs Apartments, part of the hotel complex, offer a fully fitted kitchen, sitting room/dining room, and 2 or 3 bedrooms.
Greenes Restaurant, located under a stone archway and featuring a courtyard garden with a floodlit waterfall, offers a unique setting in Cork and specializes in fish and seafood dishes.
Hotel Isaacs Cork City is also well-situated for access to various golf courses such as Fota Island and Douglas.
6. The Dean Cork
8.6 Average Rating
Get the Lowest Rates Here
The Dean Cork is a 4-star hotel 400 m from Cork Custom House. It offers a range of amenities, including free WiFi, room service, a 24-hour front desk, an on-site bar, an indoor pool, a fitness center, a sauna, and a hot tub.
It's consistently rated as one of the finest Ireland boutique hotels. It features guest rooms with air conditioning, a flat-screen TV with satellite channels, a fridge, a coffee machine, a shower, free toiletries, a desk, a private bathroom, a hairdryer, and bed linen.
Breakfast options are available daily, including à la carte and Full English/Irish breakfast. The on-site restaurant serves Irish, Italian, and local cuisine with vegetarian, vegan, and dairy-free options.
The Dean Cork is close to a number of popular attractions, such as Cork City Hall, Kent Railway Station, and Saint Fin Barre's Cathedral. Cork Airport is 7 km away.
7. The Montenotte Hotel
8.8 Average Rating
Get the Lowest Rates Here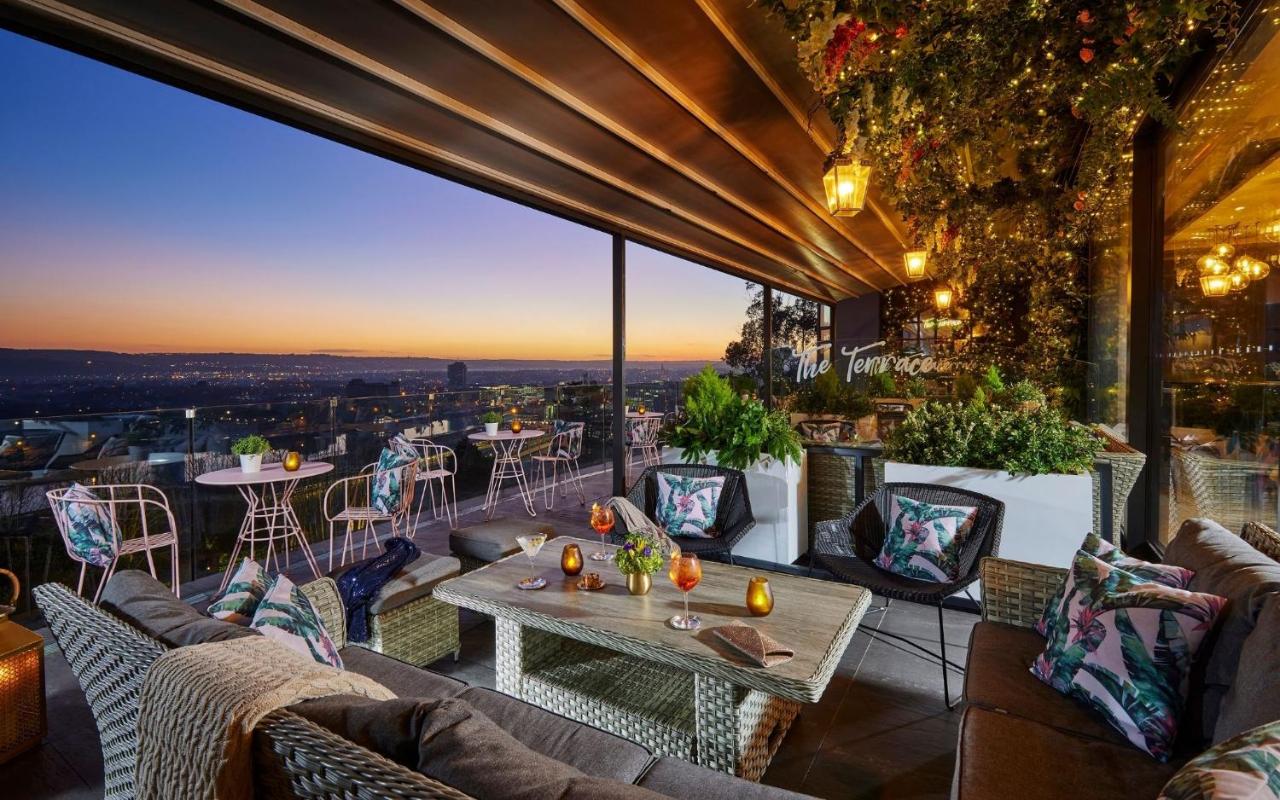 The Montenotte Hotel is situated in a tranquil location, just one kilometer from Cork city center. It offers spacious modern rooms with en suite bathrooms, TVs, hairdryers, irons, and tea/coffee-making facilities. Wi-Fi is available in public areas. Apartments are serviced fortnightly.
The Panorama Bistro & Terrace provides fantastic views of Cork city, and a full a la carte menu is available daily. Guests can enjoy afternoon tea while taking in the views.
This Cork boutique hotel also offers superb leisure facilities, including a gymnasium, sauna, and hot tub. Aquarobics and swimming lessons are available in the 20 m pool. An in-house cinema is also available, where films are shown nightly.
The shops, theatres, and Beamish Brewery are a 15-minute walk away. The world-famous Blarney Stone and Cork Airport are both within 8 km. Free parking is provided.
8. Castlemartyr Resort Hotel
8.6 Average Rating
Get the Lowest Rates Here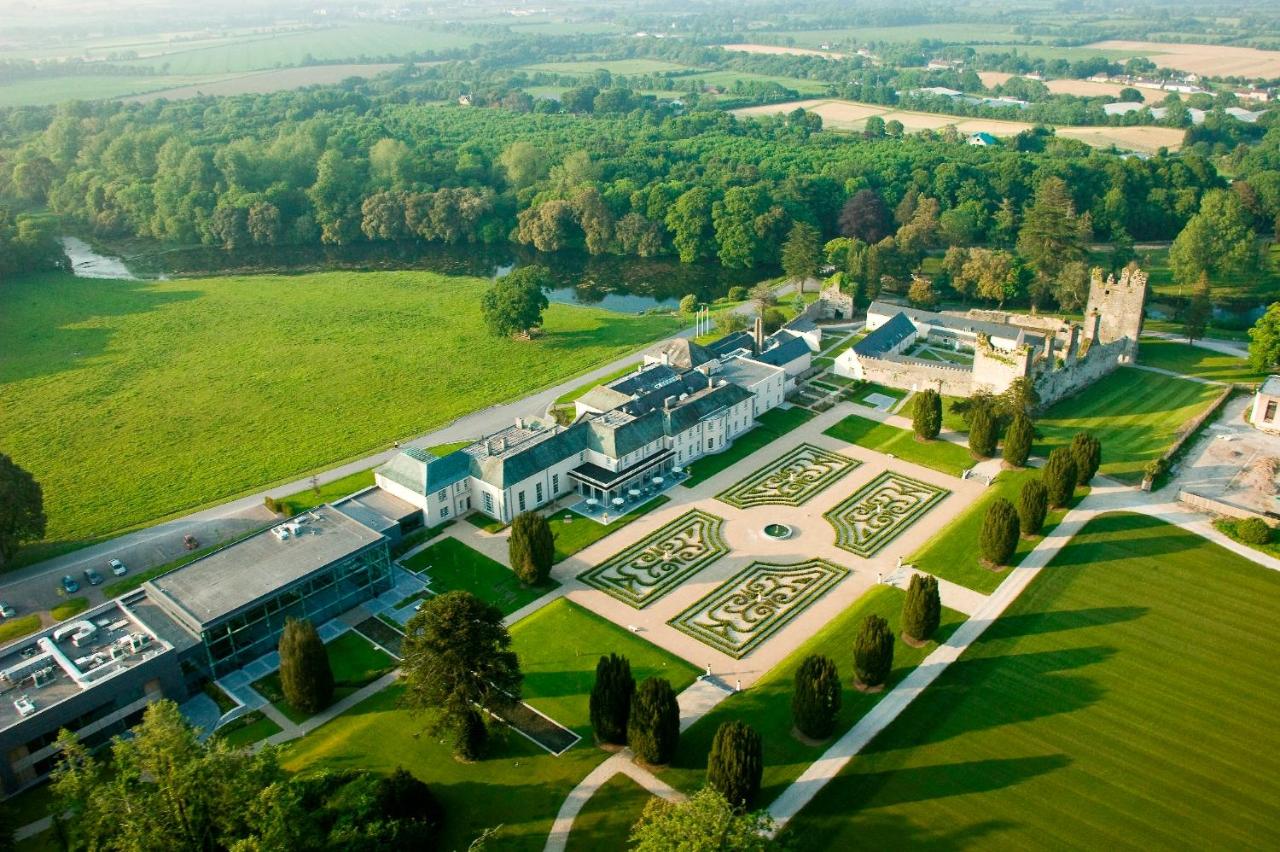 Castlemartyr Resort is a luxurious 5-star destination on 220 acres of breathtaking grounds, including a grand 17th-century country manor house and 800-year-old castle ruins. The resort has been tastefully updated, magnificently restored, and elegantly enhanced to offer 108 guest rooms, suites, and luxury residences. The facilities are perfect for today's travelers, and the resort offers numerous recreational amenities such as golf, tennis, and outdoor fun.
The spa is regarded as the best in Ireland, and the resort also offers guests award-winning dining experiences with five different venues on-site. Castlemartyr Resort is a great family-friendly destination for conferences, golf trips, and family escapes. Guests can enjoy a challenging game of golf, taste gourmet meals at the Canopy Restaurant or Terre, get a personalized spa treatment, borrow a bike to explore the neighboring village, and sip afternoon tea in the Manor House.
9. Hayfield Manor
8.9 Average Rating
Get the Lowest Rates Here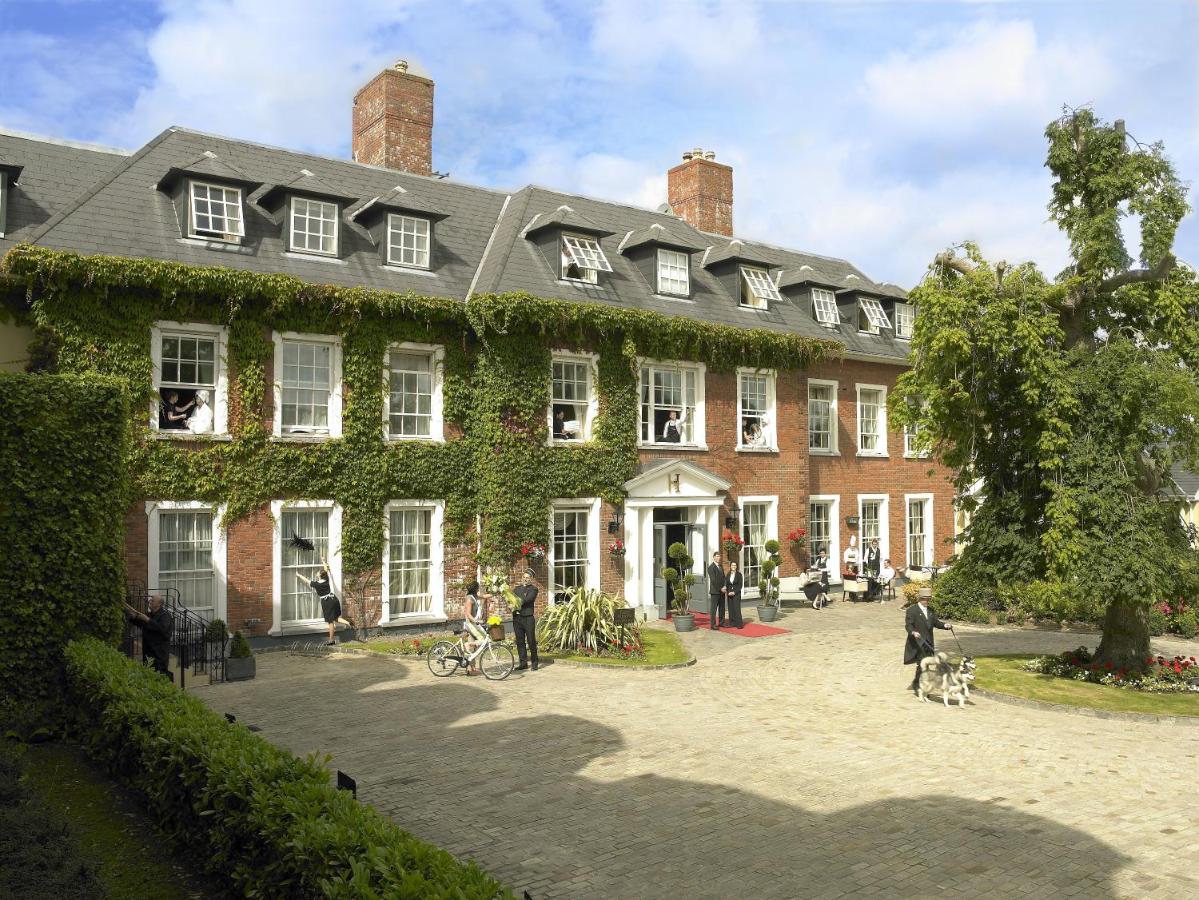 Hayfield Manor is a luxury hotel situated on leafy grounds, just a 15-minute walk from Cork center. Cork International Airport is a 15-minute drive away, and free on-site parking is available.
The rooms are sumptuous, featuring a luxurious orthopedic bed and a marble bathroom with designer toiletries. Guests can enjoy the flat-screen TV/DVD player, free Wi-Fi, and air conditioning.
The boutique hotel boasts a range of amenities, including a beauty spa, an elegant restaurant, an indoor heated swimming pool, a steam room, and an outdoor hot tub. Guests can enjoy Mediterranean cuisine at Perrotts Garden Bistro and a classic Irish menu using local produce at the stylish Orchids Restaurant. Hayfield's Bar offers an array of fine spirits and wines.
In the mornings, guests can request a full Irish breakfast at an additional charge. Hayfield Manor is just a 20-minute walk from lively St Patrick's Street and Cork's main shopping area. The famous Cork English Market is 1.5 km away.
10. Maryborough Hotel & Spa
8.3 Average Rating
Get the Lowest Rates Here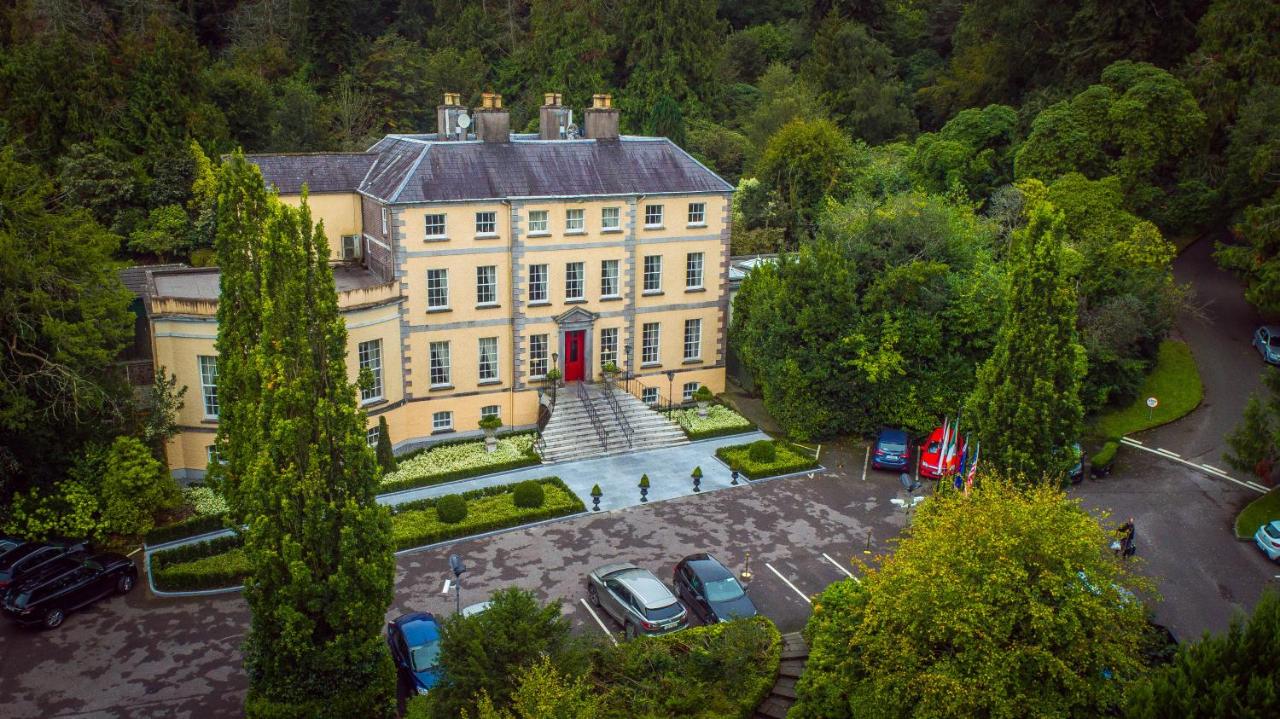 The Maryborough Hotel & Spa is an 18th-century house set in 14 acres of 300-year-old listed gardens, just 10 minutes' drive from Cork. Complimentary WiFi and free parking are available.
The modern rooms have cotton duvets and slippers, free bottled water, and a 42-inch LED TV. Some rooms offer views of scenic gardens.
Guests have free access to the Thermal Suite, featuring heat and cooling experiences such as a rock sauna, a vitality pool, heated lounges, lifestyle showers, and an ice fountain.
The leisure club is also available, with its 18 m pool, hot tub bath, steam room, and a modern gym with fitness classes and a sauna.
The boutique hotel also features two restaurants. Bellini's restaurant provides classical gourmet cuisine with an extensive range of fine wines. The Garden Room serves afternoon teas, lunches, and snacks, surrounded by vast gardens.