The best boutique hotels in Kastoria place you in some of the most idyllic locations in Greece.
Kastoria is a beautiful city located in the northwest region of Greece, surrounded by stunning mountains and lakes. Known for its rich history and cultural heritage, Kastoria has been a popular travel destination for centuries, attracting visitors from all over the world. From its well-preserved Byzantine architecture and charming traditional villages to its vibrant local cuisine and stunning natural landscapes, there is something for every type of traveler in Kastoria.
We hand-picked top-rated boutique hotels in Kastoria to consider for your next getaway!
The 10 Best Kastoria Boutique Hotels
1. Limneon Resort & Spa
8.9 Average Rating
Get the Lowest Rates Here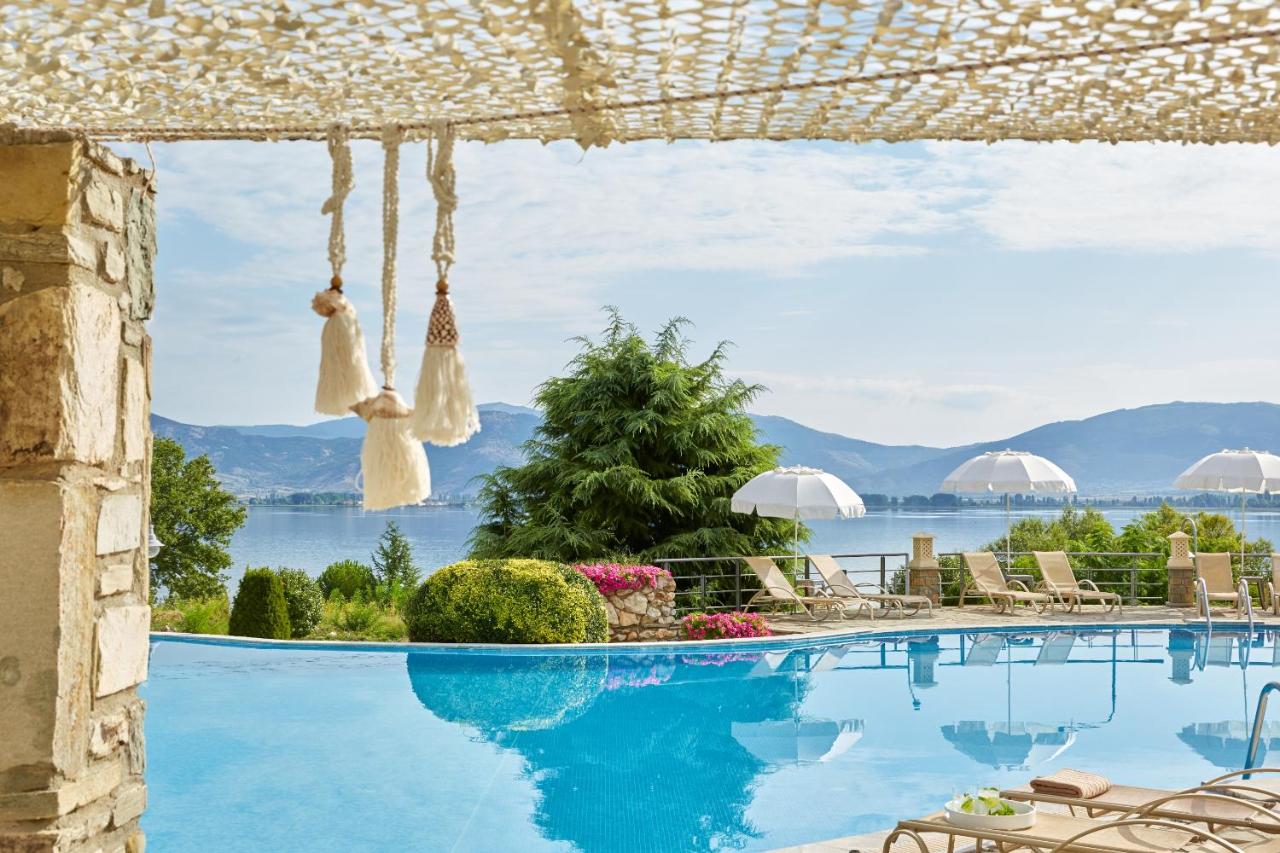 The Limneon Resort & Spa is located in a stunning 22,000-m² plot with views of Lake Kastoria. It consists of two buildings, the Limneon Crystal and the Limneon Golden. Guests can start their day with a rich American buffet breakfast at the restaurant Orizontes, which overlooks the Orestiada lake.
The on-site Cherry All Day Bar – Restaurant serves up inspired and original Greek dishes and delicious dishes in an elegant black and white setting. Guests can also enjoy cool sorbets and light meals from the pool bar by the gardens and a dip in one of the hotel's two outdoor swimming pools, which are connected by a waterfall, as well as an indoor pool.
Noufaro Spa offers a journey toward relaxation and harmony. It welcomes all visitors to take advantage of its therapeutic treatments and facilities.
2. Boutique Chalet 1450
9.0 Average Rating
Get the Lowest Rates Here
Boutique Chalet 1450 is a 3-star boutique hotel located in Kastoria. It offers guests a range of amenities, including free bikes, a shared lounge, a terrace, a restaurant, room service, concierge service, free WiFi, a bar, and breakfast.
The rooms come with a desk, flat-screen TV, private bathroom, bed linen, and towels. There is also a wardrobe for guests' convenience.
Guests can enjoy various activities in and around Kastoria such as hiking, skiing, and cycling. The hotel is also close to the Byzantine Museum of Kastoria (37 km) and Kastoria Lake (40 km). The nearest airport is Kastoria National Airport, 32 km away.
3. Chloe Luxury Hotel
9.6 Average Rating
Get the Lowest Rates Here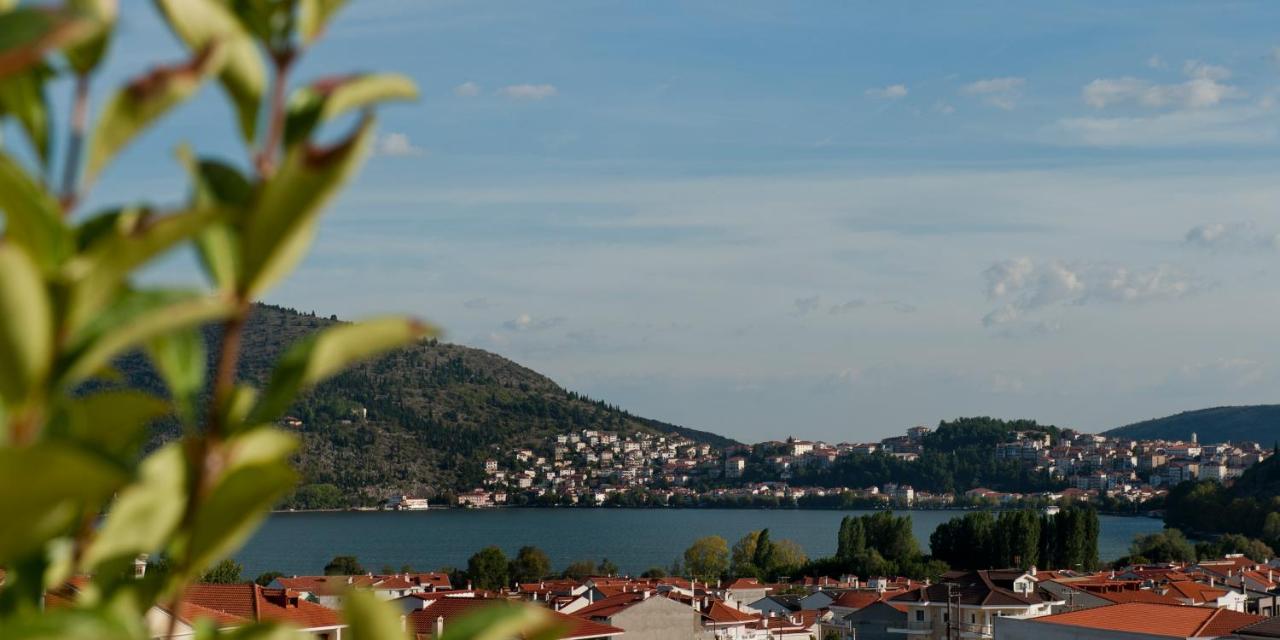 Chloe is a modern and elegant hotel located 1.5 km away from the center of Kastoria. It offers panoramic views of the lake and Vitsi Mountain. Guests can enjoy free Wi-Fi throughout the hotel.
The rooms and suites are designed with a classical style, yet provide modern comforts such as a satellite TV, a minibar, a fridge, and comfortable beds with feather duvets. All rooms also have balconies.
Breakfast is served every day in the form of a rich American buffet with homemade marmalades, sweets, and pies. Guests can also enjoy drinks or coffee at the café-bar or the terrace. A tennis court is located 100 m away and can be used at an extra charge.
Other amenities include 24-hour room service, free parking, meeting facilities, and the ability to host conferences and events.
4. Esperos Palace Luxury & Spa Hotel
8.9 Average Rating
Get the Lowest Rates Here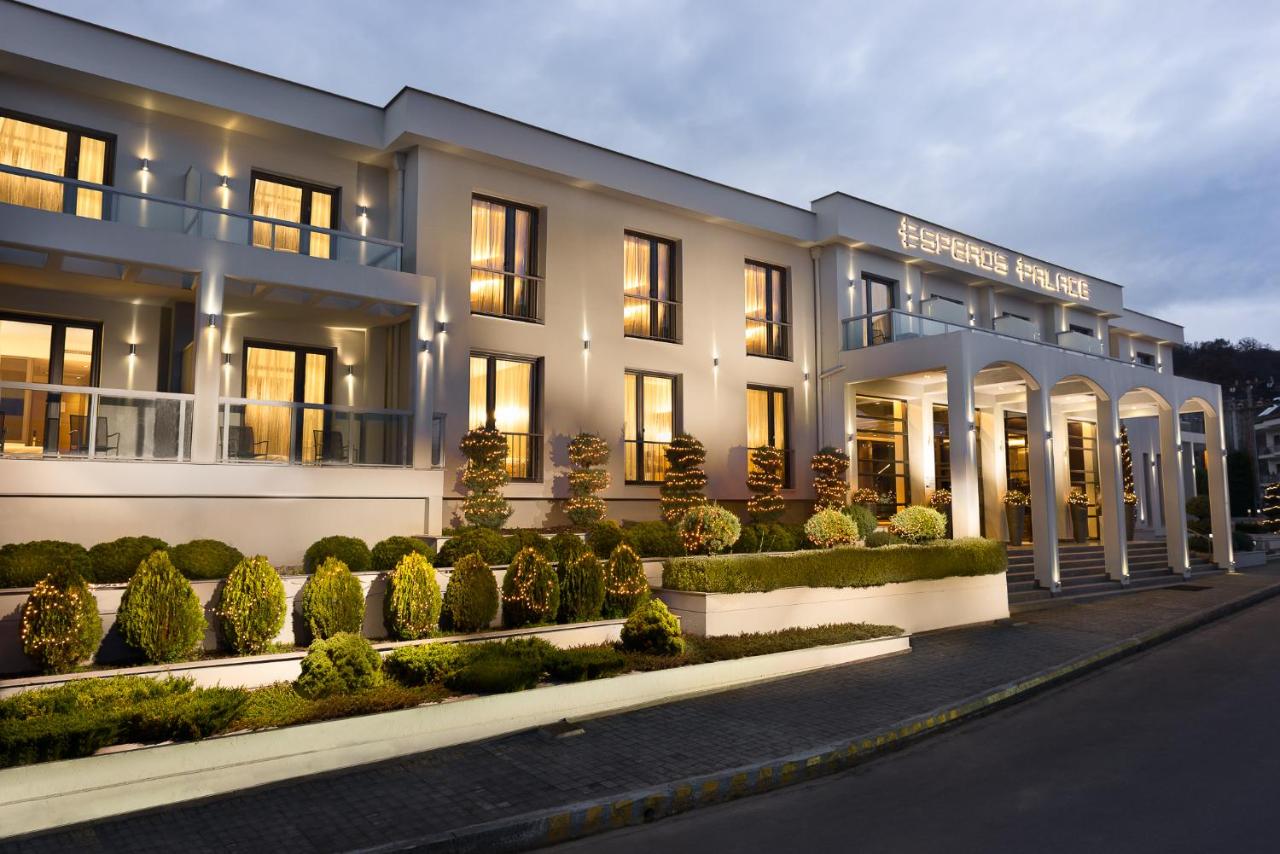 The Esperos Palace Luxury & Spa Hotel is an elegant and stylish hotel located in the area of Fountoukli, just 5 minutes away from the city center. The boutique hotel boasts luxurious communal areas featuring gray marble and oak wood floors in the guest rooms.
The guest rooms are comfortable and stylishly decorated. Each room is equipped with a flat-screen TV and free wired/wireless internet. The spacious en suite marble bathrooms contain a hairdryer.
The Esperos Spa is a fully equipped wellness center where visitors can relax and swim in the indoor heated swimming pool (upon charge). Guests also have access to two saunas, the steam bath, and the fitness center. There are also massage, body, and facial treatments available to guests.
At the Esperos Palace Restaurant, guests can enjoy delicious Greek cuisine. The bar is the perfect place to order a cocktail or coffee. The Prive Club offers a great space for business or private meetings.
5. Orologopoulos Mansion Luxury Hotel
9.3 Average Rating
Get the Lowest Rates Here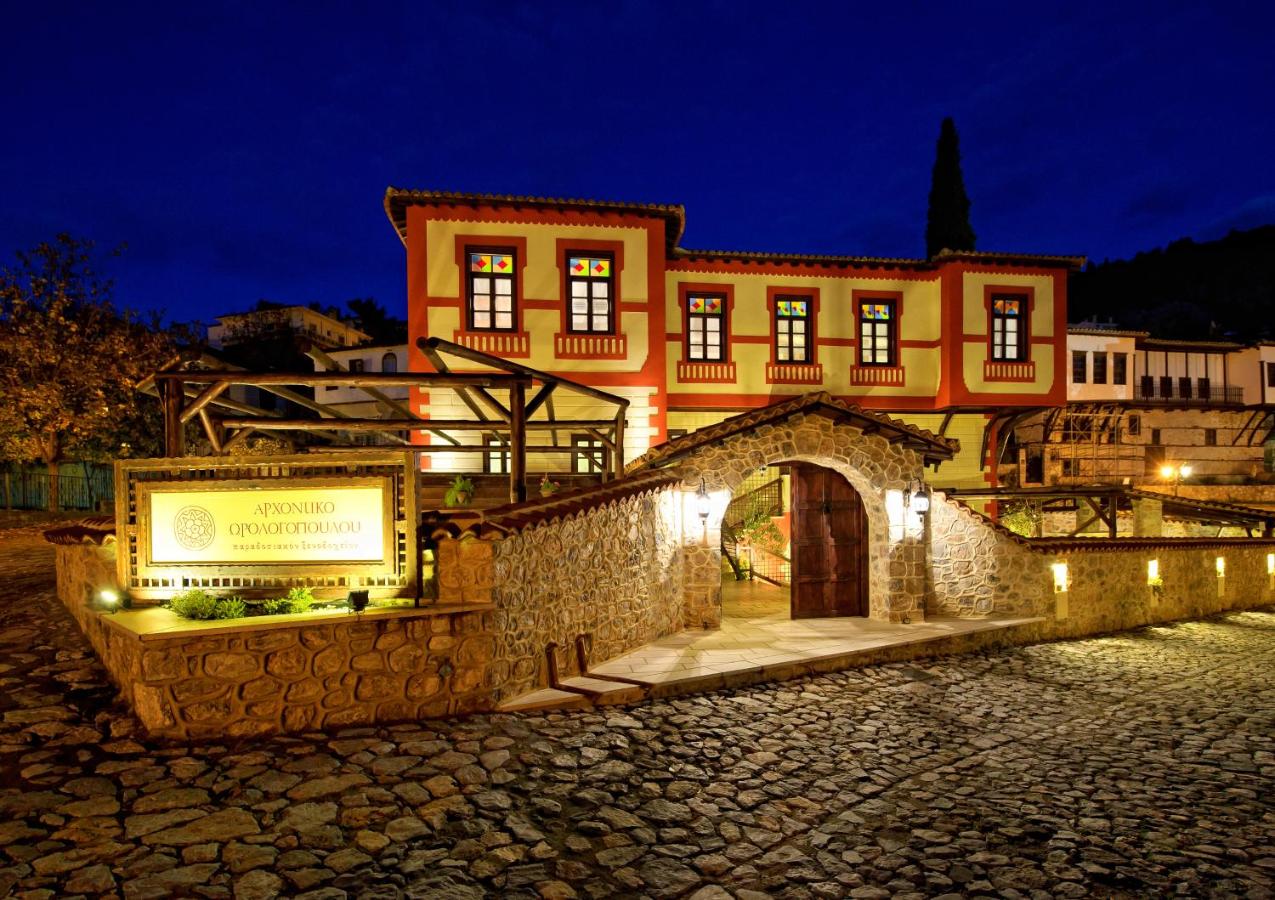 The Orologopoulos Mansion is a traditional building located in the Doltso area of the old town of Kastoria. It follows the local architecture and offers elegant accommodation with free WiFi. The lake of Kastoria is only 150 m away.
All of the air-conditioned rooms and suites in the mansion are individually decorated with stylish and vintage details. Each room has a flat-screen TV with satellite and cable channels, a minibar, and a garden view.
Guests can enjoy a Greek buffet breakfast in the morning. For light meals and beverages, there is a snack bar that serves them in the outdoor facilities. There is also a mini market and taverns located 100 m away.
The bus stop is 200 m away, and Kastoria National Airport is 12 km away. Free public parking is available nearby.
6. Andromeda Boutique Hotel
8.3 Average Rating
Get the Lowest Rates Here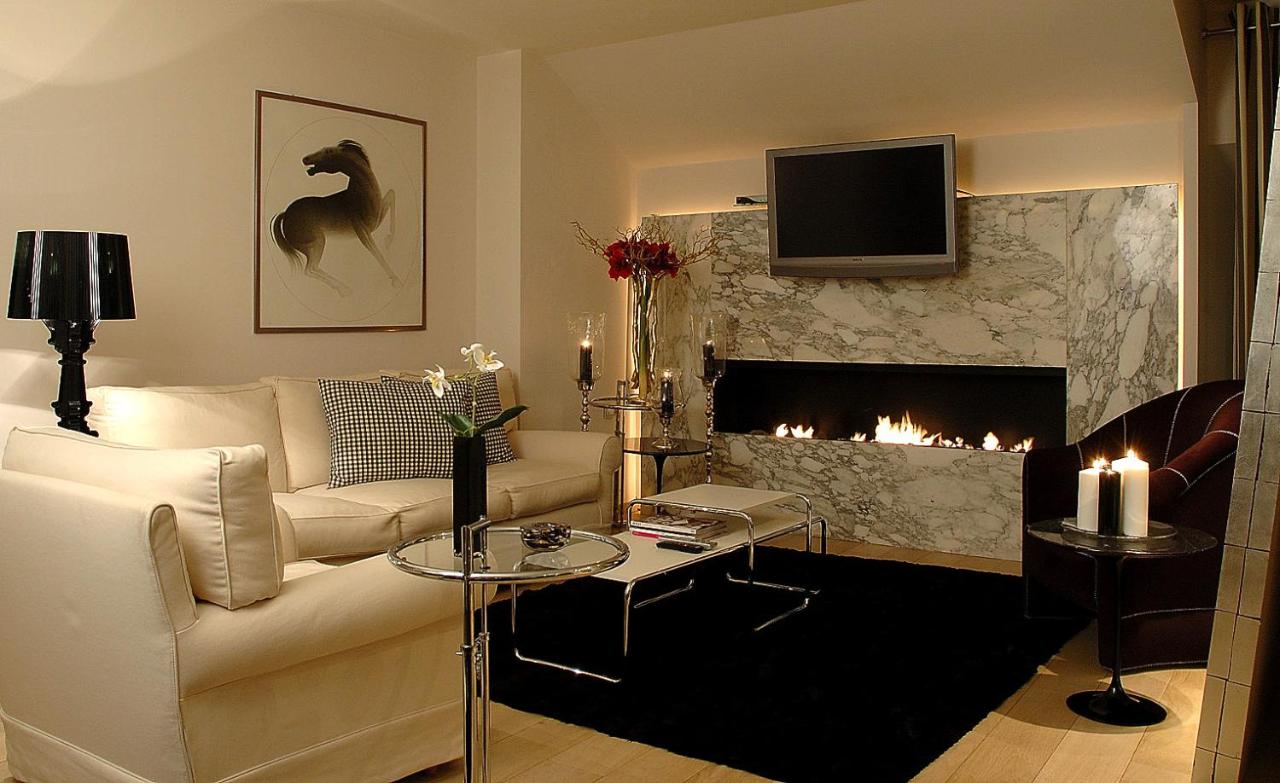 Located in the center of Kastoria Town, the Andromeda hotel is a listed building that has been restored to its original grandeur. It is conveniently situated near the Byzantine Museum. There are 10 luxurious and modern rooms, featuring amenities such as a jet shower and complimentary wine and fruit upon check-in.
Guests can enjoy a delicious American-style breakfast buffet with homemade jams and cakes, served between 8:00 and 10:00 am.
7. Anastassiou Hotel
8.4 Average Rating
Get the Lowest Rates Here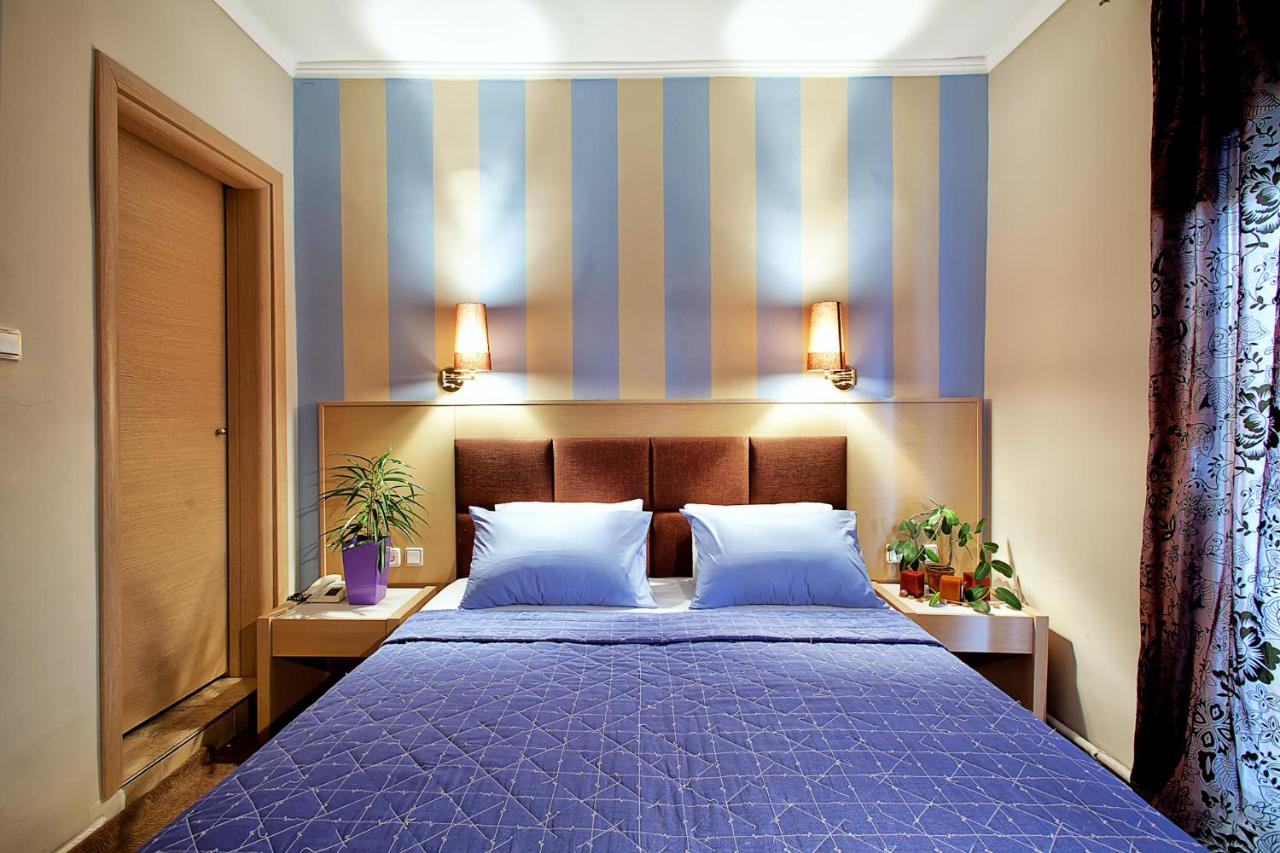 The hotel is located in the center of Kastoria Town, at the entrance of the town, and among the fur firms. It has a simple neoclassical style with views over the lake. In the morning, guests can enjoy a continental breakfast.
The boutique hotel features a friendly cafe where guests can relax with a cup of coffee by the fireplace on winter nights, or in the beautiful garden on summer days while enjoying the magnificent lake view. For added convenience, there are car parking spaces available.
Kastoria is a picturesque city, known for its old neighborhoods, narrow lanes, stately mansions, and Byzantine churches. Surrounded by mountains and located on the shores of Lake Orestiada, it is regarded as one of the most beautiful towns in Greece. The hotel staff can arrange a private tour of Kastoria with a minibus upon request.
8. Hotel Doltso
9.4 Average Rating
Get the Lowest Rates Here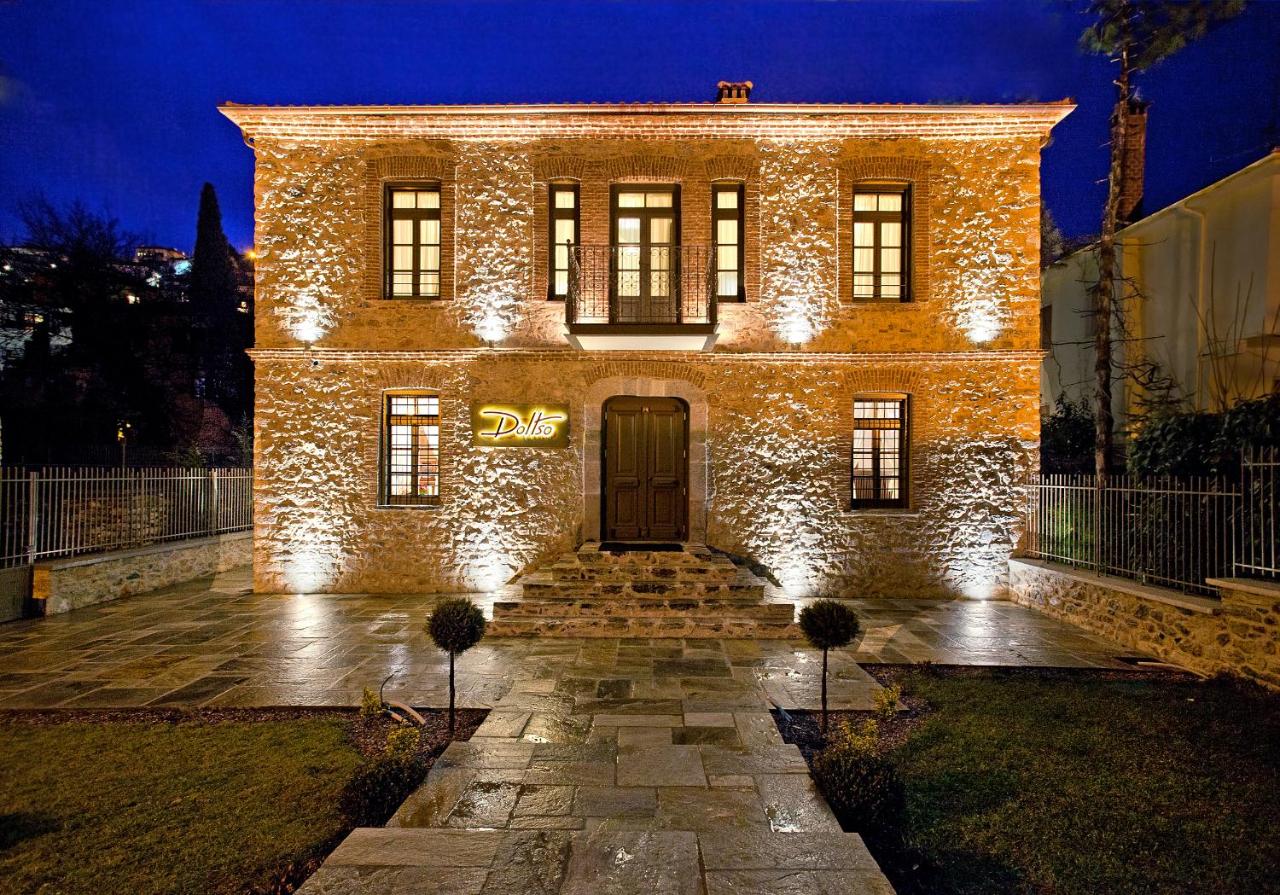 Hotel Doltso is a traditionally built accommodation located in the old town of Kastoria. It is conveniently located just 50 m from the lake. The hotel is elegantly furnished and decorated with earth tones. All rooms feature wood flooring, floor heating, air conditioning, a mounted flat-screen TV with cable and satellite channels, a laptop, and a minibar. The modern bathrooms come with a glass shower stall, toiletries, bathrobes, and a hairdryer.
The café/snack bar serves various coffees, beverages, and light meals throughout the day which can be enjoyed by the fireplace. Free Wi-Fi is provided throughout the hotel. Guests can benefit from free bike rentals and parking for motorcycles is available.
The hotel's surroundings offer many activities such as paragliding, water skiing, and sightseeing. Visitors can explore the narrow streets of the old town and discover many Byzantine churches, café-bars, taverns, and shops.
9. Diamond River Resort & Spa
9.4 Average Rating
Get the Lowest Rates Here
The Diamond River Resort is located in the scenic town of Maniakoi, just 1 km from Kastoria. Surrounded by natural beauty, it offers guests a warm and hospitable setting for their stay.
Built-in 2009, the Diamond River Resort & Spa offers a relaxing and comfortable atmosphere by the river Aliakmonas. It is a short drive from the town of Kastoria and provides guests with a homely touch, including a traditional homemade breakfast made according to local recipes. The resort makes guests feel welcome from the moment they arrive.
Each guestroom at Diamond Resort & Spa is named after a precious stone and decorated accordingly. The rooms are elegantly furnished and include orthopedic Media Strom mattresses, decorated in the colors of emerald, ruby, coral, and amethyst. The resort's decor provides an inviting atmosphere for guests to enjoy.
10. Byzantium
8.9 Average Rating
Get the Lowest Rates Here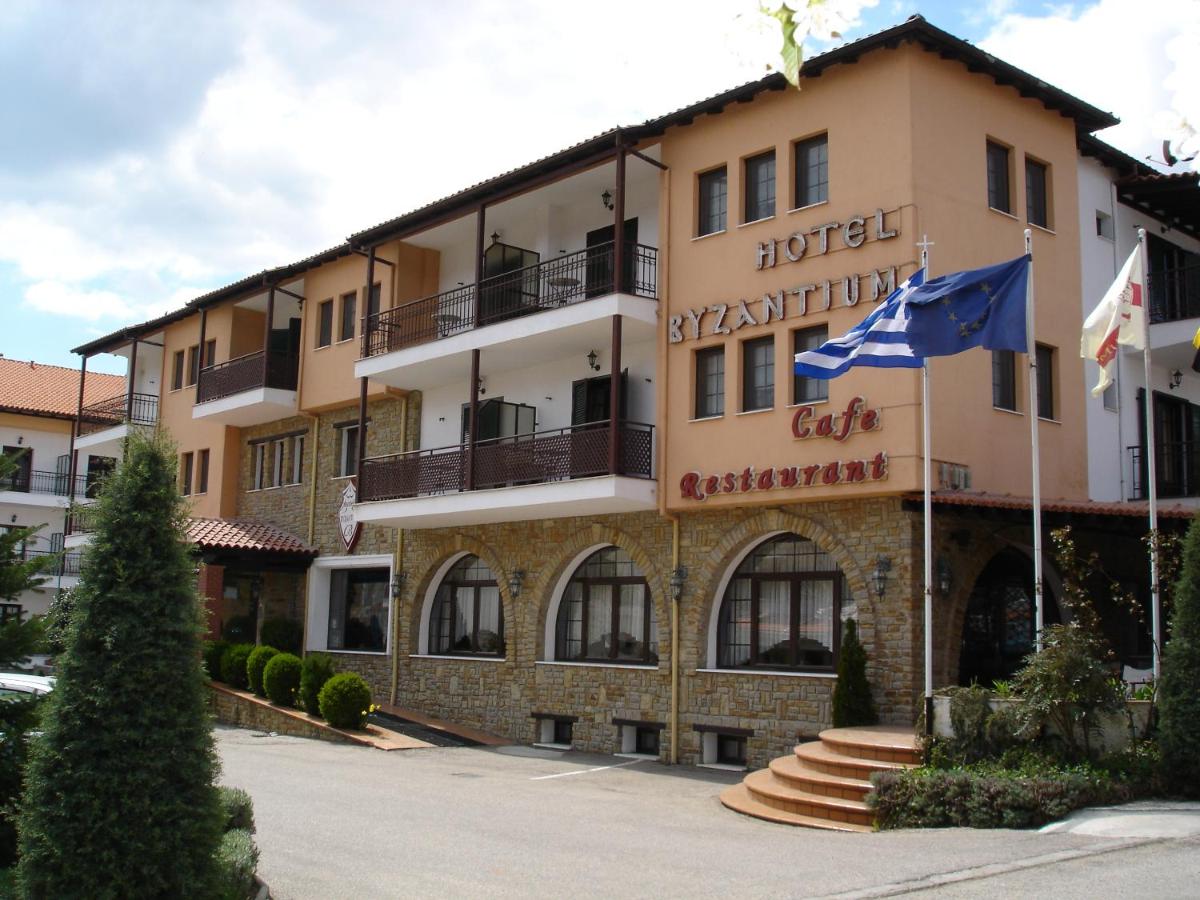 Byzantium is a comfortable and hospitable accommodation option located in the city of Kastoria.
Located in Chloe, Kastoria's suburb, Byzantium offers a tranquil setting while still being conveniently close to the city center, just 1 km away.
The rooms at Byzantium are comfortable and come with en suite bathrooms and a balcony. Each room is equipped with a TV and a free internet connection for guests' convenience.
The property also offers guests spacious and safe parking, as well as a lounge bar area with a fireplace for added comfort and relaxation.