The best boutique hotels in Merano place you in some of the most idyllic locations in Italy.
Merano, located in the South Tyrol region of Italy, is a popular travel destination known for its stunning natural beauty, rich history, and excellent wellness and spa facilities. Surrounded by the stunning Alpine mountains, Merano offers a unique blend of Italian culture and Germanic influences, resulting in a charming and unique atmosphere.
With its picturesque old town, charming cafes, and thermal baths, this charming town is the perfect place to escape from the hustle and bustle of city life and enjoy a rejuvenating holiday.
We hand-picked top-rated boutique hotels in Merano to consider for your next getaway!
The 10 Best Merano Boutique Hotels
1. Villa Tivoli
9.1 Average Rating
Get the Lowest Rates Here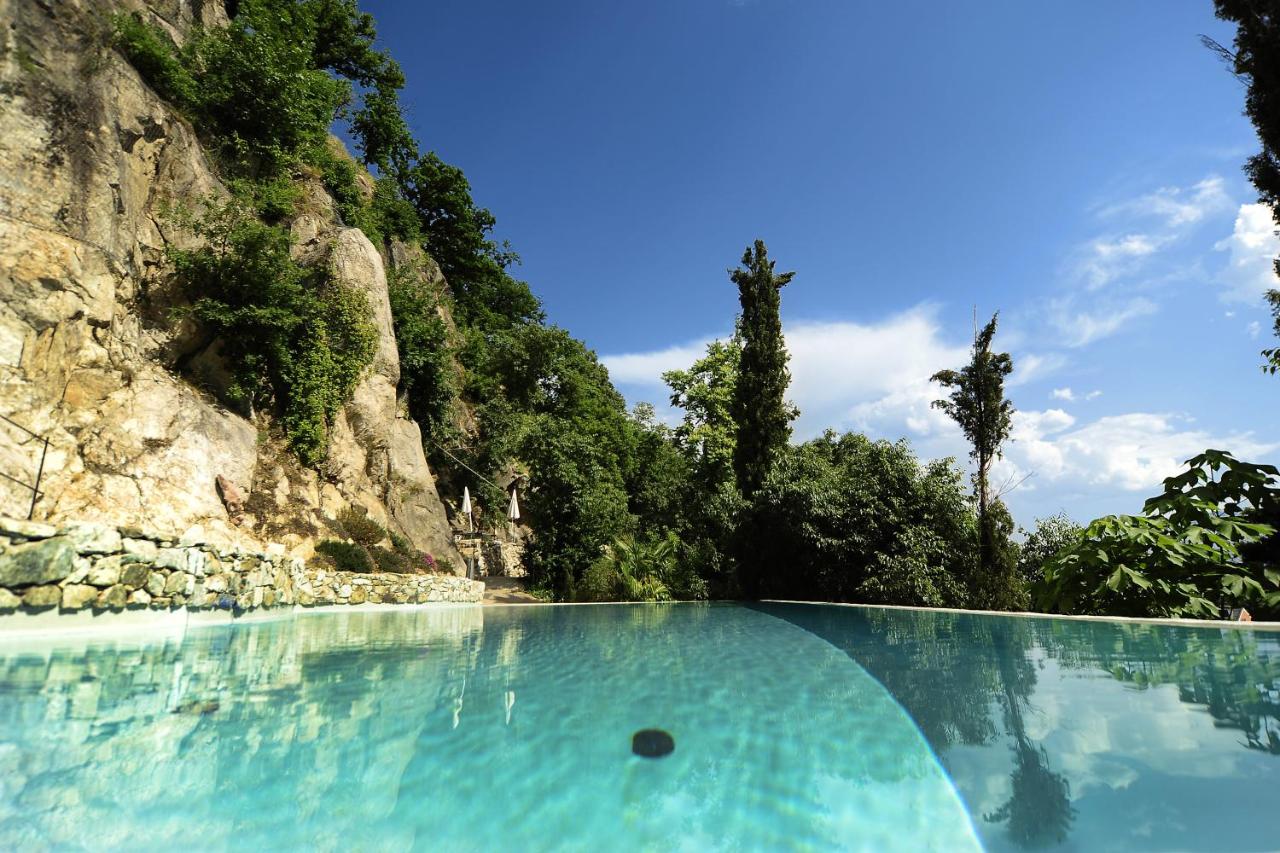 Villa Tivoli is an elegant Art Nouveau building, located in the orange-colored zone of the town. It is set amongst a vast Mediterranean park with terraces, a herb and vegetable garden, and a large swimming pool. Outdoor parking is free, and a garage is also available on request.
The rooms are uniquely decorated, and come with a terrace or balcony overlooking the mountains and the valley. Fresh fruit awaits you on arrival in your room.
Take one of the free bikes and explore the surrounding area, rich in natural beauty. The library has free Internet access and is a great place to relax. A sauna is also available for those who want to unwind and rejuvenate.
2. Windsor Merano Hotel & Suites
9.0 Average Rating
Get the Lowest Rates Here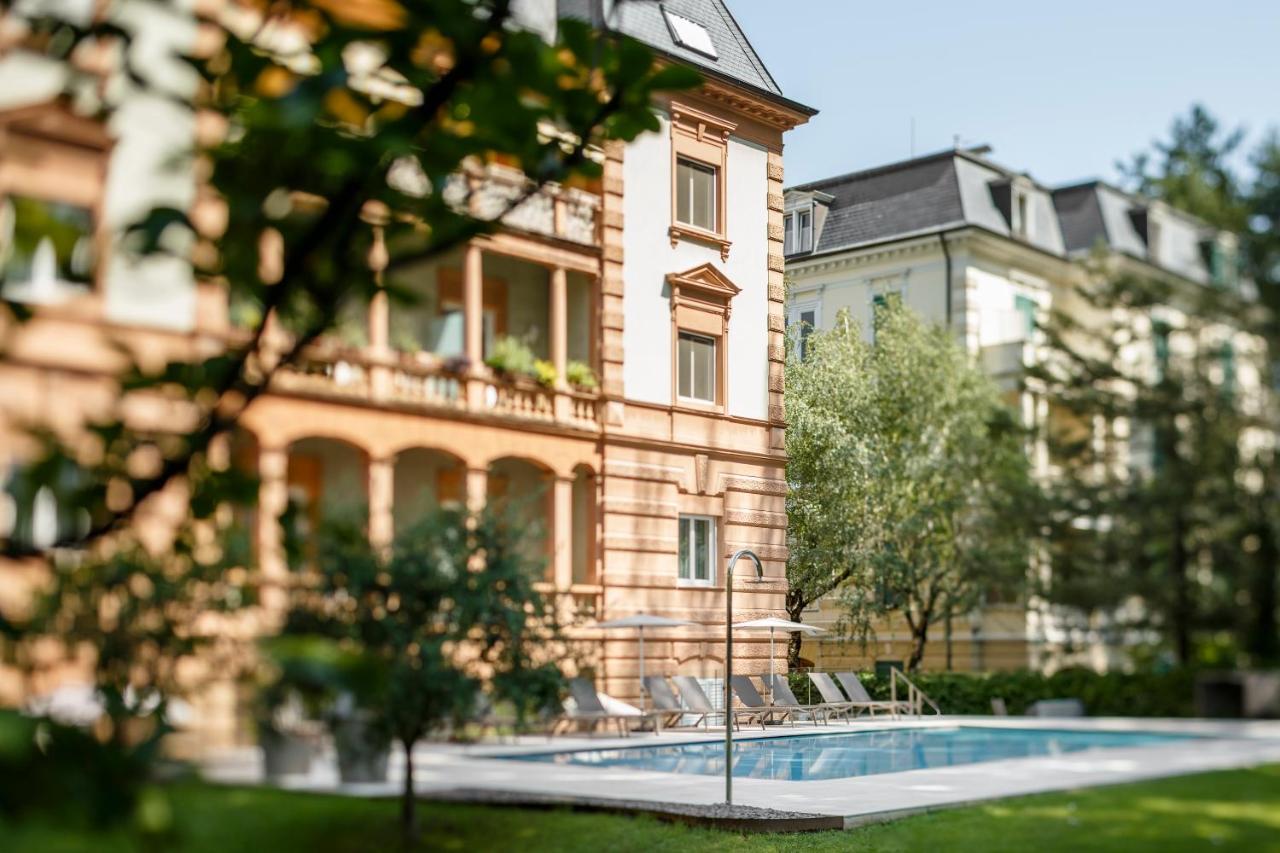 The Windsor Merano Hotel & Suites is a luxurious building located on the banks of the Passirio River, just a five-minute walk from the city center of Merano. The boutique hotel has gardens with a sun terrace an outdoor swimming pool and hot tub.
The rooms are soundproofed and have air conditioning and free WiFi. They come with a private bathroom, and TV with satellite channels, and some also have a balcony overlooking the gardens.
A continental breakfast is served each morning, with a generous buffet including a selection of bread and local cold cuts.
The Windsor Hotel also features a private car park and is 800 m away from the SS38 national road to Stelvio Pass. The Merano 2000 cable car is just 2 km away and is easily accessible by a public ski bus that stops 100 m away from the hotel.
3. Hotel Burggräflerhof
9.2 Average Rating
Get the Lowest Rates Here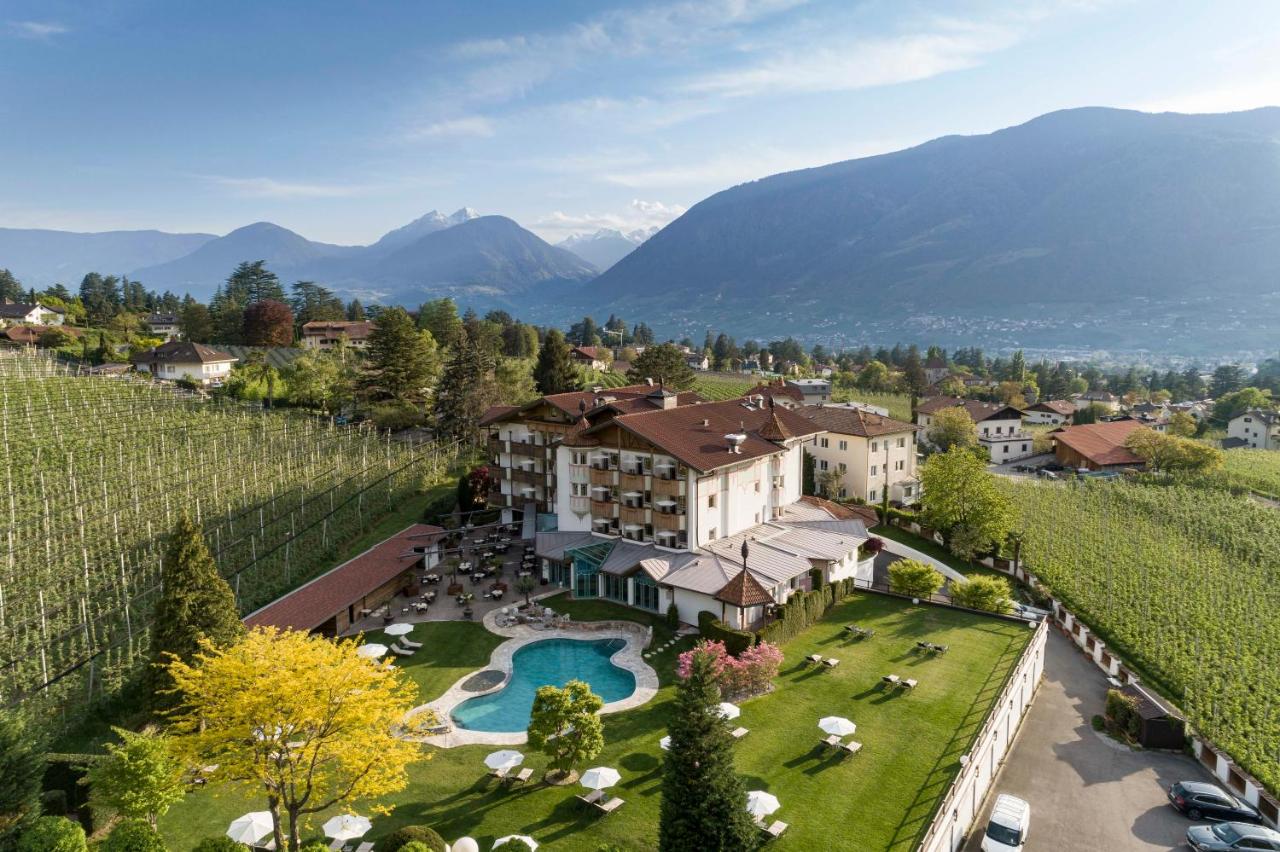 Hotel Burggräfler-Hof is situated in a tranquil countryside location outside Meran. The family-run establishment is surrounded by a garden that has a swimming pool. Free Wi-Fi is available in the reception and in the garden, and free parking is also provided.
The boutique hotel offers a selection of attractive rooms and spacious suites, all of which feature lovely views.
Guests can enjoy free access to the wellness center, which has a sauna and a Turkish bath.
Burggräfler-Hof Hotel is less than 2 km away from the banks of the Torrente Passirio river.
4. Boutique Hotel ImperialArt
9.1 Average Rating
Get the Lowest Rates Here
Hotel ImperialArt is ideally located in the city center of Merano. It is 5 km from the Merano 2000 Cable Car, and just a 5-minute walk from the Merano Thermal Baths. The Merano Train Station is 1 km away, and the town's annual Christmas market is just 50 m away.
The boutique hotel offers designed rooms with air conditioning, satellite TV, and a minibar. Most rooms also have a private balcony. Guests have free access to a contemporary art gallery next to the hotel.
Additional services include a bar and Wi-Fi access throughout the building. A public shuttle service to the ski resort is also available.
5. Hotel Sonnenburg
9.1 Average Rating
Get the Lowest Rates Here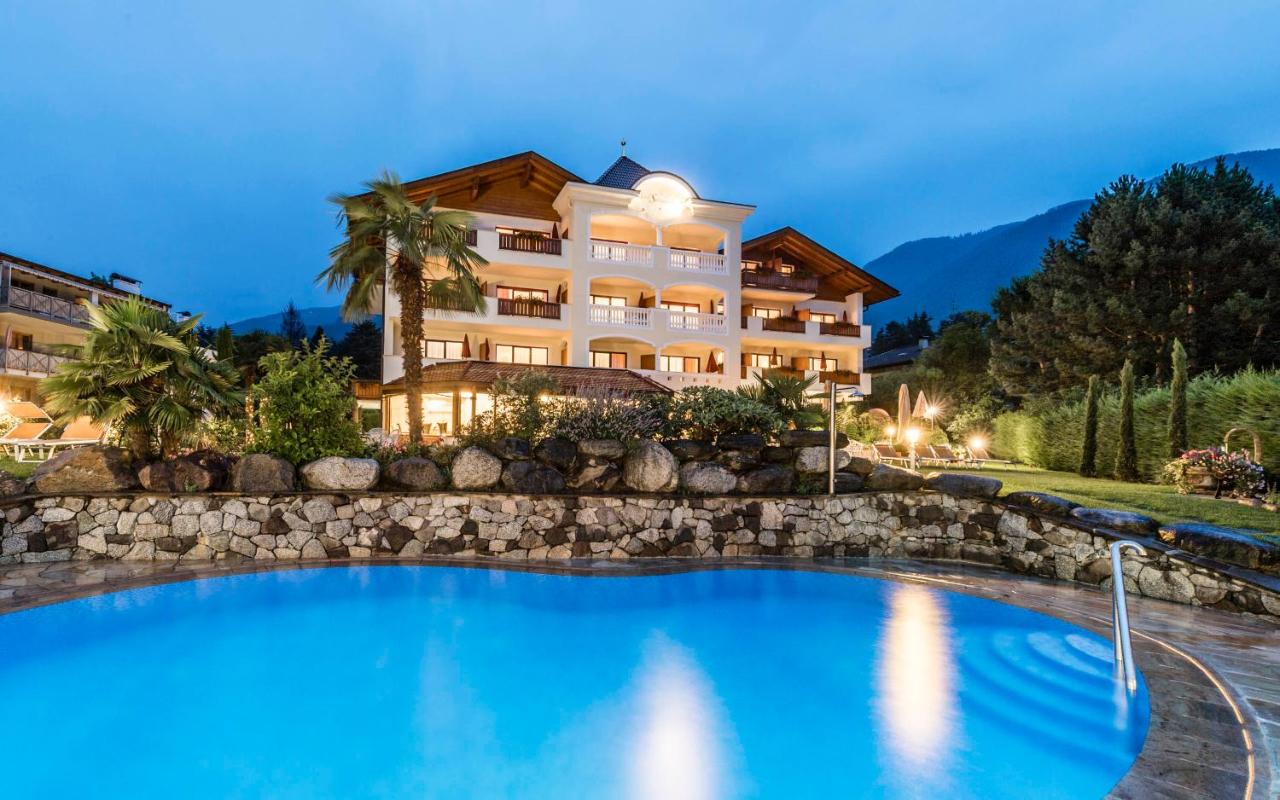 Hotel Sonnenburg is an elegant building offering modern accommodations and great amenities. Located in Maia Alta, a residential area just 15 minutes from the center of Merano, it enjoys spectacular views of the mountains. A bus stop is available only 100 m away.
The boutique hotel favors relaxation and leisure, with a garden by the swimming pool featuring luxurious sun beds and sun umbrellas. Other amenities include a refined, air-conditioned dining hall, a lounge, elevators, and a sun terrace.
6. Hotel Bavaria
9.0 Average Rating
Get the Lowest Rates Here
Hotel Bavaria welcomes you to the unique atmosphere of South Tirol, nestled between Austria and Italy. This elegant yet casual and traditional boutique hotel is located in a peaceful neighborhood near the center of town. You can take the time to admire the Museum of Tourism and the Botanical Gardens in the Trauttmansdorff Castle.
Back in Bavaria, you can relax in the romantic garden with palm trees and cedars, which enjoys a mild climate throughout the year. Hotel Bavaria also offers a cozy restaurant, providing a comfortable environment for you to enjoy your stay.
7. Hotel Pienzenau Am Schlosspark
9.0 Average Rating
Get the Lowest Rates Here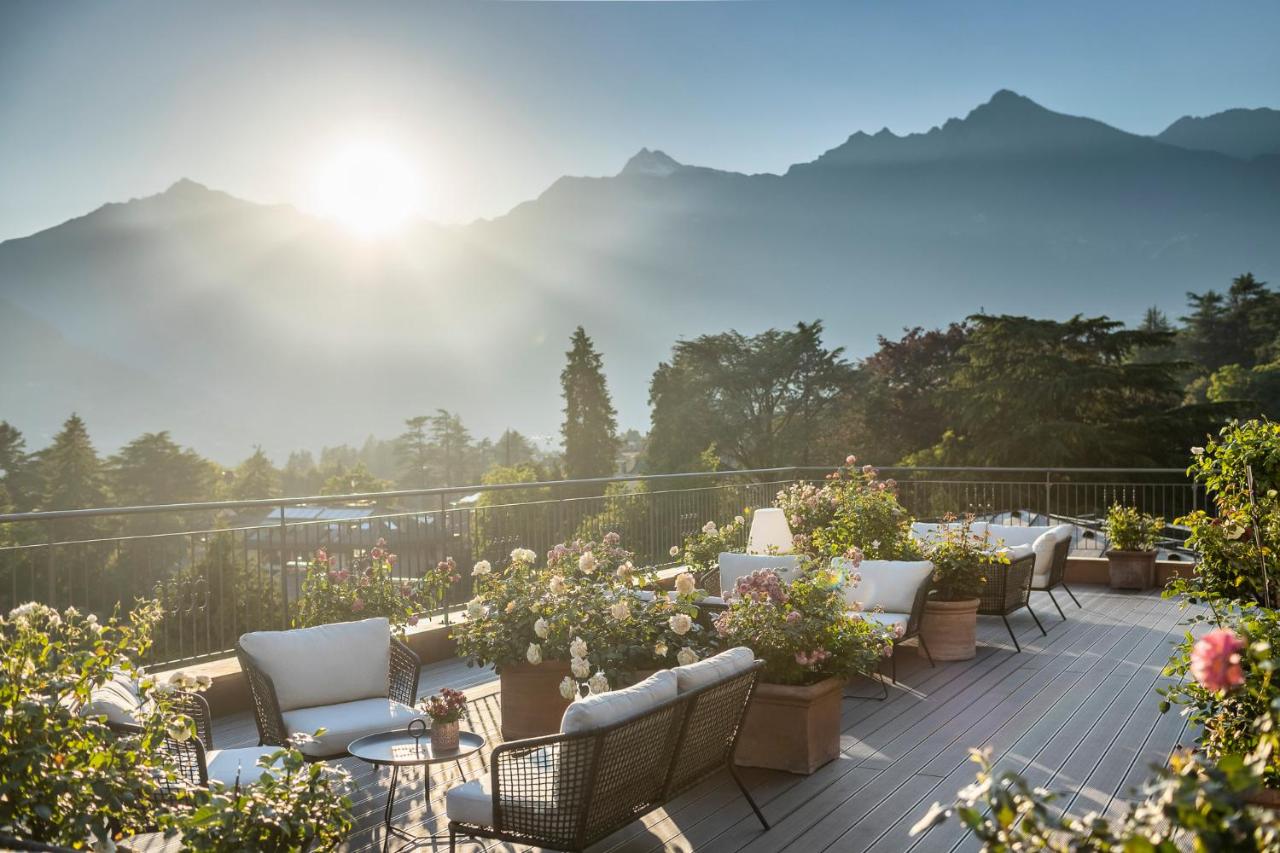 Hotel Pienzenau Am Schlosspark is located in Merano Alta, famous for its villas and 2 km from the historic center and the Terme Merano spa. It offers a gourmet restaurant, a wellness area with an indoor swimming pool, and a garden with a gazebo complete with a heated swimming pool. Free Wi-Fi is available in public areas.
All rooms come with a private balcony, and an LCD TV with more than 100 satellite channels, and are decorated with attention to detail. They have either carpeted or wooden floors.
The restaurant serves local specialties with a Mediterranean flare and a selected list of wines. Gourmet dietary or gluten-free menus are prepared on request, and a generous buffet breakfast is served daily. This can be enjoyed on the sun terrace in summer. On-site parking is free.
8. Boutique Hotel Suiteseven
9.5 Average Rating
Get the Lowest Rates Here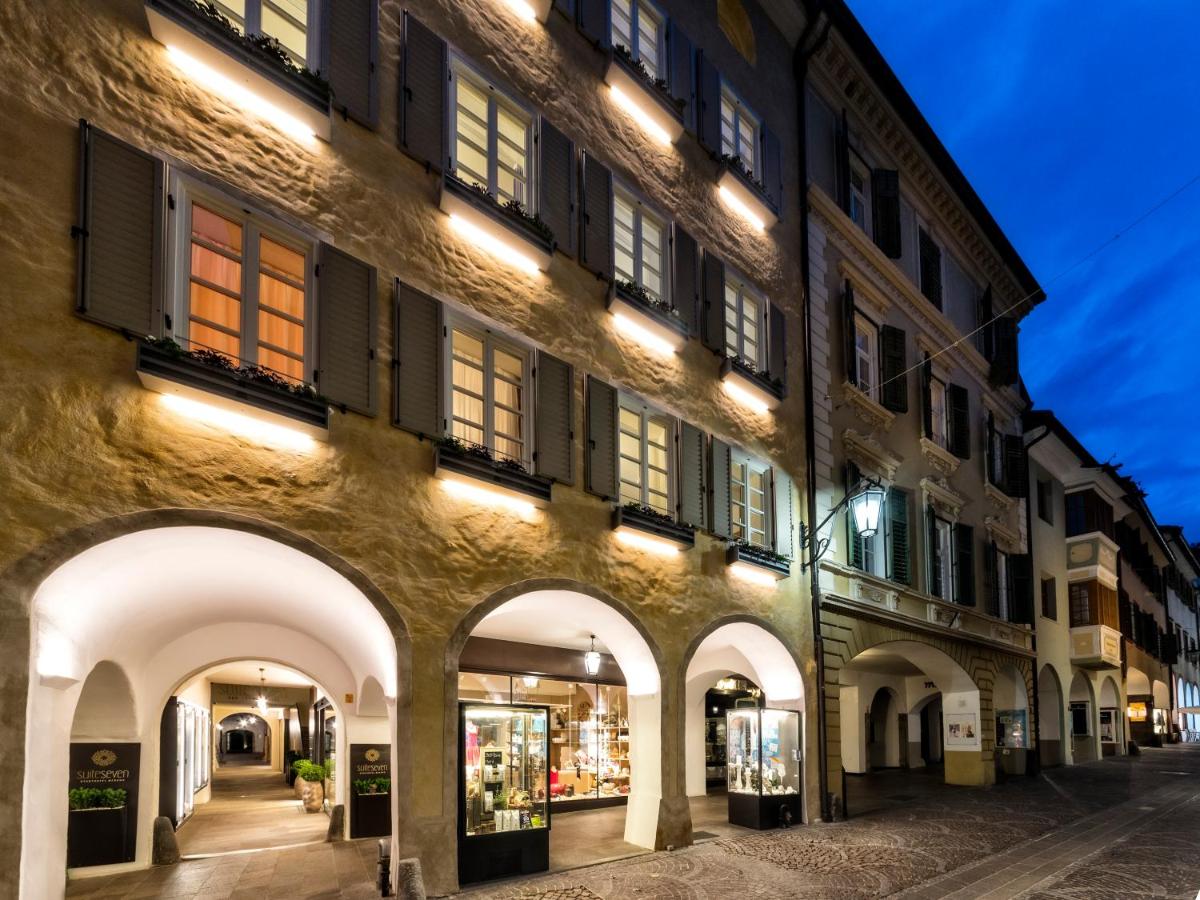 Boutique Hotel Suiteseven is located in Merano, just 10 m from Kunst Merano Arte and 80 m from Princes'Castle. This boutique hotel offers a bar and free WiFi. Guests can enjoy a flat-screen TV with satellite channels, a Blu-ray player, and a private bathroom with a bidet, free toiletries, and a hair dryer. All rooms come with a seating area.
A buffet breakfast is available at the property. Nearby attractions include Kurhaus and the Women's Museum which are a short distance away. Merano Theatre is 300 m from the hotel, and Therme Meran is 300 m away. Parc Elizabeth is 400 m from Boutique Hotel Suiteseven, while Parc Terme Merano is 600 m away.
9. Hotel Therme Meran – Terme Merano
9.2 Average Rating
Get the Lowest Rates Here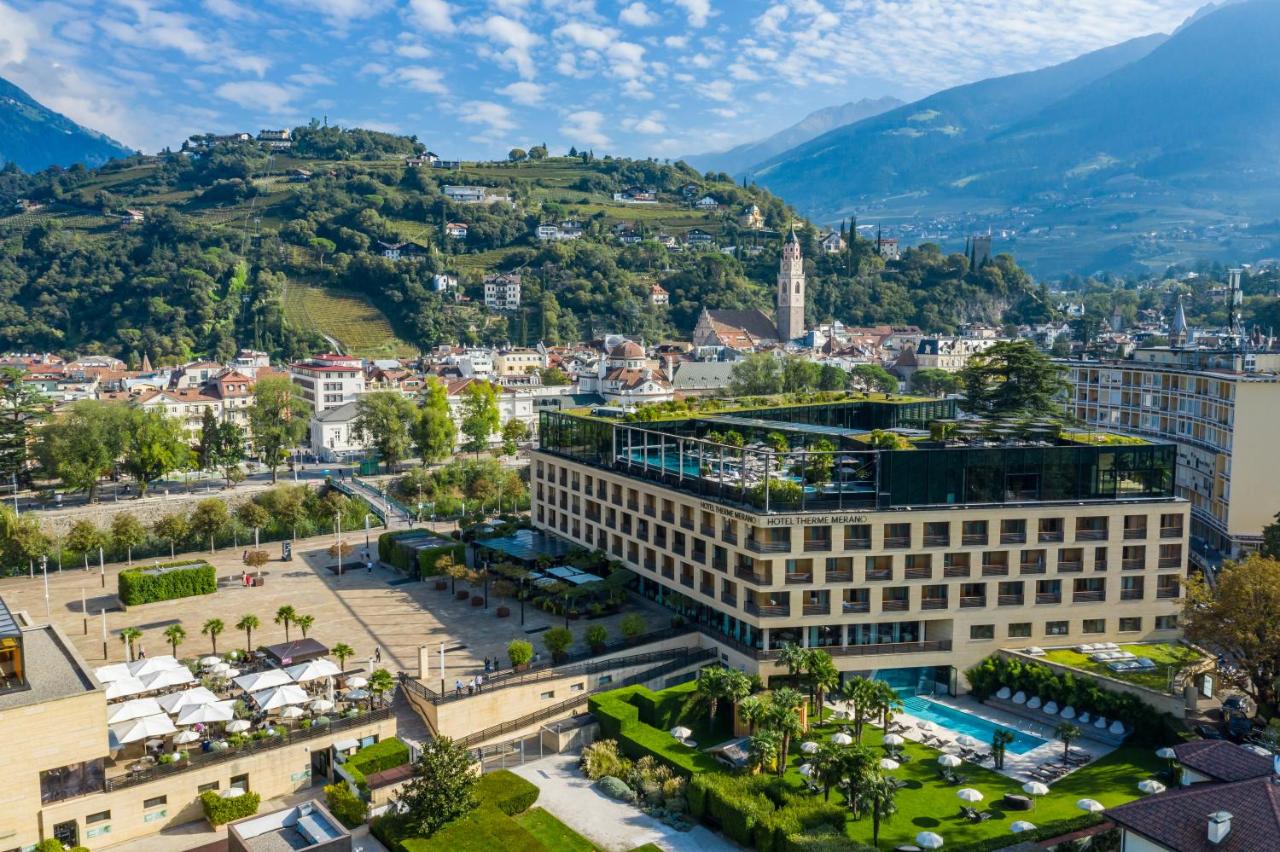 This luxurious 4-star hotel is located in Merano center, next to the spa. The boutique hotel boasts panoramic mountain views and offers free WiFi and free parking. It has a heated infinity pool and two wellness centers, each with a spa area and two swimming pools.
The interiors of Hotel Therme Meran feature a contemporary take on the traditional Alpine style of South Tyrol. The extra-large and comfortable rooms are equipped with LCD TVs, a minibar, and a modern bathroom.
Guests can enjoy a rich buffet breakfast, as well as traditional and modern dishes in the Olivi restaurant with a terrace. Drinks and snacks are available from the elegant bar Palm Lounge and the bistro La Piazza.
This boutique hotel in Merano provides bathrobes and towels for the wellness center. The spa comes with two saunas, three hot tubs, swimming pools, a gym, and a beauty treatments studio.
The hotel is easily accessible from the A22 motorway via the SS38 national road and is linked to the Merano Terme spa by an underground tunnel.
10. Hotel Palma
9.1 Average Rating
Get the Lowest Rates Here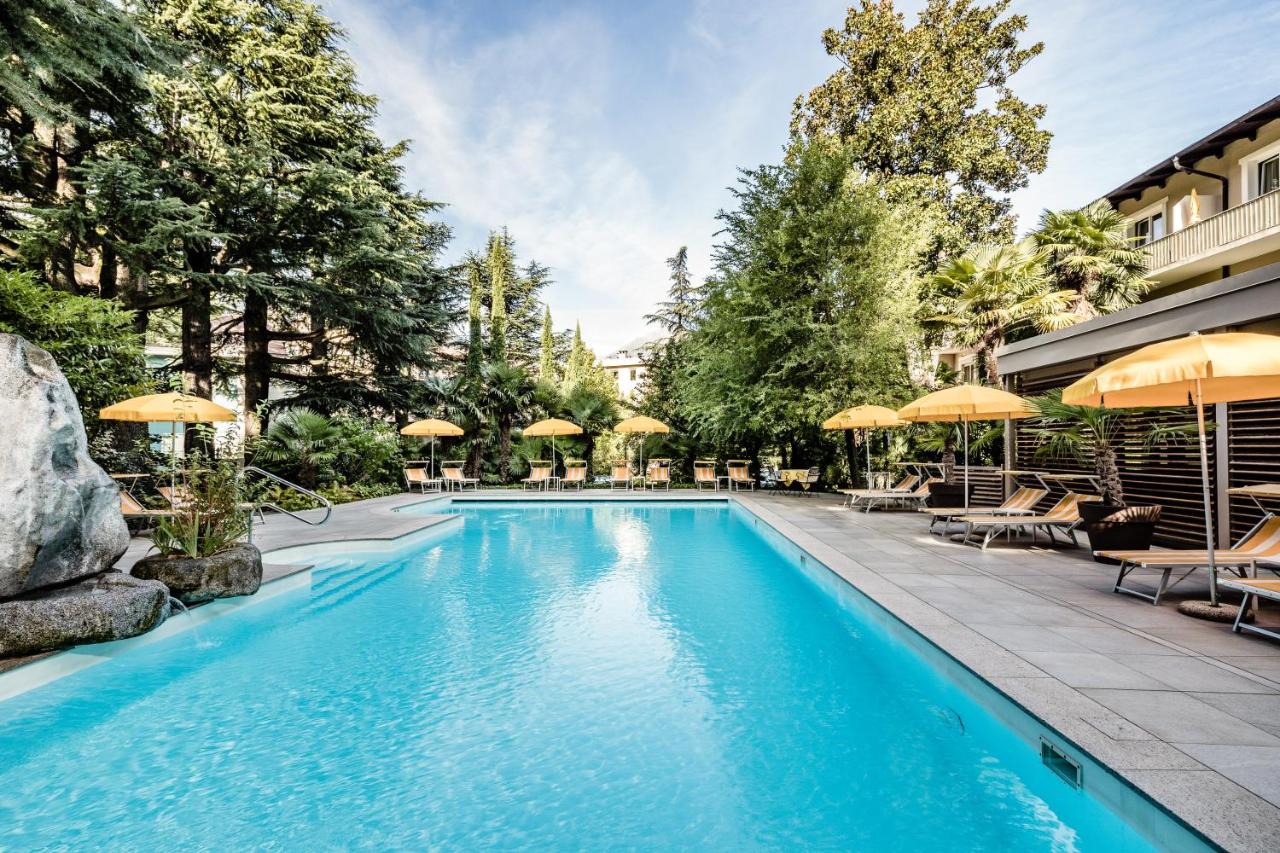 Hotel Palma is located in the center of Merano. It features an outdoor swimming pool and guests have free access to the wellness center and indoor pool at the hotel next door, under the same management.
The rooms at Hotel Palma have a furnished balcony facing south and overlooking the garden and swimming pool. They are equipped with an LCD TV and a private bathroom with free toiletries and a hairdryer. Bathrobes can be obtained from reception.
For breakfast, guests can enjoy a buffet-style meal at the Bavaria Hotel next door. Bavaria also has a restaurant serving Italian and local dishes at lunch and dinner.
Free outdoor parking is available and Merano Train Station is around 1.5 km away. The wellness facilities at the partner hotel 50 m away include a hot tub and Turkish bath. Wi-Fi and an internet point are also available at the partner hotel's reception area.