The best boutique hotels in Positano place you in some of the most idyllic locations in Italy.
Positano, a picturesque cliffside village located on the Amalfi Coast of southern Italy, is one of the world's most enchanting and idyllic travel destinations. With its pastel-colored houses perched on the hills overlooking the sparkling blue waters of the Mediterranean Sea, narrow winding streets, and vibrant flowers cascading from every balcony and terrace, Positano is a destination that captures the hearts of travelers from all over the world.
It is a place where time seems to stand still, and visitors can immerse themselves in the laid-back, charming atmosphere, sample the delicious local cuisine, and bask in the beauty of one of the most stunning landscapes in Italy.
We hand-picked top-rated boutique hotels in Positano to consider for your next getaway!
The 10 Best Positano Boutique Hotels
1. Casa Buonocore
9.5 Average Rating
Get the Lowest Rates Here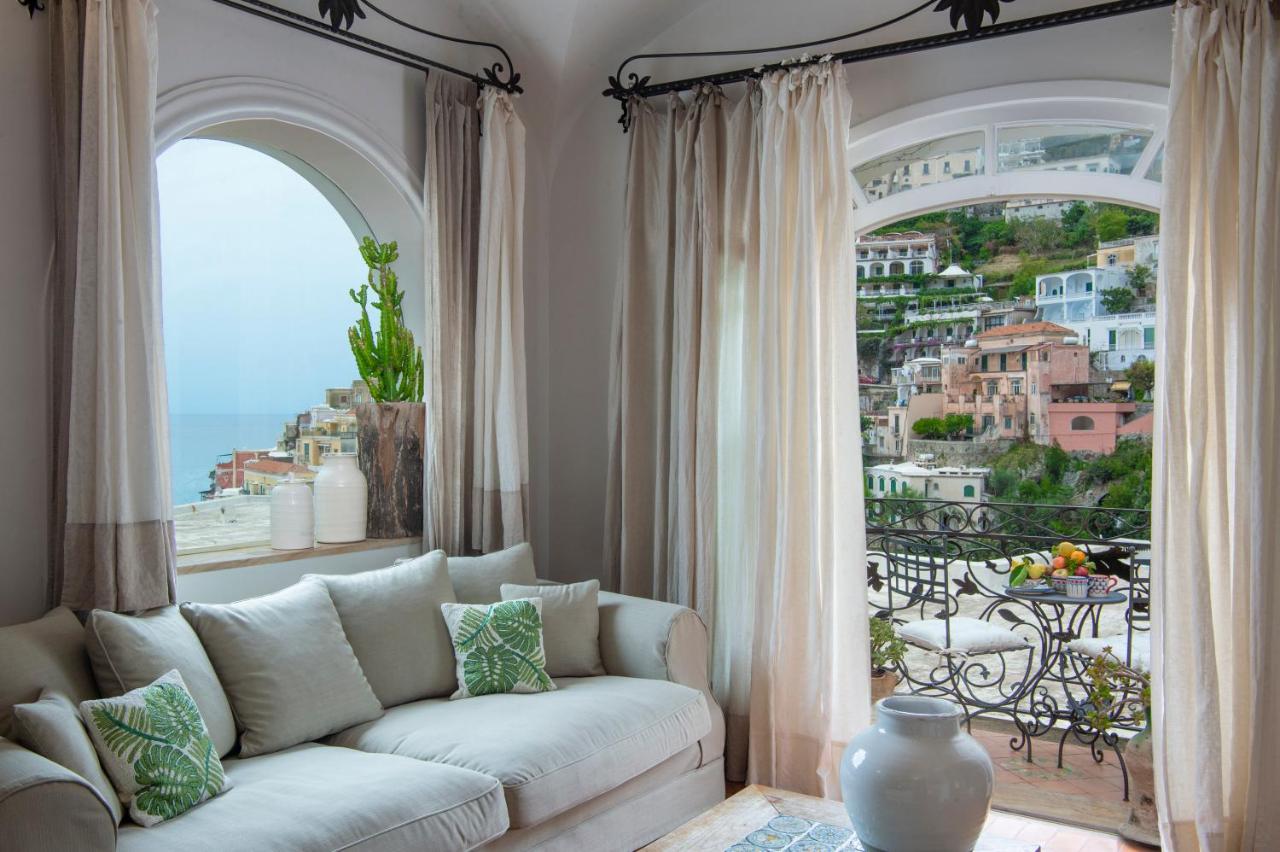 Casa Buonocore is located in Positano, a 5-minute walk from the Costiera Amalfitana coast and its sandy beach and crystal-clear water. The property is in a 17th-century house and offers elegant air-conditioned rooms, each with total-white décor, flat-screen TV, free minibar, safe, and free Wi-Fi. Some rooms come with balconies and seating areas, while the Superior room has a panoramic terrace that opens up on Positano.
A sweet breakfast buffet is served indoors or on the patio daily. The property also features a garden, patio, and small library with fine tiled floors and large windows. You'll need to make your way up 70 steps from the main road to reach the property.
Casa Buonocore is just 20 minutes drive from Amalfi, with its port offering boat links to the stunning Capri Island. You can also take a bus 300 m away, running to Amalfi and Sorrento.
2. Hotel Marincanto
9.0 Average Rating
Get the Lowest Rates Here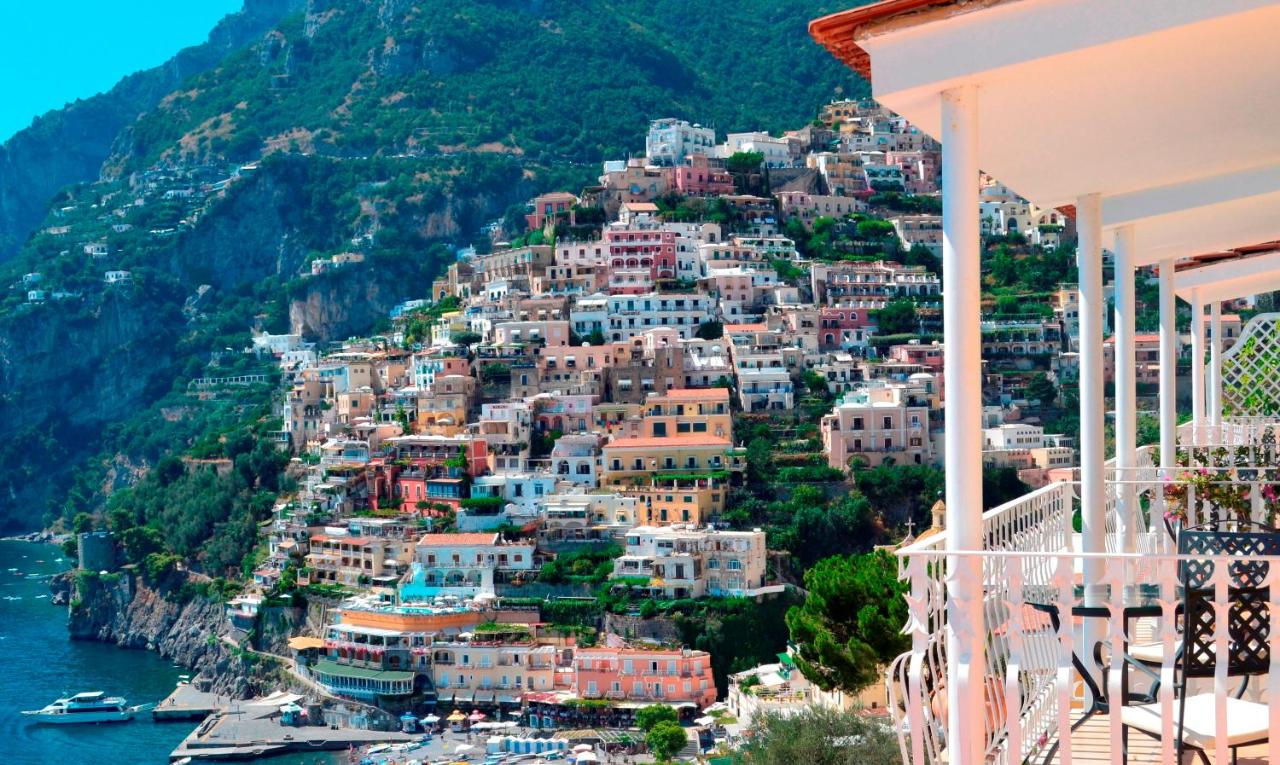 Hotel Marincanto is situated in the heart of Positano, offering breathtaking views of the town and the Mediterranean Sea from its many terraces. It features a small wellness area, an infinity pool, and a private beach.
The rooms are all unique and luxurious. They are air-conditioned, bright, and spacious, with a sea-view balcony. Guests will have access to free Wi-Fi, an LCD TV, and a laptop-sized safe.
A lavish sweet, and savory breakfast buffet is available daily with freshly baked cakes, cold meats, and bacon and eggs on request. The bar service is open 24 hours daily, allowing guests to enjoy drinks on one of the terraces.
The boutique hotel is surrounded by some of Positano's most popular shops and restaurants. You can also take trips along the Amalfi coast, with Sorrento just 15 km away.
3. Palazzo Margherita
9.3 Average Rating
Get the Lowest Rates Here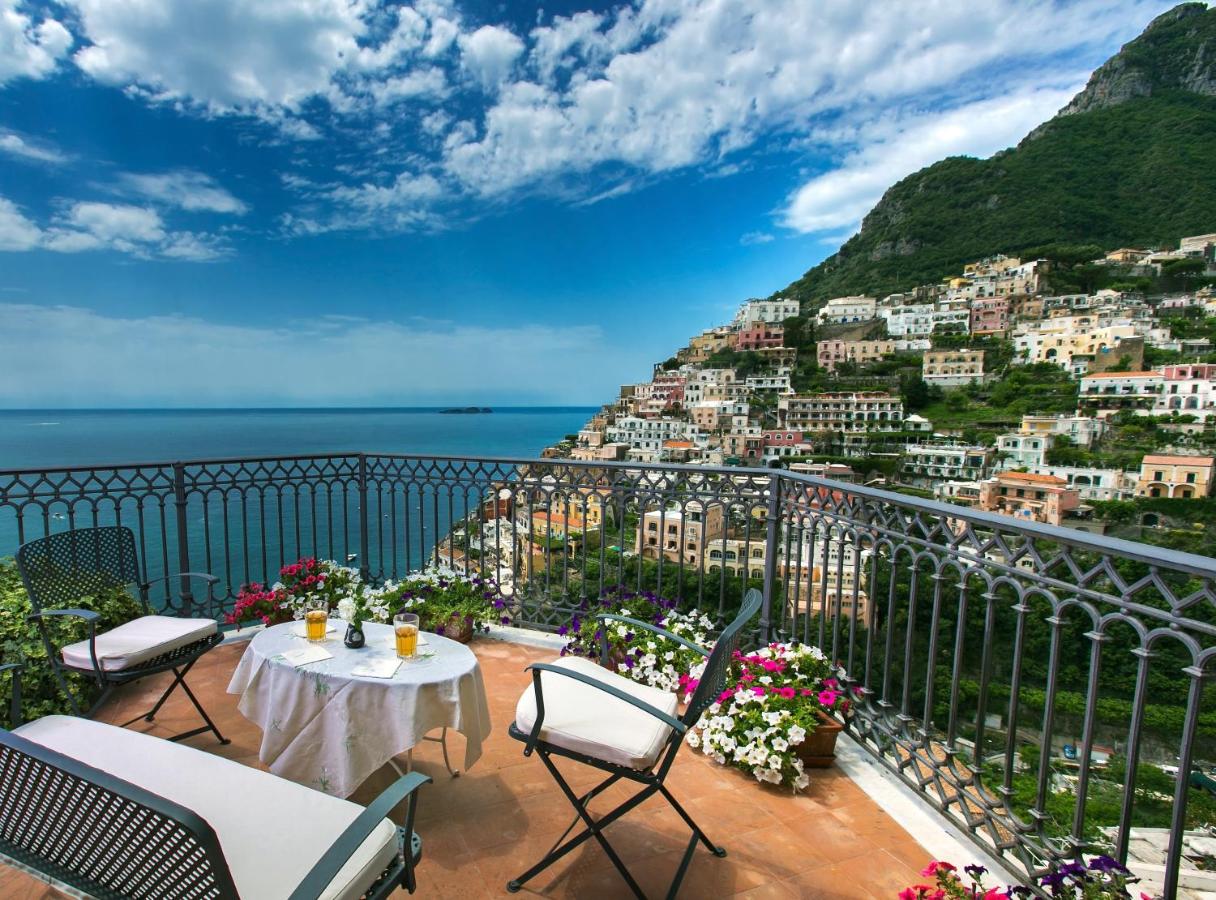 Palazzo Margherita is an elegant 19th-century building set atop a hill in Positano. It features refined apartments with either sea-view terraces or balconies. The closest beach is only 10 minutes away on foot.
The air-conditioned apartments have large windows and antique furnishings. They are equipped with a kitchen or kitchenette, including a dishwasher, a satellite TV, and a washing machine. Some apartments also boast a spa bath and views of Positano.
Free Wi-Fi is available for guests of Palazzo Margherita. It provides a great starting base to explore the other towns of the Amalfi Coast. Praiano and Amalfi are, respectively, 6 and 15 km away. The property can also organize excursions on their private boat.
4. Hotel Villa Gabrisa
9.0 Average Rating
Get the Lowest Rates Here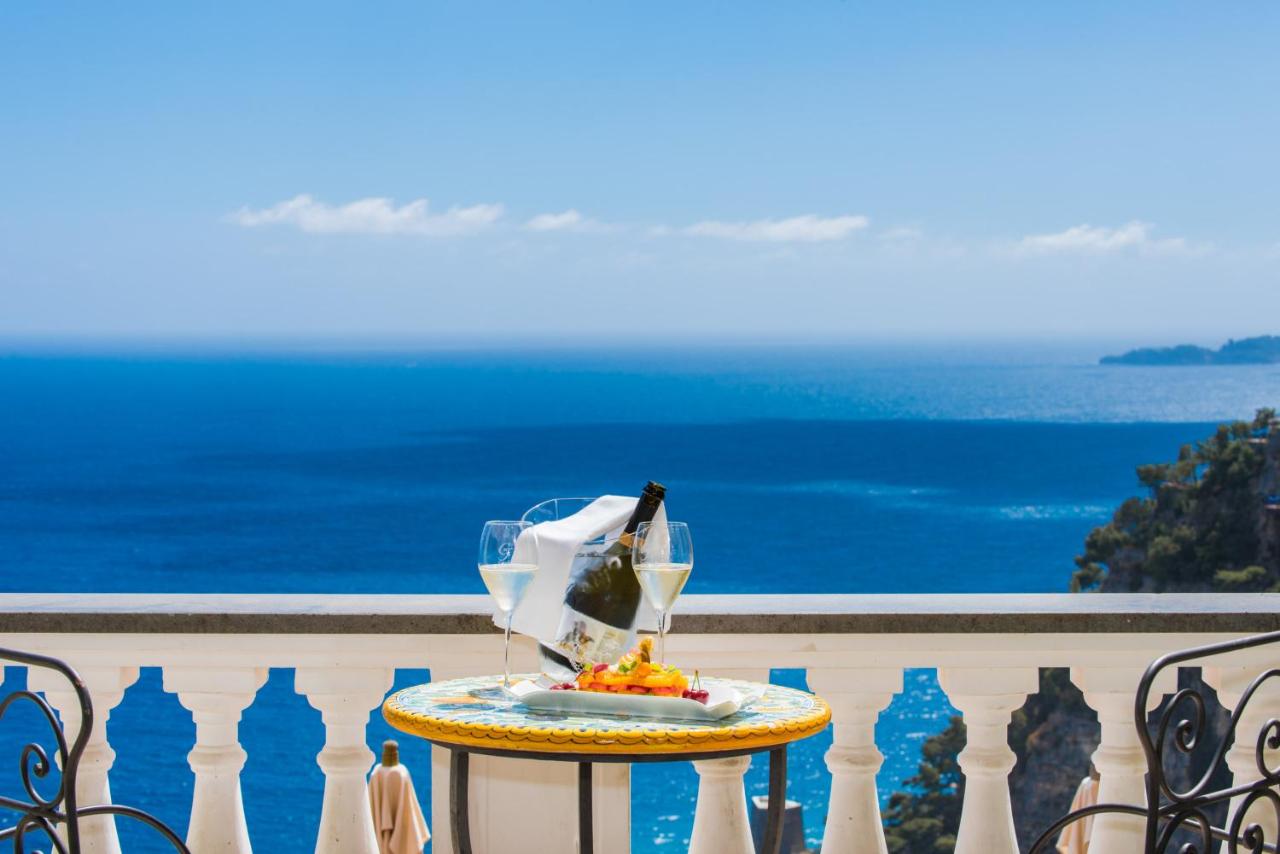 Villa Gabrisa is a 4-star and former private villa that overlooks the stunning Positano coastline. With just 12 guest rooms, the establishment offers intimate and attentive service. Each room is air conditioned and comes with Sky TV, while Wi-Fi is available in common areas. Breakfast is included in the room rate and can be enjoyed on the terrace.
The villa also features a restaurant and a wine bar. The restaurant offers a variety of delicious local recipes and can accommodate special dietary requirements. The wine bar is the perfect spot to enjoy an aperitif with a view.
The villa is conveniently located just a 15-minute walk or a bus ride from the beach and shopping area. A local bus stops just beside the villa and can be used to journey back up to the villa. Although the steps may seem daunting, the view makes it all worthwhile.
5. Hotel Royal Prisco
9.0 Average Rating
Get the Lowest Rates Here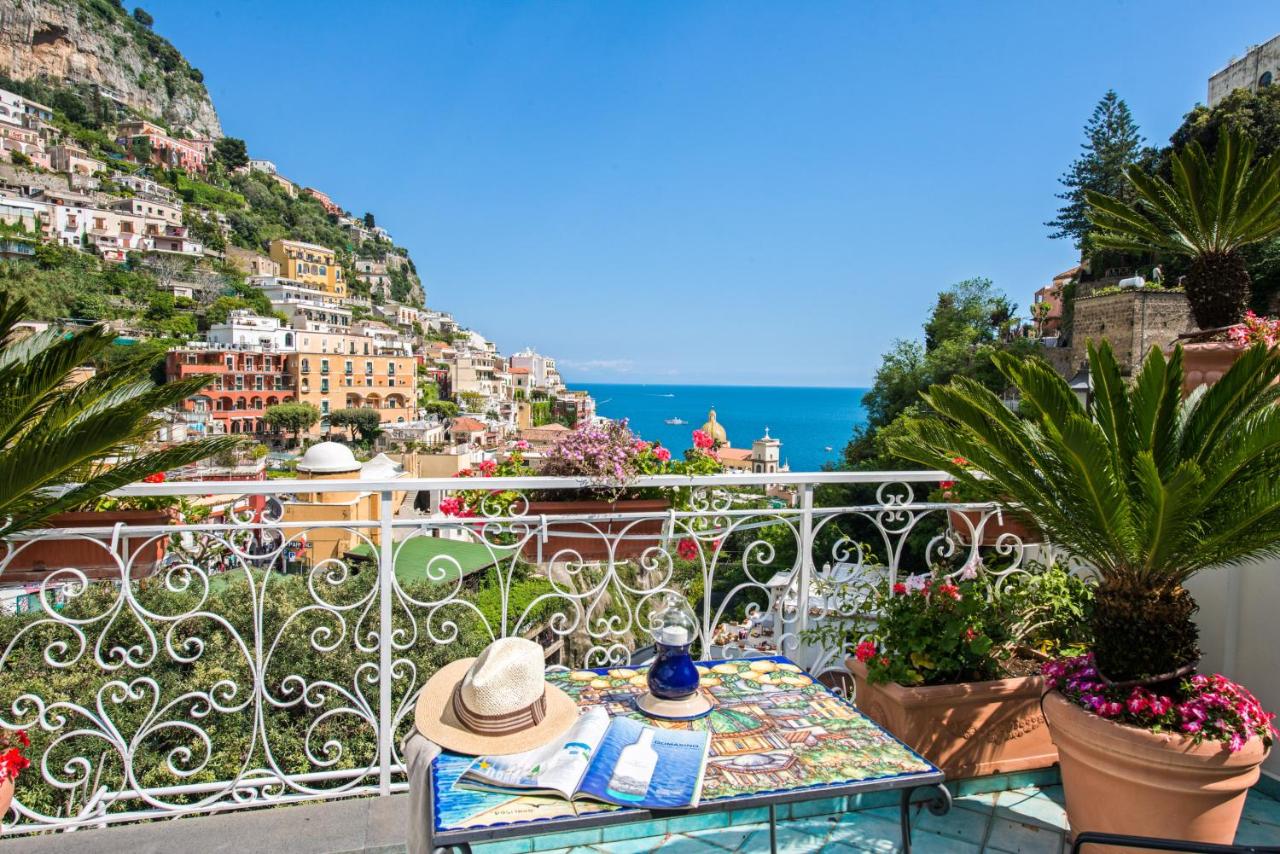 Royal Hotel Prisco is an ideal choice for a stay in Positano. Located just an easy 5-minute walk from the sea, the family-run boutique hotel offers comfortable accommodations and friendly service. Guests can choose from standard or deluxe rooms or junior suites, most with panoramic balconies overlooking the sea.
The hotel's on-site restaurant serves fresh local specialties with spectacular sea views. A complimentary and generous continental breakfast is also included.
At Royal Hotel Prisco, guests can rent scooters, boats, and cars for an additional fee. Tours to nearby sites and car rentals with a personal driver for day trips can be arranged.
With its convenient location close to the city center, Royal Hotel Prisco is a great place to stay in Positano.
6. Hotel Eden Roc Suites
9.4 Average Rating
Get the Lowest Rates Here
Hotel Eden Roc Suites is situated in a breathtaking location in Positano. It offers a pool, spa, and rooms with a sea-view terrace. The hotel also features a restaurant, a gym, and a sun terrace.
The air-conditioned rooms have a satellite flat-screen TV, a seating area with a sofa, and a minibar. The private bathroom has soft bathrobes and slippers.
Breakfast is served in the form of a buffet every day. The restaurant serves fine local cuisine and homemade desserts. The stylish American bar is perfect for an aperitif or after-dinner cocktail.
For relaxation, guests can use the Turkish bath, hot tub, and sauna.
7. Hotel Savoia
9.1 Average Rating
Get the Lowest Rates Here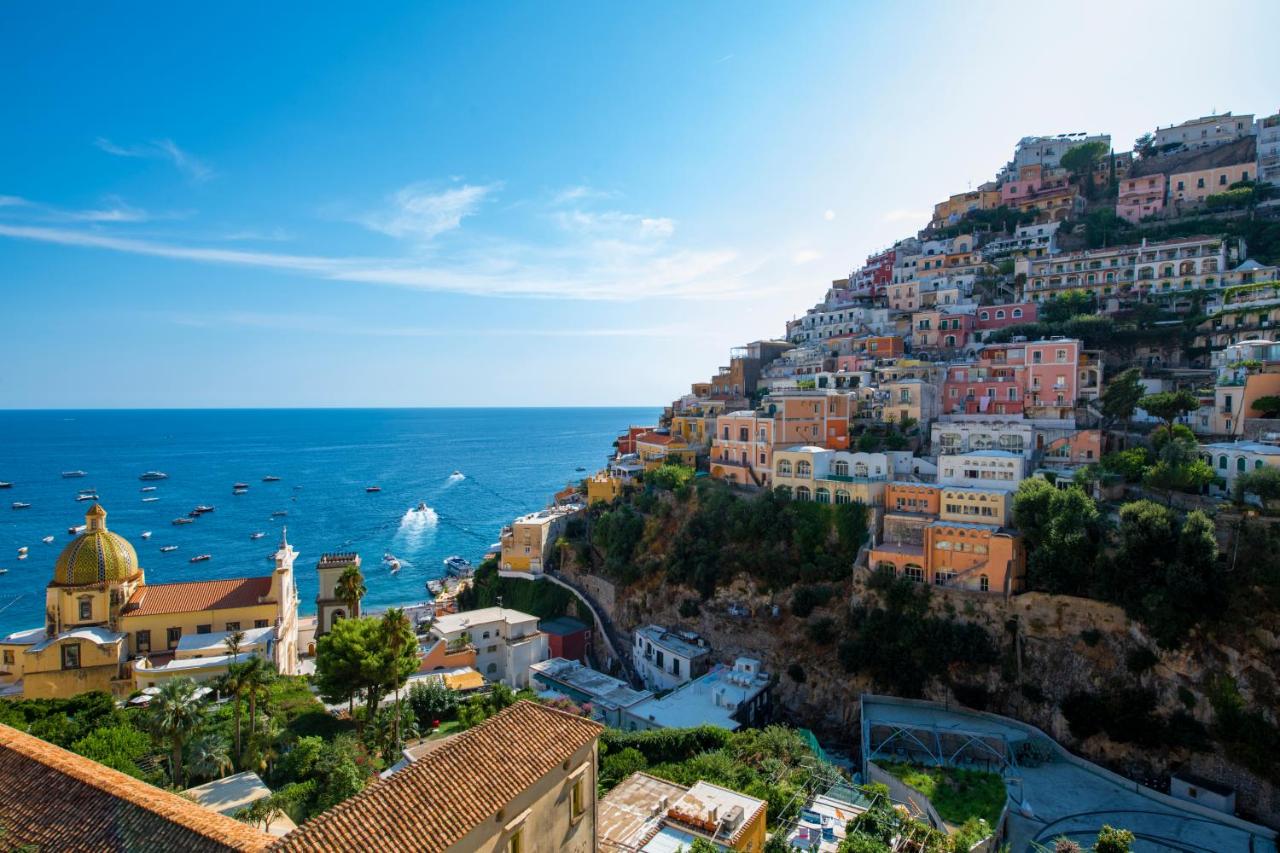 Hotel Savoia has been in the family for three generations. It is in a fantastic location in Positano, adjacent to the well-known Mulini Square and 200 meters from the beach.
The boutique hotel offers modern amenities such as Wi-Fi access while preserving its original design, with stunning vaulted ceilings and tiled floors. Each room is equipped with Satellite TV, air conditioning, and a French balcony or terrace.
Guests can take a short walk along the seafront promenade to the beach in just five minutes. Alternatively, they can enquire about booking trips along the Amalfi Coast at the reception desk.
8. Villa Treville
9.5 Average Rating
Get the Lowest Rates Here
Villa Treville is a luxurious property set on a cliff in the heart of the Amalfi Coast. It overlooks the Tyrrhenian Sea and features a free private beach, gym access, and free Wi-Fi.
Each room is uniquely decorated and has a balcony, seating area, free minibar, flat-screen TV, and air conditioning. Some rooms even boast a small private pool and terrace. Bar and club lounge access are free with each room.
The restaurant offers a variety of meat, vegetarian, and seafood dishes and a full American breakfast with a wide choice of sweet and savory products.
Treville is made up of 4 independent buildings situated in a 2-hectare estate. Relax in the gardens or enjoy a cocktail and snack in the Club Lounge bar with a terrace.
The boutique hotel is a 15-minute walk from the center of Positano and 17 km from Sorrento. You can access the beach directly via an elevator cut into the cliff or marked walking trails.
9. Hotel Punta Regina
9.1 Average Rating
Get the Lowest Rates Here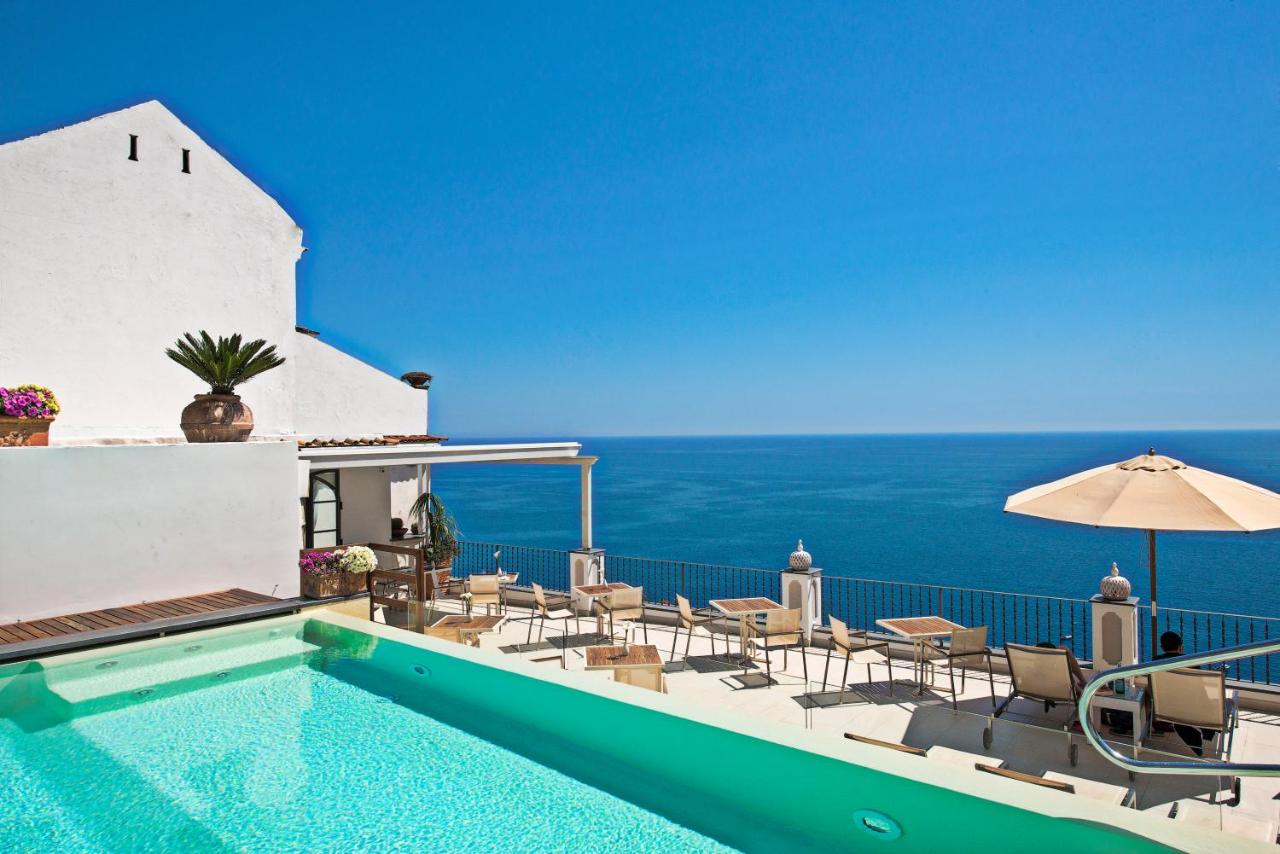 Welcome to Hotel Punta Regina! Their friendly staff team is there to make your stay as pleasant as possible. Enjoy stunning views of the Mediterranean Sea from our terrace while you enjoy a delicious buffet breakfast.
Each room at their hotel is spacious and includes air conditioning, a flat-screen TV with satellite channels, and a private balcony with some rooms offering views of the sea. Start your day with our daily buffet breakfast featuring freshly baked bread and cakes, cold cuts, and cheese. During the day, you can enjoy drinks and light snacks from our bar.
To get the most out of your visit to the Amalfi Coast, ask at reception about the range of organized tours and excursions.
10. Villa Fiorentino
9.7 Average Rating
Get the Lowest Rates Here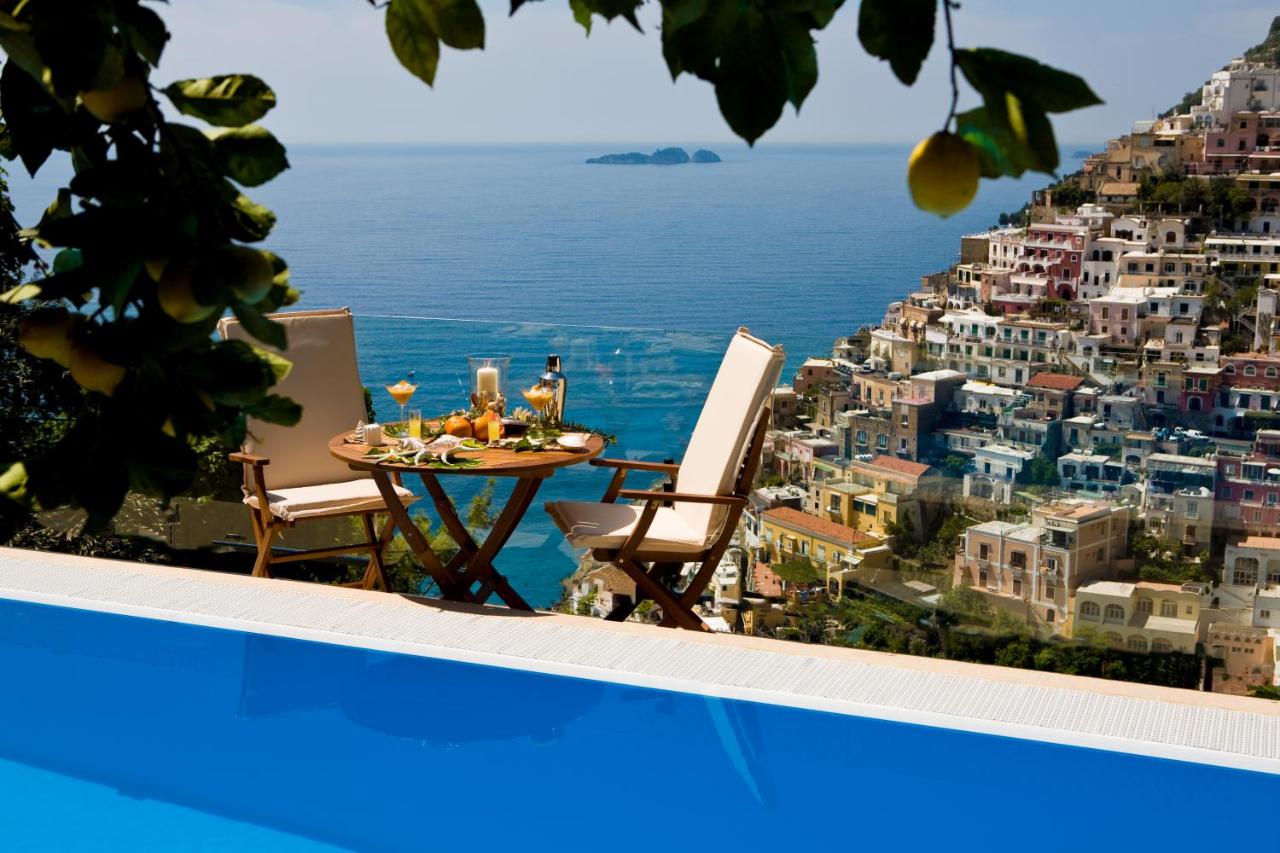 Villa Fiorentino offers stunning views of the Tyrrhenian Sea and is 600 m from the beach in Positano. It features 2 heated infinity pools, one with hydromassage functions, and free WiFi.
Accommodation is available in rooms, suites, and apartments, all elegantly decorated with a sea-view balcony and iPod docking station. The suites and apartments include a fully fitted kitchen and a living area, while the suite has a swimming pool and hot tub.
A continental breakfast is served daily in your accommodation, and a welcome drink is offered upon arrival. There are many restaurants in Positano serving Campania cuisine and Neapolitan pizza.