The best boutique hotels in Sedona place you in some of the most idyllic locations in Arizona.
Sedona, Arizona is a unique and captivating travel destination that has attracted visitors for decades. Renowned for its stunning natural beauty, red rock formations, and spiritual energy, Sedona is a place where visitors can connect with nature, indulge in outdoor activities, and rejuvenate their minds, body, and soul. With its breathtaking landscapes and awe-inspiring vistas, Sedona is a must-visit destination that will leave a lasting impression on all who experience its magic.
We hand-picked top-rated boutique hotels in Sedona to consider for your next getaway!
The 10 Best Sedona Boutique Hotels – Best Places to Stay
1. Sky Ranch Lodge
8.5 Average Rating
Get the Lowest Rates Here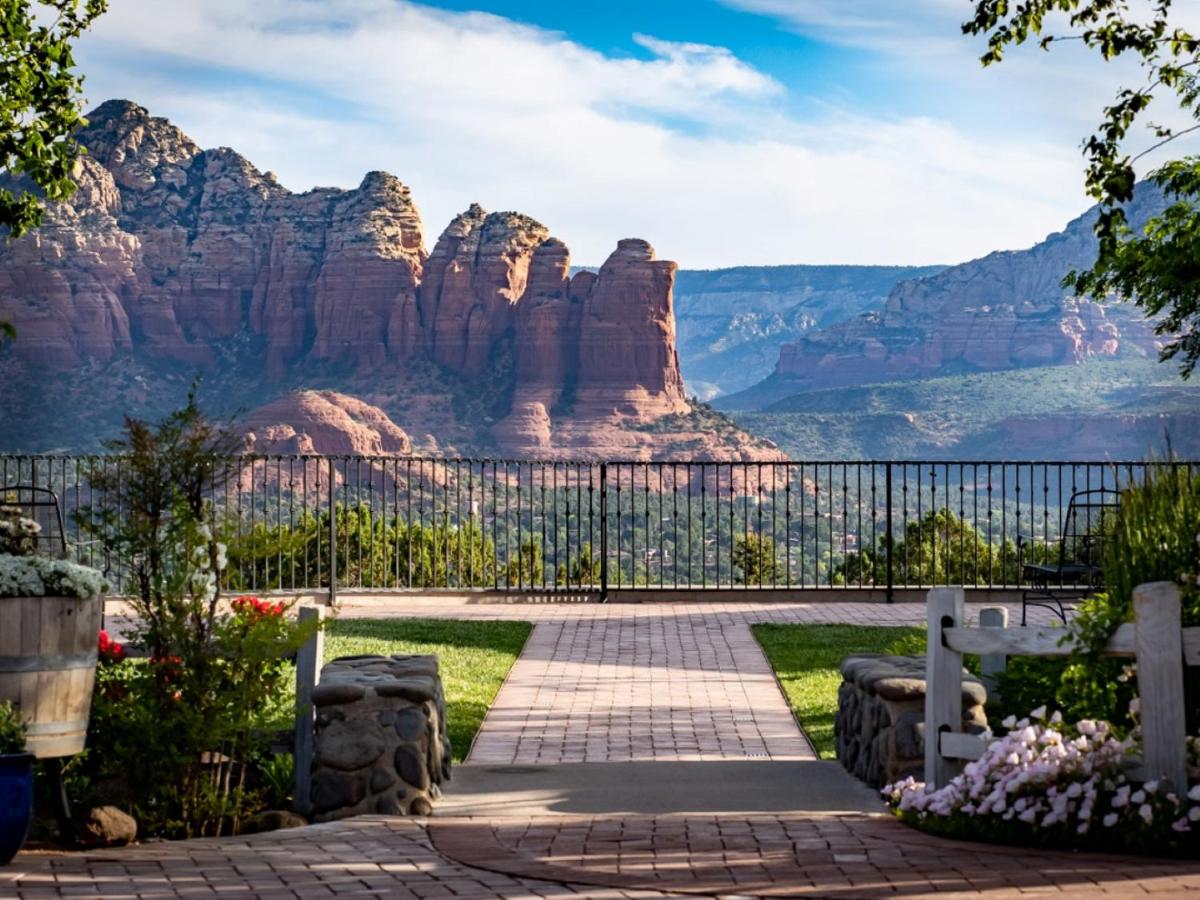 Searching for the best boutique hotels in Sedona, Arizona? Look no further than Sky Ranch Lodge. Located just 44 km from the Coconino County Fairgrounds, this hotel features concierge services, non-smoking rooms, an outdoor pool, free WiFi, a garden, a bar, and more. Plus, there's a spa and wellness center with a hot tub for indulging and extra relaxation. Plus, there's a free shuttle service at your disposal.
Suppose you're looking to explore nearby attractions such as the Chapel of the Holy Cross (10 km away), Cliff Castle Casino (42 km away), and the Montezuma Castle National Monument (45 km away). In that case, Sky Ranch Lodge is perfect for you! And when you're ready to fly home again, Flagstaff Pulliam Airport is only 46 km away.
2. Orchards Inn
8.4 Average Rating
Get the Lowest Rates Here
Sedona luxury hotels are easily recognizable since most come with mesmerizing views of the breathtaking Red Rocks. One such hotel is the Orchards Inn, just five minutes from Indian Ruins.
Guests can enjoy the featured kiva-inspired fireplaces in each room, as well as an array of amenities, including a flat-screen TV, a private balcony or patio, a microwave and small fridge for snacks and drinks, coffee and tea facilities, and a sun terrace to gaze out on Snoopy Rock, Cathedral Rock, Elephant Rock, and Courthouse Butte.
The hotel also provides a concierge service to arrange tours around the area and a laundry service for guest convenience.
The Orchards Inn also boasts proximity to some notable attractions – Grand Canyon is two hours away, and Jerome is only 45 minutes away. Plus, guests can access Tlaquepaque Arts Village, only three minutes away via trolley. All of these luxury offerings make this Sedona hotel truly unforgettable.
3. Southwest Inn at Sedona
8.2 Average Rating
Get the Lowest Rates Here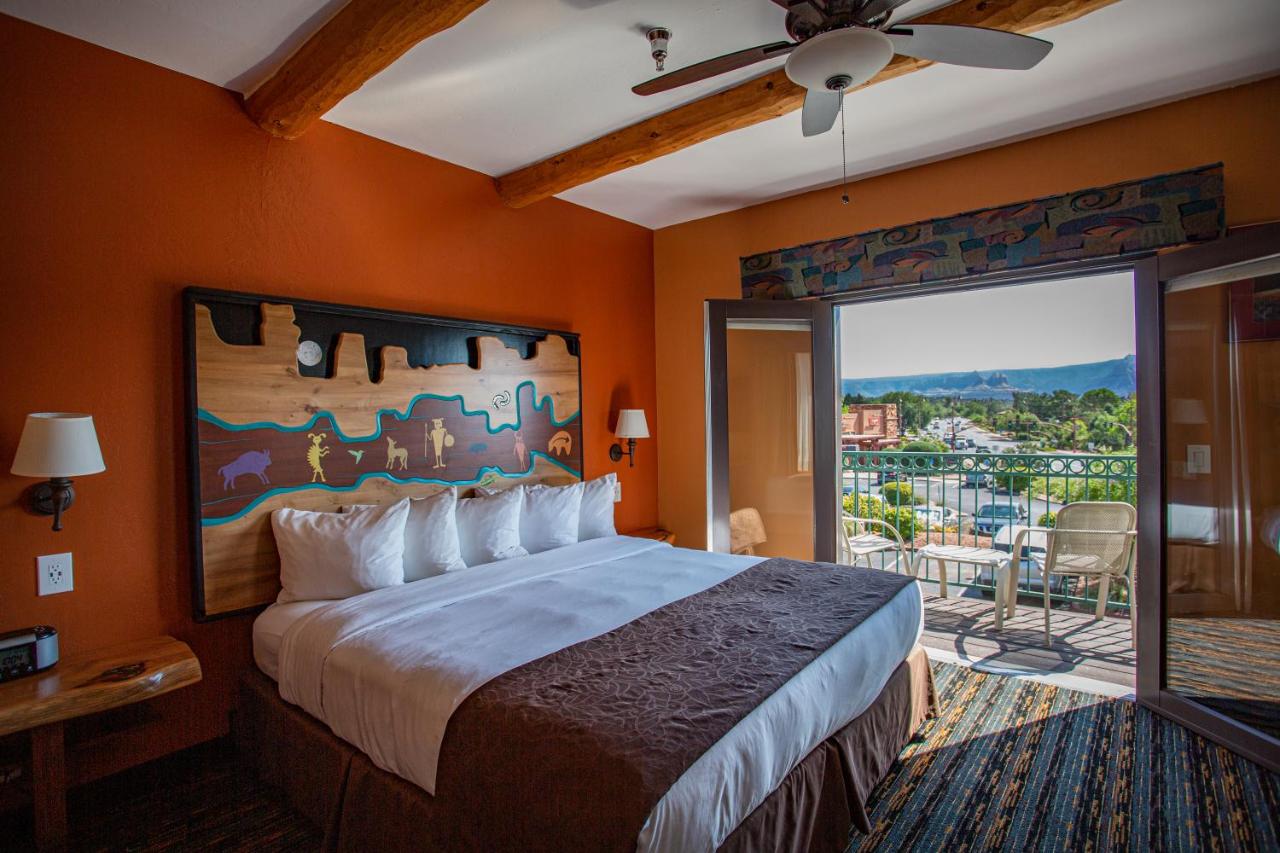 If you're looking for the best places to stay in Sedona, Arizona, the Southwest Inn at Sedona offers an excellent option. It's just 11.3 km from Cathedral Rock and 27.4 km from the Montezuma Castle National Monument. Moreover, it is also 12.9 km away from Oak Creek Canyon for fun outdoor activities such as hiking, horseback riding, jeep tours, and vortex tours.
Inside the hotel, guests can look forward to comfortable rooms with a gas fireplace and a flat-screen cable TV with HBO. They come equipped with modern amenities such as a refrigerator and coffee maker. Additionally, free Wi-Fi is available throughout the hotel for guests' easy connectivity needs. Its outdoor pool onsite is not forgotten, perfect for cooling off or soaking up some sun during your stay here.
4. Adobe Grand Villas
9.7 Average Rating
Get the Lowest Rates Here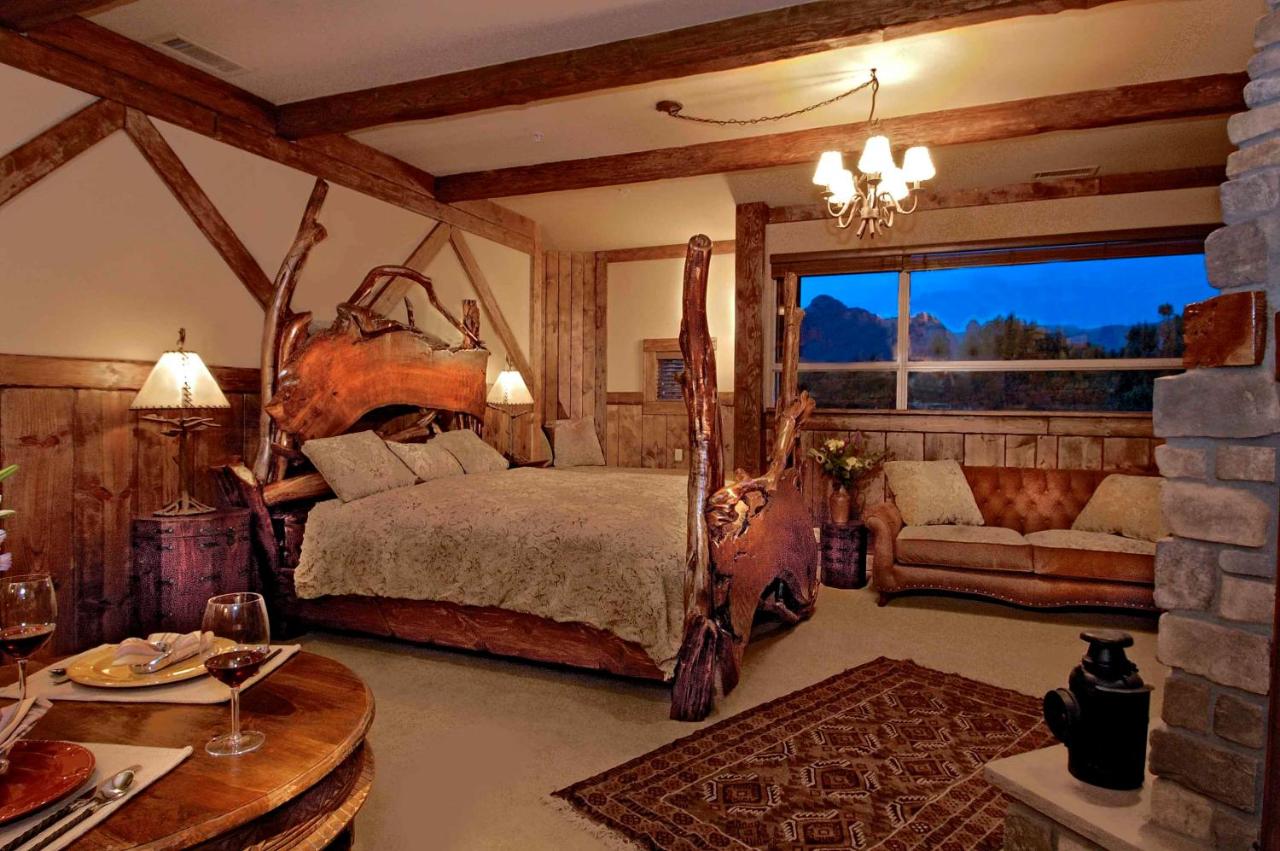 Adobe Grand Villas is one of the best hotels in Sedona, Arizona. Every room includes a private patio or balcony, kitchenette, free WiFi, en suite bathroom, and free in-room snacks. Upon arrival, guests can enjoy freshly baked bread brought to each room.
Adobe Grand Villas offers an array of amenities, with a seasonal pool for guests to enjoy year-round. There is also a 3-course breakfast served at their restaurant daily and an additional private dinner arranged by the in-house chef who bakes fresh bread! Couples looking to relax can visit the spa facility, while additional meeting spaces are also onsite.
For those wanting to explore the area, two attractions are nearby. Slide Rock State Park is 20 minutes away, while Thunder Mountain is just 10 minutes walking distance from Adobe Grand Villas. The nearest airport, Flagstaff Pulliam Airport, is 33 km from the property, making it easy for visitors to get around and explore Sedona!
5. The Wilde Resort and Spa
8.8 Average Rating
Get the Lowest Rates Here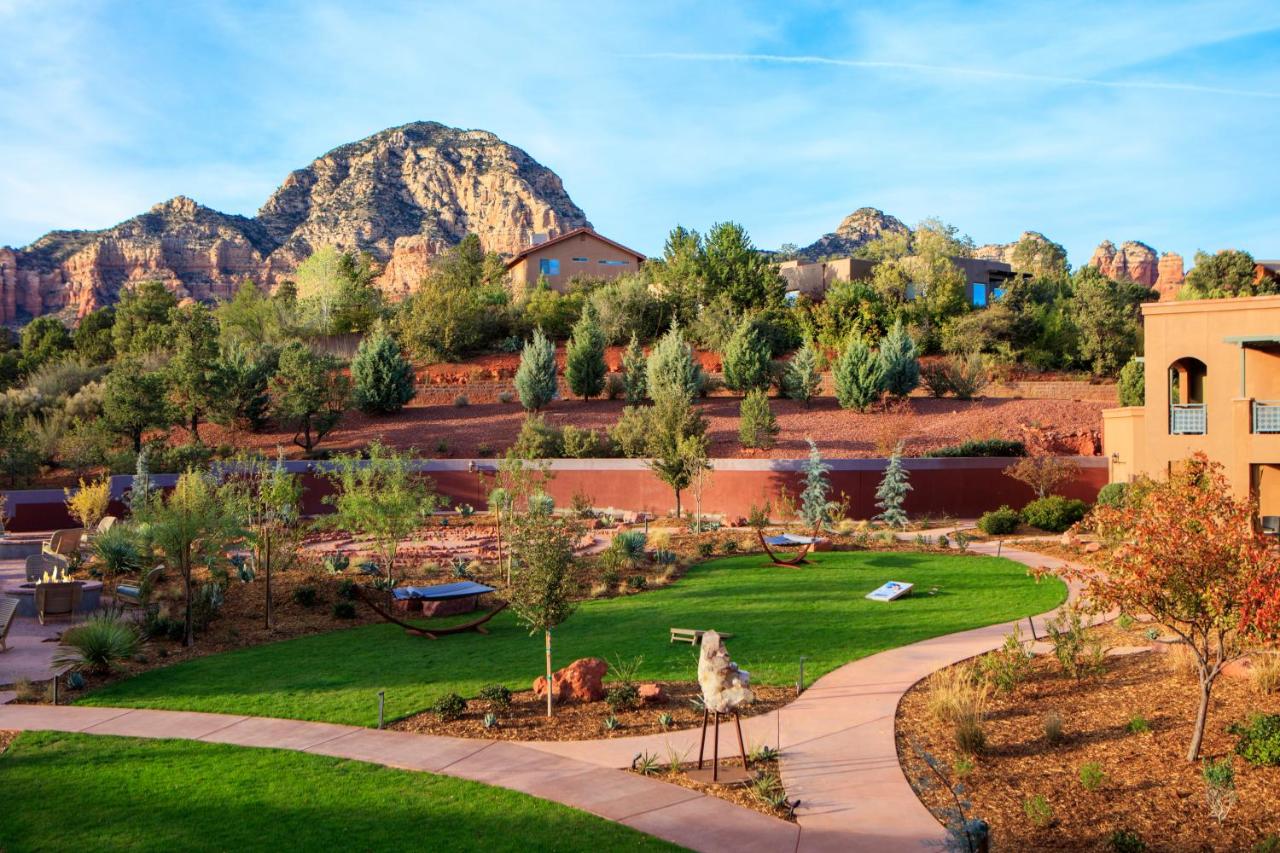 Located just 5 km from downtown Sedona, Arizona, the Wilde Resort and Spa is an ideal boutique hotel for travelers exploring this region. This luxurious low-rise property features a full-service spa, outdoor pool, free WiFi, and cable TV in all rooms, a restaurant called Rascal Restaurant, which serves American cuisine, a coffee maker, and bathrobes.
Guests can soak in the hot tub or sit by the outdoor fireplace for further relaxation. Its prime location makes it easy to get to places like Tonto National Forest (144 km from the hotel) or Flagstaff Pulliam Airport (33km away).
6. Lantern Light Inn – Romantic Getaway
8.7 Average Rating
Get the Lowest Rates Here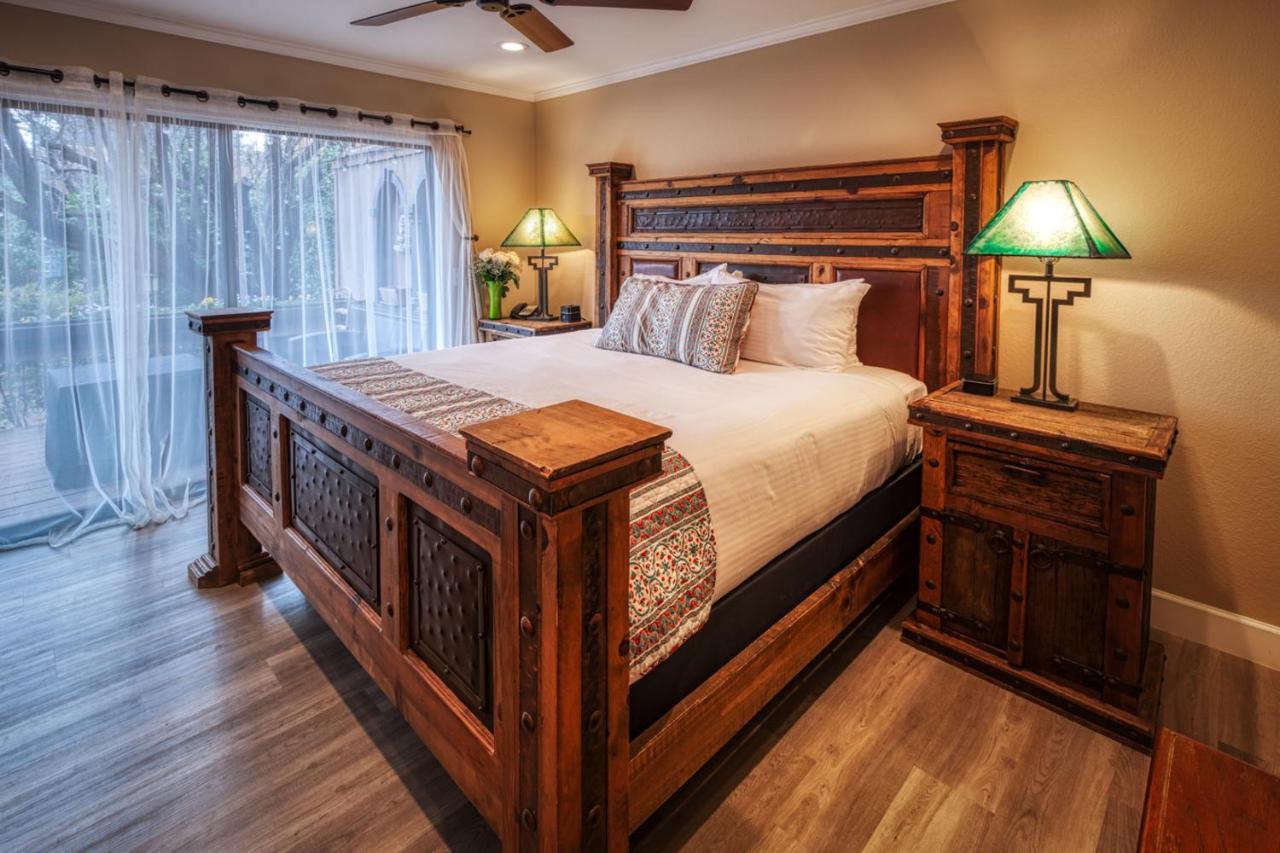 For those looking for the best boutique hotel in Sedona, the Lantern Light Inn is an ideal choice. Located in West Sedona, this cozy and charming inn is equipped with modern amenities and the comforts of home. Every room has air-conditioning, a private bathroom, a Keurig® coffee maker, a refrigerator, a microwave, and a flat-screen TV. Some rooms even have access to a patio! Guests can also take advantage of the outdoor swings located in the garden.
The Lantern Light Inn has many activities that guests can enjoy. Popular activities nearby include hiking, cycling, horseback riding, Jeep tours, and balloon rides. Those who are guests at this inn will be delighted to know that Flagstaff Pulliam Airport is just 33 km away from the property! Although breakfast is not available onsite, there are plenty of cafes and restaurants in West Sedona to try.
7. Sedona Village Lodge
8.7 Average Rating
Get the Lowest Rates Here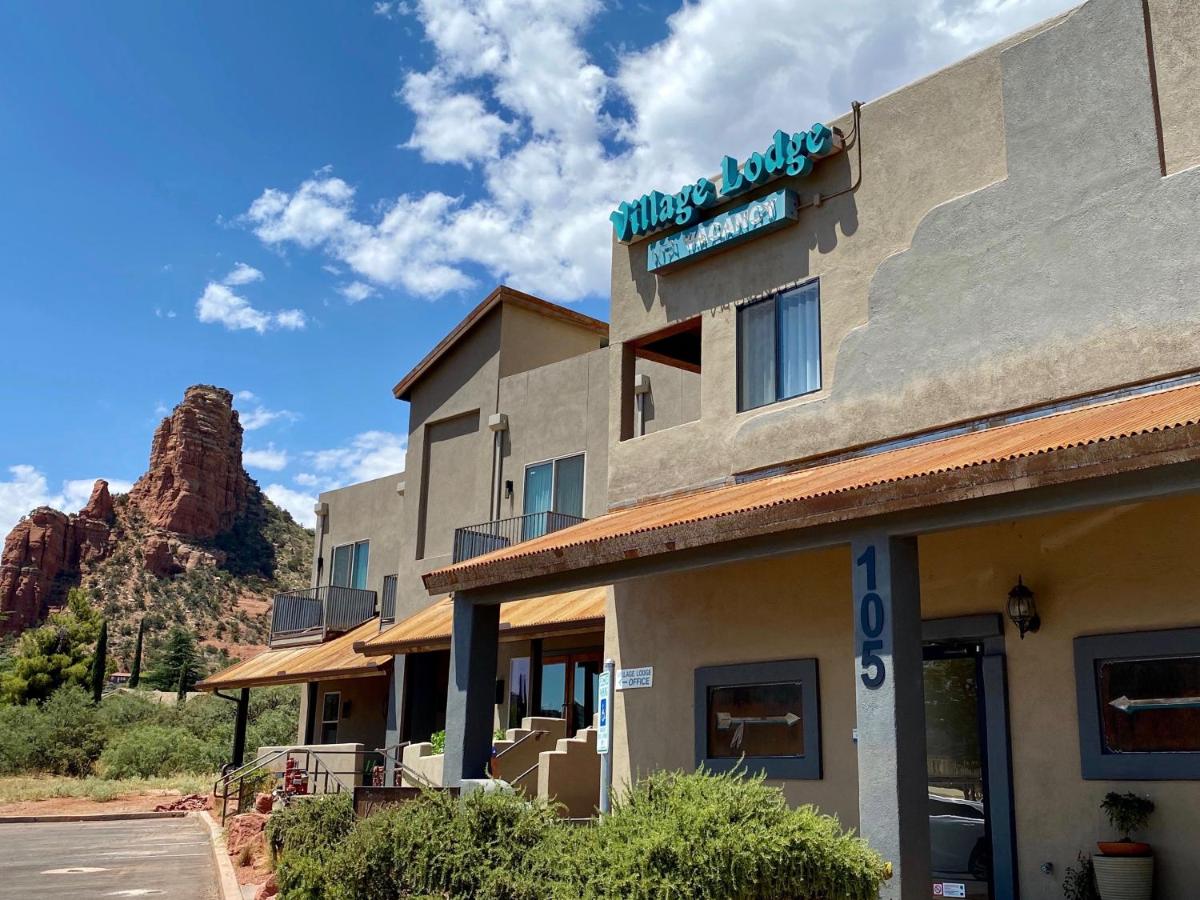 Sedona Village Lodge is one of the many luxurious hotels in Sedona. This pet-friendly accommodation features suites that include a flat-screen TV with cable channels and second-floor units that have an additional seating area. Other amenities include complimentary toiletries, a hair dryer, and free WiFi.
Guests at the hotel can take advantage of the various recreational activities provided onsite and in the local area. Popular activities include hiking, golfing, and cycling. Those traveling to the lodge from further away can easily access it, as Phoenix Sky Harbor International Airport is 182 km away.
8. L'Auberge De Sedona
8.4 Average Rating
Get the Lowest Rates Here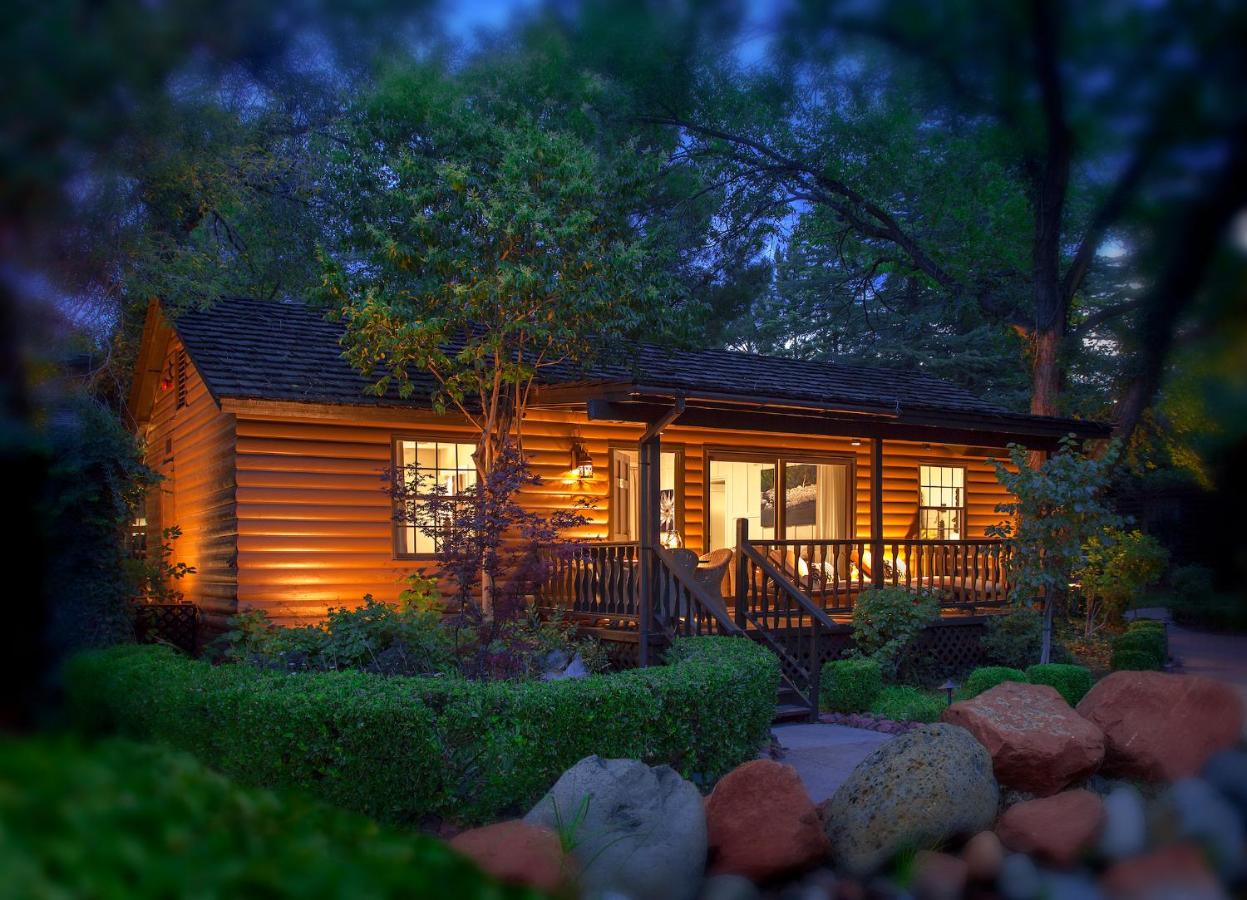 L'Auberge De Sedona is one of the best places to stay in Sedona. Located 38 km from Flagstaff and in a beautiful landscape, this accommodation offers incredible mountain views from its outdoor terrace and sun deck. During the season, you can enjoy their restaurant and bar-prepared meals.
The cozy suites of L'Auberge De Sedona include amenities like a flat-screen TV, iPod docking station, private bathroom with bath or shower, bath robes, and slippers. Certain rooms also feature breathtaking views of the river or garden. In addition, guests can take advantage of a free shuttle service to uptown Sedona offered by the property.
9. Sedona Real Inn & Suites
8.8 Average Rating
Get the Lowest Rates Here
The Sedona Real Inn & Suites is one of the best hotels in Sedona, offering a variety of amenities and services. This 3-star hotel provides guests free WiFi, barbecue facilities, and a fitness center. It also offers family rooms, a hot tub, and an outdoor pool for added comfort. Guests who drive can benefit from free private parking.
Regarding food, Sedona Real Inn & Suites serves a buffet or American breakfast. Additionally, this property is located near some of the top attractions in the area. These include Coconino County Fairgrounds (45 km), Chapel of the Holy Cross (11 km), Cliff Castle Casino (43 km), and Montezuma Castle National Monument (47 km). The closest airport to this hotel is Flagstaff Pulliam Airport, which is 47 km away.
10. Sedona Springs Resort, a VRI resort
8.8 Average Rating
Get the Lowest Rates Here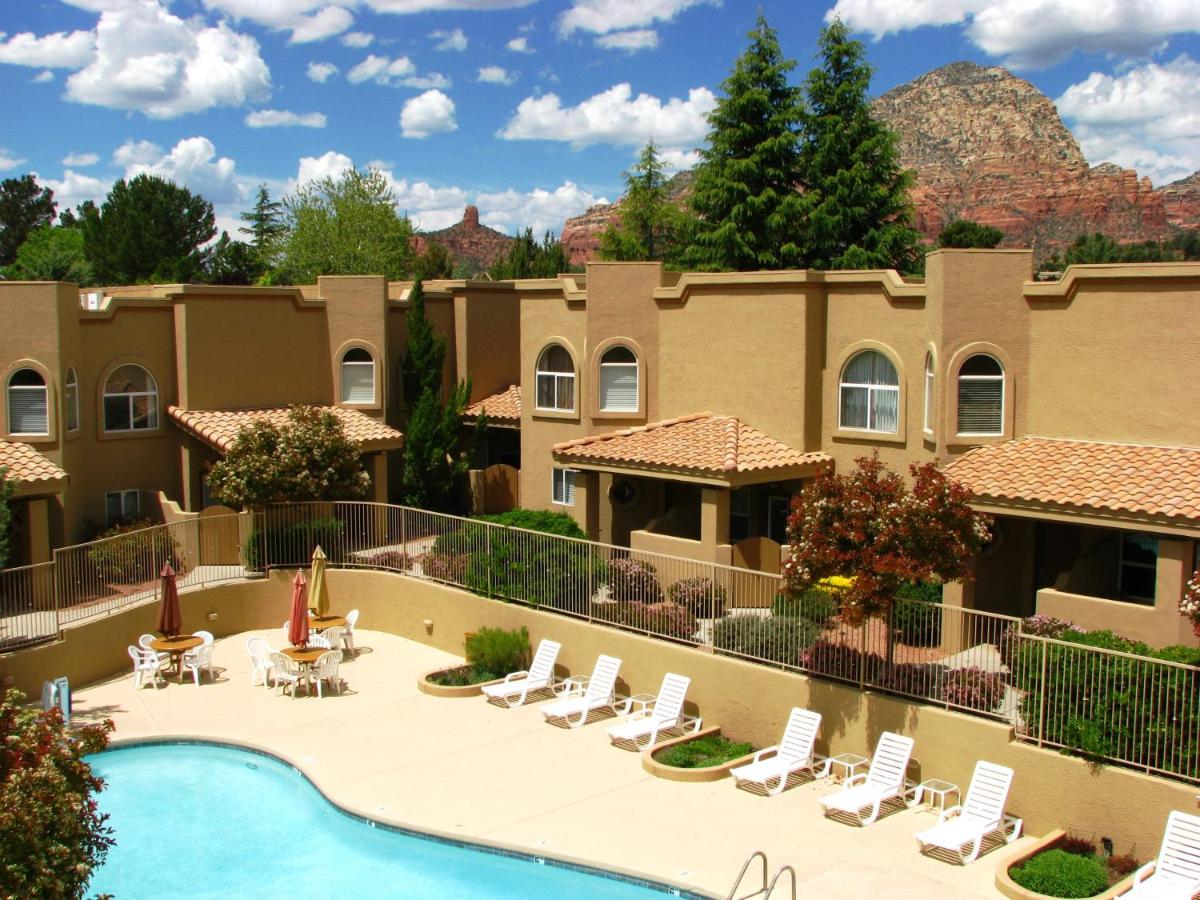 Located in the city of Sedona, this boutique hotel is one of the best hotels in Sedona. Surrounded by breathtaking scenery, Sedona Springs Resort provides guests a serene and peaceful atmosphere. Enjoy complimentary breakfast in bed each morning and rest easy on the cozy mattresses.
Relax in the outdoor heated pool or take a yoga class from the state-of-the-art fitness center. With luxury suites and spacious private balconies, you can take in breathtaking views of Bell Rock, Courthouse Butte, and other iconic Red Rocks formations.