When choosing to stay in one of the best boutique hotels in Soho, visitors are not only treated to some of the most sought-after locations in London but also a truly one-of-a-kind experience. Boutique hotels have become increasingly popular among travelers who desire a more personalized touch during their travels, as opposed to the more cookie-cutter experience often found at larger chain hotels.
These smaller, independently-owned hotels in London are known for their unique decor, which often reflects the personality and character of the surrounding neighborhood. In addition to the aesthetic appeal, guests can also expect superior services, amenities, and customer service. The staff at boutique hotels are often more attentive and willing to go the extra mile to ensure that each guest's stay is memorable. Whether you're a seasoned traveler or a first-time visitor to London, staying at a boutique hotel in Soho is sure to highlight your trip.
The Best Boutique Hotels in Soho London
1. The Soho Hotel, Firmdale Hotels
9.4 Average Rating on Booking.com
Get the Lowest Rates Here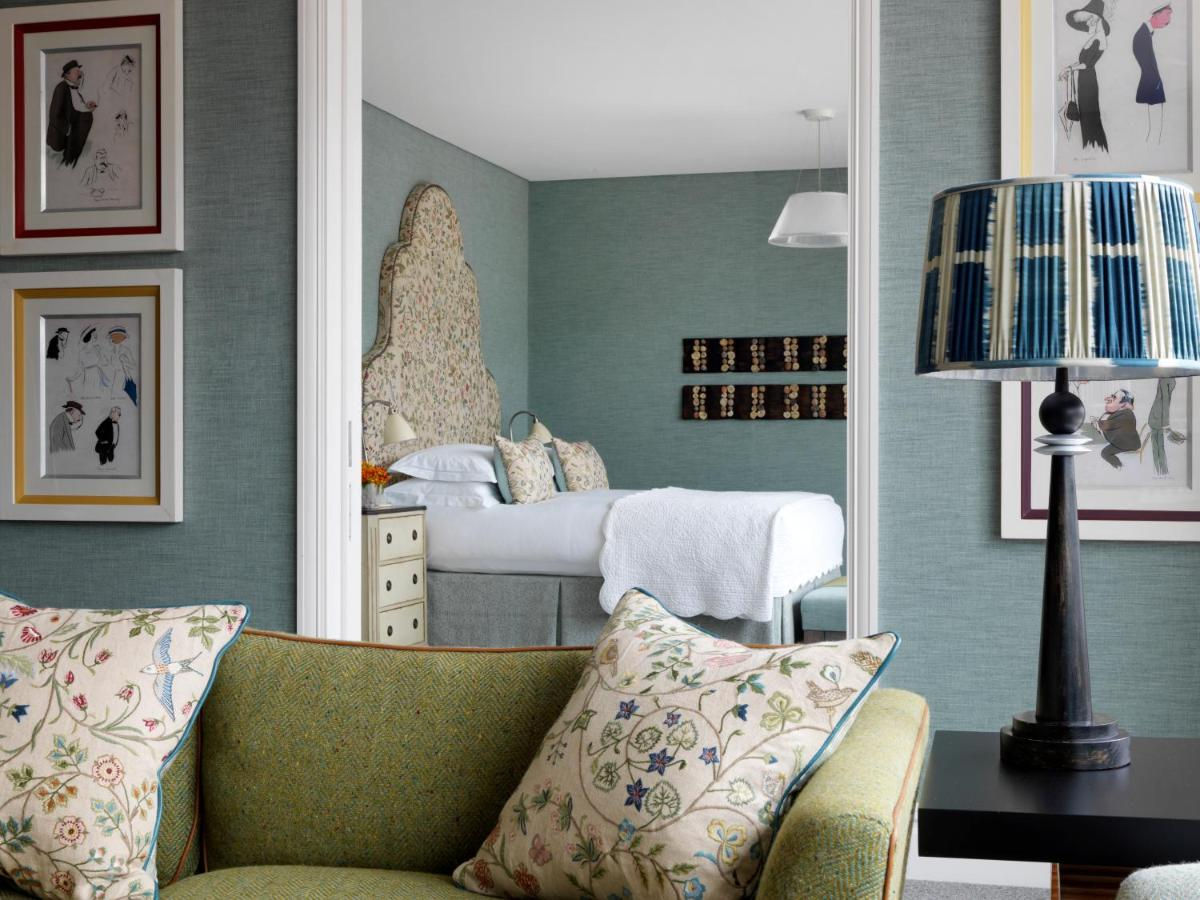 The Soho Hotel is a quiet, centrally located hotel in London's entertainment district. It offers 96 unique bedrooms, suites and apartments, fully equipped gym with an on-site personal trainer, beauty treatment room that offers full body massages, facials, and manicures. The hotel is surrounded by some of London's best restaurants, bars, cafes, theatres, and nightlife. The hotel is also a short distance walk from the historic area of Soho Square, which boasts a park and garden. The hotel's location offers proximity to Piccadilly Circus and Leicester Square and many tube stations, all within a 10-minute walk. It also features an on-site restaurant serving modern European cuisine, breakfast menu, afternoon tea, and an award-winning bar.
2. Hazlitt's
9.1 Average Rating on Booking.com
Get the Lowest Rates Here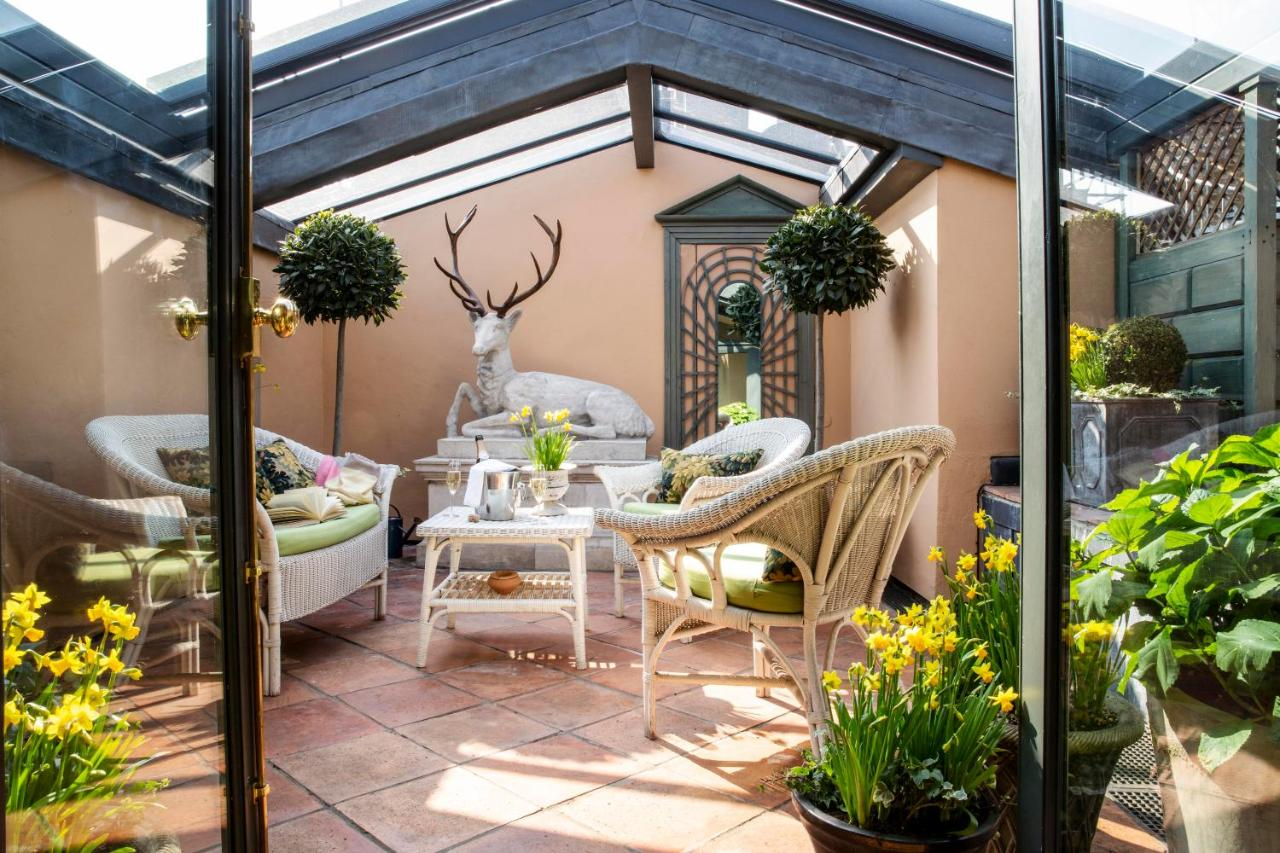 The 4-star Hazlitt's Boutique Hotel offers beautiful rooms with antique furniture and free Wi-Fi in the heart of London's Theatreland. The hotel features a 24-hour front desk and a library lounge. The unique bedrooms offer sumptuous decor and elegant panelled walls, with flat-screen TV, minibar, and work desk. Luxury bathrooms feature land&water toiletries. A delicious breakfast, including freshly baked croissants and coffee, is served in the rooms. An honesty bar is also available.
Built in 1718, Hazlitt's features priceless antiques and historical features throughout, such as chandeliers, Victorian baths and carved wooden beds. The hotel is located just off Soho Square, 300m from Tottenham Court Road Tube Station, a 2-minute walk from Oxford Street and a 10-minute walk from Oxford Circus.
3. Claridge's
9.6 Average Rating on Booking.com
Get the Lowest Rates Here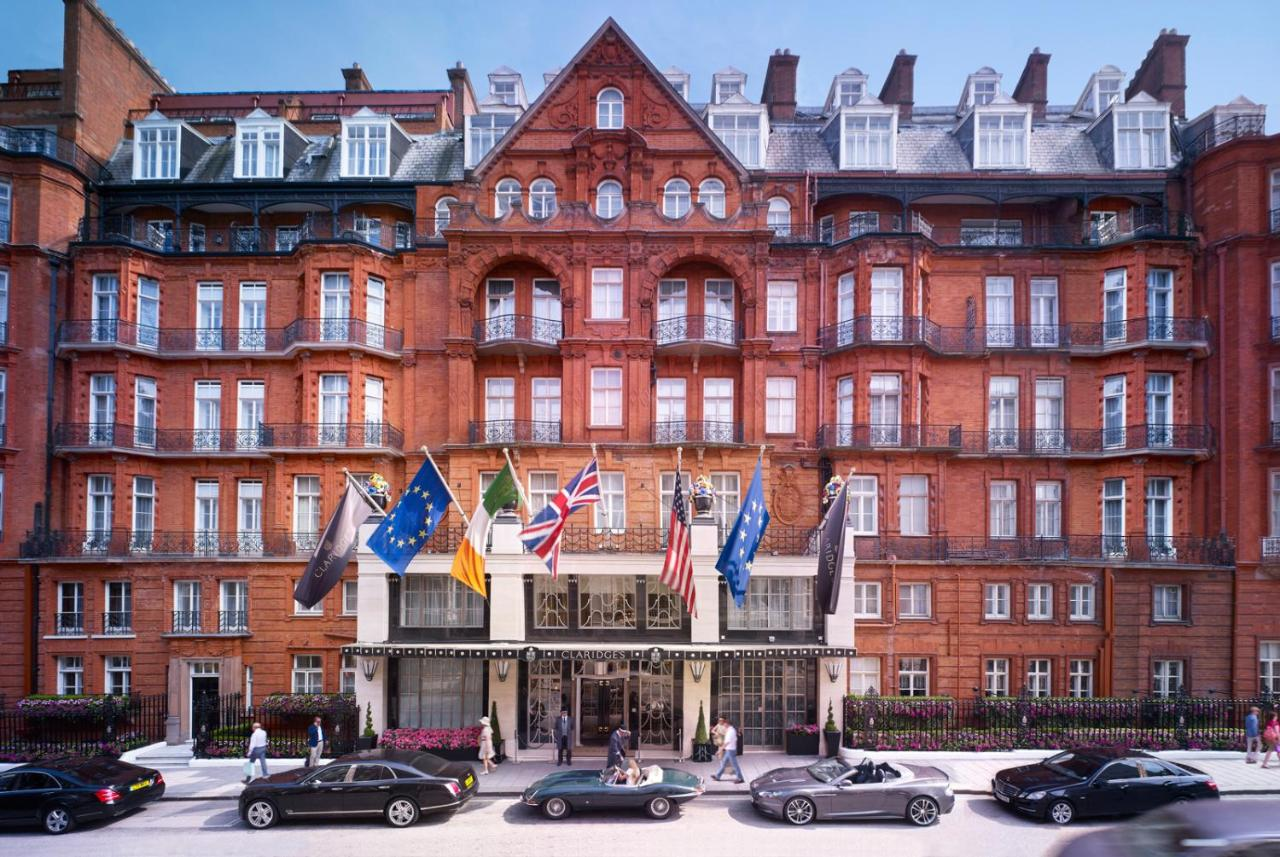 Claridge's Hotel, an elegant5-star luxury hotel located in Mayfair, provides spacious and sumptuously furnished rooms with marble bathrooms and courtyard views. Guests can enjoy free Wi-Fi access via infrared keyboard from their TV. The Reading Room serves contemporary meals, while the Fumoir offers unique spirits and 1930s-inspired cocktails. Claridge's is famous for its afternoon teas, which are served in the grand foyer with over 50 varieties to choose from. The hotel also features a 6th-floor gym and luxurious treatment rooms offering spa and beauty therapies. Hyde Park is a 10-minute walk away, and Oxford Street and Bond Street shops are just a 3-minute walk from the hotel.
4. The Ritz London
9.5 Average Rating on Booking.com
Get the Lowest Rates Here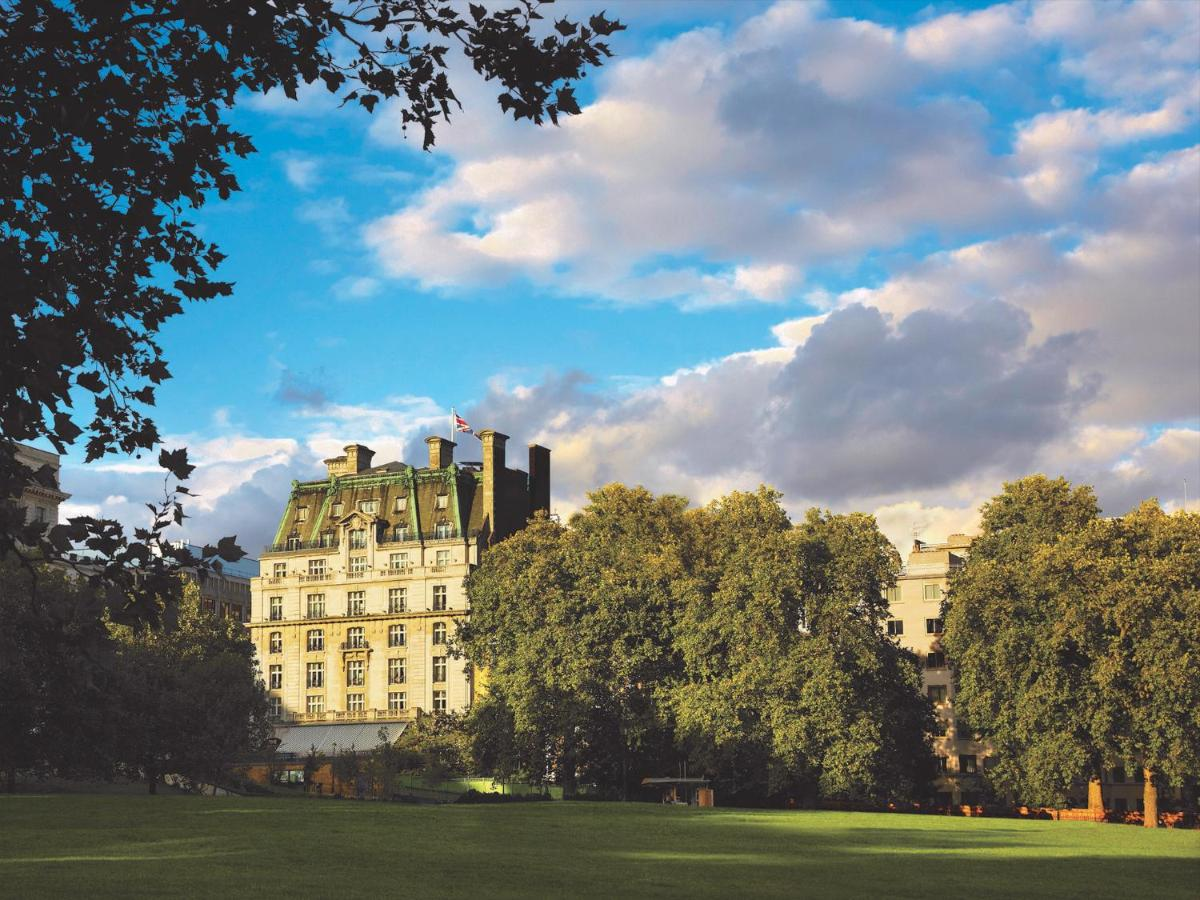 The Ritz London offers luxurious accommodation with a view of Green Park, exquisite British cuisine, and classic afternoon teas. The bedrooms are beautifully designed with a blend of period architecture and antique furnishings, complemented with modern amenities such as air-conditioning, elegant bathrooms and designer toiletries. Guests can also enjoy complimentary WiFi throughout the hotel. The Michelin-starred Ritz Restaurant serves up classically British cuisine with a modern twist, and the Rivoli Bar boasts Art Deco decor and gold leaf details.
5. Hotel Cafe Royal
9.3 Average Rating on Booking.com
Get the Lowest Rates Here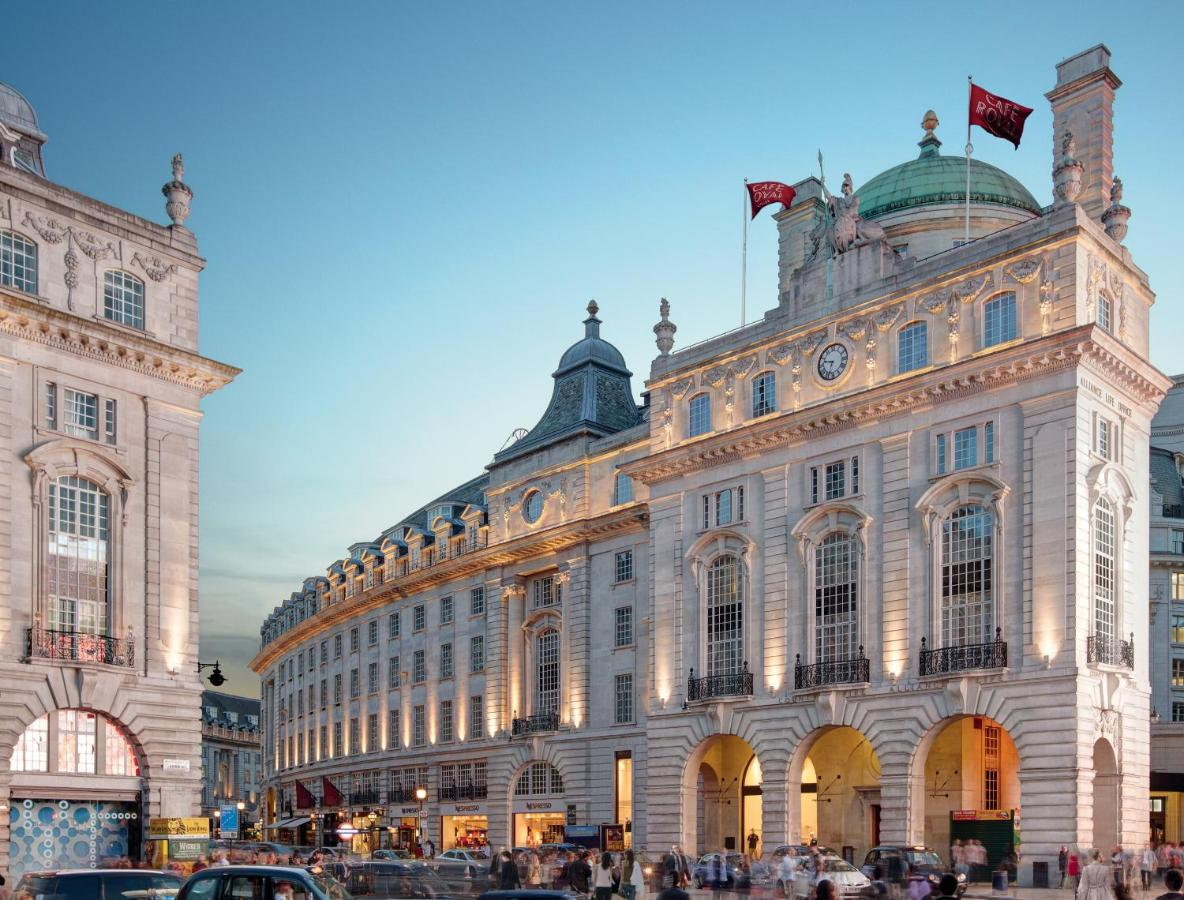 Hotel Café Royal is a luxurious 5-star hotel located in the heart of London on Regent Street in the Mayfair and Soho neighborhoods. The hotel is just 1.6 km away from the Theatreland, Buckingham Palace, Westminster, and the British Museum. The popular shopping areas of Bond Street, Oxford Street, and Savile Row are just a 6-minute walk away. The hotel features 159 guestrooms, including 54 suites, each designed with meticulous attention to detail and equipped with complimentary WiFi, Bang & Olufsen entertainment systems, media hubs, and luxury bathroom amenities.
Guests can unwind at the Akasha Holistic Wellbeing Centre, which features a state-of-the-art gym, lap pool, sauna, Hammam/steam room and spa treatments. The hotel also offers a variety of dining options such as Cakes and Bubbles, The Green Bar, Brasserie Saint-Germain, The Grill Room and Alex Dilling, for guests to enjoy.
6. The Stafford London
9.1 Average Rating on Booking.com
Get the Lowest Rates Here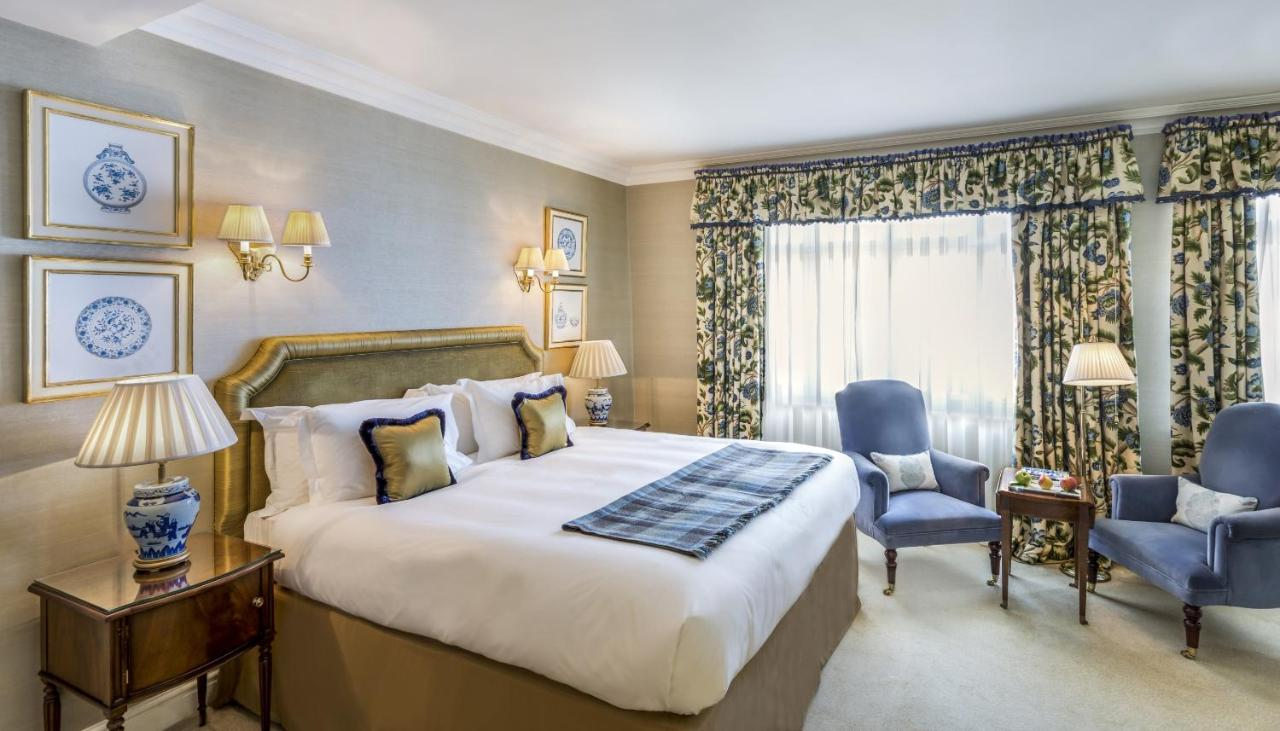 The Stafford London is a luxurious hotel located in the historic St James's neighborhood of London, just a stone's throw away from the city's famous landmarks and the bustling West End. Guests can indulge in elegant, individually designed rooms and suites, savor modern British cuisine at The Game Bird restaurant, and unwind with a cocktail at the renowned American Bar. The Main House offers a blend of Victorian charm and modern amenities, while the Carriage House transports guests to a countryside retreat in the heart of the city. The Mews Suites and Penthouse boast classic elegance and the privacy of a personal residence at one of London's most prestigious addresses.
The Game Bird serves delicious, modern British comfort food with a touch of sophistication, creating an inviting ambiance for dining and socializing. The American Bar boasts a unique collection of artifacts, trinkets, and celebrity photographs donated over the years. Guests can enjoy breakfast, lunch, or a specialty cocktail while immersing themselves in the history of one of London's most iconic five-star hotels. There is also a private cobbled courtyard for al fresco dining. Experience ultimate luxury at The Stafford London, in one of the most historic and quintessentially English settings of London.
7. The Londoner
9.1 Average Rating on Booking.com
Get the Lowest Rates Here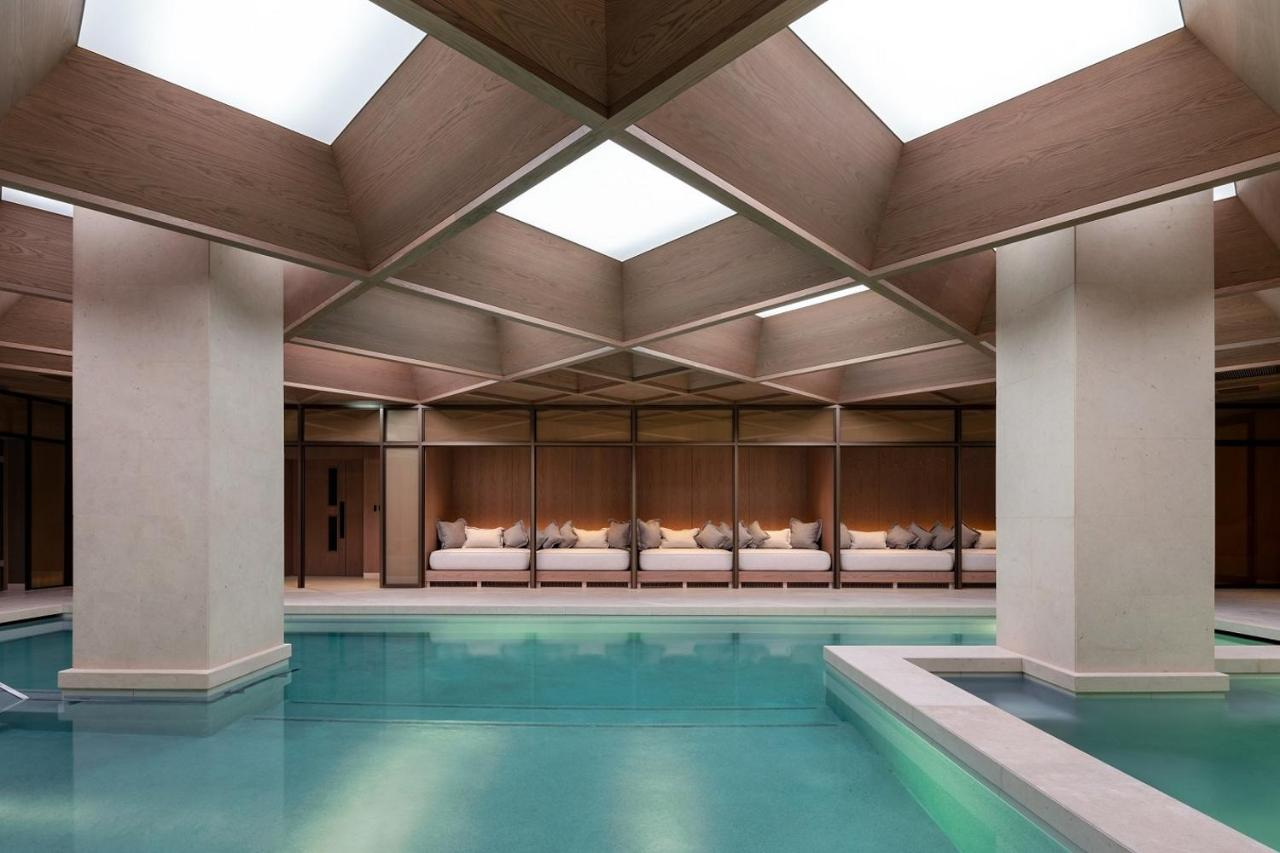 The Londoner is a boutique hotel featuring a stunning guest-only club, six concept restaurants, bars, a rooftop lounge, a spa with a pool, and a gym. The hotel offers 350 luxurious bedrooms and suites, including a tower penthouse suite with panoramic views. Each room has a table, a flat-screen TV, and a private bathroom. The hotel also has a variety of event spaces, including a state-of-the-art ballroom that can accommodate up to 850 guests, two private screening rooms, an elegant events room, and seven meeting spaces.
8. The Langham London
9.3 Average Rating on Booking.com
Get the Lowest Rates Here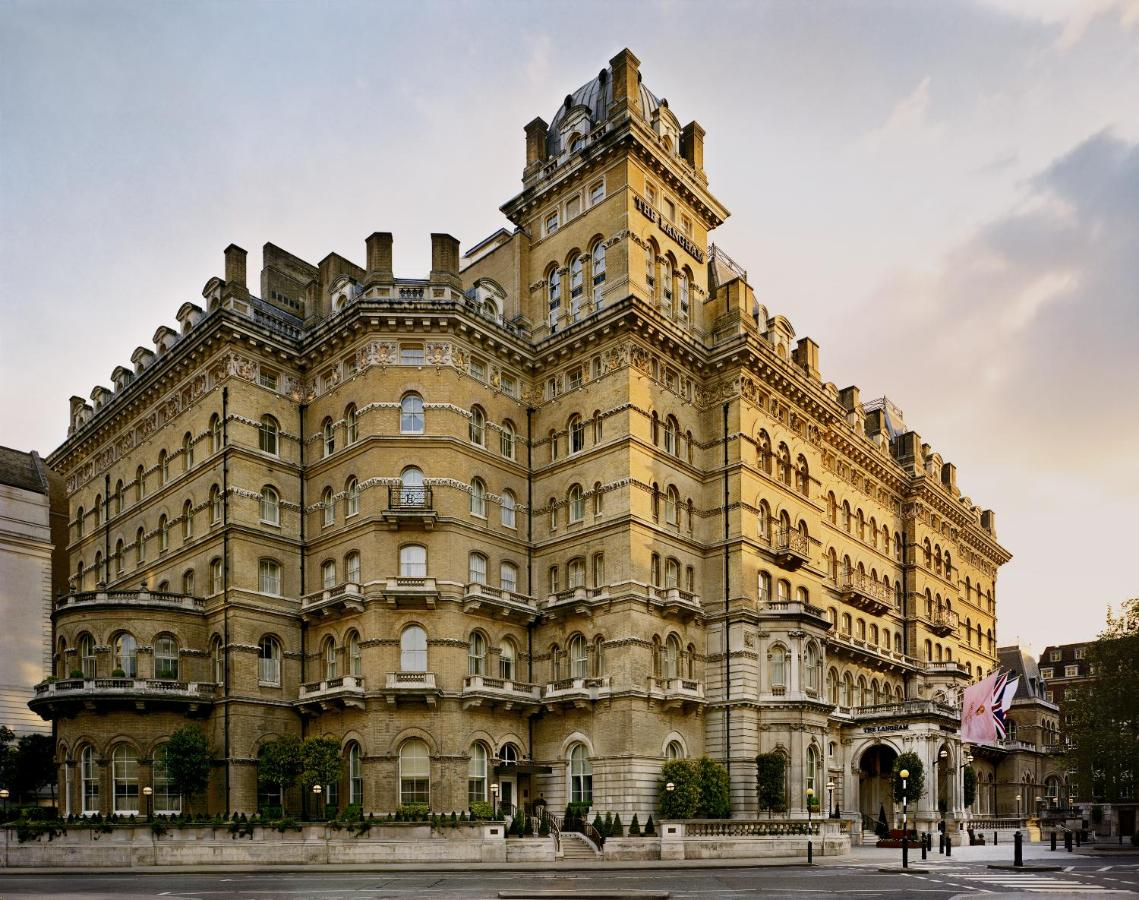 The prestigious Langham, located at the top of Regent Street, offers an award-winning glamorous bar, Artesian, and a stylish restaurant, Roux at the Landau. Guests can enjoy free WiFi and the convenience of Oxford Circus tube station just a 5-minute walk away. The hotel is surrounded by numerous shops, theatres, and restaurants in the local area. The Langham's bars and restaurants include the award-winning Palm Court, Artesian Bar, and The Wigmore, all overseen by culinary icon Michel Roux Jr.
Guests can also indulge in the property's Chuan Body + Soul Spa and Health Club, featuring a 16 m swimming pool, sauna, steam rooms, fully equipped gym, and treatment rooms. The Langham London offers rooms with en-suite bathrooms, air conditioning, and a flat-screen TV. The renowned London hotel, with its distinctive charm and character, opened in 1865 as Europe's first grand hotel and has accommodated royalty, foreign dignitaries, and celebrities in luxury for over 150 years.
9. The Resident Covent Garden
9.3 Average Rating on Booking.com
Get the Lowest Rates Here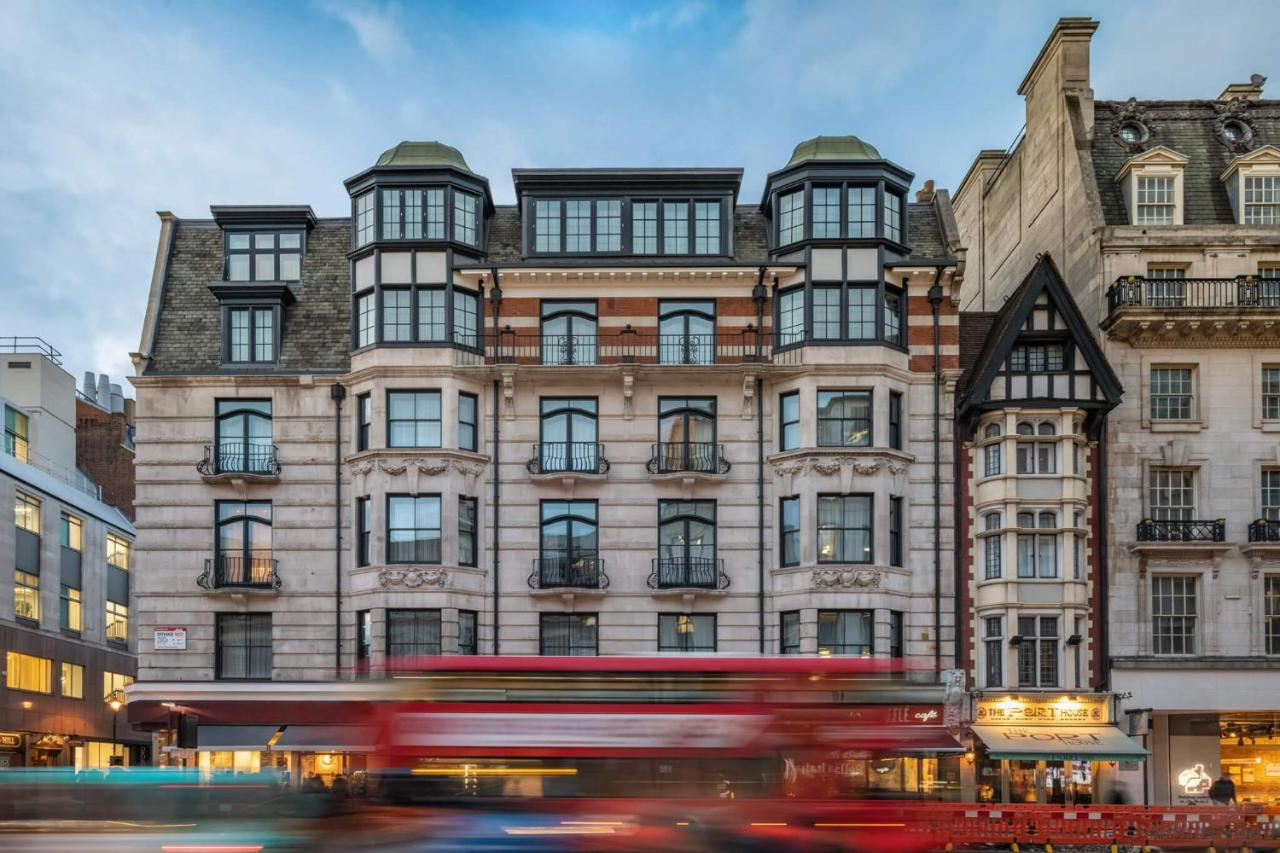 The hotel is located in the West End of London, just a short walk from Covent Garden Piazza and Charing Cross station. All rooms are air-conditioned and feature free WiFi. The hotel is close to popular attractions such as Theatre Royal Drury Lane, Savoy Theatre, The National Gallery, and the Royal Opera House, which is 700 m away. The hotel offers rooms with en-suite bathrooms that come equipped with a powerful shower, mini-kitchen including a microwave, fridge, sink with BRITA filter water tap, kettle, free Fairtrade teas, and Nespresso coffee machine with free capsules, TV, desk, and USB charging points.
The hotel is located near Trafalgar Square, which is less than 1 km away and Arts Theatre is a 13-minute walk from the property. The nearest airport is London City Airport, 14 km from the hotel.
10. Haymarket Hotel, Firmdale Hotels
9.4 Average Rating on Booking.com
Get the Lowest Rates Here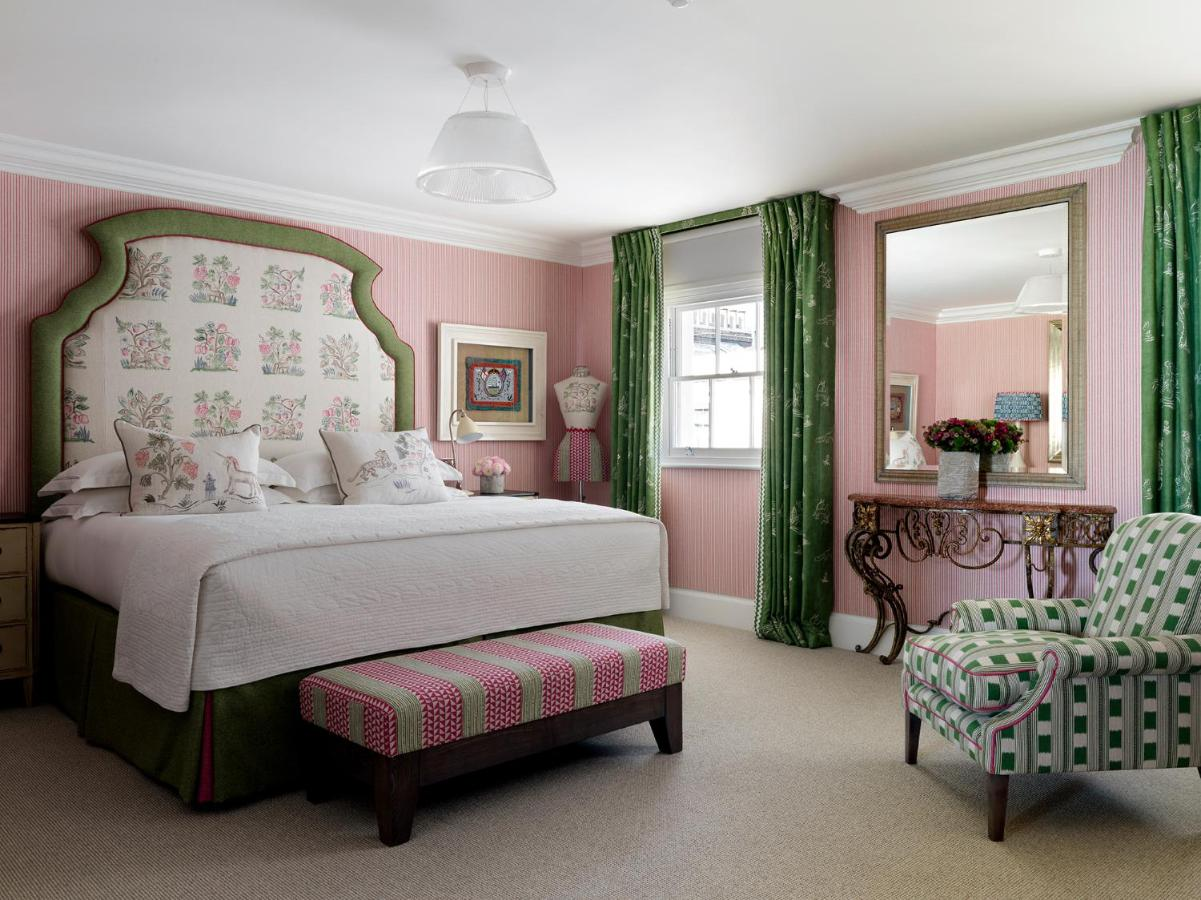 The elegant Haymarket Hotel is located in the heart of London's theatre district, surrounded by restaurants and bars, with the Theatre Royal next door. It offers amenities such as a swimming pool, gym, and spa with various treatments. To refresh, Haymarket Hotel serves afternoon tea until 4:30 PM, with a menu of delicious cakes, scones with clotted cream and jam, and a wide variety of tea and coffee. The restaurant features fresh, seasonal produce, and tapas are offered at the bar.
All rooms at Haymarket Hotel are equipped with a flat-screen TV, iPod docking station, and writing desk. Guests can enjoy 24-hour room service and a fully stocked minibar. The hotel is also conveniently located near attractions such as St James's Park, a 5-minute walk away, and Buckingham Palace, which can be reached in 15 minutes by foot. Other nearby landmarks include the Houses of Parliament and Big Ben, all easily accessible on foot.