With its pristine beaches, lush rainforests, and vibrant culture, there are many fun activities and things to do in Oahu. From thrilling hikes up Diamond Head to leisurely strolls along Waikiki Beach, there's something for everyone here. Whether you're an adrenaline junkie or a nature enthusiast, you can find an activity to suit your style in this island paradise. Check out the incredible array of activities Oahu offers and plan the trip of a lifetime!
Things to Do in Oahu: Outdoor Activities
1. Hiking Trails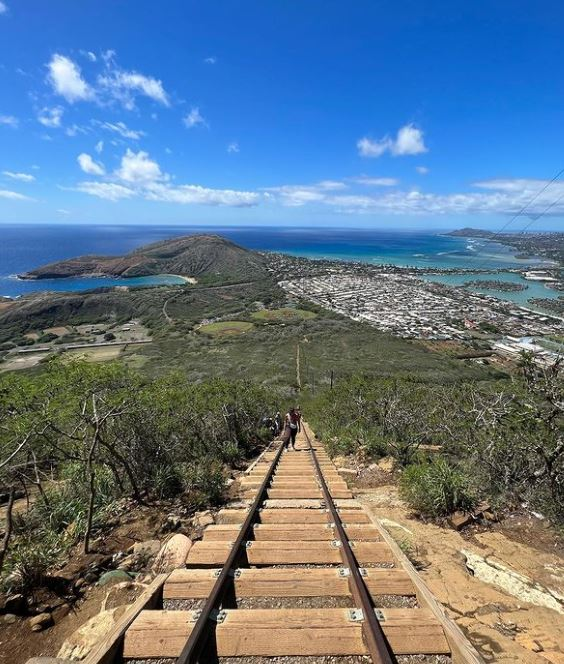 The Hawaiian island features many fantastic hiking trails catering to all levels and interests. From the rainforests of Manoa Falls to the summit of Diamond Head, explore impressive landscapes and take in breathtaking views.
For those looking for an easy day hike, Maunawili is perfect, as it's relatively flat and offers some gorgeous views. Makapu'u Point Lighthouse Trail is also perfect for those after something a bit more challenging, with its steep slopes and incredible views. Other popular trails include the Waimano Pond loop, Halawa Valley, and Kuliouou Ridge.
2. Surfing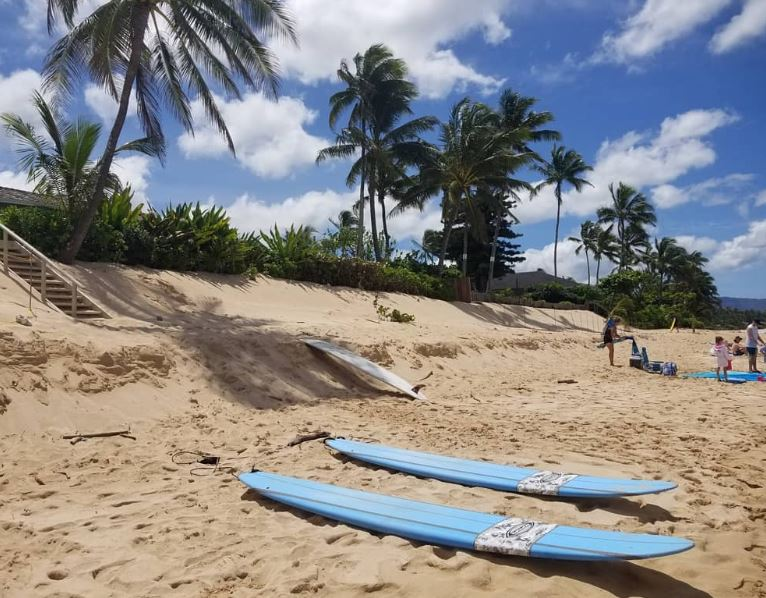 Surfing is one of the best things to do in Oahu, where you can catch some of the most iconic waves in the world. Whether you're an experienced surfer or just starting out, plenty of beaches offer something to suit your skill level. Beginner spots include Waikiki Beach, Ala Moana Beach Park, and Kewalo Basin, while more advanced surfers may want to check out Pipeline and Sunset Beach. Whichever beach you choose, be sure to get familiar with the rules and regulations before hitting the waves.
3. Paddleboarding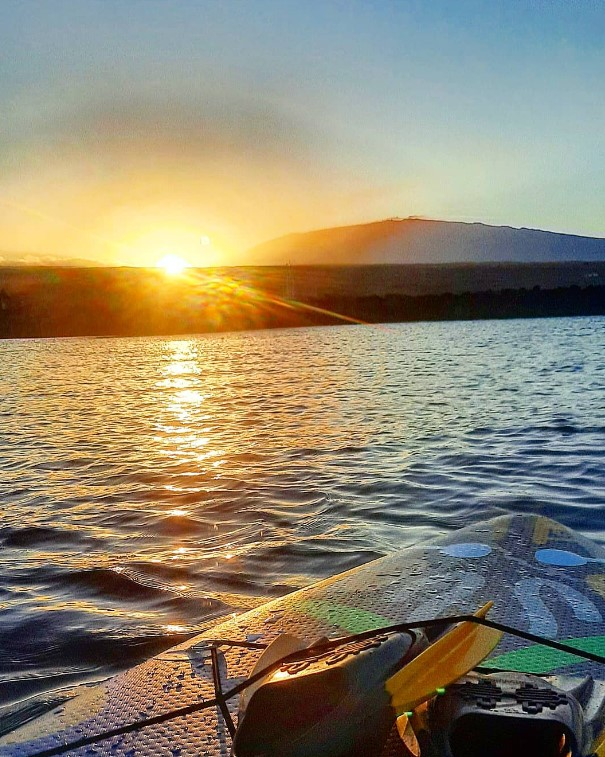 Paddleboarding in Oahu offers an unbeatable experience for anyone seeking a day on the water. Whether you're looking to catch a few waves, explore some of the island's incredible lagoons and bays, or relax and take in the scenery, paddleboarding has something to offer everyone.
With its crystal clear waters and warm temperatures, this is one adventure you won't soon forget! Before you hit the water, get familiar with your chosen destination and ensure all safety guidelines are followed. Oahu is full of fantastic paddling spots that range from calm coastal bays to challenging open ocean waves. Beginners may want to stick close to shore and practice their technique in sheltered areas such as Waikiki Beach or Kailua Bay, while more experienced paddlers can venture out in search of bigger swells.
Check with local providers for up-to-date information on any restrictions that may apply before setting off. For those looking for a truly unique experience, Oahu is home to plenty of marine life, including dolphins and turtles – so keep an eye out! You may even see humpback whales during winter if you're lucky! After enjoying some time on the waves, stop by one of the many restaurants along the shoreline for a delicious meal with beautiful sunset views over the horizon.
4. Snorkeling
Oahu's vibrant and diverse marine life makes it the perfect place to explore the wonders of snorkeling. With its crystal clear waters, warm temperatures, and abundance of colorful reef fish, this island paradise is a must-visit for any ocean enthusiast. Whether you're looking for a leisurely afternoon or an exciting adventure, here are some great spots to discover when snorkeling in Oahu.
Waikiki Beach is the perfect spot for beginners, as there are plenty of shallow areas to practice before venturing further. Here you can find an abundance of coral reefs and numerous schools of colorful fish swimming around. Kailua Bay is another excellent place for novice and experienced snorkelers, thanks to its protected waters and gentle waves.
Turtle Canyon offers some fantastic sights for those seeking a more adventurous experience. This site is home to green sea turtles, manta rays, eels, parrotfish, angelfish, and a variety of other colorful tropical fish – so keep your eyes peeled! For those who want something even more thrilling, Shark's Cove is a great spot to observe the beautiful yet intimidating sharks from up close.
No matter where you go snorkeling in Oahu, remember that safety should be your number one priority. Always follow local regulations, listen attentively during orientation sessions provided by dive operators if applicable, and never enter waters deeper than what you can confidently handle.
5. Scuba Diving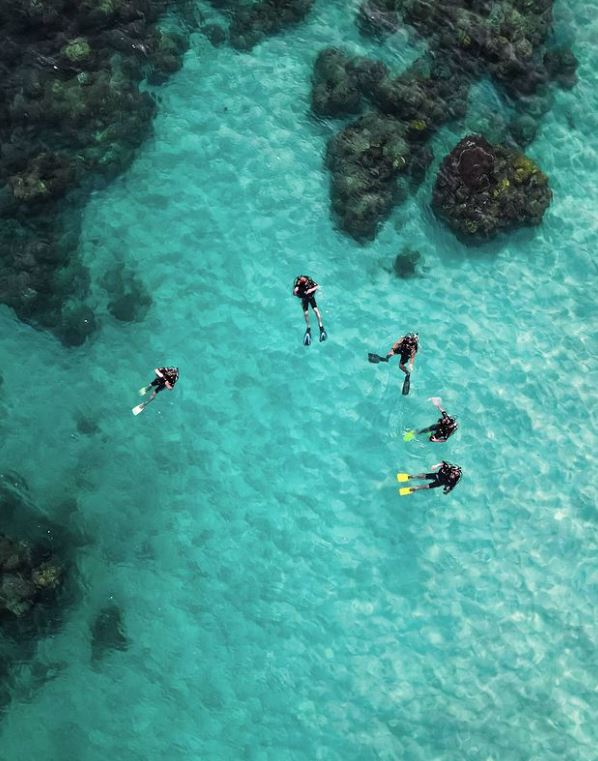 Oahu offers some of the best dive sites in the world. Whether you're a beginner or an experienced diver, here are some of Oahu's top places for scuba diving. The Windward Coast is home to numerous shallow dive sites that offer opportunities to observe green sea turtles, eels, parrotfish, angelfish, and other tropical fish species up close. This area is also known for its rich coral reef formations and shipwrecks that can be explored.
For experienced divers looking to explore deeper waters with more challenging conditions, Hawaii Kai provides a fantastic excursion into an underwater paradise home to exotic creatures such as octopuses and barracudas. The North Shore provides endless fantastic opportunities with stunning views of coral gardens and large schools of pelagic fishes such as jacks and tuna.
You may even encounter majestic tiger sharks in their natural environment if you're lucky enough! And lastly, Waimea Bay offers a breathtaking experience from start to finish, where divers can explore various dive sites ranging from steep walls full of exotic soft corals to lava tubes filled with colorful reef fish.
6. Swimming with Dolphins and Sea Turtles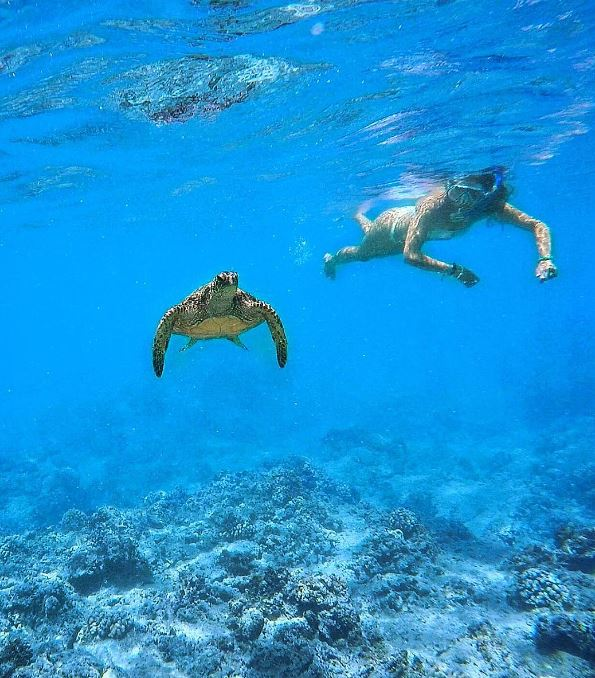 Swimming with dolphins and sea turtles in Oahu is a thrilling experience perfect for adventurers of all ages. From the sandy beaches of Waikiki to the deep blue waters of the North Shore, this vibrant island paradise offers some of the best places to observe these incredible creatures up close.
Whether you're looking for an educational experience or a unique and exciting opportunity, here are some great spots where you can go swimming with dolphins and sea turtles in Oahu. Hanauma Bay is one of the most popular spots on the island for observing dolphins and sea turtles. Here you can swim with Hawaiian green sea turtles, which are often seen leisurely lounging around this protected marine preserve.
As you explore the bay, you may even be lucky to spot humpback whales breaching in the distance! Additionally, a great variety of colorful fish dancing around amongst the coral reef formations makes this an ideal place to snorkel. Shark's Cove is another prime spot for encountering these majestic creatures in their natural environment. Here you can find Hawaiian spinner dolphins and green sea turtles inhabiting these crystal-clear waters – so keep your eyes peeled!
For those who want something more thrilling, try scuba diving at Turtle Canyon, which offers spectacular views of manta rays and other tropical fish species.
7. Kayaking
Gliding across the Pacific waters in a kayak is one of the best ways to explore Oahu's stunning coastline. From majestic sea turtles, playful dolphins, and breaching humpback whales to vibrant coral reefs and colorful fish species – a kayaking adventure here promises an unforgettable experience.
Whether you're looking for a relaxing paddle out on the open ocean or an exciting journey through spectacular tide pools and hidden coves, here are some of the top places to kayak in Oahu. Located at Waikiki Beach, Kaimana Beach provides an ideal spot for both beginners and experienced kayakers. Here you can explore the magnificent beauty of this iconic shoreline accompanied by gently rolling waves – making it perfect for that early morning sunrise paddle! If you're feeling adventurous, venture further beyond Waikiki, where you'll likely be immersed in some of Oahu's most incredible marine life.
For those who want something more challenging, try kayaking around the famous Hanauma Bay Nature Preserve. It offers stunning views of colorful coral formations and exotic marine animals such as green sea turtles, manta rays, and even reef sharks. Other great spots include Kaneohe Bay, which is also home to majestic humpback whales during winter, so be sure to keep your eyes peeled for these fantastic creatures!
8. Canoeing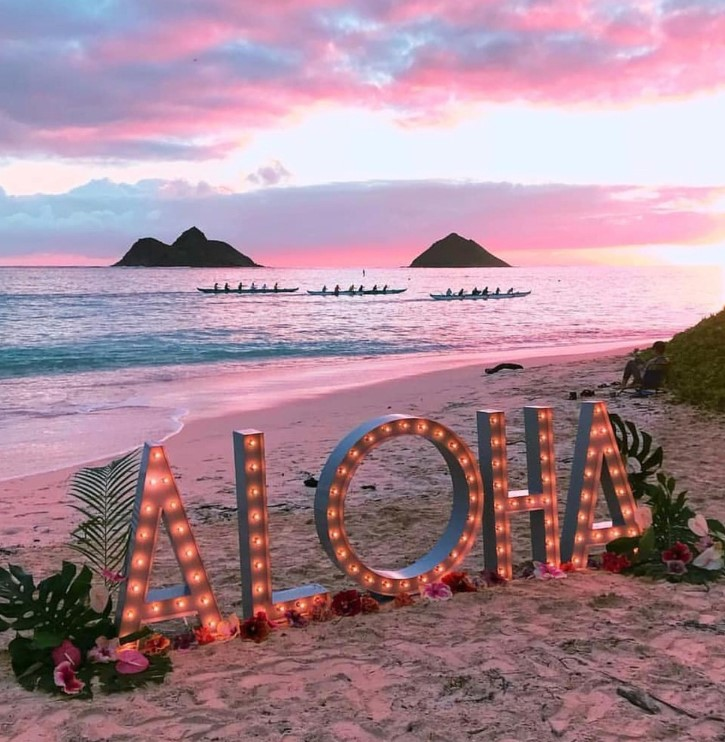 Canoeing in Oahu is a beautiful way to explore the Hawaiian Islands and immerse yourself in its breathtaking natural beauty. From meandering along peaceful rivers, cruising around pristine beaches, and navigating through exotic lagoons – paddling a canoe here promises an unforgettable adventure! Whether you're looking for an exciting day trip or a tranquil voyage amongst nature – there are plenty of great places to go canoeing in Oahu.
One of the most popular spots in Wailua River State Park offers stunning views of lush mountain ridges, cascading waterfalls, and tranquil blue pools. Here you can easily access several ancient archaeological sites and famous swimming holes such as 'Secret Falls' – so be sure to bring your swimsuit along!
Additionally, if you venture further downriver, you may even come across some wild horses grazing near the banks – making this river tour an absolute must-do on your list! For those who want something more adventurous – try exploring the remote tide pools and hidden coves scattered throughout Kaneohe Bay using traditional outrigger canoes. This area is often referred to as one of Hawaii's best-kept secrets – allowing visitors to observe incredible marine life such as dolphins, turtles, and even humpback whales during winter months.
9. Whale Watching Tours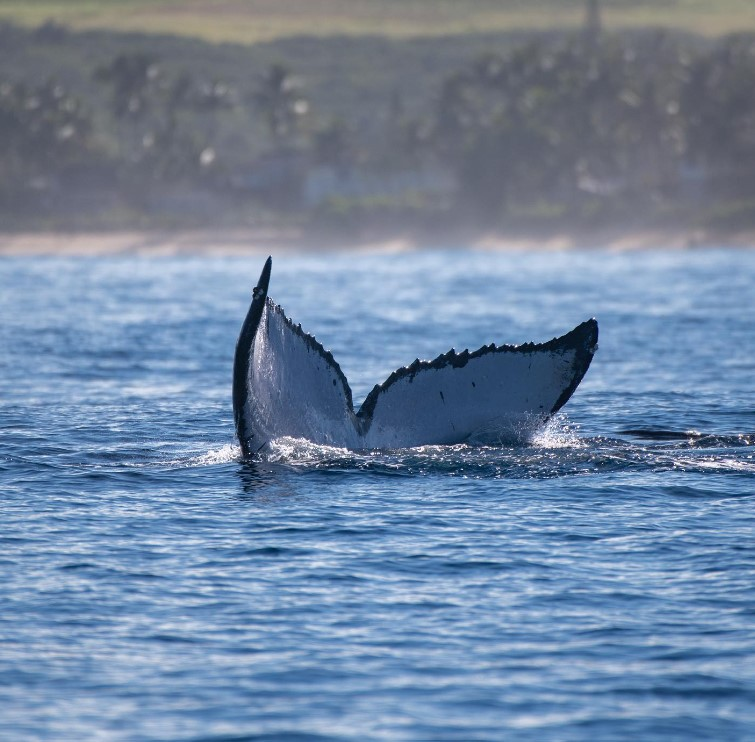 Whale-watching tours are one of the best ways to experience some of Oahu's most incredible wildlife. Every year, thousands of humpback whales migrate from Alaska to Hawaii's warm waters in search of a safe environment to mate and give birth – making it an ideal destination for whale watchers.
From playful dolphins, breaching whales, and majestic sea turtles, to vibrant coral reefs and colorful fish species – here's why you should consider going on a whale-watching tour in Oahu: For starters, there's no better way to experience these amazing creatures than from the deck of a boat! Whale-watching companies are well-equipped with trained professionals who can answer all your questions about these fascinating creatures.
Additionally, captains and onboard naturalists can guide you through the area's most popular marine hot spots where you can get up close and personal with these majestic animals. If that wasn't enough, whale-watching tours also provide stunning views of Oahu's iconic coastline – allowing visitors to take in breathtaking sights such as lush rainforest mountains, ancient sea caves, secluded coves, and isolated white sand beaches. So while the whales are the main attraction here, don't forget to bring your camera to capture all those beautiful moments too!
10. Zip Lining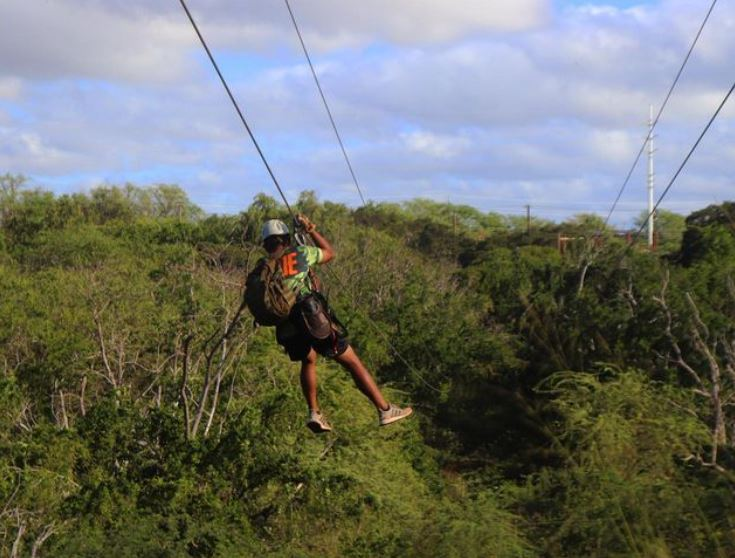 Zip lining in Oahu is the perfect way to take in some of Hawaii's most stunning scenery. You'll have an adrenaline-filled adventure on your next zip line tour, from soaring through lush rainforest canopies. Expect to plunge over towering coastal cliffs, and zip between picturesque hillsides.
No matter your experience level, there are plenty of zip lines and courses to choose from – each offering unique thrills. A popular option for beginners is the Kualoa Ranch zip line tour which features four separate lines ranging from 250 feet up to 1700 feet long! This thrilling ride will introduce you to the basics of zip lining while giving you an incredible view of the surrounding landscape.
Consider a tandem canopy tour if you're looking for something more intense! On this excursion, riders will traverse through 10 ziplines that span over two miles above tropical valleys and mountain ridges – making it one of Canada's longest canopy tours!
11. Paragliding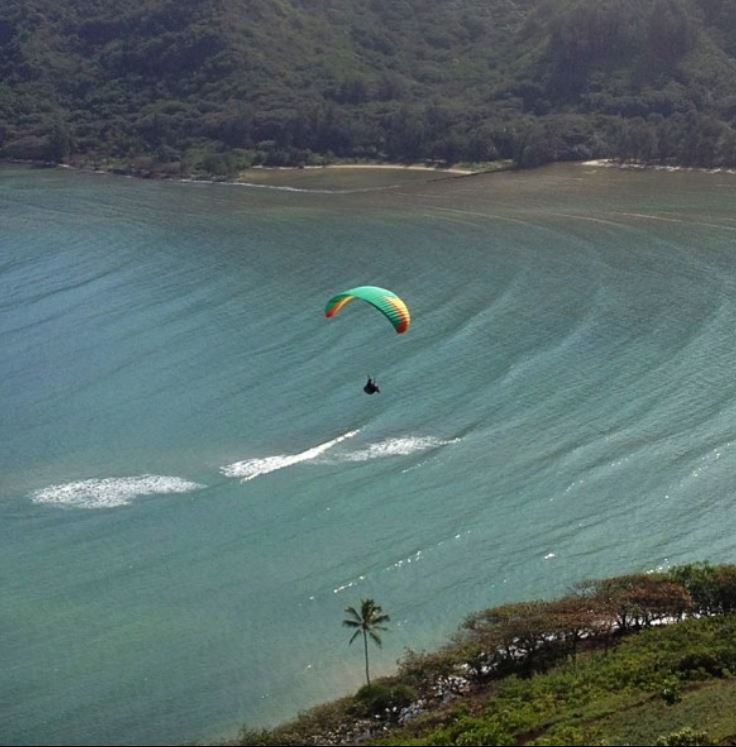 Paragliding in Oahu is an exhilarating way to take the island's stunning scenery from a new angle! Not only does paragliding offer breathtaking views of the lush rainforest and towering cliffs, but it's also a great way to get your adrenaline pumping.
Whether you're a beginner or an experienced paraglider, plenty of places in Oahu are perfect for taking to the skies. Start things off at Kualoa Ranch – an ideal spot for novice pilots as its wide-open spaces and mild winds provide ideal conditions for launching and landing. Here, you can soar over the famous Chinaman's Hat Mountain Range while taking panoramic views of the stunning Pacific Ocean.
If you're looking for something more thrilling, consider making your way up Makapu'u Point – one of Hawaii's most popular paragliding spots. With strong thermals and uninterrupted coastal views, this is known as one of the best places in the world to experience free flight. For ultimate adventure seekers, why not try tandem paragliding? These option pairs riders with experienced instructors who will help guide them through the flight while showing off some incredible acrobatic moves!
12. Horseback Riding on the Beach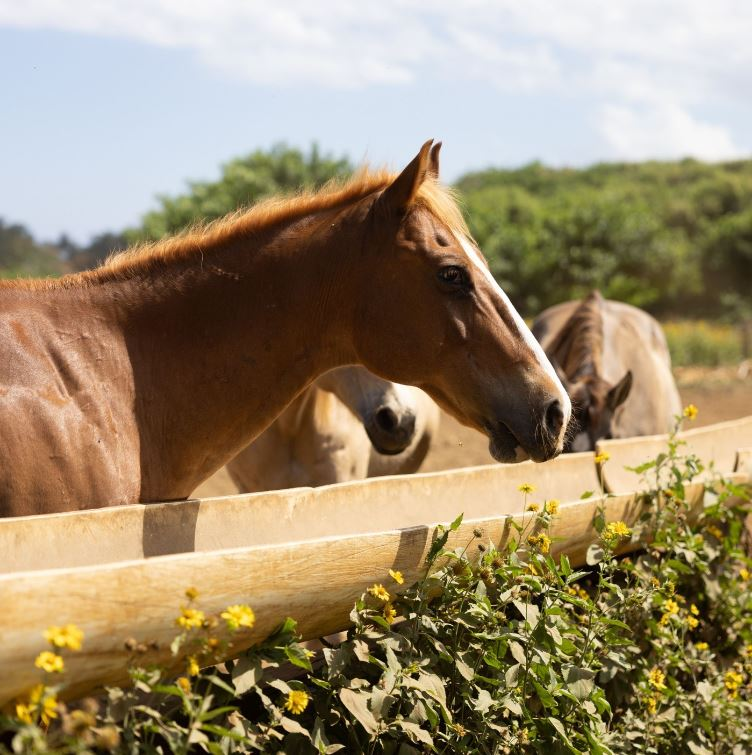 Horseback riding on the beach in Oahu is an experience like no other! Glide across the sand, take in stunning coastal views, and enjoy some quality time with a majestic equine companion – it's the perfect activity for anyone who wants to explore the beauty of Hawaii in a unique way.
Kualoa Ranch is one of the most popular places to try horseback riding on the beach; offering guided tours of 1.5 hours or 2 hours along Oahu's shores. This tour is excellent for those of all skill levels, as there are experienced guides who can assist you throughout your journey. From beginner lessons to more advanced rides – this tour will teach you everything you need to know about riding a horse while taking advantage of incredible sights.
Or why not try a moonlight tour? These special two-hour excursions run during sunset or after dark, giving riders access to some of Oahu's secluded beaches for an unforgettable sightseeing experience. These romantic rides provide breathtaking views of Hanauma Bay, Makapu'u Beach, and many more – providing an unforgettable backdrop for your journey.
Things to Do in Oahu: Explore the Best Beaches in Oahu
13. Lanikai Beach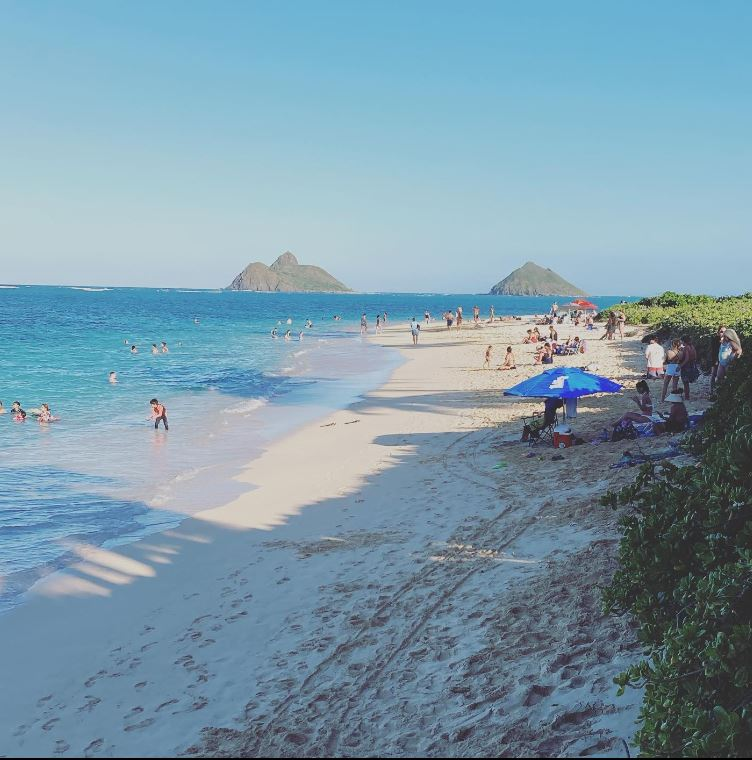 Lanikai Beach is one of Oahu's most beautiful and beloved beaches. Known for its crystal clear waters and sweeping views, this idyllic destination is a must-visit destination for anyone looking to take advantage of Oahu's stunning coastline.
The beach has two distinct areas – one with strong surf and the other with calmer waves. For those looking to enjoy some swimming or snorkeling, we recommend heading to the eastern side of the beach, where gentle waves and pristine waters make for an enjoyable swim.
Plenty of shady spots provide great places to relax and enjoy the scenery. But Lanikai is more than just a day at the beach – it's also home to some of Oahu's most iconic landmarks, such as The Mokulua Islands (affectionately known as 'The Mokes'). These two tiny islands can be seen from the shore, providing a beautiful backdrop for your time spent on Lanikai Beach. Take an early morning boat trip out and explore these lush isles – they make perfect spots for picnics or camping if you want to stay longer.
14. Kailua Beach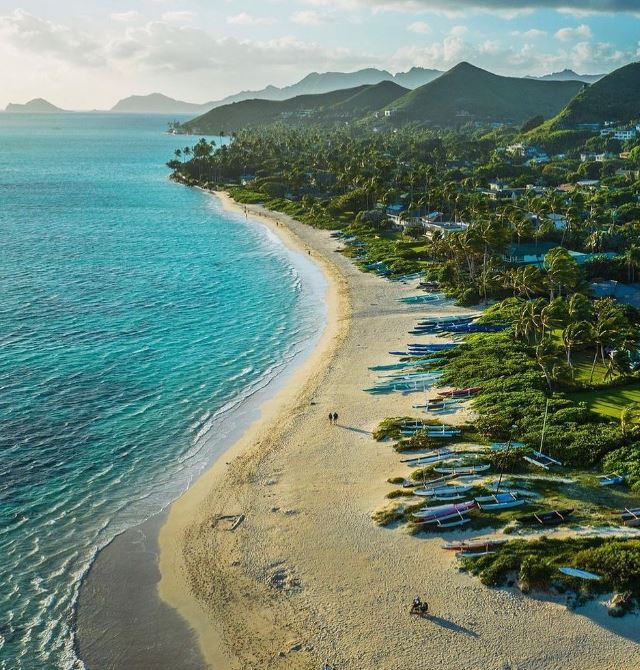 Kailua Beach on Oahu is a beautiful destination with something for everyone. This beach has everything from swimming and snorkeling to windsurfing, kayaking, and stand-up paddle boarding! With its powdery white sand and stunning turquoise water, Kailua Beach is one of the most scenic spots on the island.
The crystal clear waters offer excellent visibility for those wanting to explore beneath the surface. This makes Kailua Beach an excellent spot for snorkeling or scuba diving – perfect for spotting sea creatures like colorful fish, turtles, or even dolphins if you're lucky! And if that wasn't enough, many parts of the beach are calm enough for beginner swimmers to take advantage of.
Kailua Beach offers plenty of options for those looking to stay on top of the water. Popular activities like windsurfing and kayaking are widely available here – so why not give one a go when you visit? Or perhaps try your hand at stand-up paddle boarding! It's easy to learn and provides plenty of fun along the way.
15. Sunset Beach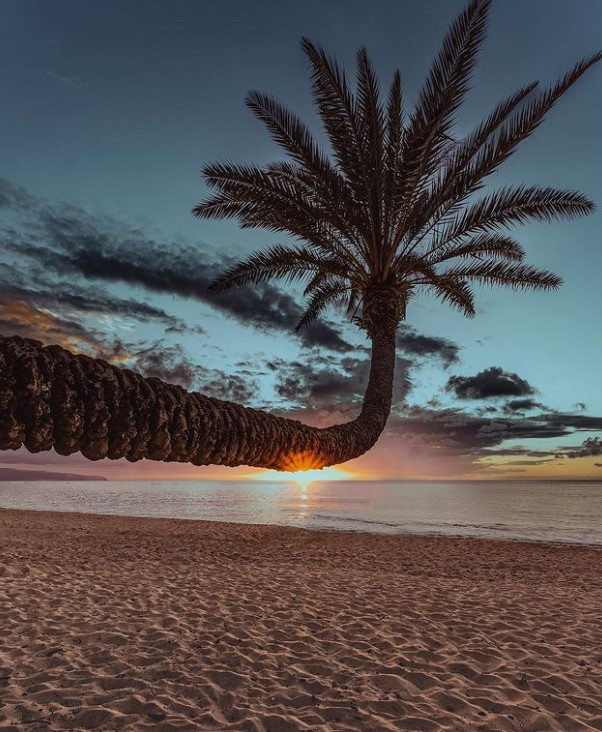 Sunset Beach is a stunning destination for anyone looking to soak up the Hawaiian sun. Famous for its magnificent sunsets and picturesque views of the Pacific Ocean, this beach is a must-visit for any traveler to the island.
The long stretch of golden sand and crystal clear waters make it perfect for swimming and snorkeling – or simply relaxing in the sun with friends or family! You can also rent paddle boards, kayaks, or body boards from nearby vendors if you want to explore some of the waves that give this beach its name.
Sunset Beach is also famous for its big wave season – which usually runs from November through February – making this spot an absolute paradise for surfers and water sports enthusiasts. Whether you're looking to take your board out into the deep waters and try your hand at some surfing or get wet and watch the action unfold before you, Sunset Beach has something for everyone!
At dusk, stick around and witness one of Hawaii's most beautiful sights – a spectacular sunset over the Pacific Ocean.
16. Ala Moana Beach Park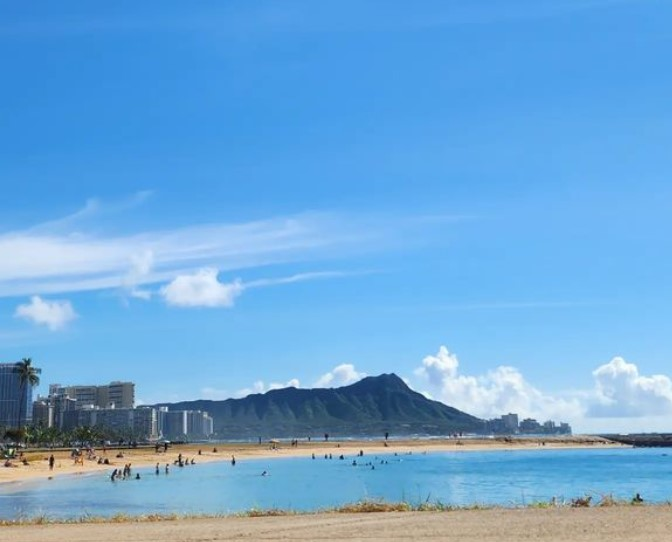 Ala Moana Beach Park is an incredible destination for anyone looking to enjoy a day in the sun. Located on beautiful Waikiki, this beach park is a favorite amongst locals and visitors. The expansive sandy beach offers plenty of space for sunbathing, playing games, or simply relaxing in the Hawaiian breeze.
The gentle waters make it perfect for swimming, paddling, and bodyboarding. Or, if you prefer to stay dry, head to one of the many grassy areas surrounding the park and take advantage of its picnic and barbecue spots.
For those who want even more adventure, Ala Moana Beach Park also offers a range of activities, such as kayaking, sailing, or jet skiing – with rental options available on-site. There's even a playground with slides and swings, which makes it great for kids as well
17. Haleiwa Beach Park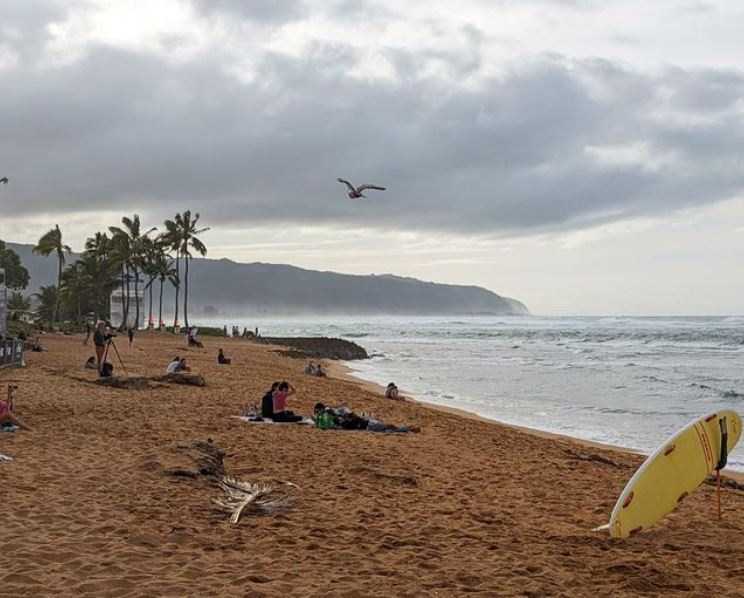 Haleiwa Beach Park is a stunning destination for anyone looking for sun, sand, and sea. The picturesque sandy shoreline is ideal for swimming, surfing, bodyboarding, and relaxing. This Oahu beach also has plenty of space to enjoy picnics or a BBQ.
Famous for its Big Wave surfing season (from November to February), this beach is a must-visit for avid surfers seeking the perfect conditions. Experienced surfers will be in heaven as they catch big waves from sunrise to sunset.
The gentle waters also make it ideal for swimming and kayaking, so don't forget your board and paddle when you come here! And with nearby amenities like food trucks and convenience stores, you're sure never to run out of snacks whilst enjoying the sunshine on this stunning stretch of coast.
Things to Do in Oahu: Cultural Experiences
18. Pearl Harbor Tour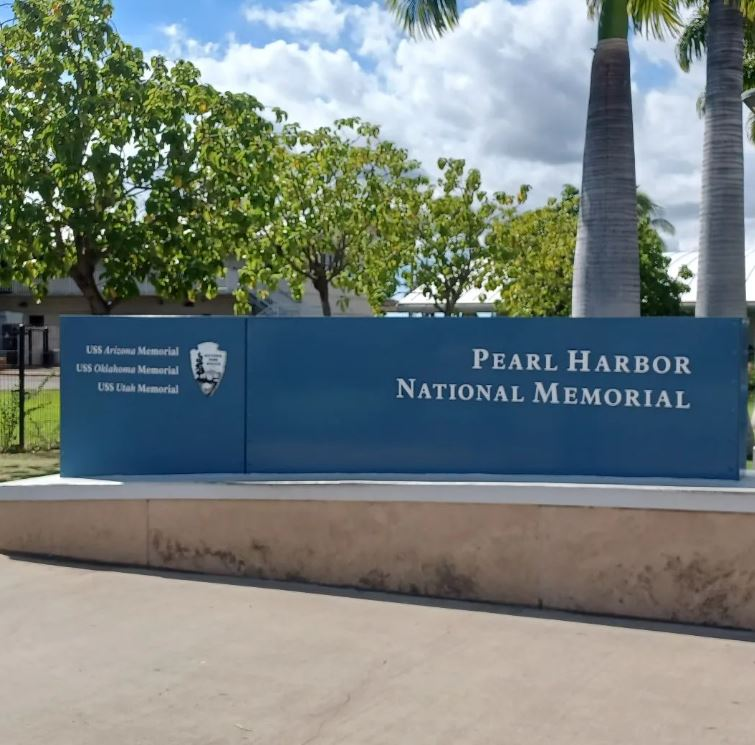 Pearl Harbor is one of Hawaii's most important historical sites and a must-visit for anyone seeking to learn more about the island's history. Located on Oahu, it was here that Japan launched an attack on the US Naval Base in December 1941 – one which would go down in history as "the day that will live in infamy."
Today, Pearl Harbor tours offer visitors a unique opportunity to explore and pay respect to this important site. You can visit iconic attractions such as the USS Arizona Memorial — where you'll see solemn reminders of those who lost their lives in the attack — or take a boat tour along Battleship Row, allowing you to get up close and personal with some of these massive warships.
You'll also be able to visit other key landmarks, such as the Pacific Aviation Museum. It will take you through some incredible aerial battles during World War II. Here you'll find an array of interactive exhibits and multimedia displays that bring this defining moment of America's history to life.
19. Polynesian Cultural Center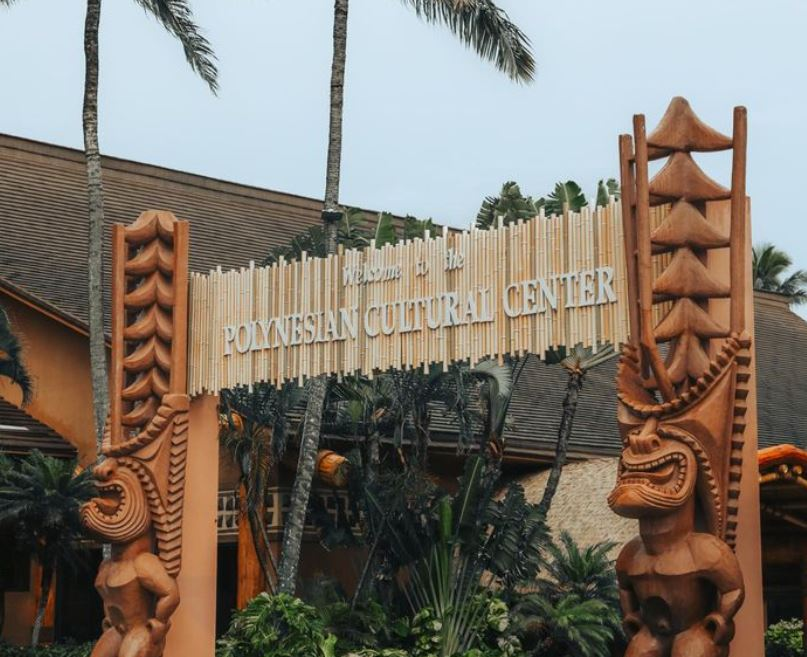 The Polynesian Cultural Center is a unique and immersive experience that offers visitors the chance to learn more about some of the oldest cultures in the world. This interactive-themed park transports you to six different Pacific Island cultures – from Fiji and Samoa to Tahiti and Tonga; giving you a comprehensive insight into each nation's traditions, values, and beliefs.
You'll explore their customs through exciting activities such as canoe building and weaving, learn about their history with educational displays – or engage your senses with vibrant performances of traditional music and dance. The nightly "Ha: Breath of Life" show is incredibly awe-inspiring with its captivating storyline, energetic choreography, and mesmerizing visuals.
The center also boasts many other attractions, including 3D movies, replicas of ancient villages, and a wide range of restaurants serving delicious local flavors. It offers a unique way to spend your time on Hawaii's beautiful island.
20. Honolulu Museum of Art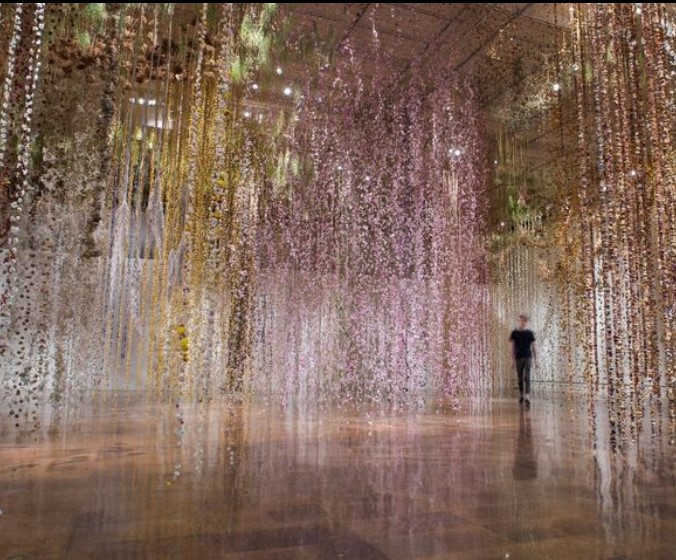 The Honolulu Museum of Art is an iconic experience that shouldn't be missed by any visitor to the Hawaiian Islands. With spectacular collections of traditional and contemporary art from around the world, it's a great spot for culture vultures and art lovers.
The museum has over 50 galleries featuring works from acclaimed artists such as Claude Monet and Georgia O'Keeffe while showcasing pieces from its extensive Asian art collection. You'll find plenty to explore, from sculptures and paintings to photography and textiles.
The museum also offers some unique experiences for those looking for something out of the ordinary — such as its "Art After Dark" program, which invites guests to enjoy films, and music or participate in other activities within its exhibition halls each evening!
21. Bishop Museum
Founded in 1889, the Bernice Pauahi Bishop Museum is one of Oahu's most captivating tourist attractions. Famous for its collections on the Hawaiian Islands, natural history, and culture, this historic museum caters to those passionate about learning about the region's geological and human history.
The museum has an impressive permanent collection featuring over 25 million artifacts and specimens from around Polynesia. From curious archeological items to ancient Hawaiian musical instruments, there's something for everyone here – including interactive displays that keep kids entertained.
You'll also find an extensive range of activities available throughout the year — such as lectures, guided tours, hula performances, and star-gazing sessions.
22. Iolani Palace Tour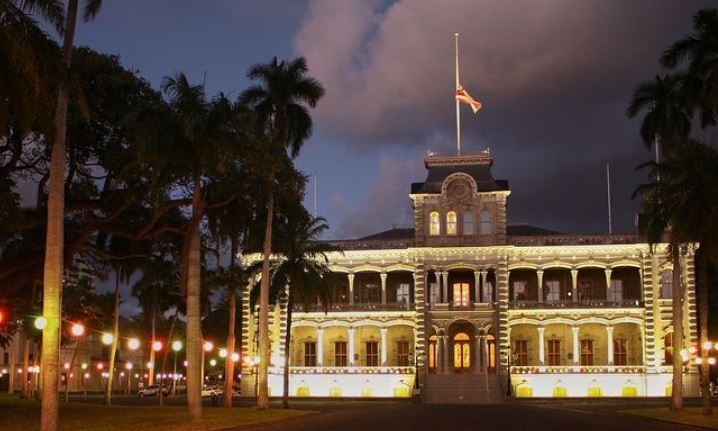 Iolani Palace is an iconic landmark and a must-see for any traveler to Oahu. Home to the Hawaiian monarchy from 1882 until 1893, it's an incredibly significant piece of Hawaiian culture – with tours helping visitors uncover the history of this historic site. The palace offers guided tours throughout the week, during which visitors can explore the palace and get an insight into life within its walls during the 19th century.
Several different tour packages are available, ranging from a short-long "Grand Tour" to a four-hour package featuring more interactive activities. From learning about Maui Loa society and royal traditions to visiting secret hiding places where Queen Liliuokalani once hid documents – there's plenty to see and learn here! If you're lucky enough, you may even catch a glimpse of one of Hawaii's traditional ceremonies in the grand hall or gardens.
23. USS Arizona Memorial Tour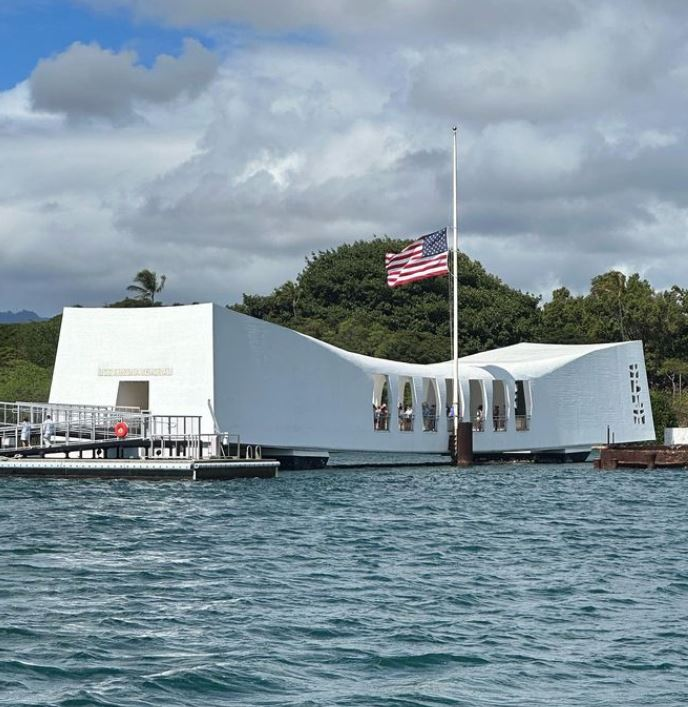 The USS Arizona Memorial is one of the most moving sites visitors to Oahu can experience. Located in Pearl Harbor, it honors the more than 1,000 sailors and Marines killed during Japan's December 7th, 1941, attack. Today, visitors can tour the memorial, which begins with an interactive 23-minute film about the attack and its aftermath.
This film is followed by a narrated boat tour around the monument, showing some sunken ships still remaining in visible wreckage. The final part of your visit will include time at the shrine – where you can view photographs, artifacts, and personal inscriptions placed in the memory of those who lost their lives. It's an opportunity to pay respects to those fallen heroes and gain a greater understanding of how far-reaching this tragedy was.
Things to Do in Oahu: Shopping & Dining Experiences
24. Waikiki Beach Walk
Waikiki Beach Walk is one of the best things to do in Oahu, giving a glimpse of Hawaiian life. This two-mile stretch of iconic beachfront along Honolulu's iconic Waikiki neighborhood is full of activities, sights, and sounds that make for unforgettable experiences.
The walk is lined with unique shops, restaurants, hotels, and attractions – all offering various experiences from surfing lessons to historical tours. You can spend an entire day here and still not have time to visit all the different sites on offer!
Whether you rent a surfboard or take a leisurely stroll while enjoying some local cuisine, there's something for everyone here. Whether the traditional dances at He'eia State Park are more up your alley or you'd like to learn about Hawaiian culture at the Pacific Aviation Museum, it's all within reach when you explore the Waikiki Beach Walk.
25. International Market Place
The International Market Place in Honolulu is a must-see for one-of-a-kind shopping and dining. Located within the iconic Waikiki neighborhood, this unique destination features international eateries, retail shops, live entertainment, and more. From high-end fashion boutiques to local artisans selling their wares, there's something here for everyone.
Take a stroll down Kalakaua Avenue – a six-acre pedestrian thoroughfare – where you can browse through over 100 shops or stop off at any of the four plazas that house an array of vibrant restaurants serving delicious dishes from around the world.
You'll find plenty to explore during your time here – make sure you don't miss out on the Waikiki Shell amphitheater, which hosts free concerts throughout the year or attends some of the traditional luau evenings held regularly onsite.
26. Kakaako Farmers Market
This lively market is held every Saturday and Sunday morning at the historic Ward Village Shops. It offers a colorful array of fresh local produce, artisan crafts, food stalls, live entertainment, and more. Featuring items from over 50 vendors – including local farmers, artisans, caterers, and bakers – explore the vibrant center while discovering delicious Hawaiian treats and locally grown fruits, vegetables, and flowers.
Take a stroll down Ala Moana Boulevard while browsing through handmade jewelry, or stop by any food trucks serving tantalizing dishes that are sure to tantalize your taste buds. The bustling atmosphere here makes for a delightful experience; listen to great music, try out some free samples or soak up the sights as you shop. What's more – Kakaako Market also provides educational classes on sustainable farming as well as cooking demonstrations from top chefs in Hawaii, so make sure you don't miss out
27. Ala Moana Shopping Center
As one of the largest, most iconic shopping centers in Hawaii, Ala Moana Shopping Center is a must-visit destination for visitors and locals alike. Featuring over 300 stores and restaurants, visitors can experience the best of Hawaiian culture while enjoying unparalleled retail therapy.
Home to shops such as Neiman Marcus and Macy's, those seeking out high-end fashion will be pleased with the selection. And what's even better? The center also boasts several big-brand stores – H&M, Forever 21, Apple Store, and more. Those after a unique shopping experience should also head down to Ala Moana's open-air marketplace. Here you will see many stalls offering unique handmade items crafted by local artisans.

28. Food Tours of Oahu
Discover the delicious flavors of Oahu through a food tour! Whether you're a tourist or local, food tours are a great way to explore the culinary landscape of Honolulu and truly immerse yourself in its culture. Some fun activities include the Chinatown district, tasting traditional dim sum dishes, discovering hidden gems at the Kakaako Farmers Market, and more.
Not only will you get to sample some fantastic dishes from various cultures, but also learn about Hawaii's unique history and gain insight into its diverse culinary offerings. Try making genuine Hawaiian cuisine with an interactive cooking class, or take a stroll downtown Honolulu while nibbling on sweet treats and savoring local flavors. The possibilities are endless! Not just limited to food, many of these tours also include informative discussions on Hawaiian cultures – such as hula lessons or visits to historical sites and places of cultural importance.
29. Local Restaurants & Bars
No trip to Oahu is complete without sampling its delicious local restaurants and bars! With a vibrant mix of culinary offerings, you'll never be short of options when dining in Honolulu. From traditional Hawaiian dishes like poke and kalua pork to international cuisine from all corners of the world, Oahu offers something for every palate.
For the ultimate experience, start your day with breakfast at Eggs 'n Things – an all-time favorite of locals and tourists alike. After fueling up, make your way down to the iconic Duke's Waikiki at sunset for a delicious dinner as you watch the sun sink into the horizon. Or head to Highway Inn, where you can try authentic local flavors like lau lau and kalua pig.
When it comes to nightlife, there are plenty of options here too! Get your groove on at Pau Hana Bar or head to Pinky's Lanai for tropical cocktails and live music. And don't forget about relaxed beachside lounges like Luibueno's Mexican Cantina and The White Rabbit Tiki Bar & Lounge – perfect for enjoying Hawaiian brews with friends after a fun day in the sun.
Things to Do in Oahu: Nightlife & Entertainment Experiences
30. Luaus & Hawaiian Music Venues
Oahu is home to various Hawaiian music venues that will cater to all sorts of tastes. Start your journey through the local music scene at iconic spots like Waikiki Beach, where strolling musicians often offer live renditions of classic island tunes. Or visit one of Honolulu's many dinners and show luaus, where authentic performances accompanied by flavorful dishes make for an unforgettable experience.
From Kani Ka Pila Grille near Waikiki Beach to Germaine's Luau near Ko Olina, there's never a shortage of hapa haole or contemporary Hawaiian music playing around town. And if you feel like taking things up a notch and getting out into nature while listening to traditional chants and drums, then take part in an intimate ancient ceremony with a group at Helelei Ceremonies located at the Nu'uanu Pali Lookout – an experience not found anywhere else in Hawaii! Finally, treat yourself to some solo acoustic guitar from local singers at places like Duke's Canoe Club – where stunning views are complemented by soulful strumming!
31. Waikiki Starlight Luau
This luau is an exciting celebration of Hawaiian culture, featuring traditional music and hula dancers performing against the backdrop of Waikiki Beach. Along with a delicious island-style dinner buffet, the evening will include mesmerizing Polynesian fire dances and a slew of interactive activities like coconut weaving and lei making. As you settle into your seat and watch the sun dip below the horizon, performances will commence with a thrilling display of Hawaiian chants as women dressed in traditional garments take center stage.
Following this are energetic dances that involve swaying hips and spinning poi balls as well as daring feats like flame-throwing fire dancers! In addition to all this immersive entertainment, guests can sample unique local dishes such as kalua pork, raw fish poke bowls, coconut shrimp or taro rolls – all filling your plate with flavors from Hawaii's many cultures. With these culinary delights paired with unforgettable performances from some of Oahu's best artists, there's no better place to experience an authentic luau than at Waikiki Starlight Luau!
32. Honolulu Night Market
Honolulu is a vibrant city alive with culture, and the Honolulu Night Market is one of the best places to experience! Local artisans and vendors flock to this weekly event every Friday night to showcase their art and wares. From handmade jewelry and crafts to freshly made cuisine from some of Oahu's top chefs, the Honolulu Night Market has something for everyone.
Stroll through rows of vendors selling items ranging from clothing and accessories to art prints and souvenirs. While there, sample excellent street food, including hearty tacos, juicy burgers, and fresh poke bowls – all made with locally grown ingredients. Foodies can also explore dishes like Chinese desserts, Japanese crepes, or Indian curries that will transport your taste buds worldwide!
The night market also features live music performances throughout the evening, so you can enjoy an electric atmosphere as you browse through various stalls in search of treasures or relax with friends over delicious food. Whether you're looking for one-of-a-kind handmade finds or want to take in the sights, sounds and flavors of Hawaii's diverse culture
33. Outdoor Movie Nights
Get ready for a movie night under the stars at Outdoor Movie Nights in Oahu! This one-of-a-kind event takes place on select evenings throughout the year with screenings of popular films from Hollywood's classic film library. Soak up the summer evening breezes and enjoy the beauty of the Hawaiian night sky as you watch classic favorites like Casablanca or old-school action blockbusters like Die Hard 2.
Whether it's your first time or you're an old pro, there is something special about watching a movie outdoors. Prefer to bring your own snacks? No problem! There are food trucks onsite offering delicious treats like gourmet popcorn, churros and even craft beer. Or grab some friends and spend the evening outdoors, hanging out on blankets and lawn chairs while enjoying a beloved cinematic classic projected onto a giant outdoor screen. Outdoor Movie Nights in Oahu offer guests an unparalleled experience – a unique blend of culture, entertainment and the great outdoors. For any movie lover, this event should not be missed!
34. Fireworks Displays
Get ready for an unforgettable evening in Oahu at one of the fabulous fireworks displays across the island! From Waikiki Beach to Ala Moana Beach Park, Oahu's Fireworks displays provide a stunning spectacle of colorful explosions that light up the night sky. Whether you are looking for an exciting evening with family and friends or want to take in the jaw-dropping beauty of Hawaii's natural beauty, the Fireworks Displays in Oahu provide something for everyone.
These spectacular shows usually start around 8 p.m. and last just over twenty minutes – giving viewers plenty of time to admire the colors and patterns exploding in the sky. Enjoying a dinner out first is common – many restaurants offer exceptional views or packages so you can get a prime spot while enjoying some tasty local cuisine. The Fireworks Displays in Oahu provide a unique opportunity to experience Hawaii's breathtaking scenery while feeling inspired by these awe-inspiring shows.
From grand finale shows with synchronized music and sounds to small, intimate affairs, no matter which displays you attend, you are sure to be amazed by what this magical island has to offer
Other Activities
35. Beach Picnics
Enjoy a picnic on one of Oahu's many stunning beaches and make unforgettable memories! This is the perfect way to spend an afternoon in paradise, soaking up the sun and enjoying delicious beachside snacks.
On the North Shore, iconic Waimea Bay Beach Park offers stunning ocean views and plenty of beach space to spread a towel. Further south, Kailua beach park is popular among locals – it boasts white sand, impressive views, and perfect conditions for swimming, snorkeling, or just lazing around with friends in the sun.
Heading eastwards? Check out Hanauma Bay Nature Preserve – a protected bay full of natural wonders such as coral reefs, sea turtles, and exotic fish. With its shallow waters, this is the ideal spot for swimming or having fun on a paddleboard or kayak as you soak up your surroundings!
36. Visiting the Dole Plantation
Experience the charm and history of the iconic Dole Plantation in Oahu! Located on the beautiful North Shore of Oahu, the Dole Plantation is a great place to explore and learn about Hawaii's agricultural history. The plantation dates back to 1850 when James Drummond Dole established a sugarcane farm in the area.
Today, it is one of Hawaii's most popular tourist attractions – with its expansive gardens and historical buildings and its famed Pineapple Maze, visitors flock to this destination year-round. Aside from admiring its historic buildings, there are plenty of fun activities for visitors at the plantation. The Pineapple Express Train Tour takes you around vast pineapple fields while learning more about Dole Plantation's agricultural operations.
If you're daring, try your luck navigating the world's most giant maze – or take a leisurely stroll along its many trails. At the end of your visit, don't forget to drop by the Dole Store for treats such as ice cream or freshly picked fruits!
37. Exploring Historic Downtown Honolulu
Immerse yourself in the vibrant culture of Downtown Honolulu and explore its many historical sites! You'll find plenty of attractions, landmarks, and activities reflecting the old-world charm and modern city living. Start your day by walking through Hawaiian royalty's holiest palace – Iolani Palace. It was the home of the Kingdom's monarchy between 1845 and 1893.
The palace is now open to the public and is an impressive reminder of Hawaii's royal past. Nearby lies Iolani Barracks, where armed guards once watched over the palace grounds. As you walk around downtown Honolulu, check out various historic monuments such as the King Kamehameha Statue, Queen Liliuokalani Statue, and Royal Mausoleum – all of which serve as poignant reminders of Hawaii's rich history.
For more contemporary cultural experiences, don't miss Kaka'ako Farmer's Market with its colorful street art and lively farmers market stalls filled with delicious local produce; or meander down Nuuanu Avenue for some great shopping experiences at popular stores like Nike Town and Island Vintage Coffee.
38. Exploring Oahu's North Shore
Adventure awaits on the beautiful North Shore of Oahu! Here, you'll find golden sandy beaches, lush rainforests, and stunning sunsets – making it an ideal spot to kick back and relax or explore.
The North Shore is world famous for its spectacular surf spots, where some of the best big waves can be found. Whether you're a pro surfer or want to try surfing, the North Shore's many beaches are excellent places to take lessons and hone your skills. Additionally, with multiple beach parks along the shoreline – including Waimea Bay Beach Park – there are plenty of opportunities to go swimming or snorkeling.
For those looking for a slower pace, several trails offer breathtaking views of cascading waterfalls, lush valleys, and nearby mountain ranges. Adventure awaits in Haleiwa town where visitors can eat local treats like shaved ice and acai bowls while exploring charming stores full of Hawaiian souvenirs.
39. Stargazing at Kaena Point State Park
Discover the beauty of the night sky at Kaena Point State Park! Located at the northwestern tip of Oahu, this secluded beach park is one of the best places for stargazing on the island. On clear nights, you can admire a spectacular star-filled panorama with constellations like Orion and Taurus shining brightly in the evening sky.
To get a better view of the stars, go to Kaena's remote seashore, where you'll find no artificial light pollution to ruin your picturesque nightscape. For those interested in learning more about Hawaii's astronomy-rich culture, a visit to Kaena Point is an absolute must! Here, you can take a guided tour and get an educational narration about Hawaiian kahuna astronomers who once used the stars to navigate their islands.
With telescopes on site, visitors can also get a closer look at other celestial wonders, such as planets and galaxies. Kaena Point State Park is definitely worth checking out for any curious soul looking to explore Hawaii's beautiful night sky.
Oahu is a paradise for adventure-seekers and nature enthusiasts alike! From surfing on the North Shore to exploring lush rainforests and stargazing at Kaena Point State Park, there's something fun for everyone to enjoy. So come experience all that this amazing Hawaiian island has to offer and create memories that will last a lifetime. Aloha!