The best places to eat in Oahu offer authentic classic Hawaiian dishes or innovative fusion cuisine that are truly memorable. Whether you're looking for fine dining or a quick bite, Oahu has some of the best restaurants in Hawaii. From small hole-in-the-wall eateries in Chinatown to big plate lunches and high-end restaurants in Waikiki, exploring Oahu's culinary delights is a unique and unforgettable experience!
This article will explore some of the best places to eat in Oahu and why they should be on your list of must-try restaurants.
The 25 Best Places to Eat in Hawaii Oahu
1. Duke's Waikiki
Address: 2335 Kalākaua Ave #116, Honolulu, HI 96815
Restaurant Menu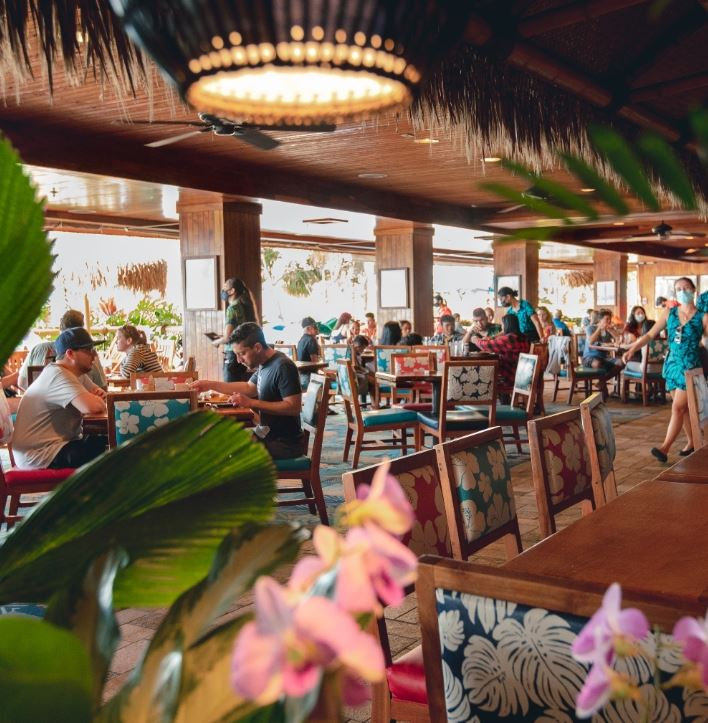 Located on Waikiki Beach, Duke's Waikiki serves classic Hawaiian dishes with a modern twist. From fresh seafood to succulent steaks, there's something for everyone here. Be sure to try the signature Hula Pie, a delectable dessert made with macadamia nut ice cream and a chocolate cookie crust.
Start your meal with a refreshing POG juice before diving into Duke's famous Hula Pie. This monstrous dessert features nine scoops of ice cream topped with fudge and macadamia nuts served in an Oreo cookie crust. Or try one of the house specialties, such as the grilled Mahi Mahi tacos or the Kiawe-Smoked BBQ Pork Plate with two sides.
Besides the delicious food, Duke's Waikiki's unique atmosphere is the real highlight. Listen to live music from local artists while sipping cocktails from their diverse selection of craft beers, wines, and spirits. With stunning sunset views, you won't find anywhere else in Oahu. There's no better way to truly experience island living than a visit to Duke's Waikiki!
2. Helena's Hawaiian Food
Address: 1240 N School St, Honolulu, HI 96817
Restaurant Menu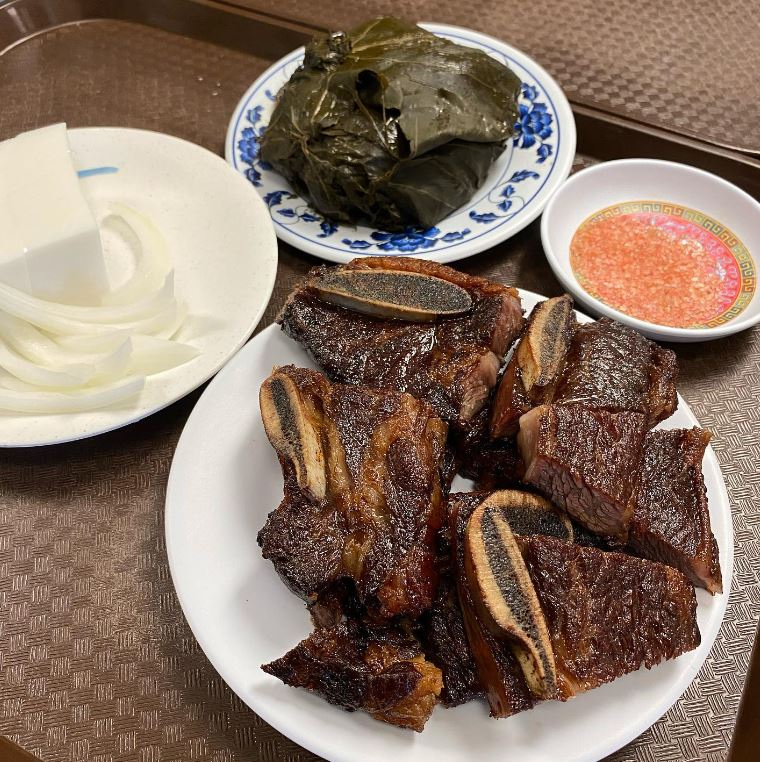 For over 70 years, Helena's Hawaiian Food has been serving authentic island cuisine and traditional classics passed down through generations. Located in the heart of Honolulu, this beloved restaurant is renowned for its generous portions of flavorful dishes.
Start your meal with some poi and kalua pork before diving into one of their signature dishes, like their kalbi short ribs or squid luau. Be sure also to try their succulent guava BBQ chicken or smoked ahi poke bowl. No matter what you order, Helena's talented kitchen always includes flavorful local ingredients such as fresh fish, taro, and coconut milk in every dish.
In addition to the delicious food, Helena's Hawaiian Food offers a unique dining experience. This includes live music from local entertainers and an outdoor patio with beautiful views of Honolulu City lights – perfect for enjoying a refreshing adult beverage from their selection of local beers, wines, and cocktails.
3. Nico's Pier 38
Address: 1129 N Nimitz Hwy, Honolulu, HI 96817
Restaurant Menu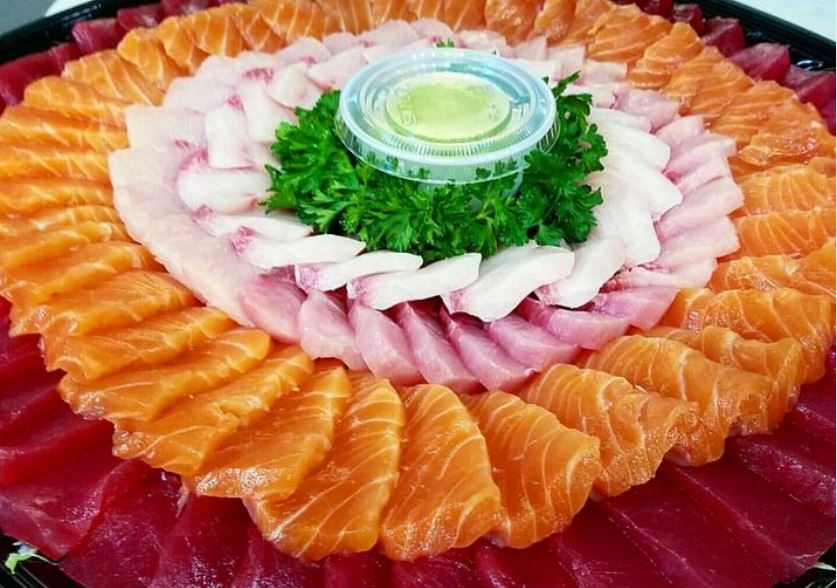 Nico's Pier 38 is an iconic seafood restaurant that locals and visitors love. Featuring a vibrant atmosphere and waterfront views of the harbor, it is no wonder why this eatery has been consistently rated as one of Oahu's top seafood restaurants. Start your meal with their delicious garlic edamame before diving into one of their signature dishes like the coconut shrimp or seared ahi poke bowl.
Other favorites include their famous misoyaki butterfish served with shrimp and vegetables, Nico's paniolo-style ribs, barbecued prawns and steamed local fish. In addition to delectable food, Nico's Pier 38 also provides friendly service and an impressive selection of local Hawaiian beers, wines, and tropical cocktails. The restaurant also offers live music from local Hawaiian artists – setting a magical ambiance for any occasion.
4. Hy's Steak House Waikiki
Address: 2440 Kūhiō Ave., Honolulu, HI 96815
Restaurant Menu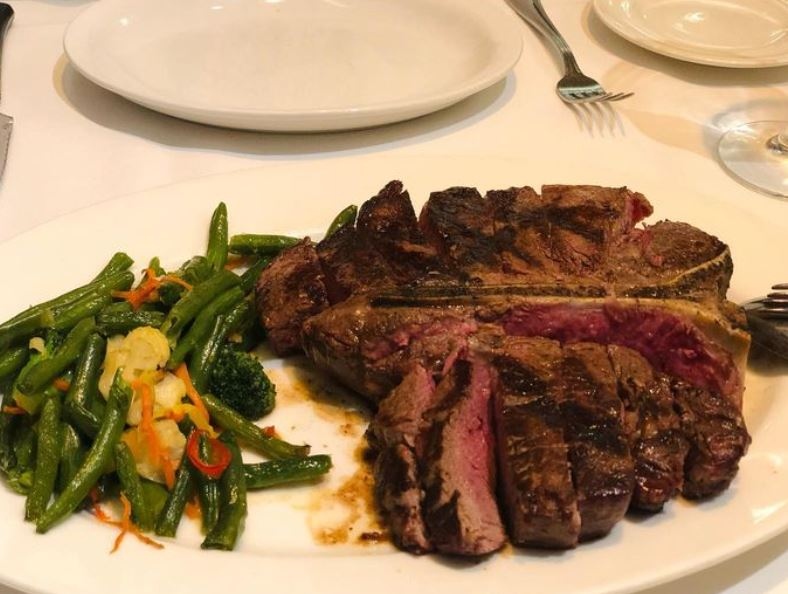 Enjoy a taste of old-fashioned steakhouse luxury at Hy's Steak House Waikiki. Located near the heart of Waikiki, this classic eatery is known for its premium cuts of beef and succulent seafood dishes. From dry-aged New York strip to filet mignon, their steak dishes are perfectly cooked and complemented with a selection of specially crafted sauces.
The menu also features an array of fresh local fish and seafood – all cooked to perfection with delicate herbs and spices. Be sure to save some room for dessert too! Whether you're looking for an indulgent chocolate lava cake or something lighter like one of their signature sorbets, they have something to satisfy any sweet tooth.
5. Morimoto Waikiki
Address: 2490 Kalākaua Ave, Honolulu, HI 96815
Restaurant Menu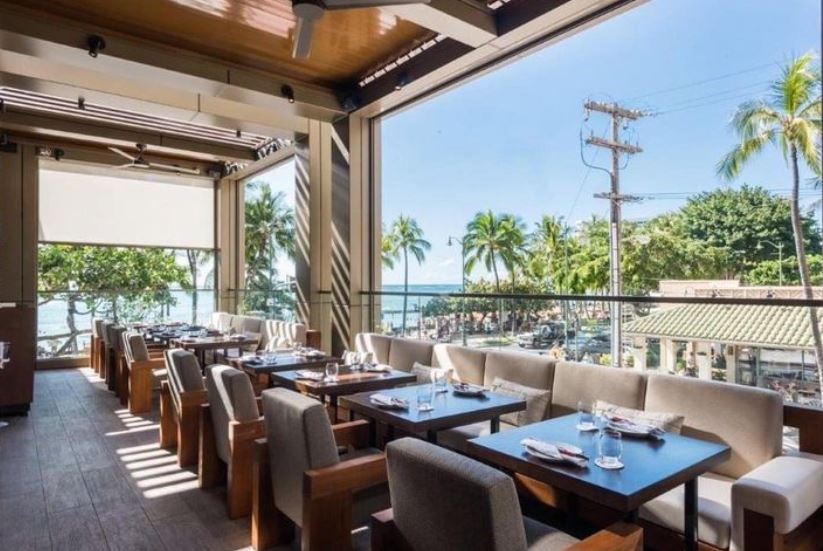 From the moment you step into Morimoto Waikiki, you know you are in for an exceptional evening. Located along the world-renowned Waikiki Beach, this renowned Japanese restaurant offers an unforgettable culinary experience with its modern décor, sophisticated atmosphere, and delicious cuisine.
Chef Masaharu Morimoto brings his award-winning fusion of traditional Japanese flavors with modern twists to each dish he creates. Start your meal with their delicious appetizers like the Maguro Carpaccio or Icelandic Smoked Salmon before turning to entrees such as their seared Chutoro Tuna, bold Grilled Squid, or savory Wagyu Sukiyaki. Not to mention, their sushi selection is unrivaled and features some of the freshest ingredients from all around the island.
6. La Mariana Sailing Club Restaurant
Address: 50 Sand Island Access Rd, Honolulu, HI 96819
Restaurant Menu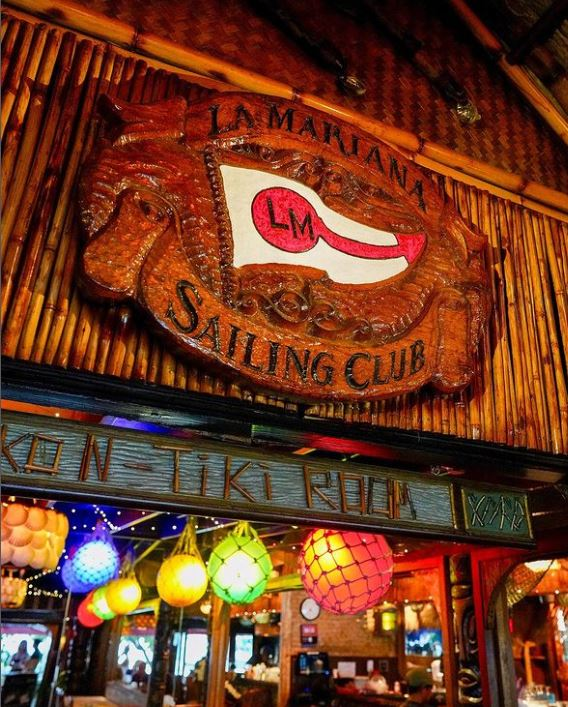 La Mariana Sailing Club Restaurant is an iconic restaurant serving delectable cuisine since 1957. As you walk in, you are immediately immersed in a classic paradise that transports you back to Hawaiian nostalgia with its tiki-themed decoration and vintage vibe.
The restaurant's menu offers a variety of dishes made from only the freshest ingredients combined with Chef Jeff Sumagaysay's experience and creativity. You can choose from classic favorites like Hawaiian Poke Bowls or Kalua Pork Tacos to more modern selections such as their Ahi Tuna Tower or Caramelized Garlic Shrimp. Whatever your appetite desires – La Mariana Sailing Club will not disappoint!
And what pairs better with a great meal than an even more incredible view? Not to mention their spectacular ocean views and Diamond Head Volcano – this restaurant provides unbeatable sunset dining experiences that cannot be missed! Add some live music entertainment into the mix, and La Mariana Sailing Club Restaurant is sure to make for an unforgettable evening out on the water.
7. Buzz's Original Steak House
Address: 413 Kawailoa Rd, Kailua, HI 96734
Restaurant Menu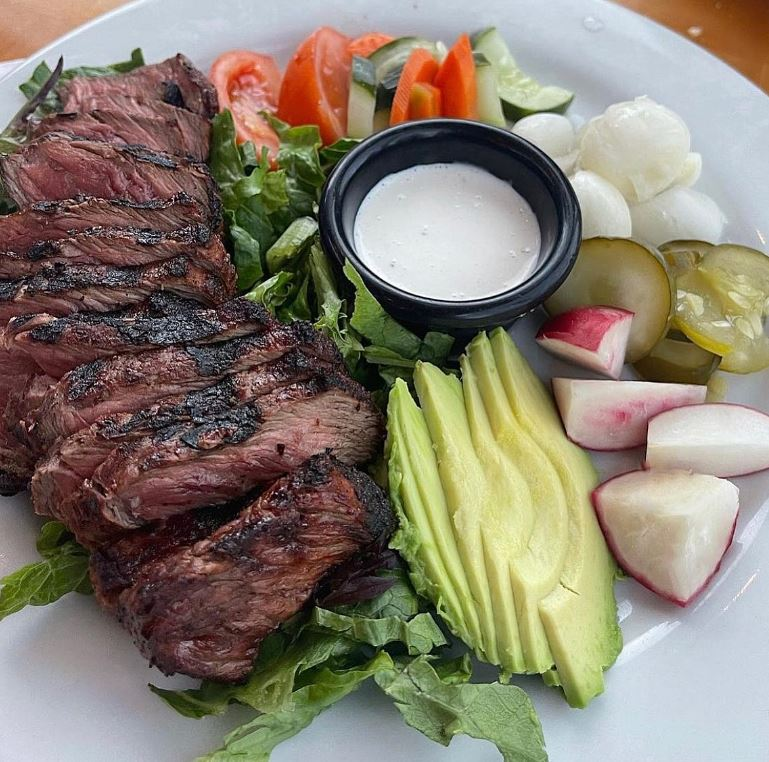 Since opening its doors in 1962, this classic steakhouse has been serving up some of the juiciest certified Angus beef on the island. Start off your dinner with an appetizer like their Grilled Giant Tiger Prawns or Beer Battered Onion Rings before turning to one of their delicious entrées.
With various savory dishes from Sirloin Steaks and Filet Mignons to Rack of Lamb and Lobster Tail – Buzz's Original Steak House offers something for any meat-lover. Not to mention, each dish is cooked to perfection by their renowned chefs that use only the freshest ingredients available. If you are still hungry after dinner, indulge in one of their decadent desserts like Chocolate Lava Cake or Caramel Apple Pie a La Mode!
8. Koko Head Cafe
Address: 1120 12th Ave #100, Honolulu, HI 96816
Restaurant Menu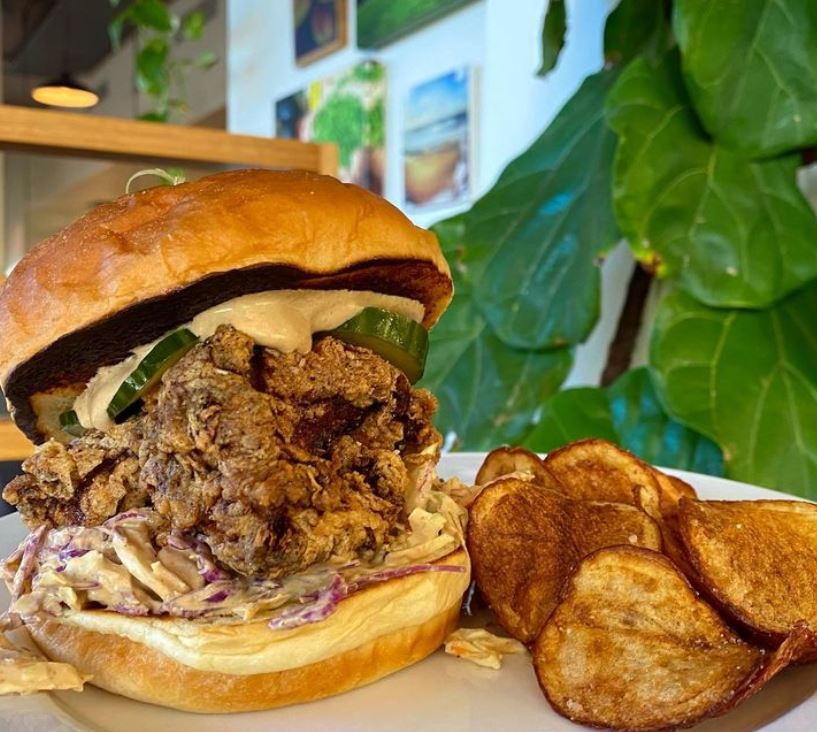 With a stunning view of the majestic Koko Head crater, Koko Head Cafe is the perfect spot for brunch or lunch. Located in Hawaii Kai, this popular eatery prides itself on using only local and organic ingredients to make a delicious array of dishes. Their menu includes classic breakfast favorites such as pancakes, French toast, egg benedicts, and unique lunch items like fish tacos, poke bowls, and salads. Whatever you choose to indulge in – be sure to pair it with one of their fresh-brewed artisanal coffees or teas!
Koko Head Cafe is also known for its delightful desserts. Their signature treat is the Mac Nut Butter Mochi Cake, served warm with ice cream and mac nut streusel – a truly rich experience! On top of that exceptional food, their friendly staff and laid-back atmosphere make it an ideal place to hang out with friends or relax while taking in the breathtaking views.
9. Mama's Fish House Maui
Address: 799 Poho Pl, Paia, HI 96779
Restaurant Menu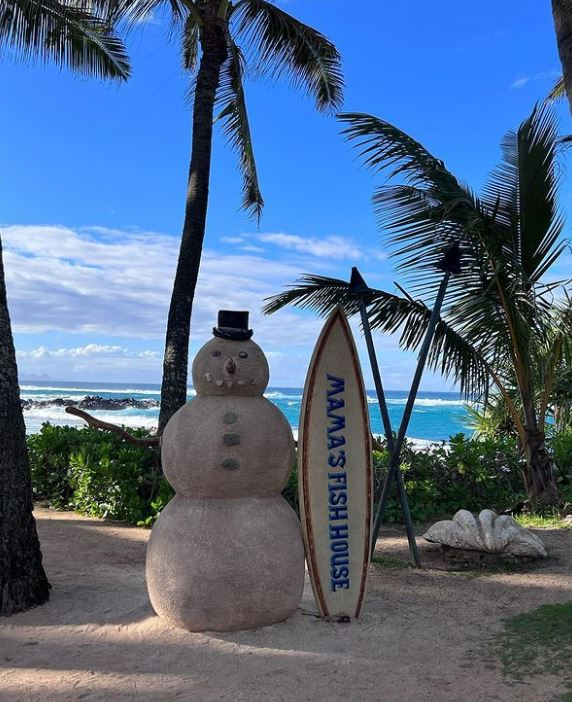 Take a trip to paradise and visit one of Maui's most beloved restaurants – Mama's Fish House, considered by many as one of the best restaurants in Honolulu. Since opening in 1973, this iconic Polynesian-style restaurant has been serving exquisite seafood dishes highlighting the freshest catches from local fishermen. Start off your meal with an appetizer like their famous Poke Nachos or Fish 'n Chips before moving on to the main event.
With dishes like Ahi Katsu, Coconut Crusted Mahimahi, and Baked Ono wrapped in banana leaves – there is something for everyone at Mama's Fish House. Pair them with a selection from their extensive wine list, or choose one of their signature cocktails, like the Spicy Papaya Mule, to make your meal even more special! If you still have room after dinner, why not finish with some of their mouth-watering desserts? From Macadamia Nut Pie to Haupia Cake – you can tantalize your taste buds any way you please!
10. Roy's Hawaii Kai
Address: 6600 Kalanianaʻole Hwy Suite 110, Honolulu, HI 96825
Restaurant Menu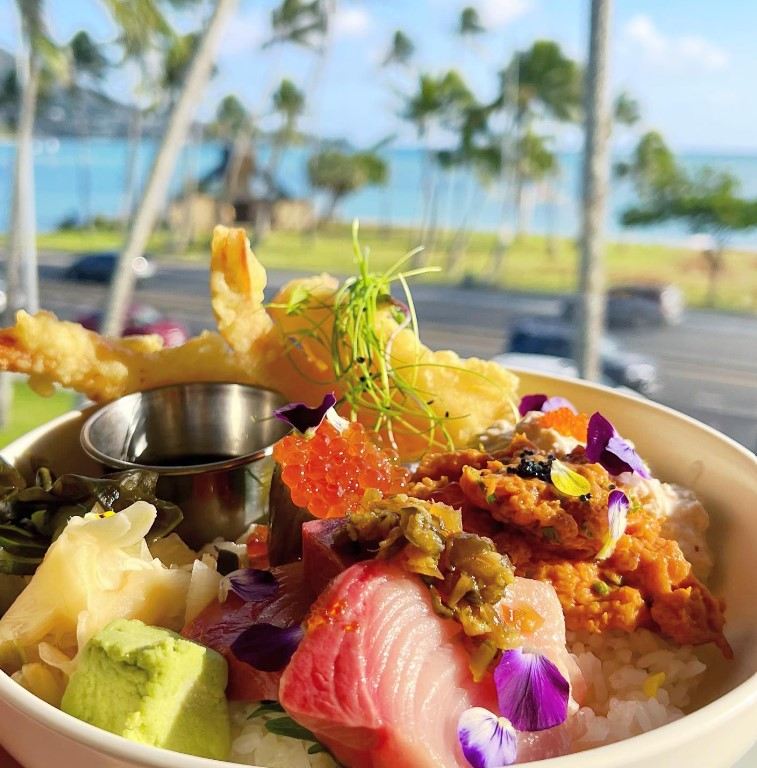 Experience a taste of the Islands at Roy's Hawaii Kai. This popular restaurant specializes in modern Hawaiian cuisine, using only the freshest ingredients to create mouth-watering dishes that make you feel like you're on vacation – truly one of the best places to eat in Waikiki.
Start with their famous Mac Nut Crusted Brie before moving on to an entrée such as Ahi Tuna Steak or Grilled Lamb Chops. To add a little extra flavor, be sure to try one of their signature sauces like the Hawaiian Ginger Butter or Sweet Soy Reduction.
In addition to savory main courses, Roy's prepares delicious desserts such as Kona Coffee Cream Brulee and Banana Wrapped Caramelized Coconut. These sweet treats are the perfect ending to your meal! With a wide selection of dishes and friendly staff – Roy's Hawaii Kai is sure to give you an unforgettable dining experience complete with island vibes!
11. Rainbow Drive-In
Address: 3308 Kanaina Ave, Honolulu, HI 96815
Restaurant Menu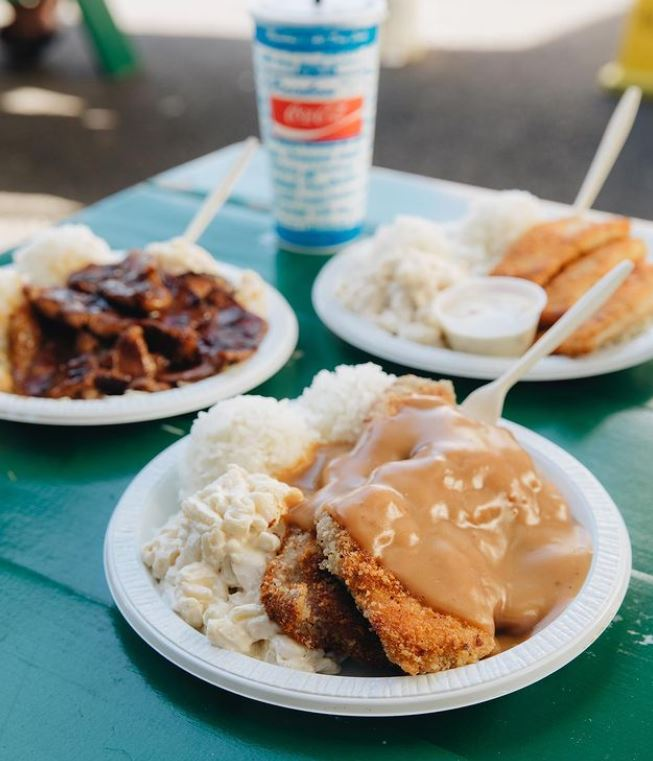 Take a trip back in time and visit Honolulu's iconic Rainbow Drive-In. Since 1961, this family-owned restaurant has been serving classic Hawaiian plates like the legendary Plate Lunch – a heaping portion of macaroni salad, white rice, and your choice of entrée, such as their much-loved chili chicken.
But it's not just lunching that you can enjoy at Rainbow Drive-In. They also offer delicious breakfast items like Spam and Eggs or Portuguese Sausage with two eggs. To really get an authentic taste of Hawaii, try one of their plate specials like the Laulau Special – laulau pork wrapped in taro leaves served with poi and macaroni salad. Don't forget to save some room for dessert! Enjoy sweet treats like Haupia Pie or Pineapple Chiffon Cake to finish your meal.
12. Side Street Inn on Da Strip
Address: 614 Kapahulu Ave #100, Honolulu, HI 96815
Restaurant Menu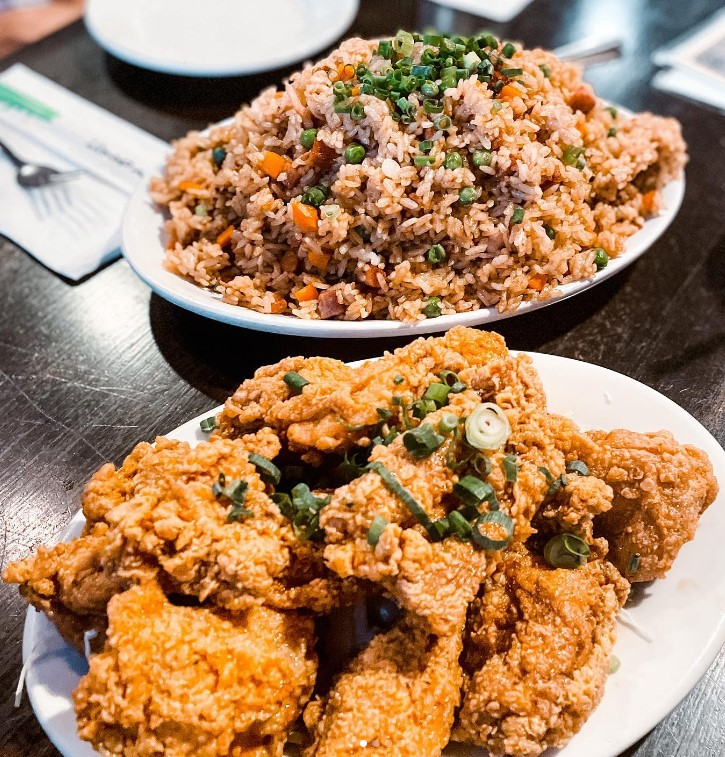 Visit Side Street Inn on Da Strip for the best comfort food around. Honolulu's beloved restaurant has been serving hearty plates of local specialties since 1967. Enjoy dishes like the signature Pork Chops, Sukiyaki Donburi, or their classic Loco Moco plate. Don't forget to add an appetizer to start your meal – try their Fried Calamari or Crabcakes for a little extra.
If you want something lighter, try one of their salads, such as the Kale Caesar Salad or Grilled Shrimp with Pineapple Salsa. End your meal with a sweet treat like the decadent Molten Chocolate Lava Cake served with a scoop of ice cream or Banana Pie topped with seasonal fruit – both are mouth-watering and sure to leave you satisfied! With its traditional Hawaiian fare made from scratch, Side Street Inn on Da Strip is definitely worth a visit if you're looking for some flavorful comfort food.
13. Sansei Seafood Restaurant & Sushi Bar
Address: 2552 Kalākaua Ave, Honolulu, HI 96815
Restaurant Menu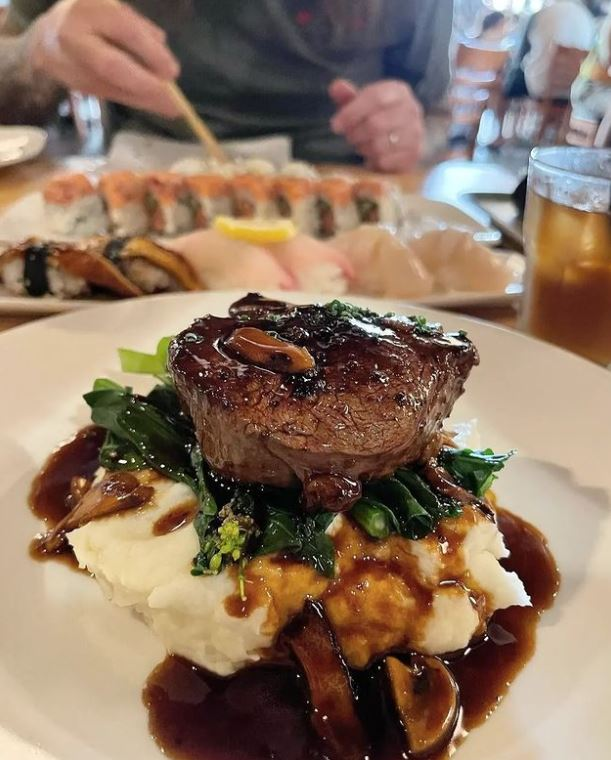 Visit Sansei Seafood Restaurant & Sushi Bar to taste Hawaii's finest seafood. Located in Honolulu, this award-winning restaurant is well-known for its unique preparations of local fish such as Ahi Tuna and Ono. Start with delicious appetizers like the Dungeness Crab Cakes or Marinated Hawaiian Opah before trying one of their signature entrees, such as the Kamikaze Mahi Mahi or Kumiai Oyster Yakiudon.
For an out-of-this-world sushi experience, try a selection of their creative rolls like the Shrimp Dynamite Roll or Dragon Roll. Finish off your meal with a sweet treat like Tempura Ice Cream or Mochi Crunch Cake – both make perfect endings to an unforgettable meal.
14. Ono Seafood
Address: 747 Kapahulu Ave, Honolulu, HI 96816
Restaurant Menu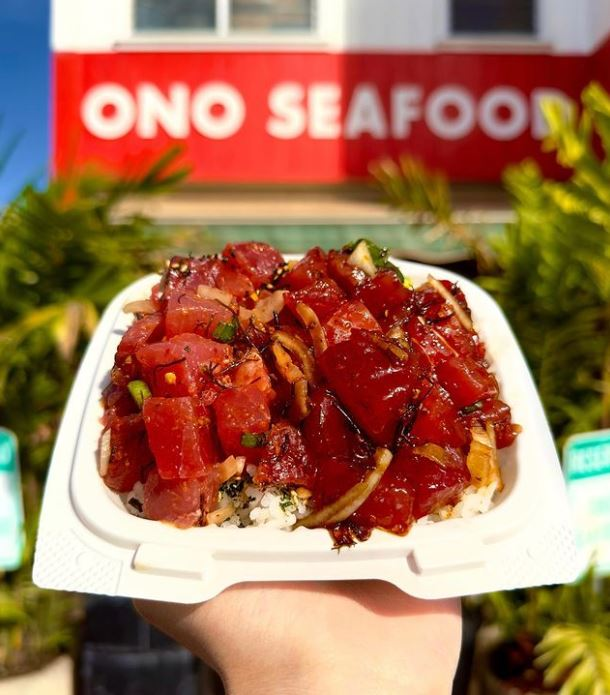 Discover Ono Seafood for some of Hawaii's freshest catch. Located on Oahu, this humble eatery has been serving its famous poke bowls and other traditional Hawaiian favorites since 1997. Try one of their signature poke bowls, such as the Ahi Tuna or Salmon & Avocado Bowls.
Want something a little heartier? Dig into the Fried Mahi Plate, the Spicy Grilled Octopus Bowl, or the Fresh Kokoda (marinated raw fish). Don't forget to try some sides like Macaroni Salad, Steam Rice, or Kim Chee – sure to bring a flavorful twist to your meal. For those with a sweet tooth, enjoy a dessert like Haupia Pie or Mango Rolls dipped in honey – both are sure to satisfy your cravings
15. Yama's Fish Market
Address: 2332 Young St, Honolulu, HI 96826
Restaurant Menu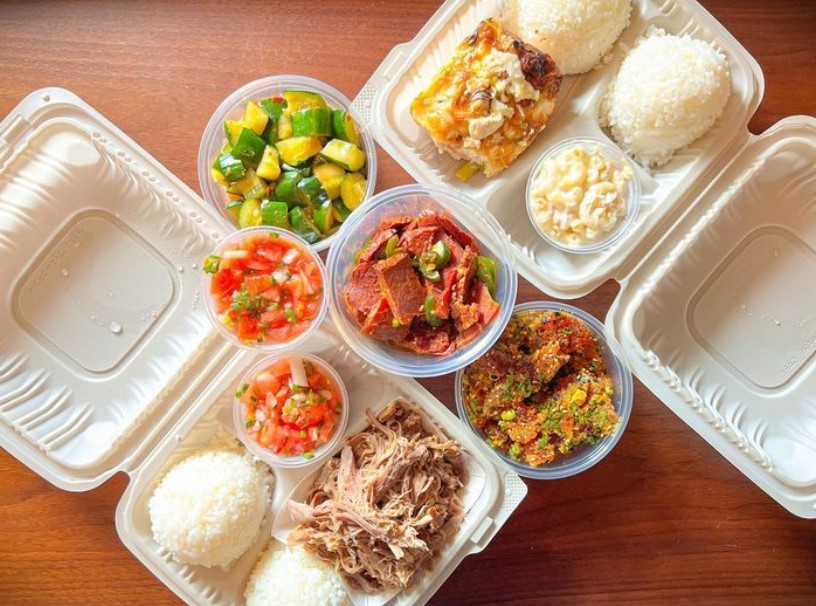 For the freshest seafood in Honolulu, head to Yama's Fish Market. This family-owned and operated business have been serving some of the city's best seafood since 1976. Take a stroll through the bustling marketplace and take your pick from an array of fresh catches including Ahi Tuna, Ono, Mahi Mahi, and more.
For those looking for something more adventurous, try some of their local favorites like Monchong or even Opakapaka. Ready to get cooking? Stop by their deli for tasty side dishes like squid luau, crab salad, and poke – all perfect for bringing out the flavors of your seafood. And if you're looking for a perfect accompaniment for your meal, don't forget to check out their wide selection of sake and Japanese beer
16. Wailana Coffee House
Address: Wailana Coffee House, 1860 Ala Moana Blvd, Honolulu, HI 96815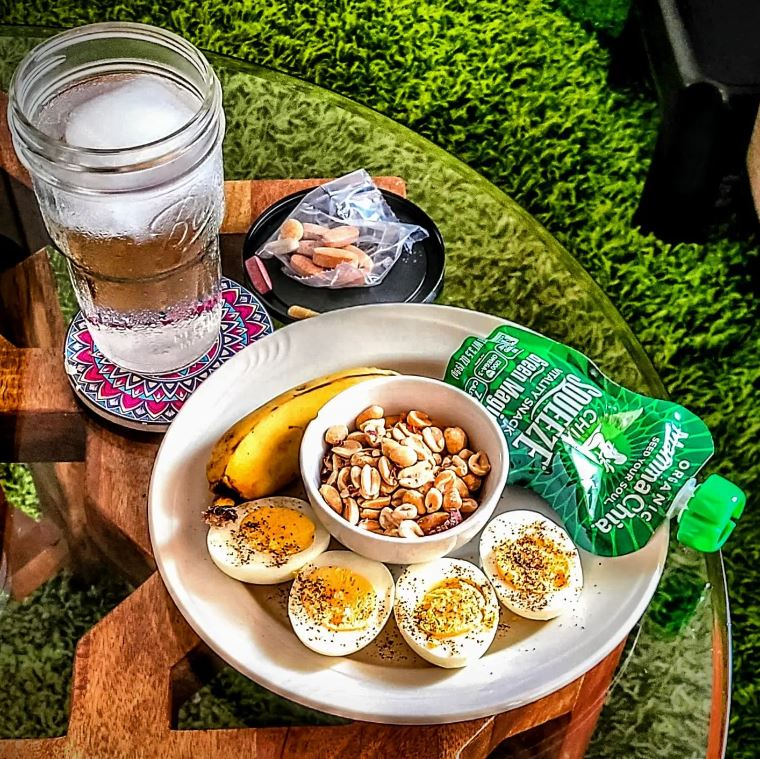 For the perfect start to your day, head to Wailana Coffee House. Located on Oahu's Waikiki Beach, this landmark eatery has been serving classic favorites since 1966. They offer breakfast favorites like waffles and eggs benedict to traditional dinner entrees such as fish, chips, and steak omelets. And if you're looking for something a bit more special, don't miss out on their signature dishes like Macadamia Nut Pancakes or Crab Louie Salad – both delicious!
17. Hula Grill Waikiki
Address: 2335 Kalākaua Ave, Honolulu, HI 96815
Restaurant Menu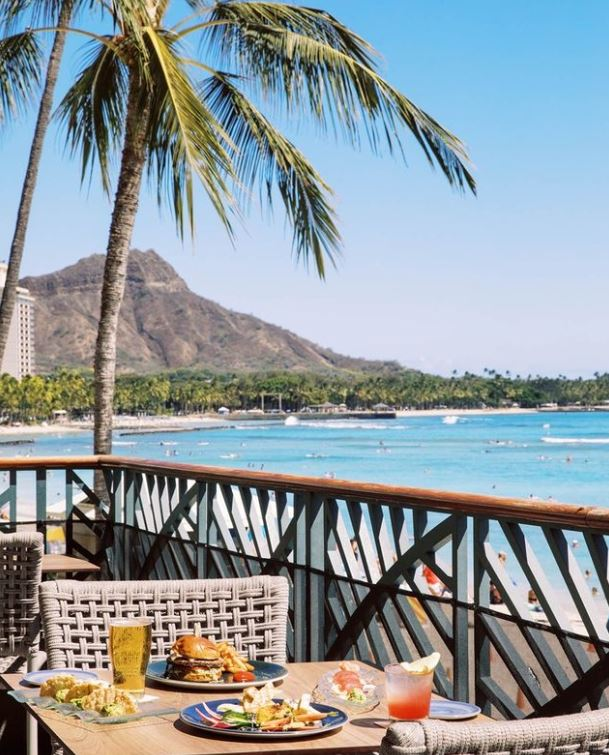 Soak in the stunning views of Waikiki Beach at Hula Grill Waikiki. Whether grabbing a bite with friends or enjoying a special night out, this restaurant is guaranteed to be an experience like no other. Hula Grill offers a selection of succulent seafood dishes such as Grilled Ono, Kiawe-Smoked Pork, and Teriyaki Crusted Mahi Mahi.
Each dish will tantalize your taste buds with custom sauces, local spices, and rubs. For those looking for something lighter, don't miss out on their delicious salads and poke bowls – perfect for any hot Hawaiian day!
18. Orchids at Halekulani
Address: 2199 Kālia Rd, Honolulu, HI 96815
Restaurant Menu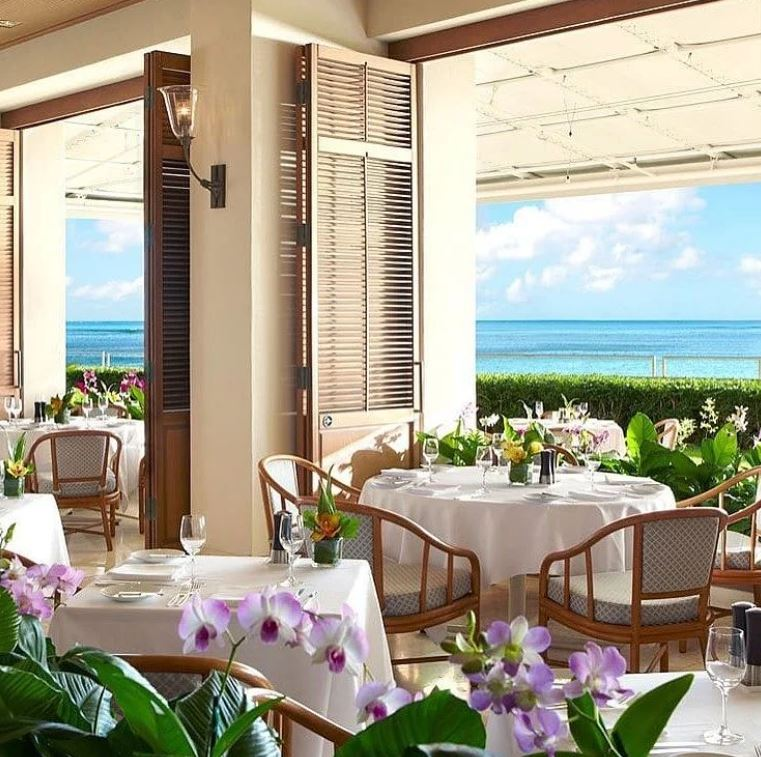 Experience a taste of paradise at Orchids at Halekulani. Located in the heart of Waikiki, this elegant fine dining establishment will tantalize your palate with its exquisite menu options. From light and airy appetizers to succulent entrees, each dish is crafted with the freshest ingredients and extraordinary care.
The restaurant's signature dishes include Tuna Risotto and Potato-Crusted Corvina, sure to delight any seafood lover. For those with a more sophisticated palette, don't miss out on executive chef Vikram Garg's tasting menus – they feature some of Hawaii's most unique dishes!
19. Kona Brewing Company Pub & Brewery
Address: 7192 Kalanianole Highway, Honolulu, HI 96825
Restaurant Menu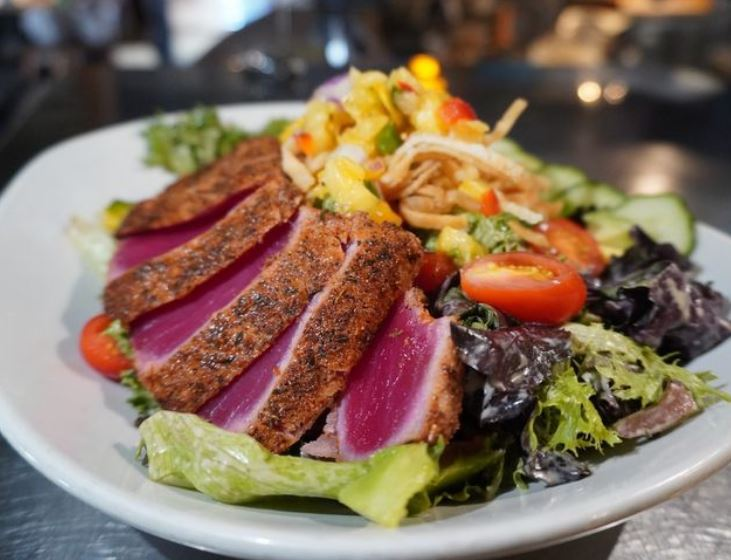 Experience the taste of Hawaii's favorite brewery in paradise at Kona Brewing Company Pub & Brewery. Located in Kailua-Kona, they proudly craft some of the best beers on the island. From light and crisp Island Lagers to full-bodied Dark Ales and everything in between, their range of brews is sure to satisfy all palettes. At the brewery, you can indulge in delicious pub food with a Hawaiian twist – think freshly made tacos with pulled pork, walnut porter braised beef sliders and truffle mac & cheese!
They also offer an extensive selection of small plates perfect for sharing with friends. At the tasting room, sample from their ever-changing selection of seasonal brews. For those looking for something a bit more unique, try one of their signature specialty beers, such as 'Big Wave Golden Ale' or 'Lilikoi Saison.' And don't forget about their limited edition Reserve Series – these unique beers are only available for a short time, so get them while you can!
For a truly unforgettable experience, take part in one of the brewery's tours – you'll learn all about Kona's brewing process while sampling some delicious beers!
20. Marukame Udon
Address: 2310 Kūhiō Ave., Honolulu, HI 96815
Restaurant Menu
Satisfy your noodle cravings at Marukame Udon in Honolulu! Offering an extensive selection of traditional Japanese udon noodles served hot and fresh in various flavors, this popular spot is sure to hit the spot. The menu features over 20 types of udon dishes – from classic tempura udon to sukiyaki beef udon – plus a range of toppings such as tempura vegetables or grilled pork belly.
Their handmade noodles have a satisfying firmness and chewy texture that makes them perfectly enjoyable as a simple soup or with multiple dipping sauces. Other must-tries include their onigiri (rice balls) and seasonal specials like the cold somen nagashi noodle salad. Aside from their tasty food, the atmosphere at Marukame Udon is also quite unique.
The restaurant has an old-fashioned yet modern look, with warm yellow lighting and vintage decorations that really make you feel at home. Plus, there are always special events going on such as cooking classes and exclusive tasting sessions!
21. Pa'ina Lanai
Address: 46-056 Kamehameha Hwy, Kaneohe, HI 96744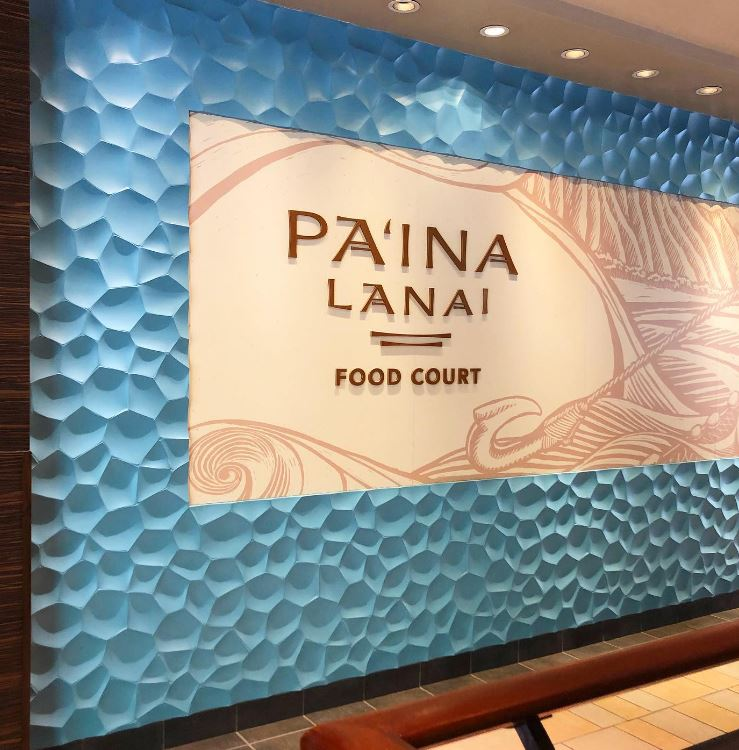 Enjoy a unique and unforgettable experience at Pa'ina Lanai in Honolulu! This hidden gem is located just moments away from Waikiki and offers award-winning traditional Hawaiian food made with locally sourced ingredients in an exotic setting. At the restaurant, savor dishes like garlic shrimp scampi, grilled ono fish, macadamia nut-crusted mahimahi, and honey sesame glazed pork.
Everything on the menu is cooked to perfection and is sure to tantalize your taste buds! Pa'ina Lanai's ambiance is unique – you can dine inside in their open-air dining room or outside in their lush garden patio surrounded by tropical flower arrangements. The decor features bright colors, vibrant artwork, and cozy seating areas – making it a great place to hang out all night long.
22. Halekulani Bakery & Restaurant
Address: 2233 Helumoa Rd, Honolulu, HI 96815
Restaurant Menu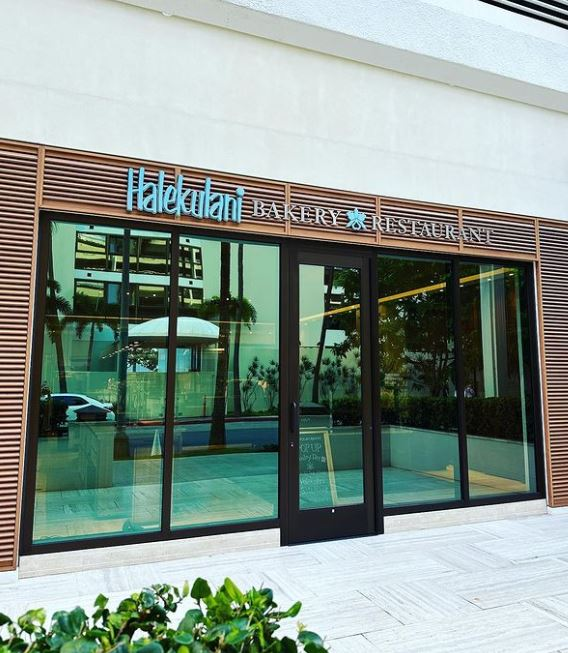 Indulge in delicious, freshly-made creations at Halekulani Bakery & Restaurant in Honolulu! Nestled within the iconic Halekulani Hotel, this cozy eatery has been serving locals and visitors alike for years – and it's not hard to see why. The bakery boasts a wide selection of freshly-baked treats, from cupcakes and cookies to delectable salads and sandwiches. Start your day with one of their famous pastries or muffins paired with a hot beverage, such as coffee or tea.
Enjoy an afternoon snack of artisanal cheese and charcuterie platters made with local ingredients. In addition to the bakery items, Halekulani Bakery & Restaurant also serves up a variety of delicious main courses cooked to perfection. Dig into succulent seafood dishes like baked salmon and grilled mahimahi, or savor the delicate flavors in their vegetarian dishes.
23. Piggy Smalls
Address: 1200 Ala Moana Blvd, Honolulu, HI 96814
Restaurant Menu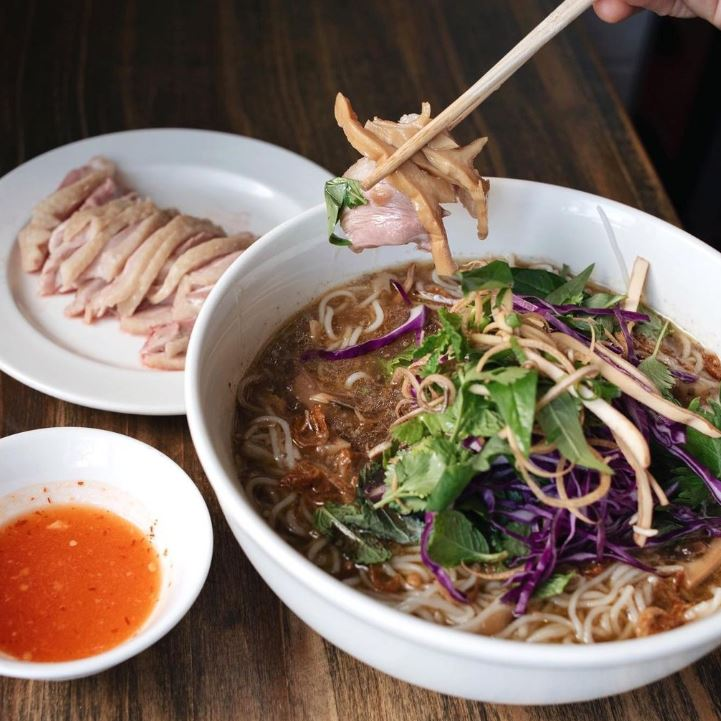 Head to Piggy Smalls for a unique dining experience in Honolulu! This local restaurant is beloved by locals and tourists for its creative fusion of international flavors and traditional Hawaiian flair. Start your meal with one of their signature appetizers – you'll love the Szechuan green beans for a flavorful kick or the Kālua pork sliders for a classic favorite.
Next, choose from an array of entrees such as fried rice dishes, curries, and stir-fries made fresh from local ingredients. The "burnt ends" – slow-cooked beef brisket – are incredibly delicious. For dessert, try out Piggy Smalls' famous shaved ice creations. The flavors range from tropical-inspired fruits to rich chocolate and luscious cheesecake – all served with a generous helping of condensed milk. It will definitely satisfy even the sweetest tooth!
24. Alan Wong's Restaurant
Address: 1857 S King St, Honolulu, HI 96826
Restaurant Menu
Alan Wong's Restaurant is a renowned fine-dining restaurant with a modern twist on authentic Hawaiian cuisine. In 1995, Chef Alan Wong opened his iconic establishment and has served unique dishes ever since. Whether looking for an intimate evening with your significant other or a special occasion to celebrate with friends and family, Alan Wong's is sure to meet all your expectations.
From classic island favorites like kalua pork and lau lau to creative dishes like the miso-marinated butterfish or char siu pork with steamed bao bun – no flavor is left forgotten! Make sure to save room for their delicious desserts, including their famous haupia (coconut pudding) and banana coconut cake. Aside from the exquisite food, Allan Wong's also offers excellent wines, local beers, and handcrafted cocktails. Add in the restaurant's warm atmosphere, attentive service staff, and cultural artwork – it's easy to understand why this Honolulu staple continues to thrive amongst Hawaii's competitive culinary scene.
BONUS
The Street Food Hall: For some of the best street food in Oahu, head to The Street Food Hall.
This popular spot serves various delicious dishes like poke bowls and Korean tacos with various toppings. From classic Hawaiian dishes to innovative fusion cuisine, there are plenty of delicious options to choose from when dining in Oahu.
Whether you're looking for fresh seafood or succulent steaks, these 25 restaurants in Oahu will please even the pickiest eaters. So next time you're in Oahu, be sure to check out one (or all!) of these amazing eateries for a truly unforgettable meal!