The best boutique hotels in Bowness-on-Windermere place you in some of the most idyllic locations in United Kingdom.
Bowness-on-Windermere is a charming and picturesque town located in the heart of the Lake District in England. Surrounded by breathtaking scenery and nestled on the shores of Windermere, England's largest lake, Bowness offers visitors a unique blend of natural beauty, history, and cultural experiences.
With a variety of outdoor activities, shopping and dining options, and historic attractions, Bowness-on-Windermere is the perfect destination for anyone looking to explore the Lake District and experience the best of what England has to offer. Whether you're an outdoor enthusiast, a culture lover, or simply looking for a relaxing getaway, Bowness-on-Windermere is sure to leave a lasting impression on all who visit.
We hand-picked top-rated boutique hotels in Bowness-on-Windermere to consider for your next getaway!
The 10 Best Bowness-on-Windermere Boutique Hotels
1. The Angel Inn – The Inn Collection Group
8.2 Average Rating
Get the Lowest Rates Here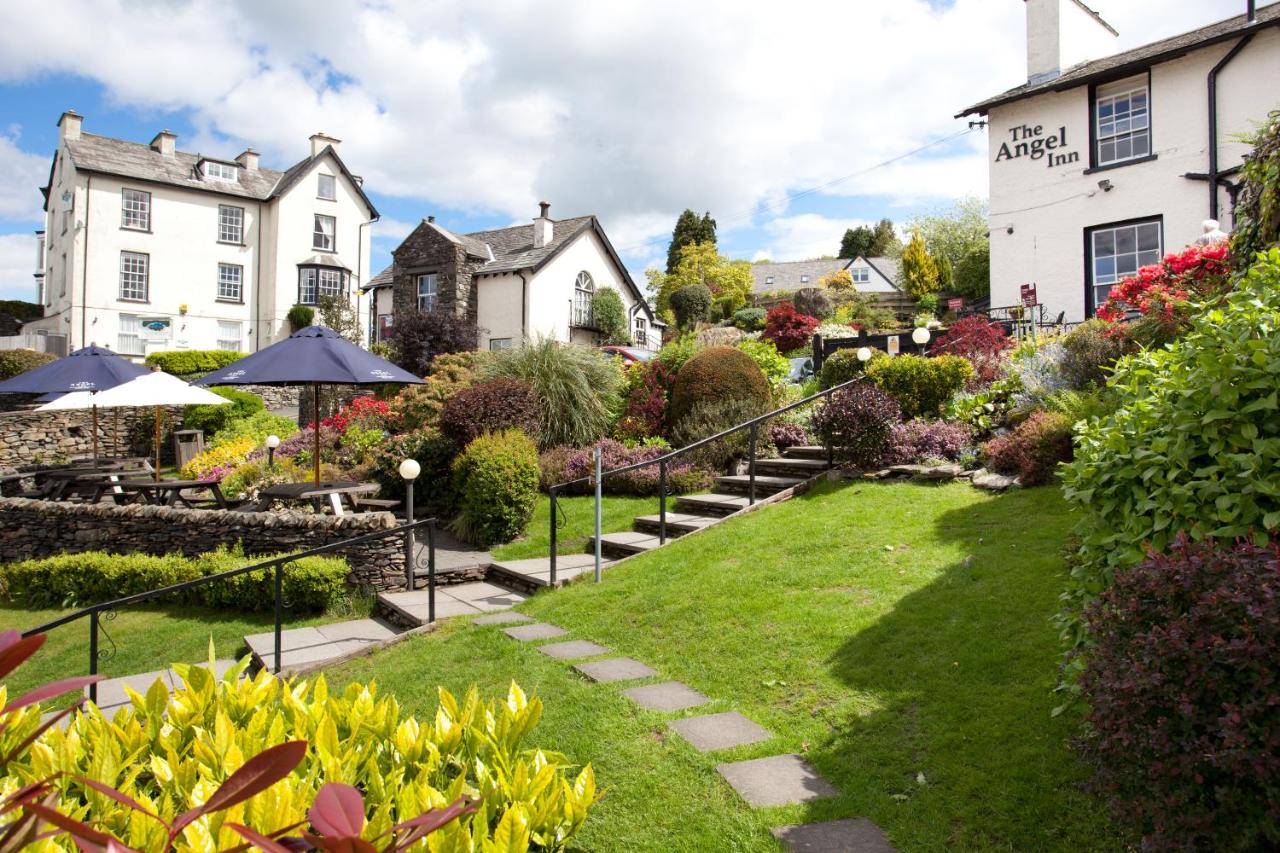 The Angel Inn – The Inn Collection Group is located in Bowness-on-Windermere, 100 m from World of Beatrix Potter. It is a 4-star inn that offers free WiFi and a non-smoking environment.
The inn offers a variety of rooms that are equipped with a desk, a flat-screen TV, a private bathroom, bed linen and towels, and a wardrobe and kettle.
Guests can enjoy a à la carte or Full English/Irish breakfast.
The inn is located 38 km from Derwentwater and 42 km from Askham Hall. The nearest airport is Leeds Bradford International Airport, 117 km away.
2. Lakes Hotel & Spa
8.8 Average Rating
Get the Lowest Rates Here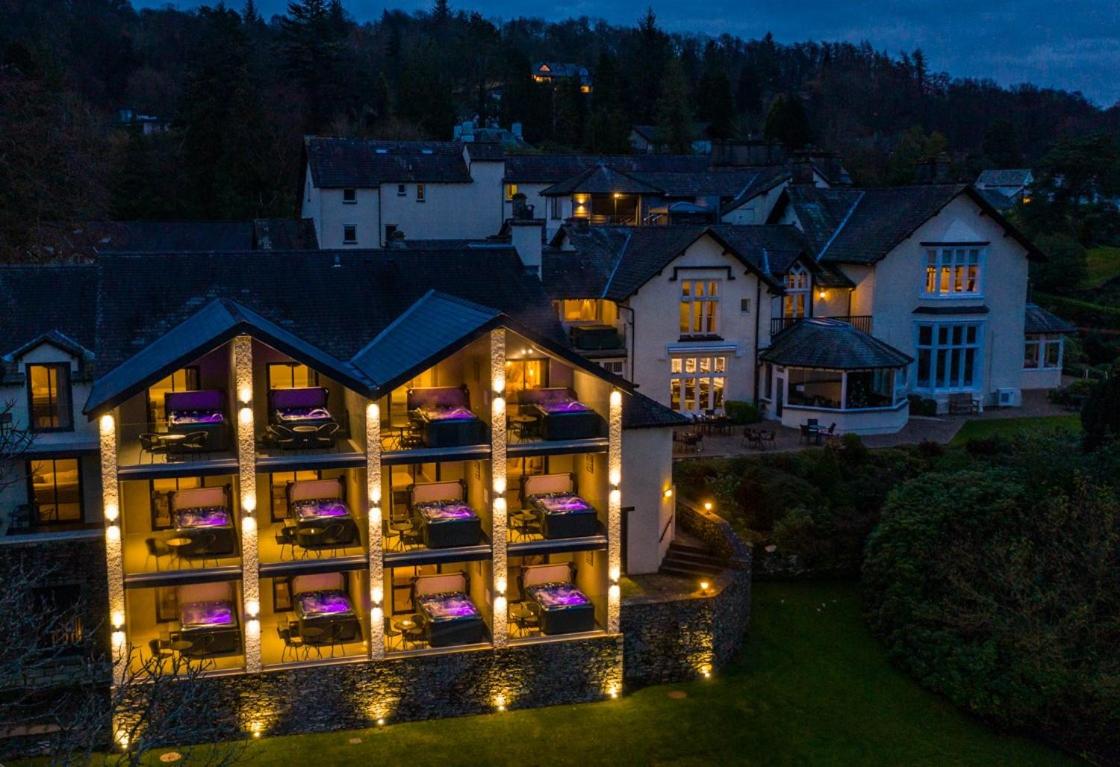 The Lakes Hotel & Spa is the perfect place to stay in the Lake District. It is situated with stunning views of Lake Windermere and is just a short stroll away from the bustling village centre of Bowness-on-Windermere. The boutique hotel was previously called the Burnside Hotel & Spa and it boasts some of the best on-site facilities in the area. Half of the rooms feature hot tubs on private balconies, there is an on-site spa with poolside seating and a bar, a stylish restaurant and cocktail bar, bike hire, wakesurfing and paddleboarding.
The concierge has many planned walks that you can take straight from the hotel gates. The Lakes Hotel & Spa is only 30 minutes' drive from the M6 and 10 minutes from Windermere train station. Shops, boutiques and restaurants in the centre of Bowness are a 2-minute walk away. We can arrange for our Bentley to collect you from the station if you don't have a car. With everything on our doorstep, The Lakes Hotel & Spa is the perfect place to stay in the Lake District.
3. Burn How Garden House Hotel
8.7 Average Rating
Get the Lowest Rates Here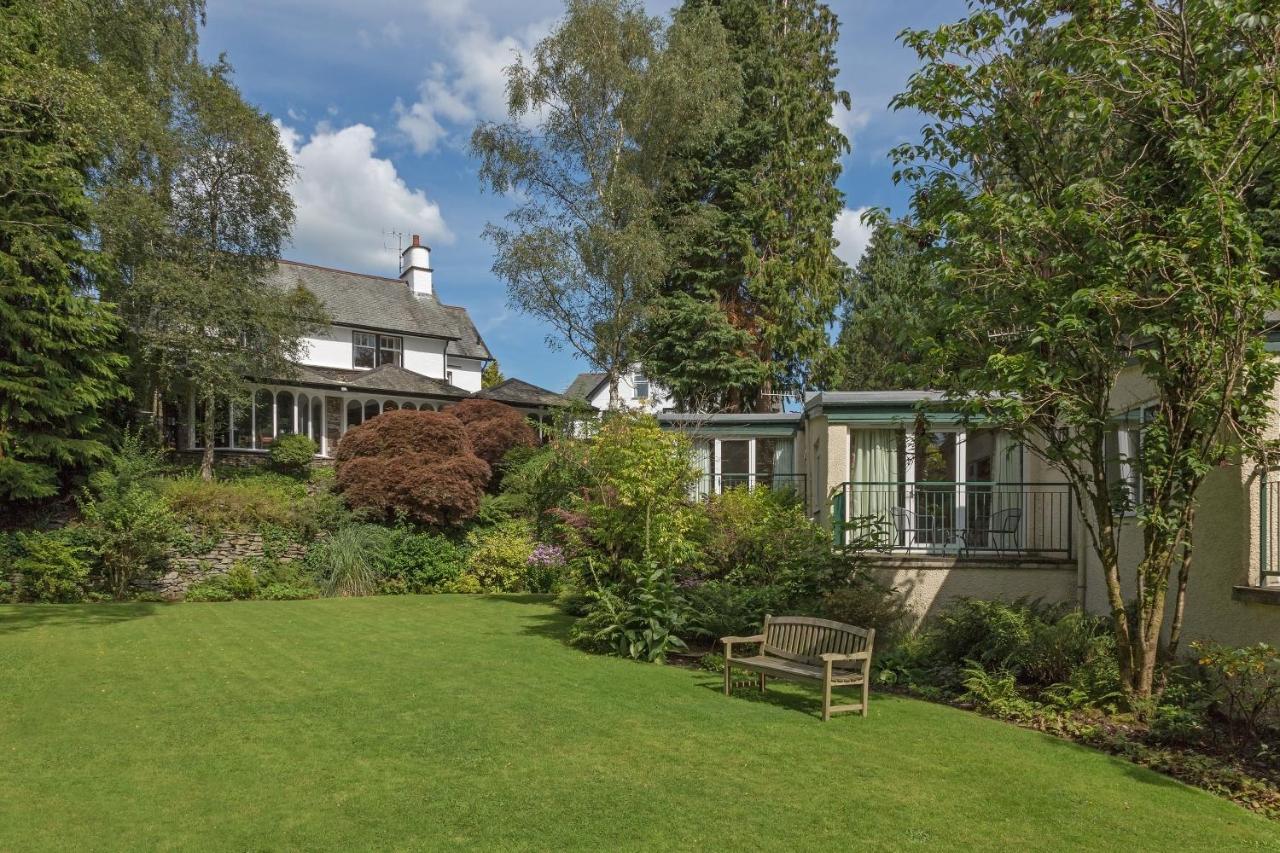 This family-run boutique hotel is located in the Lake District and is only a five-minute stroll away from Lake Windermere. All of the rooms at the Burn How are located in the private grounds and are individually decorated. Each room comes with its own dedicated car parking space and WiFi, and many of them even have a private balcony.
Breakfast is served overlooking the garden and there is a relaxing lounge, a patio and a bar open during the day and evening. Guests can enjoy complimentary tea and cake every afternoon. The hotel also provides secure bike storage for those wishing to explore the area on two wheels.
The beautiful Lake Windermere is perfect for taking a boat cruise and there are plenty of countryside walks to enjoy as well. Bowness-on-Windermere is only five minutes away and offers restaurants, bars, the World of Beatrix Potter Attraction and speciality stores.
4. The Belsfield Hotel
8.2 Average Rating
Get the Lowest Rates Here
The Belsfield Hotel was built in 1845 and is located on 6 acres of gardens, providing spectacular views of Lake Windermere. It has been awarded 4 Black AA Stars and 2 Rosettes, and offers a variety of amenities, including en suite rooms with designer furnishings and satellite TV. Many rooms have views of the lake and the mountains. Ground-floor rooms are available. Free Wi-Fi is provided.
The hotel features two restaurants, the Belsfield Restaurant and Belsfield Brasserie, as well as a Lounge Bar for drinks. Guests can relax and take tea or coffee in the Drawing Room and Library. The Belsfield Hotel is a 5-minute walk from the centre of Bowness as well as from the World of Beatrix Potter museum and Lake Windermere. It is 8.9 km from Tarn Hows. The property also has state of the art conferencing facilities.
5. Storrs Hall Hotel
Average Rating
Get the Lowest Rates Here
Set in 17 acres of landscaped grounds, Storrs Hall Hotel is a 4-star Grade II Listed Georgian mansion on the shores of Lake Windermere in the Lake District. Its elegant interiors are informal and inviting, and the hotel has a 24-hour front desk.
The Terrace Restaurant boasts stunning views of the garden and lake and has been awarded two AA Rosettes for its delicious food. Guests can enjoy a hearty breakfast each morning, and can also enjoy picnics in the beautiful grounds.
6. Linthwaite House Hotel
9.1 Average Rating
Get the Lowest Rates Here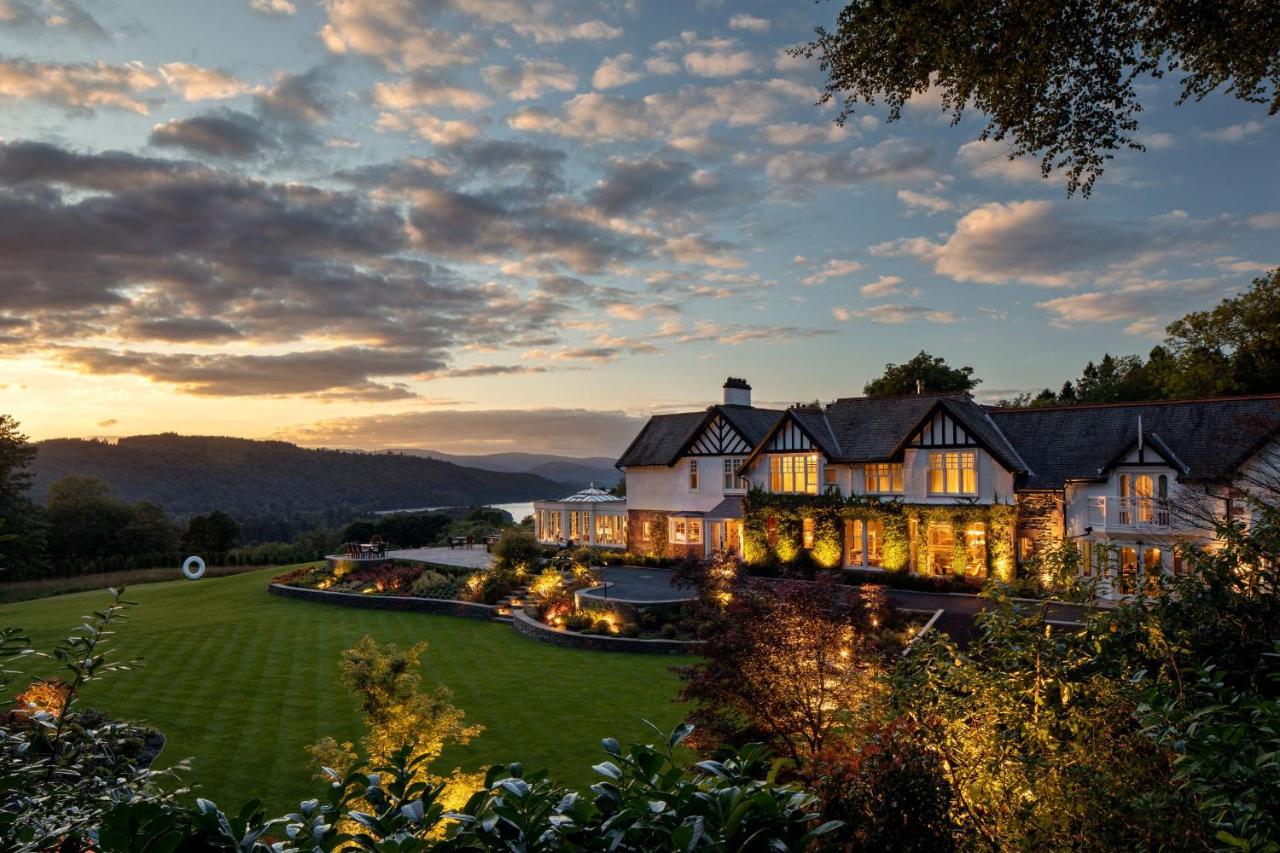 Linthwaite House is an ideal destination for those looking to explore the stunning scenery of Windermere. Its hilltop location allows guests to take in the breathtaking views of the surrounding hills and mountains, as well as the lake and manicured gardens.
Accommodation is available in luxurious, individually designed bedrooms and bathrooms, many of which offer stunning views of Windermere. Guests can also enjoy activities such as boules and chess on the giant outdoor chessboard.
The on site restaurant, Simon Rogan, serves delicious dishes using local ingredients. Henrock's á la carte menu offers a variety of small plates and sharing dishes.
7. Gilpin Hotel & Lake House
8.8 Average Rating
Get the Lowest Rates Here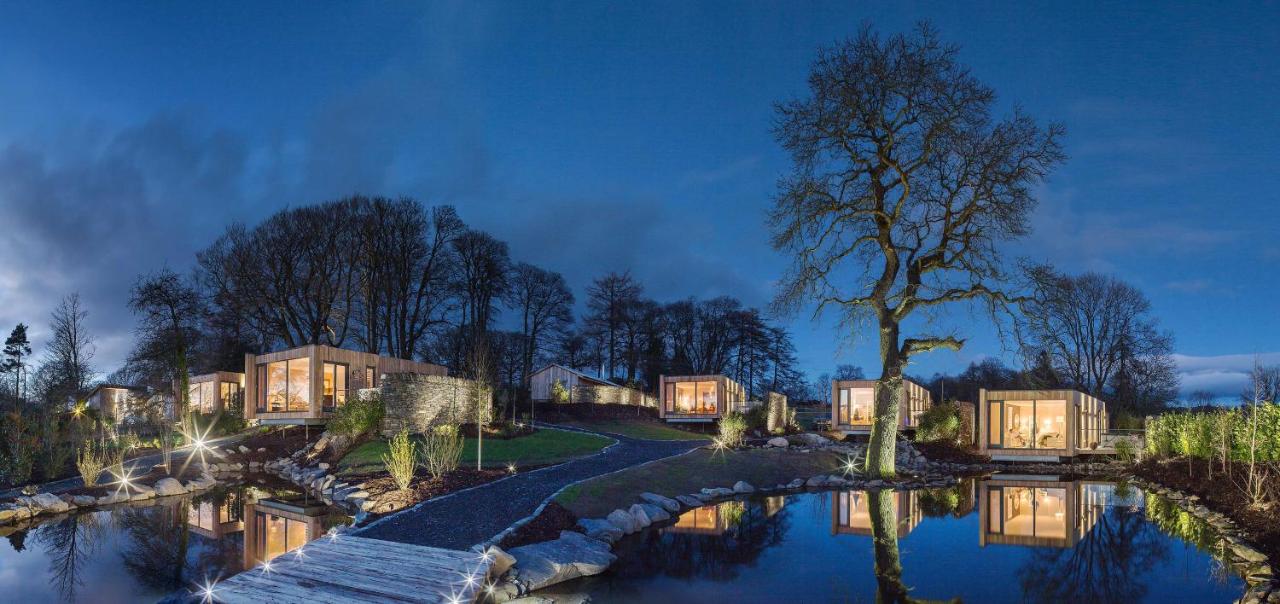 Elegant Gilpin Hotel & Lake House boasts fine dining and suites with sumptuous interiors, set amidst the scenery of the Lake District. The shores of Lake Windermere are just over 3.2 km away.
All rooms have Lakeland views, with most rooms featuring direct access to the gardens. The suites feature their own hot tubs, and the lodges include private spa facilities, including rainfall showers and steam rooms. The Gilpin Lake House offers 6 suites with private access to gardens, a lake and a spa.
The boutique hotel offers 2 on site restaurants. Guests can choose to dine at the 1-Michelin star awarded main restaurant, Hrishi. Dishes feature local Lake District produce with an Asian twist. Gilpin Spice provides the other dining option, with an open kitchen that creates meals from across the Indian sub-continent.
8. Lindeth Howe
8.6 Average Rating
Get the Lowest Rates Here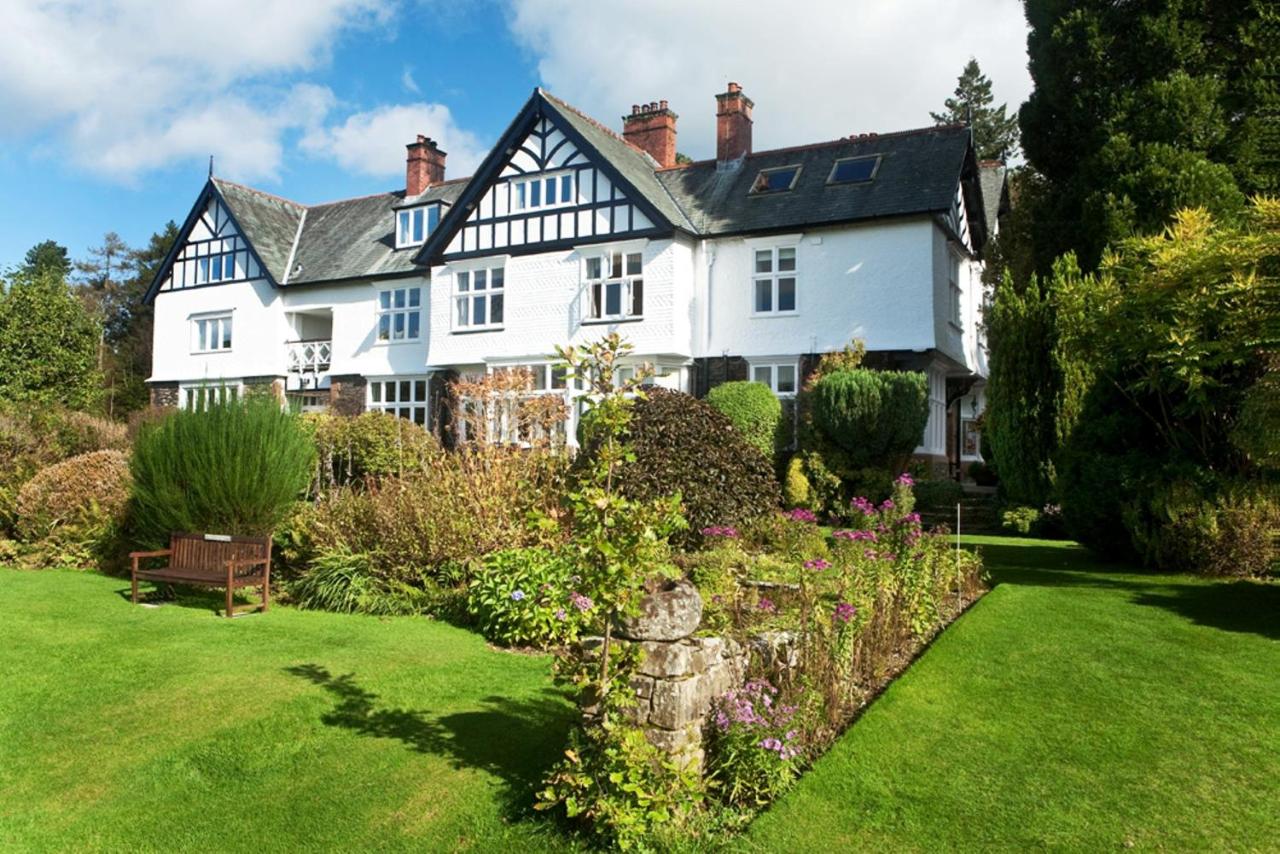 Lindeth Howe Country House Hotel offers luxurious accommodation in a beautiful setting. It is conveniently located just a 5-minute walk from the banks of Lake Windermere and close to the World of Beatrix Potter Attraction. The boutique hotel boasts 2 AA Rosette-awarded Lindeth Howe Restaurant which serves locally sourced produce, homemade cakes, scones and tea or coffee. Guests will also find garden doors that lead onto a terrace, log fires, wood burners and a butterfly trail carpet that leads to a bar.
The boutique hotel features elegantly furnished rooms with en-suite bathrooms, complimentary toiletries, free WiFi, flat-screen TVs and 24-hour room service. Guests can also take advantage of additional amenities such as a desk and ironing facilities.
Lindeth Howe also specialises in sightseeing tours, golf, fishing, walking and mountain bike hire. Windermere Lake Cruises set off just 30 minutes' walk away.
9. Aphrodites Group
8.5 Average Rating
Get the Lowest Rates Here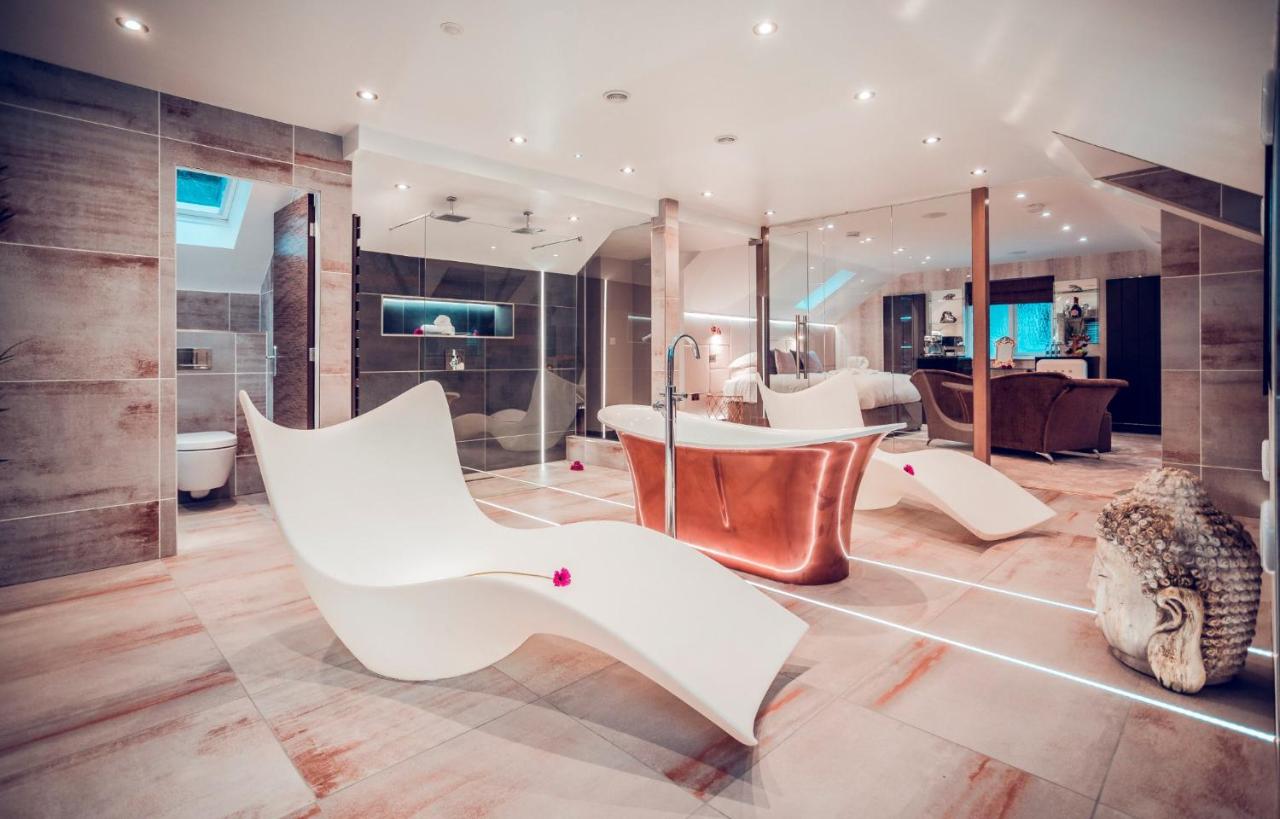 Aphrodites Group offers luxurious accommodation in the beautiful Lake District. Set in private grounds above Lake Windermere, all suites have a seating area, flat-screen satellite TV with DVD player, and a modern bathroom with Molton Brown toiletries and a double-size bath. Some suites also feature spa baths or private hot tubs.
Guests can enjoy a variety of dining options. Full English and continental breakfasts are available in the restaurant or can be delivered to the room.
The large grounds feature manicured lawns and natural woodland, and there is a stylish conservatory guest lounge. For leisure, Aphrodites Group boasts a sauna and steam room.
It is just 10 minutes' walk from the Bowness Ferry Crossing and 20 minutes' stroll to Bowness-on-Windermere centre, offering shops, restaurants and pubs. Free parking and free Wi-Fi are available throughout the hotel.
10. Lindeth Fell Country House
9.4 Average Rating
Get the Lowest Rates Here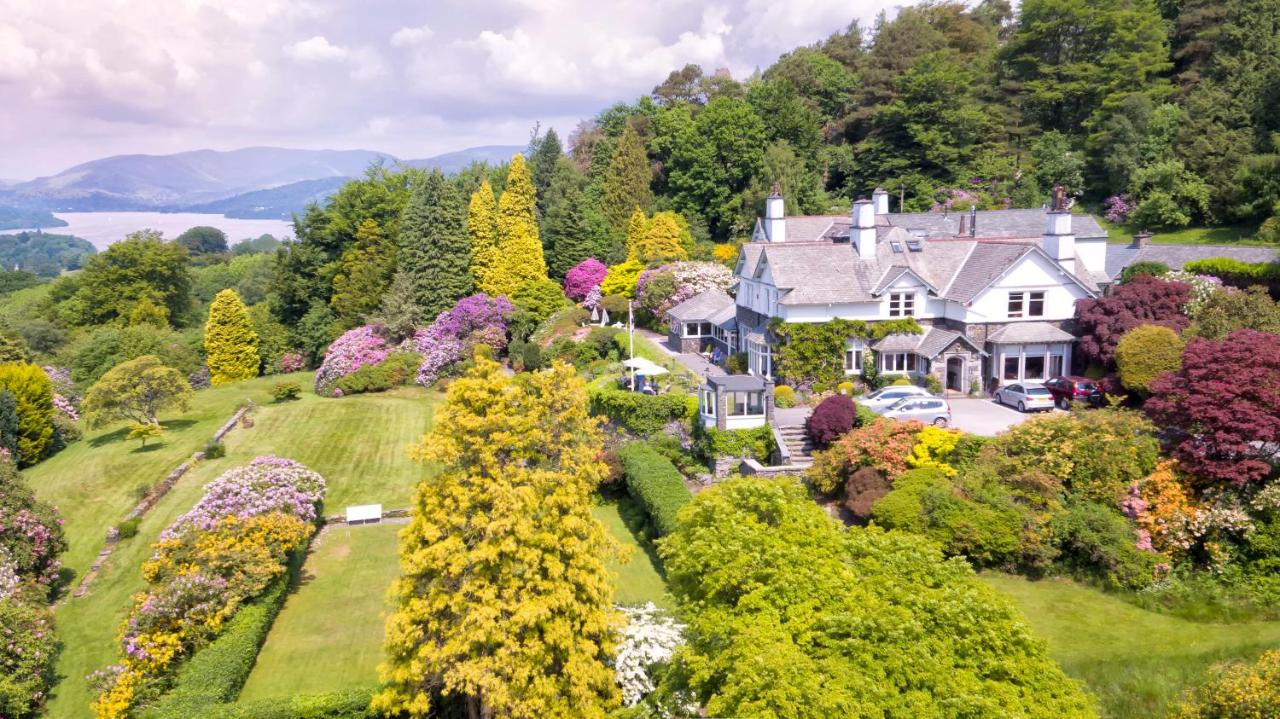 Lindeth Fell Country House is a luxury bed and breakfast located overlooking Lake Windermere. It is just 5 minutes from Windermere Ferry Crossing and 1 km from the town of Bowness-on-Windermere.
The Edwardian country house offers spacious, individually decorated rooms with Egyptian cotton sheets, an en suite bathroom, flat-screen TV and tea and coffee facilities. Many of the rooms offer lake views.
Upon arrival, guests can enjoy tea and scones in the bright and airy lounge, which is also equipped with log fires and a fully licensed residents bar. The dining room overlooks 7 acres of beautiful gardens and the stunning Coniston mountain range, and offers an extensive breakfast menu as well as cold platters and snacks to order.
Guests can explore the nearby shops, restaurants and cafés of Bowness-on-Windermere, and Windermere Golf Club is just 20 minutes' walk away. Windermere Railway Station can be reached in 10 minutes. Free parking is available on site.