The best boutique hotels in Galway place you in some of the most idyllic locations in Ireland.
Galway, located on the west coast of Ireland, is a vibrant and picturesque city known for its rich history, lively cultural scene, and stunning natural beauty. As the third-largest city in the Republic of Ireland, Galway offers a unique blend of traditional Irish charm and modern amenities, making it a popular destination for travelers from all over the world.
Visitors to Galway can explore historic landmarks, take in live music and theatre performances, sample delicious local cuisine, and enjoy the breathtaking scenery of the surrounding countryside and coastline.
We hand-picked top-rated boutique hotels in Galway to consider for your next getaway!
The 10 Best Galway Boutique Hotels
1. The Hardiman (formerly Hotel Meyrick)
8.2 Average Rating
Get the Lowest Rates Here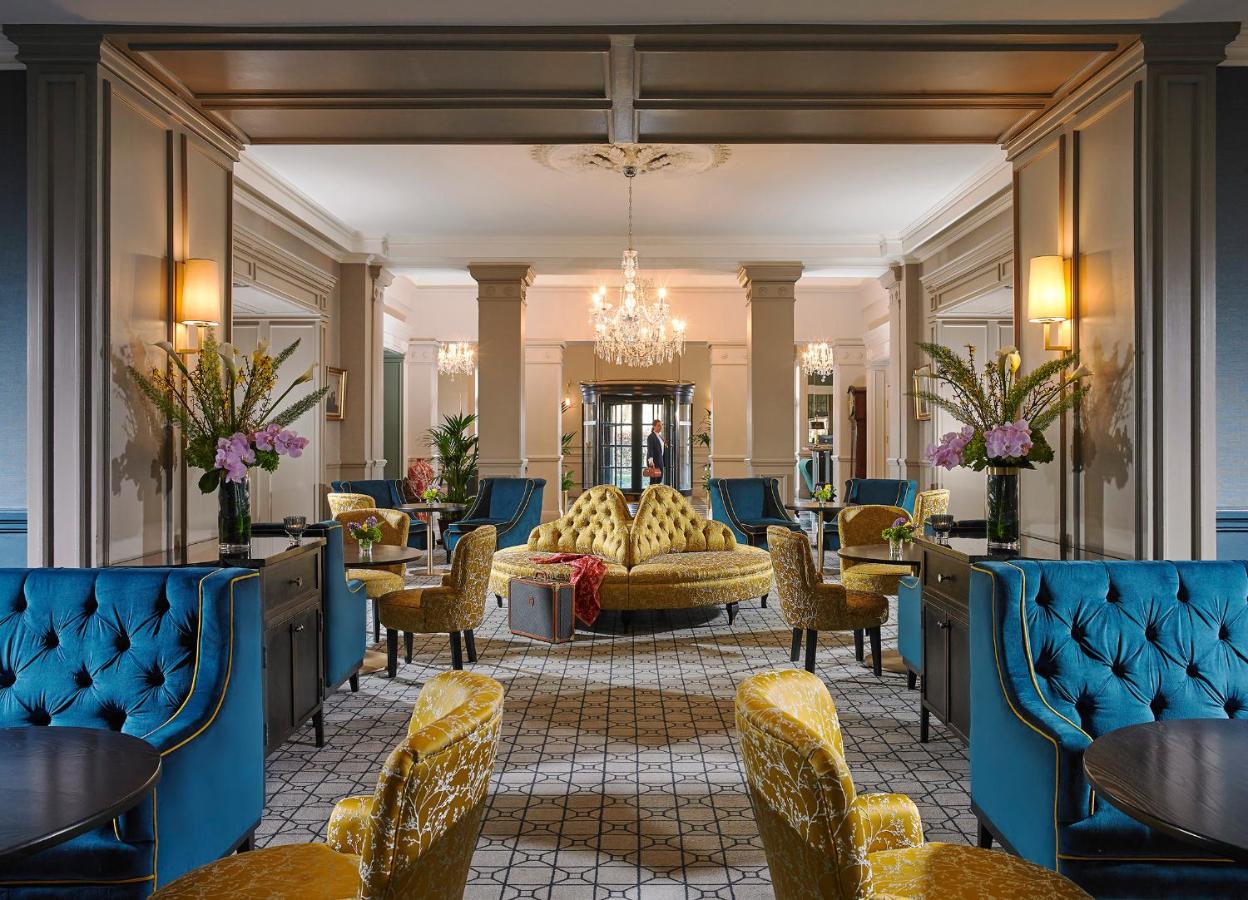 The Hardiman is located in the center of Galway, just a 1-minute walk from both the train and bus stations and 5 minutes away from the dock. The rooms feature a comfortable bed and a marble bathroom with designer toiletries, as well as a flat-screen chromecast TV, complimentary WiFi, and a press reader.
The boutique hotel also offers a range of dining options. Gaslight Brasserie, Oyster Bar, and the popular Parlour Lounge are located on the lower ground floor and open daily, offering classic, tasty food. Guests can also relax in the newly renovated Parlour Lounge or take a stroll around Galway City, which is on the doorstep.
2. Park House Hotel
8.6 Average Rating
Get the Lowest Rates Here
The Park House Hotel in central Galway offers 4-star luxury blended with the warmth and personality of a boutique hotel. Its air-conditioned rooms are decorated in warm colors, natural wood furnishings, and luxurious fabrics. They feature TVs with sports and movie channels, laptop safes, and tea/coffee-making facilities.
The award-winning Park Restaurant offers delicious home-cooked food on its table d'hote menu. It uses fine local produce and the menu is accompanied by an extensive wine list. Guests can also relax in the award-winning Boss Doyle's Bar, which has hand-carved oak-paneled ceilings, stained glass windows, and mood lighting.
Galway Train Station and Eyre Square are just 200 m away, and the hotel is next to the tourist information center. Here, guests can book trips to Connemara, the Cliff of Moher or the Aran Islands. Free Wi-Fi is available throughout the hotel.
3. The House Hotel, an Ascend Hotel Collection Member
8.3 Average Rating
Get the Lowest Rates Here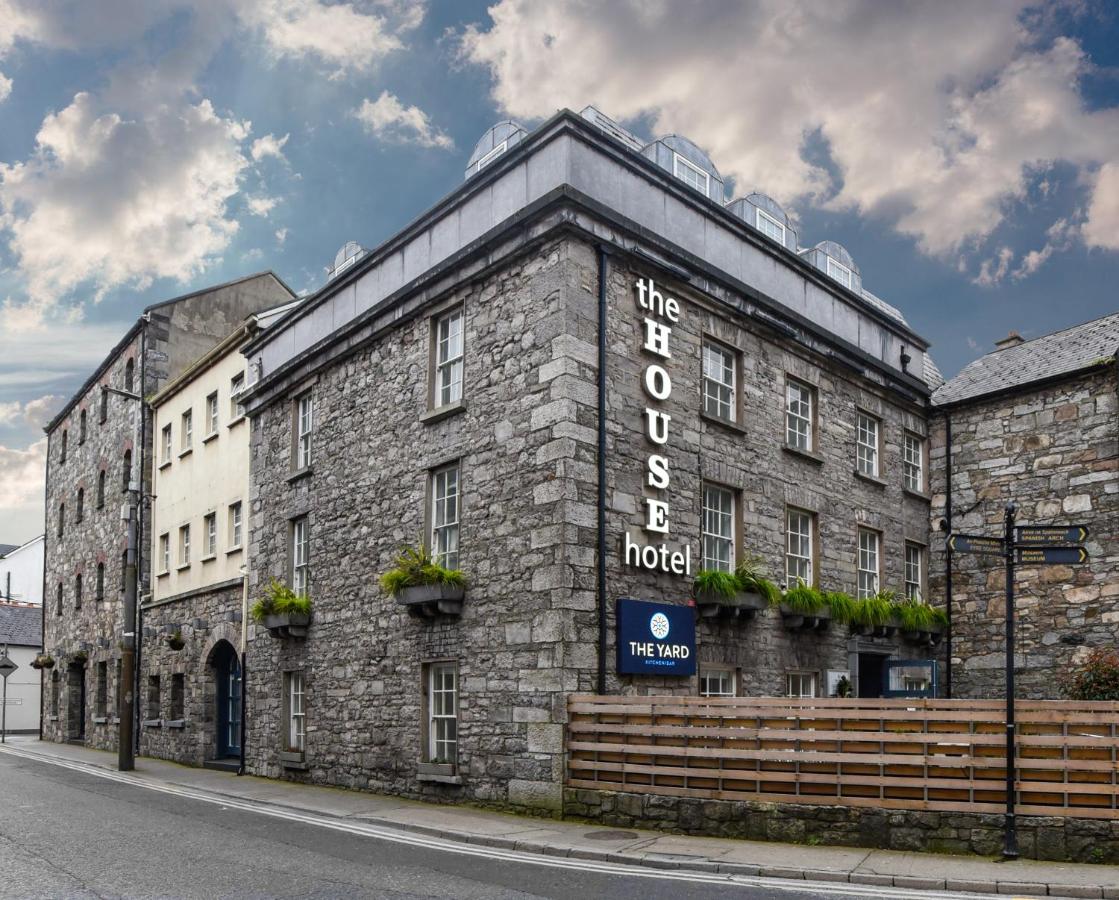 The House is an elegant 4-star hotel located in Galway's historic Latin Quarter, just off Quay Square and the Spanish Arch. It features air-conditioned rooms, free Wi-Fi, a restaurant, and a cocktail bar.
The House Hotel is set in an old stone building, with unique art deco interiors and modern facilities. Each room is individually decorated and includes soundproofed windows, flat-screen satellite TVs, and laptop safes.
The Yard Kitchen & Bar is chic and understated, offering a comfy lobby to lounge in any time of the day, and a restaurant that can be used for partying on the weekends. A selection of cocktails is served in the award-winning bar.
The House is situated in the center of Galway, a 10-minute walk from Galway Cathedral and the National University of Ireland. Numerous independent boutique shops can be found close by, and Salthill and its promenade are 15 minutes walk away.
4. The Ardilaun Hotel
8.2 Average Rating
Get the Lowest Rates Here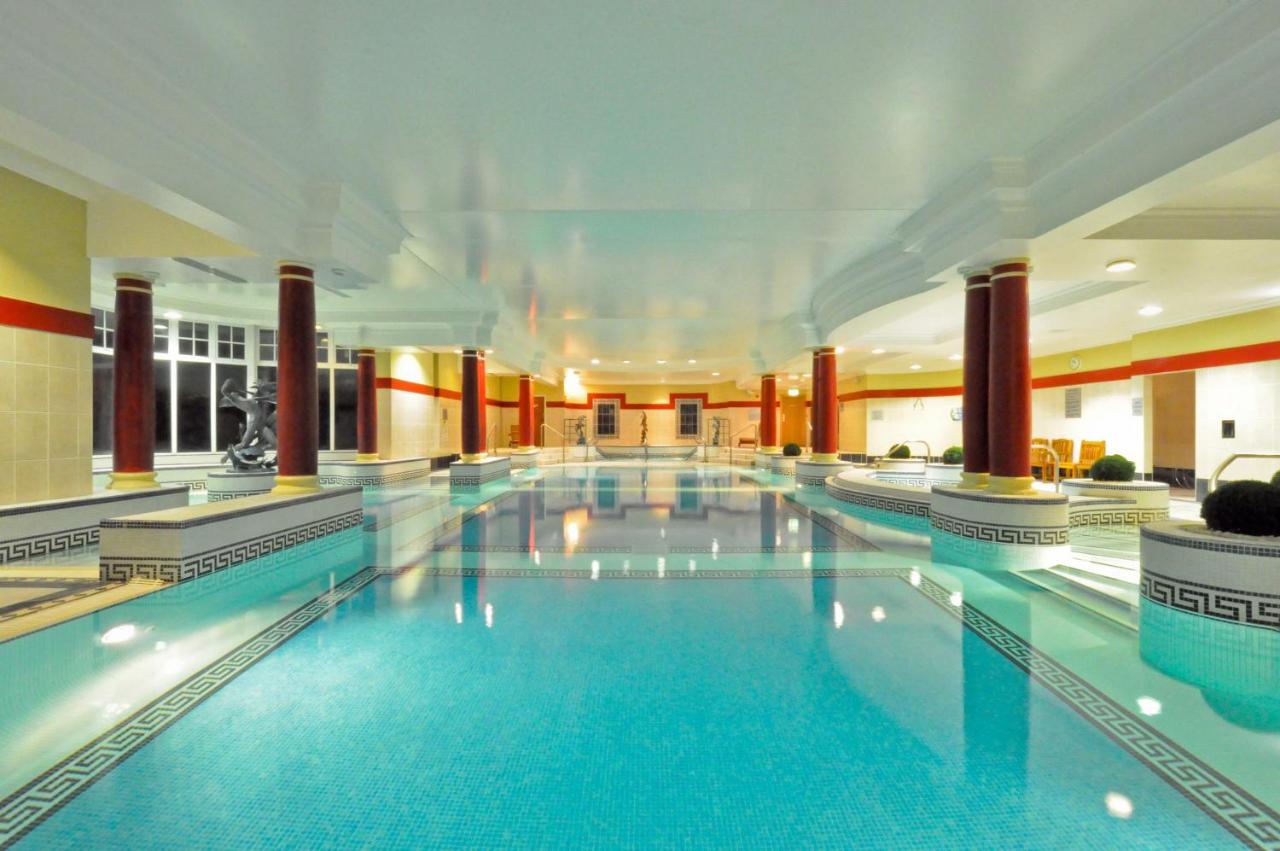 The Ardilaun Hotel is a 4-star luxury hotel located in the leafy suburb of Taylors Hill, 1 km from Galway city center. It offers free gym access and free parking for guests. Guests will enjoy a peaceful and tranquil atmosphere, as well as access to the hotel's leisure club with an 18 m pool, spa bath, sauna, steam room, and high-tech gym.
The Ardilaun is a popular choice for business executives and leisure guests seeking luxury accommodation in Galway city. It is close to stunning beaches, city center shopping, theatre and cinema, gardens and many outdoor activities.
5. The g Hotel
8.2 Average Rating
Get the Lowest Rates Here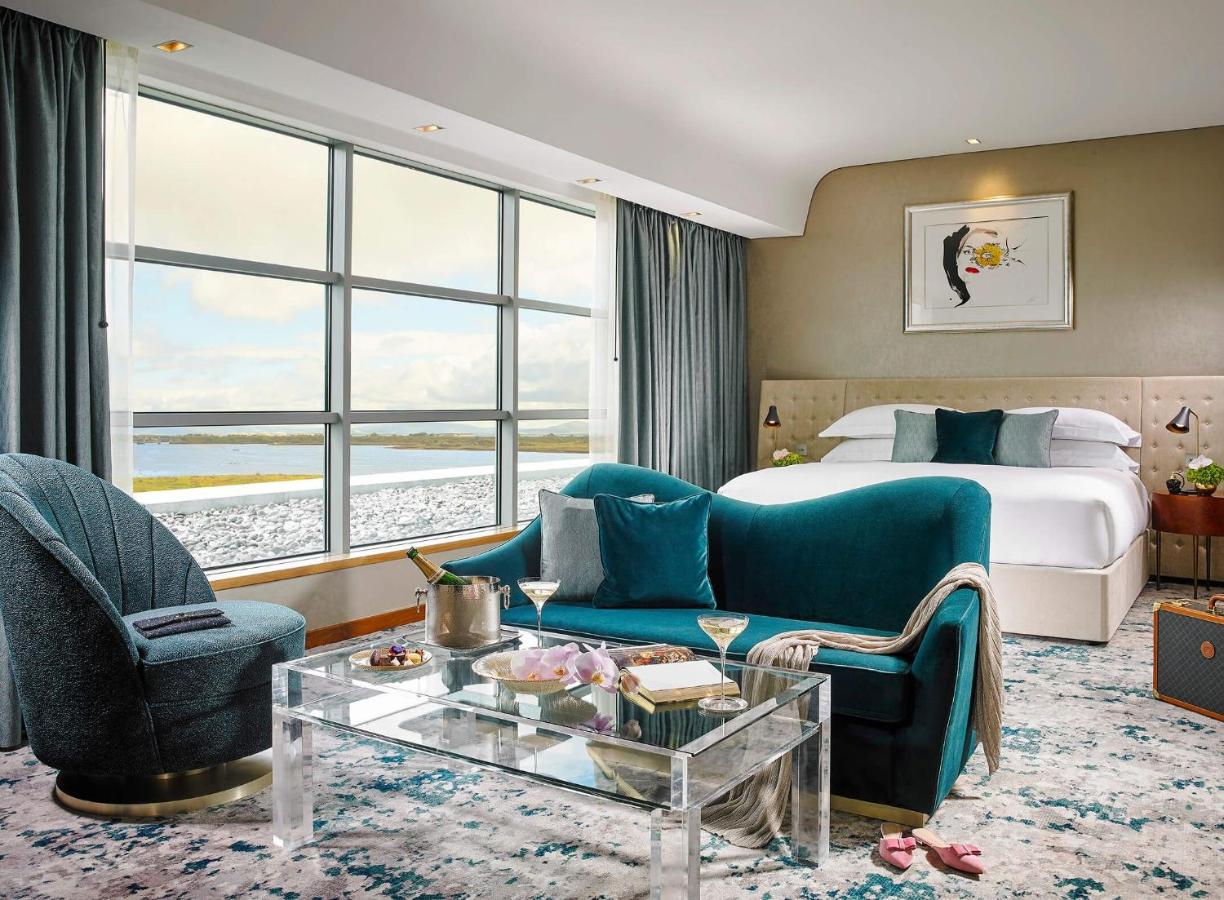 The G Hotel is a 5-star luxurious hotel located near Galway Bay and overlooking Lough Atalia. Designed by Philip Treacy, the hotel offers free WiFi, flat-screen satellite TVs, DVD players and comfortable seating areas in each of its spacious bedrooms.
The boutique hotel also features a gym, an award-winning spa, and a glamorous cocktail bar. The spa, ESPA, has 8 treatment rooms, a crystal steam room, a rain shower, and a sauna. There is also an ice fountain, heated lounge chairs, and a relaxation room overlooking the Zen garden.
The G Hotel's restaurant, gigi's, offers an extensive Irish menu with a European flair, using local, seasonal produce. There are also elegant, themed lounges available.
Galway city centre is less than a 5-minute drive from The G Hotel. Eyre Square is a 15-minute stroll from the property and Shannon Airport is less than an hour away.
6. Maldron Hotel Sandy Road Galway
8.0 Average Rating
Get the Lowest Rates Here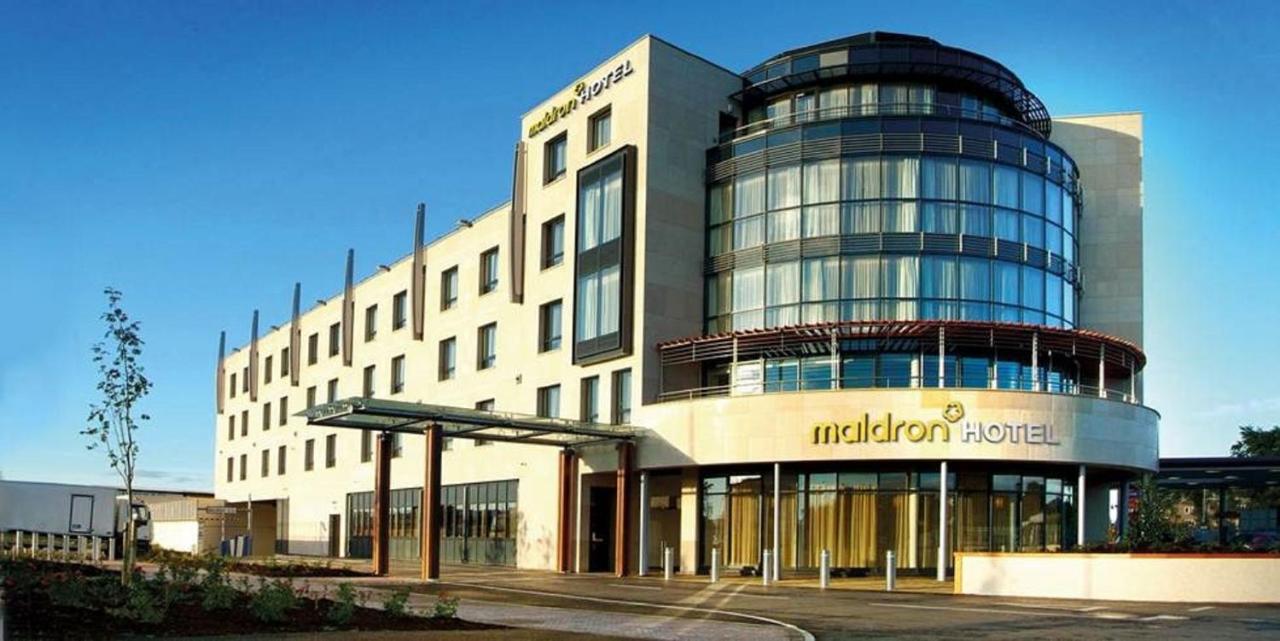 The Maldron Hotel Sandy Road Galway is located just a 15-minute walk away from the Galway city center. It is a modern 4-star hotel offering air-conditioned rooms with free WiFi and free underground parking. It also has a fine restaurant.
The rooms are spacious and decorated in warm colors. They are equipped with TVs, tea/coffee-making facilities, a shower, and in-room safes. Baths and fridges can be requested.
The Grain & Grill Bar and Restaurant serve breakfast as well as international cuisine in the evenings. Guests can also enjoy light snacks in a more informal setting.
The boutique hotel is ideally situated for exploring the area and enjoying activities such as horse riding, fishing, and surfing. It is perfectly located to explore the beauty of Connemara and West Ireland.
7. Salthill Hotel
8.1 Average Rating
Get the Lowest Rates Here
Salthill Hotel is a beautiful and elegant hotel overlooking Galway Bay, the Salthill Promenade, and the Clare Hills. Situated just one kilometer from Galway city center, the hotel is located on the scenic route to Connemara National Park.
All rooms at Salthill Hotel have flat-screen TVs with cable channels, free WiFi, and complimentary tea and coffee. The en-suite bathrooms have hairdryers and toiletries, and some rooms enjoy beautiful sea views.
Breakfast is served every day at the boutique hotel, with The Amber Room and Prom Restaurants providing a variety of menus made from locally sourced produce. Blackrock Cafe and Bar offers a wide selection of drinks, wines, cocktails, specialty teas, and coffees, as well as outdoor seating with sea views.
The Ocean Fitness Centre is free for guests to use and has a 25 m indoor swimming pool, an 18 m hydro pool, a whirlpool, a sauna, and a steam room. There is also a fully-equipped gym and daily fitness classes, some of which are free. Please note that the 25 m swimming pool will be closed from the 24th of November 2022 for an extended period of time due to essential maintenance.
Free parking is available at the hotel, and Galway Golf Club is a 10-minute walk away. The Pearse Stadium is a 5-minute walk away.
8. Clayton Hotel Galway
8.0 Average Rating
Get the Lowest Rates Here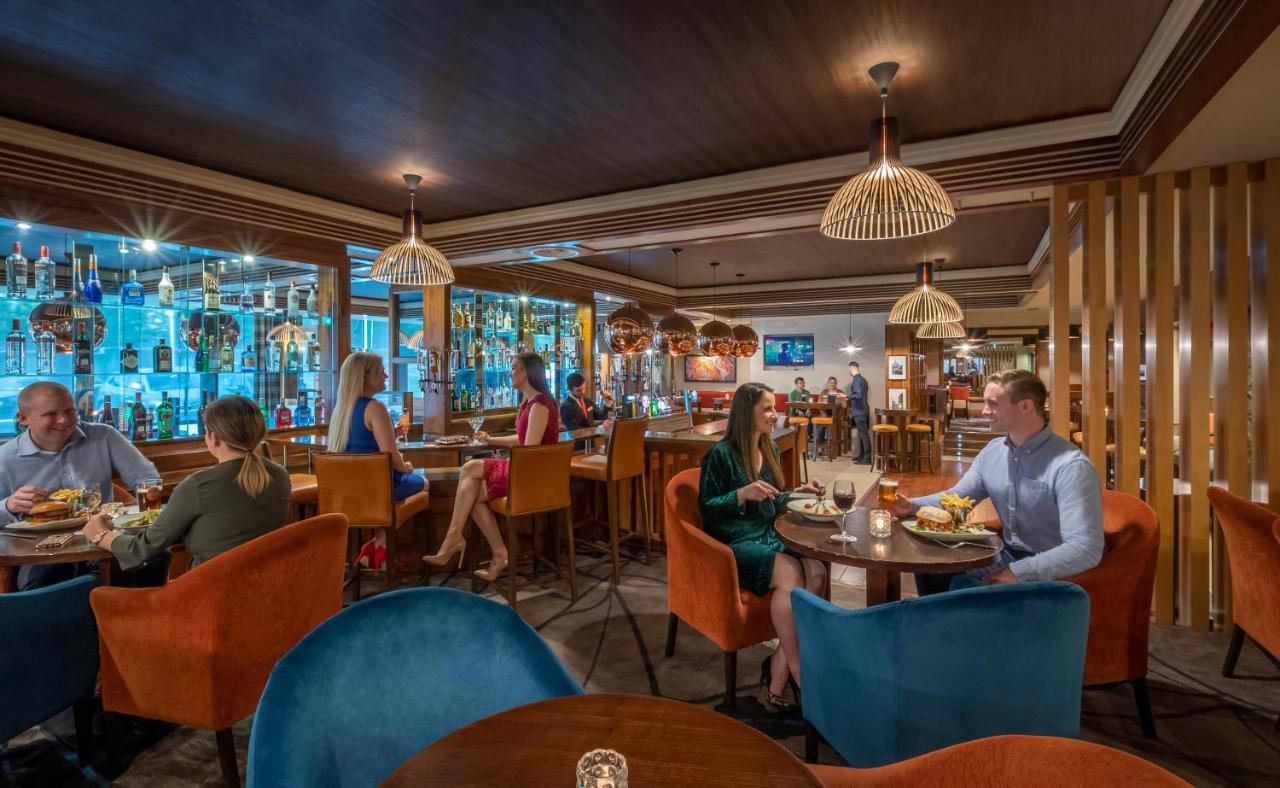 Clayton Hotel Galway is a contemporary hotel offering leisure facilities and free parking. It is located opposite Galway Racecourse, just outside Galway city, and close to major Galway business parks including IDA Galway Business & Technology Park, Parkmore Business Park, Briarhill Business Park, and Ballybrit Business Park.
The boutique hotel offers air-conditioned rooms and suites, each of which has a King Koil bed and a large flat-screen TV. Free WiFi is available throughout the hotel.
For evening dining, Enclosure Bar & Bistro serves drinks, snacks, and a dinner menu made with fresh local produce. Tribes Restaurant offers fine Galway cuisine.
Clayton Hotel Galway's leisure center boasts a 20 m swimming pool and a sauna. Service at the hotel is friendly and of a high standard.
9. Galway Bay Hotel Conference & Leisure Centre
8.1 Average Rating
Get the Lowest Rates Here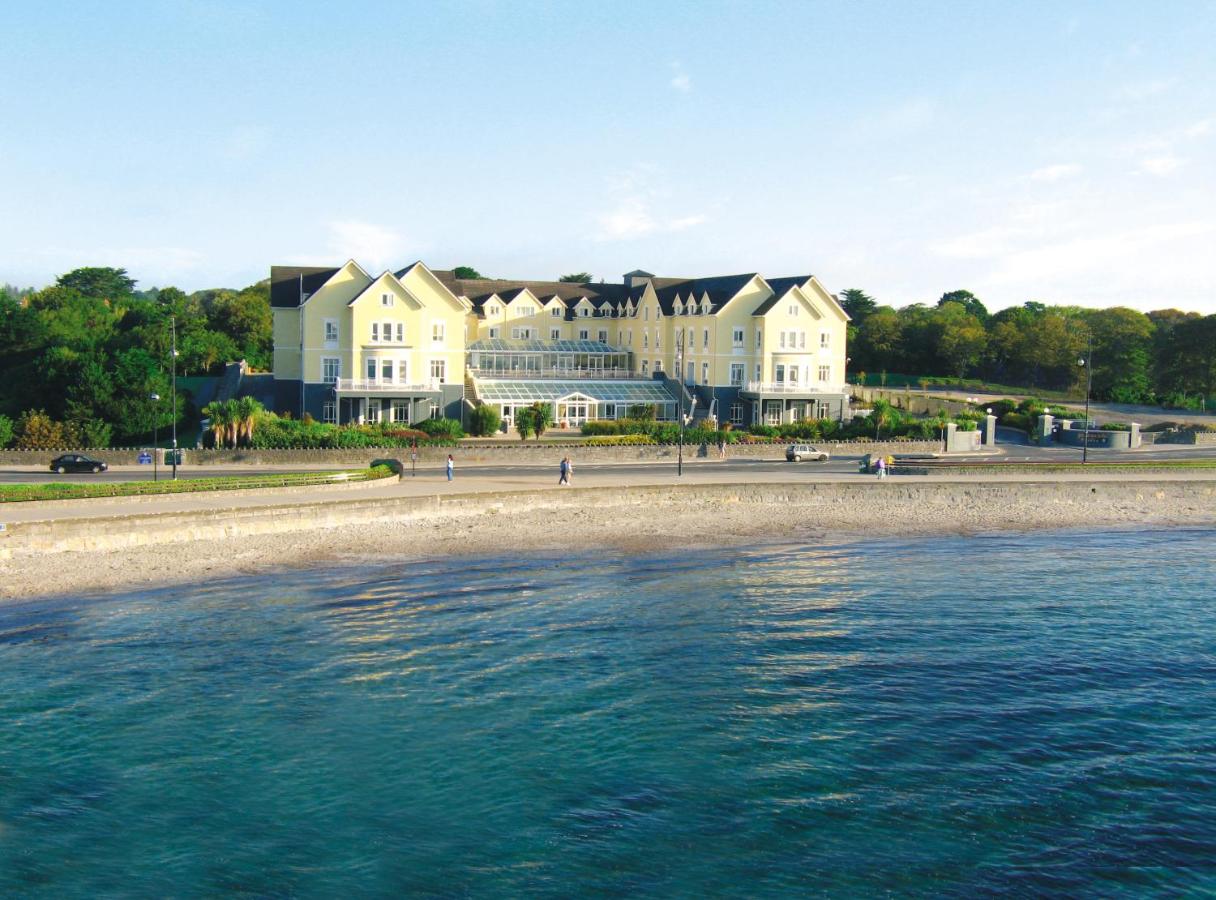 The Galway Bay Hotel is an award-winning, 4-star hotel that overlooks Galway Bay and is located on Galway's Blue Flag beach. It offers its guests a range of amenities to make their stay more enjoyable, including a swimming pool, a massage fountain, and the AA Rosette Bay Brasserie.
The hotel's rooms are decorated with bright, cozy furnishings and feature interactive TVs, free Wi-Fi, and free newspapers upon request. Each room also has its own private bathroom, complete with a hairdryer, and tea and coffee facilities.
Guests can take advantage of the free leisure center, which includes a fully equipped, modern gym and a sauna, as well as health and beauty treatments.
The hotel's restaurants serve a range of delicious cuisines. Guests can enjoy a full Irish breakfast each morning, as well as modern Irish cuisine at the AA Rosette Bay Brasserie. The Harvest Cafe offers carvery lunches and homemade dishes.
The Galway Bay Hotel also provides free parking and is conveniently located near Galway's lively center and cathedral, which are just a 5-minute drive away. Galway Golf Club and Pearse Stadium are both just 10 minutes walk away.
10. Glenlo Abbey Hotel
9.2 Average Rating
Get the Lowest Rates Here
Glenlo Abbey Hotel & Estate has situated just 3.2 km from Galway city center. It offers 5-star boutique hotel, free parking, and a golf course. It also offers views of Lough Corrib and the dramatic West of Ireland landscape.
Golfers can enjoy the 138-acre lake-side golf course, a 21-bay driving range, and golf lessons. Other activities available onsite include falconry, archery, and fishing. Guests can also make use of the estate bicycles to explore the area.
Each room at Glenlo Abbey Hotel & Estate features an en suite marble bathroom with a power shower, free Wi-Fi, luxury toiletries, bathrobes and slippers, and a flat-screen TV.
The Pullman Restaurant aboard the Orient Express at the Glenlo Abbey Hotel & Estate offers a unique dining experience and afternoon tea is served daily. Converted into a restaurant car maintaining its original character, these historic Pullman train carriages offer two dining rooms.
Palmers Bar & Kitchen is situated in the main hotel and offers a varied menu, a lively atmosphere, and cozy surroundings. The River Room Restaurant provides an elegant atmosphere for dining.