The best boutique hotels in Big Sur place you in some of the most idyllic locations in California.
Big Sur, located on California's central coast, is a breathtaking destination that offers visitors an escape from the hustle and bustle of city life. With its rugged coastline, towering cliffs, and pristine beaches, Big Sur is a nature lover's paradise. The region is known for its stunning scenic drives, including the famous Pacific Coast Highway, which offers breathtaking views of the ocean and rugged terrain. Visitors can hike through lush forests, watch whales in the Pacific, and explore hidden beaches and coves.
We hand-picked top-rated boutique hotels in Big Sur to consider for your next getaway!
The 10 Best Big Sur Boutique Hotels – Places to Stay
1. Big Sur River Inn
7.7 Average Rating
Get the Lowest Rates Here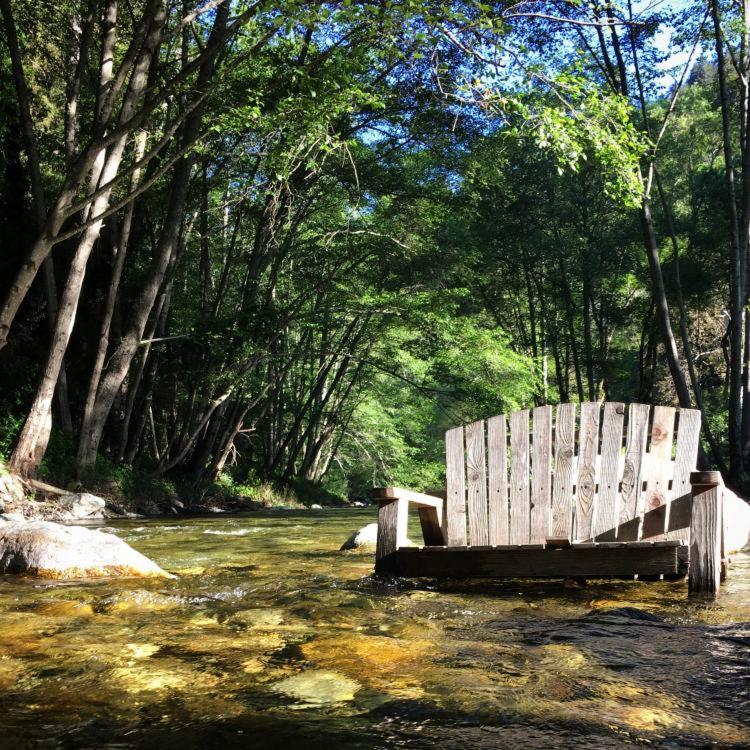 If you are looking for places to stay in Big Sur, the Big Sur River Inn is a great option. The boutique hotel is located in California, right next to the Big Sur River. It features an on-site restaurant and bar, a seasonal outdoor swimming pool, and on-site shopping opportunities. Free Wi-Fi can be accessed from each of the rooms.
The rooms at Big Sur River Inn provide guests with ample comfort, including private entrances, free toiletries, and en suite bathrooms decorated with wood accents, white linens, and artwork inspired by nature. Guests can also explore nature with Pfeiffer Day Use Beach, 10 minutes away, or drive to Andrew Molera State Park, 4.8 km away, which offers hiking trails through the Redwoods.
Big Sur River Inn Restaurant serves American fare 8:00 a.m.- 9:00 p.m., seven days a week, giving guests an opportunity to enjoy drinks at the bar or opt for a full meal of their favorite dishes.
2. Alila Ventana Big Sur Adult Only
9.5 Average Rating
Get the Lowest Rates Here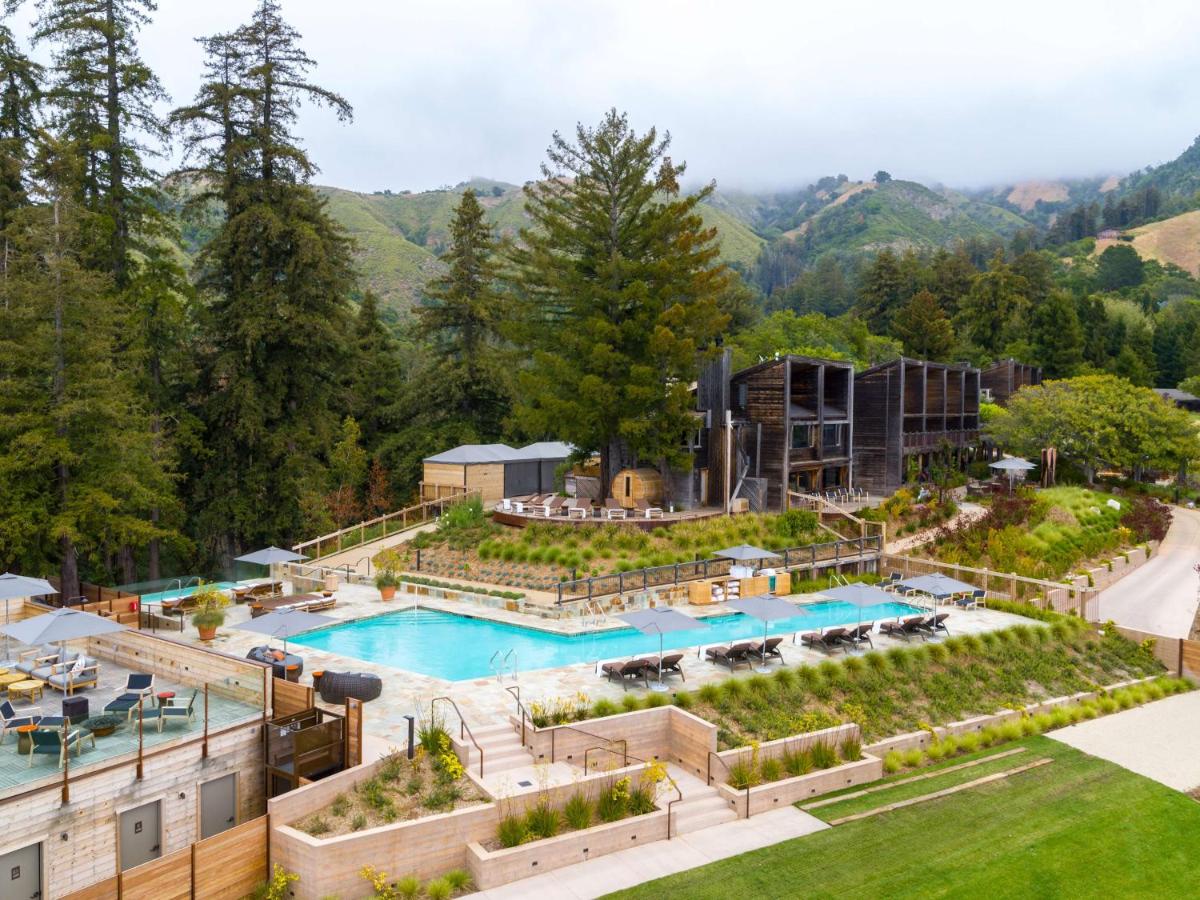 Boutique hotels in Big Sur offer a unique experience for visitors. Ventana Inn & Spa is an adults-only resort on a hillside with breathtaking views of the ocean and 160 secluded acres overlooking Big Sur. Its luxurious amenities include two heated pools, a Japanese hot bath, and complimentary WiFi throughout the property.
The spacious guest rooms are designed to take full advantage of the stunning views. Each room has window seats, private balconies or patios, binoculars, umbrellas, lanterns, walking sticks and is equipped with a flat-screen TV with DVD player and sound system, a coffee machine, minibar and an en suite bathroom with walk-in shower and soaking tub. Many also feature fireplaces or hot tubs on their decks.
Guests can dine at The Sur House while enjoying gorgeous views from The Sur House Terrace Bar; free yoga classes are also available onsite, along with guided property tours, afternoon wine tastings, and access to Glasshouse Gallery — an art gallery showcasing Central Coast California artists. Guests can also take advantage of the fitness center within the premises or enjoy a view of the Pacific by exploring nearby attractions, such as Andrew Molera State Park and Pfeiffer Beach, through activities like hiking, whale watching, or horseback riding.
3. Big Sur Lodge
7.7 Average Rating
Get the Lowest Rates Here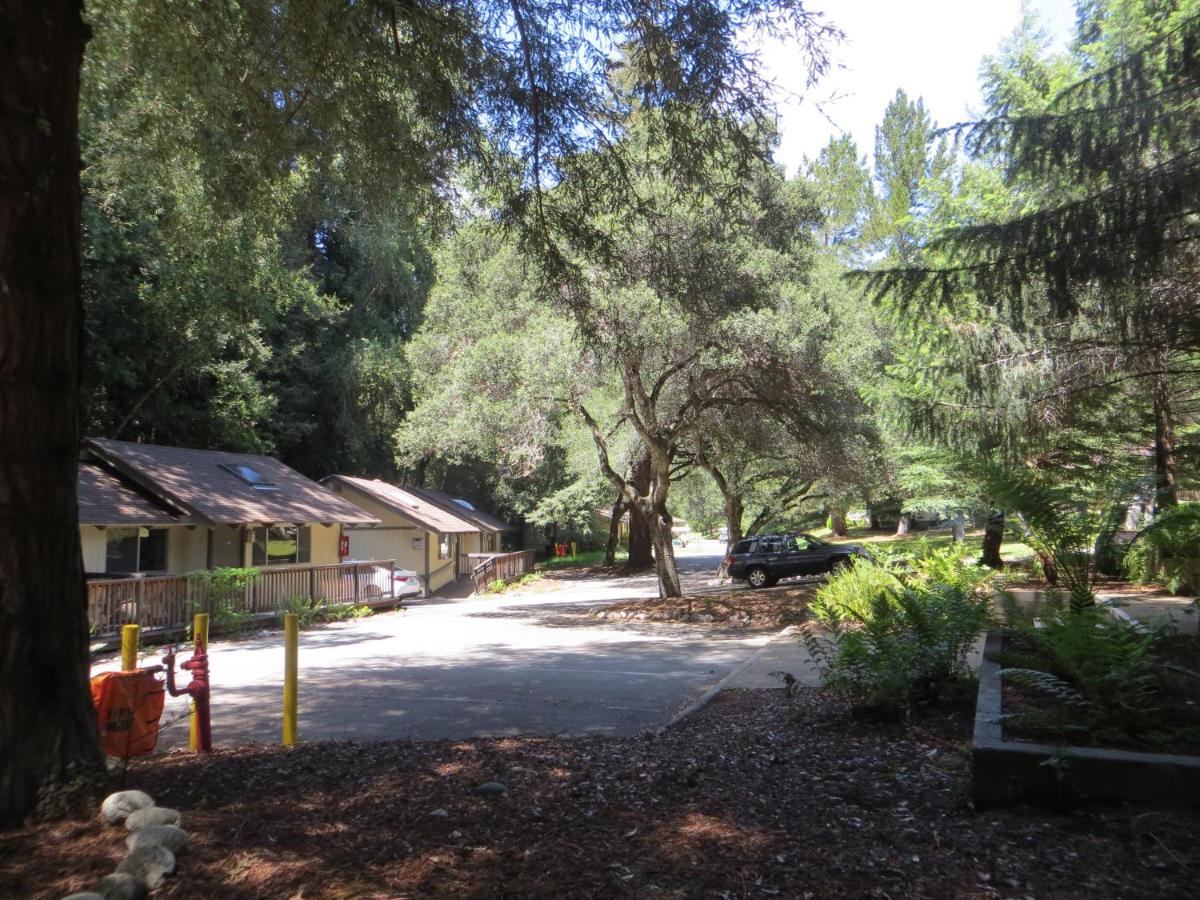 This Big Sur Boutique Hotel is in the scenic California coastal town of Big Sur. This serene and luxurious retreat offers many amenities, including a seasonal outdoor swimming pool, a restaurant, a bar, and private bathrooms with showers. Guests can also enjoy a daily à la carte, American or vegetarian breakfast.
The hotel is conveniently situated near several notable attractions. Point Lobos State Reserve and the Presidio of Monterey Museum are both within 38 km of the hotel, while Carmel Mission and Pebble Beach are 43-48 km from the lodge. The closest airport, Monterey Regional Airport, is 54 km from the hotel.
4. Fernwood Resort
7.8 Average Rating
Get the Lowest Rates Here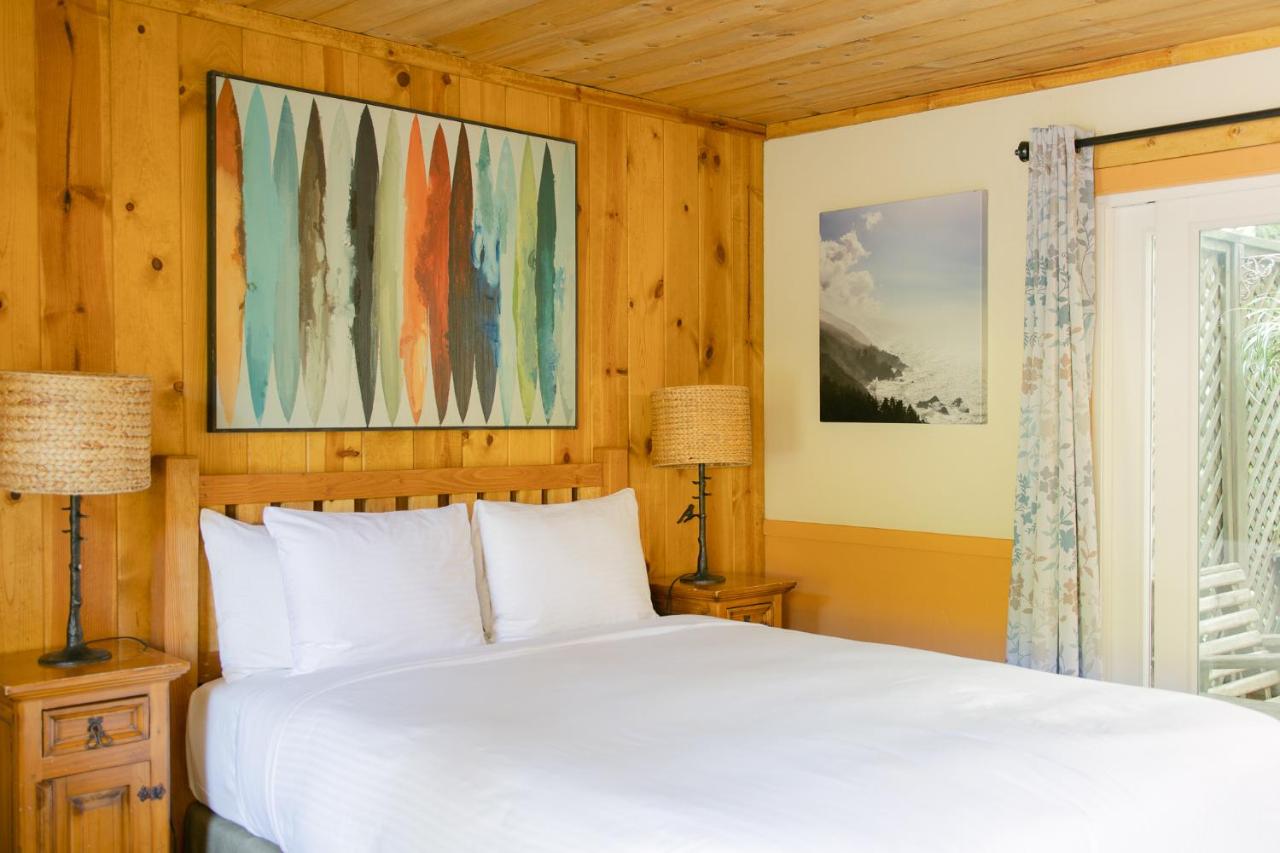 Fernwood Resort is a unique Big Sur luxury hotel with rustic accommodations and stunning views of the surrounding mountain range. Guests are invited to enjoy a meal in the on-site restaurant or simply relax with a drink on the sun terrace. On-site free private parking is also available.
The hotel rooms boast rustic interiors and often have forest views but do not contain telephone, television, or mini-fridges. Guests can take advantage of other amenities, such as a cash machine, gift shop, and table tennis on the back deck.
The bar and grill in Fernwood Resort provides a family-friendly atmosphere with an interesting American menu. On weekends, live music is played for guests' enjoyment.
5. Carmel Valley Lodge
8.7 Average Rating
Get the Lowest Rates Here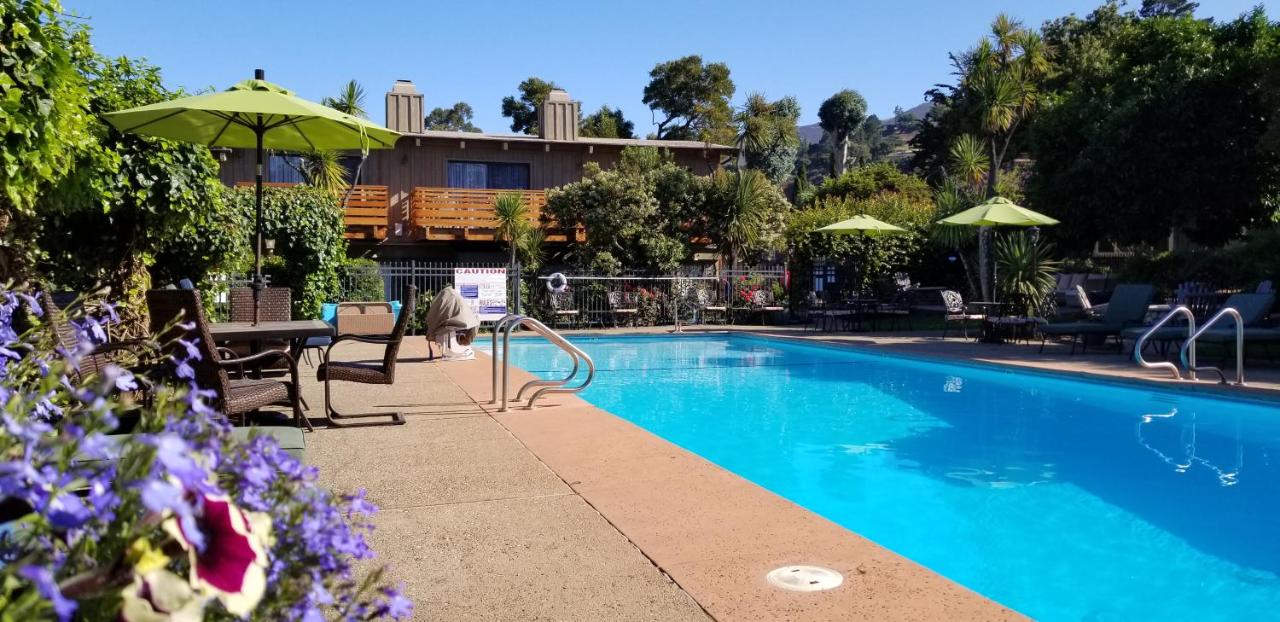 Big Sur Boutique Hotels offer guests a unique and tranquil experience with the convenience of being just an hour's drive from Big Sur. Guests of Carmel Valley Lodge can relax in large flower gardens and have the opportunity to take a dip in their seasonal outdoor pool from May to October. All rooms are warmly decorated with high ceilings, private patios, cable television, fireplaces, and modern bathrooms with either showers or bathtubs.
Carmel-by-the-Sea is located an easy 15-minute drive away and offers fun shopping experiences and one-of-a-kind restaurants like those found in nearby Carmel Valley Village. There is plenty of nature to explore at Garland Regional Park's nearby walking trails. On a day trip, take spectacular coastal views by visiting Big Sur, just an hour away.
6. Hidden Valley Inn
8.6 Average Rating
Get the Lowest Rates Here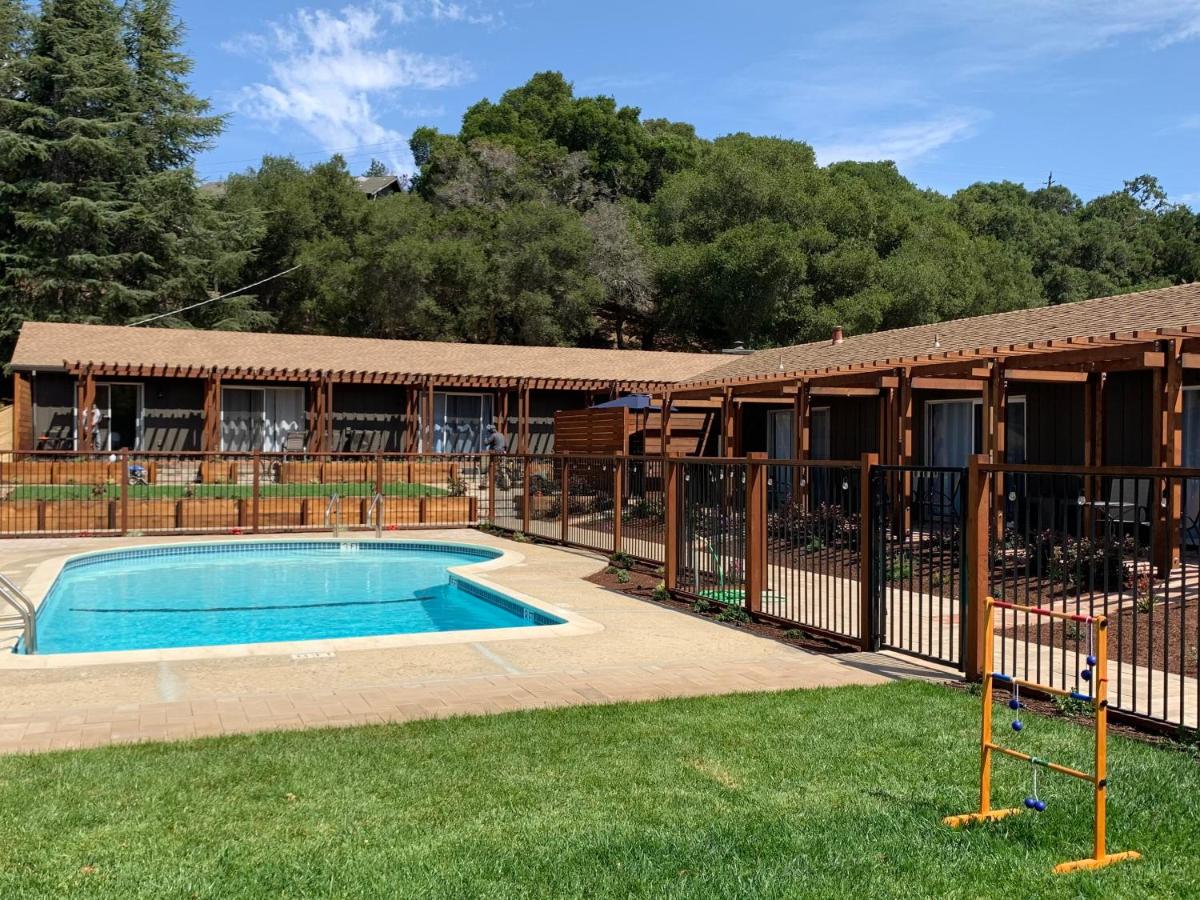 Located in the stunning Santa Lucia Mountains near Carmel Valley Village, Hidden Valley Inn is one of the top places to stay in Big Sur. Guests can enjoy complimentary wifi, private bathrooms with hairdryers and organic bath products, and cable TV with a garden or mountain view. Many rooms feature outdoor patios with seating and tables to take in the views of the surrounding area. The inn also offers a communal courtyard with pool and lawn seating where guests can relax.
The perfect location for nature lovers, vineyards, golf courses, and scenic trails are all nearby. Folks looking for more adventure should visit Garland Ranch Regional Park, full of hiking trails and access to the beautiful Carmel River. The Big Sur coast is just an hour away, where visitors can experience breathtaking views. For those looking for a night out on the town or racing at WeatherTech Raceway Laguna Seca, it's easily accessible with downtown Monterey and Carmel-By-The-Sea close by. Free guest parking is also offered on-site. Hidden Valley Inn has it all when looking for places to stay in Big Sur.
7. Little European Lodge
8.4 Average Rating
Get the Lowest Rates Here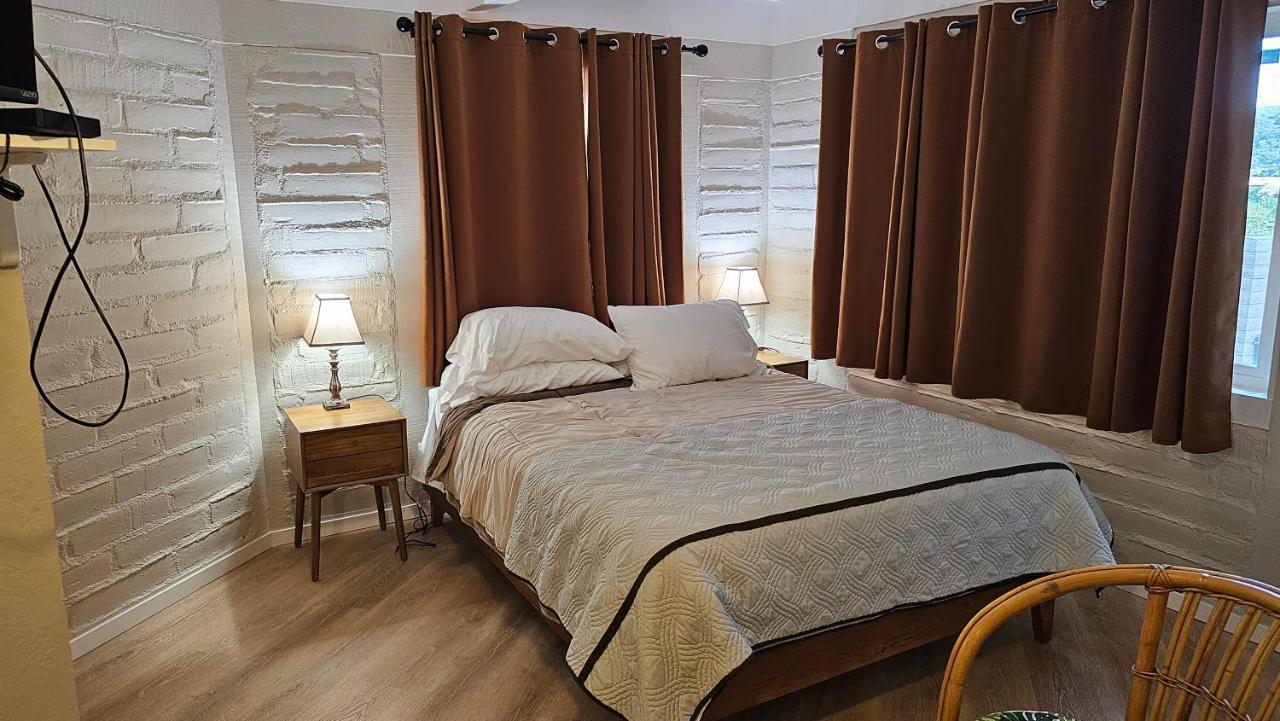 Little European Lodge is a boutique hotel in Carmel Valley, 23 km from Point Lobos State Reserve and 28 km from the Presidio of Monterey Museum. This property is 20 km from Carmel Mission and 26 km from Del Monte Golf Course and Naval Postgraduate School.
The non-smoking hotel offers rooms equipped with a wardrobe, private bathroom, flat-screen TV, bed linen, and towels. Some also feature a kitchenette with an oven, stovetop, coffee machine, and fridge.
The Monterey Regional Airport is 20 km away, and the Monterey Museum of Art can be reached at 27km. Monterey Pines Golf Club is also 27km from the hotel.
8. Contenta Inn
7.8 Average Rating
Get the Lowest Rates Here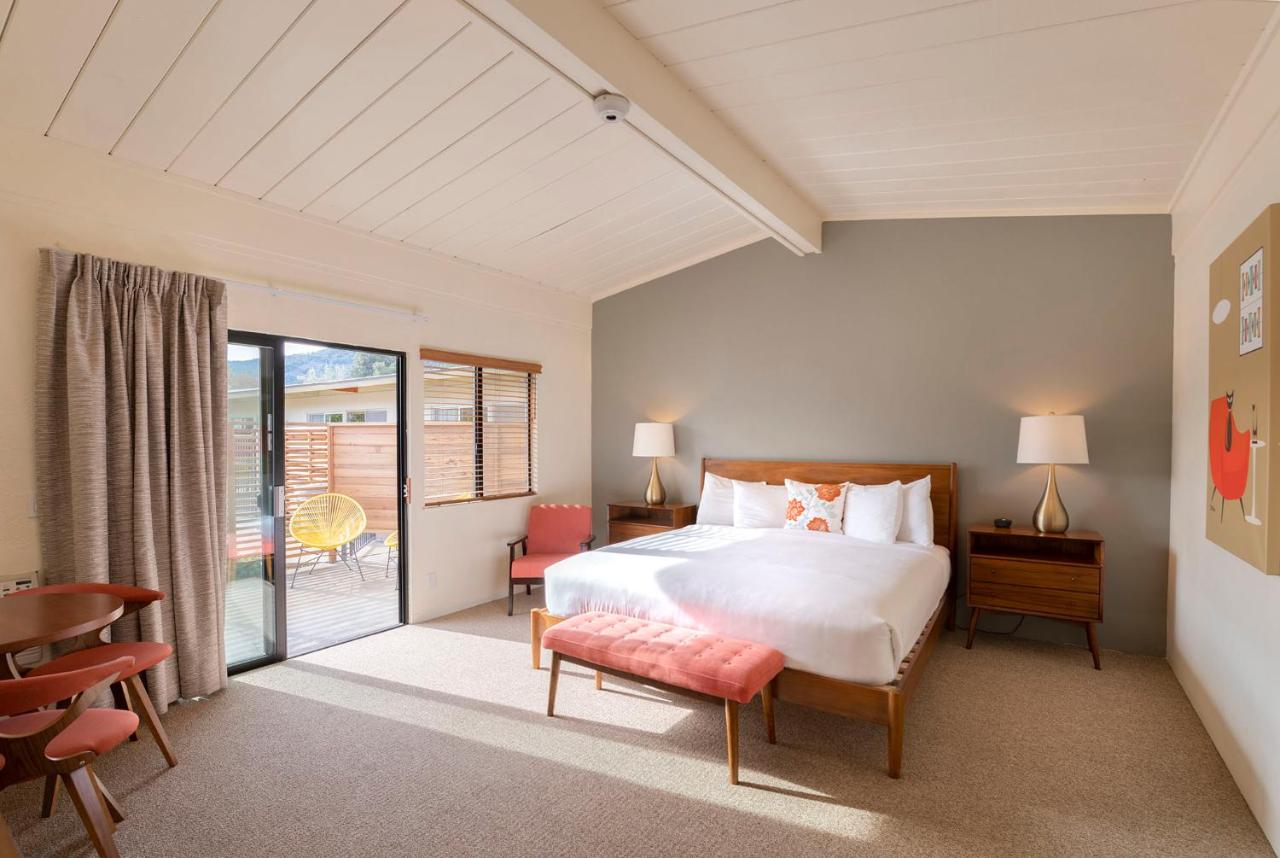 Located in Carmel Valley, Contenta Inn is a Big Sur boutique hotel. It offers guests many luxuries, including free WiFi, a hot tub, an outdoor heated pool, and free private on-site parking. The rooms are equipped with TVs and private bathrooms with baths or showers, and the inn also features a comfortable shared lounge.
The attractiveness of the Contenta Inn as a Big Sur boutique hotel lies in its proximity to many exciting attractions, such as Carmel (19 km), Big Sur (24 km), and Monterey (20 km). These destinations add convenience for guests who want to explore the area during their stay. With its extensive amenities and close vicinity, Contenta Inn provides excellent value for those seeking a true boutique hotel experience in Big Sur.
9. The Camp at Carmel Valley
7.2 Average Rating
Get the Lowest Rates Here
The Big Sur Boutique Hotel is in the beautiful Carmel Valley, surrounded by stunning mountain views and nature. It features cabins with a bathhouse, a garden, a tennis court, and a terrace nearby. Guests can enjoy breakfast in the morning and special activities like archery and tie-dyeing on certain weekends. It is conveniently situated only 34 km from Monterey City and 28 km from Carmel City. The nearest airport to the hotel is Monterey Peninsula Airport, which is 21 km away.