The best boutique hotels in Luxembourg place you in some of the most idyllic locations in Europe.
Luxembourg, a small European country bordered by France, Germany, and Belgium, is a hidden gem waiting to be discovered by travelers. Despite its small size, Luxembourg boasts a rich history and culture shaped by its strategic location and influences from neighboring countries.
Visitors can explore the country's charming villages, medieval castles, and stunning natural landscapes, such as the Ardennes forest and the Moselle River Valley. Luxembourg City, the country's capital, is a bustling hub of activity with a vibrant food and drink scene, modern art museums, and a UNESCO World Heritage-listed old town.
With its unique blend of old-world charm and modern sophistication, Luxembourg is a must-visit destination for any traveler looking to experience the best of Europe. We hand-picked top-rated boutique hotels in Luxembourg to consider for your next getaway!
The 10 Best Luxembourg Boutique Hotels
1. Hotel Le Place d'Armes 
8.8 Average Rating
Get the Lowest Rates Here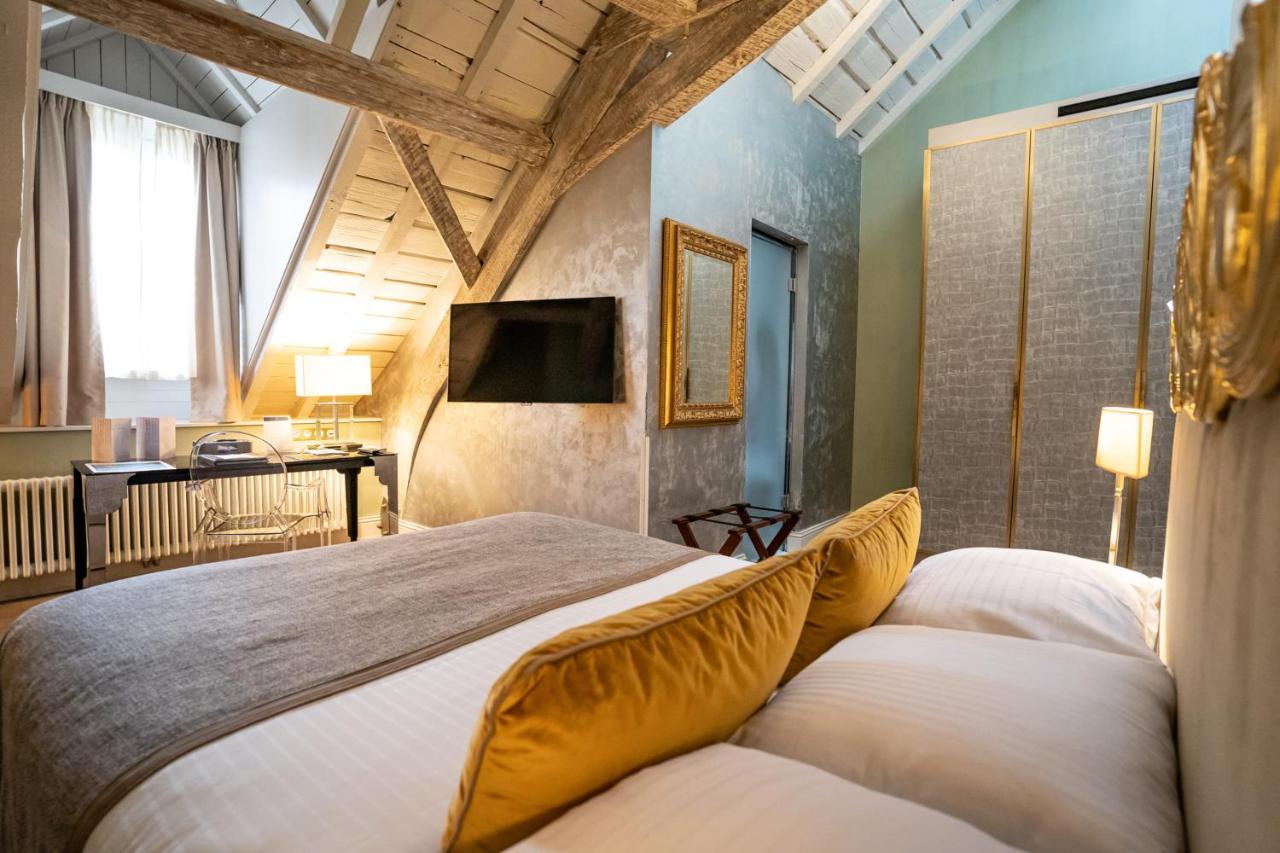 Le Place d'Armes is located in the center of Luxembourg, just 300 meters from Notre Dame Cathedral. This boutique hotel features an elegant Art Deco décor and a 24-hour reception. Free Wi-Fi is available throughout the hotel.
The rooms of Le Place d'Armes are equipped with a flat-screen cable TV. Each room has a marble-floored bathroom, many featuring original features such as fireplaces. Valet services are available for private parking, subject to availability. A mandatory booking is required.
2. Hotel Parc Plaza
8.0 Average Rating
Get the Lowest Rates Here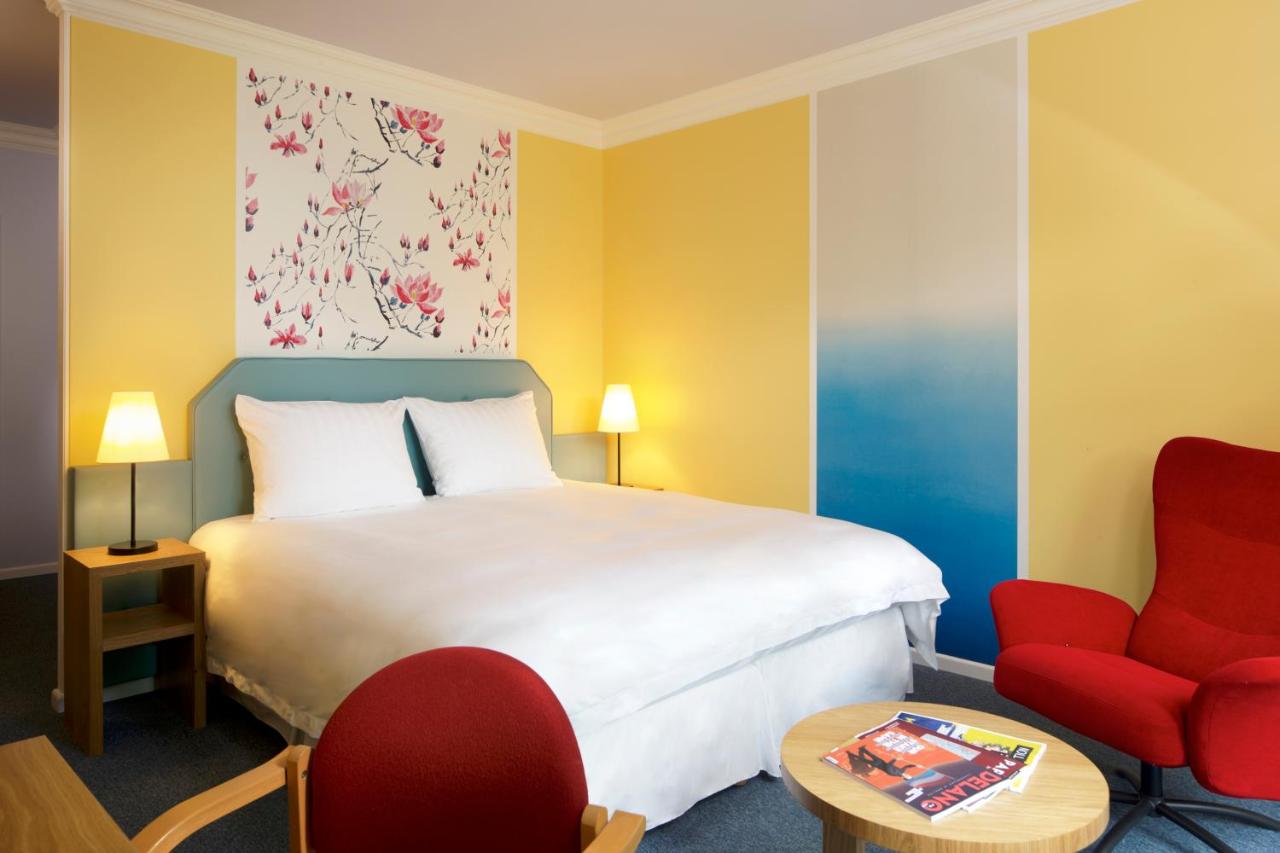 Parc Plaza is located just over 5 minutes from the Luxembourg city center. It has a 24-hour reception and free Wi-Fi throughout the hotel, making it an ideal choice for business and leisure travelers. The Kirchberg area, with its many European institutions, is only 10 minutes away by car. Luxembourg Railway Station and the National Museum of History and Art are also easily accessible, less than 20 minutes from the hotel.
Dining options at Parc Plaza include Le Bec Fin restaurant, which serves a range of daily specials and buffets inside and on the spacious terrace. The boutique hotel also offers a skittle lane on site for those who prefer to stay in.
3. LÉGÈRE HOTEL Luxembourg
8.6 Average Rating
Get the Lowest Rates Here
Légère Hotel is located in Munsbach, a 15-minute drive from Luxembourg's city center. It is an environmentally friendly hotel offering modern rooms and suites, free WiFi, spa facilities, and a gym and sauna. A bus stop is within 200 m of the hotel, connecting to the city center.
The sound-proofed rooms have free soft drinks in the minibar, flat-screen cable TV, and king-size beds. The spacious glass-walled bathrooms include a walk-in shower.
FACES Bar & Restaurant is an on-site restaurant offering International and regional gastronomic cuisine in the dining room or on the terrace. Light meals, snacks, and cocktails can also be enjoyed at the bar.
Légère is situated in the green setting of Munsbach Business Park, with the European Institutions at the Kirchberg Plateau being a 10-minute drive away.
4. Le Royal Hotels & Resorts Luxembourg
8.6 Average Rating
Get the Lowest Rates Here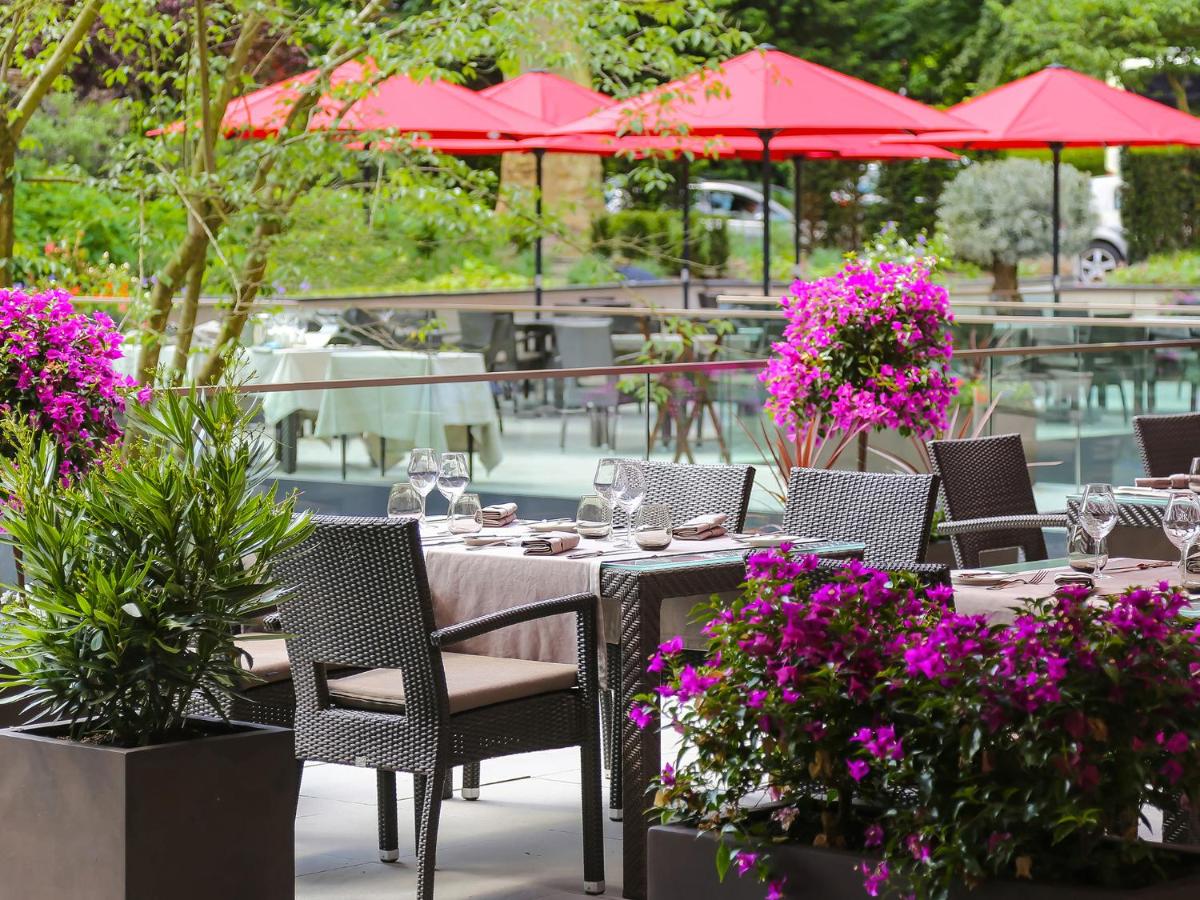 Le Royal Hotels & Resorts Luxembourg offers elegantly-styled 5-star accommodation only 450 m from Place d'Armes. Tradition rooms were completely refurbished in 2016, including air-conditioning, a minibar, a work desk, and a smart TV with over 100 channels.
The hotel provides free WiFi in the rooms and an extensive wellness center with an indoor pool, sauna, hammam, and fitness area. Guests can enjoy fresh fruit cocktails, gastronomic cuisine, or a modern menu at the hotel's two restaurants.
The boutique hotel also features a terrace and a beauty salon offering various treatments. There is also a shop where guests can buy souvenirs and travelers' essentials.
Le Royal is conveniently located, with Parc de Ville only 300 m away and the Palais Grand-Ducal less than a 10-minute walk away. An airport shuttle service and bicycle rental is available for an extra charge upon request.
5. Park Inn by Radisson Luxembourg City
8.5 Average Rating
Get the Lowest Rates Here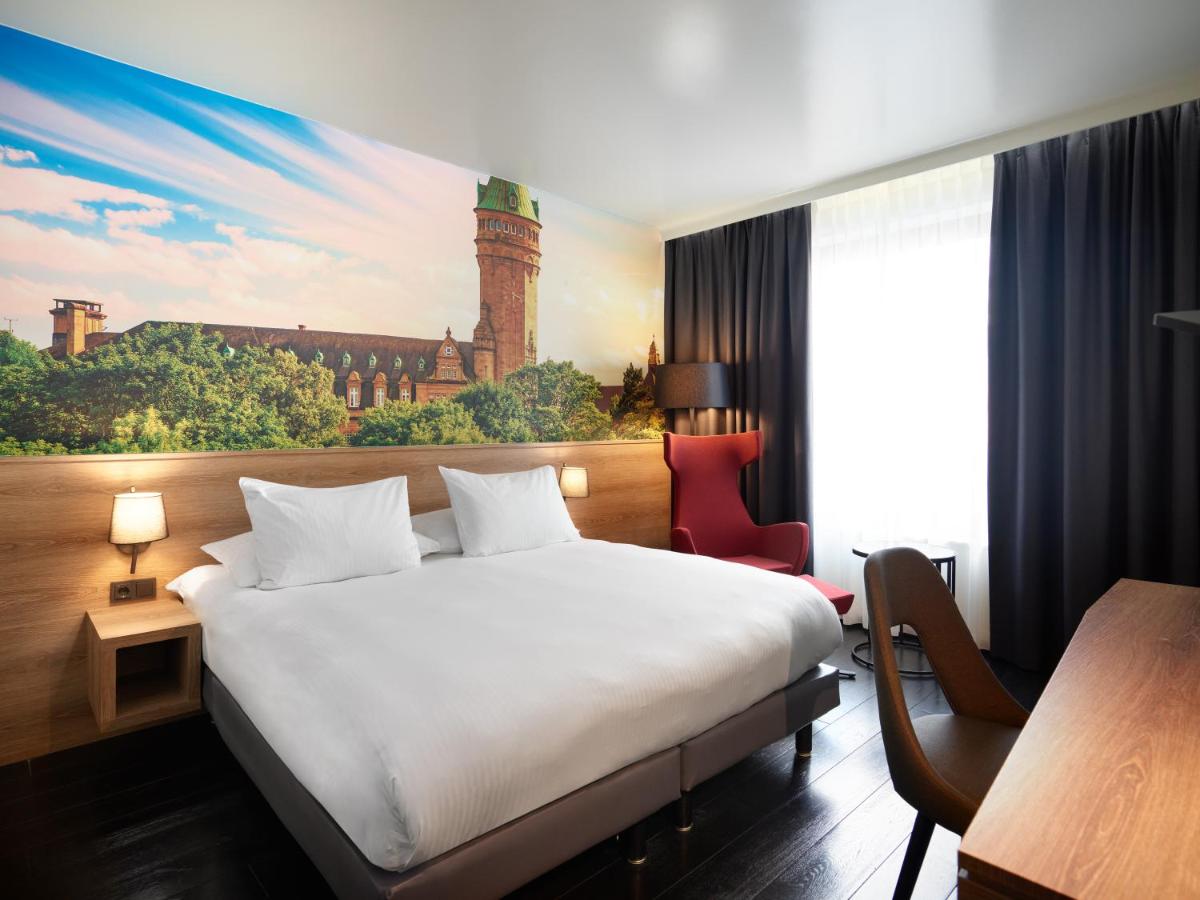 Park Inn City is located 200 m from Luxembourg's main train station. It offers guests a well-equipped fitness center and modern appointed rooms. The rooms have designed furniture, air conditioning, a private bathroom, and a flat-screen TV with satellite channels.
The fitness center has cardio equipment and free weights, while the DUE Bar serves cold drinks and cocktails. The UNESCO-listed city center of Luxembourg, including the Notre Dame cathedral, is within a 5-minute walk. The Kirchberg district is less than 5 km away.
6. Melia Luxembourg
8.4 Average Rating
Get the Lowest Rates Here
Melia Luxembourg is a luxurious Ecolabel design hotel on the edge of the Kirchberg area and EU institutions in Luxembourg, next to the MUDAM. It offers free WiFi and modern rooms with air-conditioning, flat-screen satellite TV, a minibar, a work desk, and extra-long beds.
The property has a fitness area, a sauna, two restaurants, and a lounge. AQUA Restaurant serves Mediterranean cuisine, and GOYA Restaurant offers an extensive breakfast buffet. Guests can also enjoy cocktails at the AQUA Lounge in the evening.
Guests traveling with bicycles will find facilities to store and dry their bikes, regional maps and information about cycle tracks, a small repair set, and more. Lunch packages can also be requested.
The boutique hotel is less than 50 m from the Luxembourg Philharmonic and 1.5 km from Luxembourg's historic center. Luxembourg City and Train Station are a 5-minute bus ride away, and the nearest bus stop is in front of the hotel. An electric vehicle charging station is close by. Car rental is available on-site for a charge.
7. Hotel Parc Beaux Arts
8.2 Average Rating
Get the Lowest Rates Here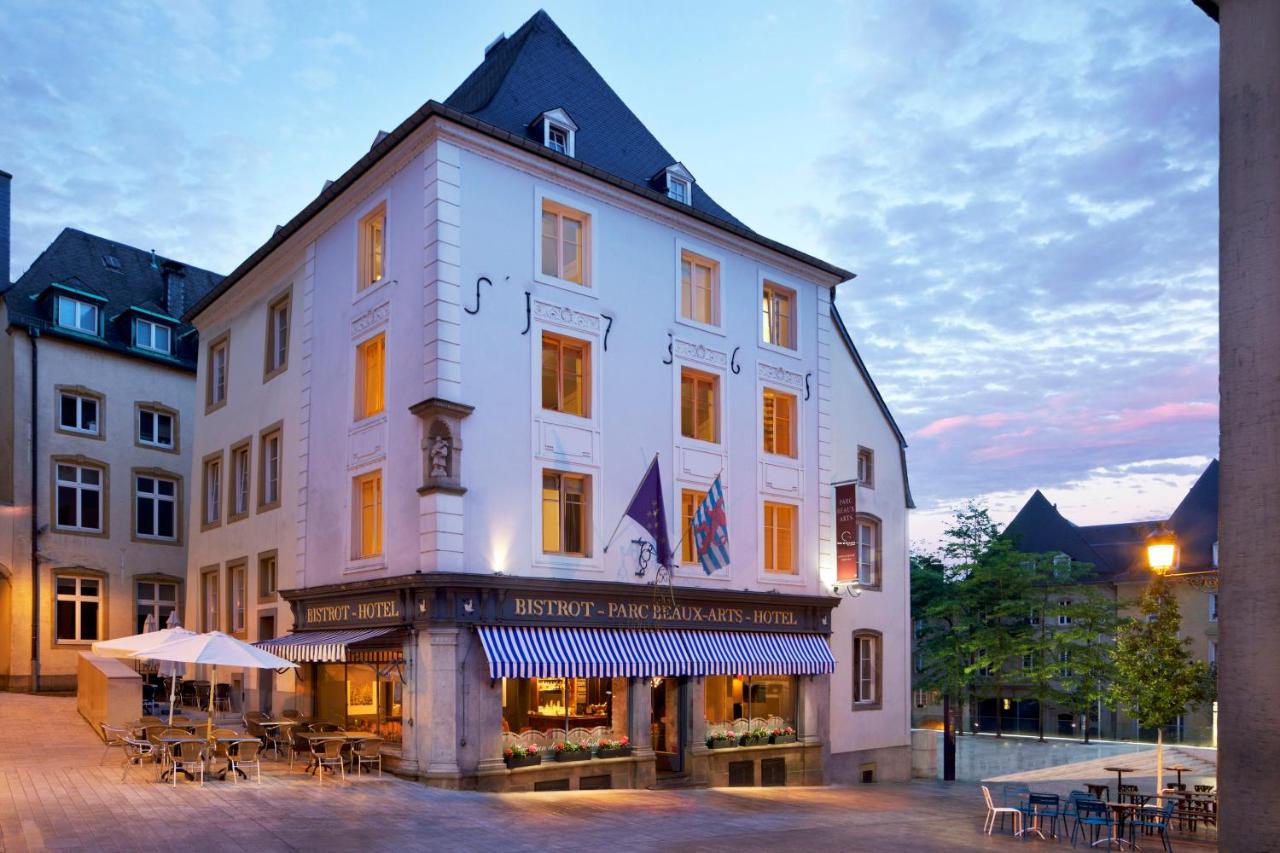 Parc Beaux-Arts is a luxurious hotel located in the historic center of Luxembourg, just 180 meters from the Palais Grand-Ducal. The hotel offers a 24-hour reception and free Wi-Fi. It is ideal for exploring the city's culture, shopping opportunities, and vibrant nightlife, with numerous bars and restaurants nearby.
The rooms feature English country décor and unique features such as beamed ceilings and fireplaces. Each suite also includes a flat-screen satellite TV and a modern bathroom.
At the hotel's restaurant, Le Friquet's, guests can enjoy breakfast, lunch, and dinner. This atmospheric brasserie offers specialties from Luxembourg.
8. City Hotel
8.5 Average Rating
Get the Lowest Rates Here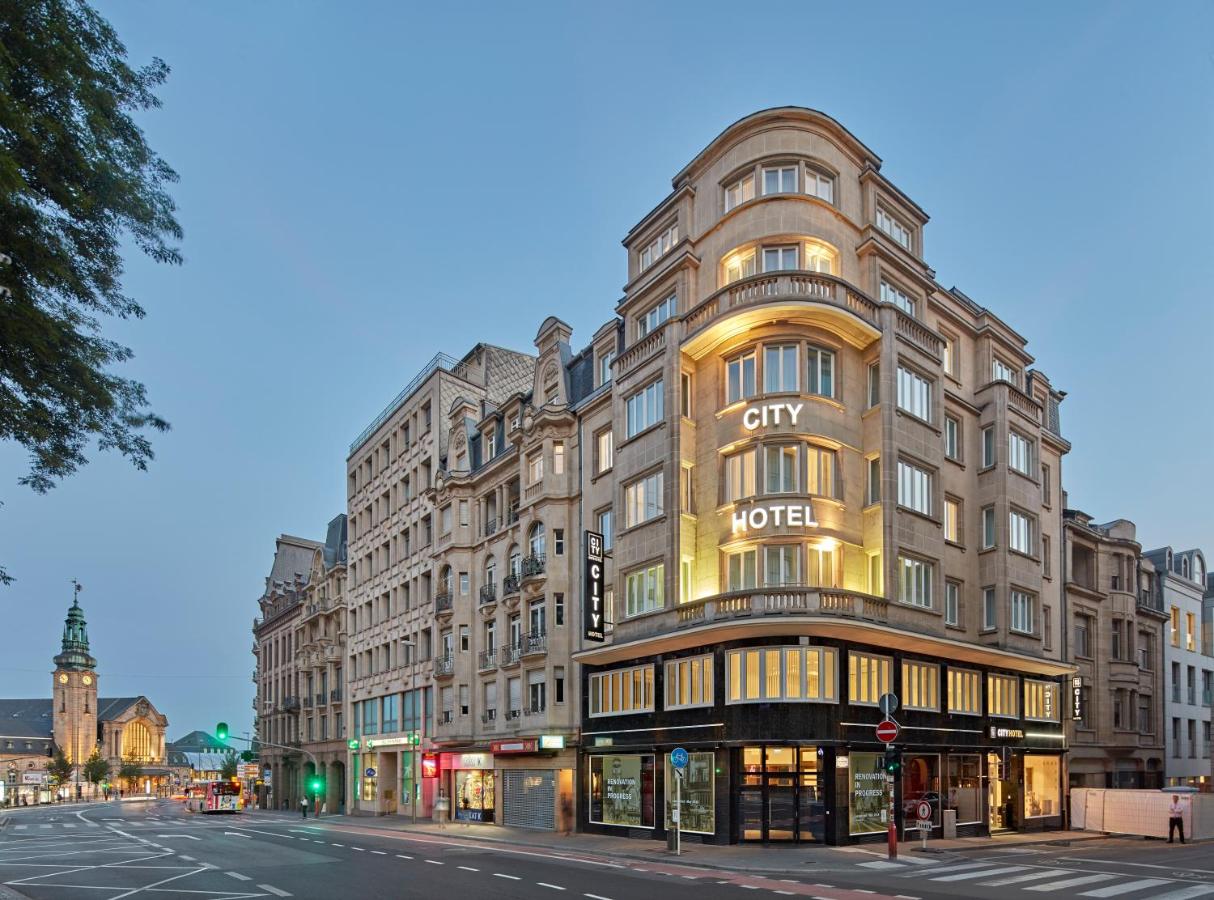 City Hotel is a 3-star hotel located in a historic building in the city center, just 200 m away from Luxembourg Railway Station. The hotel offers non-smoking accommodation with free Wi-Fi. All rooms and suites include flat-screen satellite TV, a minibar, and a private bathroom. Some rooms feature a separate bathtub.
Guests of City Hotel can enjoy a buffet breakfast every morning. The hotel is just a 10-minute walk from the Notre Dame Cathedral and Place d'Armes. Additionally, the Kirchberg area, featuring European Institutions, is 10 minute drive away.
9. Grand Hotel Cravat
8.2 Average Rating
Get the Lowest Rates Here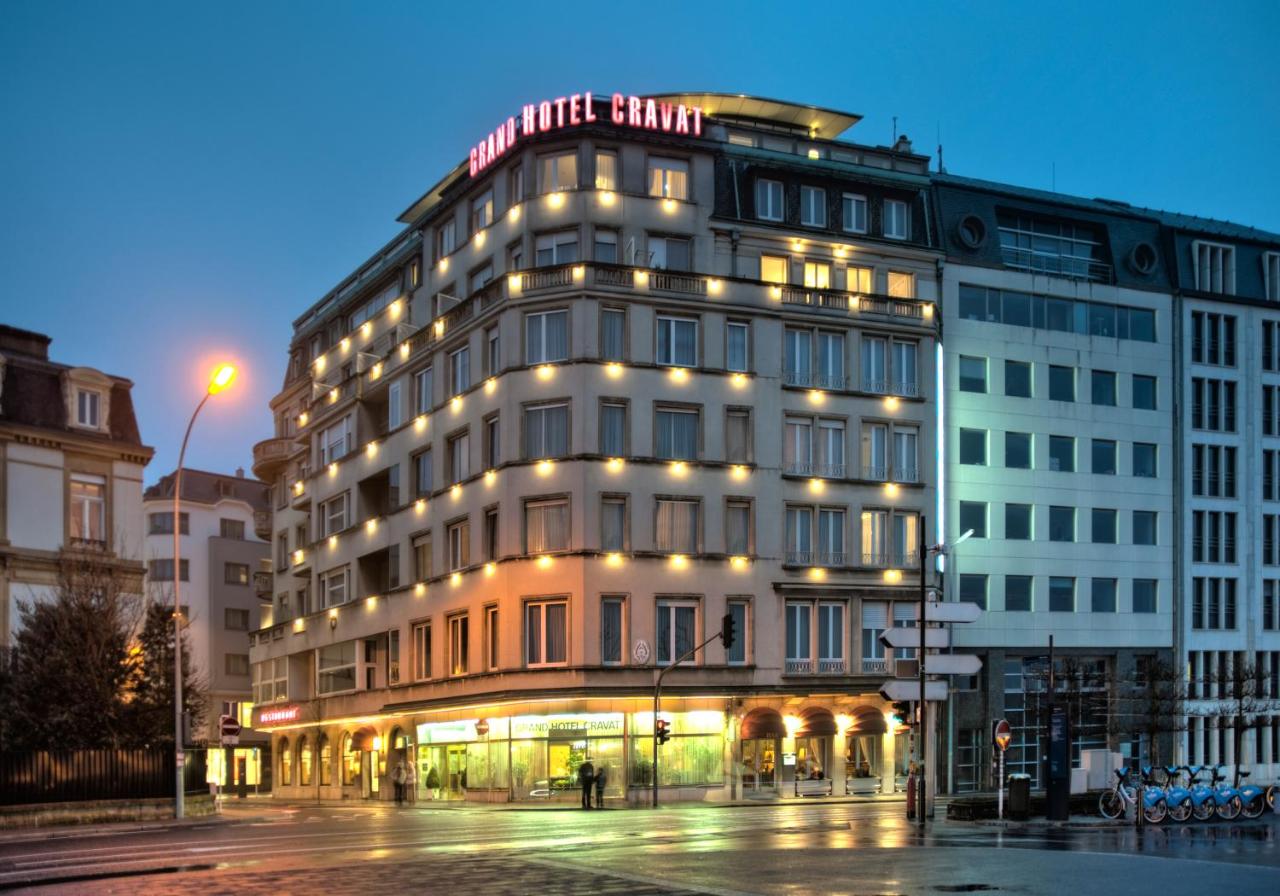 Grand Hotel Cravat is located in the heart of Luxembourg City. It offers spacious guest rooms with direct views of the Gëlle Fra War Monument and the Notre Dame Cathedral. Each room has a minibar, a TV, and a safety deposit box. The private bathroom has a bath or shower, a bathrobe, and a hairdryer.
The boutique hotel has an on-site restaurant and bar, American Bar Le Trianon. A breakfast buffet is available every day.
Grand Hotel Cravat is within walking distance of the main shopping streets and the historical old town. Luxembourg Train Station is 1.4 km away.
10. Mama Shelter Luxembourg
8.6 Average Rating
Get the Lowest Rates Here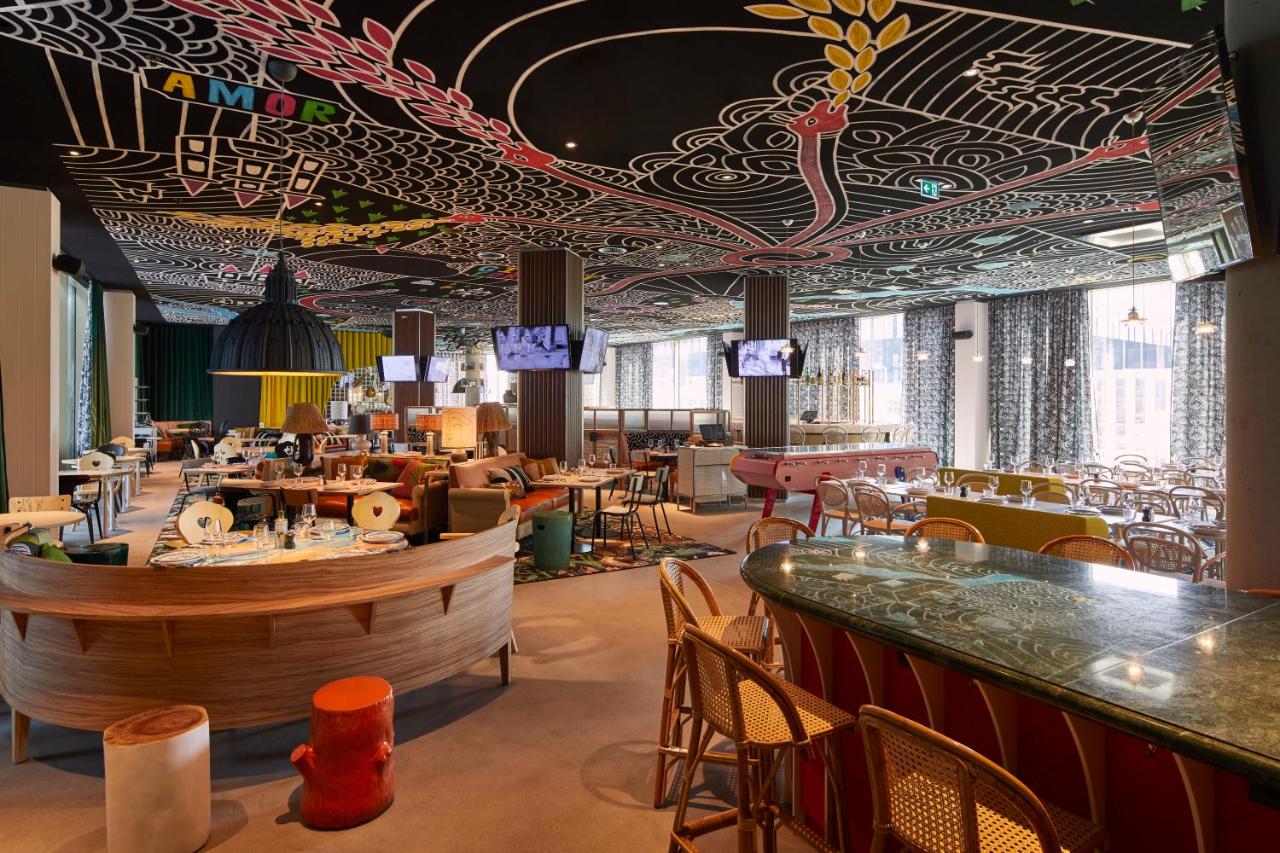 Mama Shelter Luxembourg is a 3-star hotel located 3.7 km from Luxembourg Train Station. It has a bar and a terrace and offers air-conditioned rooms with private bathrooms and free WiFi. Private parking is available on-site.
Each room has a desk and a flat-screen TV and comes with bed linen and towels.
The boutique hotel serves a buffet, continental, or Full English/Irish breakfast. The restaurant serves French and European cuisine, with vegetarian and gluten-free options. The reception staff can provide guests with practical advice on the area.
Thionville train station is 38 km away, and Trier Central Station is 46 km away. The nearest airport is Luxembourg Airport, 7 km from the hotel.