The best boutique hotels in Ravello place you in some of the most idyllic locations in Italy.
Ravello is a picturesque town located in the heart of the Amalfi Coast in Italy. It is known for its stunning views of the Mediterranean, lush gardens, and charming architecture. This charming destination offers a mix of history, culture, and natural beauty, making it a popular destination for travelers looking for a peaceful and relaxing getaway.
We hand-picked top-rated boutique hotels in Ravello to consider for your next getaway!
The 10 Best Ravello Boutique Hotels
1. Palazzo Confalone
8.6 Average Rating
Get the Lowest Rates Here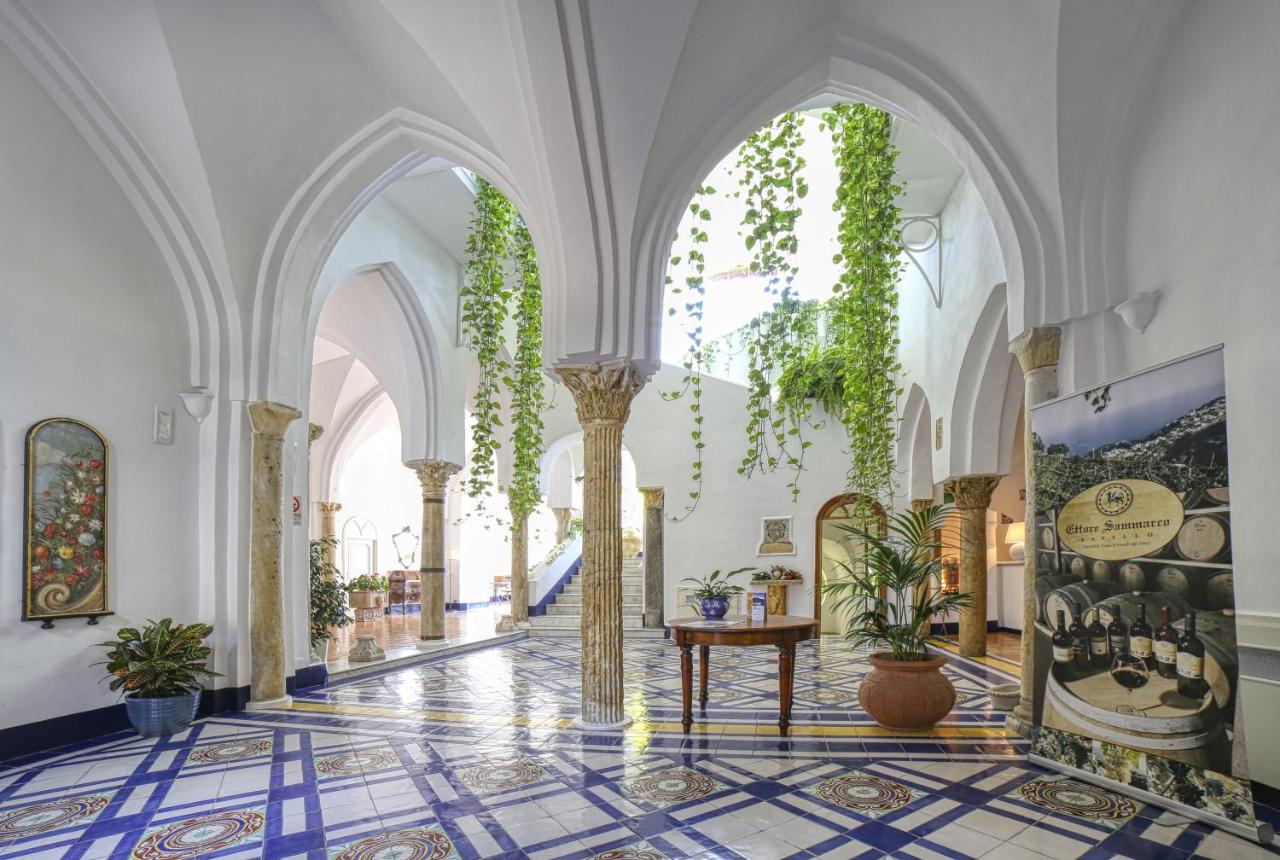 Palazzo Confalone, located in Ravello, overlooks the Amalfi Coast and provides guests with unique rooms, some of which offer panoramic views. Free Wi-Fi and a relaxing garden are available in public areas. The boutique hotel consists of two buildings, Palazzo Confalone and Villa Confalone, located 20 meters apart.
Rooms in both buildings feature modern designs or antiques from the 16th, 17th, and 18th centuries. Popular points of interest near Palazzo Confalone include Atrani Beach, Maiori Beach, and Villa Rufolo. The nearest airport, Naples International, is 58 kilometers away, and a paid airport shuttle service is available.
2. Hotel Villa Cimbrone
8.9 Average Rating
Get the Lowest Rates Here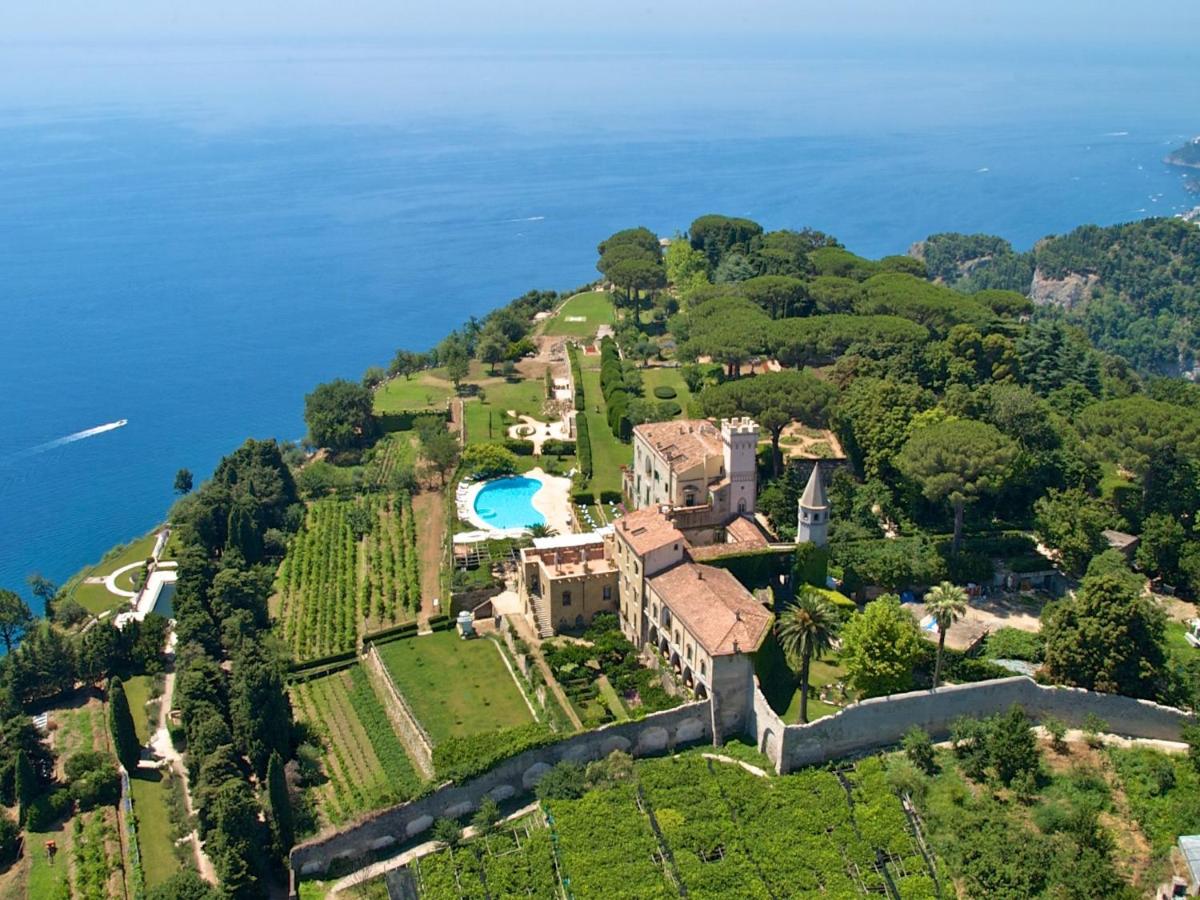 Hotel Villa Cimbrone is 10 minute walk from the center of Ravello. It offers guests free internet access, an outdoor pool with a hydromassage corner, panoramic gardens, a private helicopter pad, and air-conditioned rooms with satellite flat-screen TV and a minibar. The en suite bathroom includes a hairdryer, bathrobes, and free toiletries.
Guests can enjoy the terrace and the views of the Amalfi landscape from their deck chairs and take advantage of free Wi-Fi in the public areas. A generous sweet, savory breakfast is served daily, and the gourmet restaurant serves organic Mediterranean cuisine with an Eastern twist.
3. Caruso, A Belmond Hotel, Amalfi Coast
9.7 Average Rating
Get the Lowest Rates Here
Caruso, A Belmond Hotel, Amalfi Coast, is perched on a sea-view cliff on the Amalfi Coast. The building is from the 11th century and has been renovated to include an infinity pool, terraced gardens, and historic interiors with frescoed ceilings. The rooms and suites offer views of the garden or the sea and come with LCD TVs, CD players, air conditioning, and free internet.
Some rooms and suites offer private balconies. A generous breakfast is served daily, and the Belvedere Restaurant serves traditional Italian specialties. During the summer, the property offers complimentary boat excursions along the coast and a free shuttle to Amalfi and Positano.
4. Hotel Bonadies
8.3 Average Rating
Get the Lowest Rates Here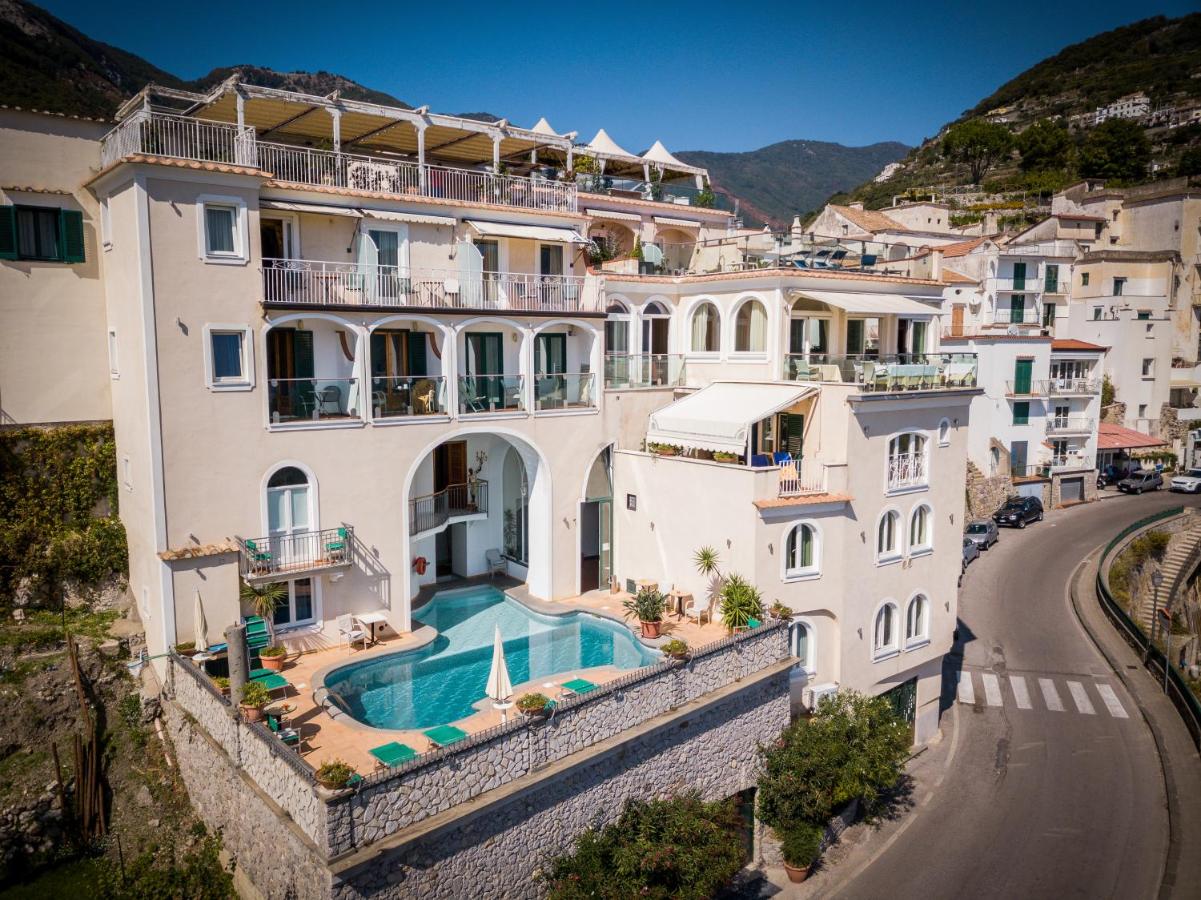 Since 1880, Hotel Bonadies has been providing wonderful hospitality in Ravello, one of the most panoramic spots of the Amalfi Coast. Guests can enjoy comfortable rooms, an outdoor pool with a hydromassage area, Shiatsu, relaxing massages, and exquisite food made with the freshest ingredients and traditional Mediterranean and regional recipes. All rooms offer a different yet amazing view of the sea or the mountains.
5. Villa Piedimonte
8.9 Average Rating
Get the Lowest Rates Here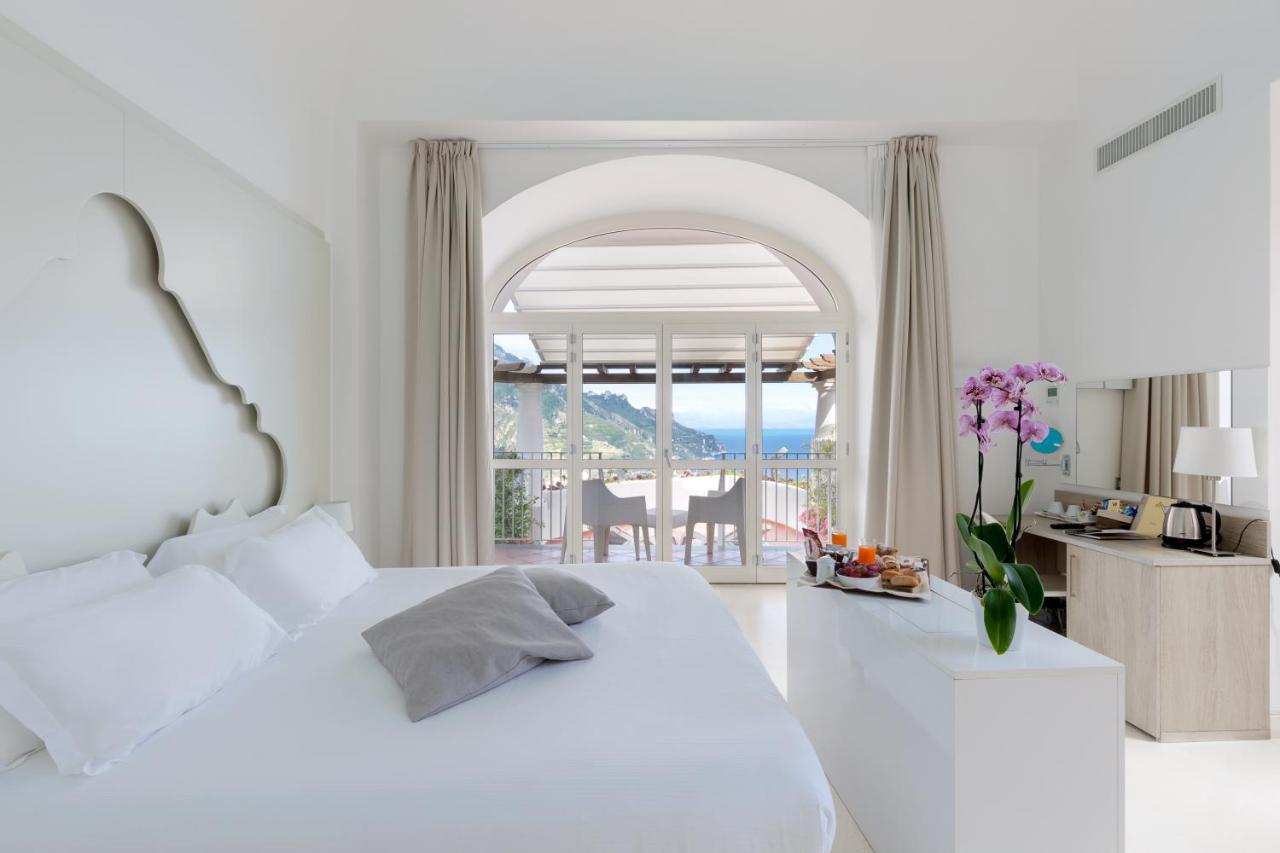 Villa Piedimonte offers accommodation in Ravello with an outdoor pool and a sun terrace with panoramic views of the Amalfi Coast. This 4-star property features free WiFi, free parking, and a bar. All air-conditioned rooms and suites include a minibar, a flat-screen TV with satellite channels, a private bathroom with a hairdryer, and free toiletries.
The closest beach and the town of Amalfi are a 20-minute drive from Villa Piedimonte, while Salerno is 45 km away, and Naples Capodichino International Airport is 60 km away.
6. Hotel Rufolo
8.7 Average Rating
Get the Lowest Rates Here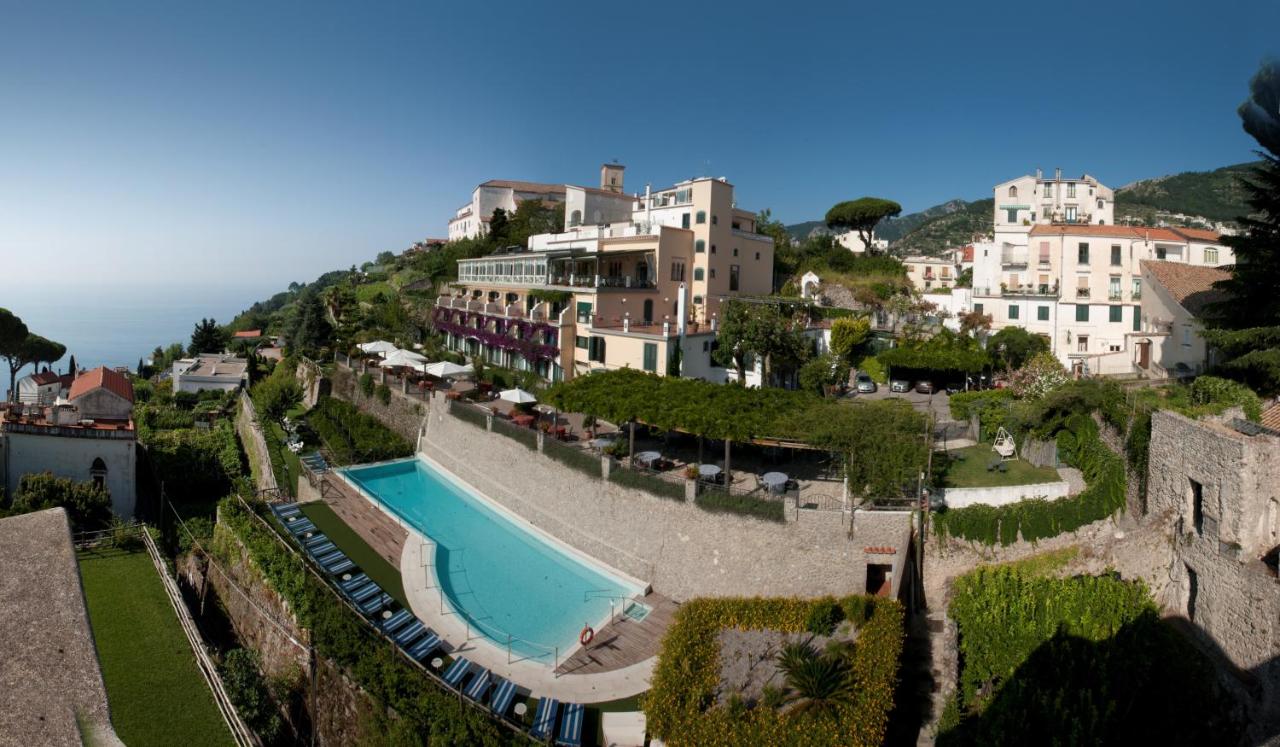 Hotel Rufolo is a family-run boutique hotel located in the historic center of Ravello, next to the beautiful Villa Rufolo gardens. It offers guests rooms that provide views of the garden or the sea. It features a garden with an outdoor swimming pool, a lounge with a terrace overlooking the Villa's 12th-century tower, luxurious marble flooring, and antique furnishings.
The rooms have air conditioning, a satellite TV, a private bathroom, and free WiFi. A continental breakfast is served daily. The Sigilgaida restaurant specializes in local and Mediterranean cuisine made from ingredients grown in the garden, with panoramic views of the lemon groves along the Amalfi coast.
7. Residence Villa Rosa
8.3 Average Rating
Get the Lowest Rates Here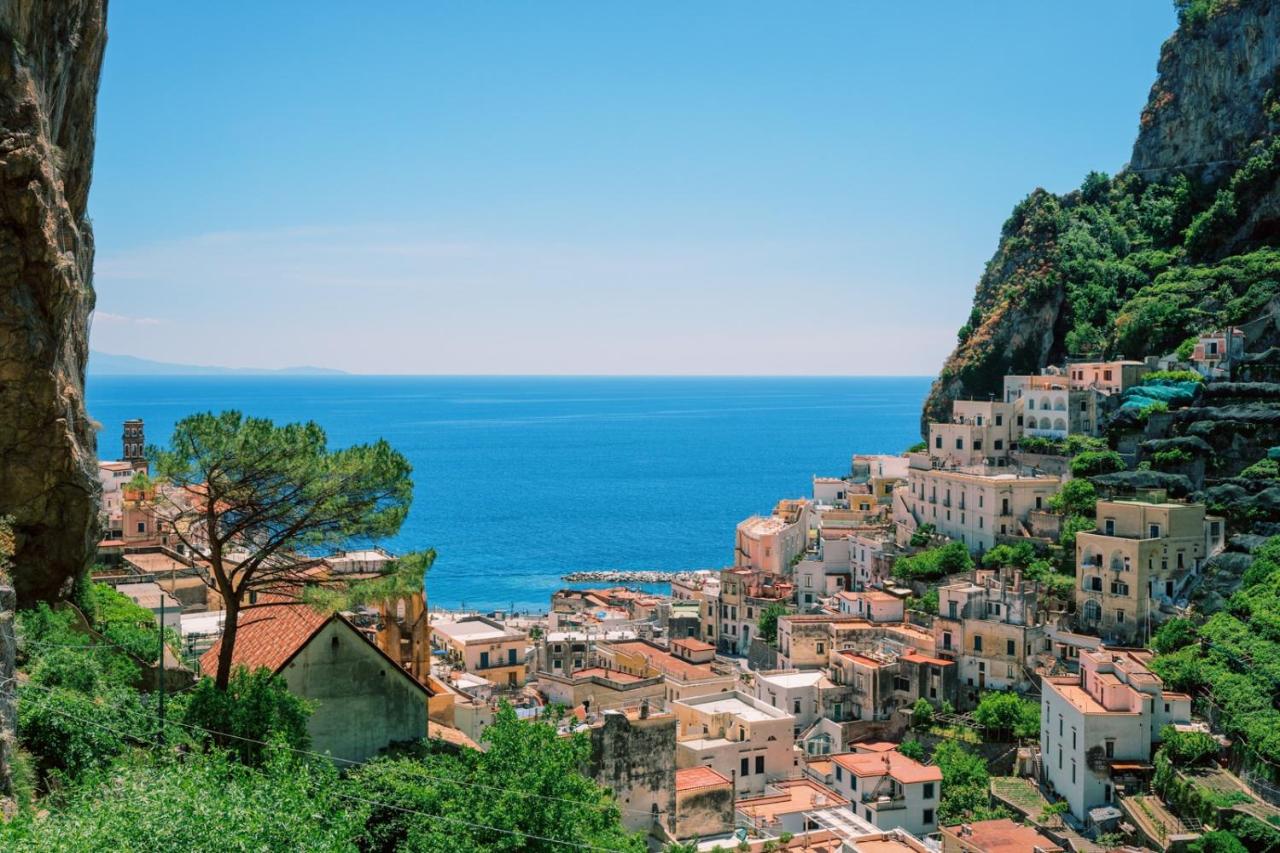 Residence Villa Rosa is located in Ravello and provides accommodation with a seasonal outdoor pool, free WiFi, a garden, and a terrace. Each unit has a kitchen, a dining area, and a private bathroom with free toiletries and a bidet.
A fridge, oven, stovetop, coffee machine, and kettle are also provided. Popular nearby attractions include Atrani Beach, Spiaggia di Castiglione and Marina Grande Beach.
8. Hotel Villa Fraulo
8.7 Average Rating
Get the Lowest Rates Here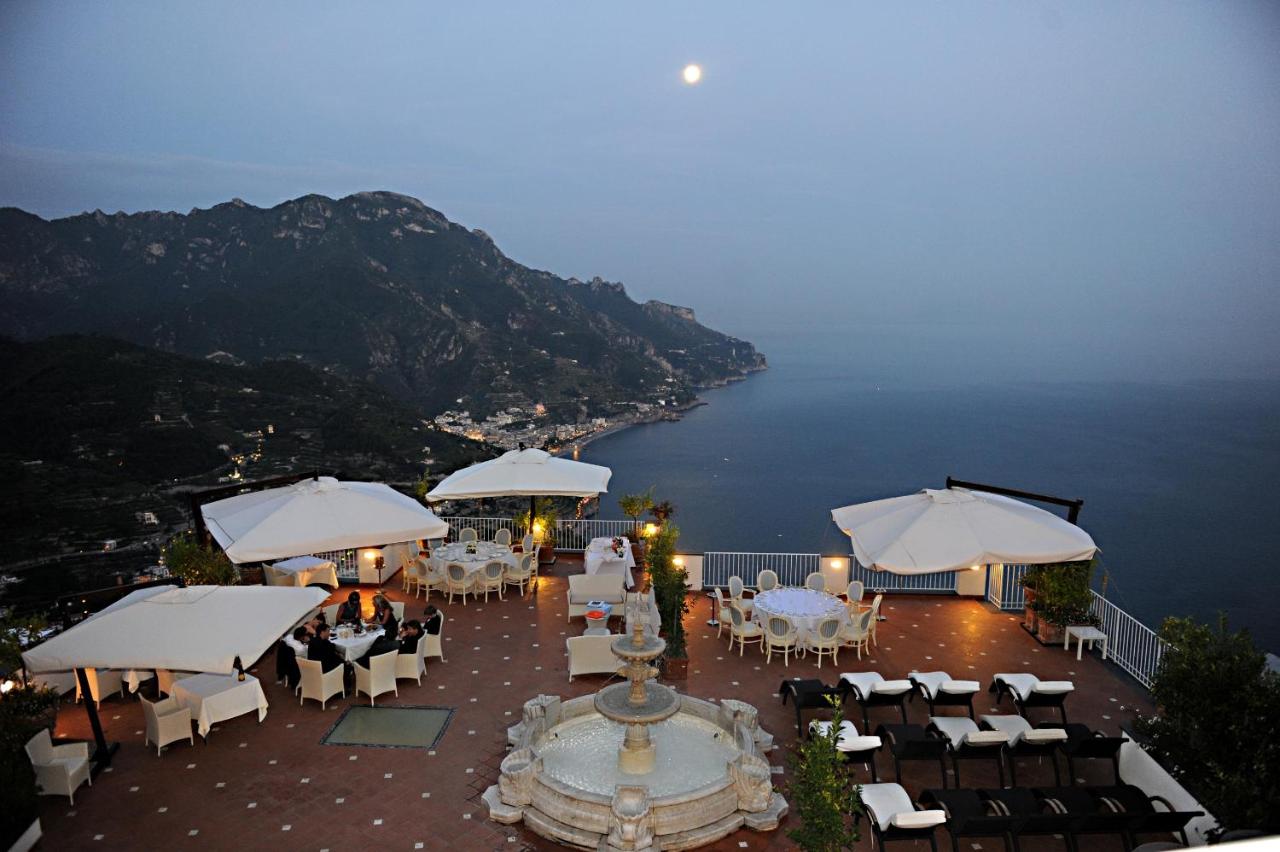 Hotel Villa Fraulo is a medieval building set in Ravello that features an infinity pool with views of the Bay of Salerno. Each room is elegantly decorated and includes a balcony with sea views. The boutique hotel offers satellite TV and free WiFi in all rooms and huge sea-view terraces in the suites. Local buses are conveniently located nearby, and staff at the reception can help with bike rental and arrangements for tours, trips, and sports activities. A generous buffet breakfast is served every morning at Villa Fraulo.
9. Ravello Art Hotel Marmorata
8.6 Average Rating
Get the Lowest Rates Here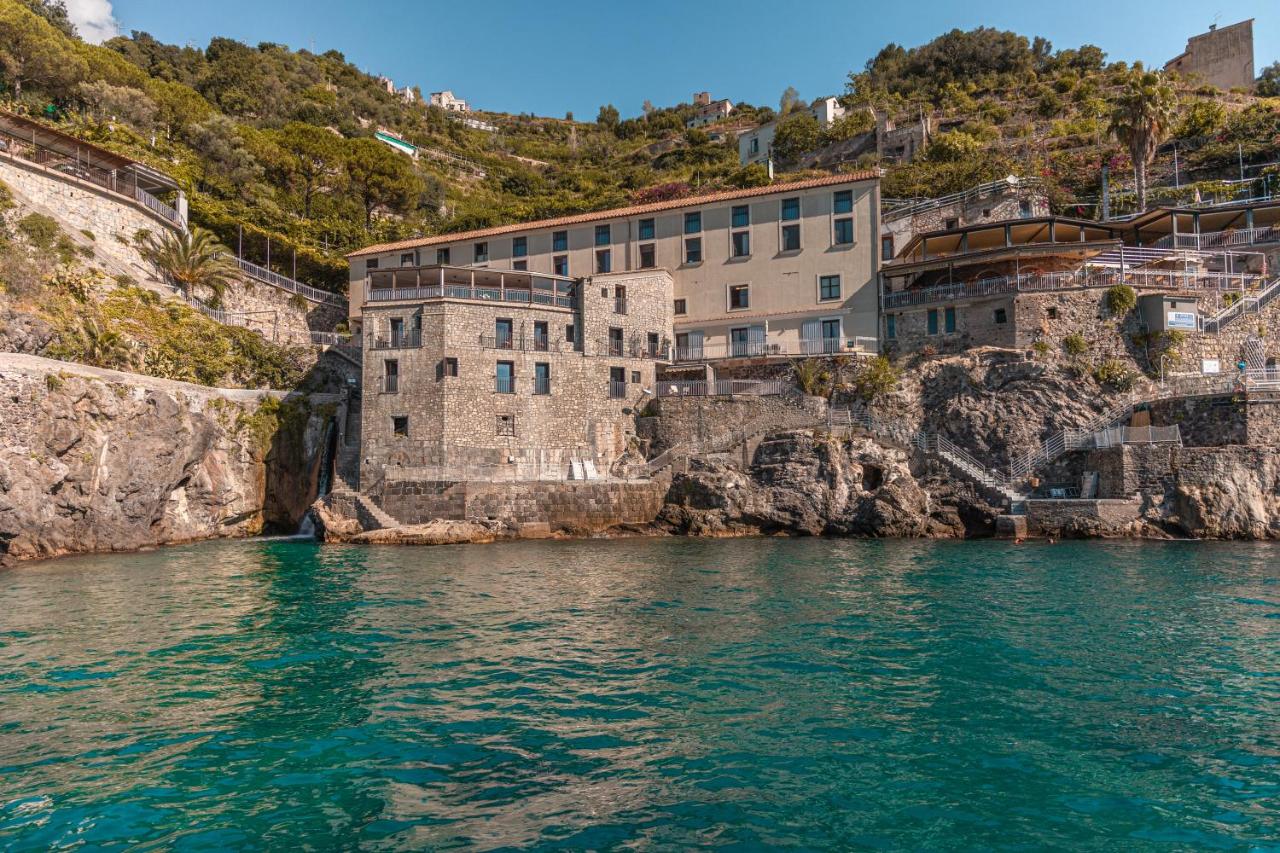 Ravello Art Hotel Marmorata is a former paper mill located on a private cliff directly on the sea on the Amalfi Coast. It features a hydromassage pool and a sea-view dining area. The rooms are decorated in a marine style, and some even have a spa bath with a view of the sea.
L'Antica Cartiera restaurant serves traditional dishes such as fish specialties and homemade pasta. Guests can enjoy breakfast, lunch, and dinner in the elegant dining room or on the sea-view terrace. This boutique hotel is situated in Ravello, 800 meters from Minori and 2 kilometers from Amalfi. A public bus from Salerno Train Station stops in front of the hotel upon request.
10. Hotel Giordano
8.6 Average Rating
Get the Lowest Rates Here
Located close to Ravello's Cathedral, Hotel Giordano is a villa from the early 19th century that offers a free porter service and an outdoor terrace with a swimming pool shaded by centuries-old magnolia trees and features anti-slip tiles. The hotel is elegantly decorated with period furniture, original paintings, and colorful Majolica tiles from Vietri.
The air-conditioned rooms have a private bathroom and offer views of the pool or the hillside. Guests of Hotel Giordano can enjoy the traditional cuisine of the Amalfi Coast at nearby Villa Maria, a sister hotel.