The best luxury hotels in Chelsea place you in some of the most sought-after locations in London. Chelsea is renowned for its luxurious hotels in the heart of its vibrant nightlife, fine dining, and cultural attractions. Chelsea is an ideal destination for any traveler.
Whether you're looking for a romantic getaway or a business trip, Chelsea has some of the best hotels in London. From modern, chic designs to classic, stately buildings, there's something to suit every taste.
The Best 5-Star Hotels in Chelsea, London
1. Blakes Hotel
9.3 Average Rating on Booking.com
Get the Lowest Rates Here
Blakes Hotel is a 5-star luxury boutique hotel in Chelsea that is known for being the world's first hotel. It is ideally located in a quiet part of South Kensington, and boasts delicate dining and sumptuous interior design by Anouska Hempel. The hotel is just over a 10-minute walk from central London's museum district. Each room in the hotel is elegantly styled with unique antiques and rich fabrics. The rooms feature air-conditioning, flat-screen TV and an iPod docking station. The bathrooms in the hotel are beautifully styled and provide complimentary toiletries and a hairdryer. Many of the rooms feature a four-poster bed and original artwork and 24-hour room service is available.
The hotel has a sophisticated Asian-style restaurant that serves creative, well-presented cuisine. Next to the restaurant, the Chinese Room and Bar offers cocktails and fine wines in relaxed surroundings. The hotel is only 10 minutes away from stylish bars and the city's lively nightlife. Leafy Hyde Park and the historic Royal Albert Hall are 1.6 km from the hotel. South Kensington and Gloucester Road London Tube Station can be reached after a 10-minute walk.
2. The Cadogan, A Belmond Hotel, London
9.3 Average Rating on Booking.com
Get the Lowest Rates Here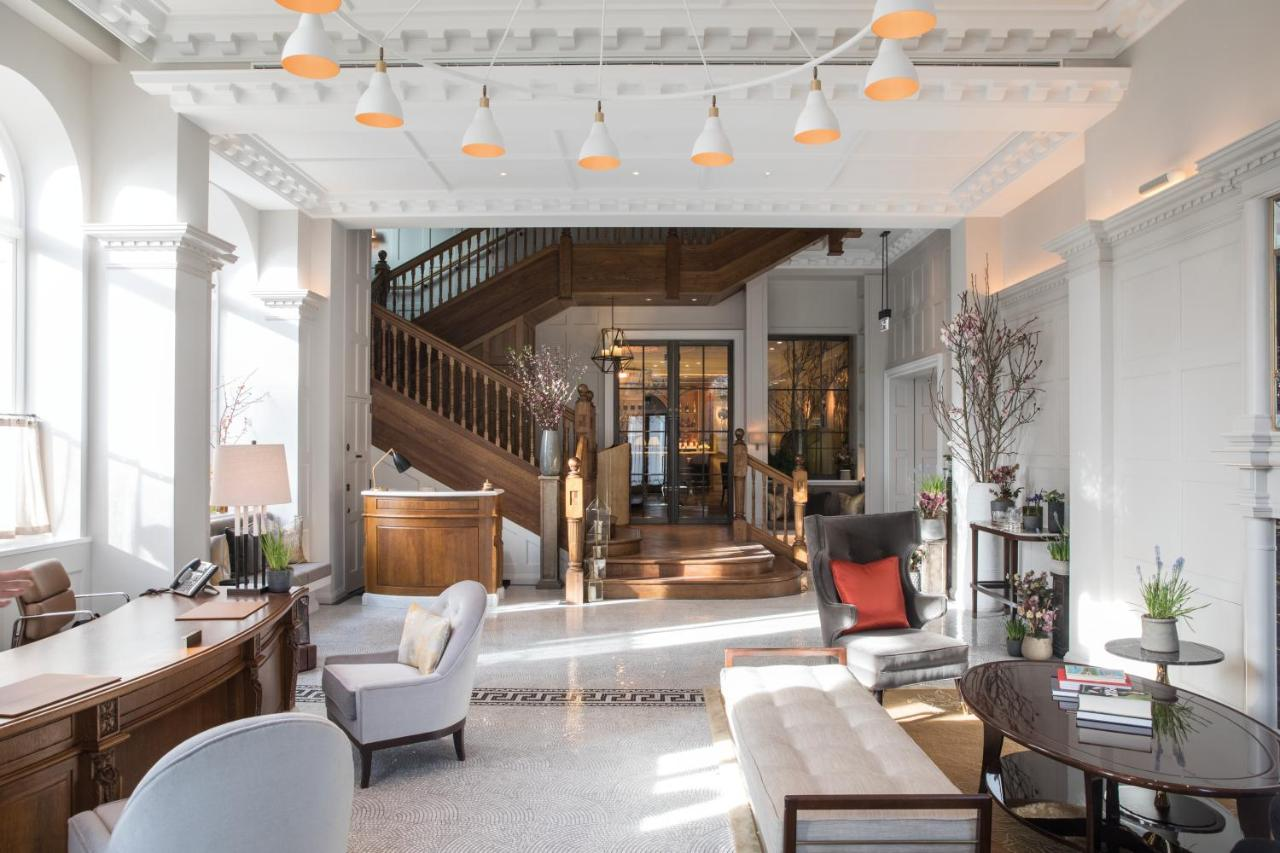 Cadogan Hotel is a 5-star boutique hotel located in exclusive Knightsbridge. The hotel, once the host of Oscar Wilde, features an elegant and comfortable bar and drawing room for dining or light lunch. The hotel was built in 1887, and features beautiful rooms with LCD TVs, satellite channels, DVD player, and free Wi-Fi. Each room has a private bathroom with luxury toiletries. The hotel has a chic bar and elegant lounge, featuring Great British classics on the menu. Guests can also use the fitness studio. The hotel exits onto Sloane Street, which is full of designer shops. Harvey Nichols and Harrods are just a 5-minute walk away. Knightsbridge Underground Station is 5 minutes walk away, and Hyde Park is a 10-minute walk.
3. Number Sixteen, Firmdale Hotels
9.1 Average Rating on Booking.com
Get the Lowest Rates Here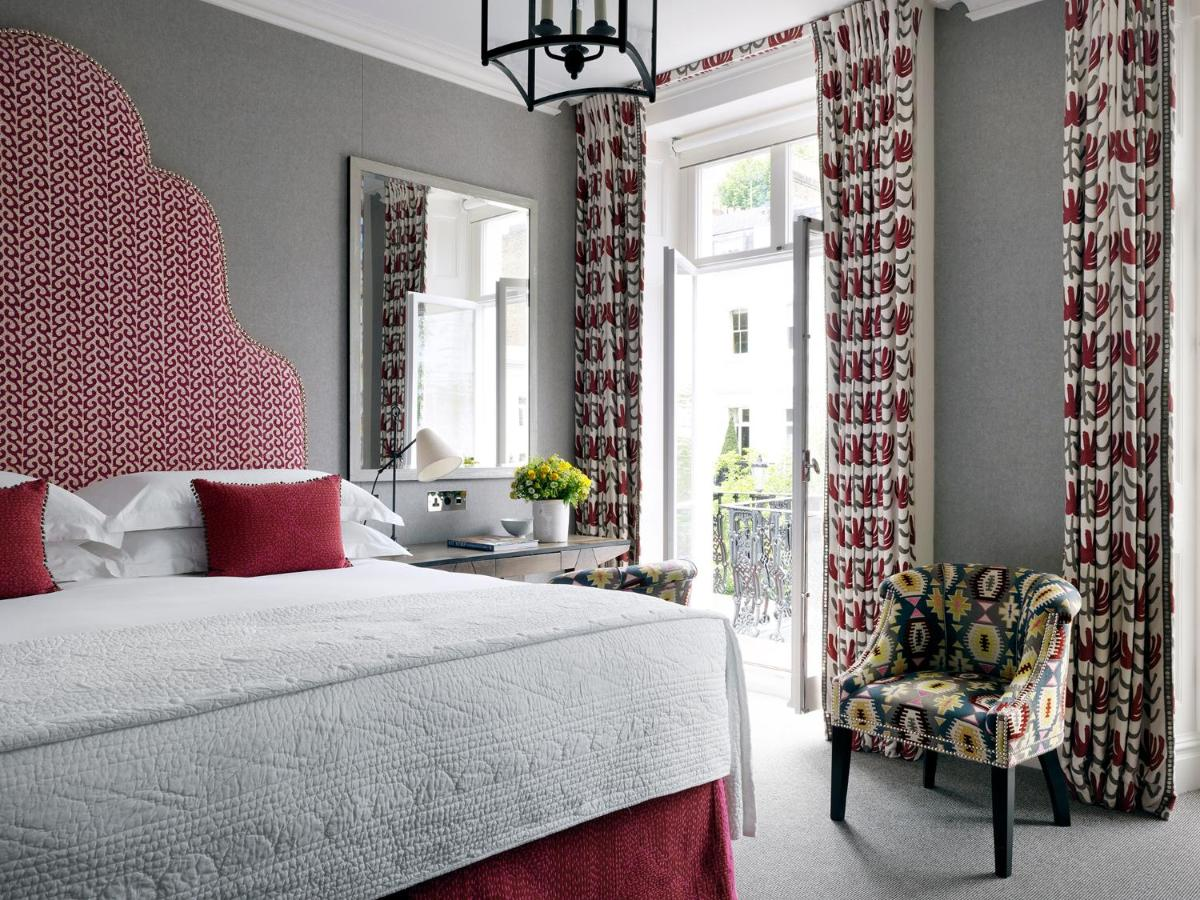 Number Sixteen is a luxurious hotel with ultra-chic interiors and a private garden in cosmopolitan South Kensington. The Victorian property offers 24-hour room service, minibars, and iPod docking stations in the rooms. Each room is individually styled, with luxurious fabrics and furnishings, and hints of bold color, and feature flat-screen satellite TV. Some rooms have French windows leading to a small balcony.
The hotel serves afternoon tea all day and can be taken in the garden, conservatory, drawing room, or library. Guests can relax in multiple public rooms after a day exploring London. South Kensington Underground Station is a 3-minute walk away and is surrounded by bars, shops, and restaurants. The hotel is on the Picadilly, Circle, and District lines, offering easy underground links to many parts of the city.
4. Egerton House
9.3 Average Rating on Booking.com
Get the Lowest Rates Here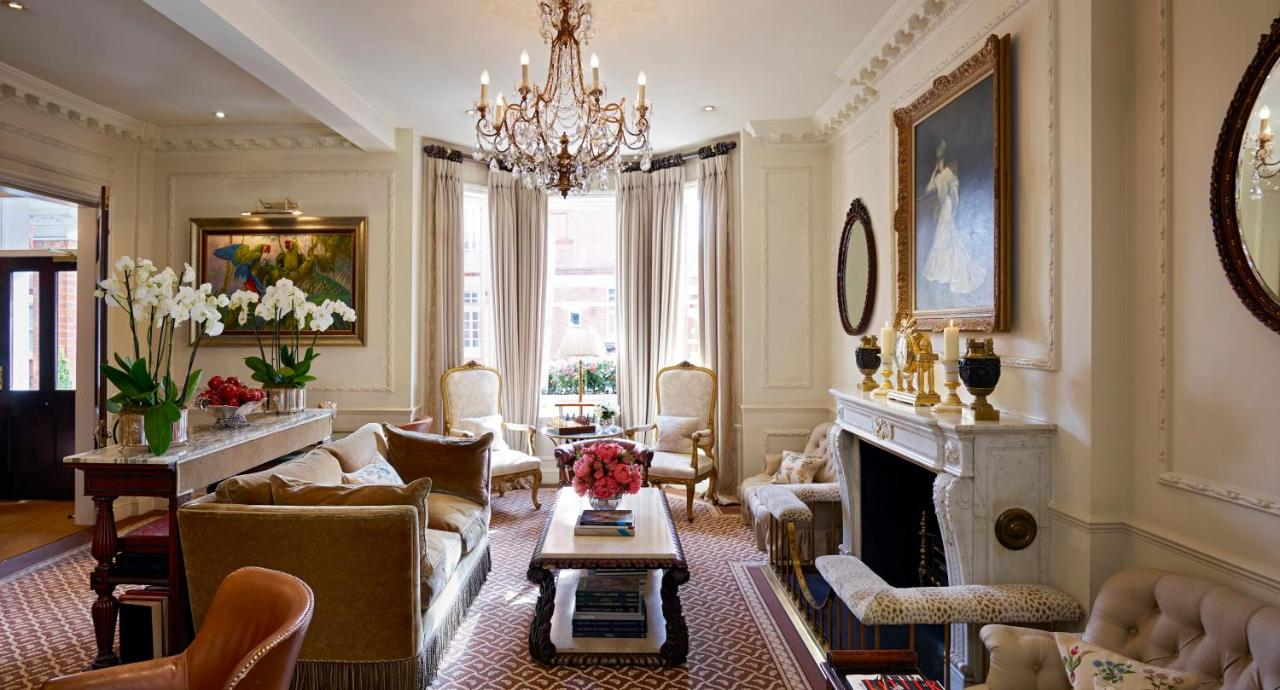 Egerton House is a 5-star luxury hotel in London's Knightsbridge, with views of quiet gardens. Amenities include free Wi-Fi, air-conditioned rooms with luxury bedding, minibars, flat-screen TVs and iPod docks. The hotel is less than a 3-minute walk from Harrods and Harvey Nichols department stores and the Kensington museums are within a 5-minute walk. Knightsbridge and South Kensington Tube stations are 750 meters away.
Rooms have hand-stitched mattresses, antique furniture, original artworks, marble bathrooms, luxury bathrobes, Penhaligon's toiletries, mineral water and fresh fruit and flowers. Guests are served a glass of champagne or a pot of tea on arrival. The hotel offers traditional English afternoon teas, a quiet bar serving light snacks and cocktails, a butler service and a large menu from 07:00 to 23:00. Guests can eat in their room or in the bar/lounge area.
5. San Domenico House
9.0 Average Rating on Booking.com
Get the Lowest Rates Here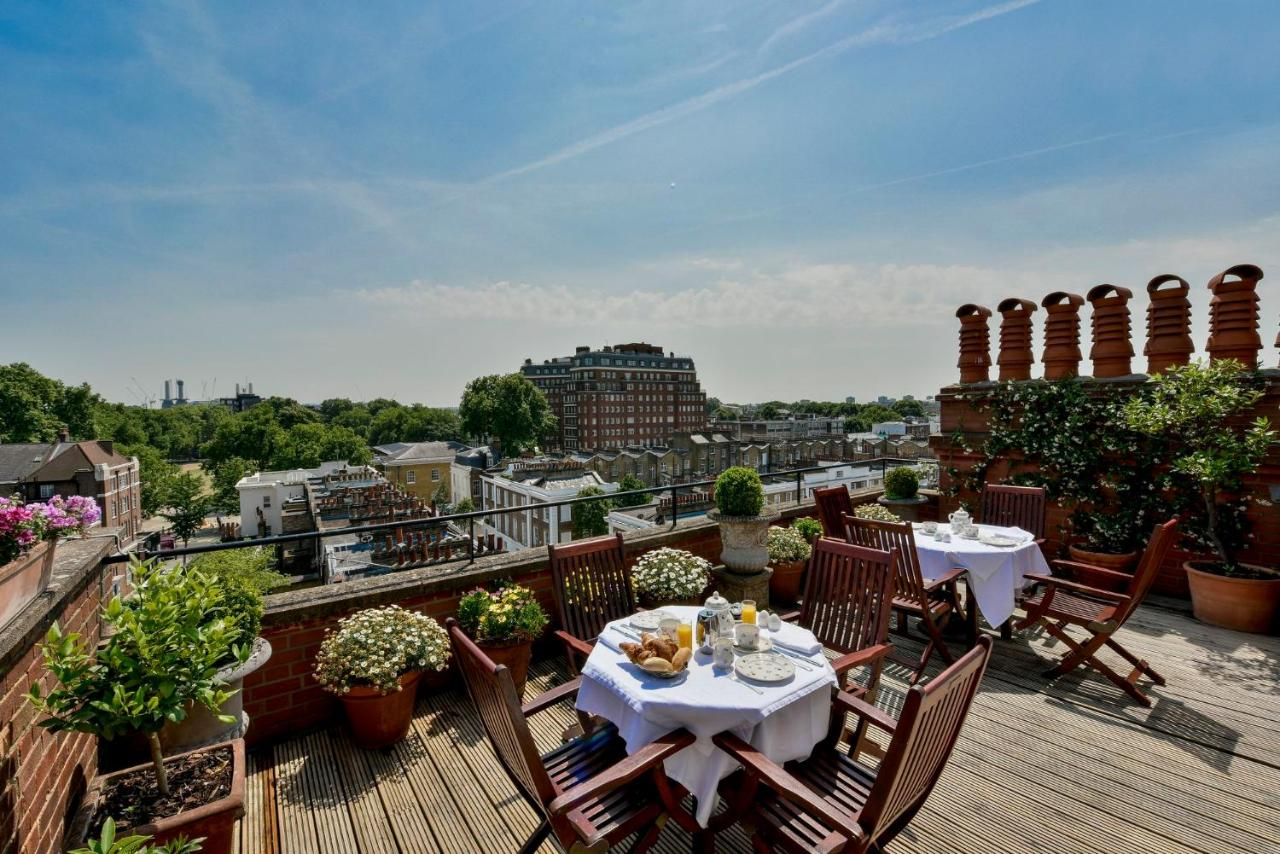 San Domenico House is a luxurious boutique hotel located just 5 minutes' walk from Sloane Square and fashionable Chelsea. All bedrooms have en suite marble bathrooms and offer free Wi-Fi. The rooms are beautifully designed, furnished with antiques, paintings, and classical furniture collected from around the world. Air-conditioned rooms feature seating areas, Smart TVs, and large built-in wardrobes. Luxurious bathrooms provide Penhaligon's toiletries and bathrobes. Some rooms offer a balcony.
The hotel offers a breakfast, lunch, and dinner room service menu and a roof-top terrace is available for exclusive use of the hotel guests. Victoria Station, Buckingham Palace, and Hyde Park are all just one kilometer away. San Domenico House is just under 40 minutes' walk from Kensington and just under 15 minutes' walk from world-famous Harrods.
6. The Adria
9.3 Average Rating on Booking.com
Get the Lowest Rates Here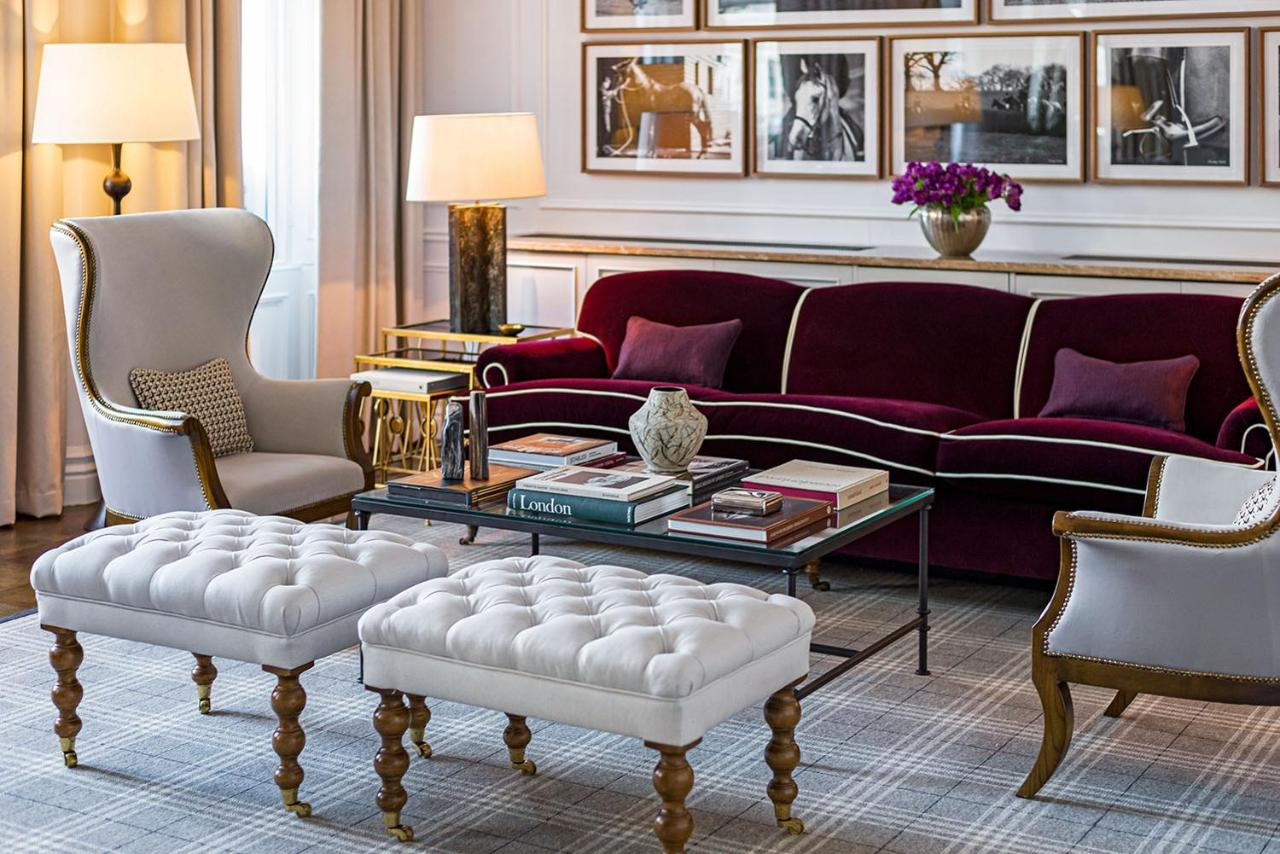 Adria is a boutique Victorian townhouse located in elegant Kensington, offering sumptuously decorated rooms, butler service, and gourmet cuisine across 5 stylish lounges. The hotel is just a 10-minute walk from the famous museums of Exhibition Road and only 15 minutes on foot from Hyde Park. The hotel features stunning, opulent design and sleek, marble bathrooms with underfloor heating and walk-in waterfall showers in each luxury room. Guests can relax amongst elegant furnishings with their own espresso machine, an iPod dock, and a HD iMedia hub.
Breakfast is served in a relaxed atmosphere in the morning room, including pastries, eggs cooked to order, yoghurts, and fresh fruit. Chefs can also make your favorite dish if it is not on the menu. The open-air Garden room with a retractable roof can be used for afternoon tea or coffee after dinner. The hotel serves healthy juices, classic teas, coffees, and non-alcoholic cocktails. South Kensington and Gloucester Road tube stations are located just a 5-minute walk from the townhouse, and Harrods is less than a 20-minute walk away. The Natural History Museum is a 10-minute walk away and Heathrow Airport is a 30-minute drive.
7. Buckingham & Lloyds
9.5 Average Rating on Booking.com
Get the Lowest Rates Here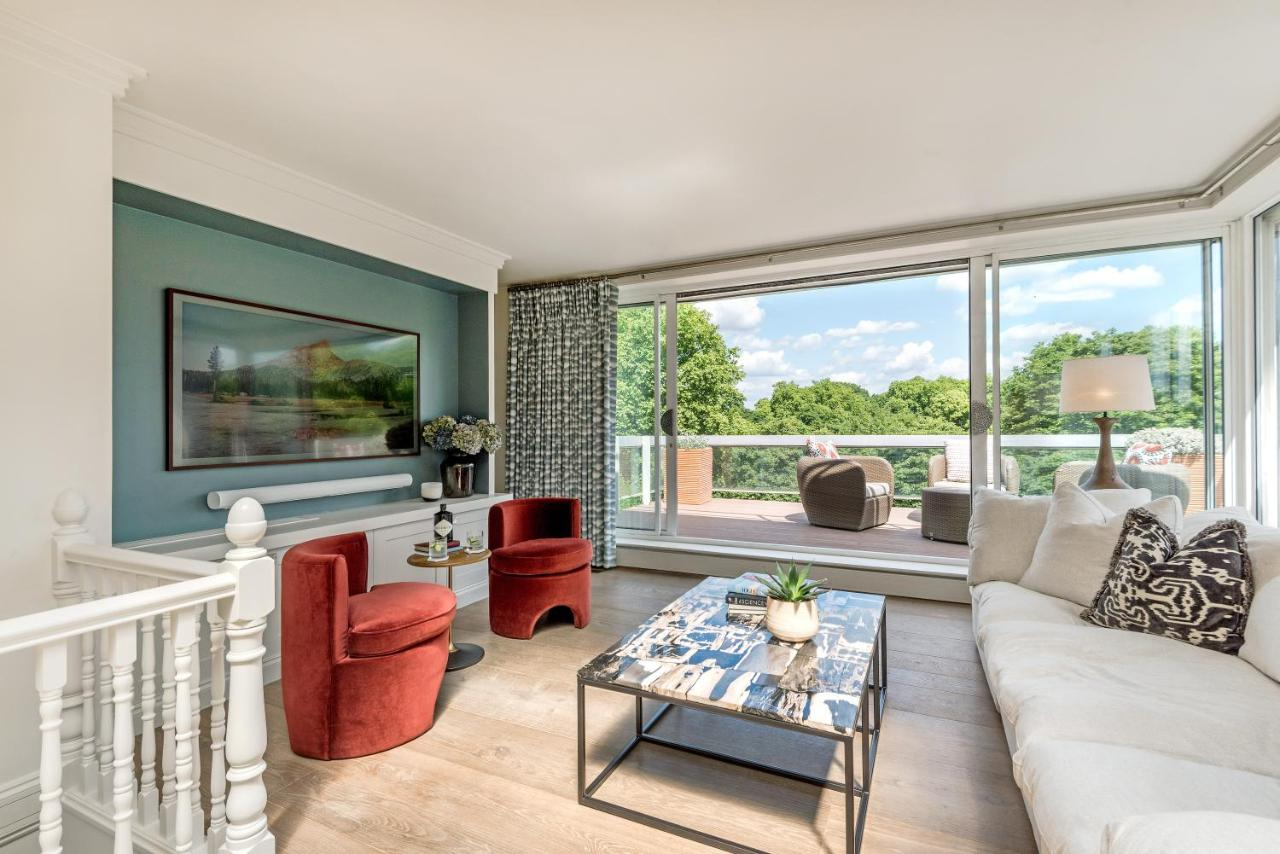 35 Hyde Park Gate is a property located in the Kensington and Chelsea district of London. Nearly all of its apartments have direct views of Hyde Park. The property is located 300 meters away from the Royal Albert Hall and 1.1 kilometers away from The Serpentine. Free WiFi is provided to guests. Each unit is fitted with a terrace or outside space, a flat-screen TV with satellite channels, a well-fitted kitchen, and a private bathroom with Molton Brown toiletries. The kitchen also includes a dishwasher, an oven, a microwave, a Nespresso coffee machine, and a kettle.
Guests can request a full English or Continental breakfast, with breakfast hampers that are hand-made and freshly prepared each morning. Hyde Park is 1.2 kilometers away from 35 Hyde Park Gate, and Harrods is a 15-minute walk away. The nearest airport is London City Airport, which is 16 kilometers away from the accommodation.
8. Milestone Hotel Kensington
9.4 Average Rating on Booking.com
Get the Lowest Rates Here
The Milestone Hotel Kensington is a luxurious, 5-star boutique hotel located in between Knightsbridge and Kensington. It offers various amenities such as a resistance pool, fitness center, and spa. The hotel has a stunning view of Kensington Palace, and is just a short 10-minute walk to Hyde Park and Albert Hall. Each room in the hotel is individually designed, air-conditioned and features butler service, modern technology, and elegant antique furnishings. Guests can indulge in traditional food at the onsite Cheneston's Restaurant, enjoy cocktails in the chic conservatory, or have tea by the fire in the lounge. The hotel, dating back to the 19th century, is perfect for those who love designer shopping, sightseeing, and entertainment. It is also conveniently located close to Victoria and Albert Museum and Harrods Department Store.
9. Beaufort House – Knightsbridge
9.1 Average Rating on Booking.com
Get the Lowest Rates Here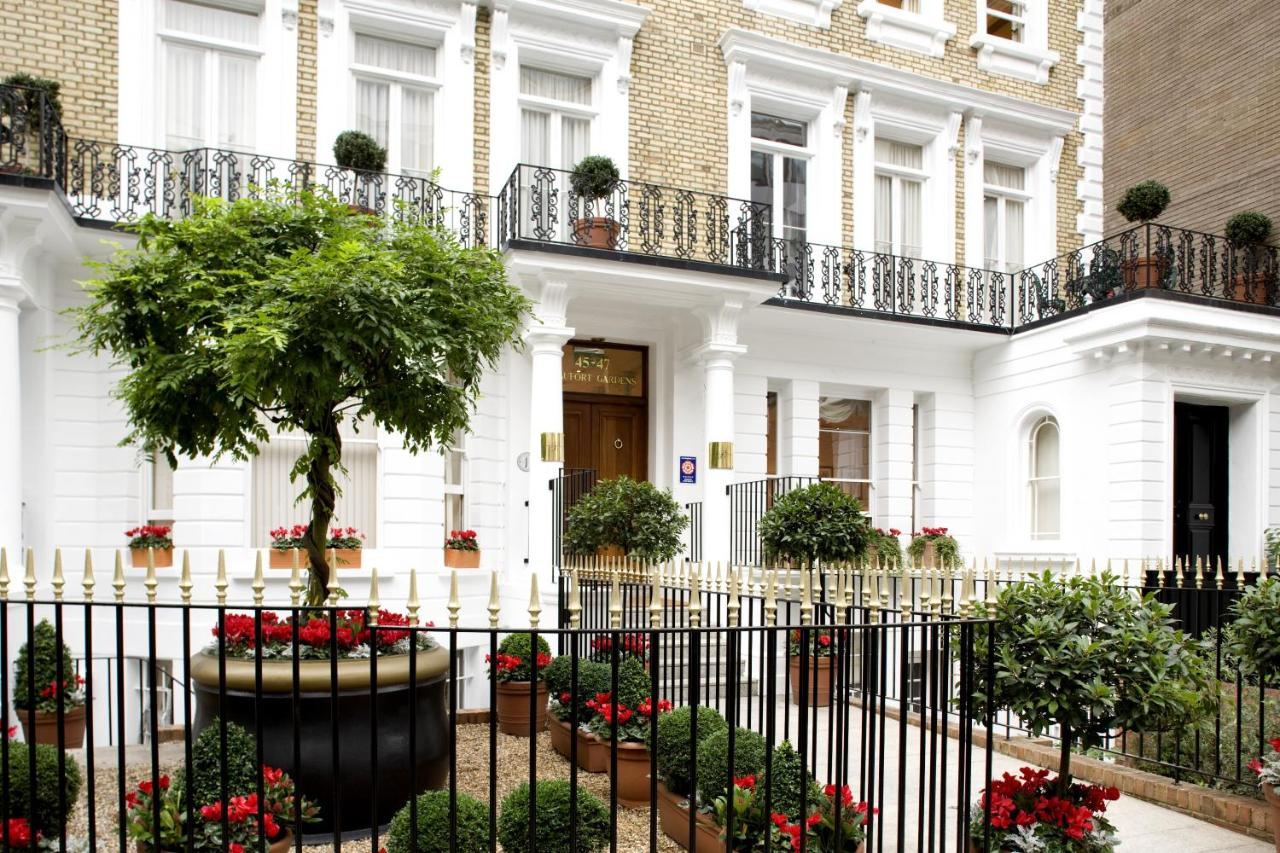 Beaufort House – Knightsbridge is a luxury serviced apartment complex that offers free WiFi to its guests. The location of the apartments is in a quiet tree-lined Regency terrace in the heart of London's Knightsbridge area. The complex offers 21 individually designed apartments that range from one to four bedrooms. All of the apartments come with fully equipped kitchens and dining areas. Amenities include modern kitchens with appliances, flat-screen TVs, air conditioning, and a daily cleaning service. Guests have access to 24-hour reception and concierge service and access to Aquilla health club. The Royal Albert Hall and Hyde Park are nearby, and London Heathrow Airport is a 25-minute taxi ride away.
10. Mandarin Oriental Hyde Park, London
9.1 Average Rating on Booking.com
Get the Lowest Rates Here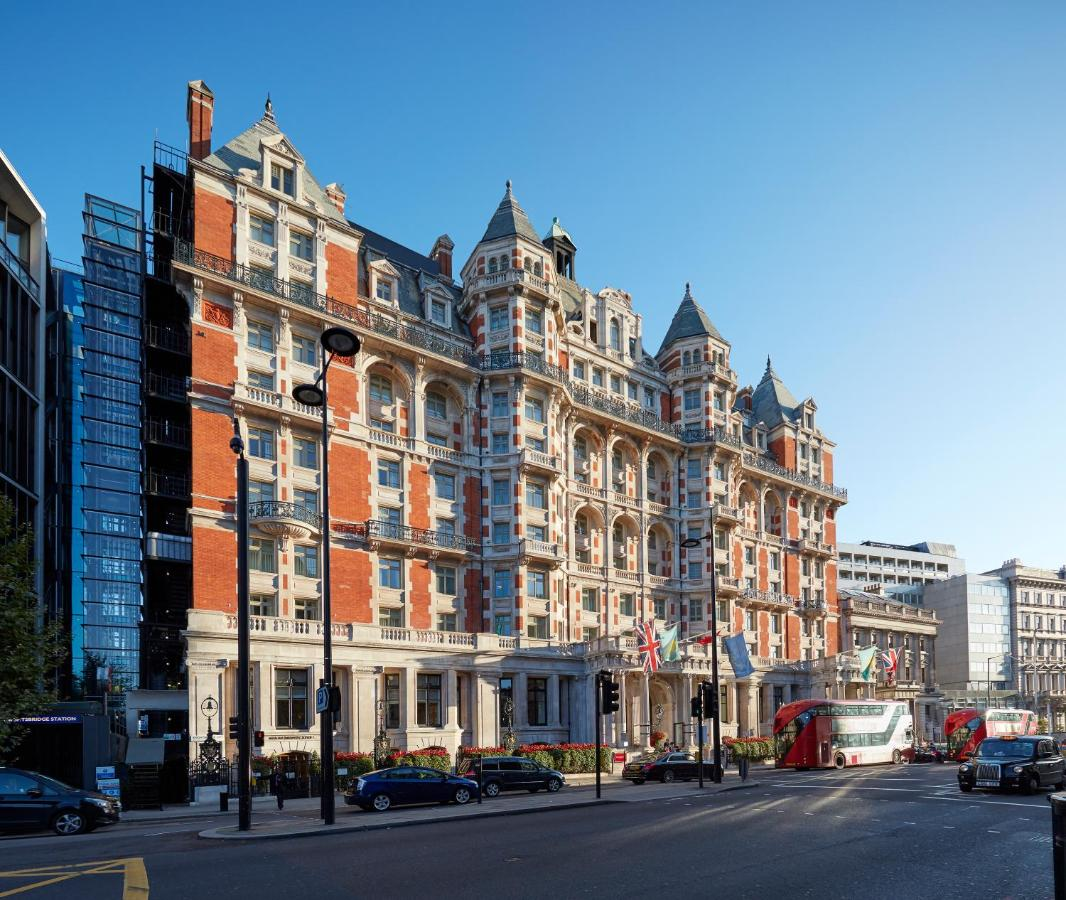 The Mandarin Oriental Hyde Park, London is a luxury hotel that features a two Michelin star restaurant, a stunning spa, and overlooks Hyde Park and Knightsbridge. The hotel is just a 2-minute walk away from Knightsbridge Tube Station. The spa and wellness center has 13 treatment rooms, a state-of-the-art gym, and a 17-meter swimming pool. The elegant rooms and suites at the Mandarin Oriental Hyde Park, London are individually decorated and come with a TV, DVD player and marble en-suite bathroom.
Guests can enjoy acclaimed British dishes at the two-Michelin starred restaurant by Heston Blumenthal, Japanese cocktails and cuisine in the newly opened izakaya The Aubrey and award-winning afternoon tea in The Rosebery. The hotel also offers contemporary cocktails at the Mandarin Bar. It is located next to the 350-acre Hyde Park, and is within a 5-minute walk of Sloane Street, Harrods, and Harvey Nichols. The Royal Albert Hall is 15 minutes' stroll away and South Kensington's famous museums are also nearby.