The best boutique hotels in Girona place you in some of the most idyllic locations in Spain.
Girona, a city in Catalonia, Spain, is a hidden gem that offers visitors a unique blend of history, culture, and natural beauty. With its well-preserved medieval architecture, charming narrow streets, and the River Onyar flowing through its heart, Girona boasts a picturesque landscape that attracts travelers from around the world.
The city is also known for its culinary scene, featuring a range of traditional Catalan dishes and modern cuisine, and its vibrant festivals and events throughout the year.
We hand-picked top-rated boutique hotels in Girona to consider for your next getaway!
The 10 Best Girona Boutique Hotels
1. Montjuic Boutique Bed & Breakfast Girona
9.2 Average Rating
Get the Lowest Rates Here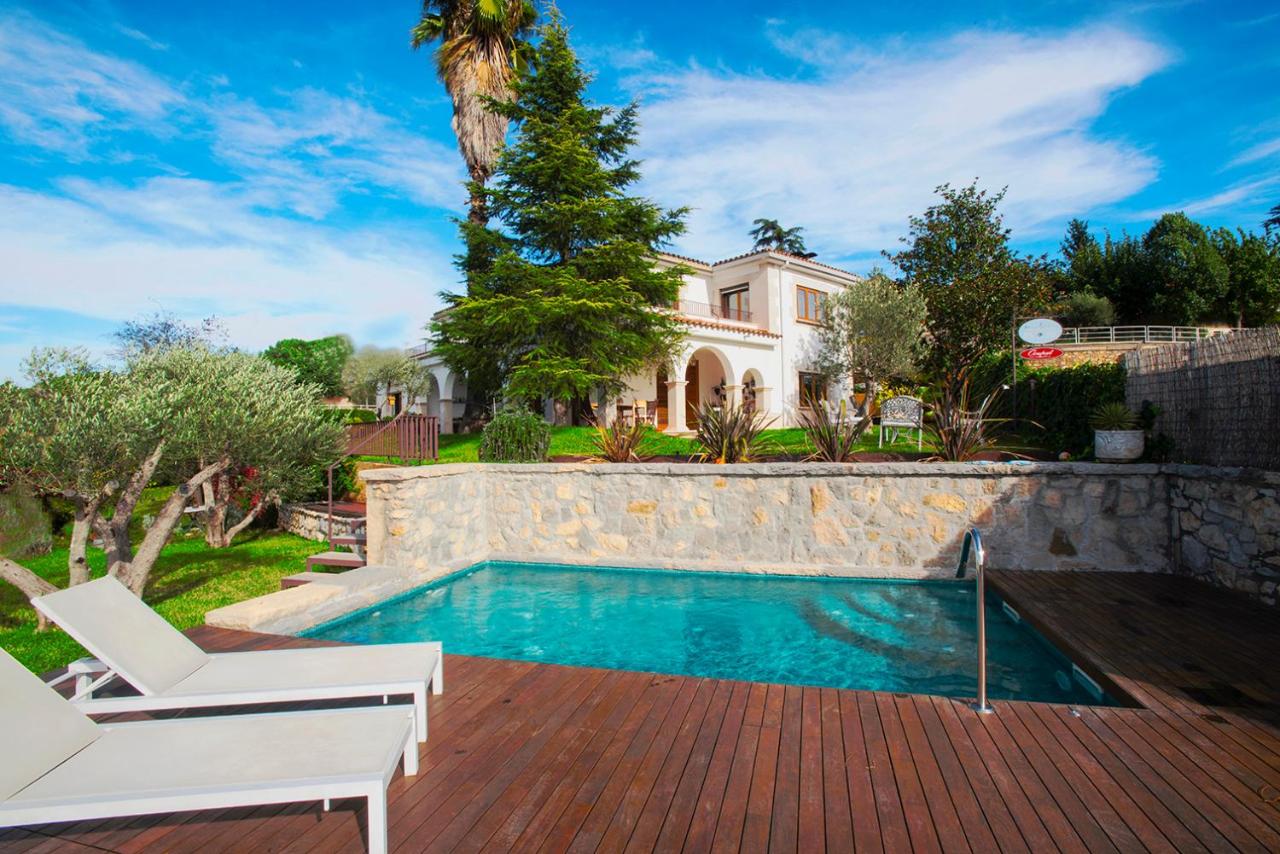 Montjuic B&B is a charming neoclassical villa in Girona's beautiful Montjuic area. It lies just 500 m from the Cathedral and Jewish quarter. Guests can enjoy breathtaking views of Girona from the terrace and pool.
The villa offers spacious, air-conditioned rooms decorated in soft, elegant tones. Each room includes a pleasant seating area with a sofa and satellite TV and a private terrace with views. Free Wi-Fi is also provided.
A delicious homemade breakfast is served daily in the dining room, made with organic products. Popular cafés and restaurants of Plaça Independencia are a 15-minute walk away.
The friendly staff at the reception can provide information about the local area. The property also organizes activities such as cycling tours.
2. Hotel Històric
8.7 Average Rating
Get the Lowest Rates Here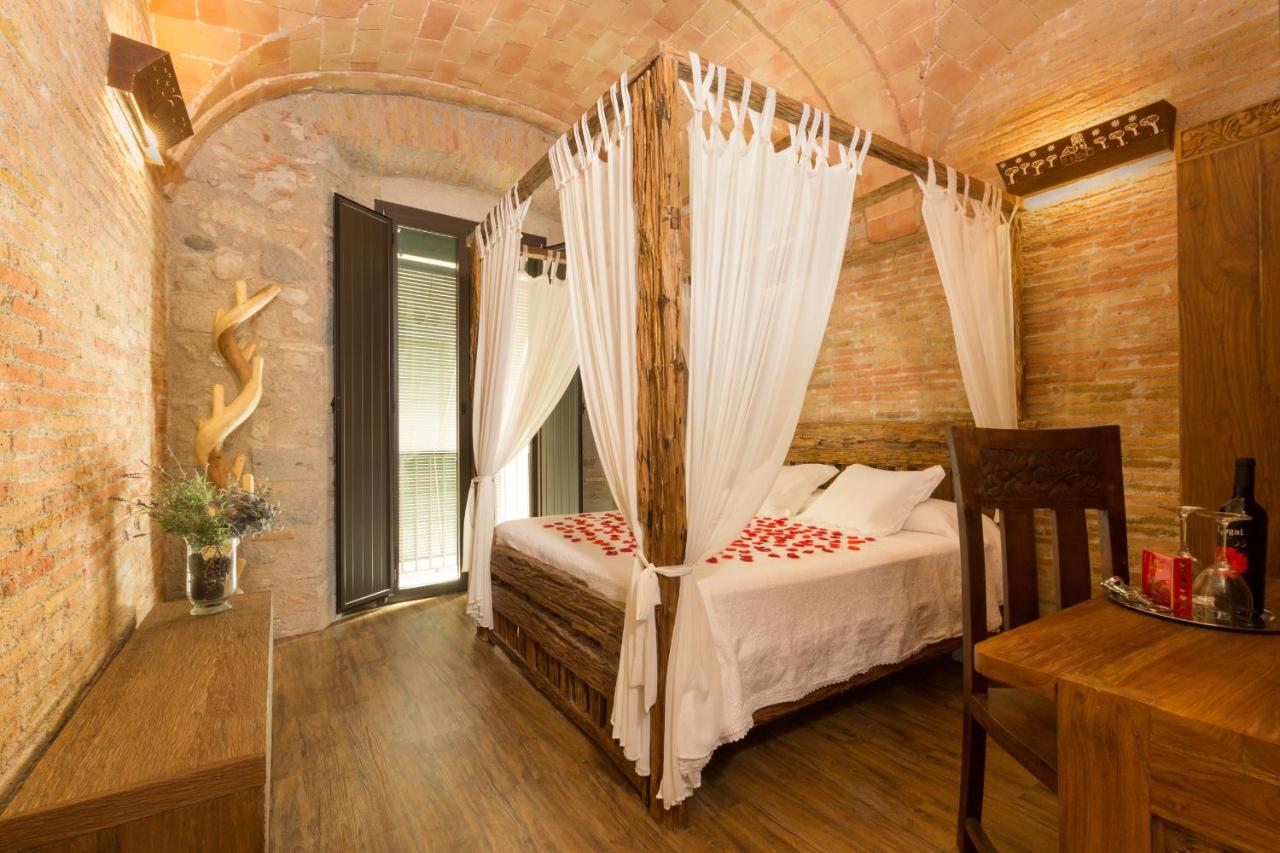 Hotel Històric is located in Girona's old town, just 100 m from the majestic Girona Cathedral. Its modern rooms feature original 18th-century stone walls, wooden beams, and a flat-screen TV with satellite channels for guests' entertainment.
Breakfast is served every morning, and a wide selection of restaurants can be found on Rambla de la Llibertat Street, just a 5-minute walk away.
Girona's Art Museum and University are within 5 minutes' walk of the Hotel Històric. The Jewish History Museum is just 150 m away.
3. Hotel Nord 1901
8.8 Average Rating
Get the Lowest Rates Here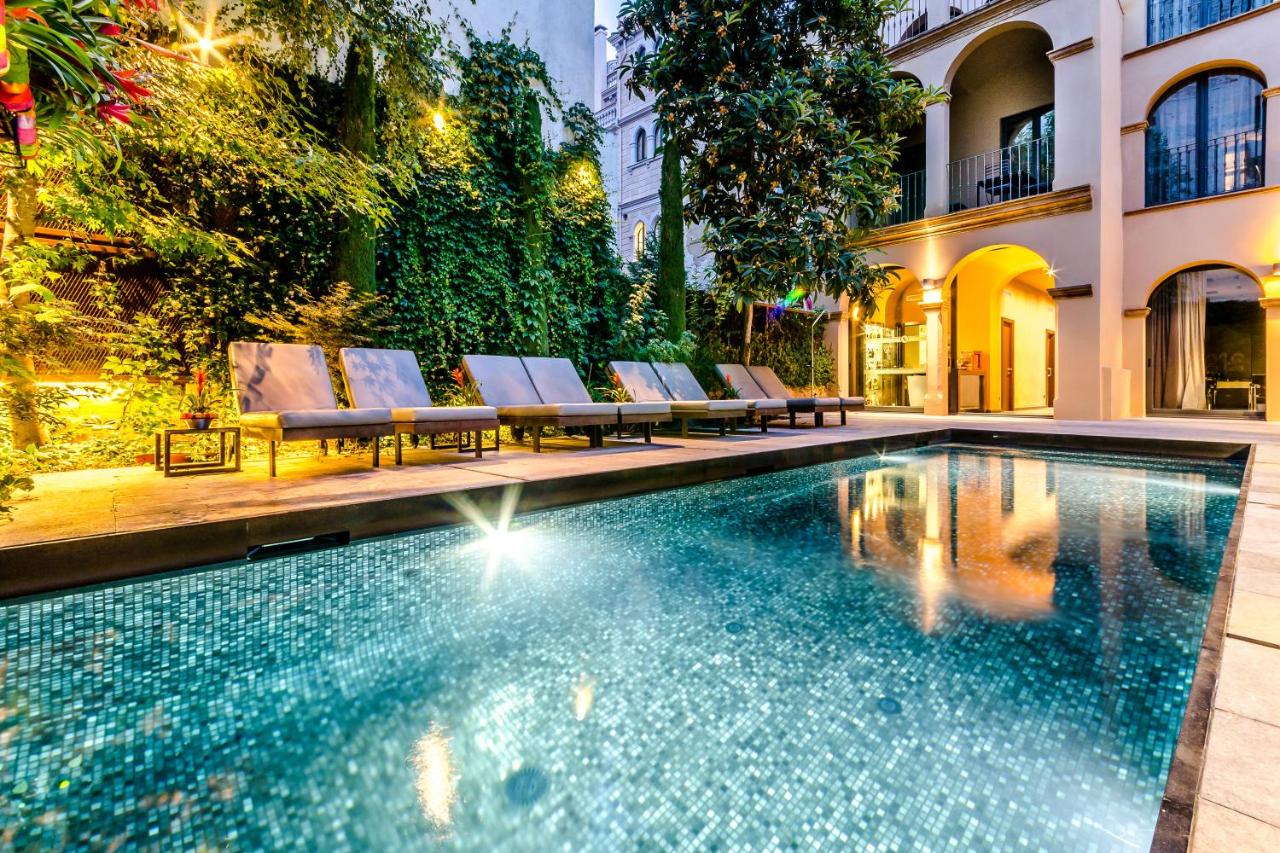 Nord 1901 Superior is a family-run hotel just a 5-minute walk from Girona Cathedral. It features a garden terrace with a small swimming pool. All the elegant rooms come equipped with flat-screen TVs, climate control, safes, kettles, bathrobes, slippers, and professional hairdryers. Some of the rooms even have kitchenettes.
Guests can arrange room service or massages at the hotel's reception. The staff can also inform visitors about Girona and the nearby Costa Brava. Nord 1901 Superior is only 100 m from the colorful houses of the River Onyar and just a 2-minute walk away from Plaza Independencia. This plaza has a range of popular restaurants and cafés.
Guests can enjoy a buffet breakfast with views of the garden, and in warm weather, breakfast is served in the garden.
4. Hotel Gran Ultonia
8.6 Average Rating
Get the Lowest Rates Here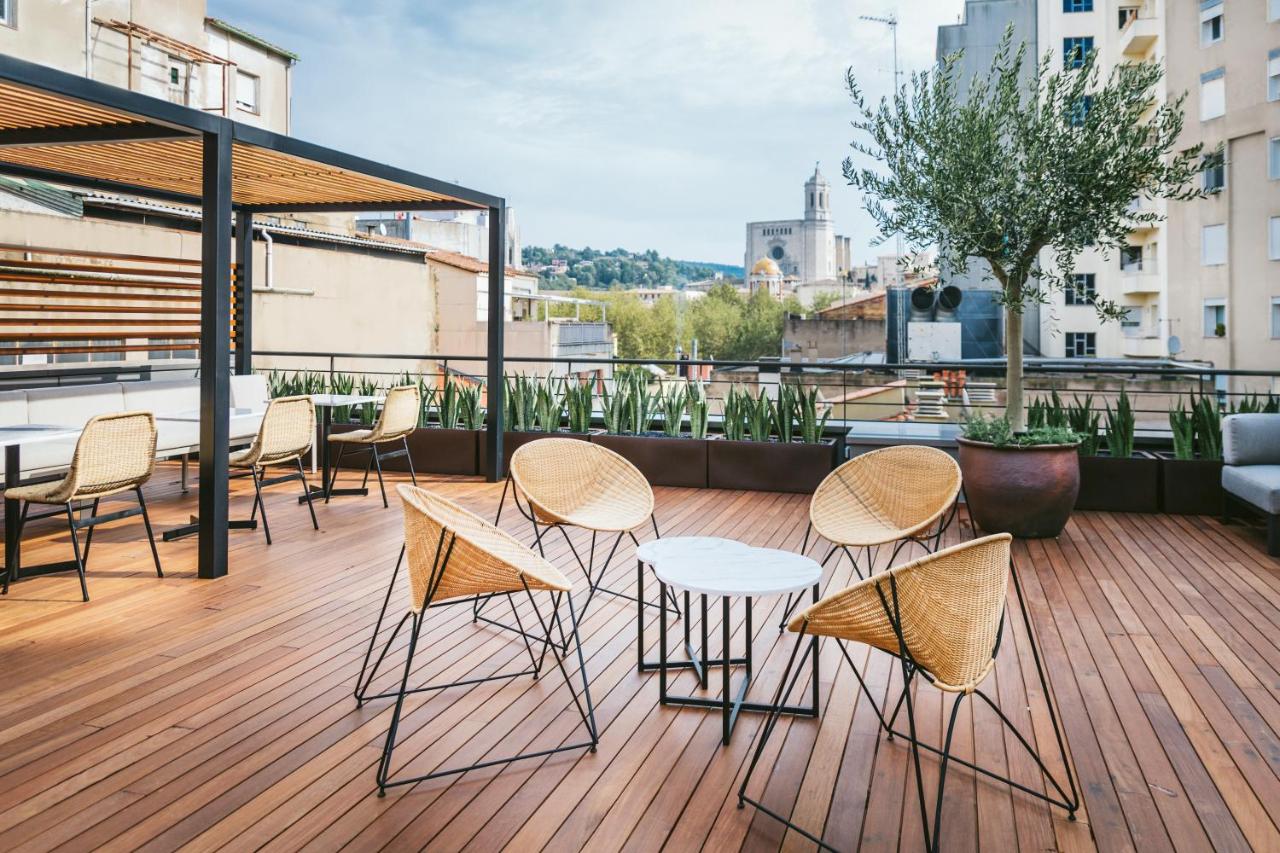 Gran Ultonia Hotel is a stylish, modern hotel conveniently located in Girona. It is 500 m from the historic Barri Vell district and Girona Cathedral. Each air-conditioned room includes a flat-screen TV, free Wi-Fi, a minibar, and a safe. The rooms also feature an elegant, modern bathroom with a rain shower, hairdryer, and toiletries.
A buffet breakfast is available, and the hotel has a bar serving snacks and drinks. Guests can find many popular bars and restaurants near Plaça Independencia, just 200 m away. Devesa Park is only 150 m away, and Girona Train and Bus Stations are 15 minutes away.
Guests can get further information about Girona from the 24-hour reception. Good-value secure parking is available on site.
5. The Bloom by Pillow
8.4 Average Rating
Get the Lowest Rates Here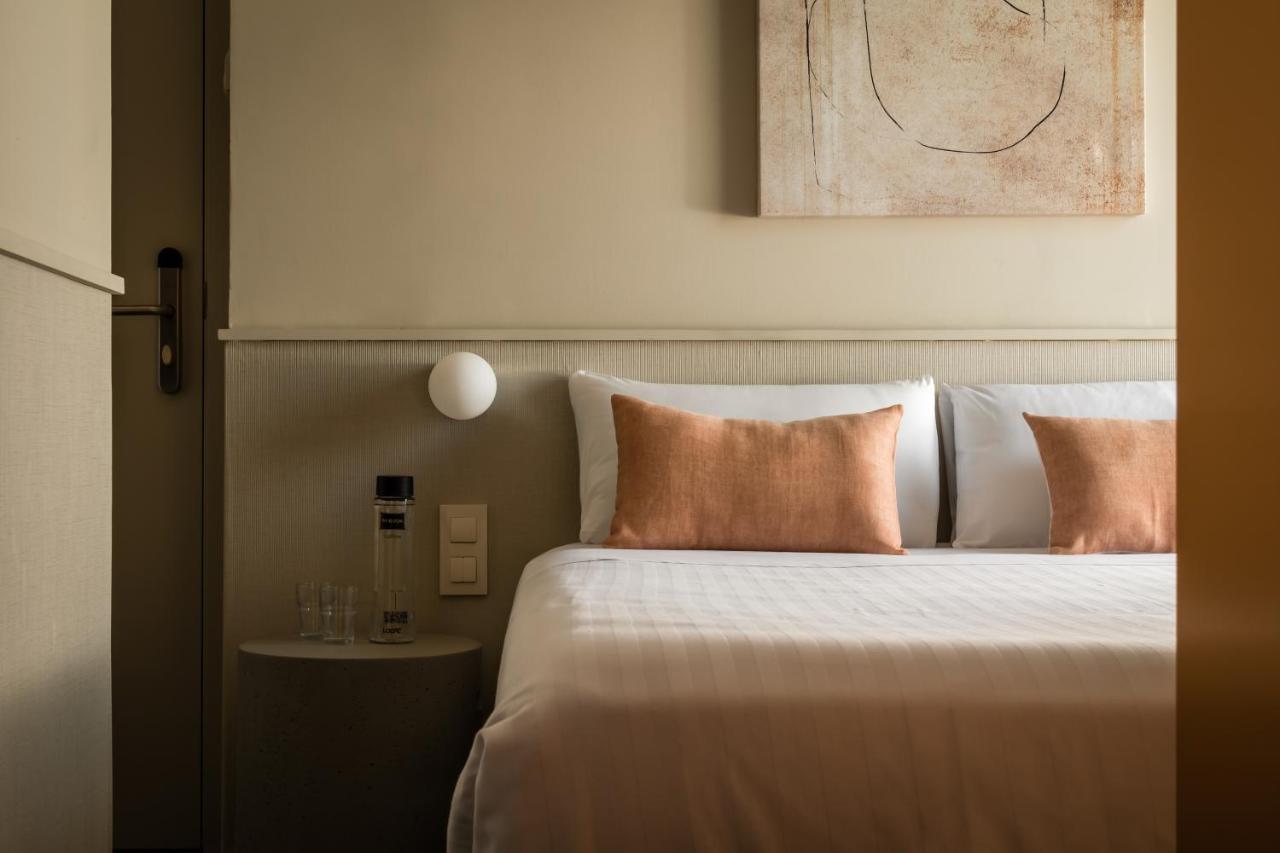 The Bloom by Pillow is located in the historic quarter of Girona, just 400 m from the Girona Train and Bus Station. Guests can benefit from free Wi-Fi access and a convenient guest self-check-in service.
The hotel's comfortable rooms feature modern décor, a TV, a phone, and air conditioning. They provide a relaxed and inviting atmosphere.
The Bloom by Pillow surrounds many restaurants, bars, and cafés. It is a 10-minute walk from Girona Cathedral and the city's Jewish Quarter. Girona Airport is just a 20-minute drive away.
6. Hotel Palau de Bellavista Girona by URH
8.3 Average Rating
Get the Lowest Rates Here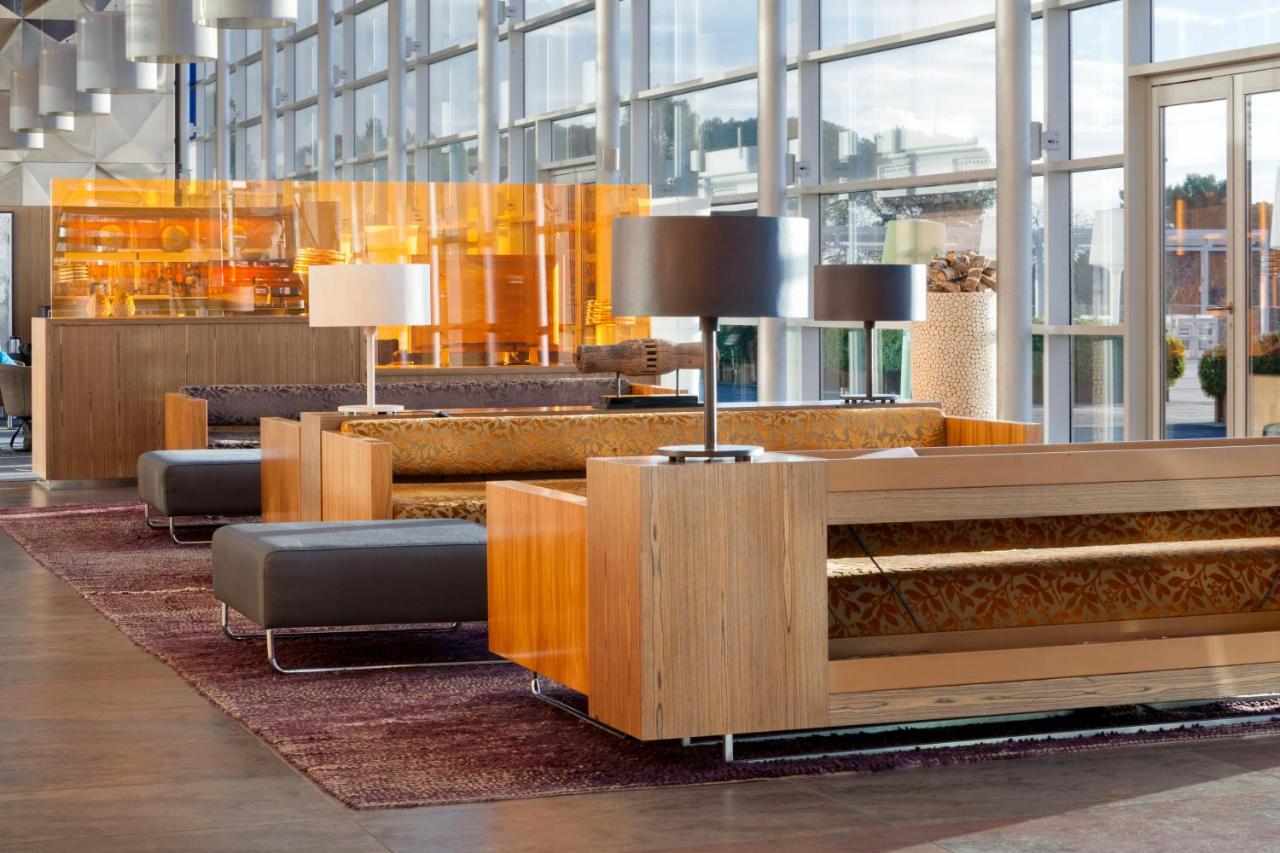 The Hotel Palau of Bellavista by URH is conveniently located just 10 minute's walk away from Girona's historical center, its Fortress, and its Cathedral. It features stylish, air-conditioned rooms with a minibar, room service, and a private bathroom with a dressing room, hairdryer, and amenities. The hotel also has a roof terrace bar with spectacular views.
The Hotel Palau of Bellavista by URH offers a variety of amenities to its guests, such as a 24-hours front desk, free private parking, car hire, and free WiFi access. It also provides an outdoor pool, fitness center, and sports massages upon request.
7. Hotel Costabella
8.7 Average Rating
Get the Lowest Rates Here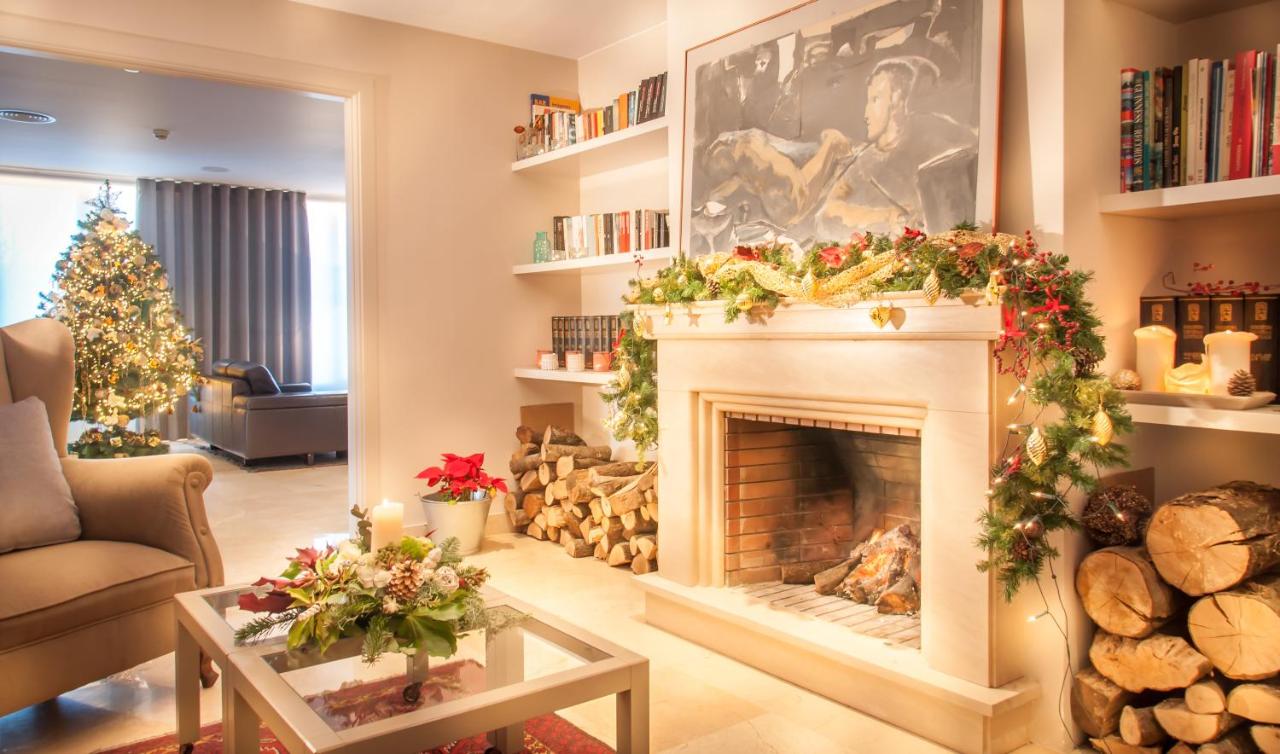 Hotel Costabella offers a range of amenities to ensure a comfortable stay for its guests. It features an outdoor swimming pool, a poolside sun terrace, and a garden. Free Wi-Fi and free private parking on-site are also available. The boutique hotel is 15 minutes' walk from Girona's Old Town and surrounded by gardens.
A bar and a restaurant are located at the hotel. Other facilities include a gym, a sauna, and, at an extra cost, a hot tub.
The elegant and comfortable rooms are air-conditioned, featuring a minibar and satellite TV with streaming services.
8. Ciutat de Girona
8.2 Average Rating
Get the Lowest Rates Here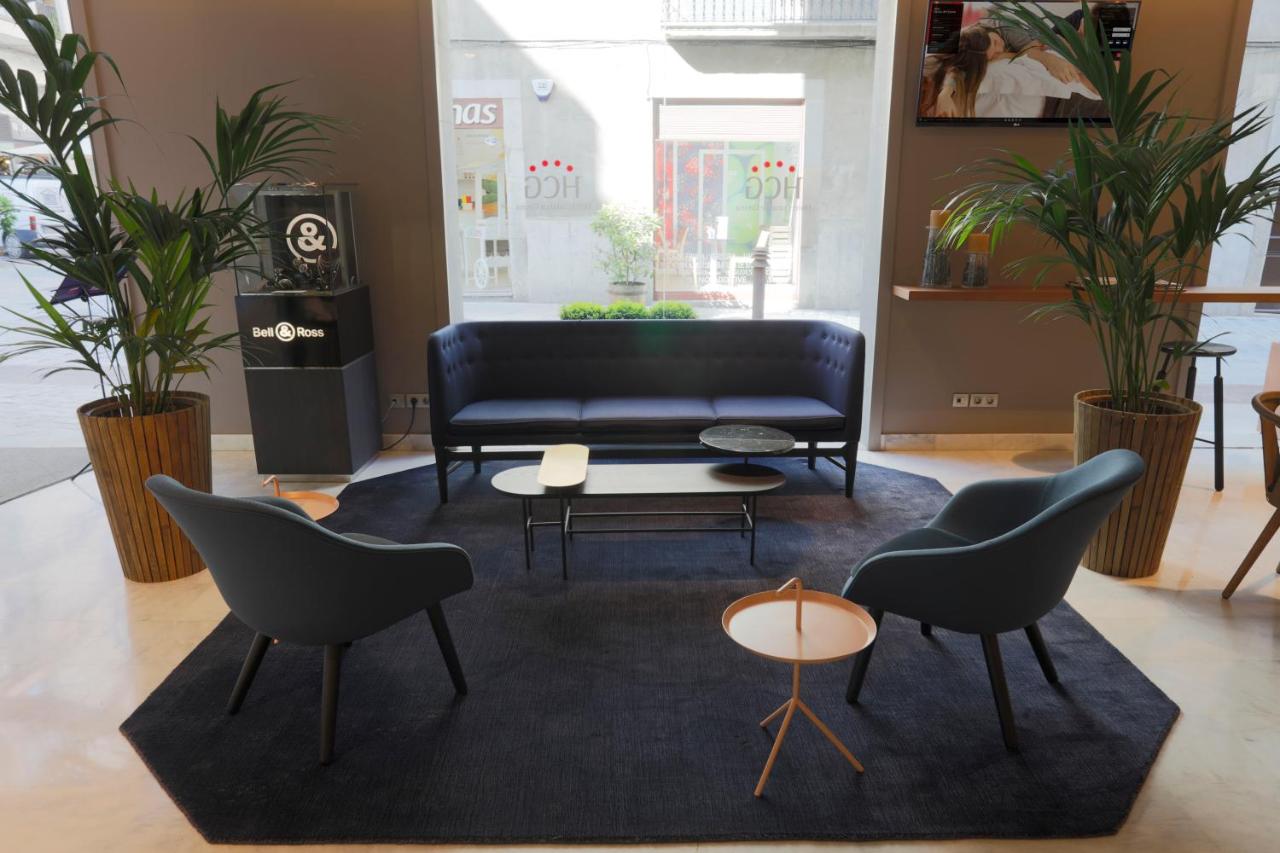 The Hotel Ciutat de Girona is a modern accommodation in Girona's historic and cultural heart. It is just a 10-minute walk away from Girona Train Station. The boutique hotel offers a professional spinning room decorated with iconic images representing the city's past.
The rooms of the hotel come with free Wi-Fi, flat-screen satellite TV, a safe, and a minibar. Guests can also enjoy a hot and cold buffet breakfast every morning at Blanc restaurant. Here, they will find local products sourced within a 100 km radius.
9. Carlemany Girona
8.6 Average Rating
Get the Lowest Rates Here
Hotel Carlemany Girona is conveniently located 600 m from the historic Barri Vell district and 400 m from Girona Train and Bus Station. It offers spacious, modern rooms with luxury cotton bed linen, Loewe toiletries, 32-inch flat-screen TVs, air-conditioning, a minibar, and a safe.
The Carlemany's Indigo Restaurant & Bar serves cocktails on its attractive terrace, while the Pati Verd offers a daily buffet breakfast and regional cuisine using seasonal ingredients. There is also a café serving snacks throughout the day.
Special amenities are available to athletes, including specific information on routes and activities. There is also bicycle storage and a repair shop.
The Carlemany Hotel is within a 10-minute walk of Girona Cathedral and the Jewish Quarter and is close to the main shops. Secure parking with direct access to the hotel is available on-site.
10. La Comuna Residence Boutique
9.3 Average Rating
Get the Lowest Rates Here
La Comuna Residence Boutique is a boutique hotel in Girona, 1.4 km from the Girona Train station. It is located in the Old Town district and offers a bar and a restaurant. The hotel is non-smoking and is situated 39 km away from Medes Islands Marine Reserve.
The rooms in the hotel are equipped with a coffee machine and private bathroom and feature free WiFi and a mountain view. Bed linen and towels are provided.
Guests of the hotel can enjoy activities such as cycling in and around Girona. Water World is 41 km away, and Dalí Museum is 42 km away. The nearest airport is Girona-Costa Brava, 12 km away, and the hotel offers a paid airport shuttle service.