The best boutique hotels in Portree place you in some of the most idyllic locations on the Isle of Skye.
Portree is a picturesque and charming town located on the Isle of Skye, a part of the Inner Hebrides off the west coast of Scotland. As the largest town on the island, Portree is a popular destination for travelers seeking stunning natural scenery, rich cultural heritage, and a vibrant local community. The town is surrounded by rugged mountains, crystal clear lochs, and breathtaking landscapes, making it a paradise for hikers, nature lovers, and photographers.
Additionally, Portree boasts a range of amenities, including cozy accommodations, delicious local cuisine, and plenty of opportunities to learn about the island's history and culture.
We hand-picked top-rated boutique hotels in Portree to consider for your next getaway!
The 10 Portree Boutique Hotels – Best Places to Stay
1. Skeabost House Hotel
8.7 Average Rating
Get the Lowest Rates Here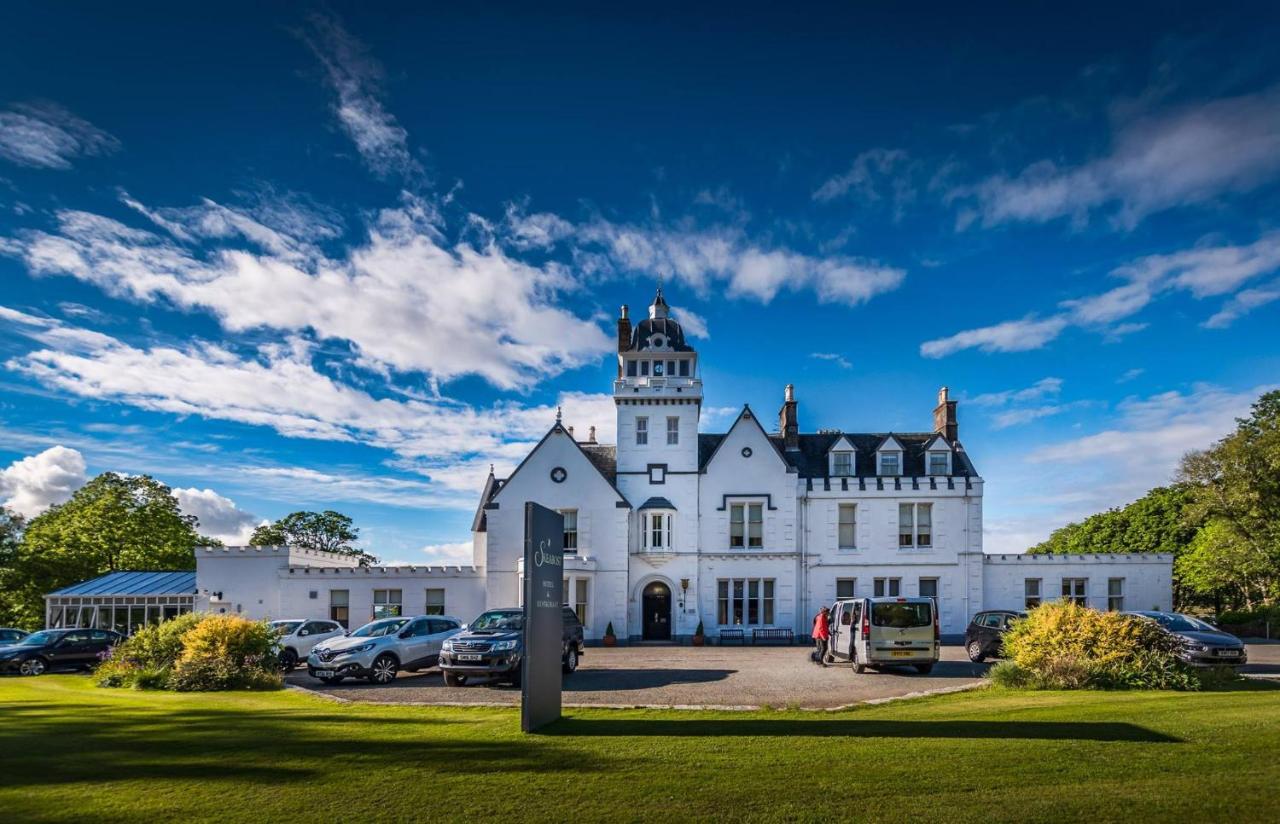 Skeabost House Hotel is a family-owned boutique hotel in Skye, part of the Sonas Hotel Collection. It is located 10 minutes from Portree and offers stunning views of Loch Snizort. This Victorian Mansion is the perfect base for exploring the many visitor attractions in the area. It offers 12.9 km of Salmon and Trout Fishing on the River Snizort, with a Ghillie on hand for fishing experiences. On check-in, guests can enjoy a lovely homemade afternoon tea in the elegant lounge with an open fire.
The West Pier Restaurant at Skeabost serves the best Island cuisine, freshly made using locally sourced ingredients. After dinner, guests can watch the sunset over the Loch from the patio or relax by the open fire with a local malt from the cocktail bar. The hotel has 20 en-suite bedrooms, from contemporary deluxe rooms with private balconies to romantic four-poster rooms with high ceilings and stunning period features. Families can stay in the newly opened Tower Suite with bunk beds for the children, and dogs are now welcome with their dog bed and water bowl on request.
Open all year, Skeabost House Hotel welcomes non-residents, and their elegant lounges with comfy sofas and cozy fires are open daily for lunch or afternoon tea. The hotel offers a free car park with an electric charging point for those traveling by car. Hotels in Portree don't get much better than Skeabost House Hotel.
2. The Portree Hotel
8.3 Average Rating
Get the Lowest Rates Here
The Portree Hotel is one of the best hotels in Portree, located on the corner of the main street and overlooking Somerled Square. It was built in 1875 and is conveniently situated near the bus stop and taxi ranks. It offers 24 en-suite rooms with modern amenities such as a 32-inch flat-screen TV, tea/coffee-making facilities, a hairdryer, and an iron. Limited WiFi is available in the downstairs public areas.
The hotel also provides on-site dining and drinking options. The Antlers Bar and Grill and the West Highland Bar provide a cozy atmosphere with wood-burning stoves being lit up in colder months. Live music is provided on weekends through the winter and every night during summer, making it a great choice for visitors looking for the best hotels in Portree.
3. Cuillin Hills Hotel
9.3 Average Rating
Get the Lowest Rates Here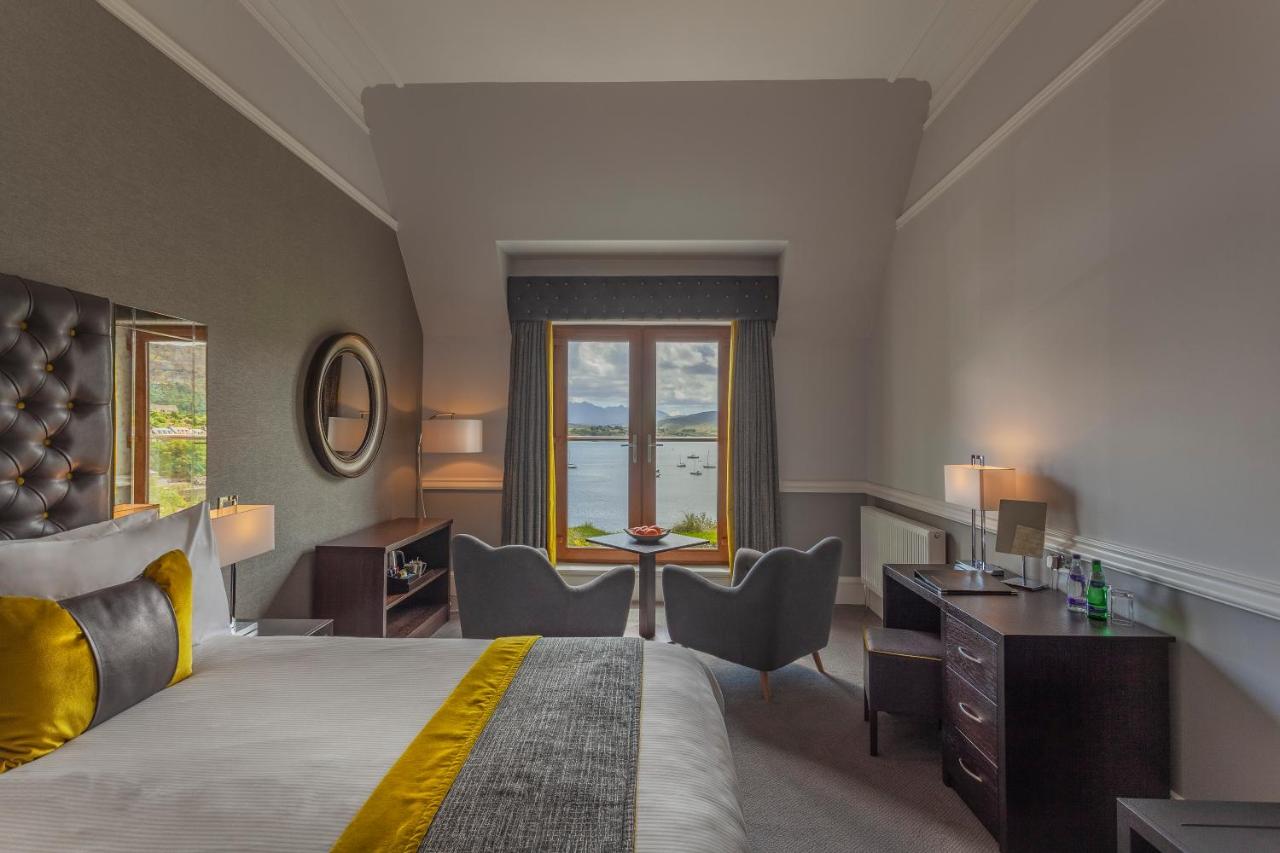 The Cuillin Hills Hotel is a luxury hotel in Portree Skye. It is set on 15 acres of private grounds, offering stunning views of Portree Bay and the Cuillin Mountain range. The hotel rooms are modern and comfortable, with traditional touches and amenities such as fresh fruit, mineral water, tea/coffee facilities, smart TVs with BT Sport, satellite TV, and Chromecast.
The Cuillin Hills Hotel is renowned for its award-winning restaurant, The View. Here, guests can sample local produce from the Isle of Skye and an impressive range of whiskies at the Malt Embassy.
For those wishing to explore further afield, boat trips around the beautiful Isle of Skye leave Portree harbor, only 0.8 km away.
4. Bosville Hotel
8.4 Average Rating
Get the Lowest Rates Here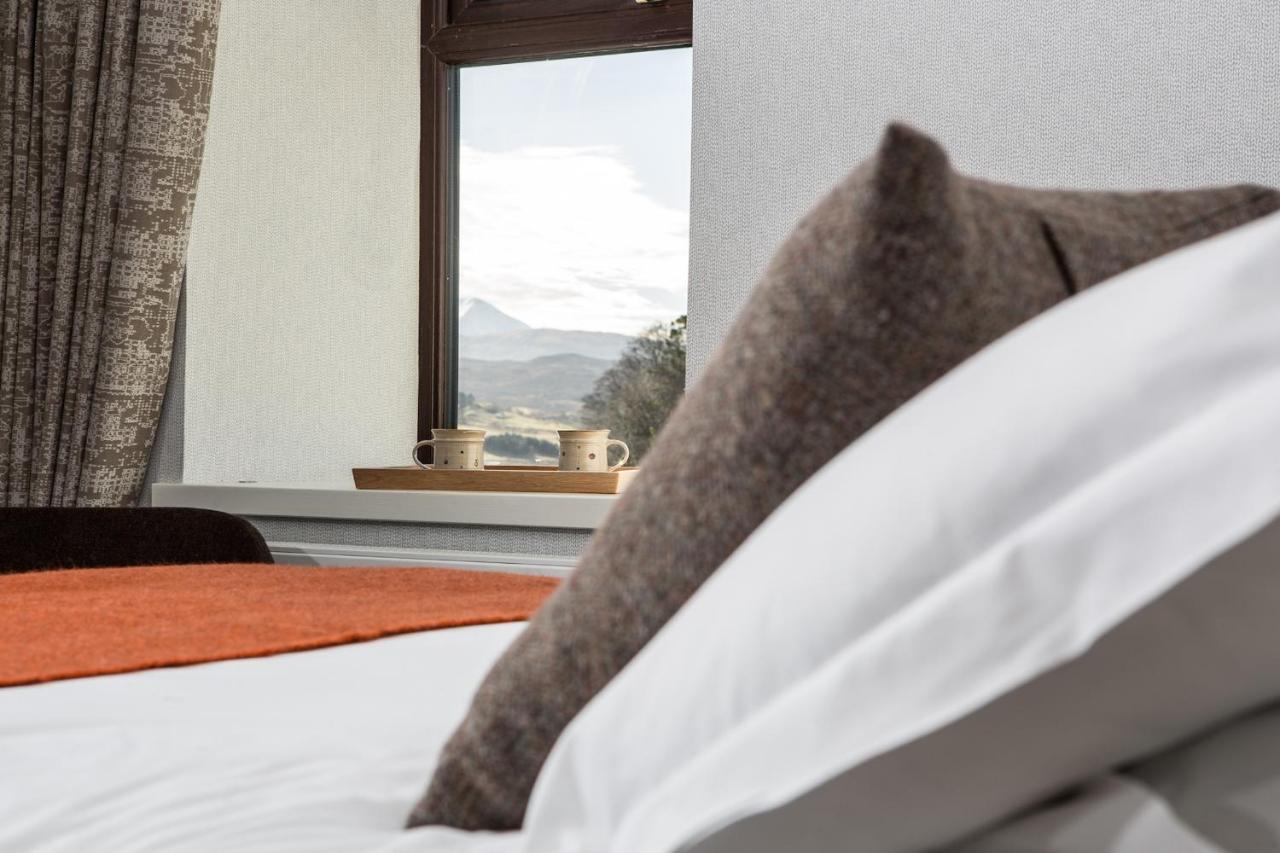 The Bosville Hotel is a contemporary boutique hotel in Portree, overlooking the quaint harbor. It is just a 5-minute drive from Ben Tianavaig, a large hill where eagles can be spotted. Harbourside restaurants are also within a 5-minute walk, and free WiFi is available throughout.
The hotel's restaurant, Dulse & Brose, serves freshly prepared dishes, such as daily catches of seafood and shellfish from the waters of the Minch. Malt whiskies and fresh coffees can be enjoyed by the real fire in the stylish Merchant bar.
The en-suite and contemporary rooms of the Bosville Hotel are equipped with a TV and tea/coffee-making facilities. Front-facing rooms have beautiful views over Portree Village and the harbor. Unfortunately, parking is not available at the property.
Breakfast is served daily between 7:30 a.m. and 9:30 a.m. at the Bosville Hotel, and pre-booking is required upon arrival. The time slots for breakfast are 7.30 a.m., 8.00 am, 8.30 am, 9.00 am, or 9.30 am.
5. Marmalade
8.6 Average Rating
Get the Lowest Rates Here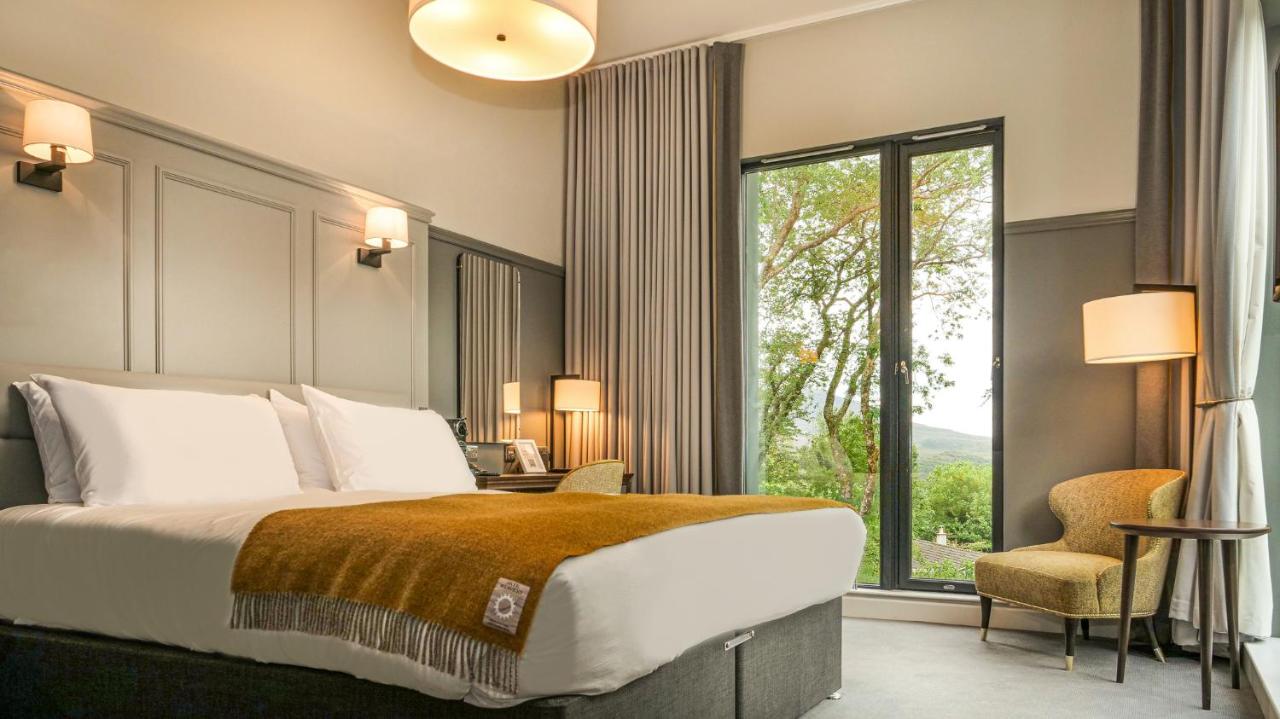 Marmalade is one of the best hotels in Portree, Scotland. It is a Grade "B" listed building from 1817. Guests can enjoy spacious rooms with views of the landscaped garden, Portree Bay, and the Cuillin Hills. Each room has an en suite bathroom, tea and coffee-making facilities, and a flat-screen TV.
Breakfast is served daily at Marmalade, with a buffet-style continental and a cooked Full Scottish option. Guests can also enjoy alfresco dining in the landscaped gardens, and the bar opens out to reveal an intimate heated courtyard.
Marmalade offers free Wi-Fi throughout the property, and free private parking is possible on-site. Boat and distillery trips depart from Portree, and The Old Man of Storr is 11.3 km away.
6. Isle of Raasay Distillery
9.2 Average Rating
Get the Lowest Rates Here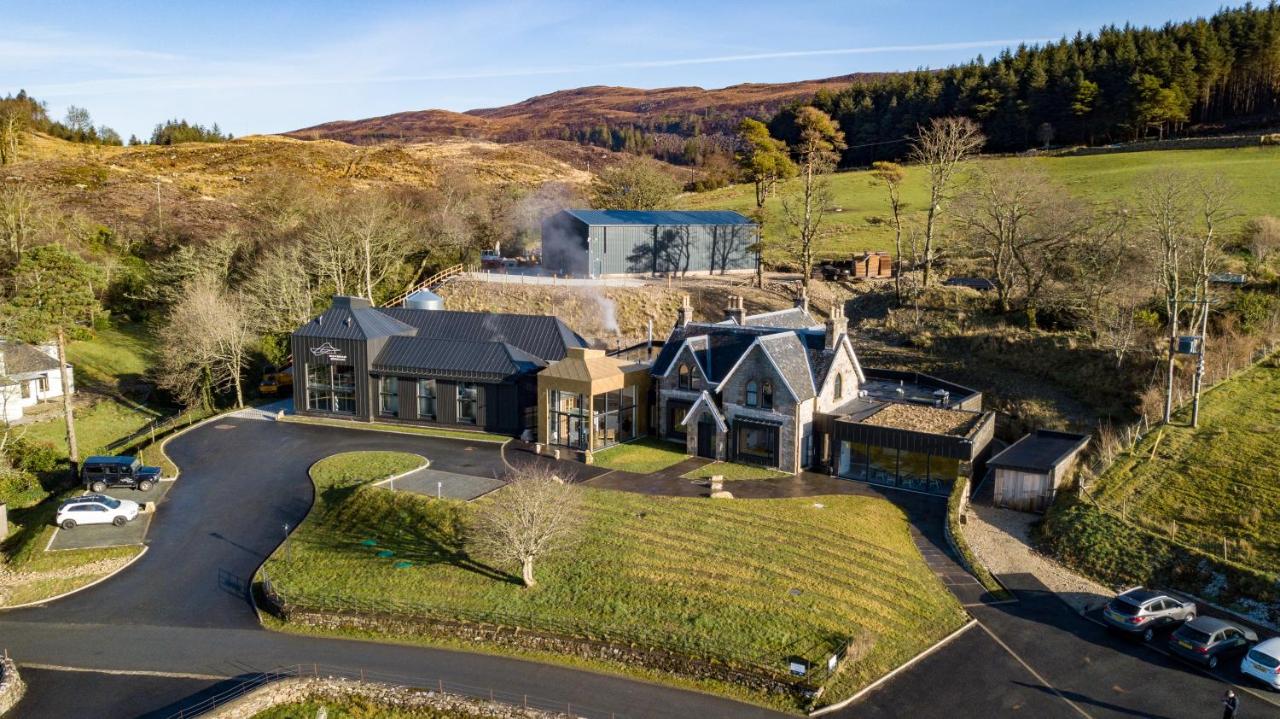 Places to stay in Portree, Isle of Skye, include the Isle of Raasay Distillery. This 4-star hotel offers accommodation, a shared lounge, a bar, and luggage storage space. Guests can enjoy the comforts of a flat-screen TV, a private bathroom with a shower free toiletries, and free WiFi in each room. Some rooms also offer views of the sea. Bed linen and towels are provided.
Breakfast is served each morning and includes various buffet, continental, and vegetarian options. Benbecula Airport is 128 km away.
7. Sligachan Hotel
8.2 Average Rating
Get the Lowest Rates Here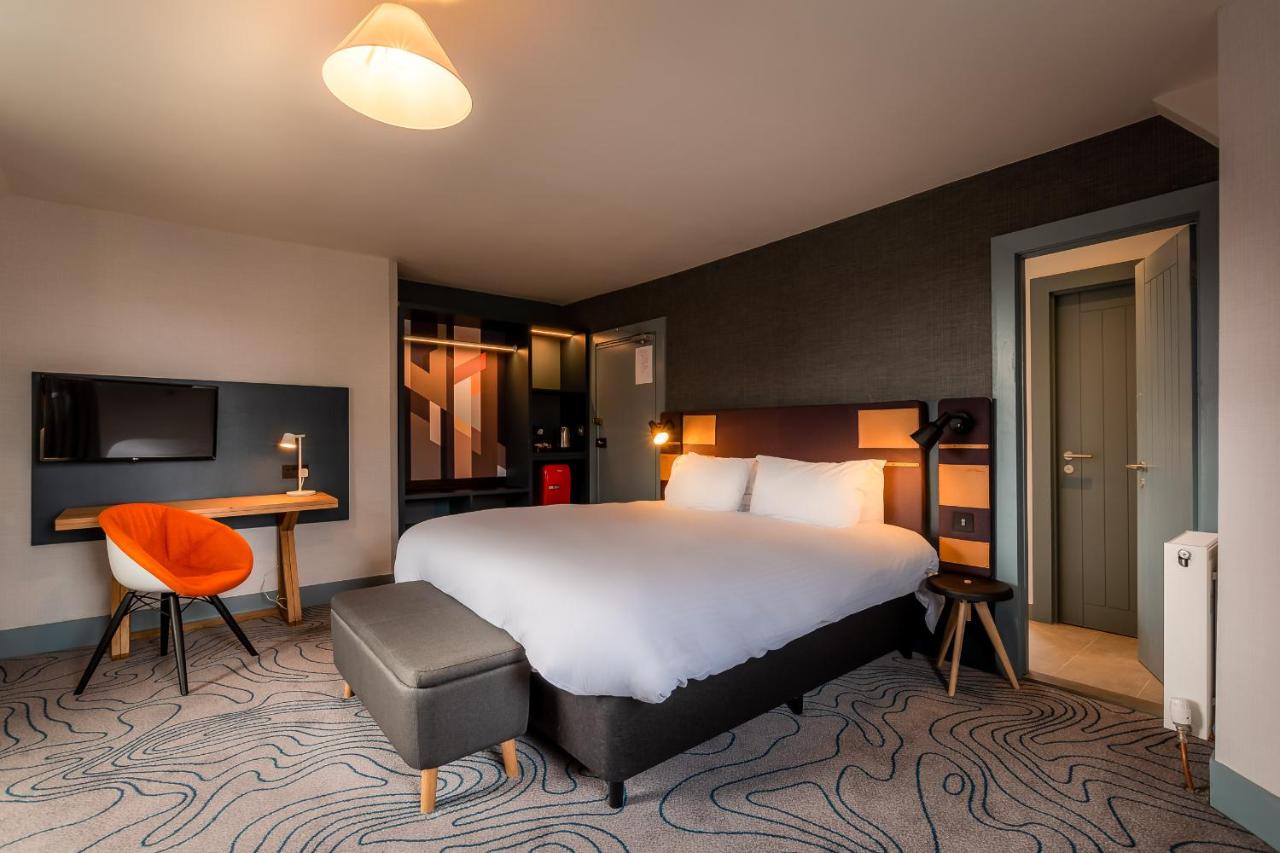 Sligachan Hotel is one of the best hotels in Portree, Scotland. It offers pet-friendly accommodation with an outdoor play area, 37 km from the Skye bridge. The hotel features limited free WiFi and free private parking.
The rooms are en-suite, with a TV, free toiletries, and a hair dryer. Some of them offer mountain and garden views.
Sligachan Hotel has a museum, micro-brewery, and award-winning whisky bar and restaurant. It is located 14.5 km from Portree and 12.9 km from Talisker Distillery.
8. Greshornish House Hotel
9.1 Average Rating
Get the Lowest Rates Here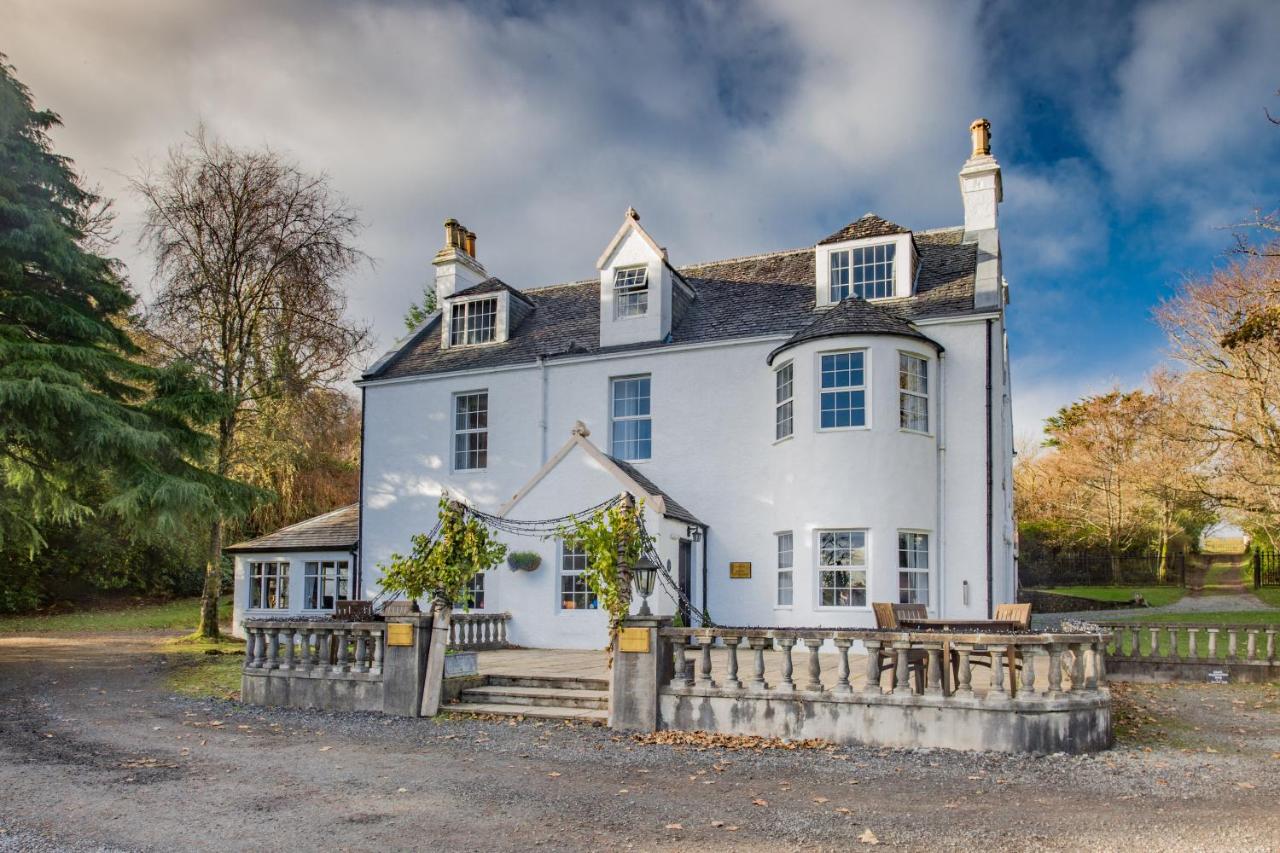 Are you looking for a place to stay in Portree? The Greshornish House Hotel in Edinbane is a great option. This boutique hotel offers free WiFi in public areas, a garden, a bar, and a restaurant. The restaurant serves delicious Scottish cuisine.
The guest rooms in the hotel are well-equipped with a wardrobe, flat-screen TV, and private bathroom. Some rooms also have garden views and a kettle. There is also a seating area in each room.
Breakfast is served in the breakfast area and offers a variety of options, including continental, vegetarian, and buffet.
The hotel is conveniently located 27 km from Portree and 50 km from Kyle of Lochalsh.
9. Hame on Skye
8.2 Average Rating
Get the Lowest Rates Here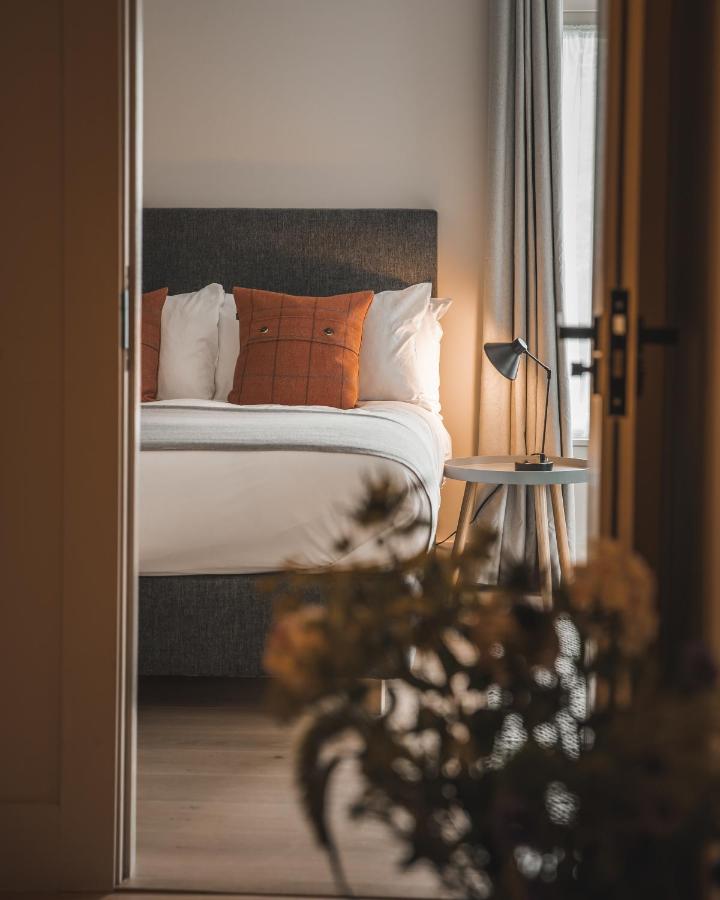 Looking for a place to stay when visiting the Isle of Skye? Hame on Skye is one of the best hotels in Portree, located just 4.5 km from Dunvegan. This property offers stunning lake views of the Roag Peninsula, free WiFi, and private parking.
The guestrooms have en suite bath/shower facilities and a flat-screen TV, making your stay even more comfortable. Guests can explore the area's beautiful surroundings and discover the local produce. Boat trips, local crafts, pubs, and restaurants are also available to sample.
10. Atholl House Skye
9.3 Average Rating
Get the Lowest Rates Here
If you're looking for hotels in Portree, consider Atholl House, a guest house in Dunvegan. It offers a range of facilities, including a shared lounge, free private parking, and free WiFi. Rooms have a wardrobe, a flat-screen TV, a private bathroom, bed linen, and towels. Additionally, a continental breakfast is available for guests. The town of Portree is located 35 km away from the property.