The best boutique hotels in Salzburg place you in some of the most idyllic locations in Austria.
Salzburg, located in Austria, is a stunning travel destination renowned for its rich cultural heritage and breathtaking natural beauty. This baroque city, set against the backdrop of the Austrian Alps, is a treasure trove of architectural masterpieces and artistic wonders. With its cobbled streets, historic churches, and charming cafes, Salzburg offers a glimpse into the past, while also catering to modern travelers with its diverse range of attractions, including world-class museums, shopping, and dining options.
Whether you're a music lover, history buff, or simply in search of picturesque views, Salzburg is a must-visit destination that promises to leave you with a lifetime of memories.
We hand-picked top-rated boutique hotels in Salzburg to consider for your next getaway!
The 10 Best Salzburg Boutique Hotels
1. Boutique Hotel Auersperg
9.2 Average Rating
Get the Lowest Rates Here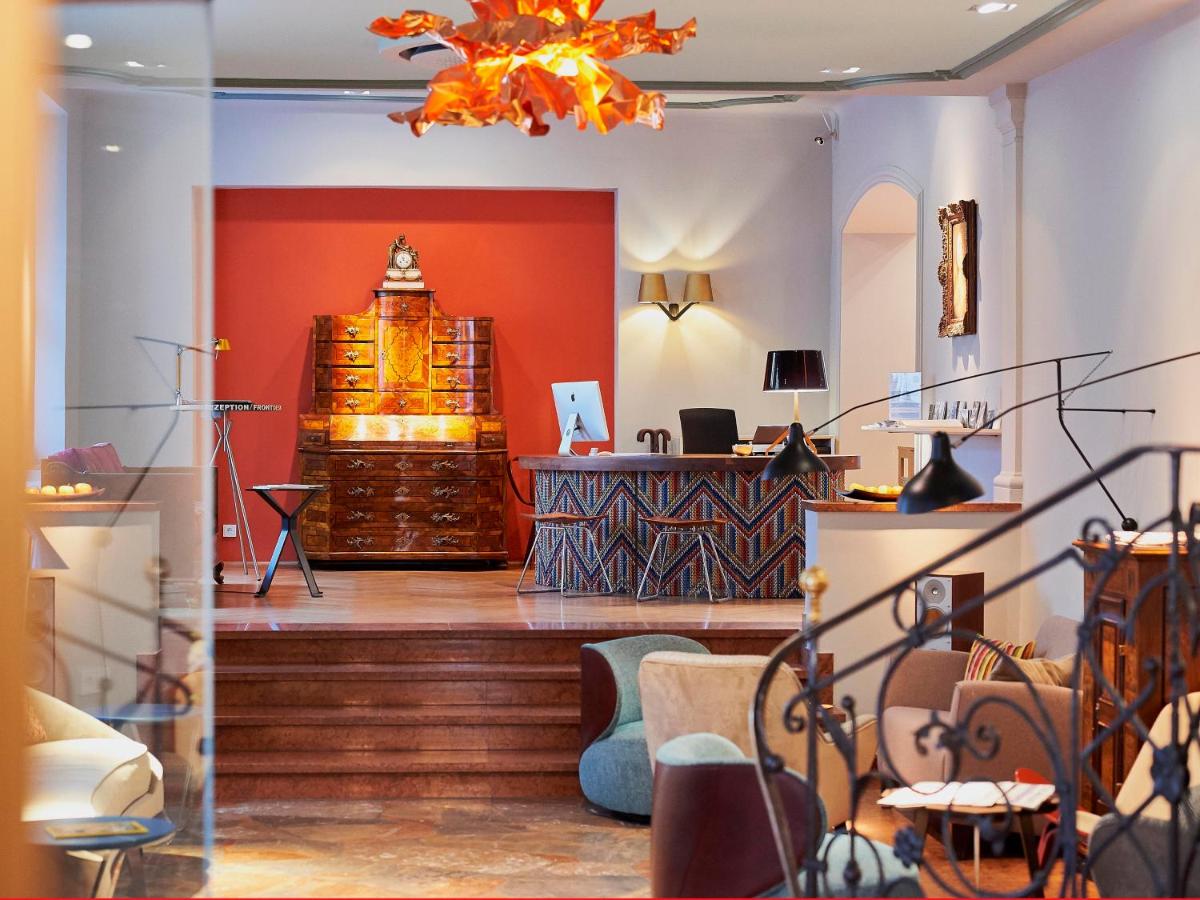 The Hotel & Villa Auersperg is a charming boutique hotel that has been family–run for three generations and is a pioneer of the common good economy. Located in the lively Andräviertel in the city center of Salzburg, the hotel consists of two buildings: the hotel and Villa Auersperg, which are right next to each other.
There is an (E-) parking lot and high–class bikes for the guests (for a surcharge). The 55 rooms are a skillful blend of tradition and design, and they are equipped with fine details such as selected books, Tivoli audio systems, and a café and tea bar. Their wonderful breakfast buffet is available daily from 6.30 a.m. to 11.00 a.m. / 11.30 a.m. on Sundays and public holidays and consists mostly of organic, homemade, and regional products, as well as vegan, gluten– and lactose–free options.
Guests can enjoy it on the garden terrace when the weather is nice. The Bar & Lounge is open daily from 07.00–24.00, with a bar menu available until 10 p.m. The hotel also features a Petit City Spa with a sauna, steam bath, and sun terrace. Massages with their top therapists can be booked. In the attic of the villa is their atmospheric yoga loft, where morning yoga takes place on Wednesdays (07.30) and Fridays (08.30).
The hotel is conveniently located close to numerous restaurants and shops along the Linzergasse pedestrian zone. The Festspielhaus is only a 20–minute walk away.
2. Small Luxury Hotel Goldgasse
9.5 Average Rating
Get the Lowest Rates Here
Small Luxury Hotel Goldgasse is located in the heart of Salzburg's historic Old Town. This 14th-century building is situated in a pedestrian area and features comfortable rooms with an en-suite bathroom with a shower or a bathtub, free WiFi, a seating area, and a satellite TV. Dyson fans are available on request.
The boutique hotel also has a restaurant Gasthof Goldgasse, serving local specialties and a range of Austrian wines. Guests are just a few minutes walk away from the cathedral, the Getreidegasse, Mozart's birthplace, the festival halls, and the Salzach River.
3. Boutiquehotel am Dom
9.1 Average Rating
Get the Lowest Rates Here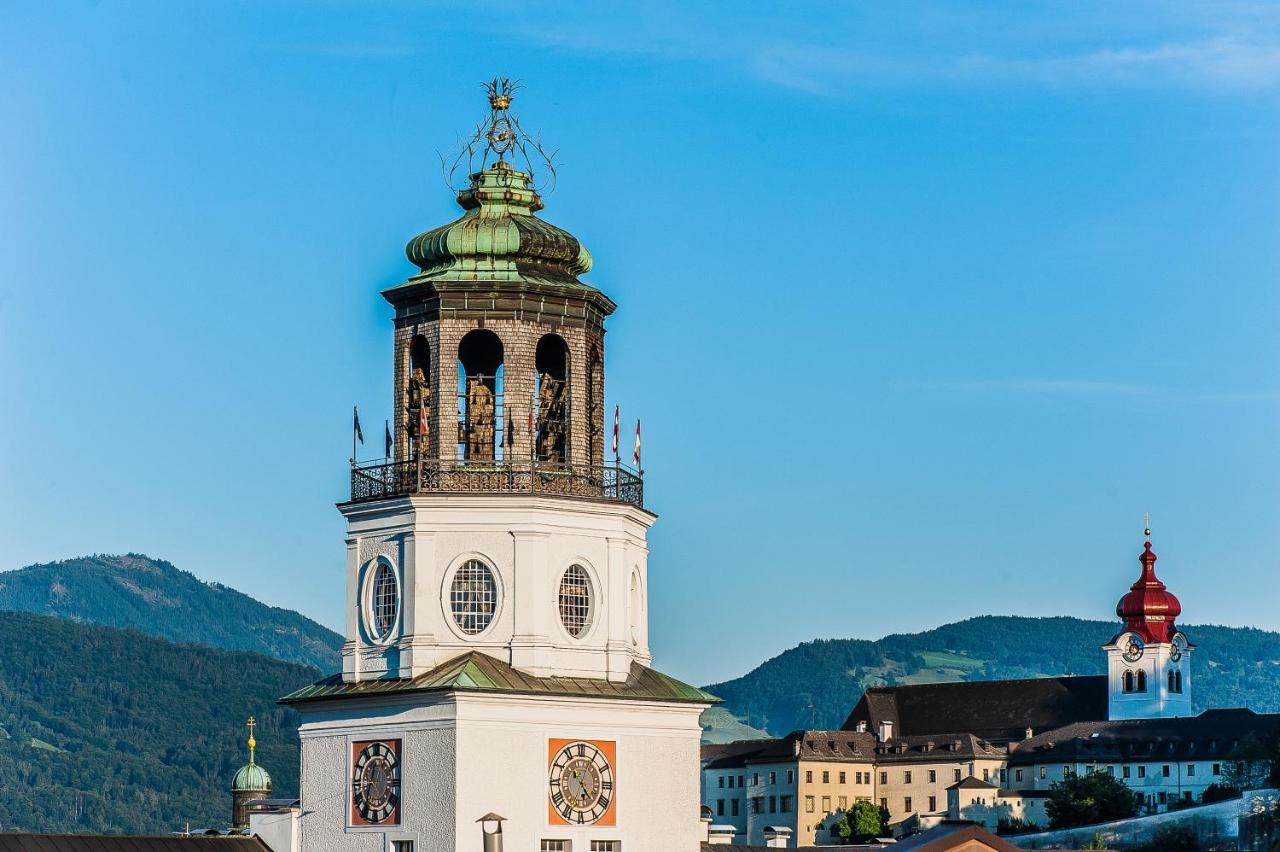 Boutiquehotel am Dom is conveniently located in the heart of Salzburg's pedestrian area. All major sights such as the Residence Palace, the Festival Hall, Getreidegasse, and the Hohensalzburg Fortress are in the immediate vicinity.
The hotel offers tastefully furnished, Italian-style rooms with cable TV and air conditioning. Each room has a private bathroom with a hairdryer.
A breakfast buffet is served every morning in the hotel bar. A parking garage is located 350 m away and guests can access the hotel by car at any time.
4. Hotel Sacher Salzburg
9.5 Average Rating
Get the Lowest Rates Here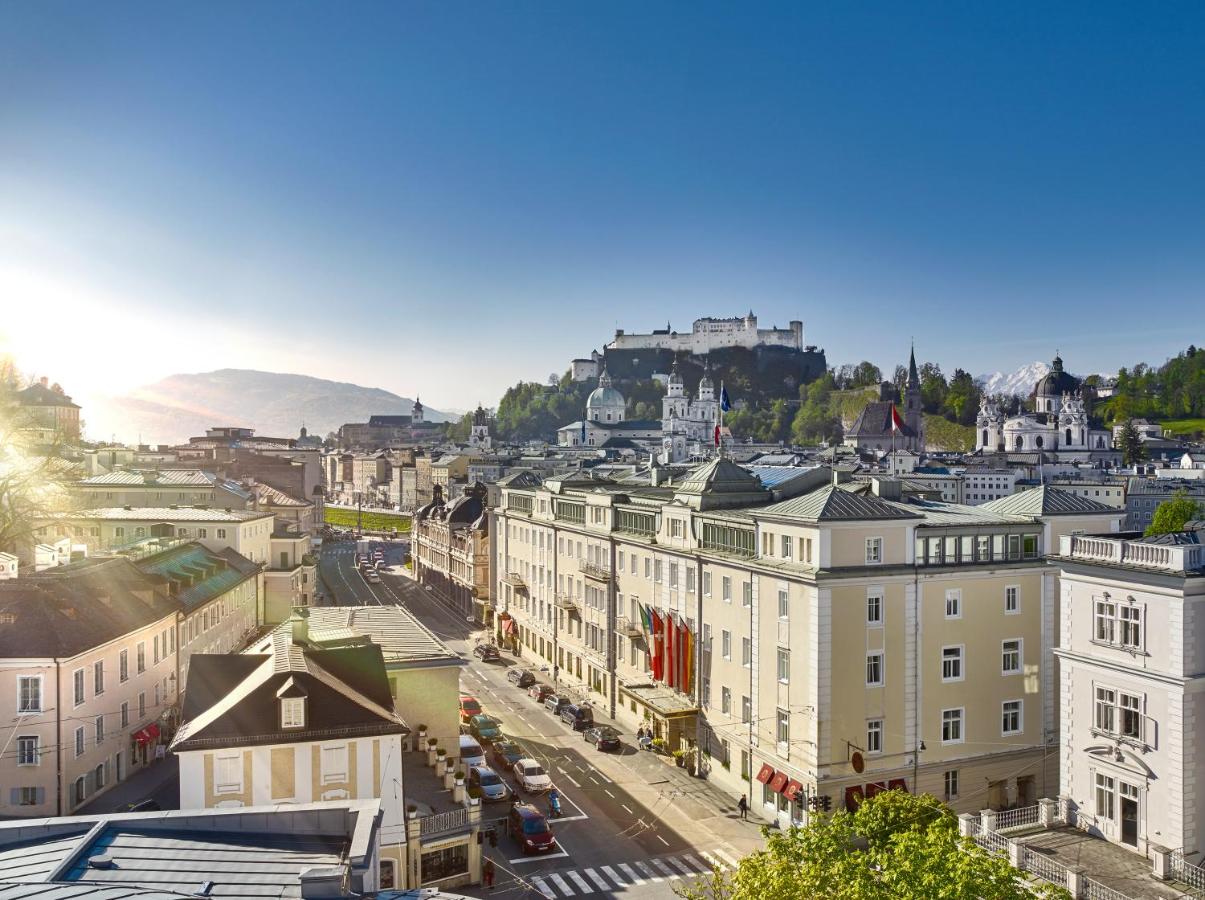 Hotel Sacher Salzburg is a grand, historic hotel that opened in 1866. It is situated on the banks of the Salzach River, with magnificent views of the old town and Hohensalzburg Fortress. All rooms and suites are individually decorated and equipped with state-of-the-art amenities, such as air conditioning, a minibar, and bathrobes. Free Wi-Fi is available throughout the hotel.
The boutique hotel features several restaurants and bars. Restaurant Zirbelzimmer is a popular meeting place with unique wooden paneling and carved ceilings. Restaurant Roter Salon offers beautiful views of the old town, and Salzachgrill serves barbecue specialties. The famous Café Sacher Salzburg serves the original Sacher cake, and Sacher Bar offers a wide range of drinks with live piano music.
Owner Mrs. Elisabeth Gürtler has decorated each room with great attention to detail, and furnishing includes original paintings and silk wallpapers. The hotel combines timeless elegance and tradition with the highest standards of service.
5. Hotel Goldener Hirsch, A Luxury Collection Hotel, Salzburg
9.4 Average Rating
Get the Lowest Rates Here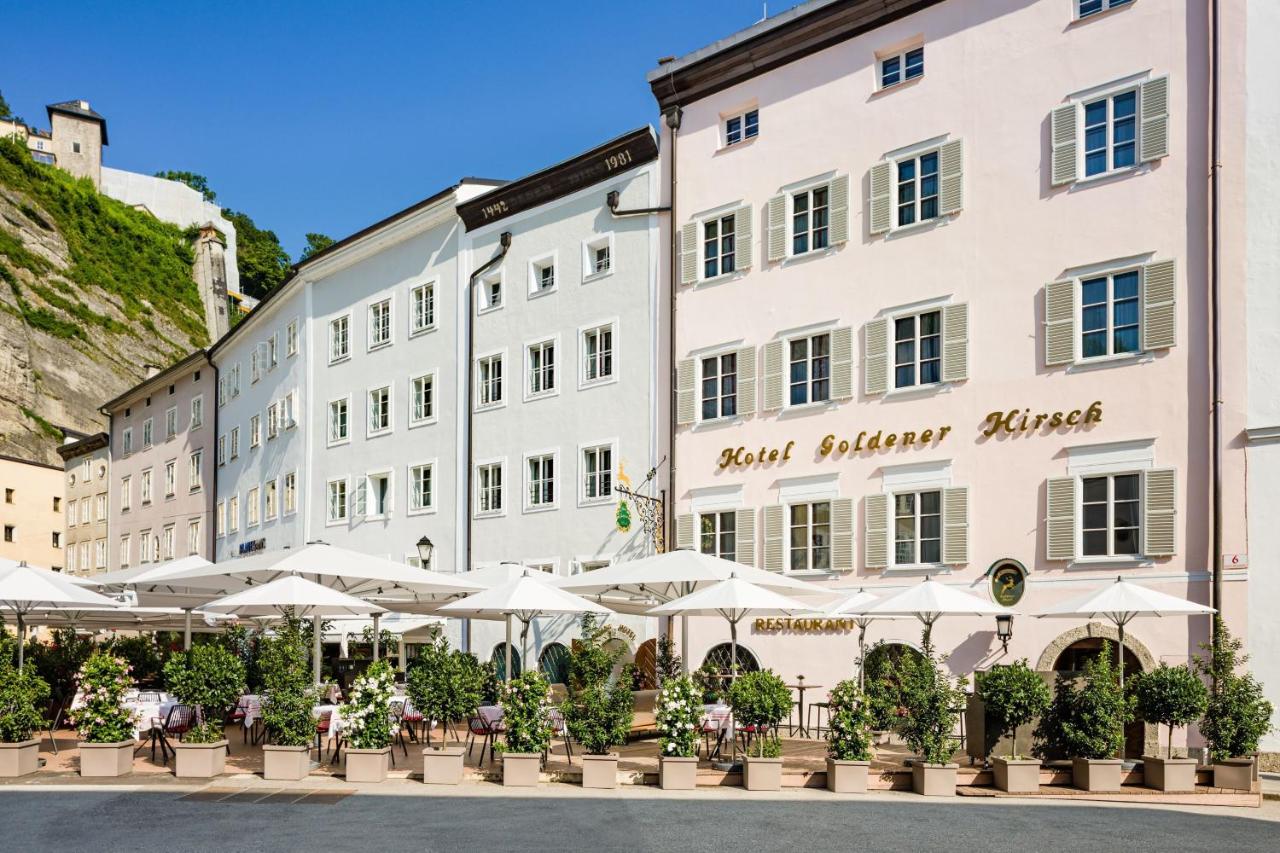 Hotel Goldener Hirsch – a Luxury Collection Hotel, Salzburg is located in the famous Getreidegasse in Salzburg's Old Town. It is directly opposite the Festival Hall and within walking distance of Mozart's Birthplace. The hotel offers free WiFi throughout the property.
The traditional luxury boutique hotel occupies a historic building from the 15th century and features rooms decorated in a classic Austrian style with antiques and handmade furniture. The entire hotel is non-smoking.
The Goldener Hirsch Restaurant serves Austrian and international cuisine, and traditional Salzburg dishes are available at the Restaurant Herzl. The Bar Goldener Hirsch offers a wide range of drinks and is a popular meeting place with an elegant atmosphere. The hotel also has a library and a computer for guests to use free of charge.
Guests can easily explore the city, as the cathedral, Hohensalzburg Fortress, and other major attractions of Salzburg are within walking distance of the hotel.
6. arte vida boutique guesthouse
9.2 Average Rating
Get the Lowest Rates Here
The arte vida boutique guesthouse is located in a historic townhouse in the heart of Salzburg. It features a garden with a seating area and rooms decorated in warm colors, with Moroccan-style furniture, wooden floors, a TV, and a bathroom with a shower. WiFi is available for free.
The guest house is just a 5-minute walk from the Getreidegasse, Mozart's birthplace, and 100 m from Mozart's Residence. The closest restaurants are right outside the door, and Hohensalzburg Castle can be reached within 15 minutes on foot.
The hotel also offers massage services, which can be arranged directly with masseurs.
7. Hotel Garni Frauenschuh
9.0 Average Rating
Get the Lowest Rates Here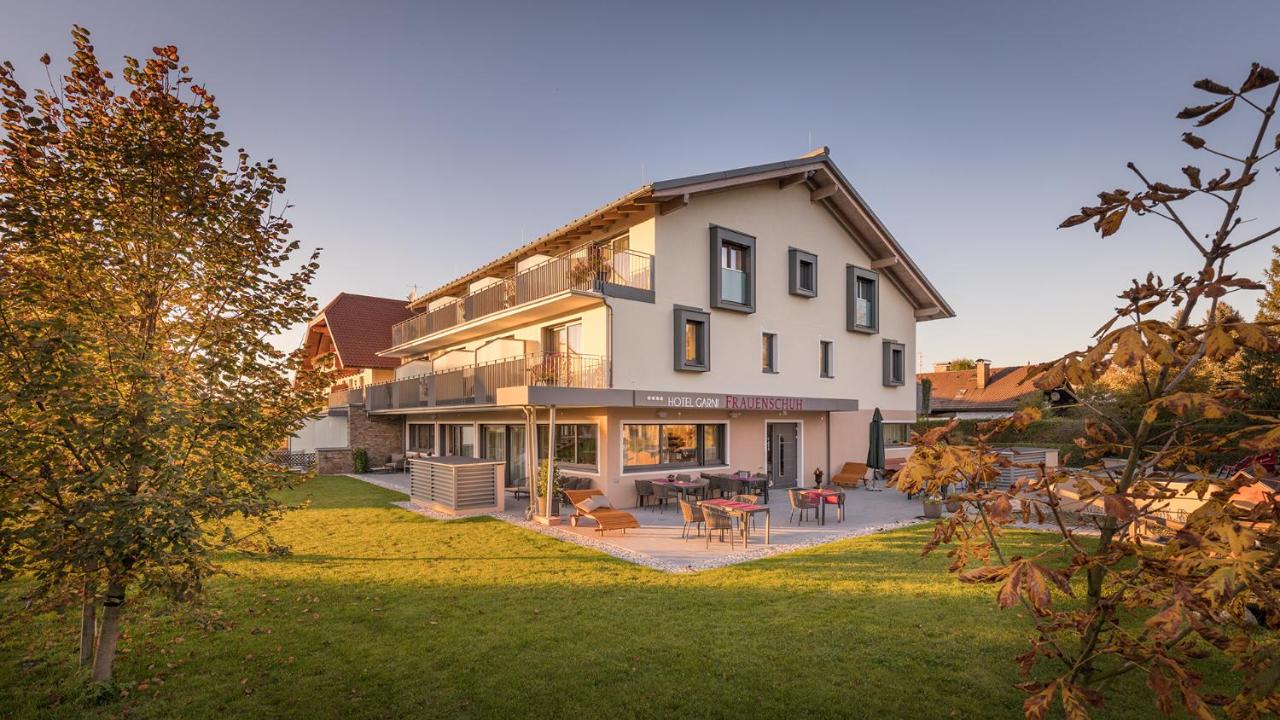 Hotel Frauenschuh is conveniently located just a 10-minute drive from the center of Salzburg. This hotel is situated in the quiet and green district of Leopoldskron-Moos.
It features a range of amenities, including free outdoor parking. The rooms offer WiFi, satellite TV, and a bathroom with a hairdryer. Some rooms have a balcony and a kitchen.
The spa area includes a sauna and a steam bath, as well as a small fitness room. Bathrobes can be rented at the reception.
Breakfast is served each morning in the form of a rich buffet. There are also 2 restaurants just steps away from the hotel.
Hotel Frauenschuh also provides a children's playground and storage facilities for bicycles and motorcycles. Guests can enjoy playing table tennis and darts, relaxing on the terrace and in the garden, or renting bicycles to explore the surroundings.
8. Bloberger Hof
9.2 Average Rating
Get the Lowest Rates Here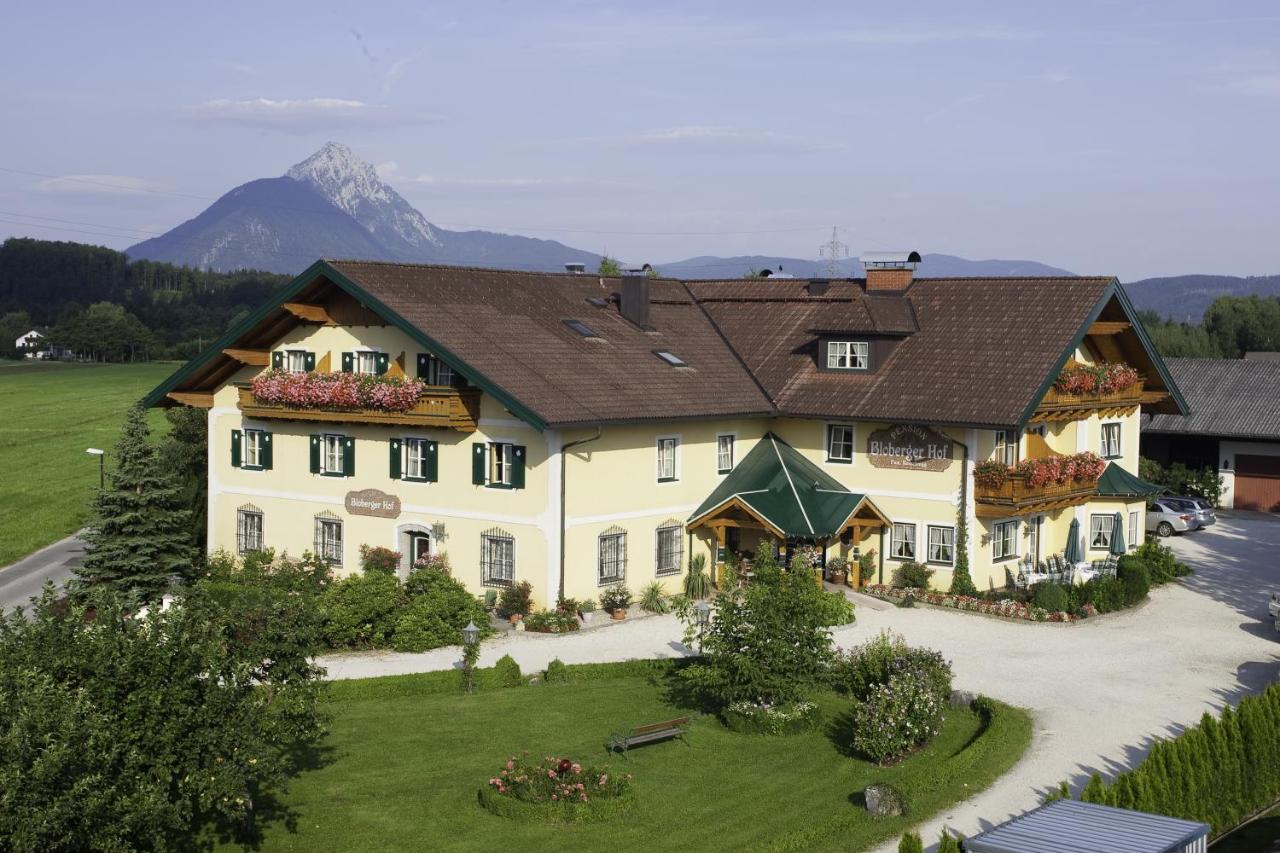 This family-run hotel is located just 5 km south of the beautiful city of Salzburg. It provides a quiet and picturesque setting, offering various amenities, such as free Wi-Fi, free parking, a bike garage, and free bike rentals.
Its rooms are traditionally decorated and equipped with cable TV, a coffee machine, a fan, and a bathroom with a hairdryer. Each room offers stunning views of the Untersberg Mountain or Hohen Salzburg Fortress.
The restaurant serves delicious Austrian cuisine and a breakfast buffet every day. During summer, guests can enjoy breakfast or dinner on our covered terrace while appreciating the breathtaking views of Untersberg Mountain.
9. Hotel Schloss Mönchstein
9.5 Average Rating
Get the Lowest Rates Here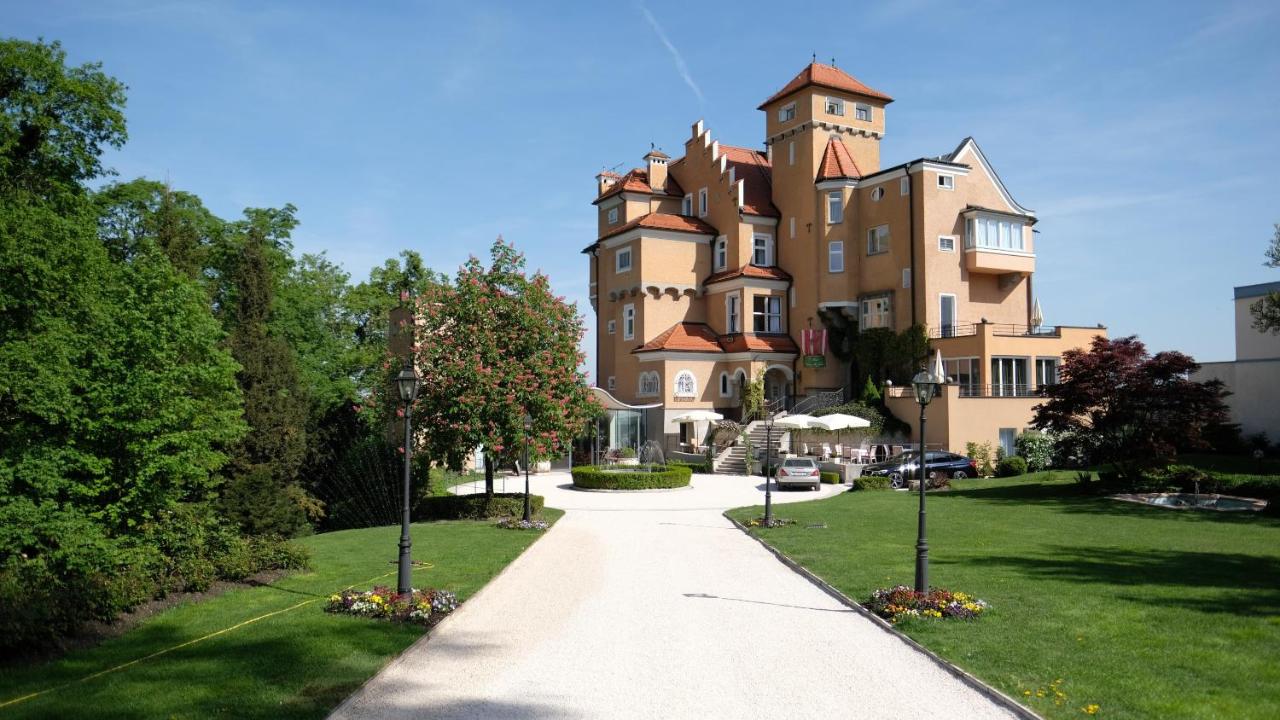 Hotel Schloss Mönchstein is a 5-star superior boutique hotel located on top of the Mönchsberg, a hill in the center of Salzburg. It is surrounded by a large park and offers stunning panoramic city views.
The rooms and suites are all individually and luxuriously furnished, with priceless antiques and marble bathrooms. Modern amenities such as air conditioning and free WiFi are also available. Upon arrival, guests will receive a complimentary welcome drink, a fruit basket, and a Guglhupf cake.
The spa area features a steam bath, sauna, and a wide range of massage, beauty, and wellness treatments. The hotel also offers free on-site private parking, an outdoor infinity pool, and an outdoor hot tub.
The hotel's gourmet restaurant THE GLASS GARDEN has been awarded 4 toques by Gault Millau and 1 Michelin star. It serves traditional Austrian cuisine, international dishes, and a wide selection of fine wines. For events, the hotel additionally offers the Mönchstein Saal, a festivity hall.
Hotel Schloss Mönchstein is only a 7-minute walk away from the Old Town, which can be reached by car or on foot via a lift built into the mountain. Guests staying at the hotel will receive free tickets for this lift. The hotel also provides an e-refueling station for electro cars.
10. Doktorschlössl
9.0 Average Rating
Get the Lowest Rates Here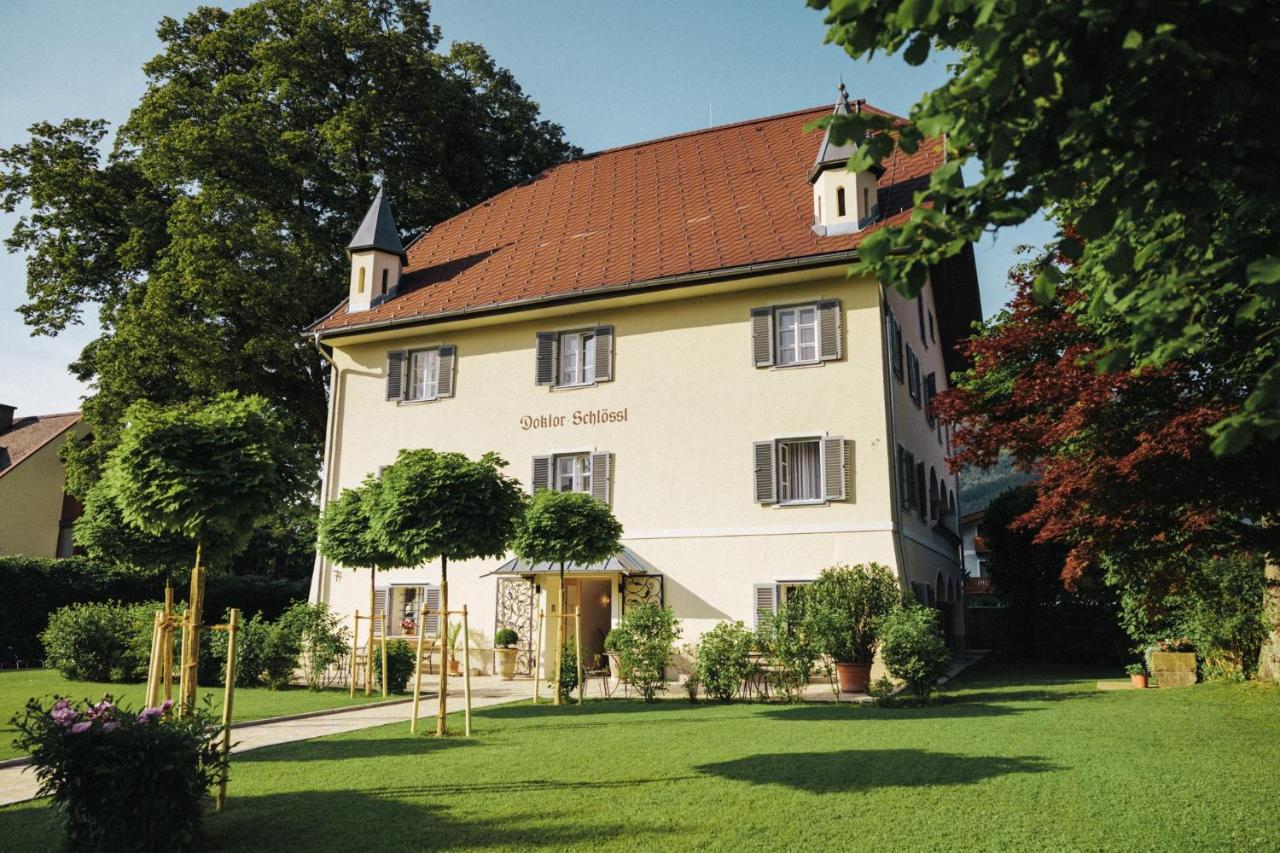 The Doktorschlössl is a classic 3-star boutique hotel located in the southeastern part of Salzburg, just 3 km away from the city center. It offers guests a peaceful city location and easy access to public transportation. Additionally, there is a big parking lot, free WiFi, and a beautiful garden surrounding the hotel.
The Doktorschlössl boasts stylishly furnished rooms with all the necessary comforts. It also serves a rich breakfast buffet. Furthermore, there are several excellent restaurants in the vicinity.