The best boutique hotels in Sanremo place you in some of the most idyllic locations in Italy.
Sanremo is a picturesque city on the coast of Liguria in north-western Italy. It is known for its mild climate, beautiful beaches, and luxurious lifestyle. Sanremo is also famous for its annual music festival, which attracts thousands of visitors yearly. Apart from the music festival, Sanremo offers visitors a plethora of attractions, such as historical landmarks, museums, gardens, and outdoor activities.
The city is easily accessible by train or car, making it a popular destination for tourists worldwide. With its stunning coastal views, charming streets, and vibrant culture, Sanremo is a must-visit travel destination for anyone looking to taste the Italian lifestyle.
We hand-picked top-rated boutique hotels in Sanremo to consider for your next getaway!
The 10 Best Sanremo Boutique Hotels
1. Correnti Boutique Hotel
8.2 Average Rating
Get the Lowest Rates Here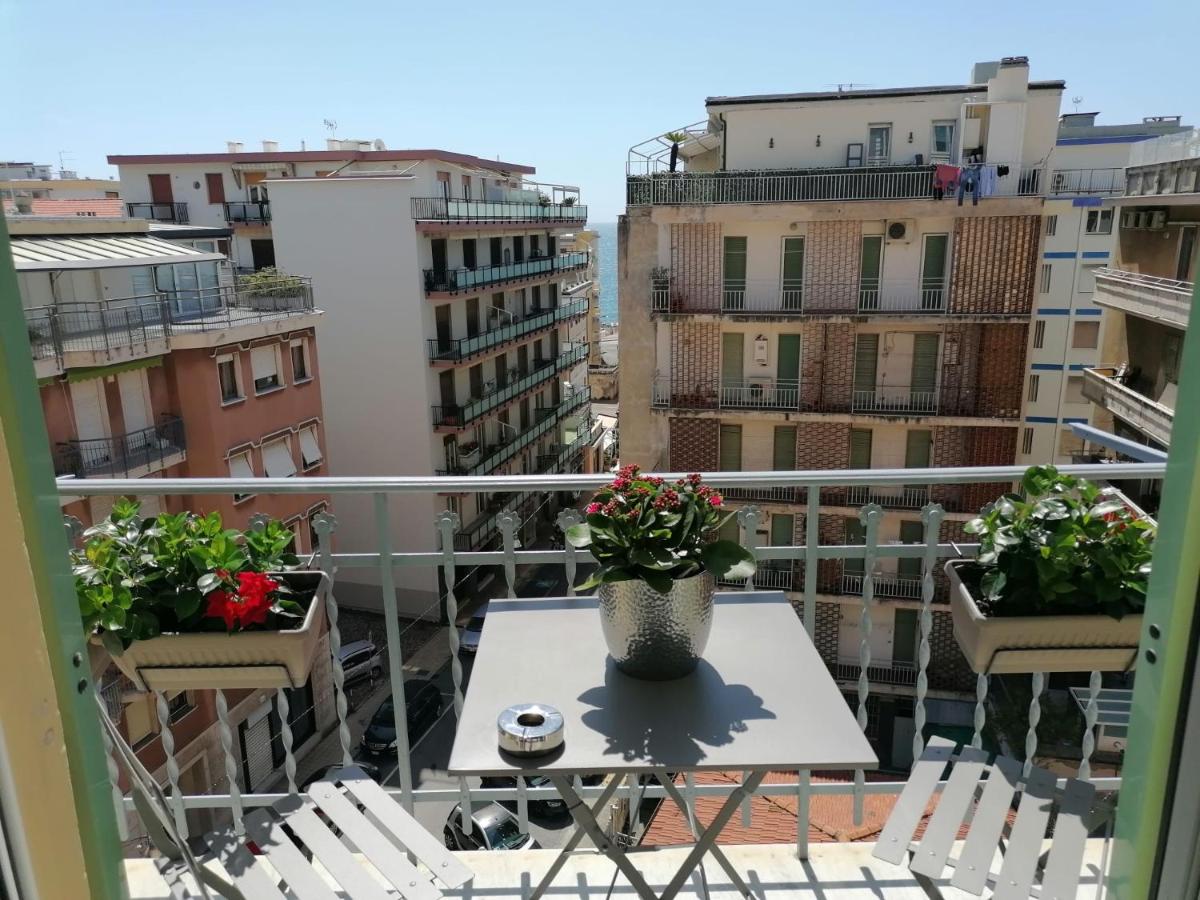 Correnti Boutique Hotel is a charming accommodation located in Sanremo. It is 400 m from Baia Greca Beach, 600 m from Bagni Oasis Beach, and 400 m from Terrazza Beach. The city center is within 300 m of the hotel.
The boutique hotel provides air-conditioned rooms with a desk, a coffee machine, a safety deposit box, a flat-screen TV, and a private bathroom with a bidet. All rooms come with a wardrobe and a kettle.
Popular points of interest near Correnti Boutique Hotel include Forte di Santa Tecla, San Siro Co-Cathedral, and Bresca Square. The nearest airport is Monaco Heliport Airport, 42 km away. Free WiFi is available throughout the property.
2. Hotel Alexander & Spa
8.4 Average Rating
Get the Lowest Rates Here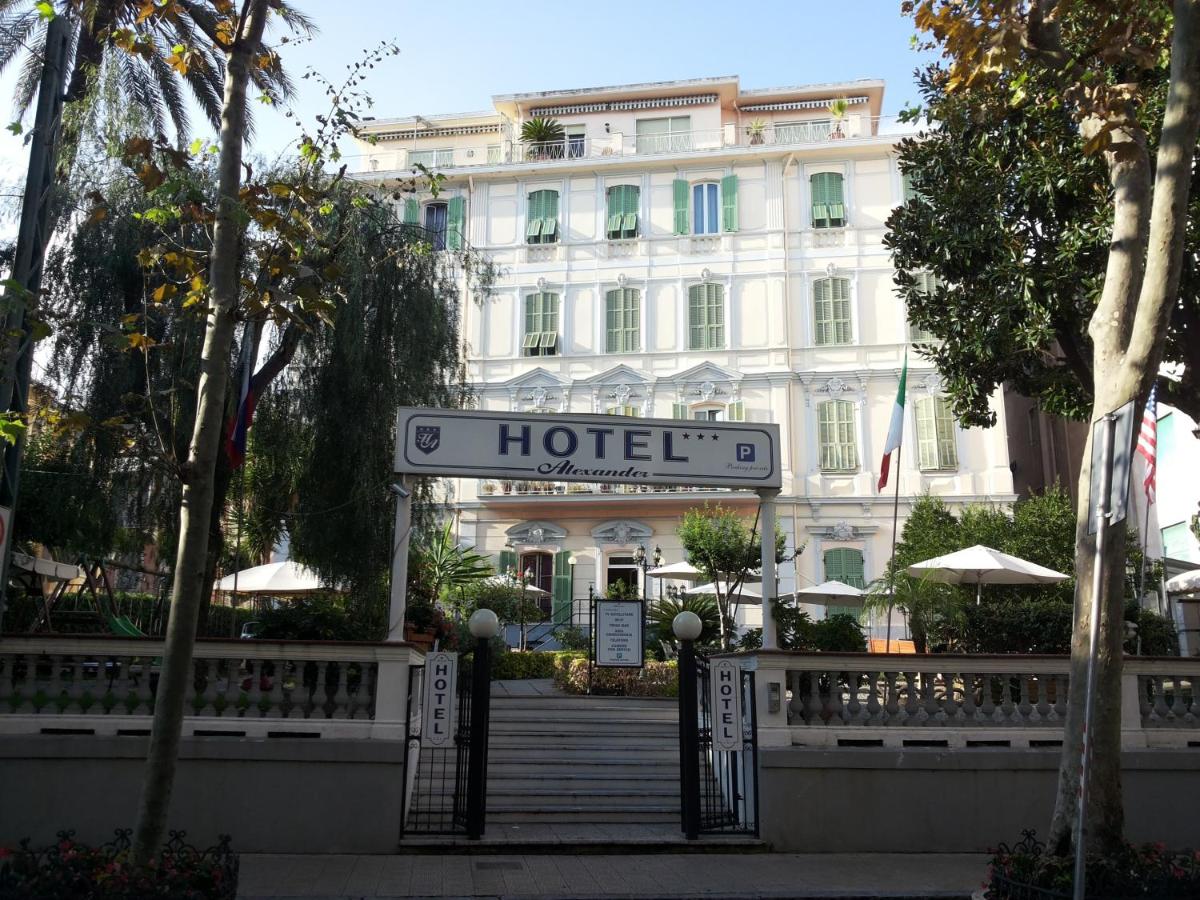 Hotel Alexander is situated in the heart of Sanremo, only a 5-minute walk from Sanremo Train Station. It is also close to the beach and the shopping area around Via Matteotti, only 300 m away. The Sanremo Casino is located 1 km from the property.
Hotel Alexander has an Art-Nouveau design and offers a garden where guests can enjoy a continental buffet breakfast between May and September. All of its rooms are air-conditioned and come equipped with a TV. Some rooms are located in the annex building next door. The hotel also features a self-service laundromat.
The Alexander is surrounded by a large park with private parking, and it is within 250 m of both the Palafiori convention center and Piazza Colombo square. Sanremo Hospital is 2.5 km away.
3. Lolli Palace Hotel
8.1 Average Rating
Get the Lowest Rates Here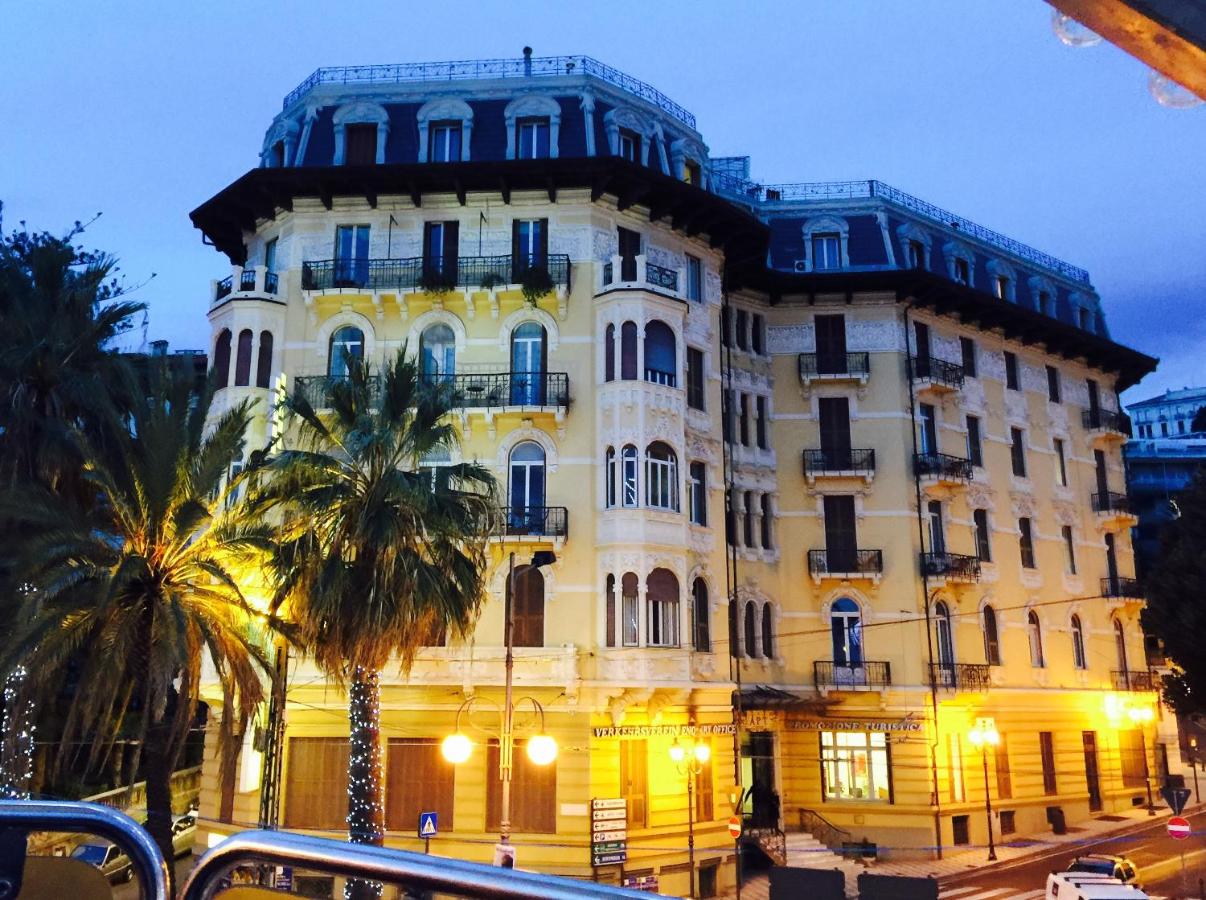 Lolli Palace Hotel is in the Art Nouveau-style villa surrounded by huge palm trees on the famous Promenade Imperatrice in Sanremo. The hotel is located on the Italian Flower Riviera, just 50 m from the sea, and offers panoramic coast views from its spacious rooms and rooftop terrace.
The rooms are equipped with parquet floors and a satellite LCD TV. Some have a balcony and sea views. Guests can enjoy free WiFi, a well-equipped gym, and a lounge bar overlooking the sea.
The boutique hotel has a restaurant serving local products and Ligurian specialties. A buffet breakfast is prepared daily. For business travelers, meeting rooms are also available on-site.
At Lolli Palace, you will be within easy reach of major attractions. Next door, you can find the winter residence of the former Russian Empress Maria Alexandrovna and, nearby, the Russian Orthodox Church. Montecarlo and the French Riviera are just 30 km away.
Discounts are provided at a private beach located opposite the property. Enjoy modern amenities and the hotel's excellent location in this beautiful city, known for its year-round mild climate.
4. Royal Hotel Sanremo
8.6 Average Rating
Get the Lowest Rates Here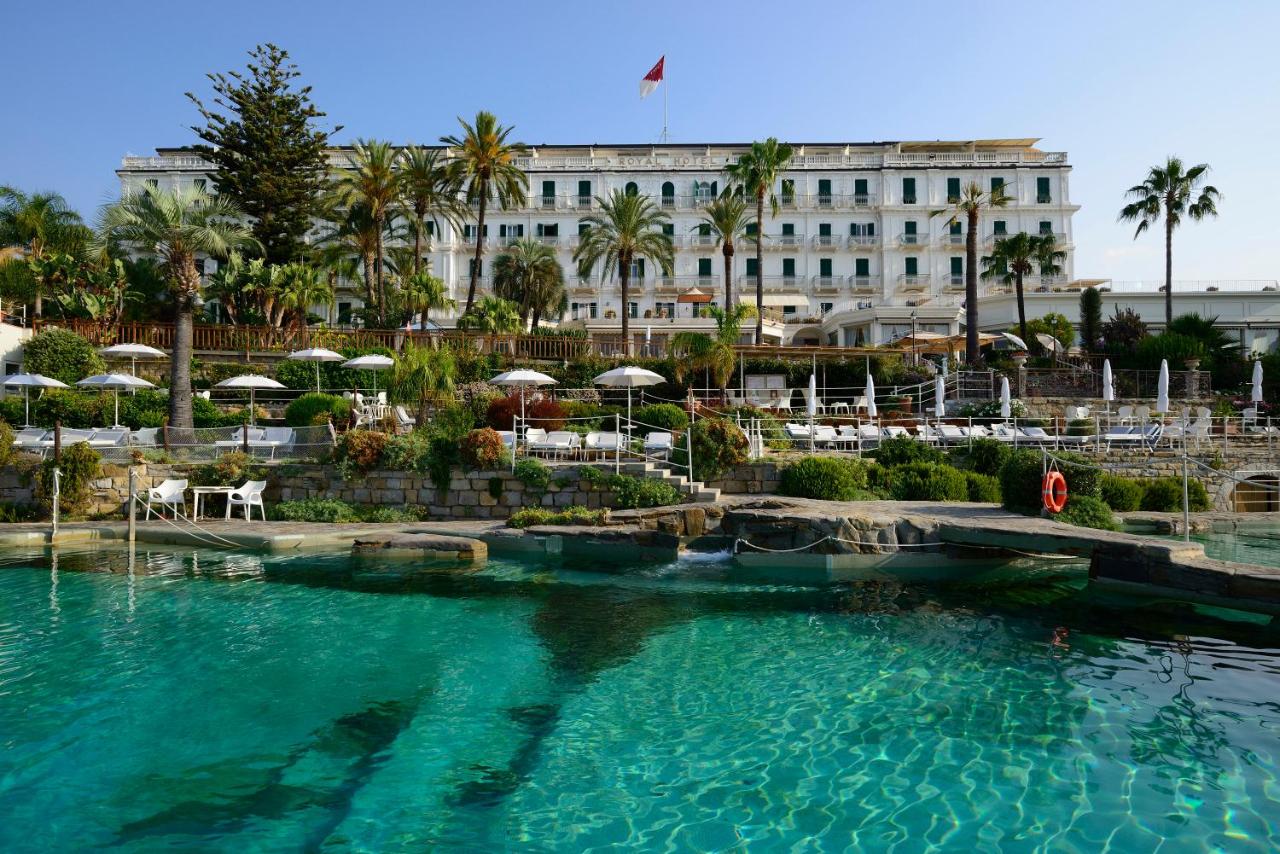 This luxurious boutique hotel is located in over 16000 m² of tropical gardens along the seafront promenade and a mere 5-minute walk from the Sanremo Casino. It provides guests many amenities, such as a modern spa and outdoor pool with a large sun terrace.
From June to September, guests have the option to pay and use the partner beach, which is opposite the hotel. This includes changing huts, sun loungers, and parasols. Those looking to relax can also use the hotel's wellness center, which has a sauna, hot tub, and Turkish bath. A gym and tennis court are also available for guests looking for a more active holiday.
The Royal Hotel has rooms that feature a combination of antique furniture and modern amenities. These include air conditioning, satellite TV, a minibar, and a marble bathroom with a bathrobe and slippers. Some rooms also have sea views.
A buffet breakfast is served each morning, while guests can also choose to dine at the Fiori di Murano restaurant, which offers fine Italian cuisine and park and sea views. During summer, there is also the Corallina poolside bar and restaurant and a gourmet restaurant, Il Giardino, which provides guests with a romantic candlelit dinner on the terrace.
5. Hotel Marinella
8.0 Average Rating
Get the Lowest Rates Here
Hotel Marinella is conveniently situated in Sanremo, just a 5-minute walk from Teatro Ariston and 200 m from the railway station. All rooms are air-conditioned and have a flat-screen TV, minibar, and Wi-Fi access. Some rooms have a balcony with a beautiful view of the Ligurian Sea.
The hotel's restaurant is in a separate building, serving delicious Ligurian specialties with a magnificent sea view from its large windows.
The location of the Marinella Hotel provides easy access to all the attractions Sanremo has to offer. It is between the city's 2 harbors and just 700 meters from the casino.
6. Residence Dei Due Porti
9.3 Average Rating
Get the Lowest Rates Here
Residence Dei Due Porti is the perfect place to stay when visiting Sanremo. This boutique hotel in the city center offers studios and apartments with air conditioning, satellite TV, and free WiFi. Bed linen, towels, and daily cleaning are included.
The terrace offers stunning views of the Ligurian Sea, and guests can benefit from discounts at a sandy private beach right in front of the property. Free bikes are available to explore the city, and a convenient supermarket is nearby.
Children can enjoy a dedicated terrace with a playground and soft flooring. The property also offers a cycling trail along the coast, starting right on the doorstep.
The friendly staff is available to provide assistance and suggestions throughout your stay.
7. Spa & Wellness by Des Anglais " Ingresso SPA gratuito"
8.2 Average Rating
Get the Lowest Rates Here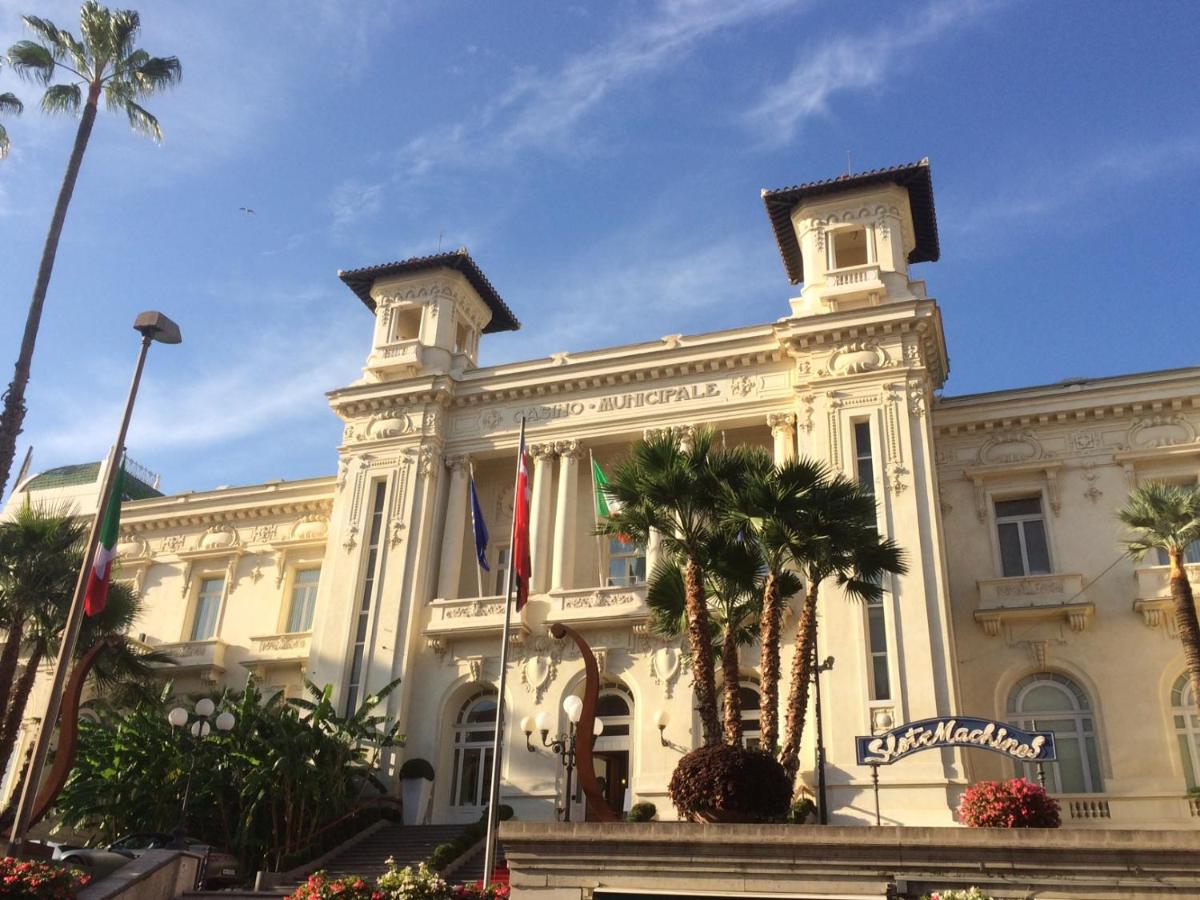 Spa & Wellness by Des Anglais " Ingresso SPA gratuito" is located in Sanremo, less than 1 km from Baia Greca Beach. This 4-star hotel offers various services, including a garden, free private parking, a shared lounge, and a restaurant. It also provides room service and a concierge service.
Each room has a private bathroom equipped with a bidet and free toiletries. The units also feature a flat-screen TV and air conditioning and some rooms have a balcony. All rooms have a fridge.
Breakfast is served every morning, including buffet, continental, and Italian options.
The area is popular for snorkeling and cycling, and bike hire is available. The reception staff speaks Arabic, German, English and Spanish and is always available to help.
Nearby points of interest include Bagni Paradiso, Ippocampo srl Beach, and Bagni Oasis Beach. Monaco Heliport is the nearest airport, 42 km away, and the hotel provides a paid airport shuttle service.
8. Villa Sylva & Spa
8.2 Average Rating
Get the Lowest Rates Here
Villa Sylva & Spa is a beautiful 18th-century villa located 350 m from the Ligurian Sea and just outside the center of Sanremo. It offers free WiFi throughout the property. The rooms have elegant décor, a safe, parquet floors, a private bathroom with free toiletries, and a hairdryer. Some rooms also have views of the sea, satellite TV, and a balcony.
Guests can enjoy Italian cuisine at the restaurant and drinks at the bar. Breakfast is served daily, and they can also relax in the spacious lounge furnished with antiques. The property also features a modern wellness center with a hot tub, a Turkish bath and sauna, sensory showers, and a relaxation area with herbal teas. Massages are also available upon request.
Villa Sylva & Spa is a 10-minute drive from The Ariston Theatre and 120 m from Villa Nobel, the house of Alfred Nobel. It also has a private garden and bar.
9. Hotel De Paris Sanremo
8.8 Average Rating
Get the Lowest Rates Here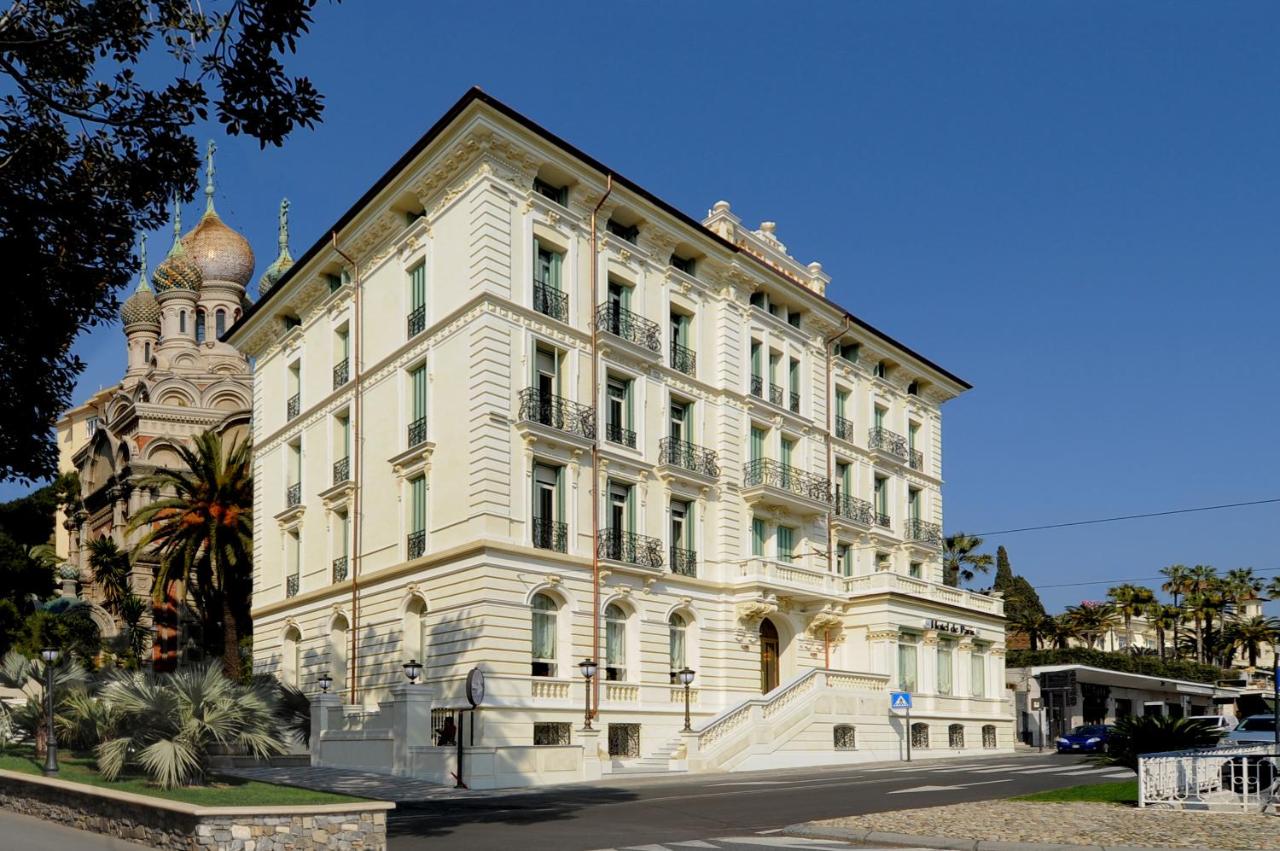 Hotel De Paris Sanremo is located next to Sanremo's Russian Church and is a few minutes' walk from the city center. This stunning Art-Nouveau building is elegant and luxurious.
The rooms are spacious and furnished with wood floors and white sheets. Amenities include free Wi-Fi, an LCD TV with Sky channels, and a tea/coffee maker.
Breakfast is served every morning with pastries, croissants, coffee, and tea.
Hotel De Paris Sanremo also has two private spa areas available to guests upon reservation and at an extra charge.
A partner private beach is located 500 m from the hotel.
10. Hotel Liberty
8.3 Average Rating
Get the Lowest Rates Here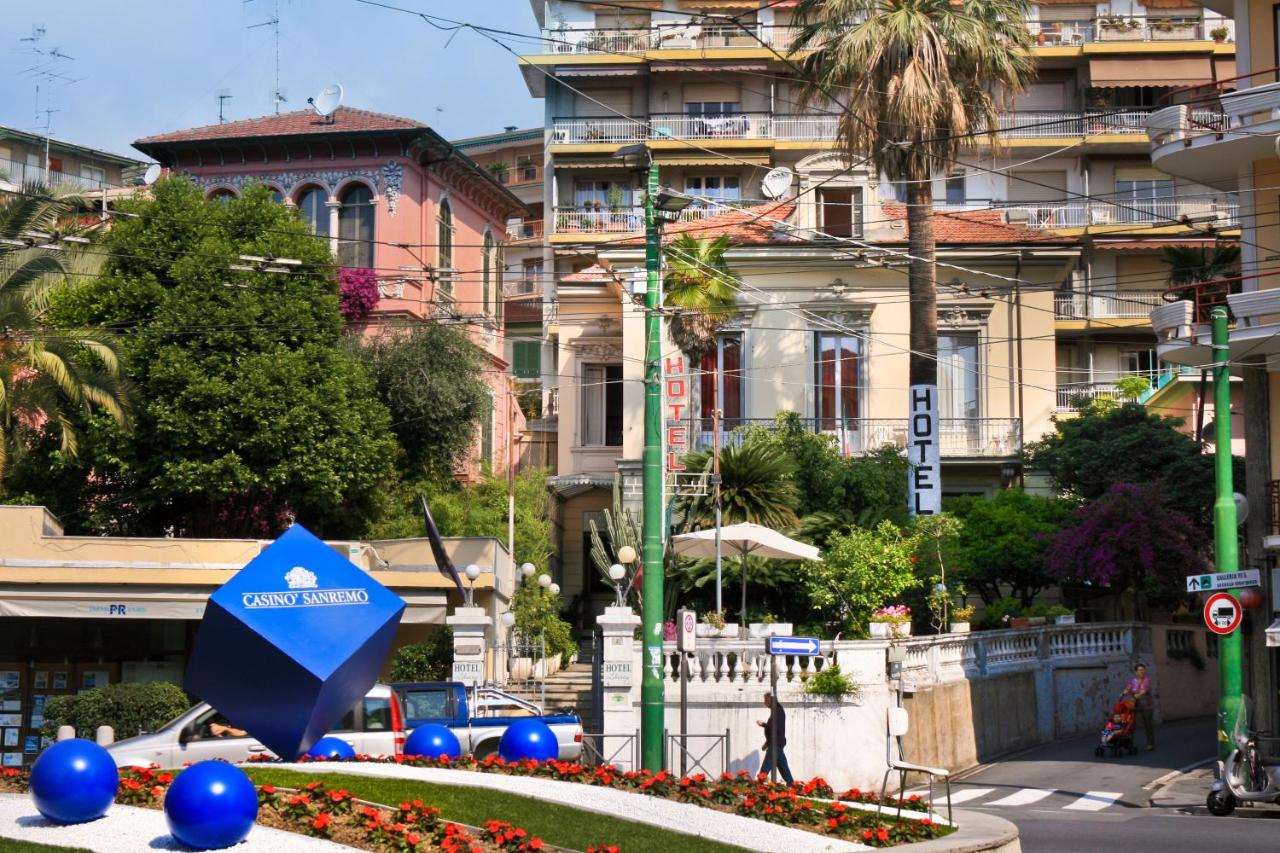 Hotel Liberty is 600 m from the Ariston Theatre and offers rooms with free WiFi. The 19th-century villa is decorated in a traditional style; each room is equipped with an LCD TV, private bathroom, and hairdryer. Most rooms have air conditioning, while some include a cooling fan.
Guests can enjoy a buffet breakfast in the morning with sweet pastries, cakes, croissants, juices, and hot drinks. A floral garden with views of the Ligurian Sea surrounds the hotel. San Remo Marina and the Corso Trento Trieste promenade are 300 m away.