The best boutique hotels in Hella place you in some of the most idyllic locations in Iceland.
Hella is a charming town located in the southern part of Iceland, just a short drive away from the capital city of Reykjavik. Surrounded by stunning natural scenery, including towering mountains, cascading waterfalls, and expansive lava fields, Hella is a paradise for outdoor enthusiasts and nature lovers.
Visitors to Hella can explore the nearby glaciers, go hiking in the beautiful wilderness, soak in hot springs, and witness the Northern Lights. Despite its small size, Hella boasts a vibrant community with various cultural attractions, including museums, art galleries, and local festivals.
We hand-picked top-rated boutique hotels in Hella to consider for your next getaway!
The 10 Best Hella Boutique Hotels
1. Stracta Hotel
8.0 Average Rating
Get the Lowest Rates Here
This modern hotel, Stracta Hotel, is located in the southwestern town of Hella along the Golden Circle. It offers free WiFi, a buffet restaurant and bar, and stylish, minimalist accommodation. Guests can choose from self-catering apartments and rooms with private or shared bathroom facilities, with some options featuring a private hot tub.
The popular attractions of Gullfoss Waterfall, the Great Geysir, and Thingvellir National Park are all within 83 km of the property. Guests can enjoy relaxing and hiking in the surrounding nature.
2. Legendary Hotel Hella
8.1 Average Rating
Get the Lowest Rates Here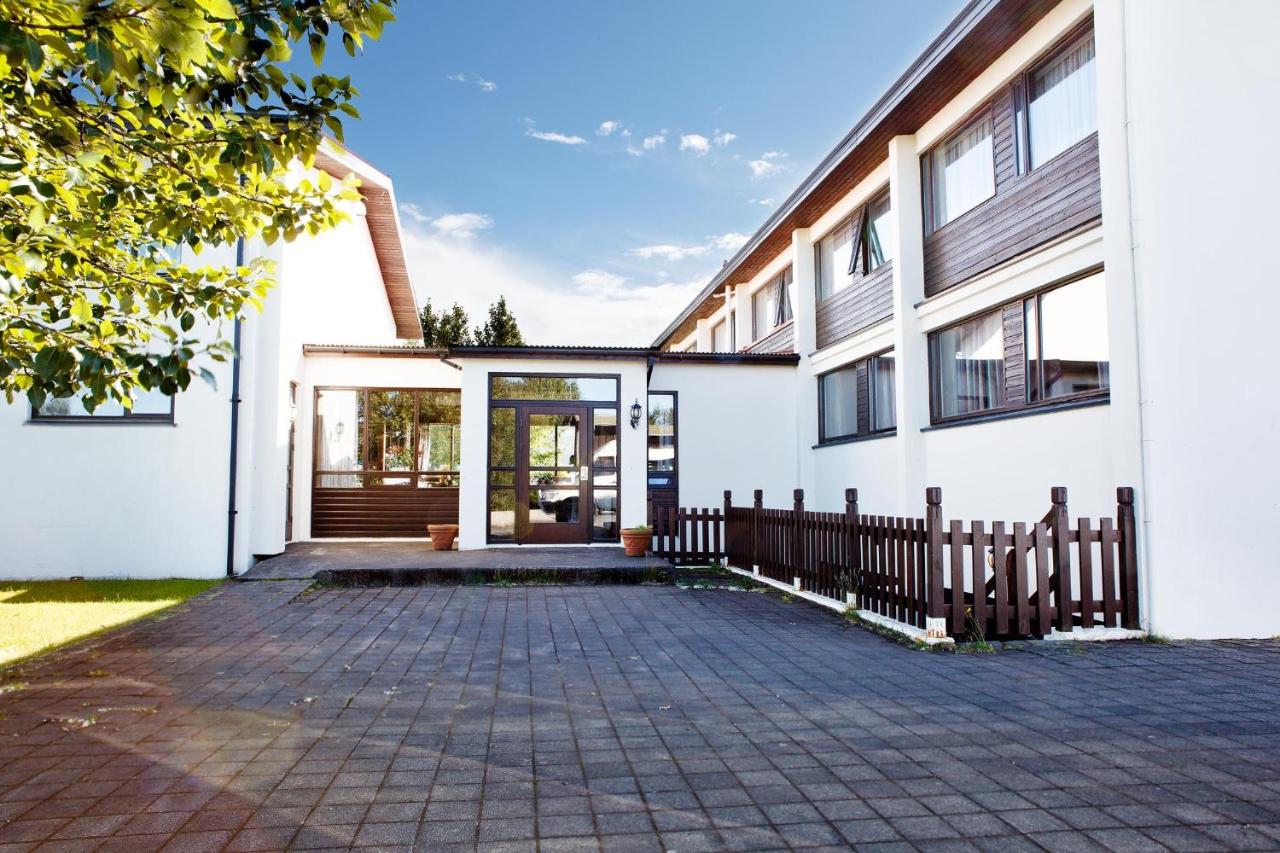 Legendary Hotel Hella is located in Hella village, just off Iceland's Ring Road. Guests can enjoy various amenities, including free parking and WiFi. The hotel bar and lounge provide a comfortable setting for relaxing after a day out exploring. The selfoss town center is 35 km away.
The guest rooms are brightly decorated with laminate floors and a private bathroom. Breakfast is served each morning in the hotel's dining room. There is also a restaurant located just across the street.
The surrounding area offers plenty of outdoor activities such as hiking and cycling. Landmannalaugar, a popular nature area, is 100 km away.
3. Hótel Lækur
8.9 Average Rating
Get the Lowest Rates Here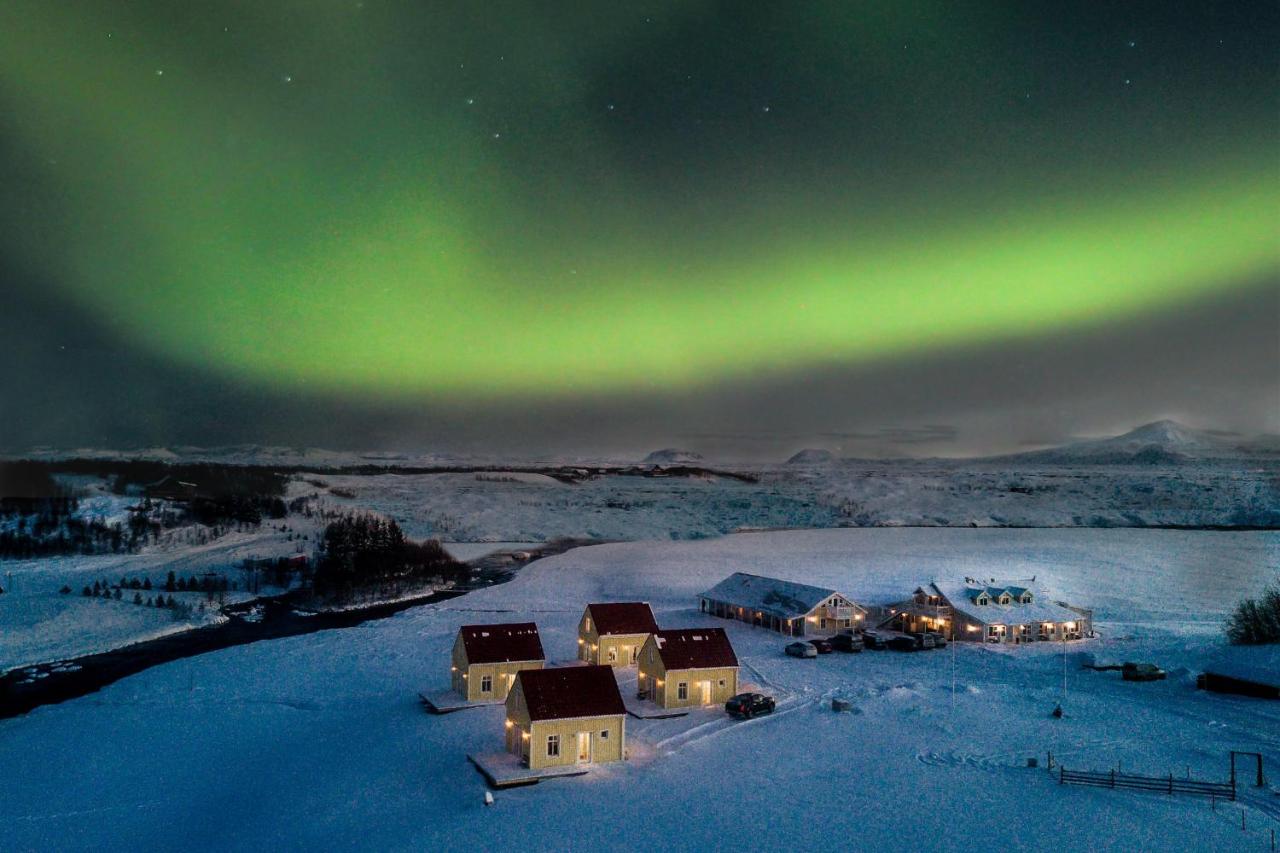 Hótel Lækur is a family-owned Icelandic hotel between the Golden Circle and the south coast, 10 minutes from Hella. It offers a sun terrace, a guest lounge, and bright and modern rooms with private bathrooms and wooden floors. Some rooms include a terrace or a balcony with views of the Hekla and Eyjafjallajökull volcanoes.
The boutique hotel serves a simple à la carte menu in its summer restaurant, while meals during the winter must be ordered in advance. Guests may also be able to experience the Northern Lights during their stay.
Seljalandsfoss Waterfall is 25 minutes away by car, and Skógafoss Waterfall is a further 20 minutes. Reykjavík is 100 km from Hótel Lækur.
4. Hotel Rangá
8.9 Average Rating
Get the Lowest Rates Here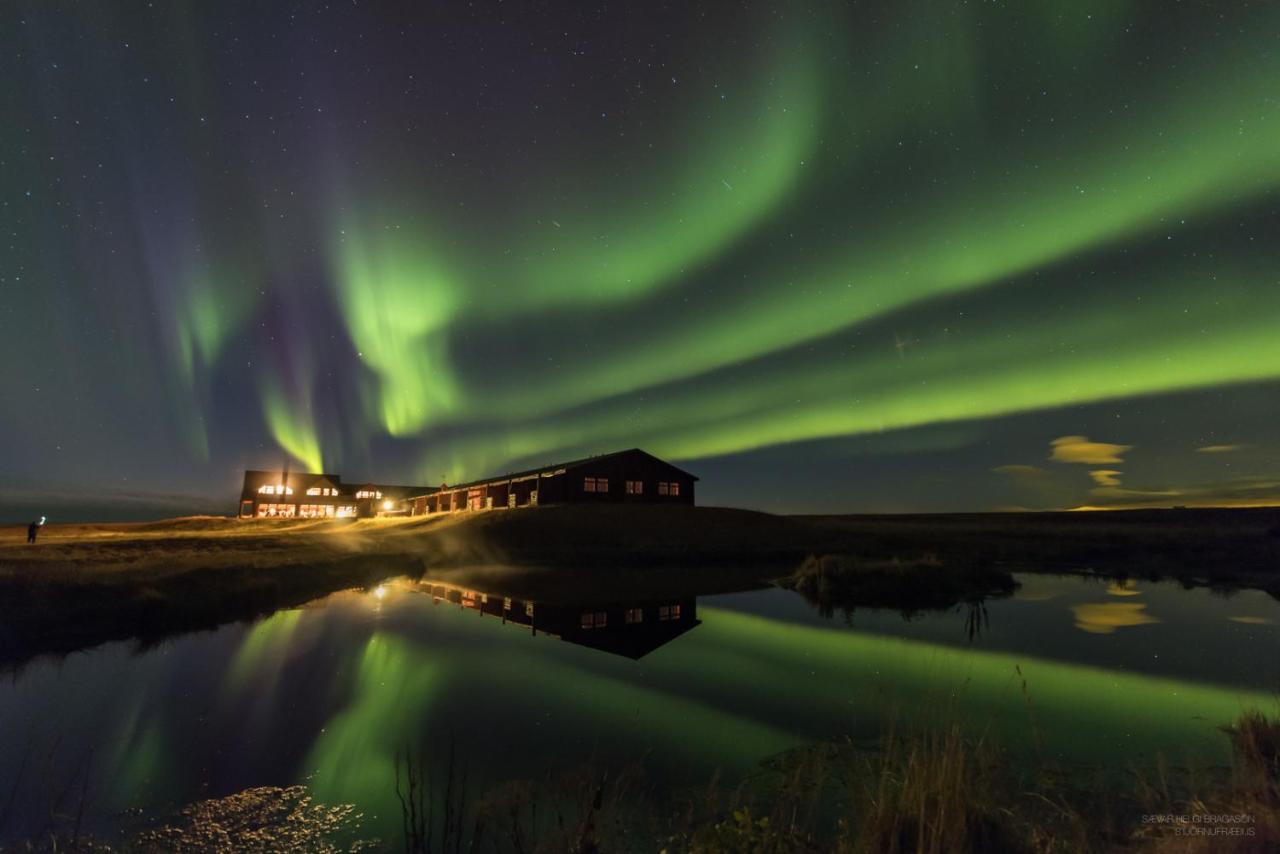 Located in an idyllic remote location next to the Rangá salmon river in Hella, Hotel Rangá offers an unforgettable stay. Guests can take advantage of the stargazing observatory on-site and the wake-up calls for when the Northern Lights appear. All lighting is turned off for the optimal viewing experience.
The individually decorated rooms have impressive views of the surroundings, including Mount Hekla or the riverside, and have such items as a spa bath, balcony, and flat-screen TV. Enjoy the outdoor hot tubs and free WiFi.
At the restaurant, guests can enjoy local gourmet cuisine with Nordic nuances. Only fresh organic produce is used. The views of the riverside and Eyjafjallajökull volcano are a bonus.
The hotel's staff are happy to help arrange activities in the area. Hella and Hvolsvöllur are within 8 km, while Selfoss is 45 km away. Reykjavik is 2 hours away by car.
5. Hotel Kanslarinn Hella
8.2 Average Rating
Get the Lowest Rates Here
Kanslarinn Hotel is situated in Hella, along Iceland's Ring Road. Just 35 km from central Selfoss, this hotel offers free Wi-Fi and a restaurant with a bar. Guests can choose between rooms with private and shared bathrooms. All rooms come with a minibar, flat-screen satellite TV, electric kettle, desk, and refrigerator.
Facilities at Kanslarinn Hotel include a daily breakfast buffet, a communal garden, and free public parking. Additionally, the area surrounding the property has nice hiking trails. Other nearby attractions include Hekla Handcrafting Gallery and Shop, the Hella public swimming pool, and Lake Tangavatn, a great spot for trout fishing. Eyjafjallajökull is 60 km away.
6. Landhotel
8.8 Average Rating
Get the Lowest Rates Here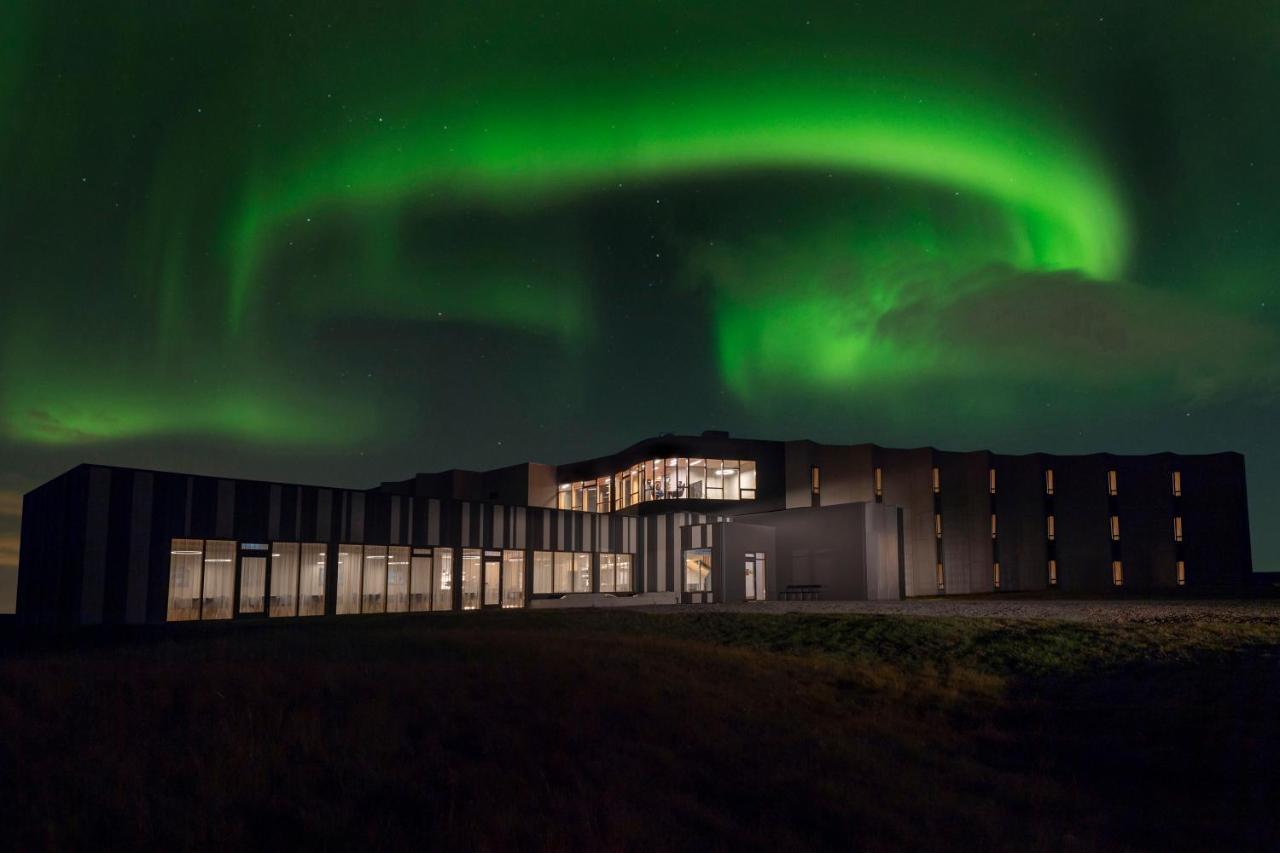 Landhotel is situated in a scenic location, 27 km from Hella and 12 km from Laugaland. It offers a garden, bar, free WiFi, and a 24-hour front desk and restaurant.
The guest rooms have an en suite bathroom with a shower or bath. The rooms also feature a seating area.
A buffet breakfast is available every morning. The local area offers a range of activities, including horse riding, river rafting, and hiking.
Mount Hekla is 50 km from the hotel, while Reykjavík Domestic Airport is 104 km away.
7. Aurora Lodge Hotel
9.3 Average Rating
Get the Lowest Rates Here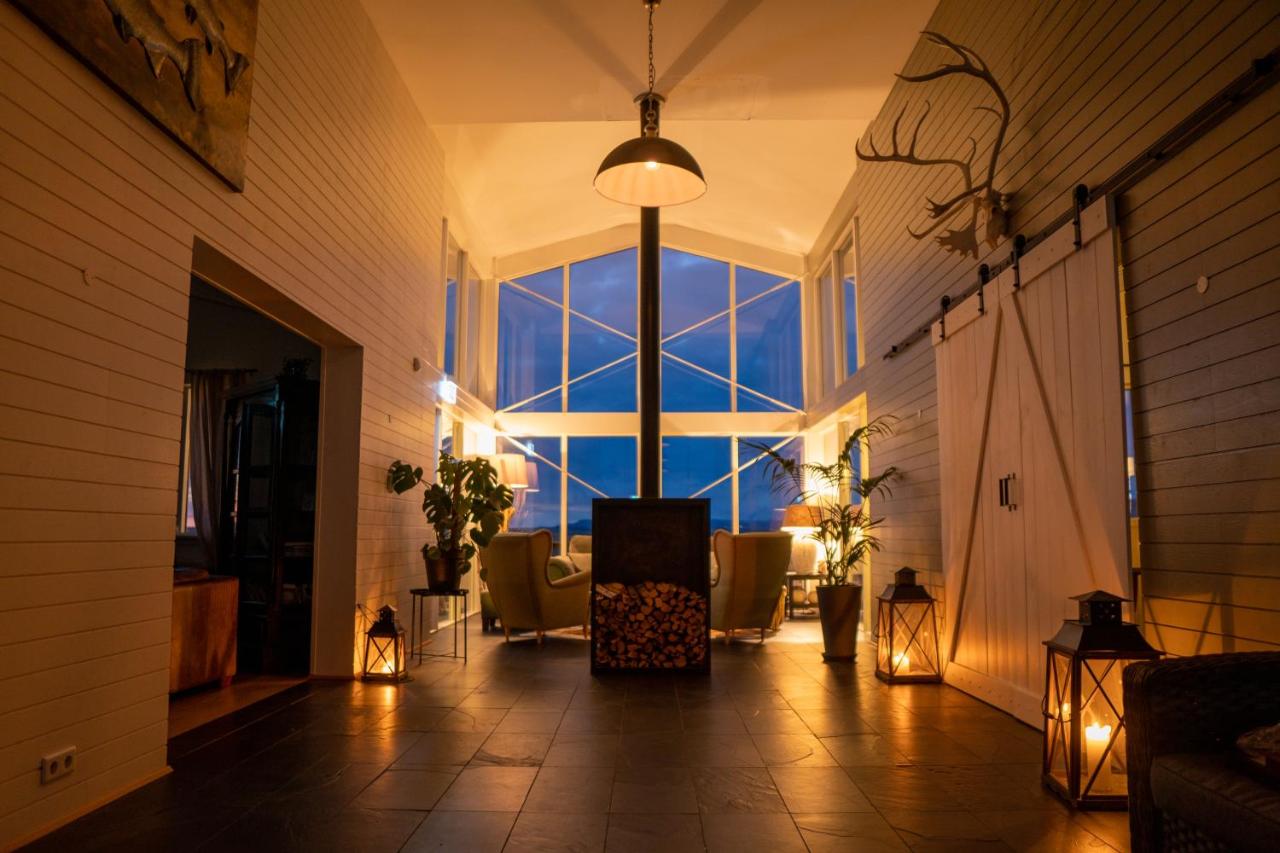 Aurora Lodge Hotel is located 4 km from Hvolsvöllur, on the banks of the East Rangá River. The boutique hotel comprises eight buildings, each providing rooms with private bathrooms. Guests can enjoy two outdoor hot tubs overlooking open terrain, Mount Hekla and Eyjafjallajökull.
Fishing licenses can be purchased from Aurora Lodge Hotel, and hiking is popular in the area. The Gullfoss waterfall is 100 km away, while the Seljalandsfoss waterfall is 25 km away. Thórsmörk is only half an hour's drive away.
Reykjavík, with its domestic airport, is just an hour's drive away. Guests are also within a 3-minute drive of the Icelandic Route 1 Ring Road. Keflavik International Airport is 144 km away.
8. Hotel Hvolsvollur – Central South Iceland
8.1 Average Rating
Get the Lowest Rates Here
Hotel Hvolsvollur – Central South Iceland is located in a small village in southern Iceland, surrounded by impressive natural phenomena and world-famous tourist attractions. Seljalandsfoss Waterfall, a 60 m high waterfall, offers visitors a beautiful view from behind the descending water. The Hekla Volcano is also visible from Hvolsvöllur, and the village features an outdoor swimming pool heated by natural geothermal energy.
Hvolsvollur is an ideal location for further day trips around the southern part of Iceland. Visitors should explore the Mýrdal Glacier and Thorsmörk, which consists of amazing mountains and glaciers.
The hotel enjoys a historical setting. This is where Njal's Saga took place in the 10th century. The Icelandic Saga Centre in Hvolsvöllur offers visitors a chance to discover the world of mythology and ocean voyages and experience the dramatic and fascinating story of the Viking age.
9. Hotel Vos
8.9 Average Rating
Get the Lowest Rates Here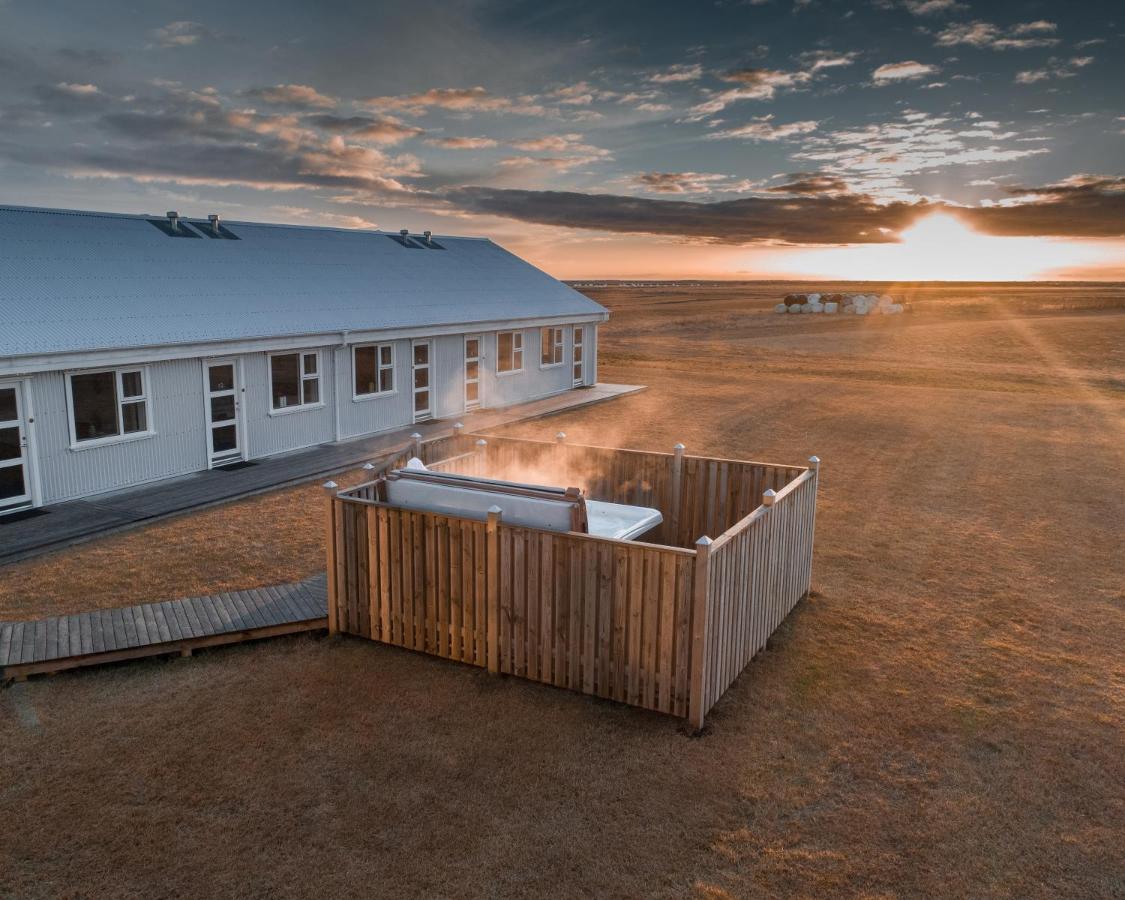 Hotel Vos is located in Þykkvibær, South Iceland, and offers accommodation featuring Icelandic horses on-site. The boutique hotel has a terrace and views of the garden.
The rooms are all equipped with a flat-screen TV, and some have a seating area for your convenience. Each room has a private bathroom with a bath or shower, free toiletries, and a hairdryer.
Guests can enjoy a drink at the bar, and a gift shop is on the property. Free WiFi is provided. Hella is 18 km from the hotel and Keldur Turf House is 36 km away.
10. 360 Hotel & Thermal Baths
9.3 Average Rating
Get the Lowest Rates Here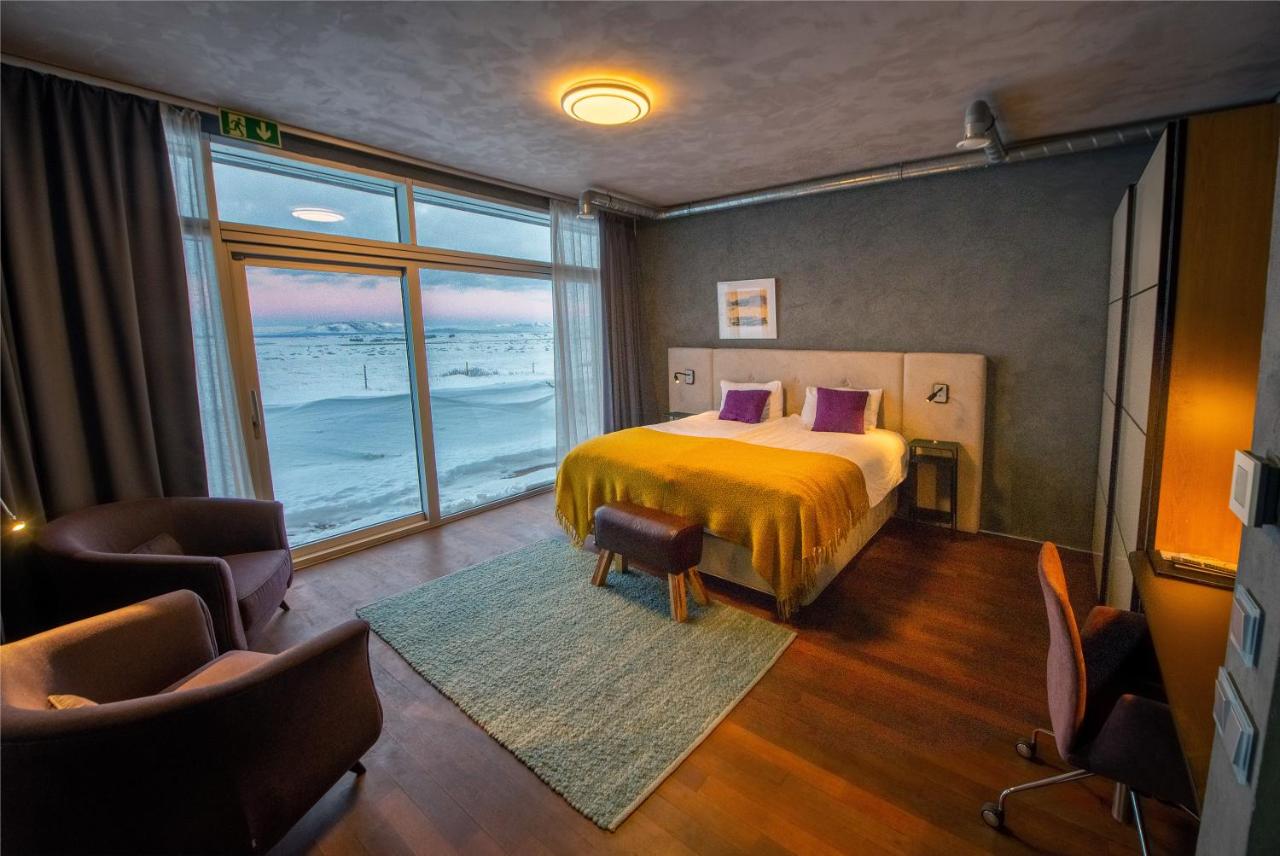 360 Hotel & Spa is situated in Selfoss and offers 4-star accommodation. All rooms feature views from the rooms, air conditioning, and a flat-screen TV. In addition, each room is fitted with a desk and a private bathroom with a shower and free toiletries.
A buffet breakfast is served each morning at the property. The on-site restaurant serves local cuisine, with dairy-free and vegetarian options. Guests also have access to the property's spa, which includes a pool with warm geothermal water, a sauna, and a relaxing lounge with an open fire.
The 24-hour front desk is staffed by multilingual personnel ready to help with any requests at any time of the day. They speak Danish, English, German, and Icelandic.