The 1st arrondissement Paris Hotels is one of the city's most popular areas for tourists, with major attractions that visitors from around the world come to see. The hotels in the 1st arrondissement in Paris are only a short walking distance to the Louvre, Jardins Tuileries, Sainte Chapelle, Place Vendôme, and Les Halles, and not to mention, excellent shopping.
The attraction-packed and things to do in 1st arrondissement of Paris offers a wide variety of sights. All this and other amenities are easily accessible from your hotel in the 1st arrondissement.
If you're thinking of staying in central Paris, you may be wondering what hotels are worth booking—and which to avoid. We hand picked our favorite hotels in the 1st arrondissement to make sure you have the best time in Paris!
The 10 Best Hotels in 1st Arrondissement Paris
1. Hôtel Thérèse
Address: 5 Rue Thérèse, 75001 Paris, France
Check for Lowest Rates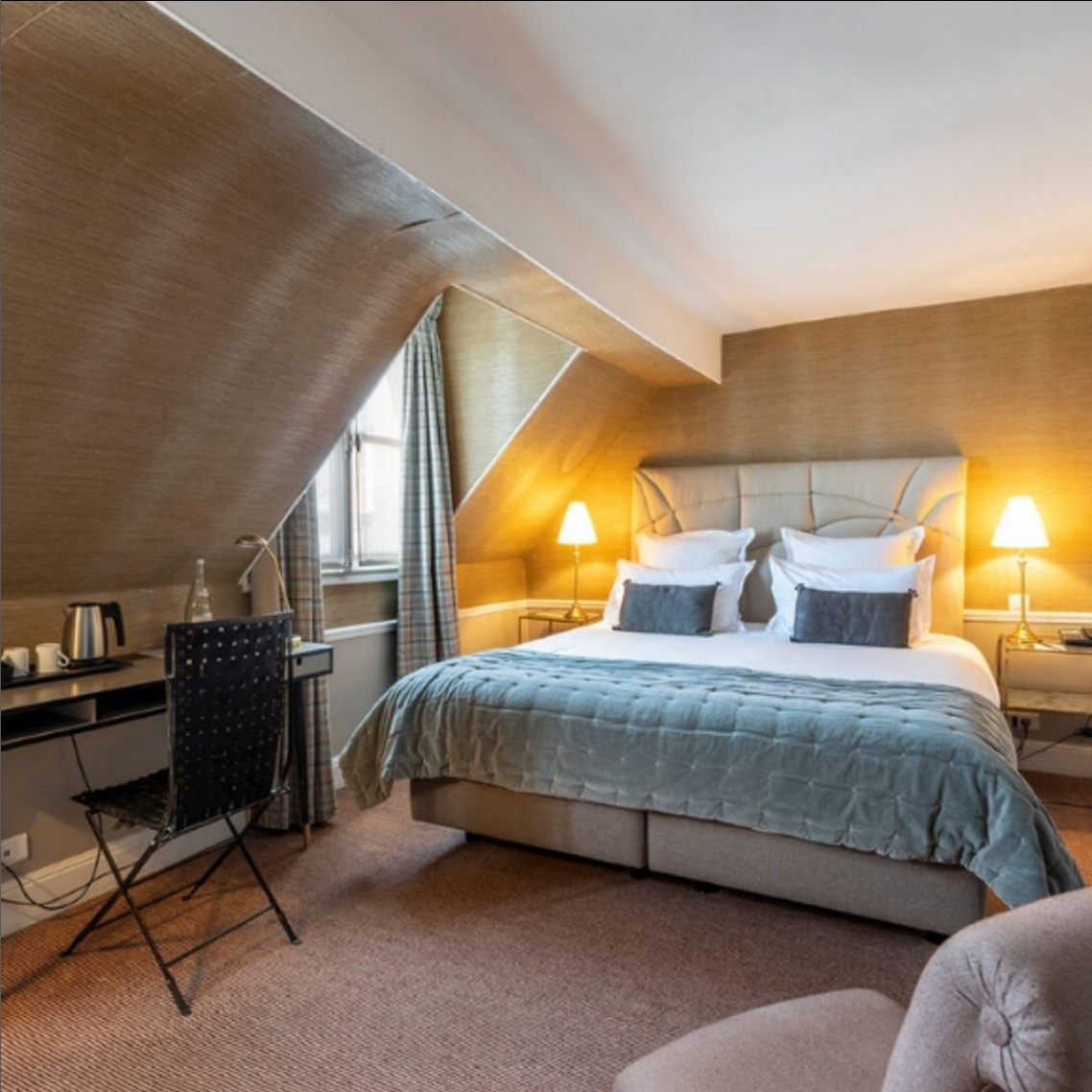 The 40 comfortable rooms of the hotel are crafted from luxurious fabric with modern styling. Hotel Therese is one of the best hotels in 1st arrondissement because of its fantastic location in one of the best areas in Paris. It is only a short walk or metro ride to Paris Opéra, and famous department shops such as the Galerie Lafayette and Au Printemps.
The elegant 4-star Hôtel Thérèse overlooks a quiet avenue in the 1st arrondissement, lined with 17th and 18th century town houses. It is also only a short distance away from the hidden jewel-like garden of Palais Royal, and excellent restaurants that are popular among locals and visitors in Rue Saint-Anne.
You're also sure to love the luxurious indoor pool and spa as well as the well-equipped fitness center.
2. Le Relais des Halles
Address: 26 Rue Pierre Lescot, 75001 Paris, France
Check for Lowest Rates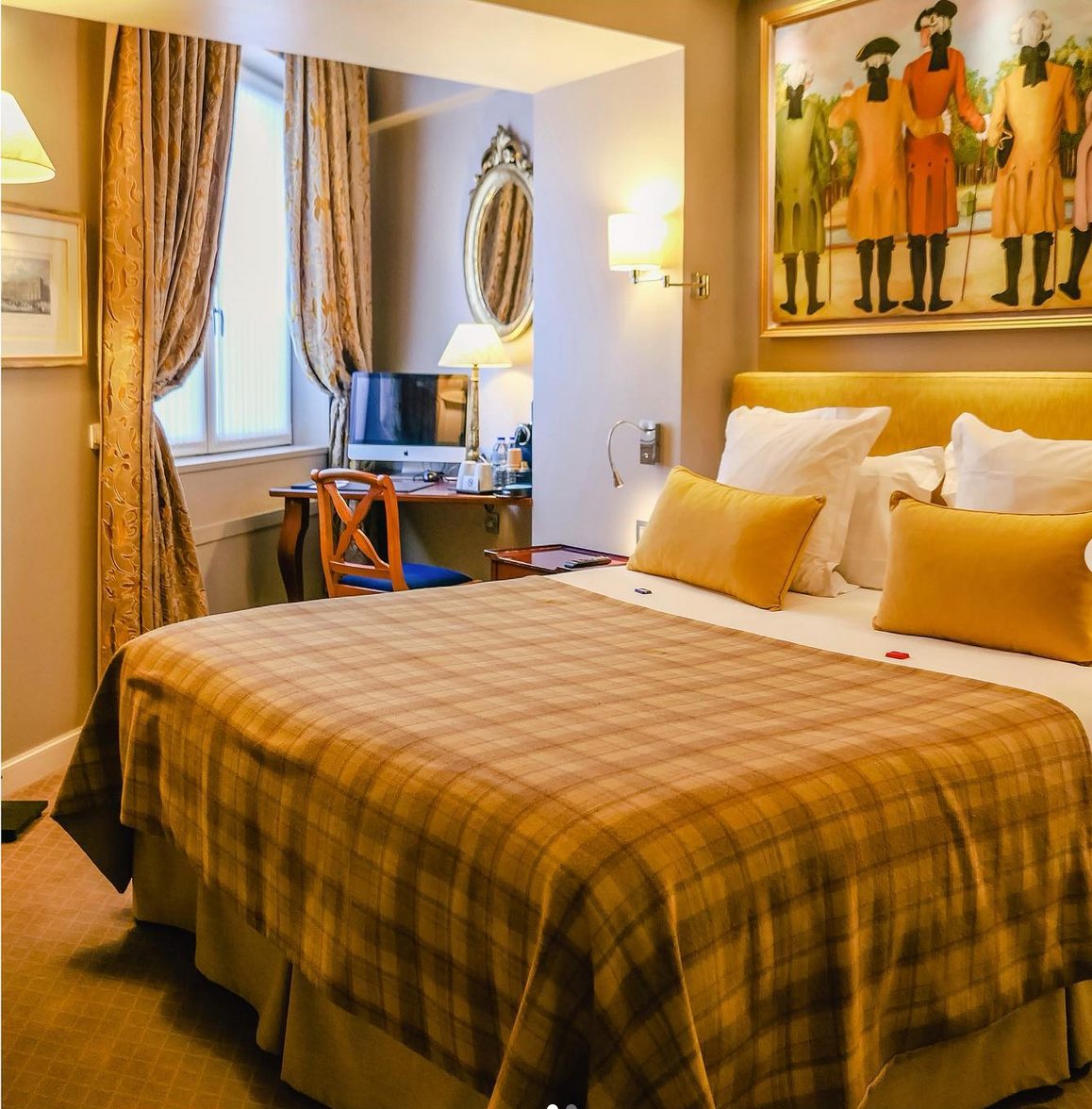 The charming 3-star hotel Le Relais des Halles is set on a wonderful 16th century Paris house overlooking a narrow pedestrian road nearby. Every of the 19 rooms and suites at this hotel are decorated in jewel colours in a luxurious manner.
It's easy to explore Rue Montorgueil nearby the Market Square, which contains several cafes, bakeries, boutique shops, and restaurants in 1st arrondissement. This hotel in the 1st arrondissement is also a short distance away from Beaubourg and Le Marais, and an eight-minute walk will take you to The Louvre, and designer shopping at The Place des Victoires and Sainte Chapel.
3. Hotel Regina
Address: 2 Pl. des Pyramides, 75001 Paris, France
Check for Lowest Rates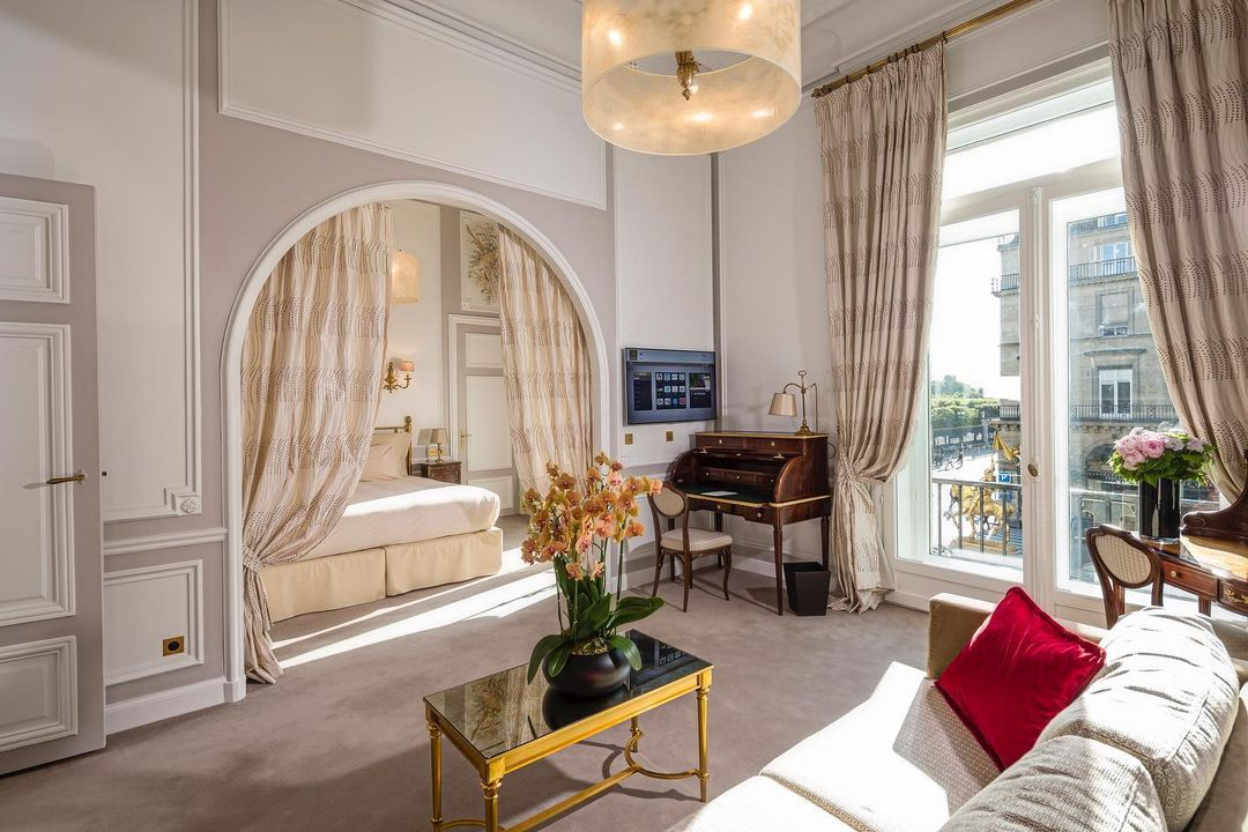 This 5-star hotel in the 1st arrondissement is directly opposite of the Musée des Beaux-Arts and Jardin des Tuileries, with panoramic views to the Eiffel Tower.
The hotel's 99 rooms and suites, tastefully decorated in charming classic French style, offer you plenty of choices, including interconnecting family rooms. With the Louvre, Jardin des Tuileries, Musée de l'Orangerie, and Palais Royal at your doorstep, you'll find plenty to do.  A short stroll across the Pont Royal bridge over the Seine brings you to Musée d'Orsay, packed with Impressionist masterpieces.
4. Le Burgundy
Address: 6-8 Rue Duphot, 75001 Paris, France
Check for Lowest Rates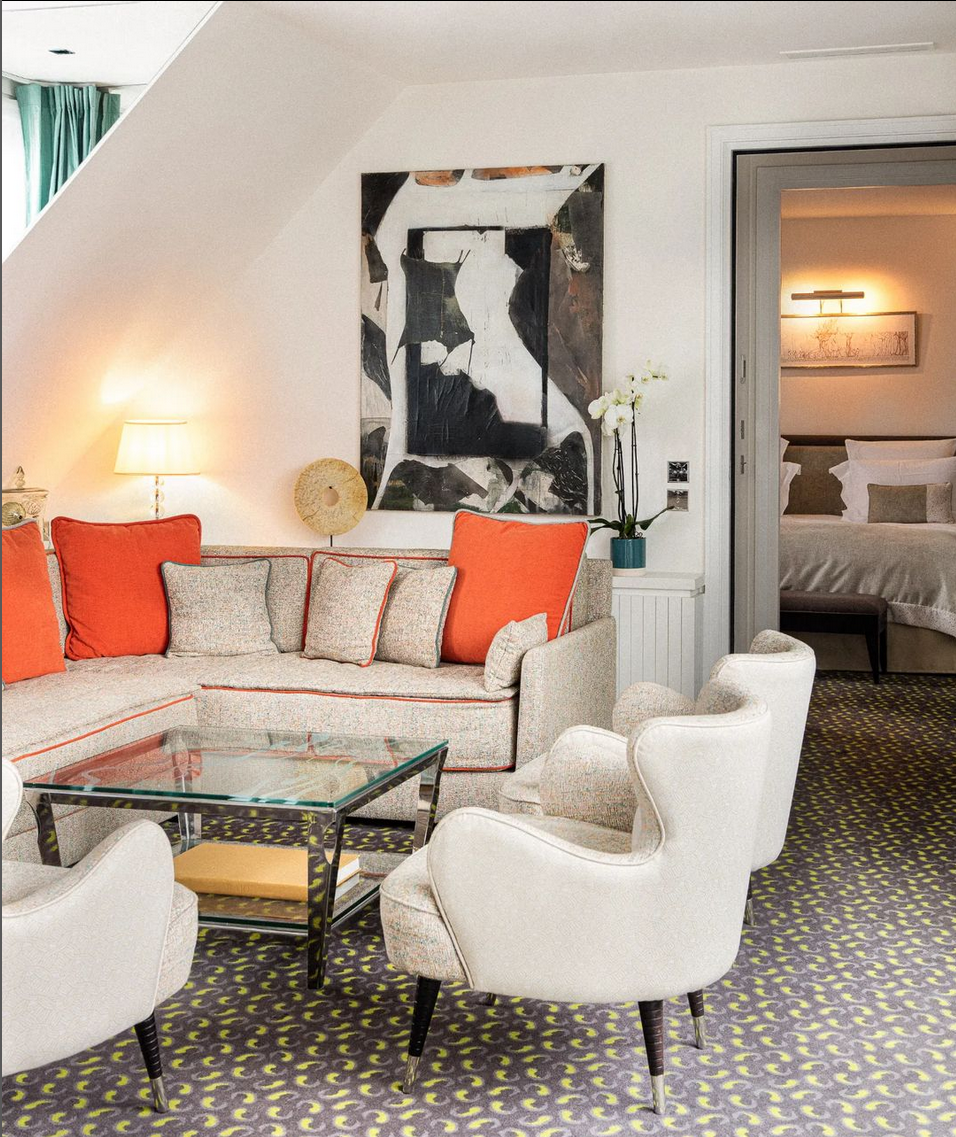 Le Burgundy is located in central Paris, just 164 feet from Rue Saint-Honoré and its chic boutiques. It offers luxury accommodations with elegant rooms and a Spa & Wellness Center. This hotel in Paris features 58 rooms and suites that combine elegant and luxurious materials, with the right bend of colors and art furnishings, a perfect choice whether you are traveling as couples or a family.
This beautiful hotel in the 1st arrondissement is in a good location in central Paris next to Place de la Madeleine and Place Vendôme. Le Burgundy also has Michelin-starred restaurant on-site along with a very friendly staff!
5. Hotel Madame Rêve
Address: 48 Rue du Louvre, 75001 Paris, France
Check for Lowest Rates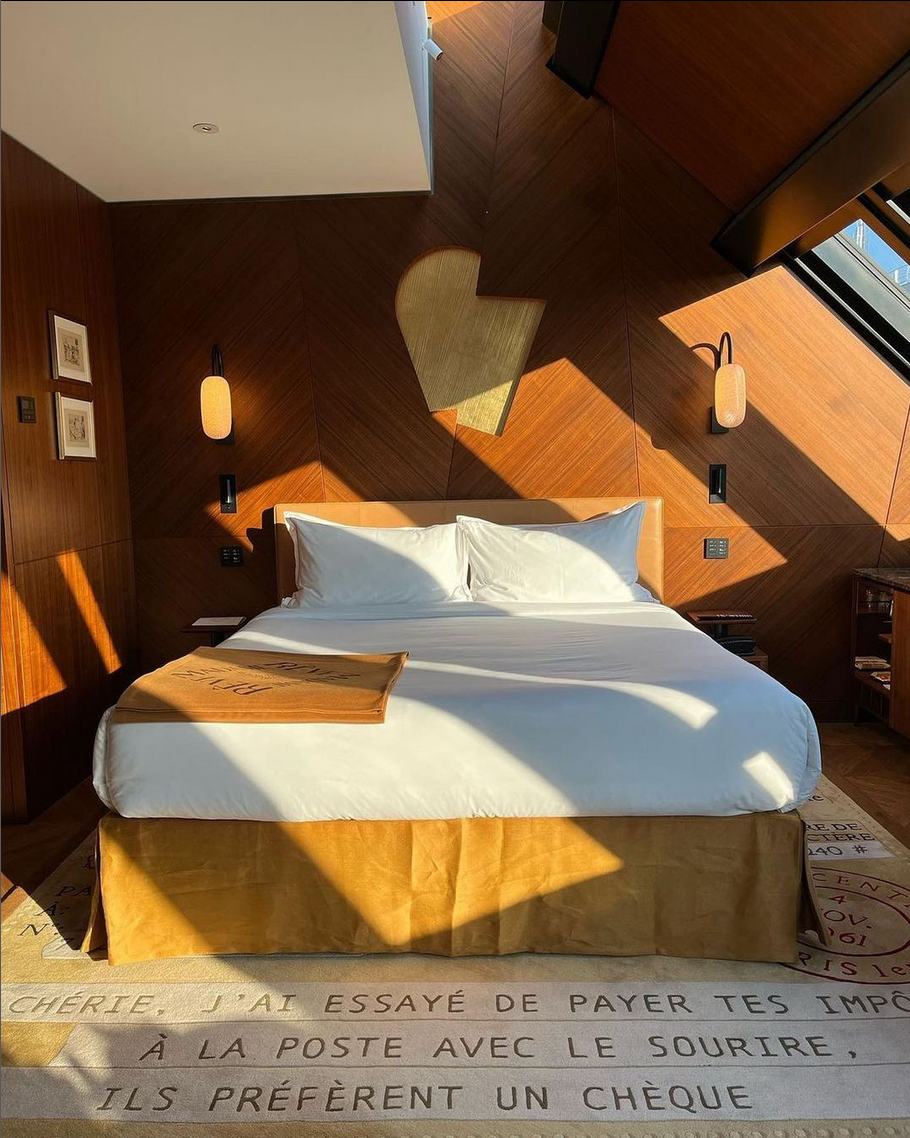 The whole vibe of this five star hotel in Paris is an urban retreat in the middle of the city. Guests absolutely love the chic design in addition to its great location in the 1st arrondissement in Paris.
6. Hôtel Konfidentiel
Address: 64 Rue de l'Arbre Sec, 75001 Paris, France
Check for Lowest Rates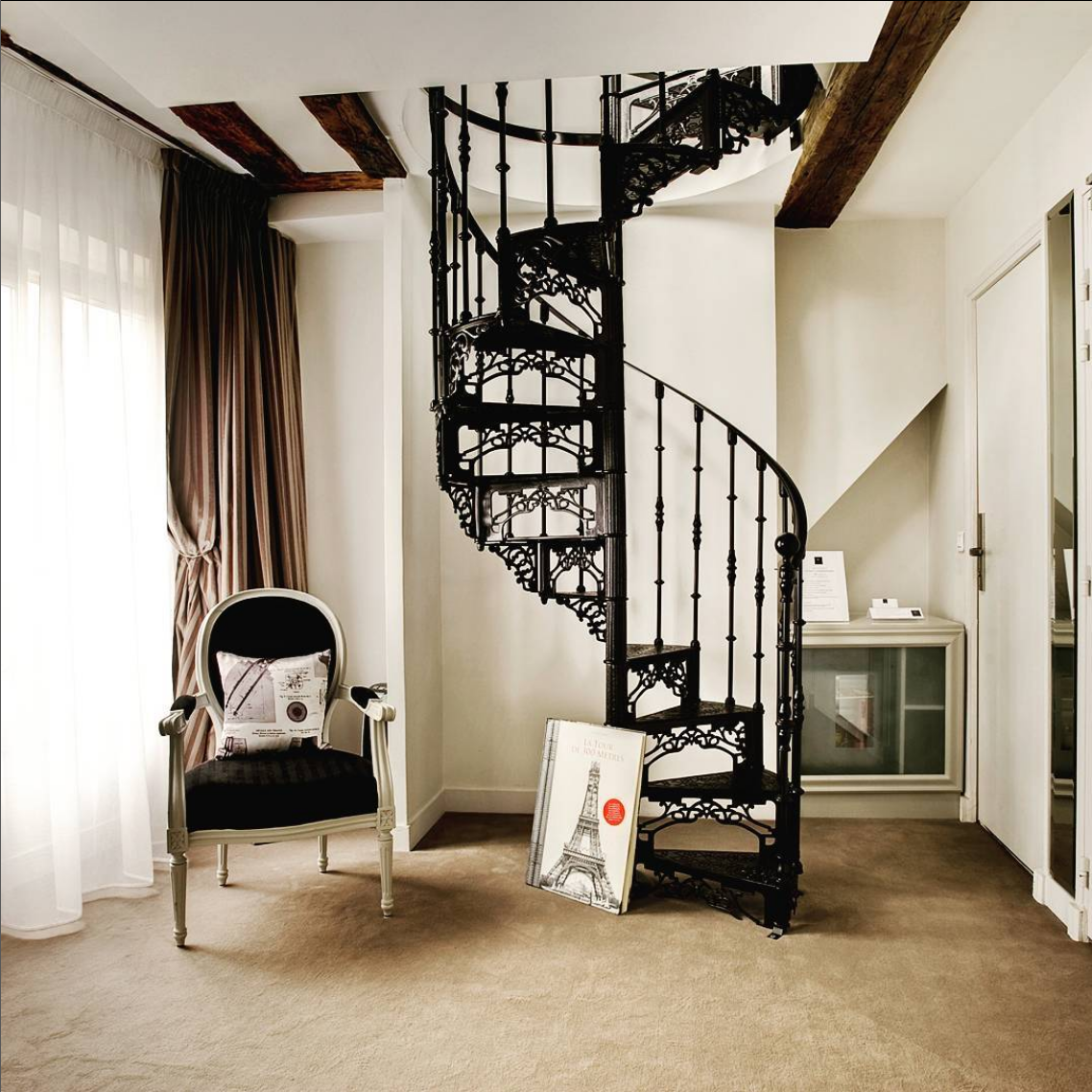 The beautiful 4-star boutique Hôtel Konfidentiels is located on a charming street between the Louvre and Les Halles. Each of the rooms are stylish and cozy, all individually and tastefully decorated with charming French style. Amenities include stocked minibars, air-conditioning, Bose speakers, and flat-screen TVs.
Spectacular murals on several rooms give homage to past residents and events in this community: King Louis XIV, Marie Antoinette, and Molière, the French Revolution – and crystal chandeliers, wood-beamed ceilings, and touches of gold give a chic flair.
The 2-floor Eiffel Tower Suite is especially cool.  Luxurious amenities and attentive service will add to your comfort here. You can easily walk over to the Louvre, Palais Royal, Notre Dame, and Beaubourg (Center Pompidou) from the hotel, but also take time to explore some of the lesser-known neighborhood gems.
7. Hôtel Crayon
Address: 25 Rue du Bouloi, 75001 Paris, France
Check for Lowest Rates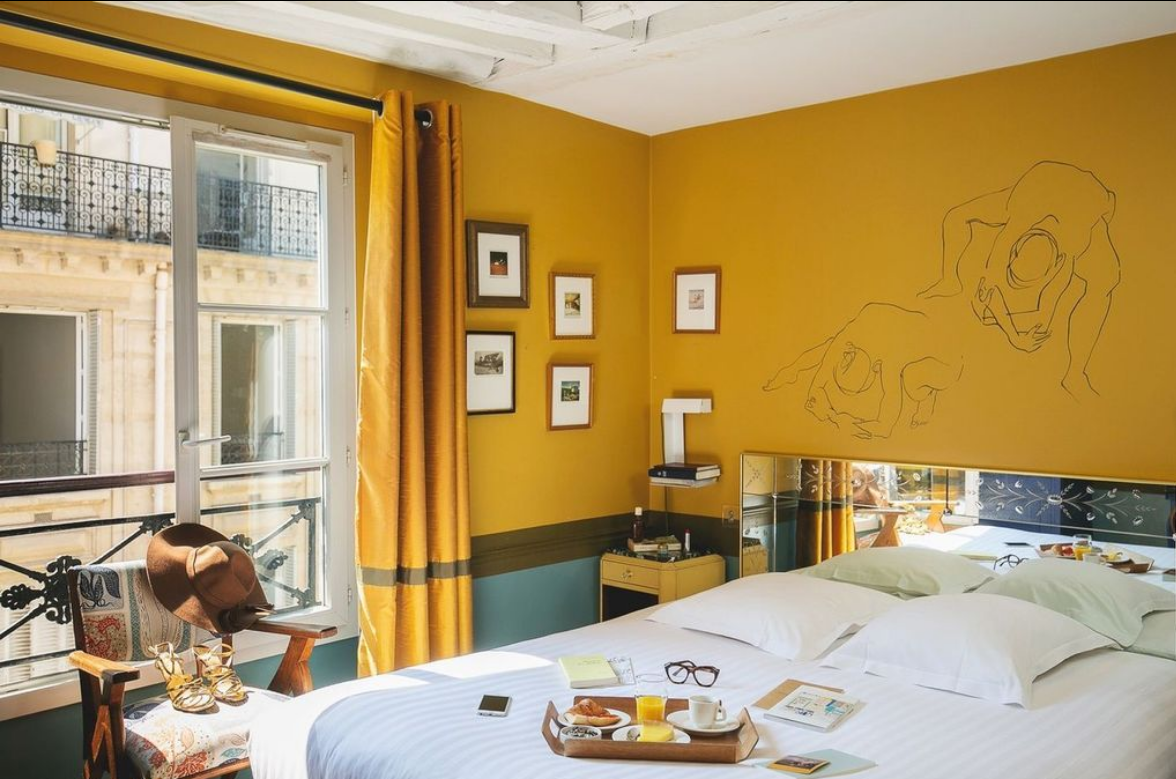 This colorful 3-star Hotel Crayon is boho chic in its 1st arrondissement setting in an idyllic neighborhood near the Palais Royal et Les Halles. Artist and owner of Hôtel Crayon had searched for the 26 rooms at antique stores in Paris.
This hotel has a unique décor that guests find interesting. In the immediate vicinity, you will find popular attractions such as the Louvre, Palace Royal, and Sainte Chapelle.
8. Renaissance Paris Vendôme Hôtel
Address: 4 Rue du Mont Thabor, 75001 Paris, France
Check for Lowest Rates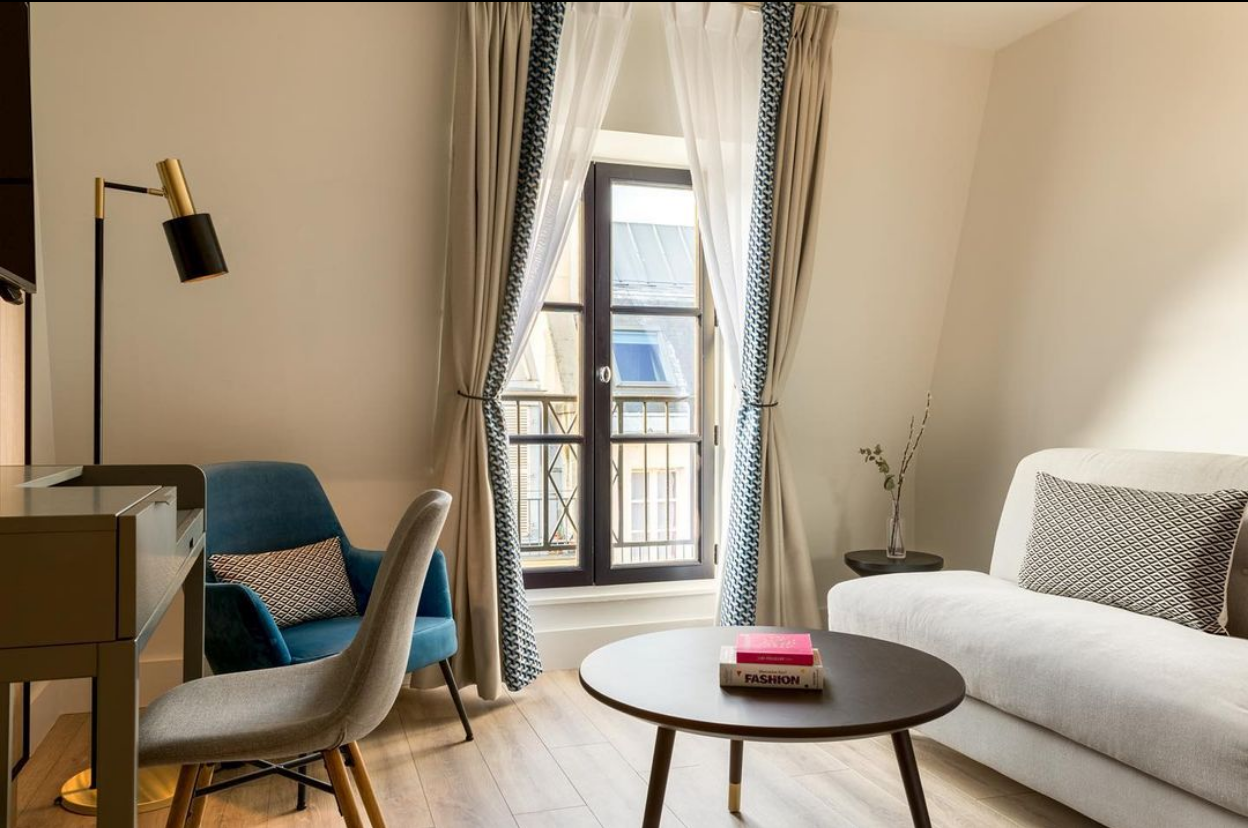 Located a few blocks from the Place Vendôme and Tuileries Garden, the 5-Star Renaissance Paris Vendôme hotel provides its guests with the finest in Paris.
You'll be equally pleased with the deluxe swimming and relaxation rooms, along with an impressive fitness center thanks to its millions of dollars of recent renovations.
9. Maison Albar Hotels Le Pont-Neuf
Address: 23-25 Rue du Pont Neuf, 75001 Paris, France
Check for Lowest Rates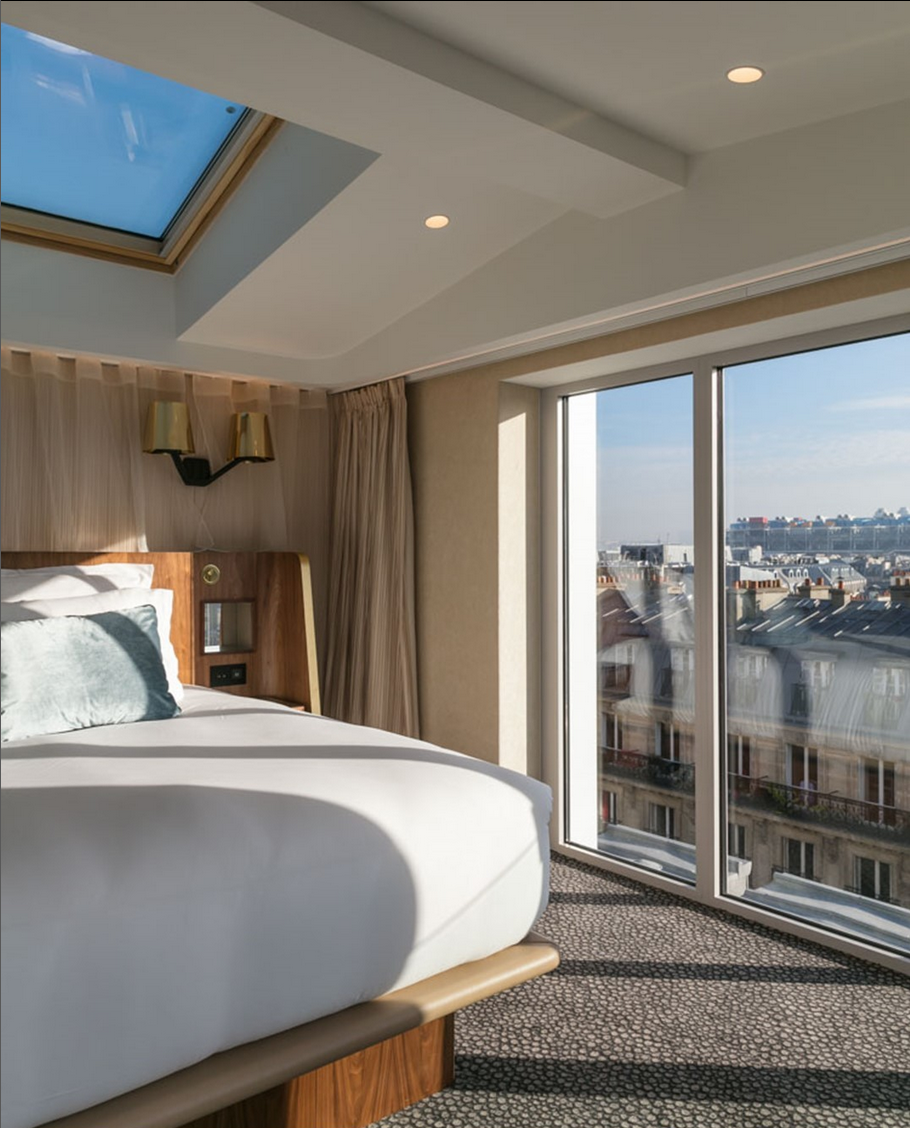 If you enjoy contemporary Parisian design, then you'll love Maison Albar Hotels Le Pont-Neuf located on the 1st arrondissement of Paris. Major attractions such as the Louvre, Seine River, Palais Royal, the best shopping in Paris, the Picasso Museum, and the jazz bars of Rue des Lombards, are all within walking distance.
Maison Albar Hotels Le Pont-Neuf has 60 rooms and guestrooms that combine luxurious materials like velvets and leather in contemporary furnishings.
10. Cheval Blanc
Address: 8 Quai du Louvre, 75001 Paris, France
Check for Lowest Rates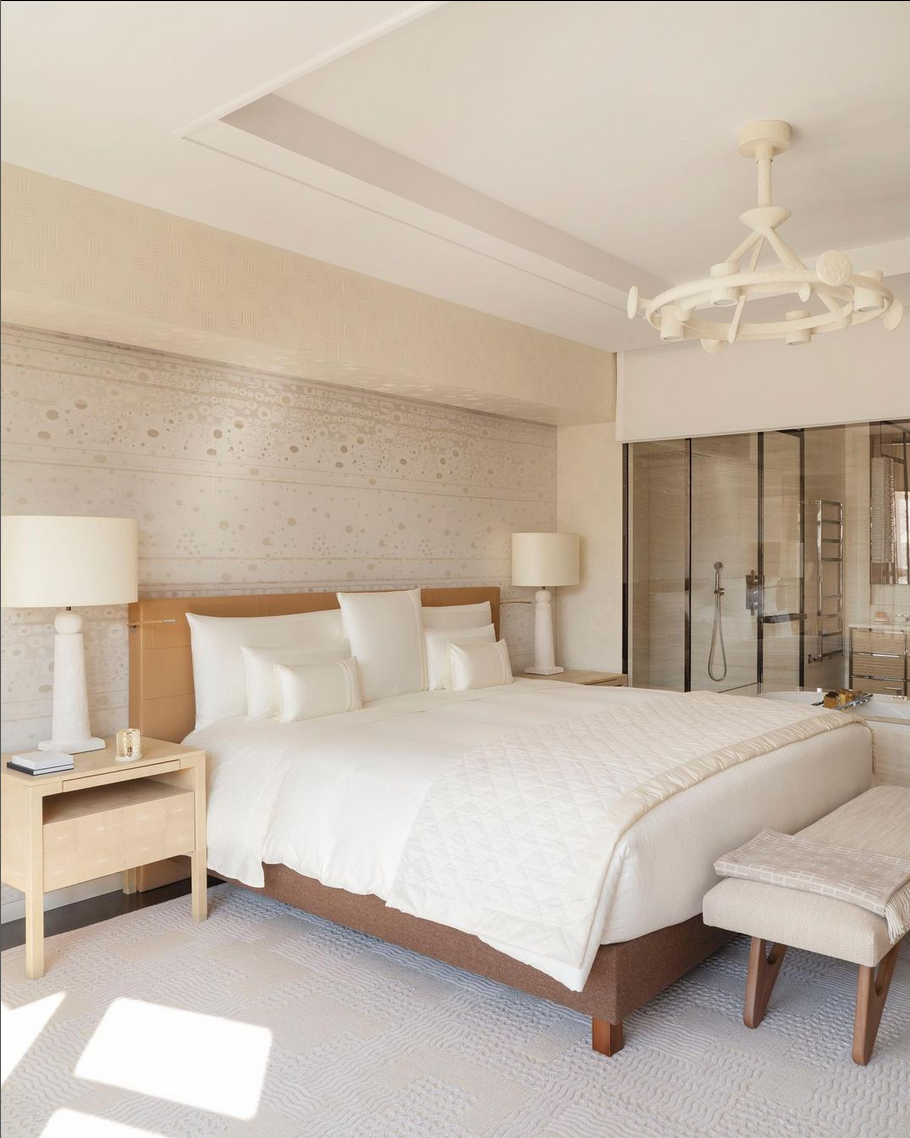 Owned by luxury brand LCMH, and led by contemporary artist Bernard Arsault, the hotel offers 70 guestrooms and suites, which are designed by a French designer and craftsman.
Guests enjoy their stay with the way the hotel combines luxurious materials, exquisite design, and amazing comfort.
What Arrondissement is Best to Stay in Paris?
The First Arrondissement in Paris would be the best hotels for a first visit to Paris because of the location. Staying in 1st arrondissement in Paris will be a treat with its stunning architectural design, delicious foodm and iconic sites such as the Louvre, Notre Dame and many others.
Other major attraction in the 1st arrondissement Paris includes:
Louvre Museum
Tuileries Gardens
Le Pont Neuf
Place Vendome
Seine River
Champs Elysées
Place de la Concorde
Palais Royal
Eiffel Tower
What is the 1st Arrondissement Known For?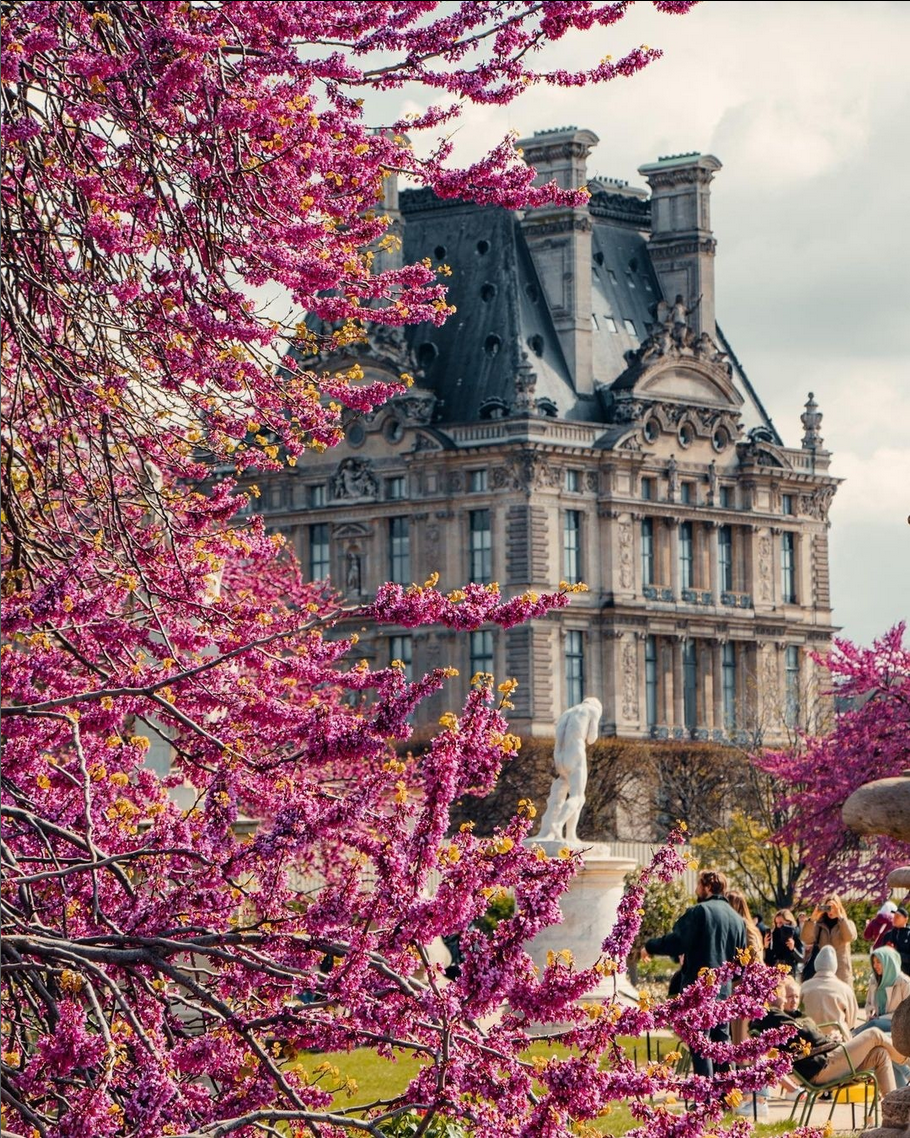 The 1st arrondissement has beautiful shopping streets filled with good restaurants and cafes. Walk along the beautiful paths surrounding St. Eustache Church and Les Halles in the sun and see the terrace-steps like inside. Most especially, the 1st Arrondissement is known for its vibrant cafes and historic museums like the Louvre Museum. Visitors enjoy the neighborhood's art scene and selection of boutique shops, as well as other iconic sites including Palais Royal and the Tuileries Garden.
How Much are Hotels in 1st Arrondissement Paris?
Top tips for finding a hotel deal in 1st arrondissement: if you're looking for a cheap hotel in 1st arrondissement, you should consider going during the low season. You'll generally find lower-priced hotels in 1st arrondissement from January to April.
The average nightly price for a hotel room in 1st arrondissement can range from $92 to $700 upwards. However, hotel prices in 1st arrondissement can vary greatly depending on the type of hotel and the time of year.