[2023 Picks] Best Montmartre Hotels Paris
Some of the best Montmartre Hotels in Paris enjoy the unique location of the 18th arrondissement , nestled on the hills while offering breathtaking sights of Paris. Our hand picked Paris hotels in Montmartre range from budget to luxury, but also hotels with intimate and romantic qualities, ideal for those looking for a honeymoon getaway.
The Best Montmartre Hotels in 2023
1. Terrass Hotel Montmartre
Address: 12-14 Rue Joseph de Maistre, 75018 Paris, France
Telephone: +33 1 46 06 72 85
Check for Lowest Rates
Set in an elegant 19th-century building that was once visited by Dali, Renoir, and Edith Piaf, the Terrass Hotel is a four-star accommodation in the heart of Montmartre. Home to 85 rooms and 7 suites with private balcony, amenities of this luxurious place to stay include a restaurant and spa. Truth be told, the highlight of this hotel is definitely its panoramic rooftop terrace, where you can sip on cocktails with views of the Eiffel Tower.
The rooms are elegantly decorated in bold red, black and white, and with the added benefit of air conditioning it's very comfortable. In fact, you might never leave — the hotel has its own library/reading room, an activity center with a billiards table, and arcade games – one of the best hotels in near Montmartre.
2. Le Relais Montmartre
Address: 6 Rue Constance, 75018 Paris, France
Telephone: +33 1 70 64 25 25
Check for Lowest Rates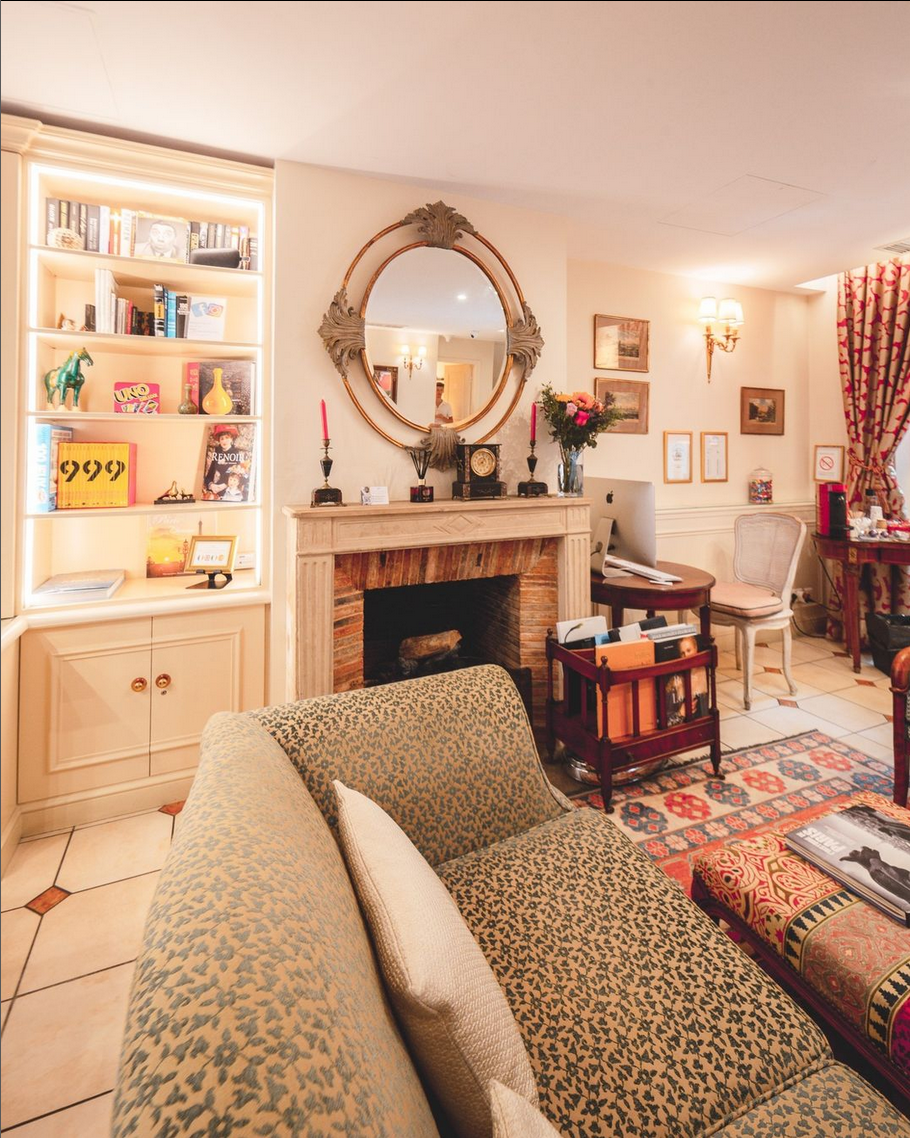 Le Relais Montmartre is a lovely boutique hotel in Montmartre located at the foot of the "butte", near Pigalle, the Moulin Rouge, and a good choice of bars and some of the best restaurants in Montmartre. The ensuite, all-comfort rooms are cozy, decorated with floral fabrics, and feature colorful exposed beams. Best Parts? Good location, cozy atmosphere, inner courtyard.
This four-star hotel offers a suite and charming rooms for couples and family. There are parking lots, wireless access and a patio. Le Relais lies along Constance Avenue and the nearby attractions include the exterior of "The Apartment of Theo Van Gogh" and the lost windmills in Paris.
3. Maison Souquet
Address: 10 Rue de Bruxelles, 75009 Paris, France
Telephone: +33 1 48 78 55 55
Check for Lowest Rates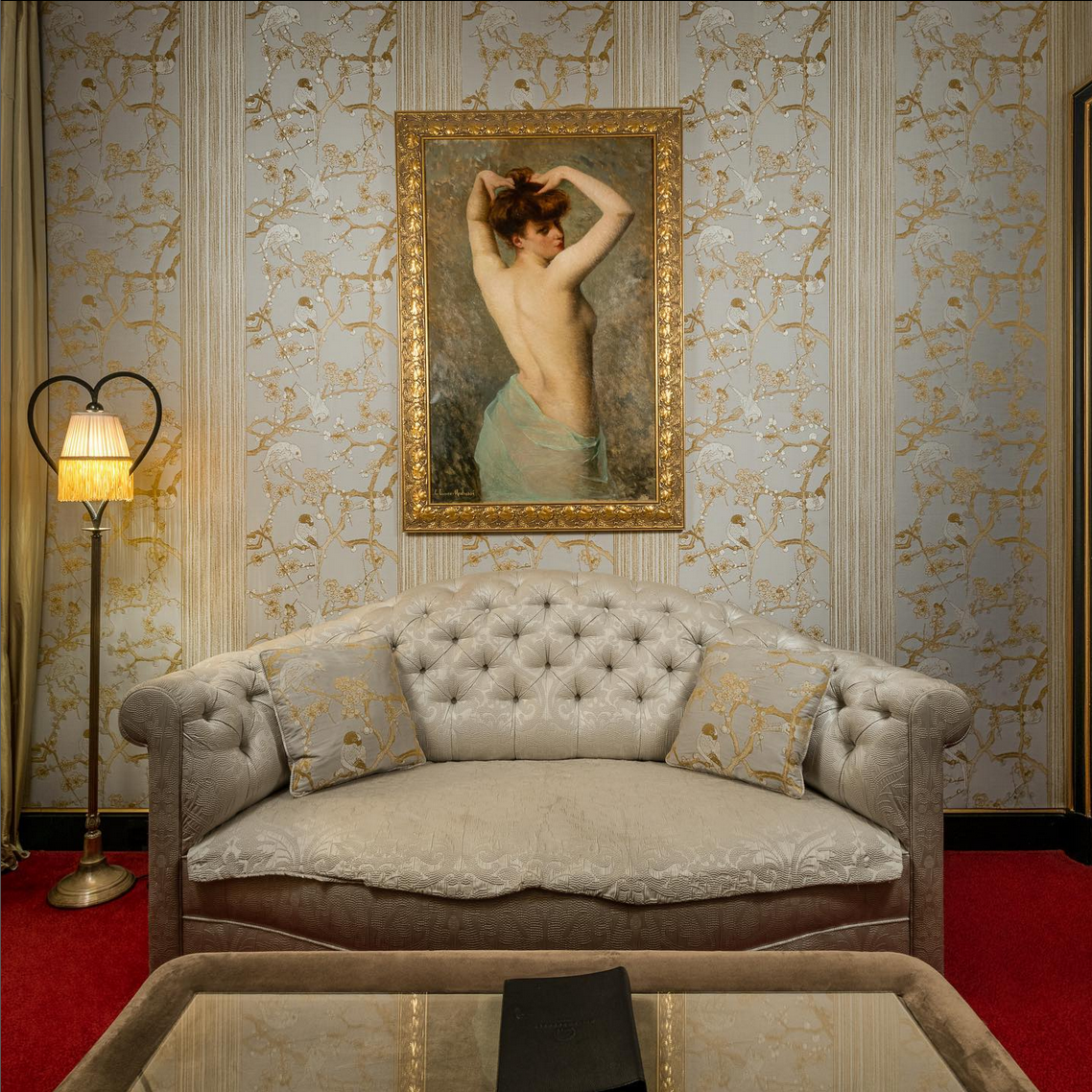 Maison Souquet is a former pleasure house, set in a 19th-century hotel particulier with Belle Époque period decoration. Not only is there a lovely winter garden, there's even an indoor swimming pool and a nourishing spa.
The whole place speaks of lush, enveloping comfort with warm colors and luxuriant fabrics. Choose from a deluxe room, a junior suite, or a two-bedroom family suite. It's one of the best luxury hotels near Montmartre Paris located on a quiet street, a walking distance just behind the Sacre Coeur.
4. Timhotel Montmartre
Address: Place Emile Goudeau, 11 Rue Ravignan, 75018 Paris, France
Telephone: +33 1 42 55 74 79
Check for Lowest Rates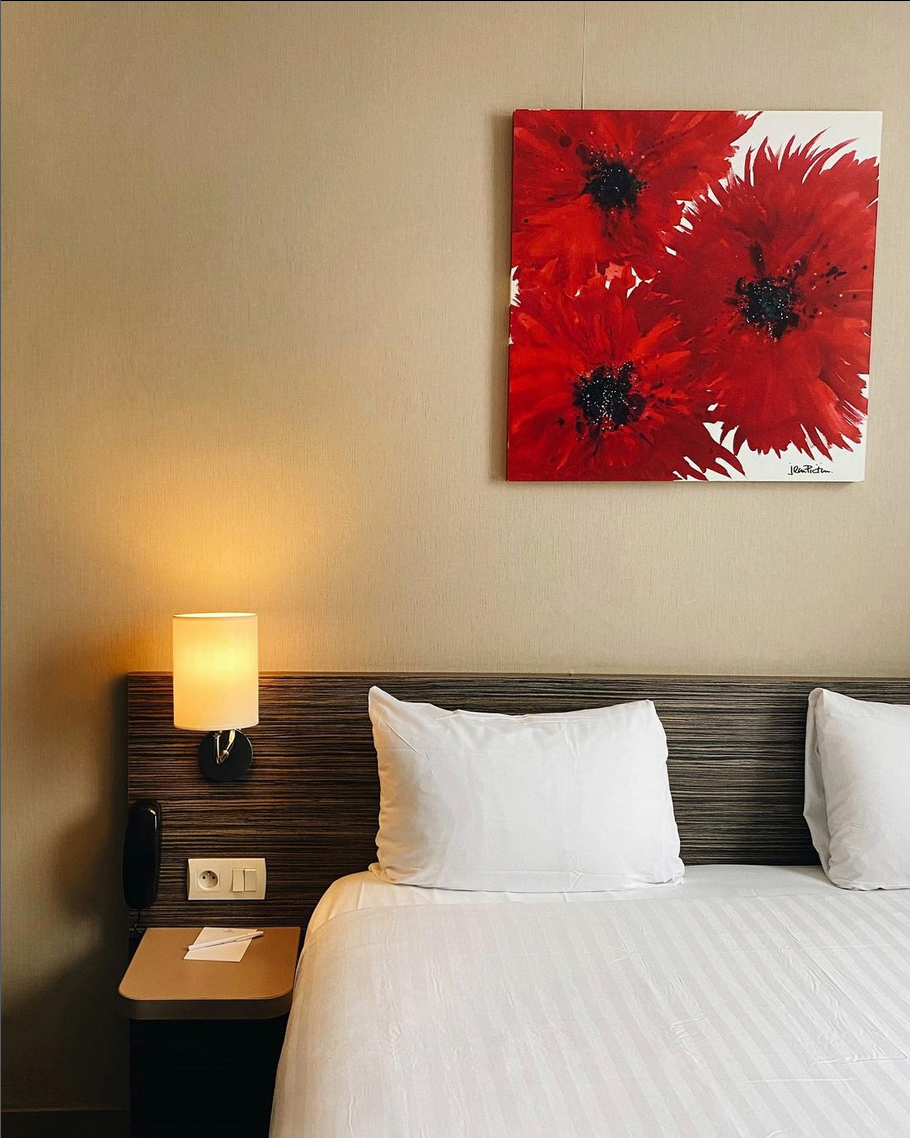 This charming boutique hotel in Montmartre has the loveliest location at Place Emile Godeau, with the famous Bateau Lavoir next door, and with lots of cafes, restaurants, and boulangeries nearby.
Timhotel Montmartre was recently renovated and features cozy rooms, soundproofed and with a luxury bed. Some of the rooms come with views of the Sacre Coeur. Best Parts? Lovely location and great staff.
5. Mercure Paris Montmartre Sacre Coeur
Address: 3 Rue Caulaincourt, 75018 Paris, France
Telephone: +33 1 44 69 70 70
Check for Lowest Rates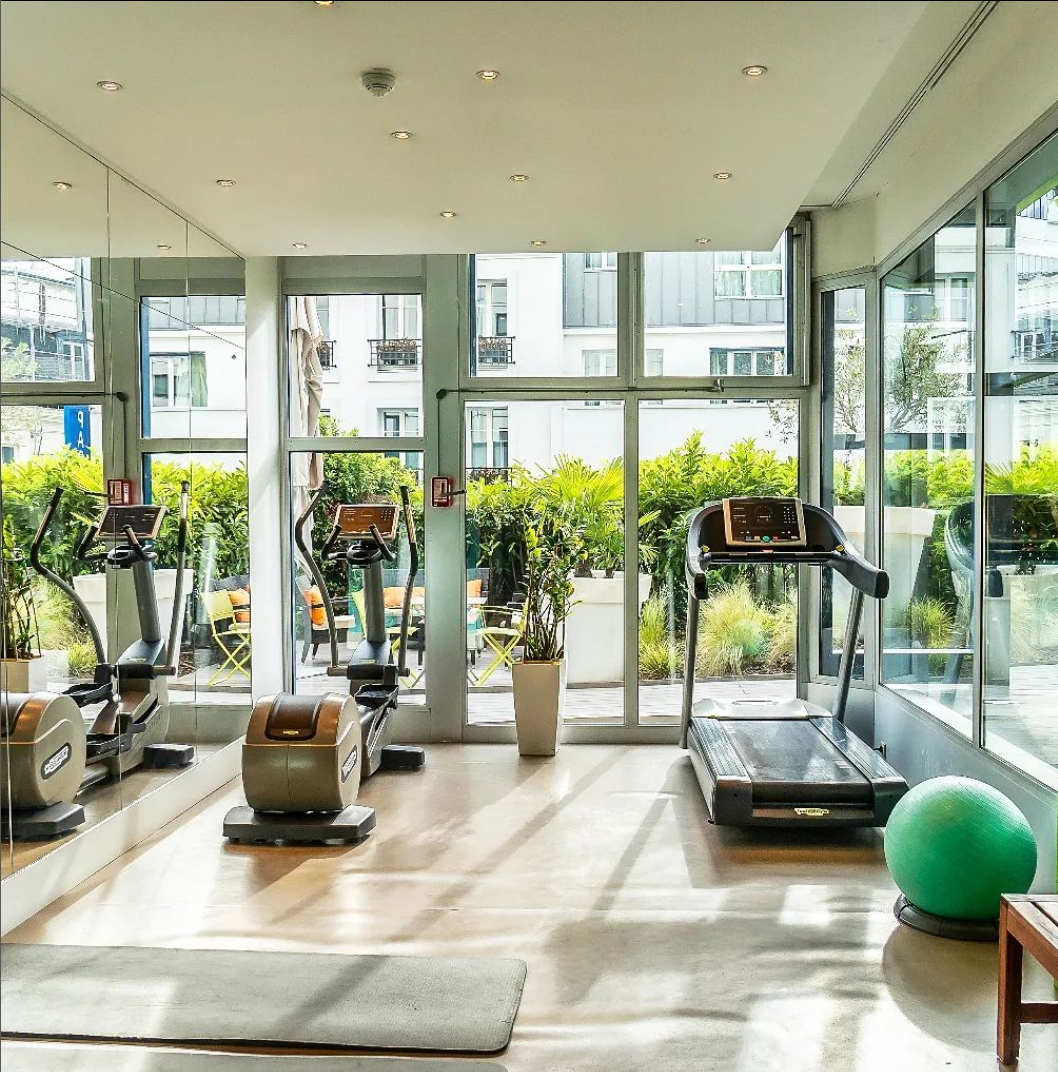 Ideally located near Montmartre Cemetery, the 4-star hotel is just 300m from nearest metroline. The hotel offers a bar, 24-hour reception, laundry facilities and complimentary breakfast. Get the most accurate information here.
6. Holiday Inn Paris
Address: 23 Rue Damrémont, 75018 Paris, France
Telephone: +33 1 44 92 33 40
Check for Lowest Rates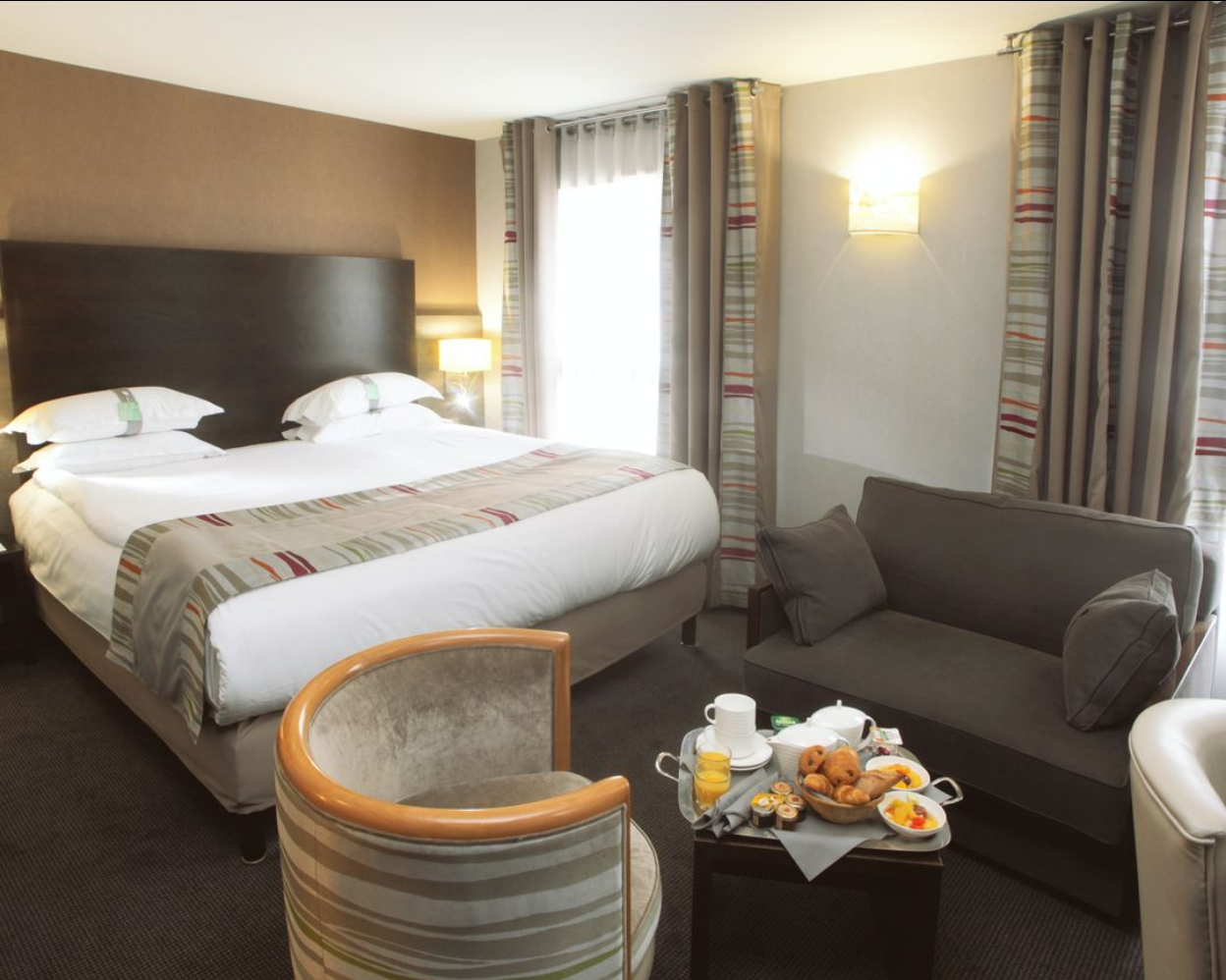 The Holiday Inn hotel in Paris, Montmartre , is an excellent choice for travelers looking to stay near the famous attractions of Montmartre and enjoy all that this historic neighborhood has to offer while staying in a familiar chain hotel.
Just like other IHG hotels, Holiday Inn Paris, Montmartre is also a modern hotel with a chic interior with warm tones. Location and the friendliness of the staff are some of the most raved about features of this hotel but you'll find the closeness to brasseries, metros, and restaurants equally satisfying too. The hotel also serves a buffet breakfast to start your morning.
7. Hotel du Beaumont
Address: 3 Rue Lepic 75018 Paris France
Telephone: +33 1 77 62 85 55
Check for Lowest Rates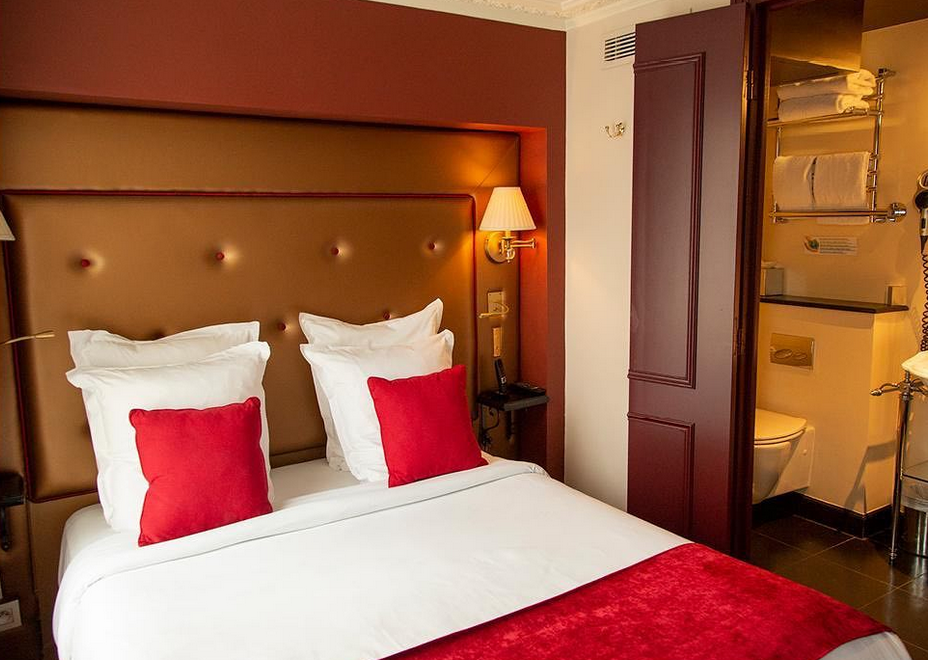 This boutique hotel's nineteen rooms (and one suite) have been renovated to take advantage of the stone walls, garrets, and the amazing view of Paris from the fifth-floor rooms. Guests love the charming rooms, the well-equipped bathrooms, helpful staff and the neighboring bars & restaurants. Don't be put off by Hotel du Beaumont's unassuming entrance.
8. Ibis Paris Montmartre
Address: 5 rue Caulaincourt 75018  Paris France
Telephone: +33 1 55 30 18 18
Check for Lowest Rates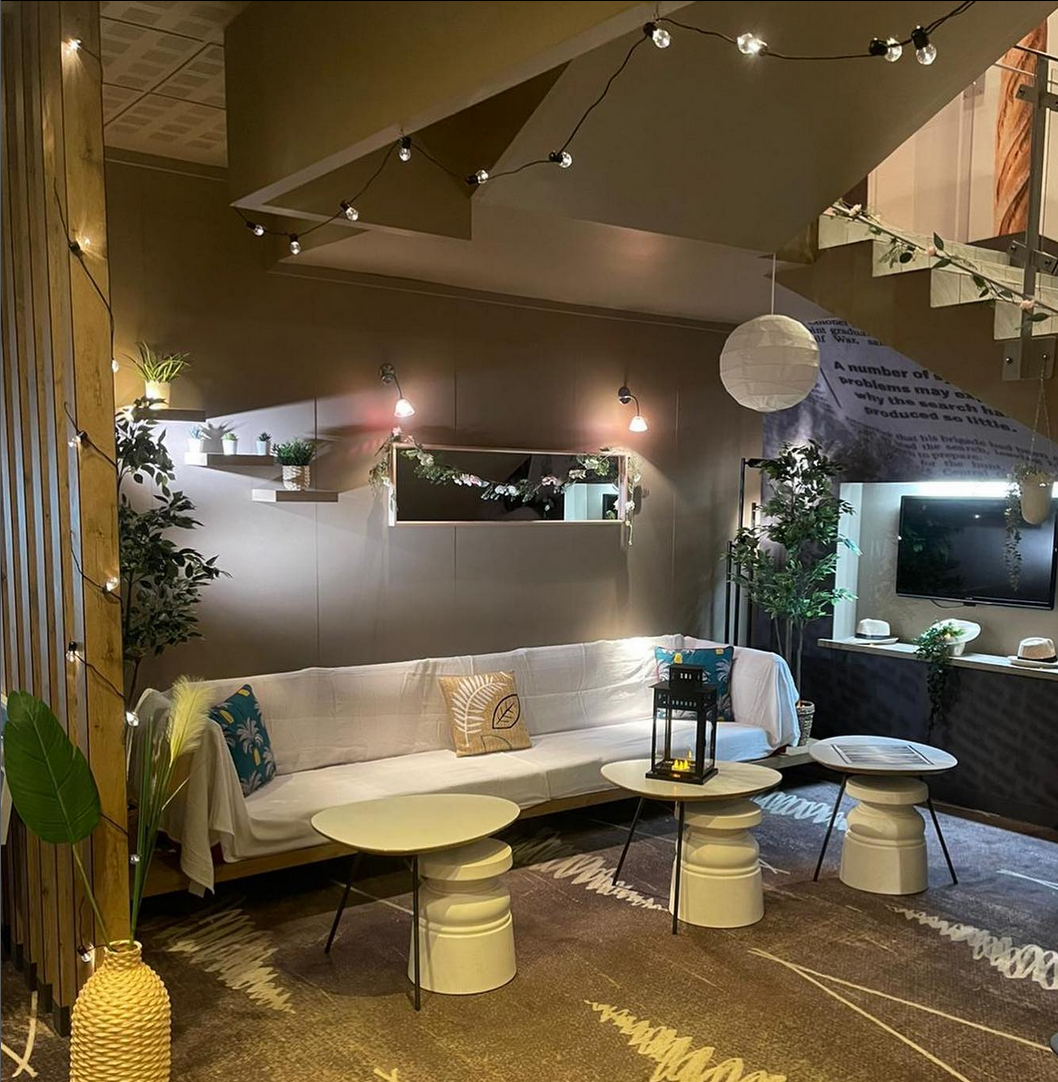 We're not promising romance, rose petals, or champagne, but where Ibis Hotels shine is in delivering basic, clean accommodations at a good price. Ibis Paris Montmartre is a big, standard, modern hotel with over 300 rooms located in a new building next to historic Montmartre Cemetery.
9. Maison Barbès
Address: 4 Rue Bervic, 75018 Paris, France
Telephone: +33 1 89 16 82 00
Check for Lowest Rates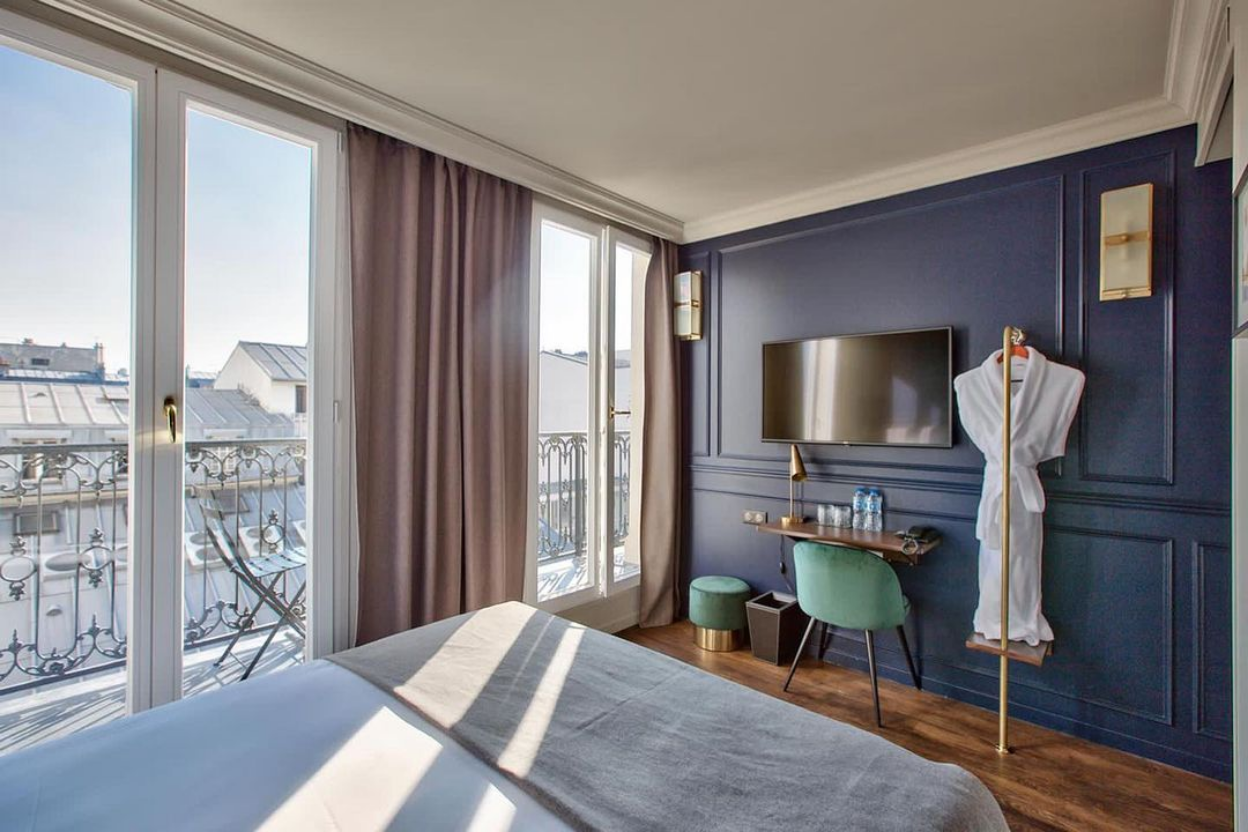 The beautifully restored Maison Barbès is a wonderful spot for travelers looking to experience Paris from its most historic and picturesque neighborhood. With comfortable rooms and warm décor, Maison Barbès is the perfect place for those looking for a stylish and great hotel in the heart of Montmartre, near all the trendy boutique shops.
The rooms are individually decorated with contemporary style furnishings, and some have balconies overlooking the street to fully take in the beauty of Montmartre. The hotel also has an inviting lobby with comfortable seats where you can relax after a long day of sightseeing.
10. Hotel Particulier Montmartre
Address: Pavillon D, 23 Avenue Junot, 75018 Paris, France
Telephone: +33 1 53 41 81 40
Check for Lowest Rates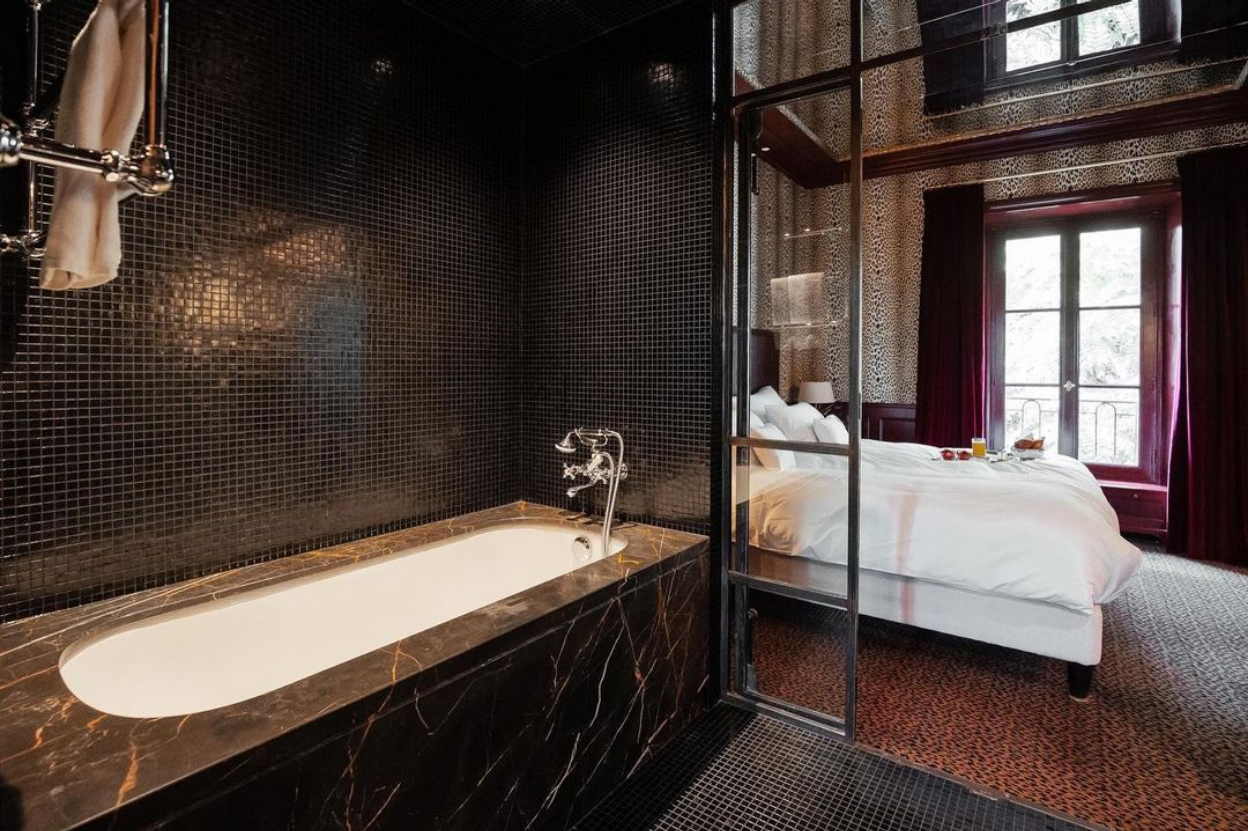 Housed inside a historic mansion and just a short walk from the ever beautiful Villa Leandré, the Hotel Particulier Montmartre is a 4-star hotel with excellent reviews online. Originally known as Paris' smallest Hotel, this hotel used to be an 18th century residence. Services offered include bar, restaurant & a courtyard isolated from other parts of the city.
Other FAQ's about Montmartre:
Is Montmartre a Good Neighborhood
There's a lot visitors like about Montmartre, especially its restaurants and scenic neighborhoods, great cafes, and charming shopping streets. Be sure to take time to see places like Basilica of the Sacred Heart of Paris and Place du Tertre while you're here. There's plenty more to see, including Place des Abbesses, Montmartre Funicular, and Monmartre vineyard. You can spend days wandering around the 18th arrondissement's postcard streets and uncovering a few of the hidden gems this area of Paris has to offer.
Is Montmartre a Great Place to Stay in Paris?
Montmartre is one of the best areas in Paris with charming and historic Paris neighborhood. Montmartre lies at the foot of the 18th arrondissement and features winding streets a bustling cafes surrounded by beautiful hotels and restaurants. This historic district once hosted painters and artists including Picasso, Renoir, and Van Gogh., and is frequently featured in many famous French movies like La Vie en Rose and Amélie Poulin. It was once a village that had fields and vineyards around 160 yrs ago. Today this is a very vibrant area which has something different to other neighborhoods in Paris.
Things to Know Before Booking Hotels in Montmartre Paris
Montmartre is a very popular area to visit for tourists, so hotels in Montmartre easily get booked all year-round especially during peak season (ex: during the summers and holidays for students). You must therefore book your accommodation as early as possible for best deals, rates and accommodation.