The best things to do in Le Marais are some of the top attractions in Paris. This district is a historical neighborhood, offering some of the trendiest boutique shops and stunning art galleries. Moreover, every turn includes beautiful secluded gardens, inexpensive hip bars, lovely cafes, and some of the finest architecture in Paris.
Le Marais sits along the right bank of the Seine River and covers a section of the current 3rd and 4th arrondissement in Paris. This beautiful neighborhood is also popular for its diverse range of communities such as the Jewish, Chinese, and LGBT+ community.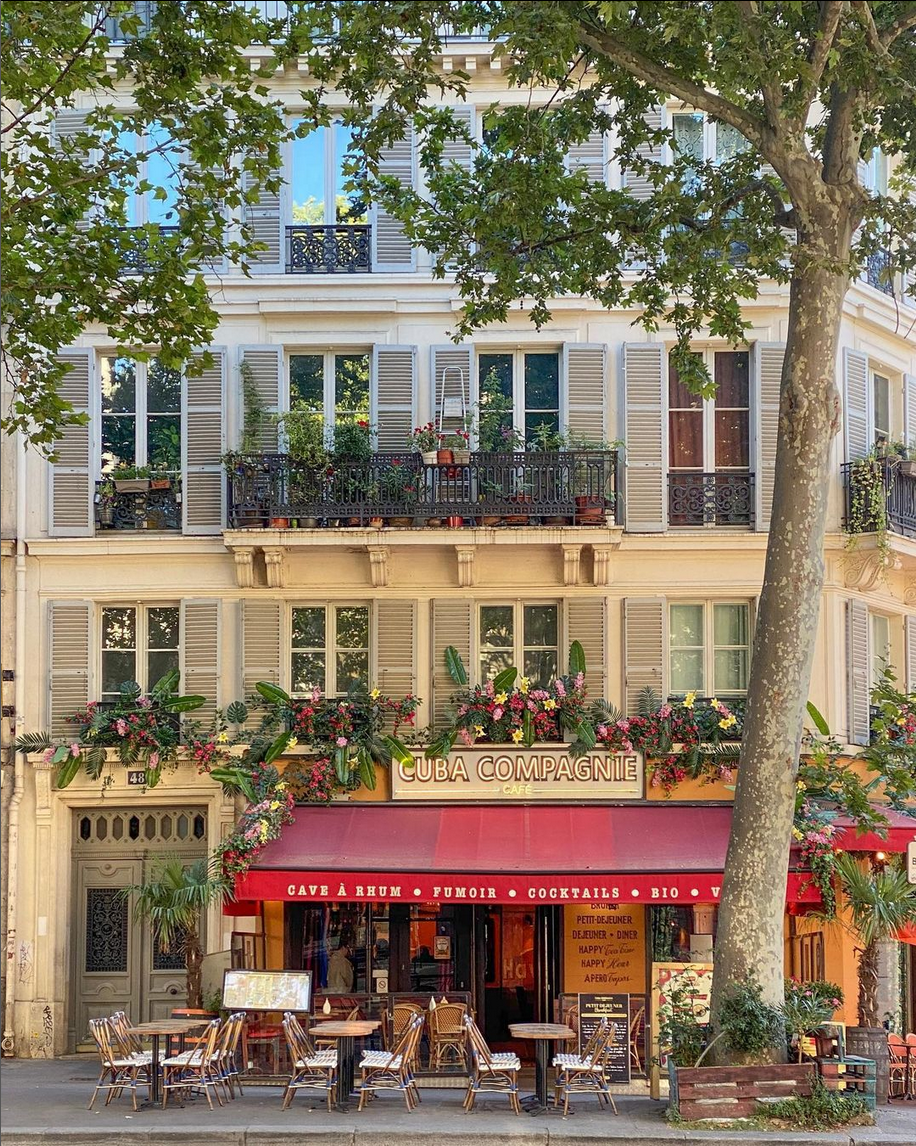 A Very Brief History of Le Marais Neighborhood
Historically, this area, built over marshland ("marais"), was the neighborhood of choice for the aristocracy from the 13th to the 17th centuries. While Napoleon III commissioned Haussmann to redesign and rebuild Paris, Le Marais and its popular maze of narrow cobblestone streets remain true to this day. Overall, this neighborhood gives a unique vibe that you don't see in the rest of the city.
How Can I Reach Le Marais Paris?
Le Marais has a number of metro lines with metro stops that covers the 3rd and 4th arrondissements. Sully-Montreal and Pont-Marie (line 7); Saint-Paul (line 1); Temple and Rambleau (line 11); Filles de Calvaire (line 8); République (line 3); and Hotel de Ville (Line 1) is an auto line so even in an emergency your vehicle will still be covered!
You Might Like:
Best Things To Do in Le Marais District
It is very easy to spend the day in Le Marais district. We recommend to allocate half a day to fully enjoy the neighborhood.
1. Place des Vosges
Place des Vosges is high on the top of our Le Marais things to do list and of the royal squares in Paris . It is also the oldest (1605) and the most elegant square in Paris. This perfect square of 140 m x 140 m embodies the first European program of royal city planning. Made of 36 identical elegant buildings connected by a continuous arcade with cafés and shops, only the Pavillon du Roi (Saint-Antoine side) and the Pavillon de la Reine (opposite) are different.
2. Hotel De Ville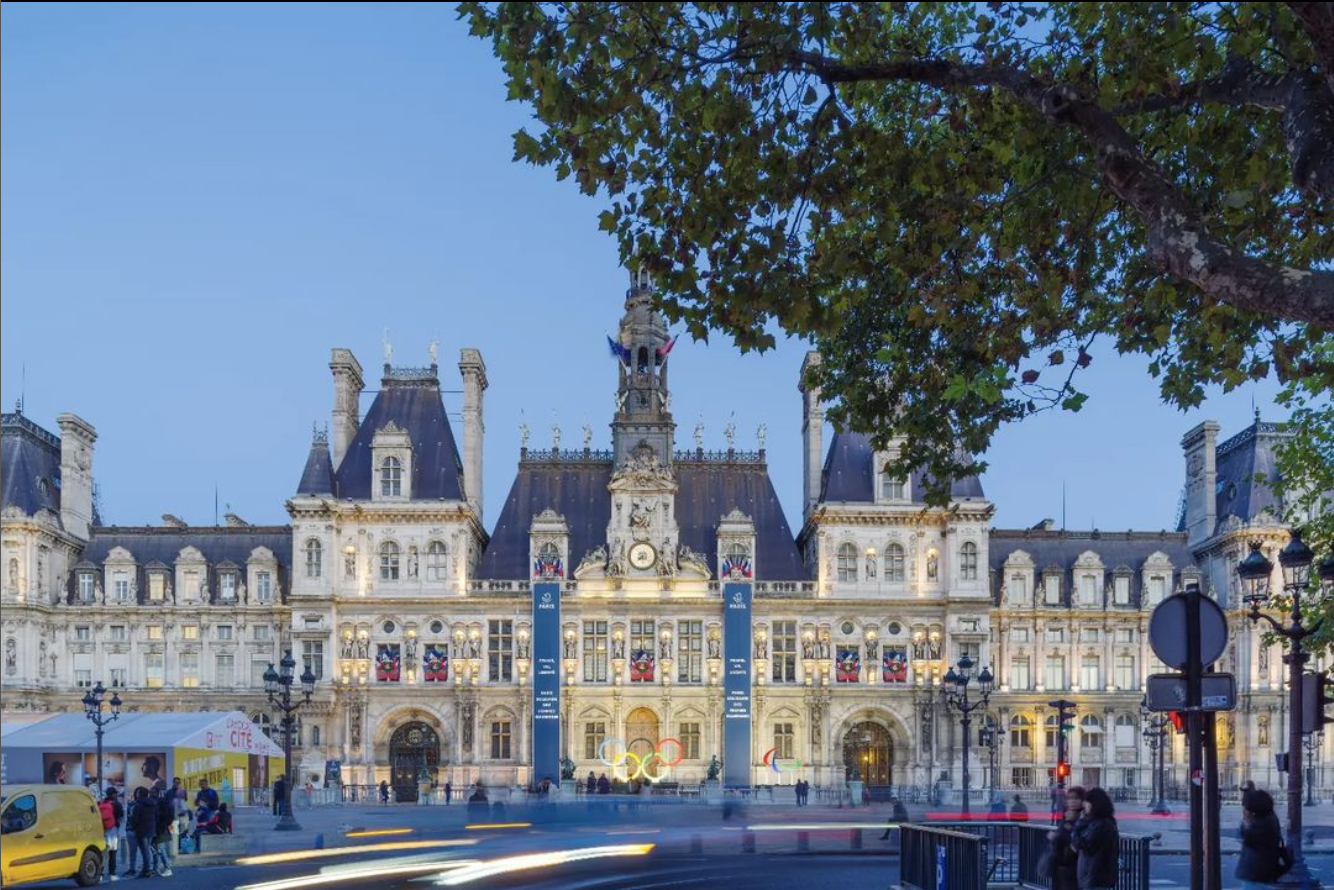 Hotel De Ville is a town hall that serves as the seat of the Paris City Council since 1357. The building you see today is neo-Renaissance in style, built after a fire in 1871 that destroyed the previous hotel. You can arrange for a guided tour of the Hotel de Ville before you arrive in the Marias if you are interested in seeing the city hall offices. If you make your way inside Hotel de Ville, make sure to look out for the replica of the Hall of Mirrors at Versailles!
3. Visit The Gay District of Le Marais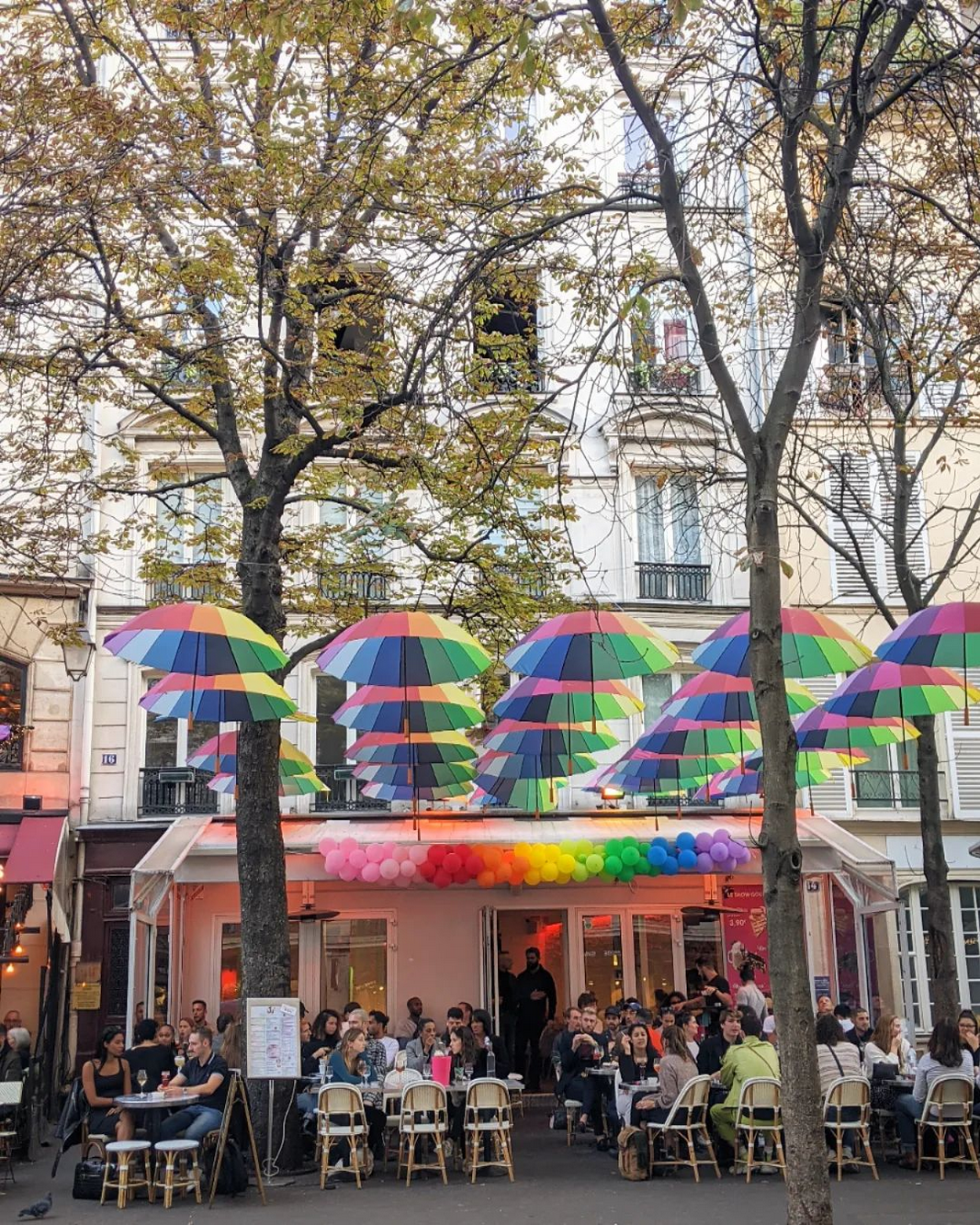 If there's one thing that Le Marais has in abundance, it's gay bars, most of them are on Rue du Temple, the Rue des Archives and the streets that connect the two. Just east of the main drag is Les Souffleurs , the hang-out of choice for the capital's queer hipsters. It's open every day, with happy hour from 6pm to 9pm, and has DJ sets on Thursdays and Saturdays.
4. Discover These Half-Timbered Houses in Rue de Braque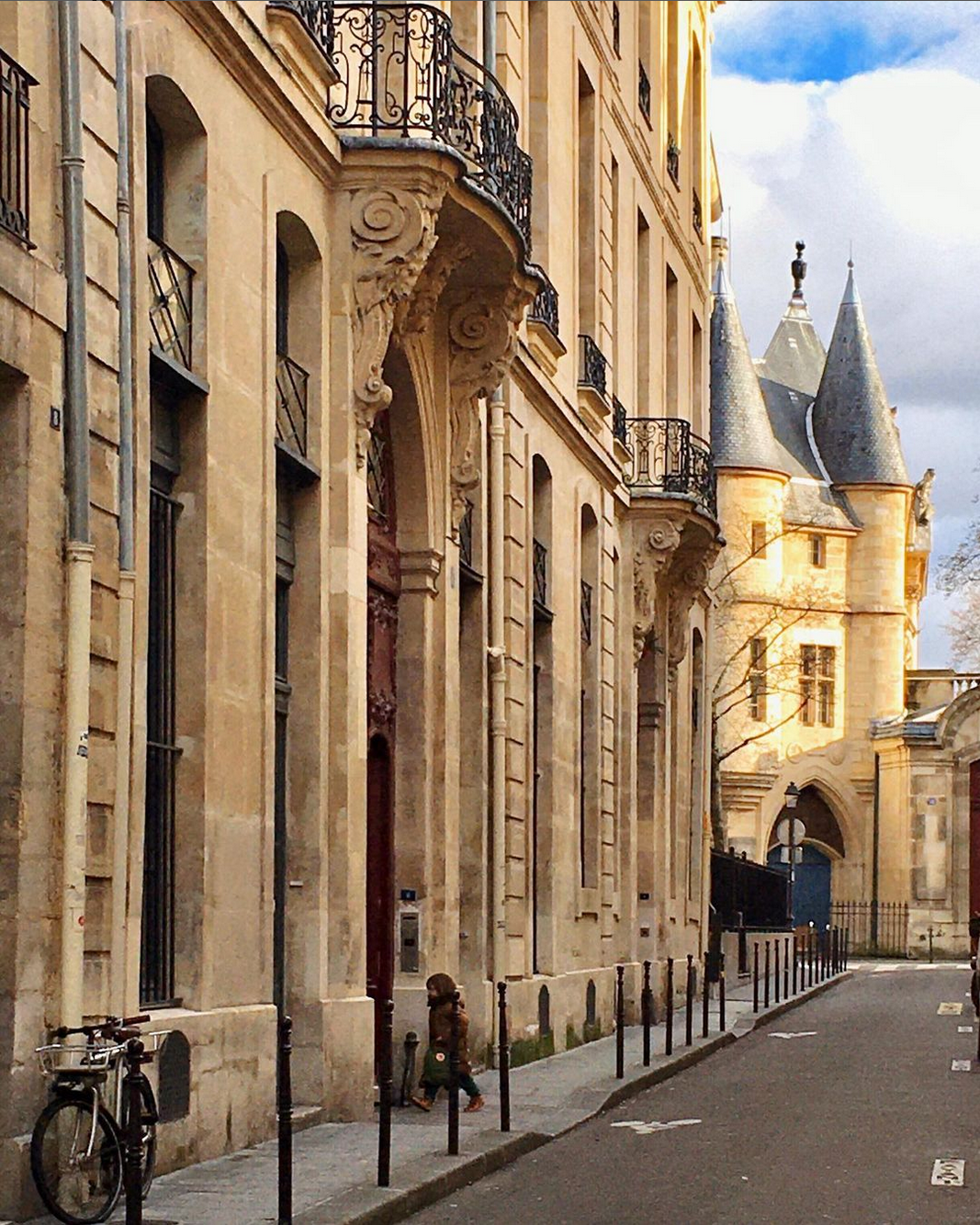 The Rue de Braque is an isolated street lined with charming half-timbered houses. Behind the façade of No. 5 is an 18th century house. Although these are private residences, you would still be able to pass by and admire the beautiful architecture. Please look at the facade #4 and # 8 on Rue de Braque and pay attention to the sage horns and ram lion's muzzles on the carriage door panels – they are from Louis XV's time.
5. Explore the Cobblestone Streets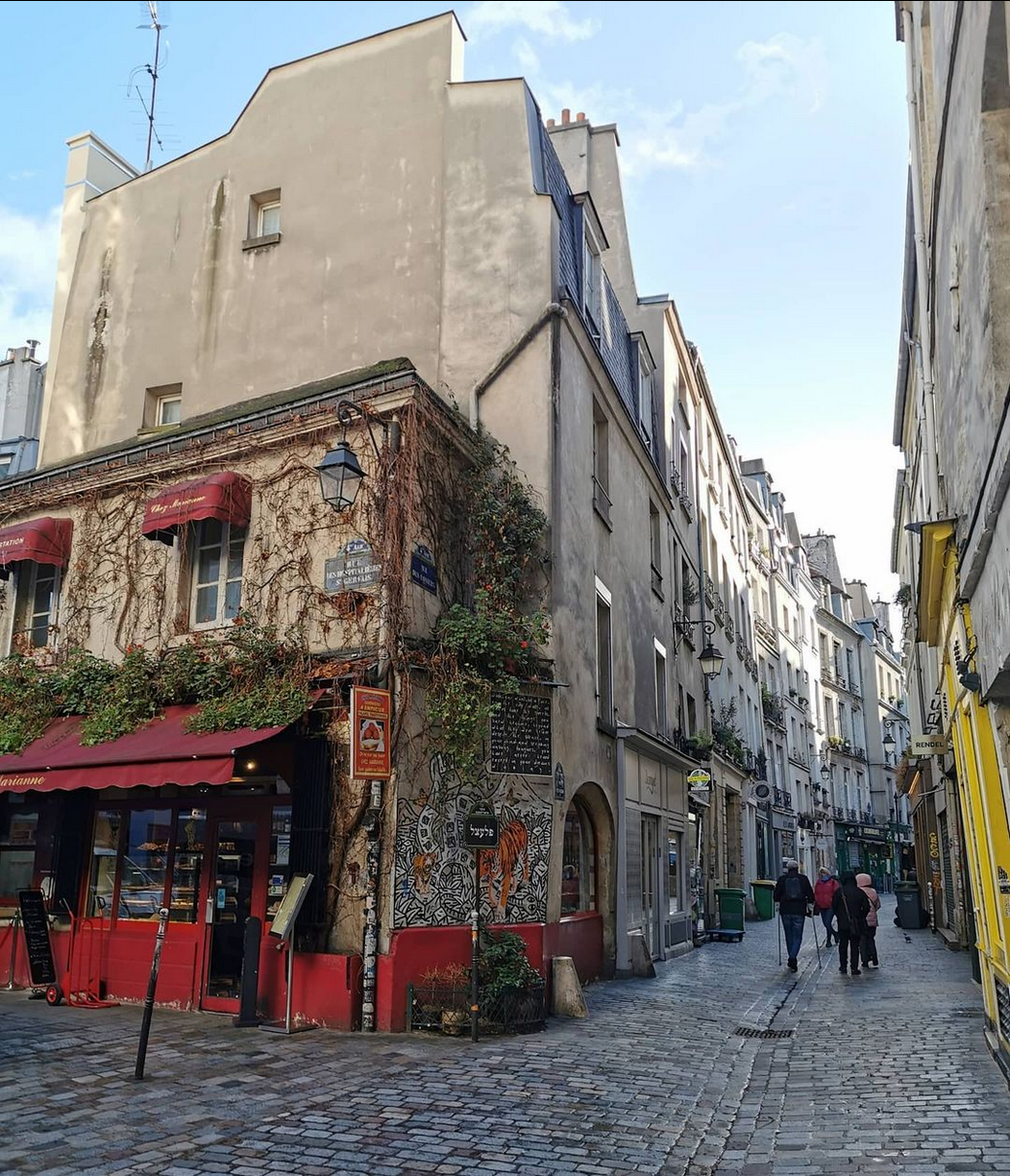 The narrow, maze-like cobblestone streets in Le Marais are dotted with trendy boutiques, cute cafes, bars and high-end shops that sell an enormous variety of luxury accessories. It's very easy to spend the entire day strolling through the charming streets, paths, and square that make up Le Marais.
6. Shop at Le BHV
The BHV department store has been open since 1856 and sells everything from pillow covers to high end clothing for men and women. On the fifth floor, you will find a sushi bar, Starbucks café, and a cafeteria overlooking Rue de Rivoli.
7. Visit Saint Paul Church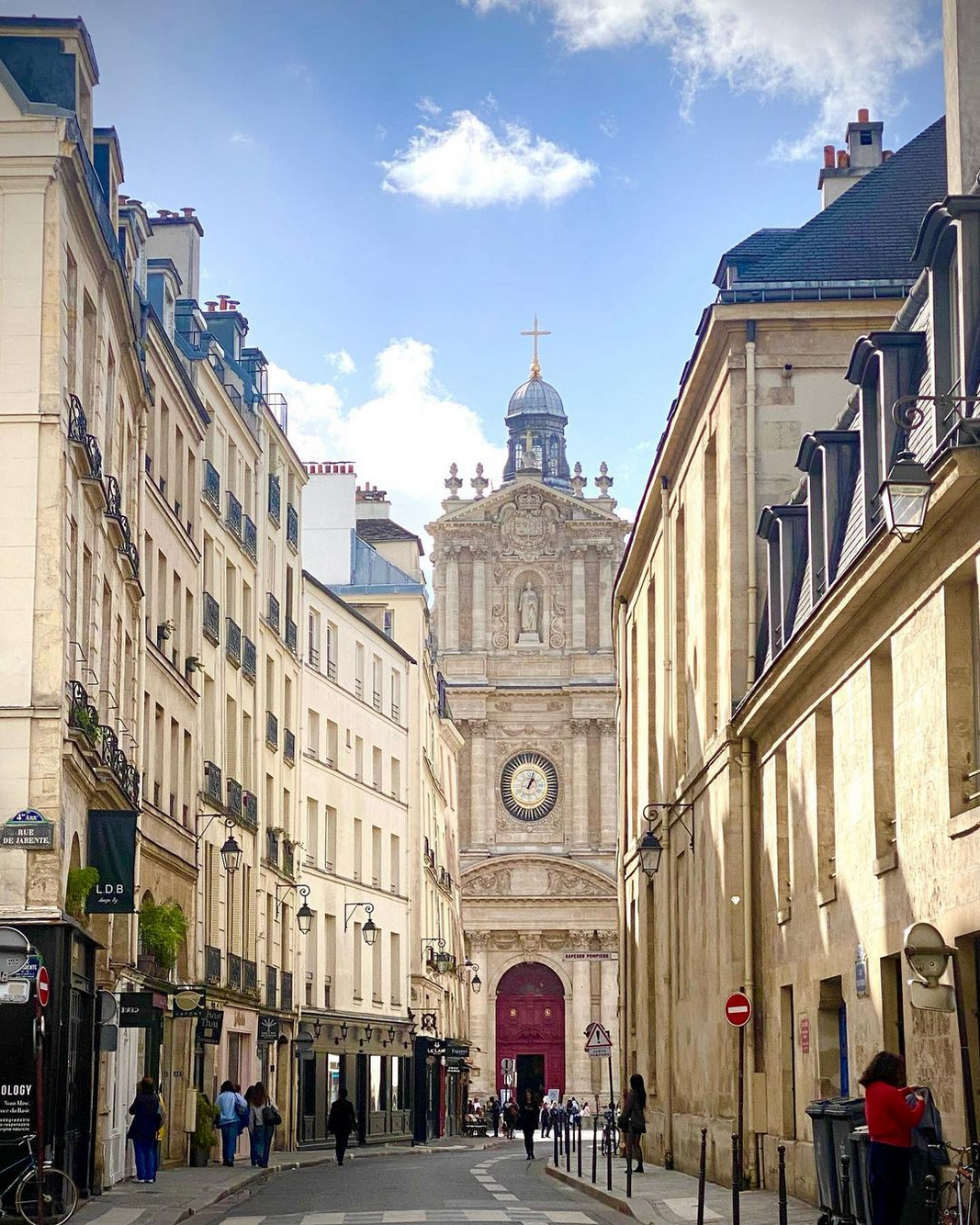 Another good place for you to go in Le Marais is walking in Saint-Louis Church. Saint Paul and Saint Louis were built in 1641 and they were built after Louis XIII's orders. He even went so far as to lay the first stone for the Jesuit church. There are two ways of getting here – either through an open passage or down the main street of rue Sainte-Antoine. We came to the entrance at Saint-Antoine's main entrance. The church was constructed in French and Italian Renaissance styles, and was the first church in Paris that had opted out of the Gothic style. In front of it are the Lycée Charlemagne – another site of Jesuits established by Napoleon Bonaparte.
8. Visit Hôtel de Sully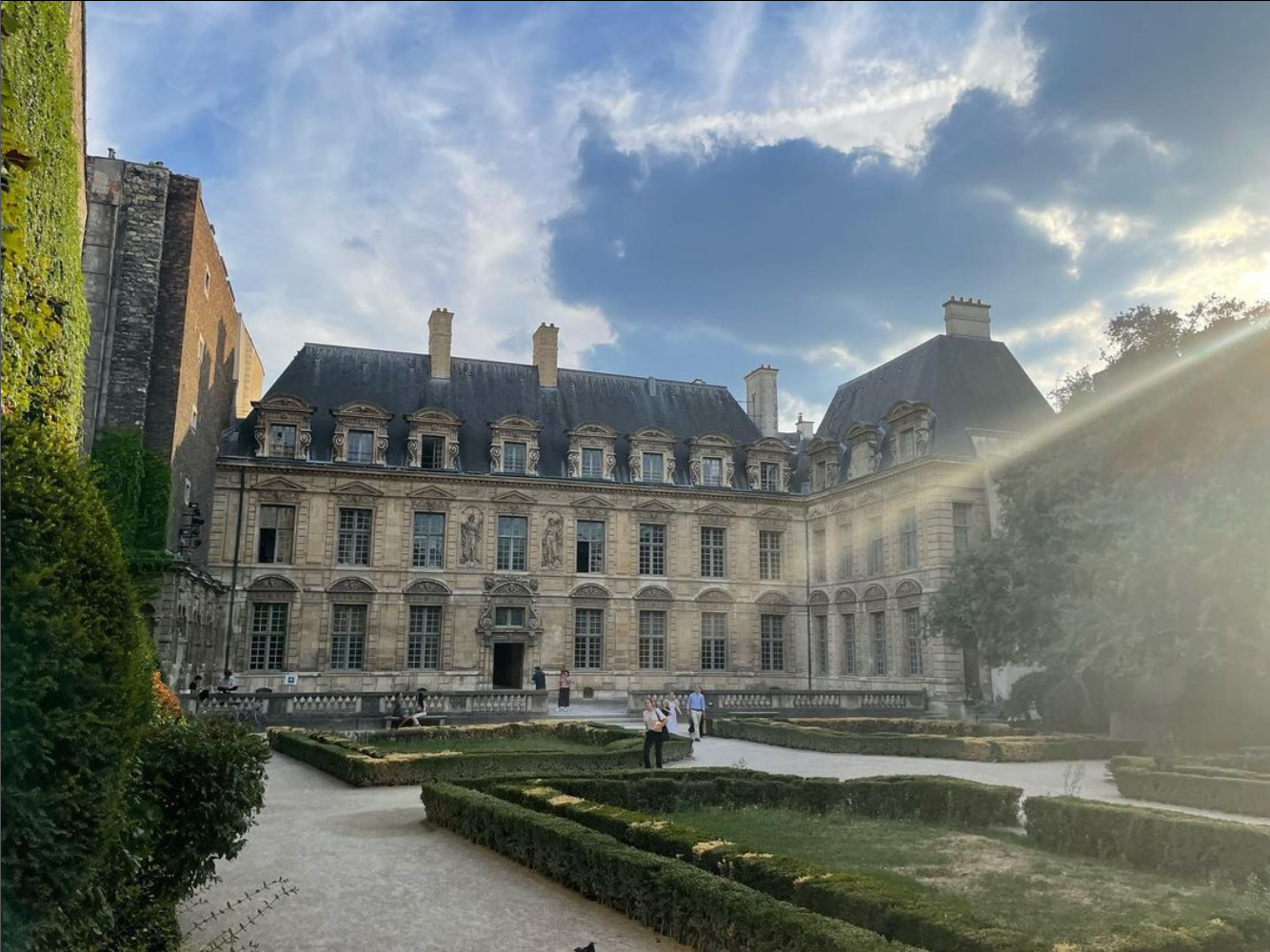 This famous spot in Le Marais was constructed between 1624 to 1630, featuring a beautiful garden in its courtyard. The original purpose of the hotel was to provide direct access to Place des Vosges, but has since become the main office for managing heritage buildings and monuments in France. The ground floor offers a small souvenir shop which can be walked in a small garden.
9. Eat and Shop in Eataly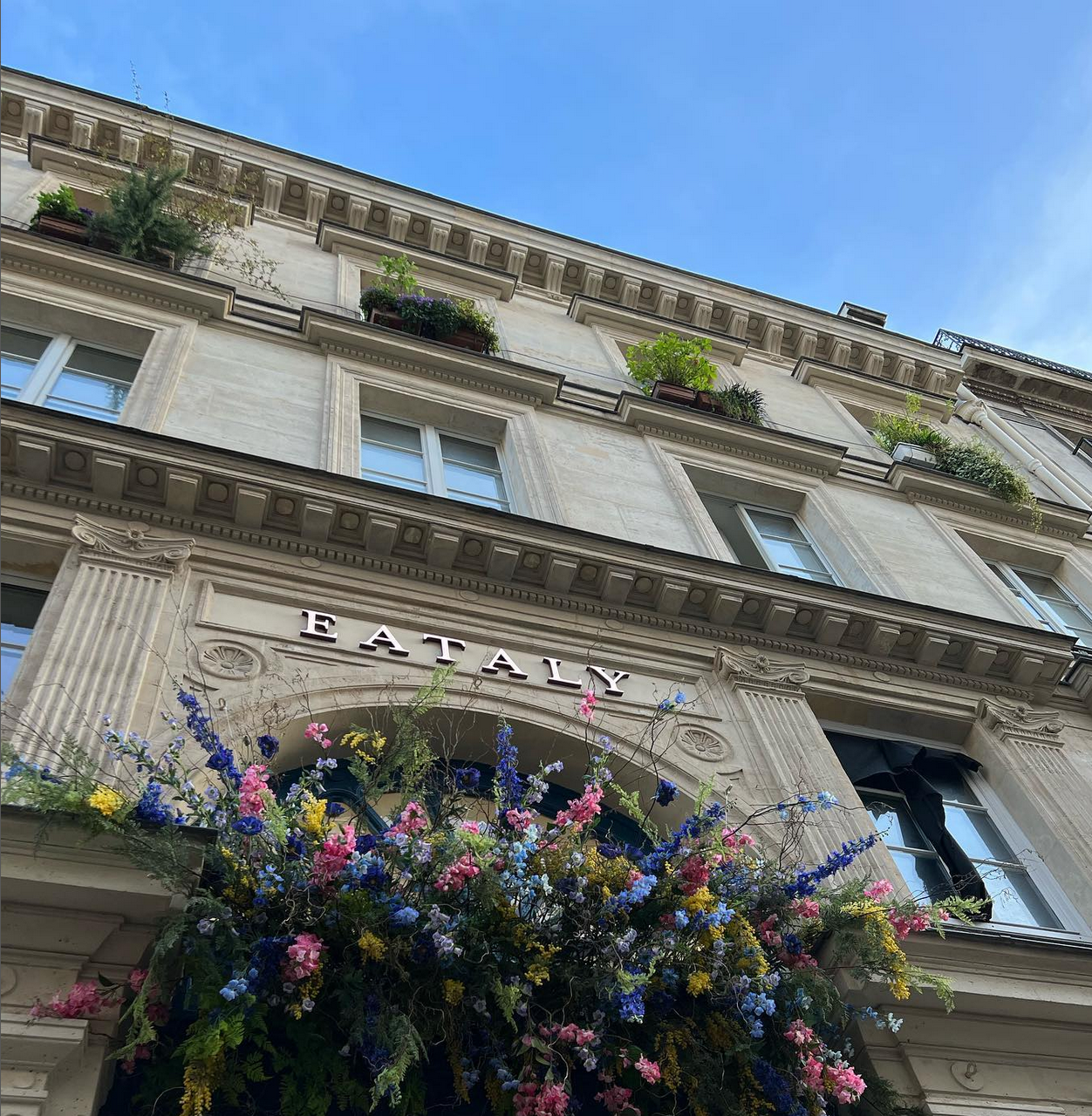 Eataly is a popular place to eat in Le Marais, conveniently near the BHV shopping mall. From rich wines to mozzarella burratas, to unique pasta shapes and kitchen accessories, you can find a wide range of items here. Don't forget to check out the pizza selection from Eataly – it is delicious!
10. Marvel at Pep's Umbrella Repair Shop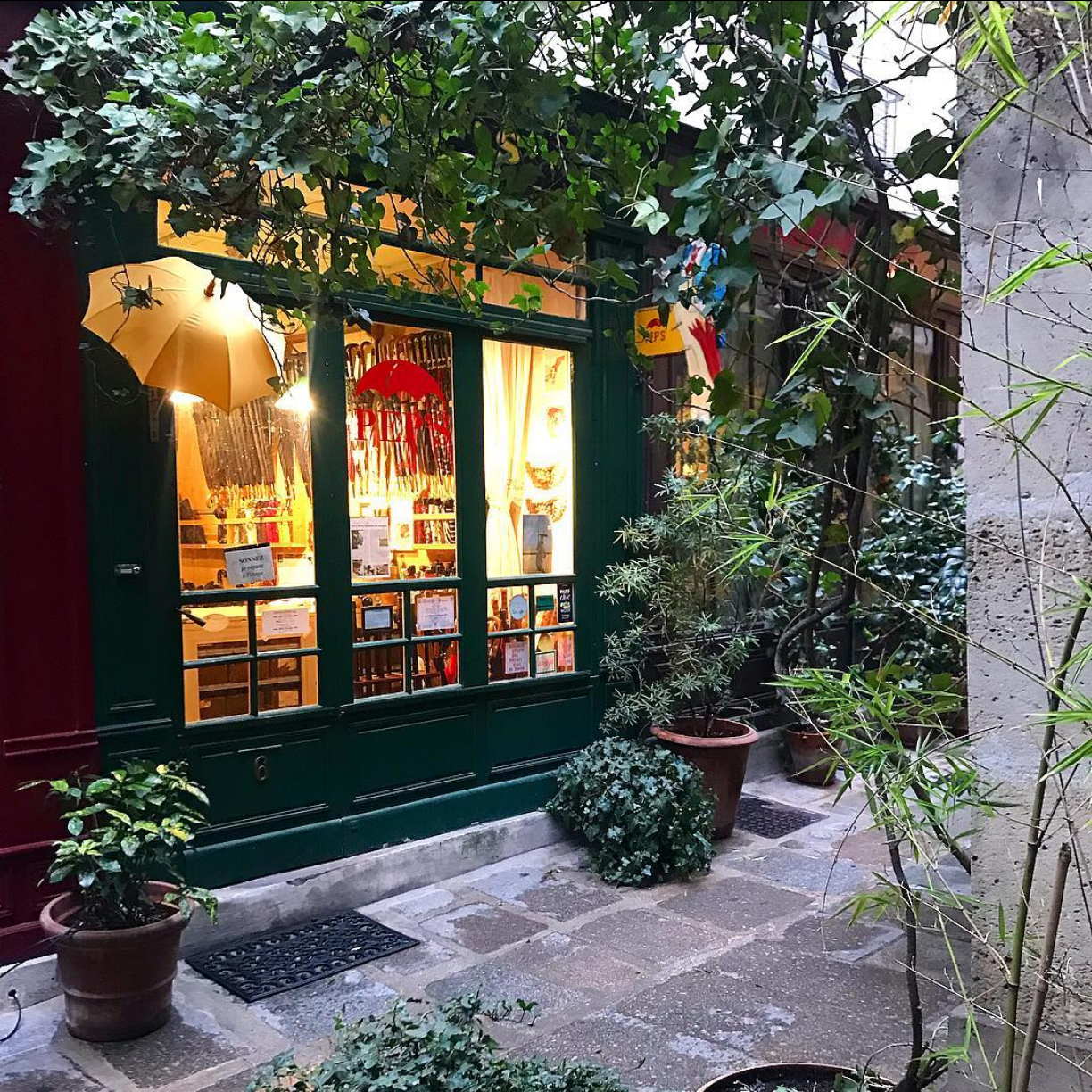 If you are looking for an off-the-beaten-track to do in Le Marais, then we recommend a visit to Pep's Umbrella repair shop. It is the oldest umbrella repair shop in Paris, sitting on a picturesque leaf-lined buildings and paved streets.
11. Maison de Victor Hugo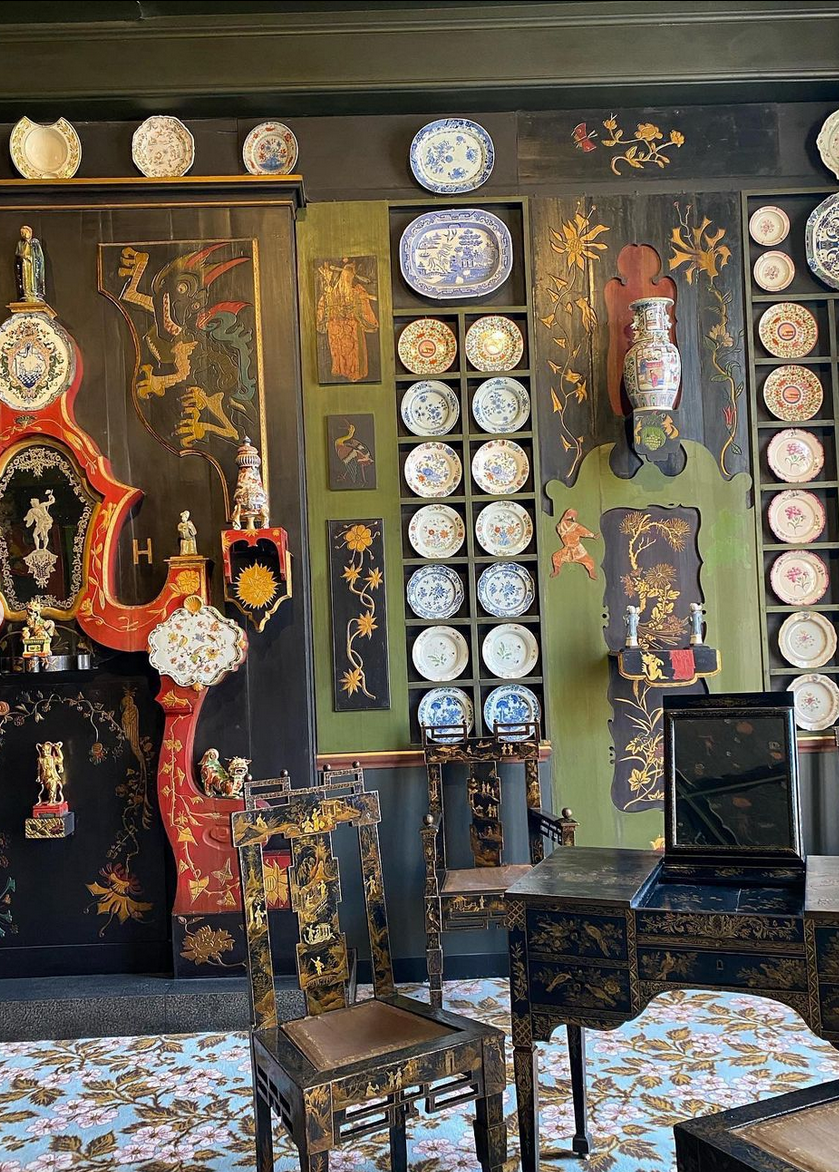 Victor Hugo once lived in a brick building at the edge of the Place des Vosges in Le Marais, and today you can tour his home. The French writer lived on the second floor of this mansion from 1832 to 1858 and wrote a large part of Les Miserables here. The exhibit shows several stages of the life of Hugo including during the time of the exile in Guernsey during Napoleon Bonaparte. The exhibit features his personal and furniture pieces and his artwork is displayed. A must visit when in Le Marais!
12. Eat at Marché Des Enfants Rouges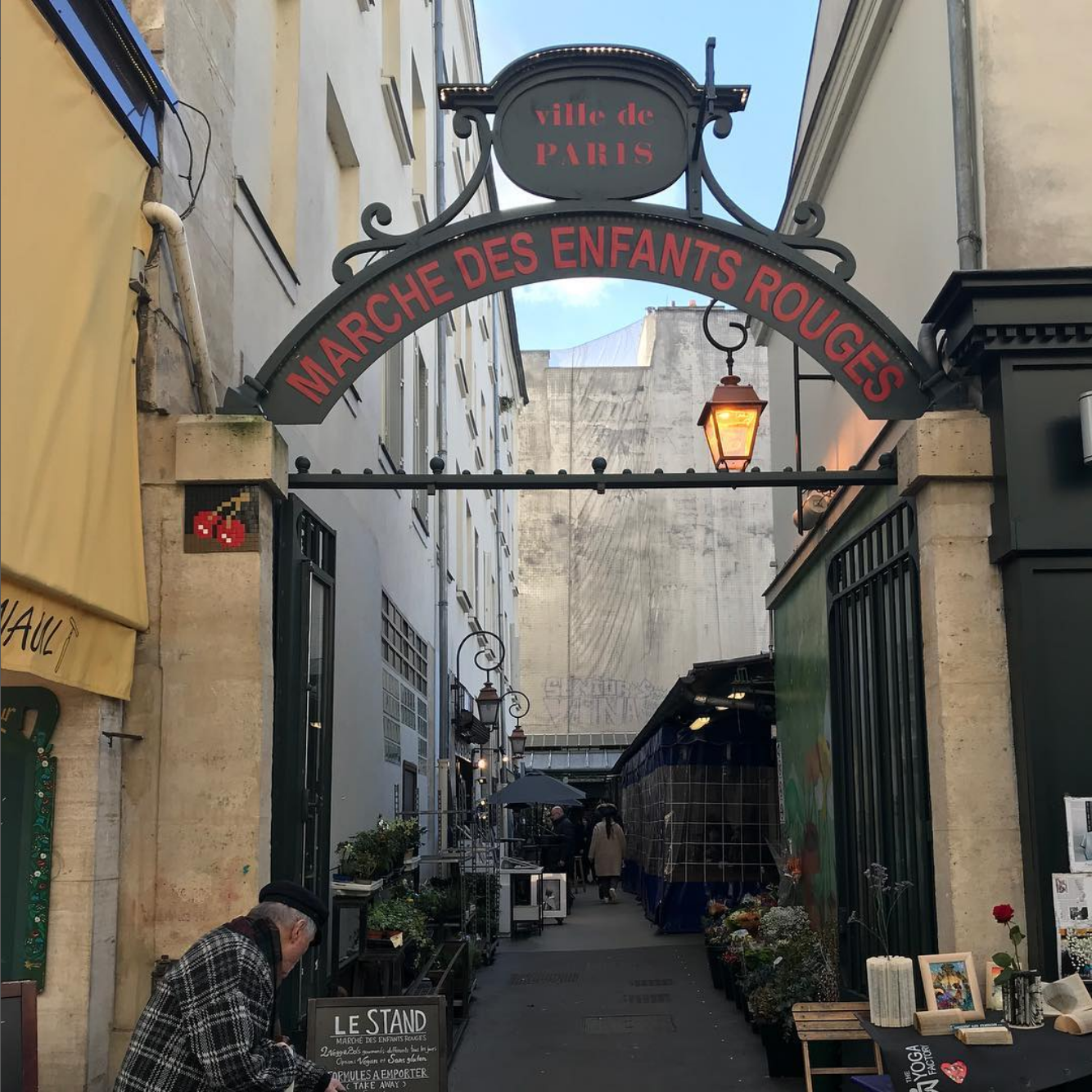 Marché des Enfants Rouges is the oldest covered market in Paris built in 1615. Its name comes from the Hospice des Enfants Rouges nearby where the orphaned children were all dressed in red, a symbol of Christian charity. Exploring the food stalls of this colorful covered market is a unique experience in Le Marais. The market offers pretty much everything you could ever want under one roof, including a greengrocer, bakery, butcher, cheesemonger, wine cellar, café, and a terrace restaurant.
13. The Picasso Museum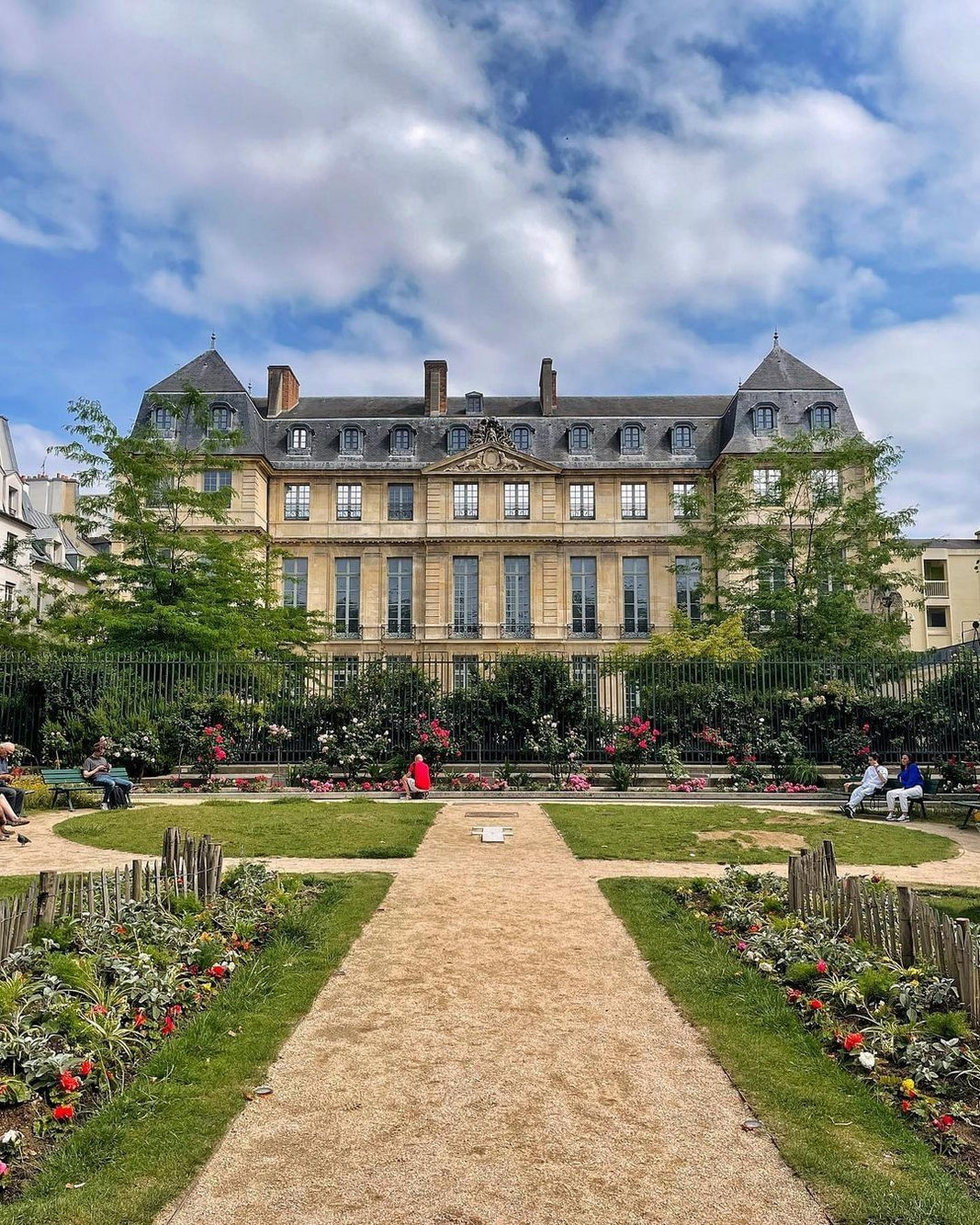 One of our top picks for things to do in Le Marais, Paris for museums is visit the Picasso Museum and art gallery in Hotel Salé. I actually visited this one on my first trip to Paris and loved the collection dedicated to the Spanish artist Pablo Picasso. The collection includes over 5,000 pieces including his works and personal items many of which were donated by his family
14. More Shopping at Forum des Halles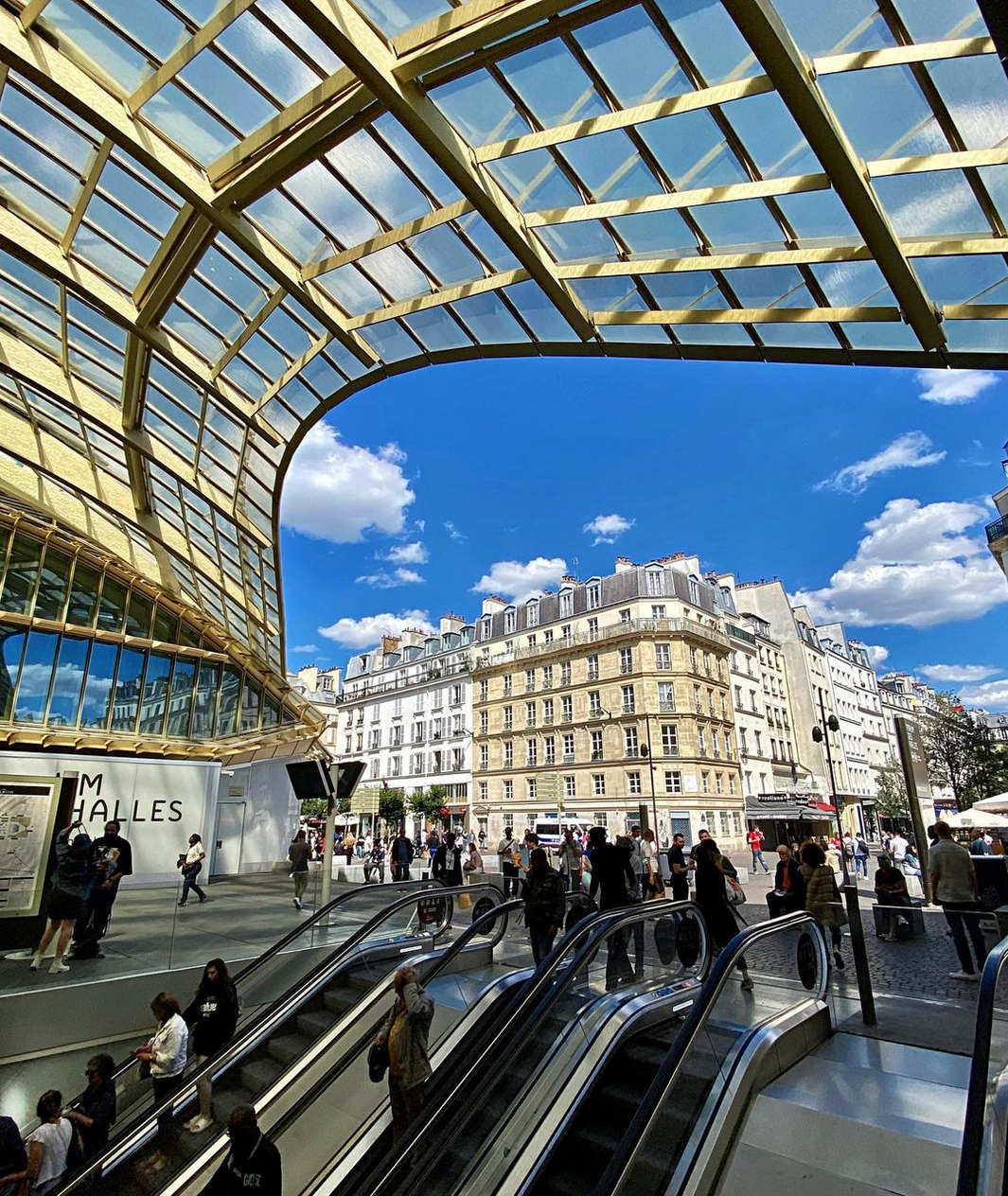 One of the best things to do in Le Marais Paris that is lesser known is shopping in the Forum des Halles. Originally the citys fresh foods market, it has been transformed into a modern mall that was constructed in the late 1970s. Many shops are underground inside this modern, uniquely built building. There's everything from independent retail to big names, restaurants and entertainment options such as cinemas. In the outdoor and above ground areas there are many outdoor restaurants.
15. Stroll down Rue Chapon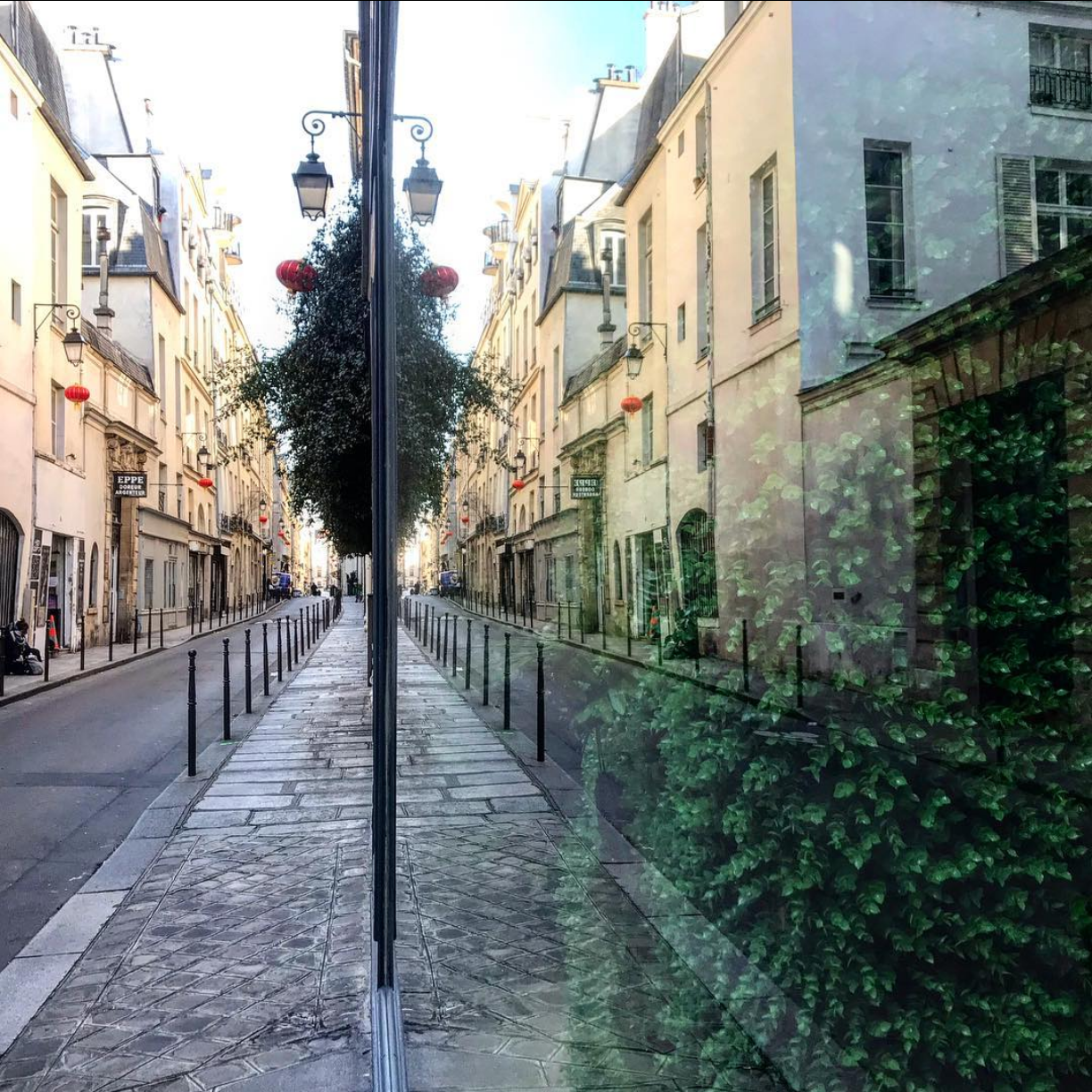 Rue Chapon is part of our best things to do in Le Marais because of its quaint and picturesque street. It is located near the Centre Pompidou, where you can see beautiful laneways with charming murals, dotted with art galleries and trendy boutique shops.
Where to Stay in Le Marais?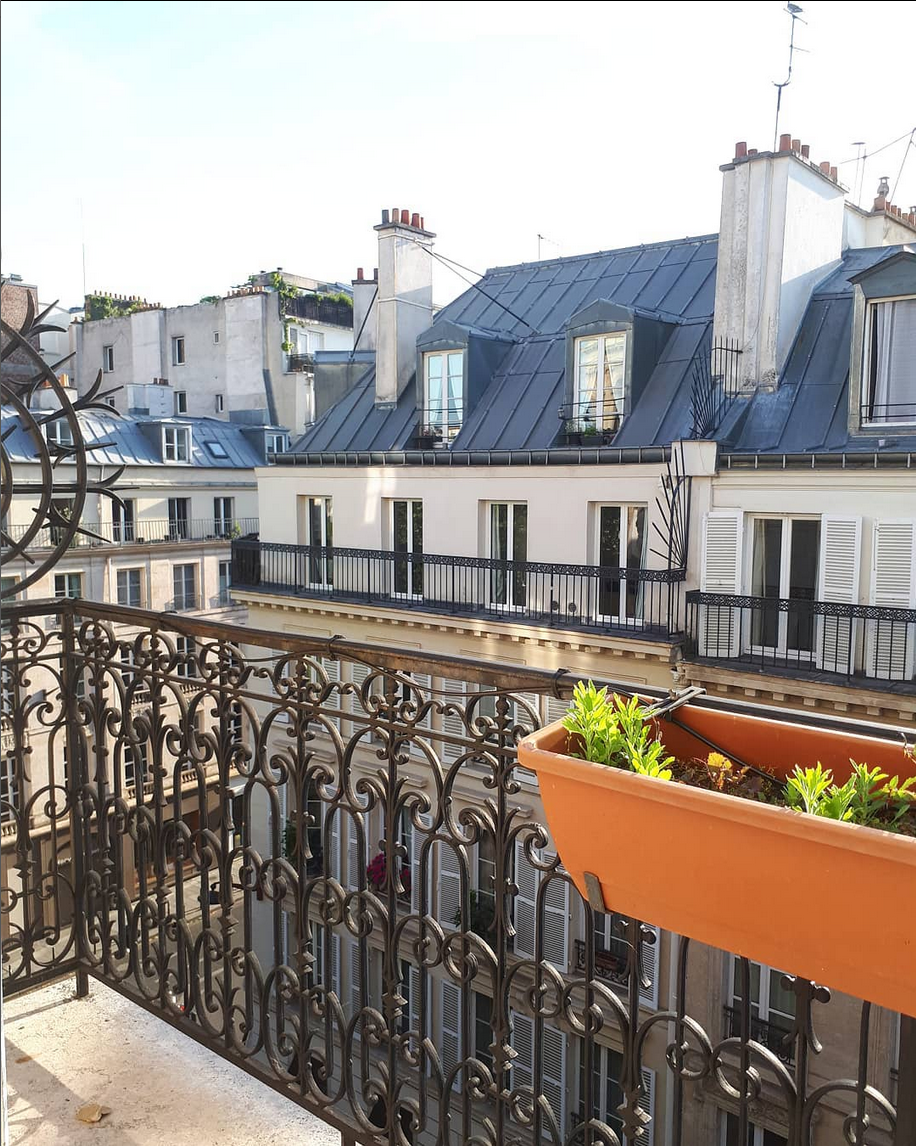 Le Marais is one of the best neighborhoods to stay in Paris, and I highly recommend to stay in Le Marais to have that local experience. We picked a few trendy boutique hotels that ranges from budget to luxury accommodations below.
Hotel Marais Paris Caron de Beaumarchais
This beautiful property in Le Marais Paris offers excellent accommodation in the area. The interiors take inspiration from the 1700s writer Beaumarchais who lived at the next house. The hotel is very pleasant and close to the most interesting things to see at Le Marais.
Hotel Duo
It's a wonderful option for a stay at Le Marais in Paris. This stylish hotel offers stylish rooms with stunning decor and a superb location. This room is more comfortable and typical of the Paris boutique hotels.
Where to Eat and Drink in Le Marais?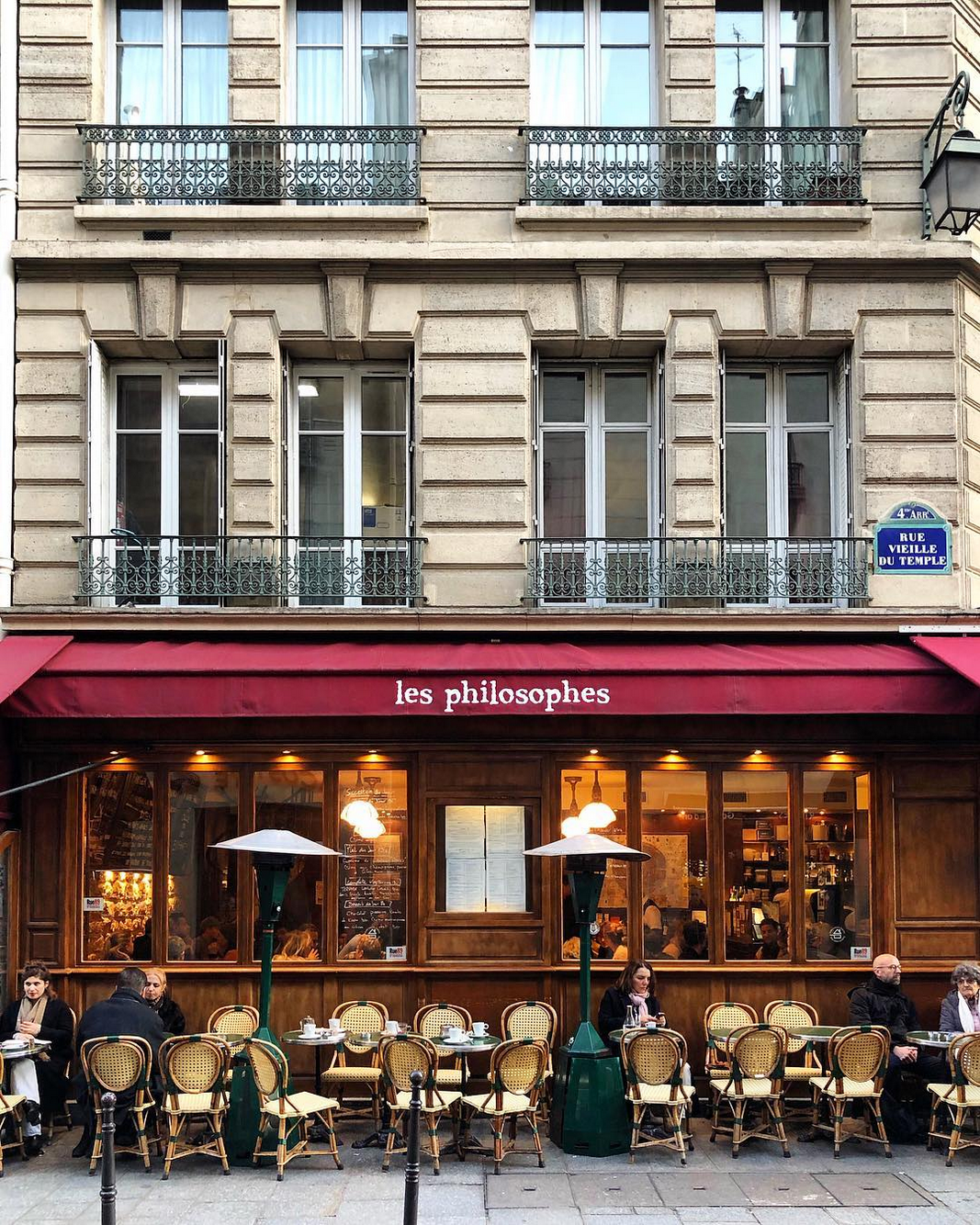 Apart from the trendy boutique shops and exploring the quaint streets of Le Marais, you will also find charming cafes and restaurants that are popular among locals. Make sure to check them below when you are in Le Marais.
1. Enjoy a coffee at The Broken Arm
12 Rue Perrée, 75003 Paris
Is it possible to buy and enjoy cake in the same room? Well this Broken Arm Concept Store in Le Marais, near the Mairie in the 3rd arrondissement, offers excellent coffee shops with delicious coffee products. Open daily and open from Mondays to Saturdays, the café is available indoors and outdoors and serves various homemade cakes, sandwiches, and salads.
2. L'As Du Fallafel
32-34 Rue des Rosiers, 75004 Paris
A few blocks from the beautiful Rue des Rosiers, visit L'As de Fallafel and get the best falafel in Paris. L'as du Fallafel is easy to spot when you are walking around Le Marais with the long lines that usually forms outside. Nevertheless, the line is worth the wait!
3. Carette
25 Place des Vosges, 75003 Paris
The best macaroni is just a trip to Carrette. Located in Place des Vosges, they also provide a variety of shops which are worth trying! Some of the best macaron flavoring include salted caramel & strawberry.
4. HANK Burger
55 Rue des Archives, 75003 Paris
The Paris vegan and vegetarian scene is now completely thriving and amazing new meat-free hotspots are forming daily. HANKS Burger in Le Marais is one of the finest vegan restaurants in Paris (HANKS means 'good karma').
5. Les Philosophes
Les Philosphes is one of my personal favorite restaurants in Le Marais. This restaurants serves authentic French cuisine, which ironically can be challenging in Paris given the amount of tourist trap restaurants all over the city. A trip to Les Philosophes is a definite recommendation during your trip to Paris!