We have the perfect itinerary for you if you have 3 days in Paris to make sure you see everything and more. 3 days is a generous amount of time to explore the City of Light for those who just want to visit the iconic landmarks in Paris such as the Eiffel Tower, Arc de Triomphe, Champs Élysées, The Louvre Museum, Notre Dame, and Sacre Coeur.
Our itinerary below is designed so that your three days in Paris will feel like you've seen enough of the city to be able to tell your friends and family and make future recommendations. The trouble is, the city of lights is just so vast and there is so much to explore! However, if you plan it right, then 72 hours in Paris can be just the right amount of time.
How to Get Around Paris in 3 Days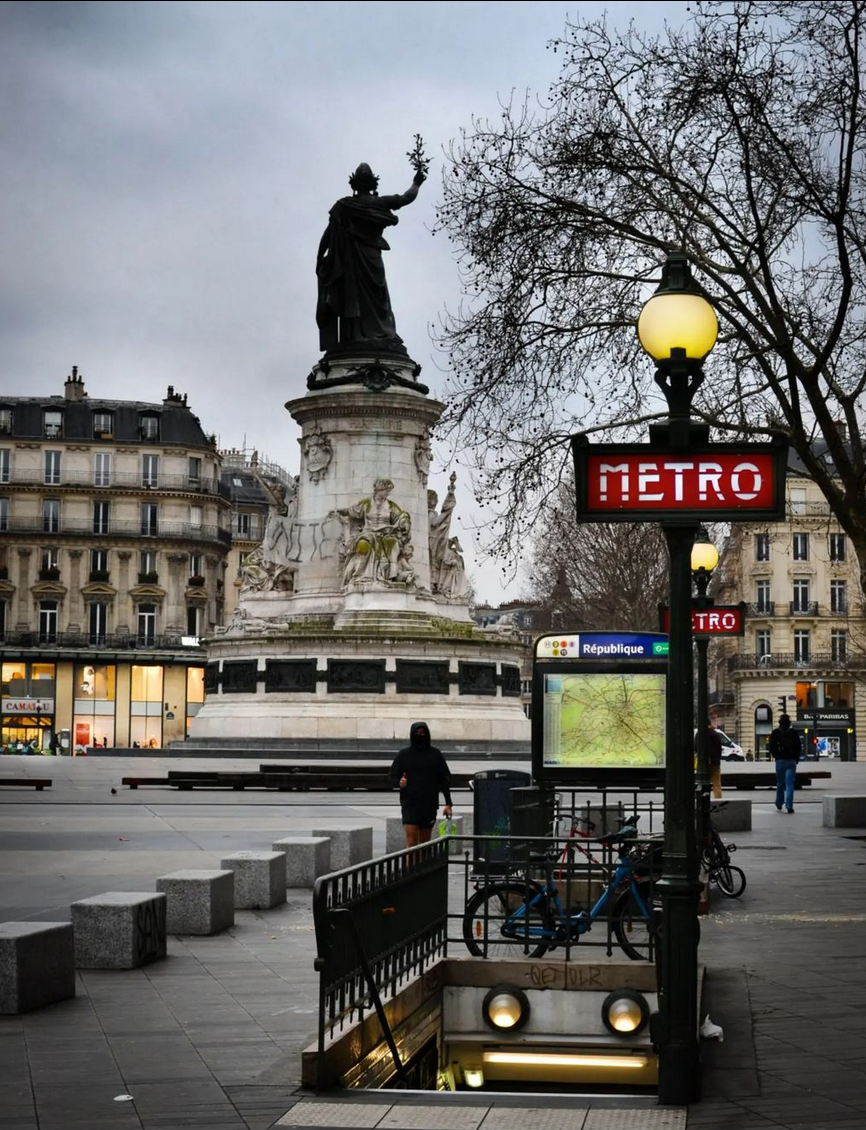 If this is your first time in Paris, getting around the city will seem intimidating. Public transportation works great in Paris, but deciphering the metro maps is not always easy may take too much of your precious time. Instead of spending precious time asking for directions in Paris, I suggest buying a 3 day ticket for the Hop-on Hop-off tour.
The Paris Pass is more expensive ($151) but way more complex. It includes all the attractions covered by the Museum Pass covers, plus free transportation in Paris. The big advantage of the Paris Pass is that it helps you skip the lines.
Day One – 3 Days in Paris Itinerary : Trocadero | Eiffel Tower | Musee d'Orsay | Luxembourg Gardens | Seine River
If day one of your three days in Paris itinerary also happens to be the day that you are arriving in the city, you will need to adjust day 1 of this Paris itinerary. Even if you arrive in the morning, there's a good chance that you will be exhausted, especially if you flew a red-eye flight from outside of Europe.
On the first day in Paris you should tick the most important items on this French bucket list. The first 24 hours of this Paris tour are about exploring famous places that most likely appeared in many postcards.
Morning Itinerary [Day 1 in Paris]
Visit the Trocadero for the views of the Eiffel Tower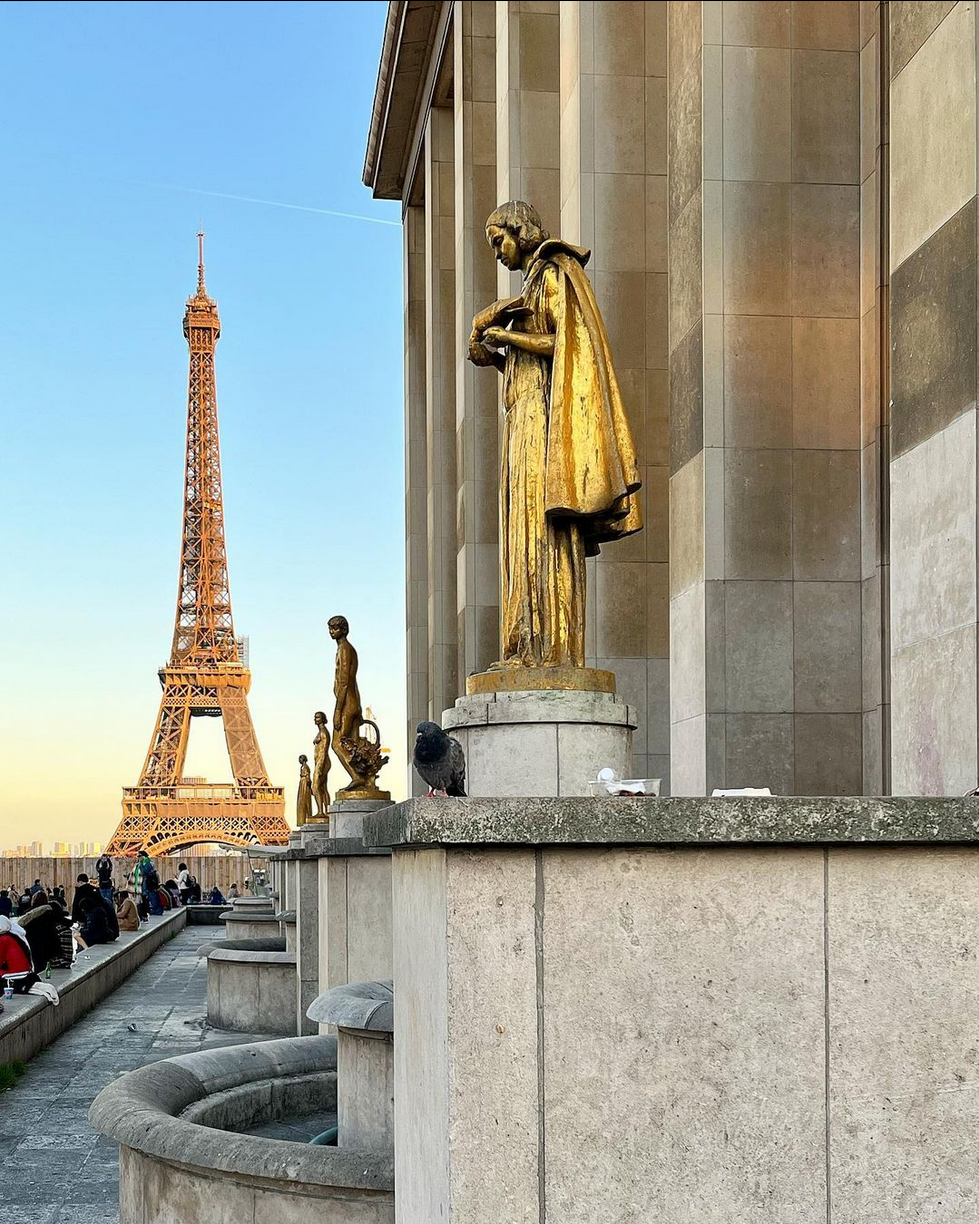 If this is your first time in Paris, we are sure that the Eiffel Tower is on the top of your to see list. You will want to set aside a few hours of your first of 3 days in Paris to discover all that the Eiffel Tower has to offer.
This easily identifiable landmark is on every tourist's bucket list for Europe. The Eiffel Tower is over 1,000 feet tall, and one of the tallest edifices in the city. Built to serve as the gateway to the 1889 World's Fair, today the Eiffel Tower is the worldwide symbol of Paris. Getting to the Eiffel Tower in the morning will help you beat the crowd and the usual long lines. For my personal spot to view the Eiffel Tower, I usually make my way to the Trocadero, a famous square located across the Eiffel Tower, for that picture perfect view. Trocadero is especially popular in the evening where you can catch the Eiffel Tower sparkling and glowing at night.
Top of the Eiffel Tower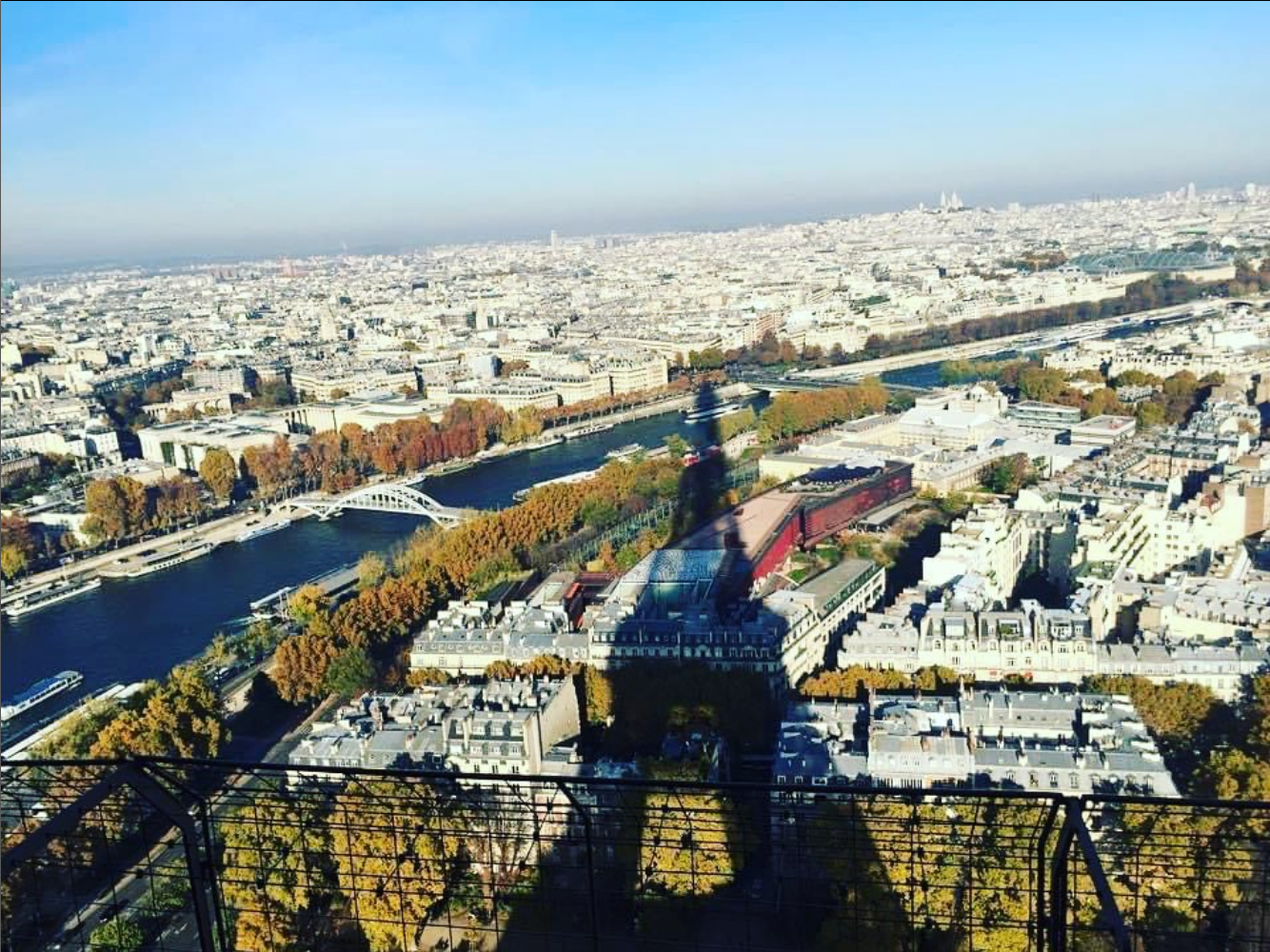 If you choose to climb the top of the Eiffel Tower, expect to wait 2 to 3 hours in line, which can be challenging if you only have 3 days in Paris. There are approximately 19, 500 people who visit the Eiffel Tower every day, especially during peak season. Note that there are two ways you can climb the Eiffel Tower, either climb the stairs (much shorter lines, but more tiring), or you can take the elevator.
Personally, I feel that you can skip climbing the top of the Eiffel Tower given the wait time and a very busy 3 days in Paris itinerary. There are many other spots to enjoy the views of Paris apart from the top of the Eiffel Tower!
Musee d'Orsay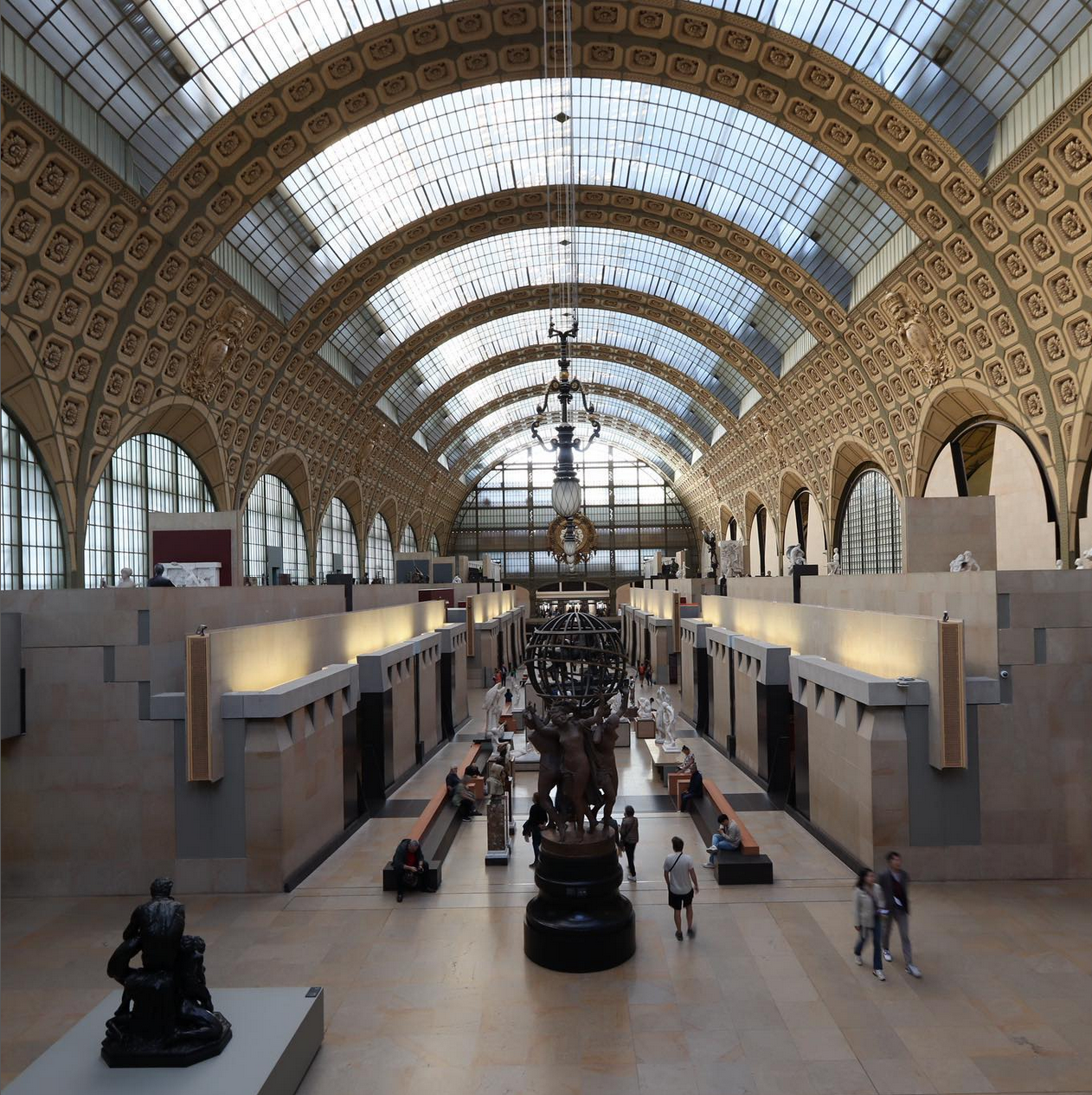 Musee d'Orsay houses some of the the famous collection of impressionism that contains work from Matisse, Monet Degas or Van Gogh. This museum of 19th and 20th century art is housed in a stunning old railway station on the banks of the Seine, just across from the Tuileries Gardens. Give yourself at least 2 hours to explore the vast selection of art, sculpture and design and to just appreciate the beauty of Musée d'Orsay.
It is important to note that it would be impossible to see the whole museum at once. Since your 3 days in Paris itinerary is packed, we suggest to set aside 2-3 hours to have enough time to enjoy other iconic sites in Paris. There is also a Musee d'Orsay guided tour that will give you the advantage to skip the line, or you can get a Paris Museum pass altogether to skip the line tickets for all museums in Paris.
Afternoon Itinerary [Day 1 in Paris]
Luxembourg Gardens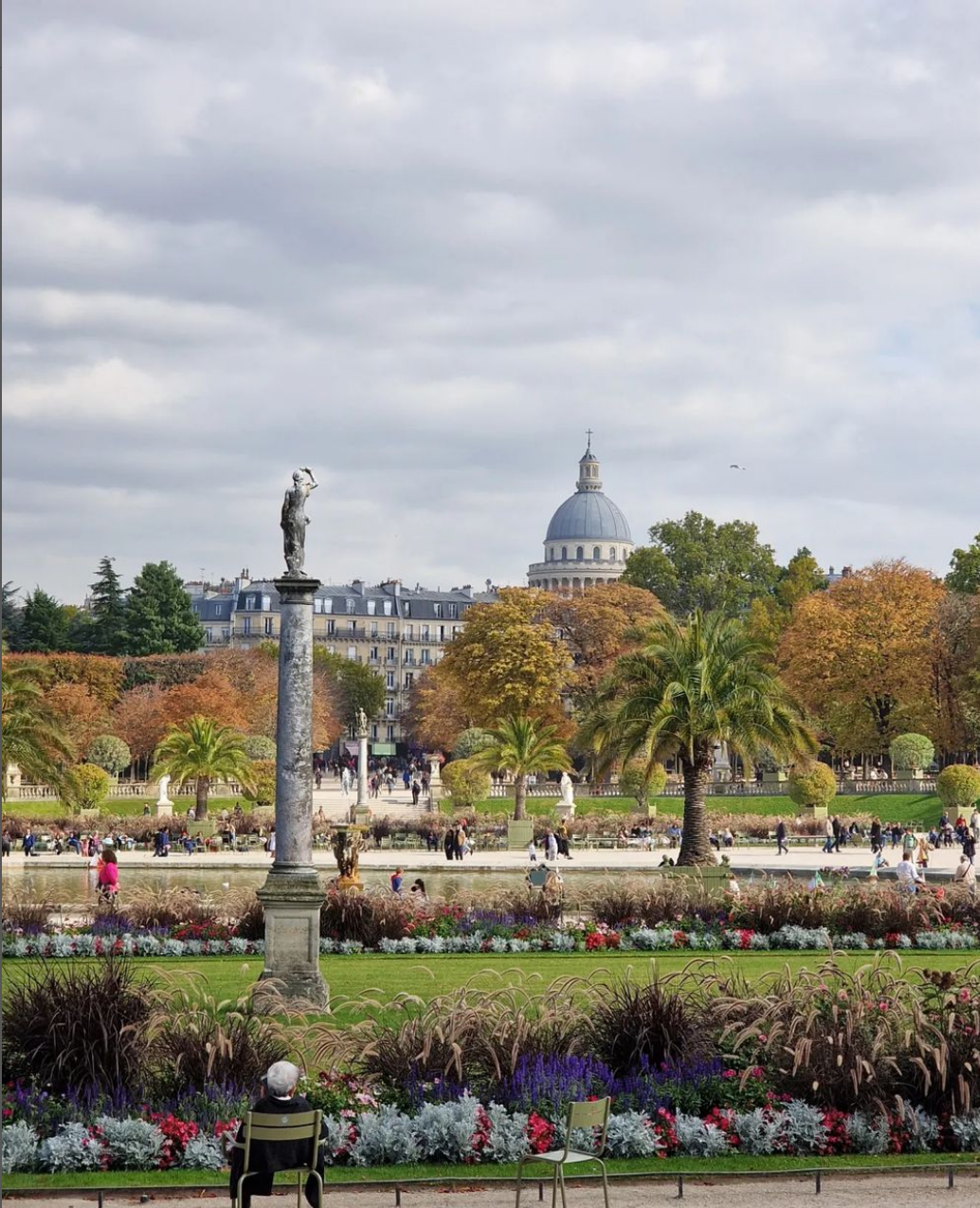 Your day 1 of 3 days in Paris itinerary includes the Luxembourg Gardens. These are gardens are located alongside the Luxumbourg Palace, with the best time to visit in the spring and summer. Regardless of the time of year, the gardens feel distinctly Parisian and are a joy to visit. If you are in Paris during the summer, you will see locals hanging out in the Luxembourg gardens, most especially during the weekends.
Take a Walk Along the Seine River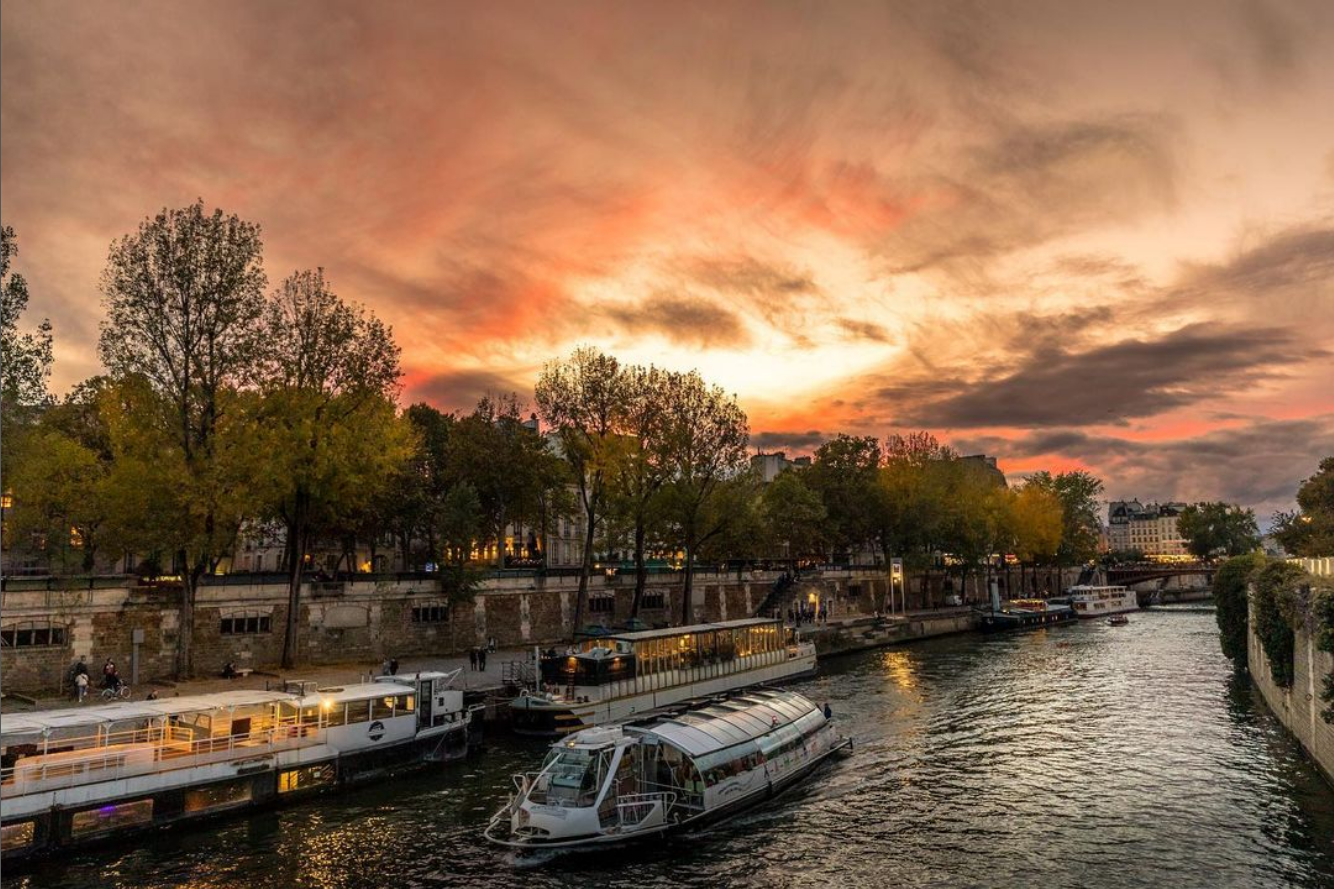 Your 3 days in Paris itinerary includes one of the most romantic walks there is in The Seine River. The views from the Seine River give you the chance to see the incredible bridges that cross the river such as Pont Alexandre III, Pont Des Arts, Pont de l'Alma and Pont Neuf. And if you don't fancy walking all the back to where you started on the left bank, hop on board a Seine River Cruise and take in the sights from the water level. Or grab a meal as you do on a dinner cruise!
The Seine River cruise is another popular option to discover Paris where a one hour cruise can you past Eiffel Tower, Notre Dame Cathedral, and other iconic sights in Paris.
Evening Itinerary [Day 1 in Paris]
River cruise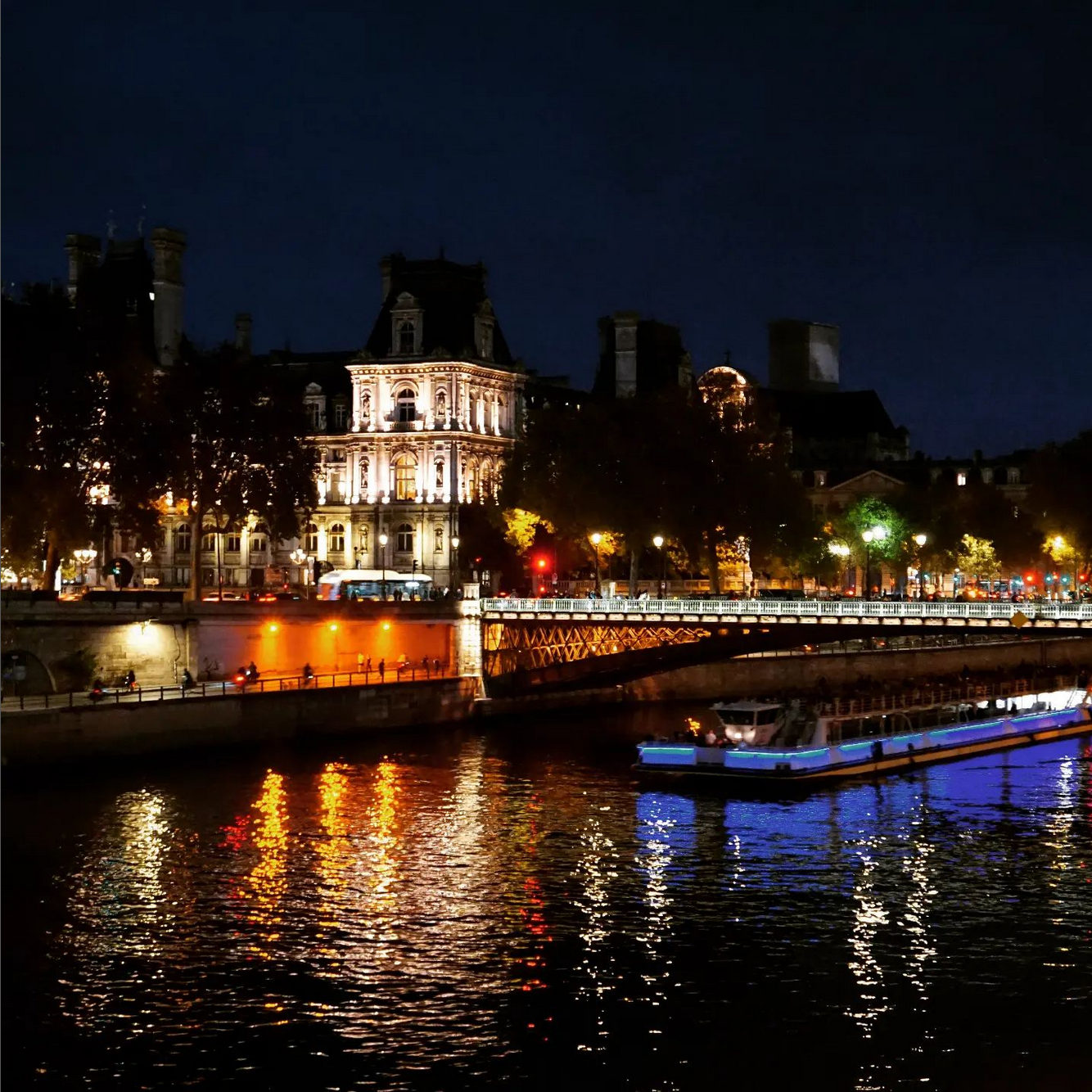 We conclude the 1st day of your 3 days in Paris itineray with the famous river cruise in Paris. If the weather is good and you have time, you can take a 1-hour river cruise, departing from the tip of Ile de la Cité, which will take you up as far as the Eiffel tour and drop you back at Pont Neuf . It's a good way to see all the monuments along the river from a different perspective and get some great photos.
Day Two – 3 Days in Paris Itinerary : Arc De Triomphe| Champs Élysées | Musée d'Orsay | Place de la Concorde | Latin Quarter
Day 2 of your 3 days in Paris itinerary will take you to iconic landmarks and fancy neighborhoods of Paris. After your first day in Paris, you should have a better sense of how the metro station works, so getting around Paris on you second day should be a breeze!
Morning Itinerary [Day 2 in Paris]
Arc de Triomphe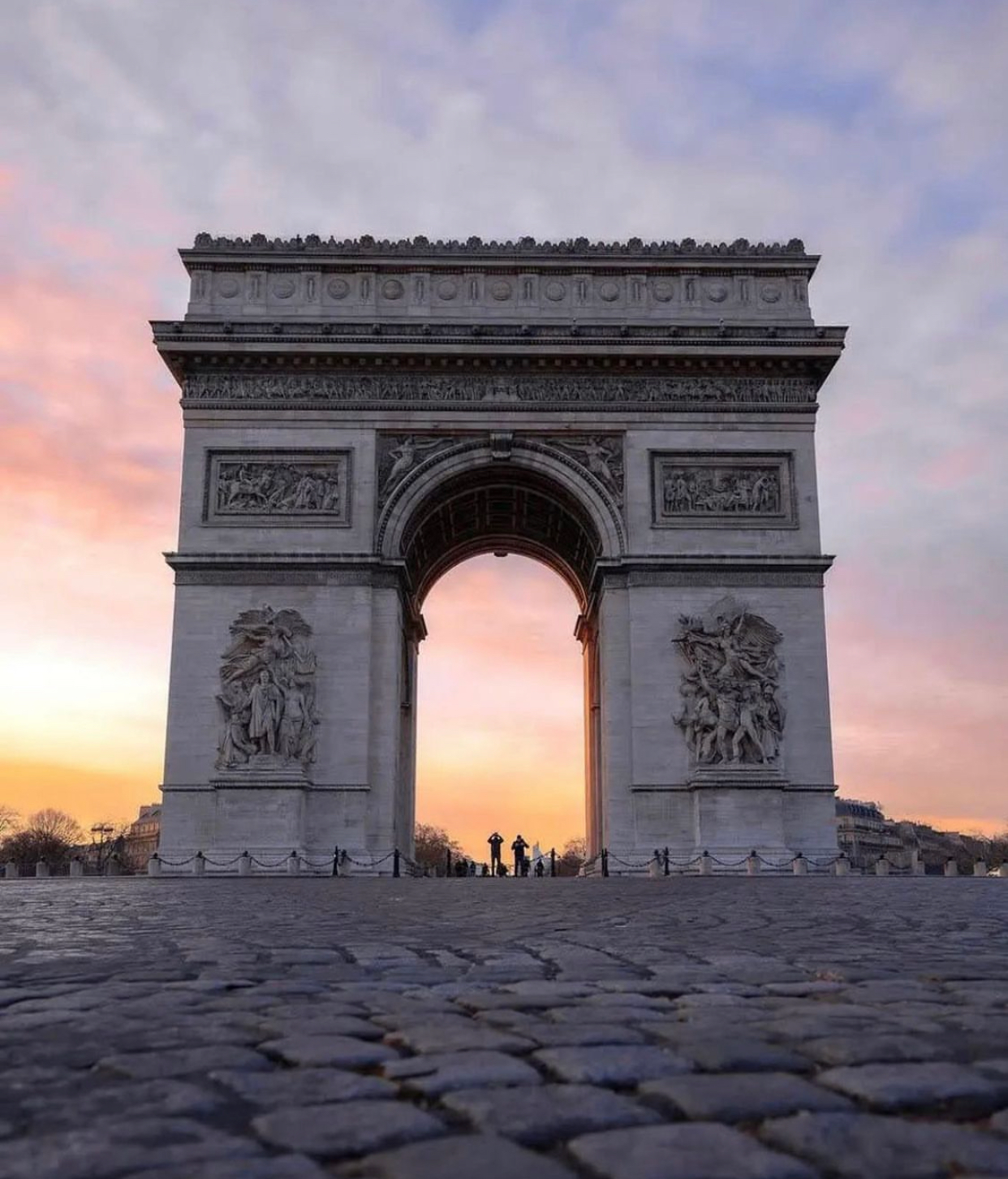 Arc de Triomphe is an iconic landmark in Paris that we are sure you've seen in many post cards and history books. It is a monument honoring the men who fought and died in the French Revolution.
Champs Elysees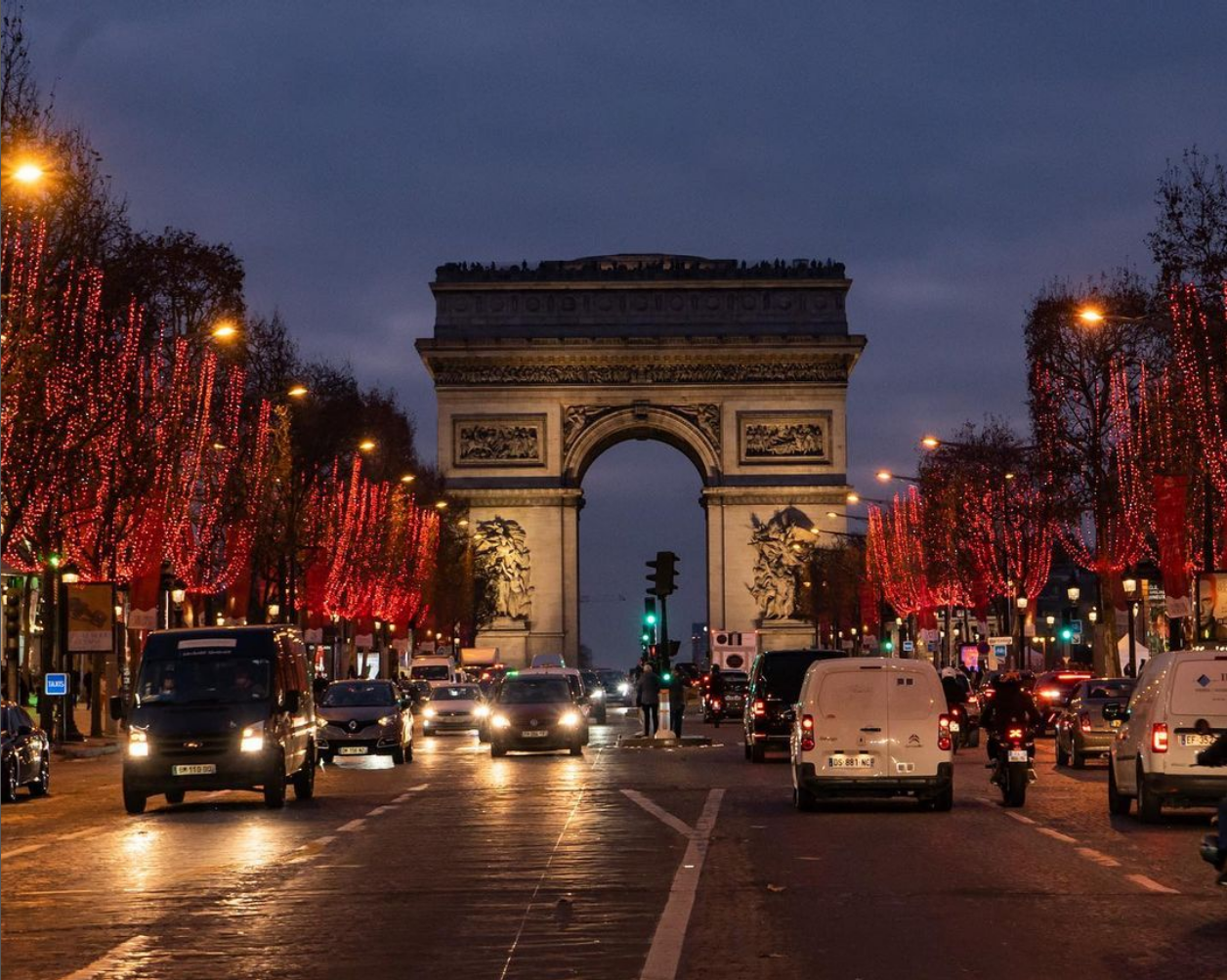 Champs Elysees is arguably Paris' most famous shopping street, where you can also catch a photogenic view of the Arc de Triomphe. The fashionable Avenue of Champs-Elysees is arguably one of the most well-known avenues in the world and some of the richest real estate on the planet!
Place de la Concorde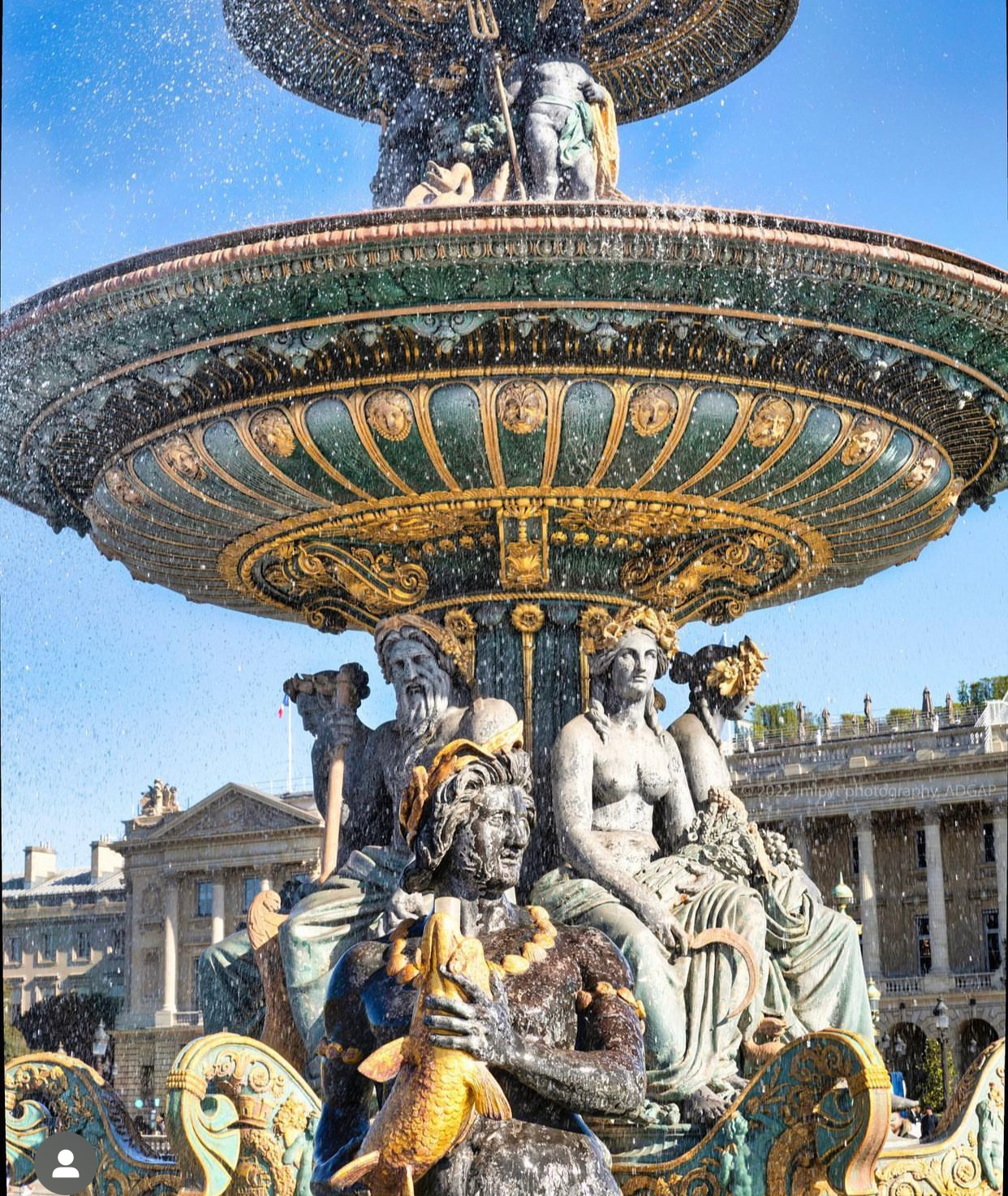 At the center of Place de la Concorde you'll see the Obelisk of Luxor – a gift to France from the Ottoman rulers of Egypt in 1829. Place de la Concorde is also a famous scene The Devil Wears Prada (starring Anne Hathaway and Meryl Streep) – one of the movies we recommend you should watch before coming to Paris.
Afternoon Itinerary [Day 2 in Paris]
Latin quarter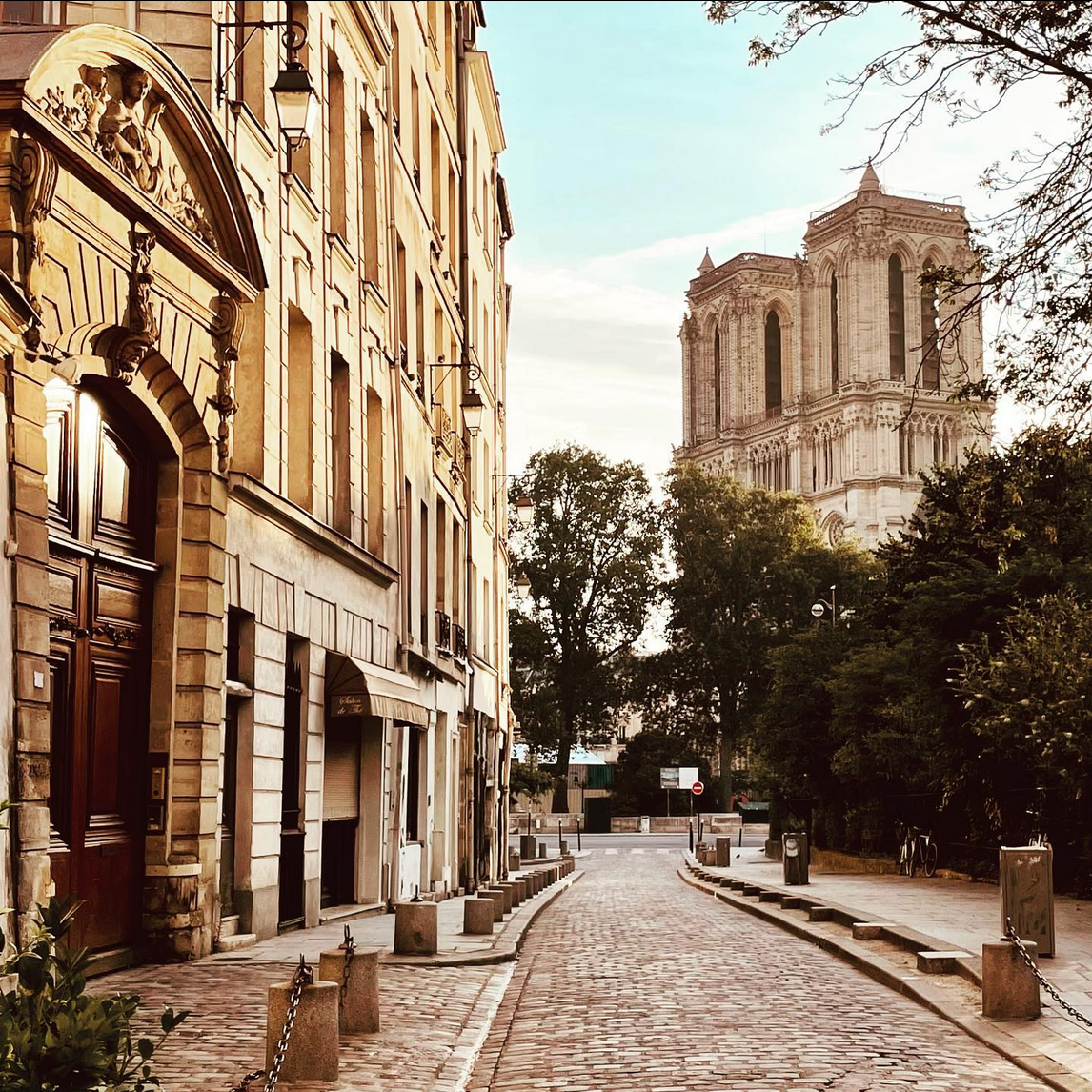 A stroll around the Latin Quarter is a must on your 3 day itinerary in Paris. The Latin Quarter (Quartier Latin) is a district that has always been the epicenter of bohemian Paris. Here you'll find a many historic buildings and monuments, lots of restaurants and cafés, and some very fascinating book shops. Make a stop at Shakespeare & Company bookstore. It's a small but rambling store with old books crammed into every nook and is definitely worth a visit.
Notre Dame Cathedral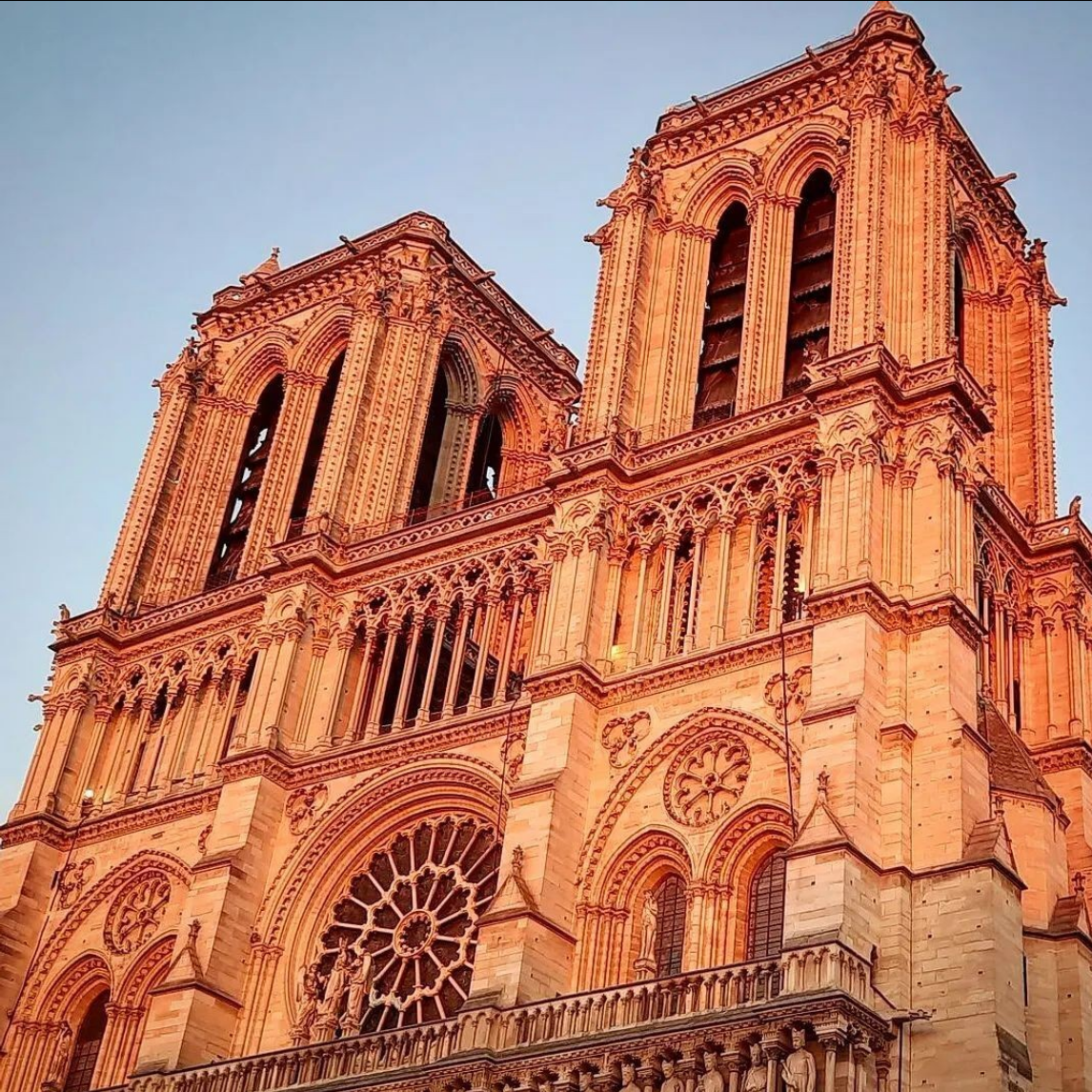 Notre Dame de Paris is located on Île de la Cité , one of the two remaining natural islands in the Seine within the city of Paris (the other being the Île Saint-Louis). The Church's magnificent façade can be seen from far away, but the details in the sculptures and the famous gargoyles at the top comes alive when you visit up close the Cathedral.
IMPORTANT NOTE: On April 15, 2019, Notre Dame Cathedral suffered a devastating fire. The cathedral and the towers will be closed until further notice. Restoration work is currently being done, with a goal of reopening the cathedral in time for the 2024 Summer Olympics.
Late Afternoon/Early Evening Itinerary [Day 2 in Paris]
Le Marais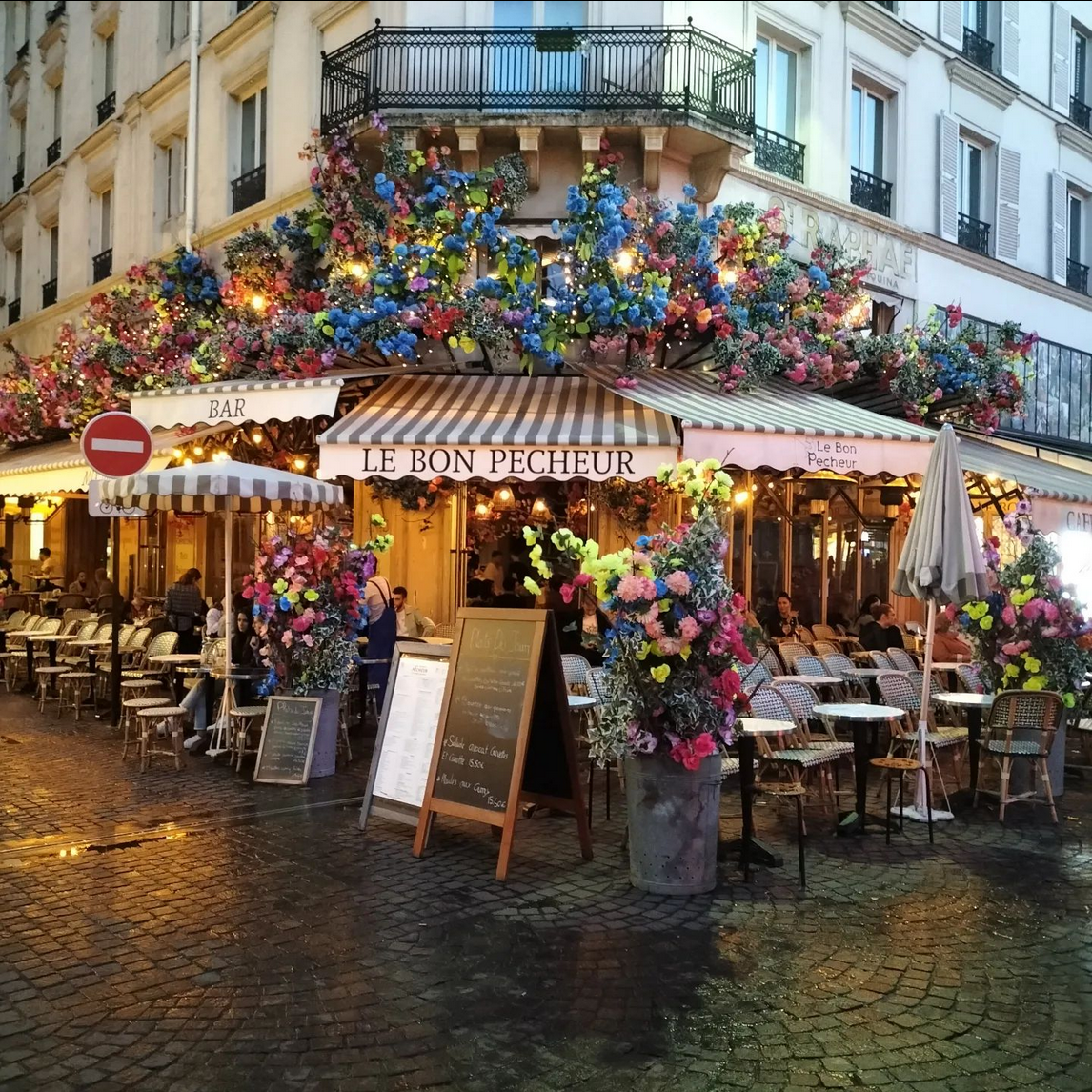 Le Marais (Paris 3 and Paris 4) is one of the most popular areas in Paris, especially known for its beautiful architecture, trendy art galleries and vintage shops. A good starting point is Place des Vosges, one of the oldest and also the most beautiful squares in Paris.
Dinner at Les Philosophes in le marais
If you are looking for authentic French cuisine, Les Philosophes offers some of the best French cuisines in Paris. This restaurant is popular among locals, so we recommend arriving here early to avoid the queue!
Day Three – 3 Days in Paris Itinerary : The Louvre Museum | Opera House | Montmartre | Sacre Coeur | Moulin Rouge
Your last and final day in Paris will start at the famous Louvre, and will make up north towards Montmartre. Your itinerary for this day largely depends on how much time you would want to spend at the Louvre Museum, so we also included bonus sites to visit in Paris in case you have more time to spare!
Morning Itinerary [Day 3 in Paris]
The Louvre museum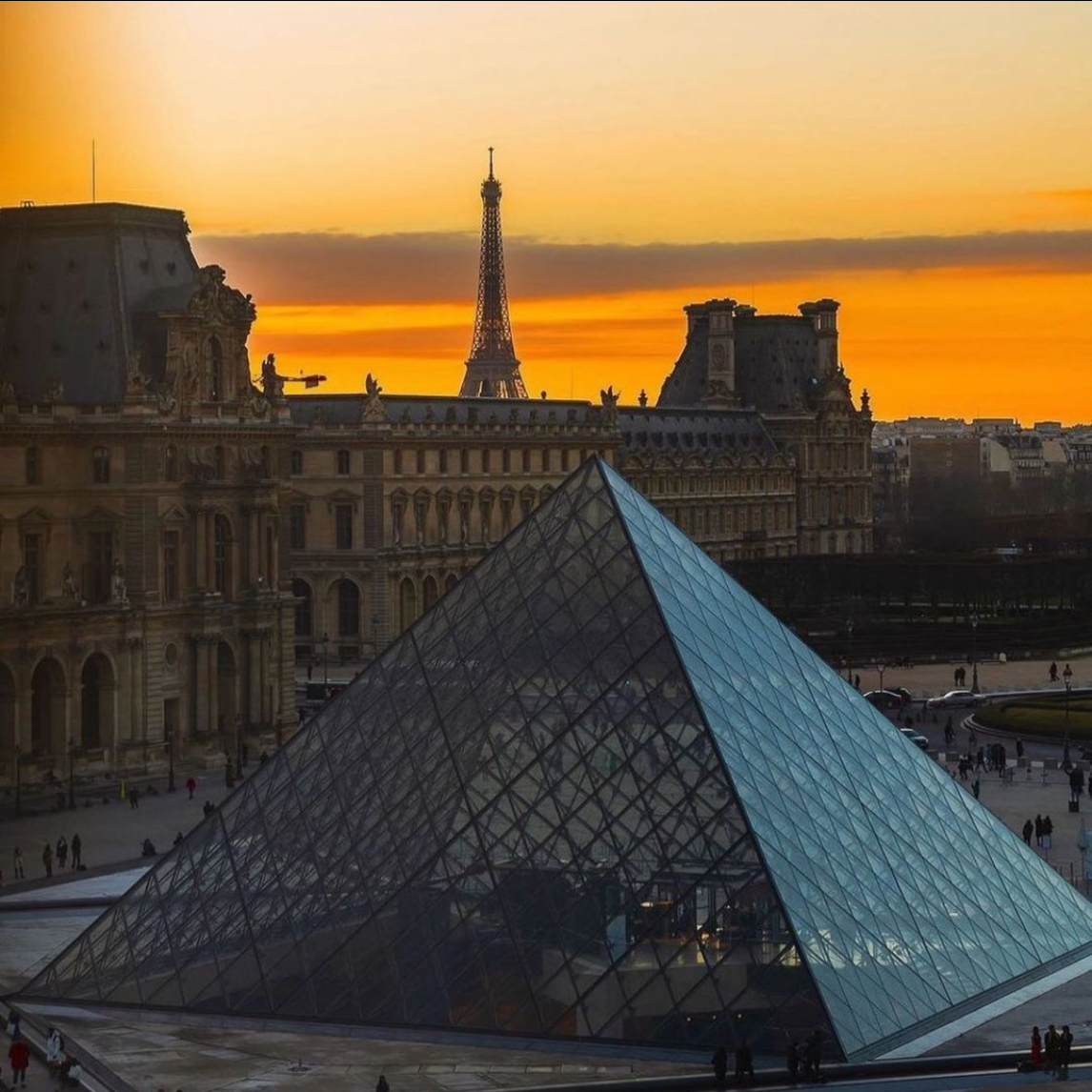 Your 3 days in Paris itinerary would not be complete without a visit to the Louvre. The famous Paris Museum has a central location in Paris and hosts artwork from across history including Western art from the medieval period to 1848, formative works from the civilizations of the ancient world, and works of Islamic art so there is something for every taste.
Visiting the Louvre may easily take an entire day and since you only have 3 days in Paris, I would suggest you limit your visit some of the main sites. You could visit the Apollo Gallery (where the crown jewels are kept), the Mona Lisa, Venus de Milo, and the Winged Victory. The Mona Lisa now is now in a prominent and permanent location in the Denon Wing.
The Louvre Museum TIP : On Wednesdays and Fridays the Louvre stays open till 10 p.m. If you come to the museum after 6 p.m., chances are you'll have the rooms all for yourself.
How to skip the line at the Louvre?
The Louvre can attract thousands and thousands of visitors which can result in long lines. To ensure your 3 days in Paris is efficient, the best way to skip the line is to get the Museum pass, 0r a Paris Pass.
Both passes are designed so that Paris can be accessible more easily and less expensive. The Museum Pass covers entry fees to 60 attractions and may be purchased for 1, 4 and 6 weeks (a fee of $55). Paris passes are more expensive ($151), but covers most of the major museums.
Afternoon Itinerary [Day 3 in Paris]
OPERA HOUSE
Also nown as Opera Garnier, this theater is so opulent is it often referred to as Palais Garnier.
Montmartre
Your 3 days in Paris includes one of my favorite neighborhoods in Paris, Montmartre. This neighborhood is located on the 18th arrondissement of Paris, and is home to Sacre Coeur, the Moulin Rouge , the Montmartre Cemetery, and some incredibly adorable streets, squares, bakeries, cafes, and bars, including a dueling piano bar! Montmartre is also known as the art district in Paris. This area of Paris was particularly famous as being home to artists, and folks like Dali, Picasso and Hemingway all either lived or frequented this area. Montmartre also offers an unusual vintage and antique shopping experience that can only be found along its photogenic cobblestone streets.
Sacre Coeur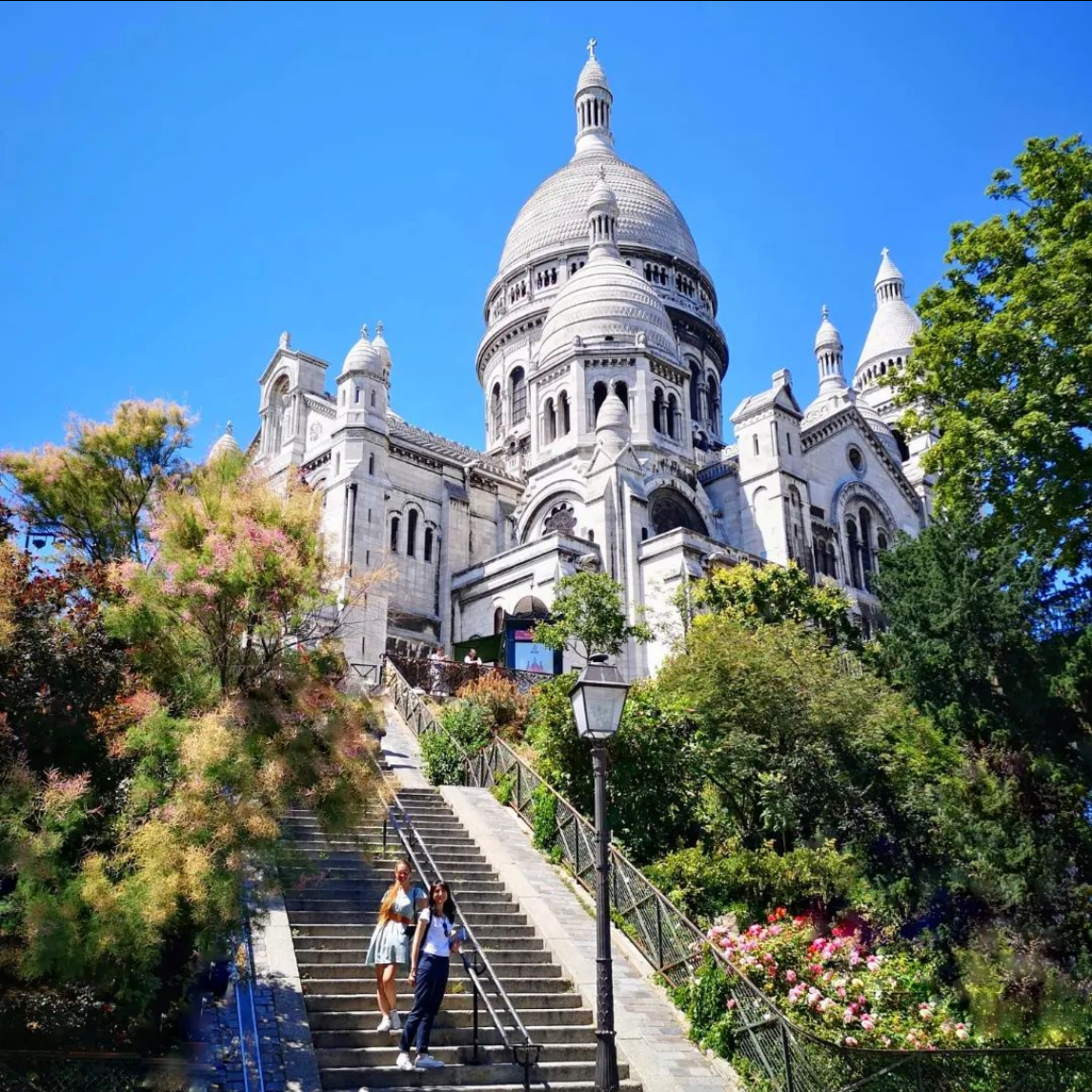 This famous Paris landmark sits atop of a hill in Montmartre and can easily be spotted from afar with its beaming white dome. Visitors have the option to climb the 300 steps to the top of the Dome for a spectacular view of Paris.
Evening Itinerary [Day 3 in Paris]
Moulin Rouge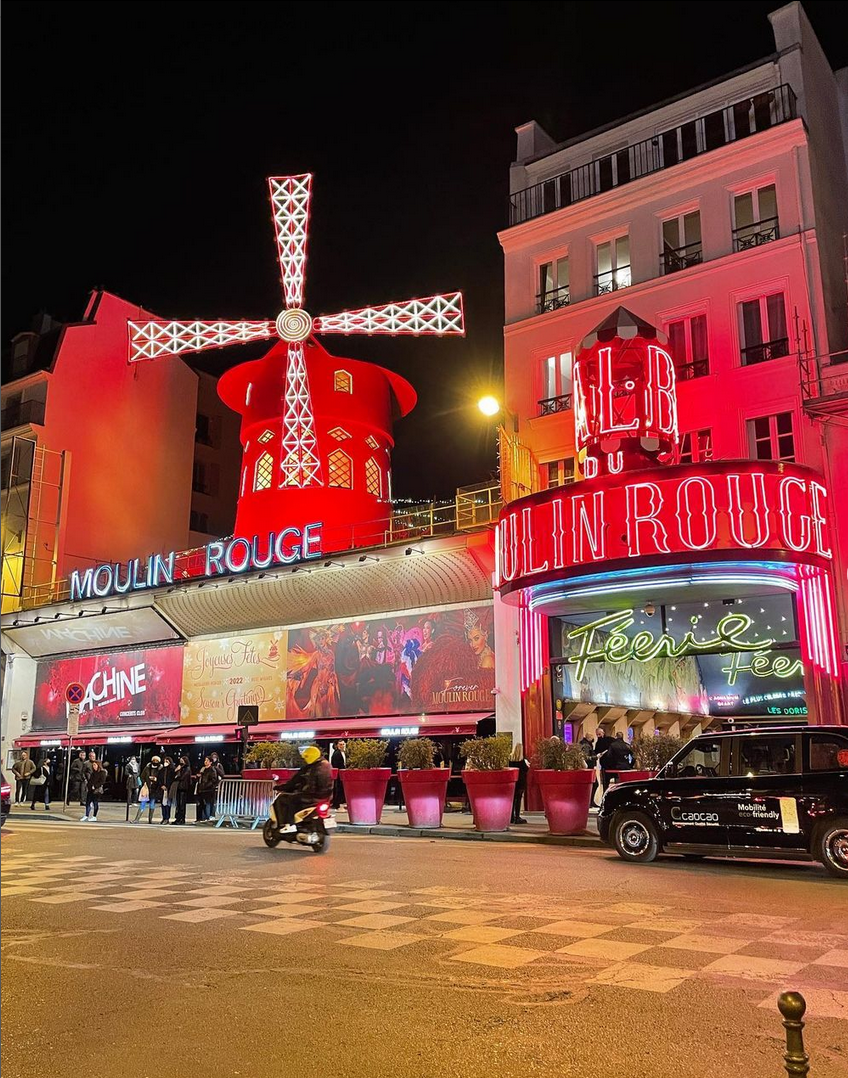 Moulin Rouge is arguably Paris' most famous cabaret. For more than a century, cabarets and dinner shows have been an essential part of the Parisian night scene. Today, French cabarets are a very popular option for special dates like birthdays, anniversaries, bachelor parties, or just for fun. World-class international stars such as Frank Sinatra and Elton John loved this venue and it is the center of many movies throughout history.
3 Days in Paris Itinerary Bonus
If you find yourself to have extra time on your 3 days in Paris itinerary, we included a few sites for you to visit to complete your Paris experience.
Eat traditional French food
End your stay the proper way with a dinner where only 2 choices can be found on the menu, meat or cheese. This friendly eatery screams every day with tourists and local visitors alike because the atmosphere is definitely great! The door handles lead to the room that resemble teddy bear bottles.
Champ de Mars
An expansive garden where you can have amazing views of the Eiffel Tower. If you come to Paris in the summer, you may end your evening here with a picnic as you enjoy the Eiffel Tower sparkle at night.
The Palace of Versailles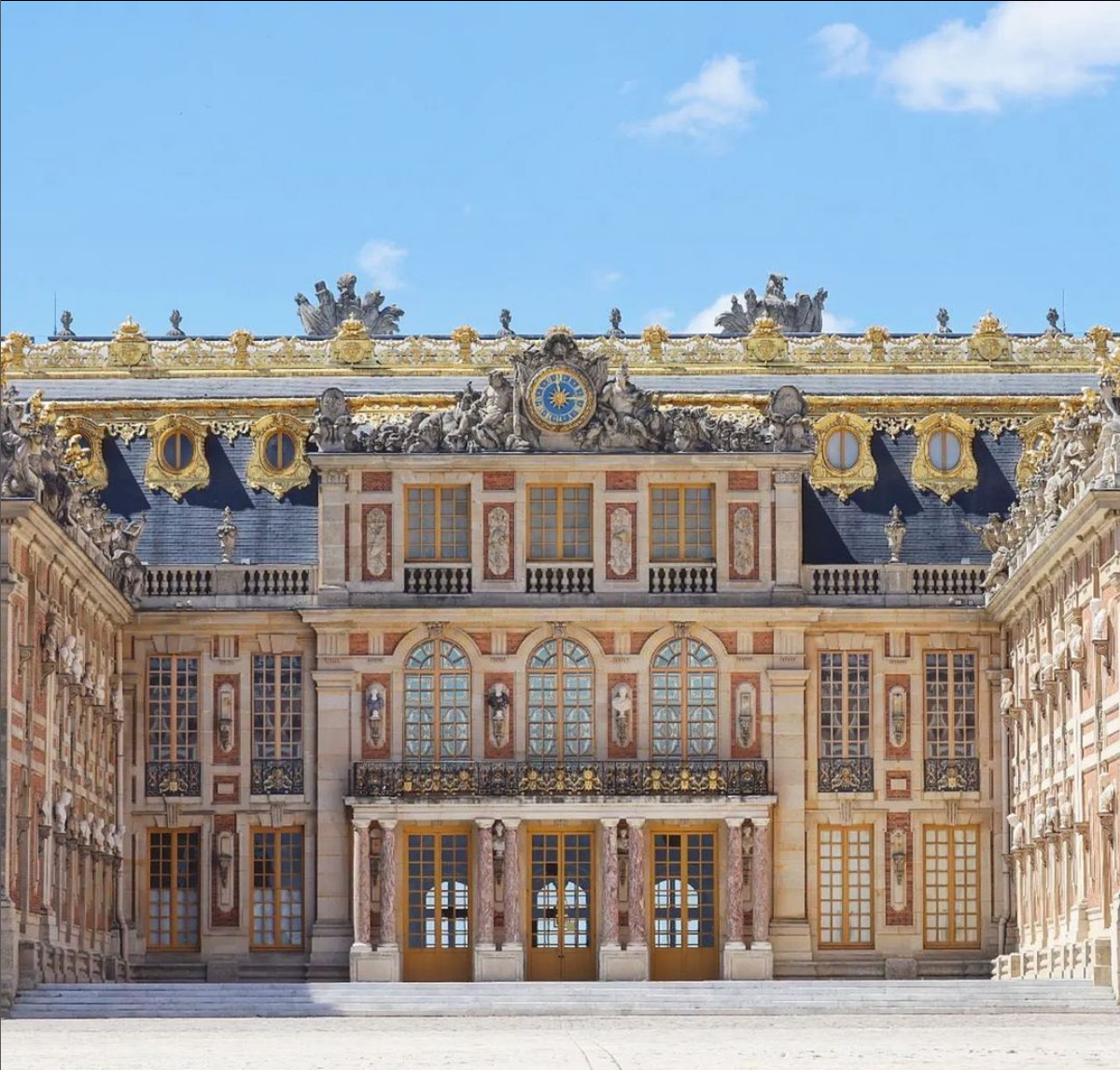 Versailles may be challenging to include on your regular 3 days in Paris itinerary considering the list of things to do and see. The Palace of Versailles is located just outside of Paris, and would require at least half a day to fully enjoy everything it has to offer. If you have more than 3 days in Paris, we would definitely include the Palace of Versailles as part of your itinerary.
Sainte Chapelle
Sainte Chapelle is one of the lesser-known chapels in Paris, but if you appreciate stained glass windows, then Sainte Chapelle is a must-visit. Since it is so near Notre Dame (only a minute walk), many people just visit Notre Dame and skip this extremely exquisite Sainte Chapel. Tucked away behind the Palais du Justice, the upstairs chapel – completely adorned with stained glassed windows. Sainte-Chapelle's upper level has over 1,000 striking and gleaming stained glass windows that tell the story of the Bible. Arranged across 15 main windows, the stained glass panes display over 1,000 scenes from the Old and New Bible.
Galeries Lafayette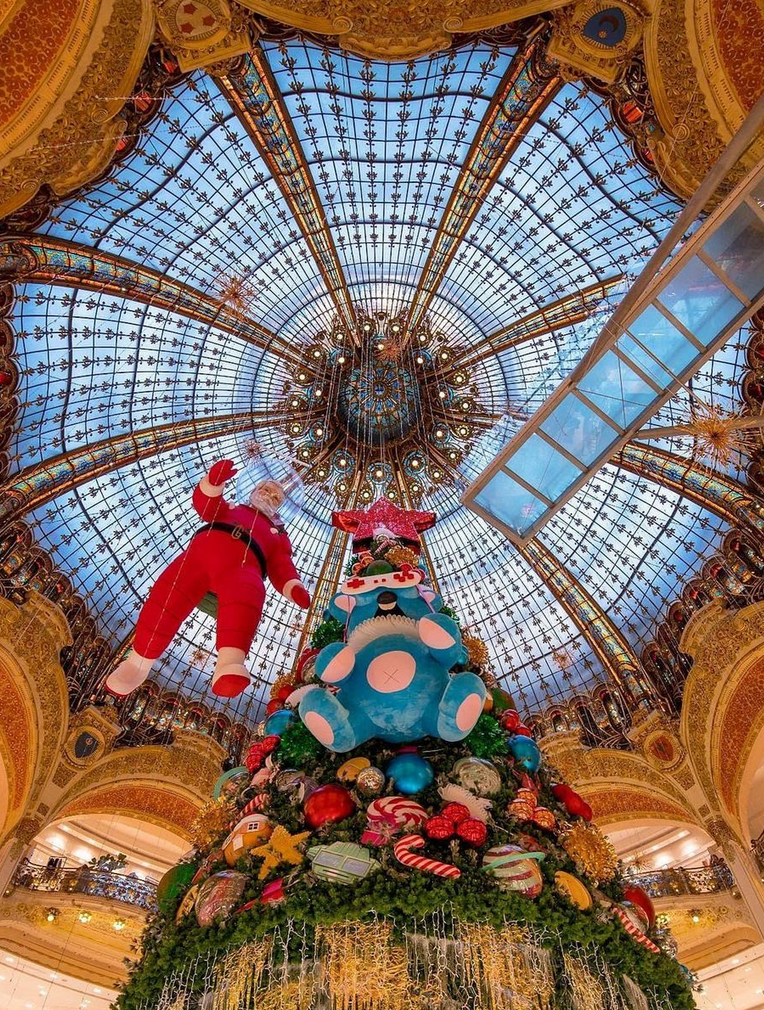 We definitely recommend setting time to shop during your 3 days in Paris. Consider dropping by the Galeries Lafayette. This is one of the most beautiful department stores that you will ever see. The enormous stained-glass dome at the center of the store is definitely worth a little detour. During Christmas time in Paris, both stores are decked out with stunning window displays. The main art-deco cupola of Galeries Lafayette boasts a larger than life-sized Christmas tree which has a different theme each year. Galeries Lafayette is also home to one of the best free panoramic views of Paris in the form of Galeries Lafayette rooftop terrace.
Centre pompidou
Centre Pompidou This is the largest modern art museum in Europe. It has an interesting design, with all of its plumbing and pipes located on the exterior of the museum, color-coded in vibrant colors. It's definitely a unique sight to see. This is large museum and you could wander here for hours.
Lachaise Cemetery
Lachaise Cemetery is the largest cemetery in Paris, France. Located in the 20th arrondissement, it is home to the graves of Jim Morrison, Edith Piaf, Oscar Wilde (and many more famous people). With more than 3.5 million visitors annually, it is the most visited necropolis in the world.
FREQUENTLY ASKED QUESTIONS
How Do I Get Around Paris in 3 days?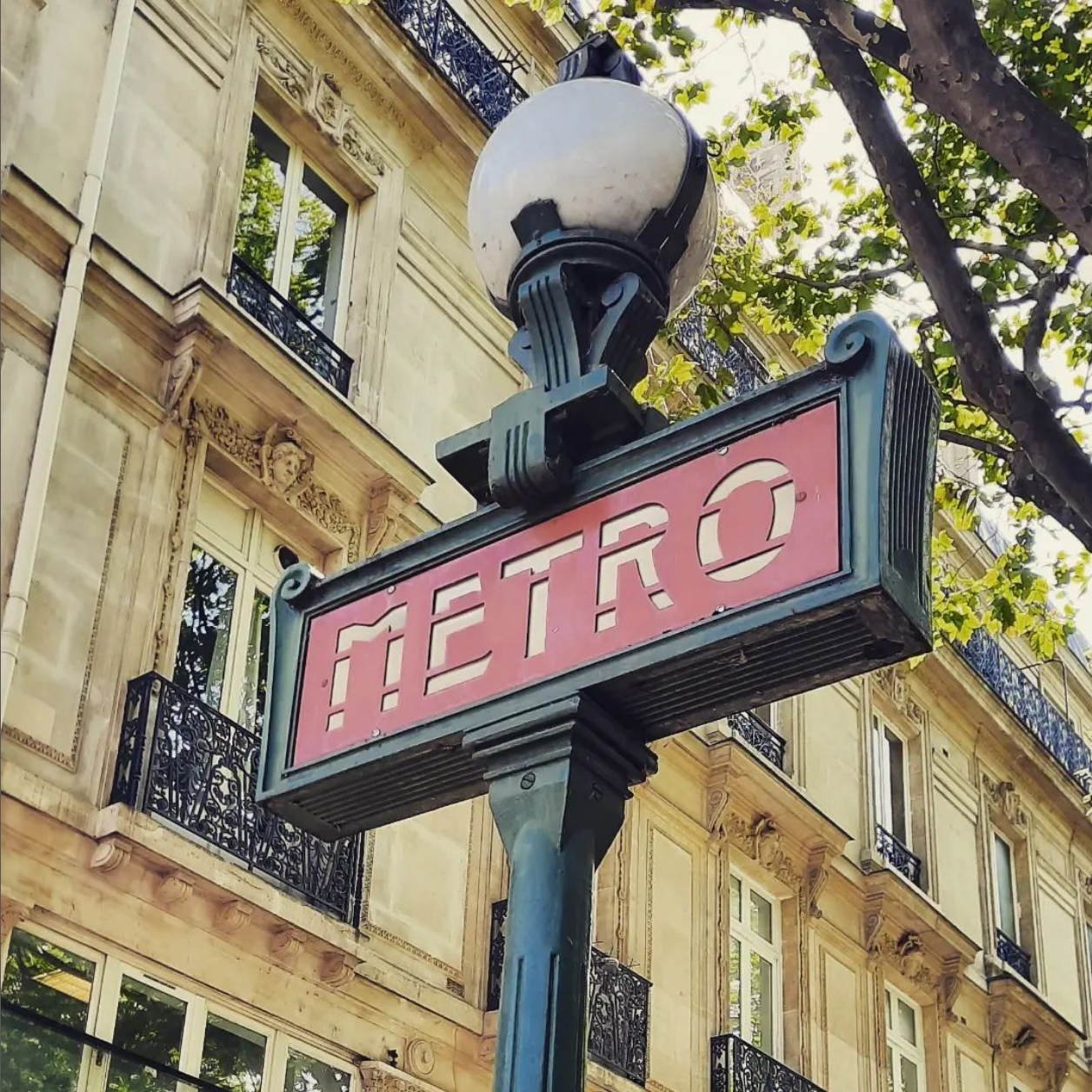 For those who are just starting their trip to Paris, getting around may sound overwhelming especially if you are seeing the Paris metro map for the first time. But we can reassure you that metro system works really well in Paris and is pretty easy to navigate once you get the hang of it.
We recommend buying a three-day Paris metro pass that will give you access to all the Paris metro stations and buses across the city.
When Should I Visit Paris?
We're actually happy visiting Paris any time of year. It works any time of year. Summer brings sunshine and warmth, even though it seems the city's busy at this time of year. We also enjoy autumn and spring when the climate is mild and the crowds are reduced. While the city's decorations during Christmas have a beautiful appearance, some shops particularly are worth checking out purely to see all the fancy decorations they've created. The city becomes quieter after Thanksgiving, and the temperature is very low.
Best Time to Visit Paris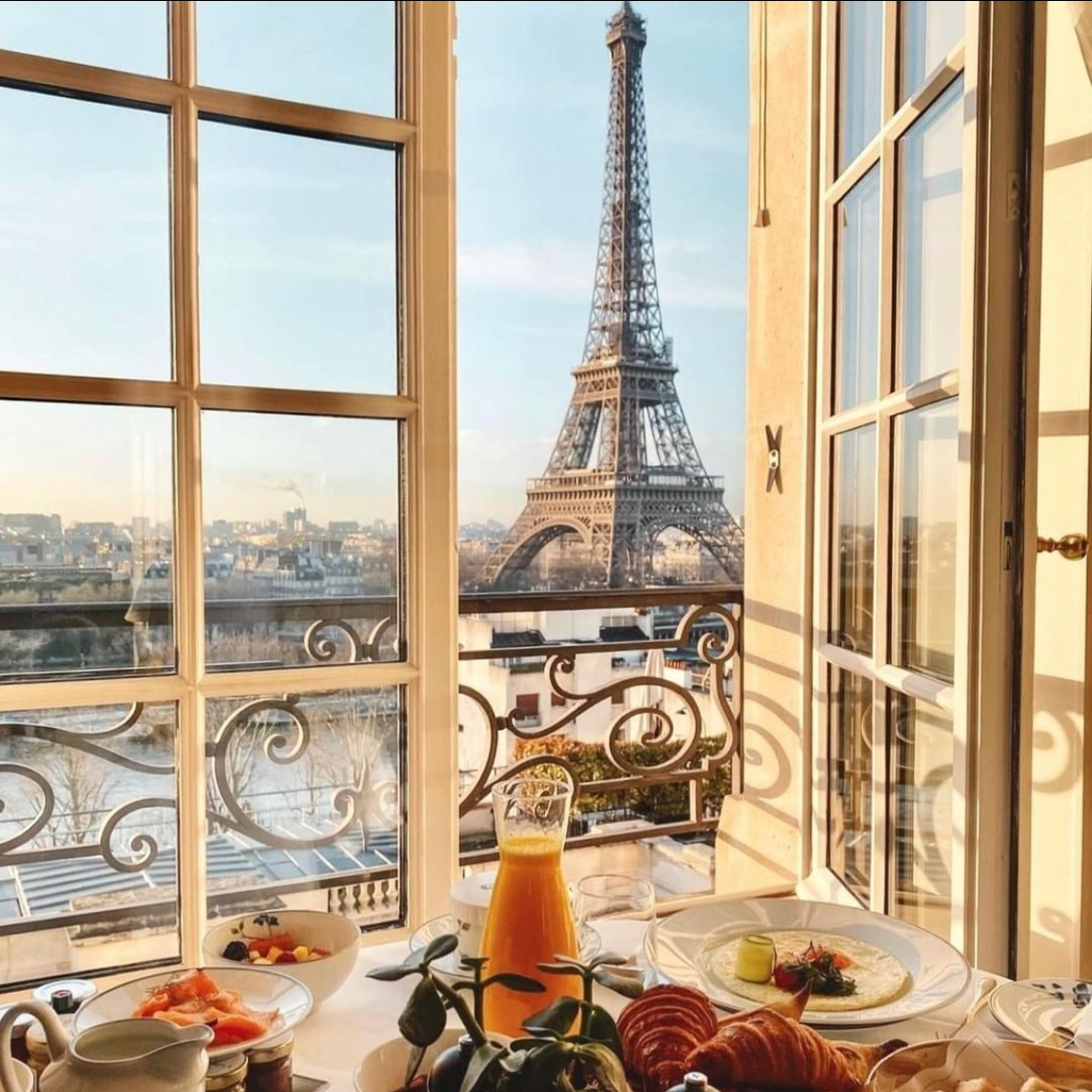 Spring is generally the perfect season to visit Paris. During these periods the weather has been great for sightseeing and the crowd has typically lowered over the summer months. Here is a breakdown of what is expected in Paris for each year: WINTER Paris is cold throughout the year with average lows around 5°C and average lows hovering over freezing. In the winter, rainfall levels in Paris can reach about 8 days. Skies are often cloudy. Spring brings warm temperatures and clear skies.
Is 3 Days Enough for Paris?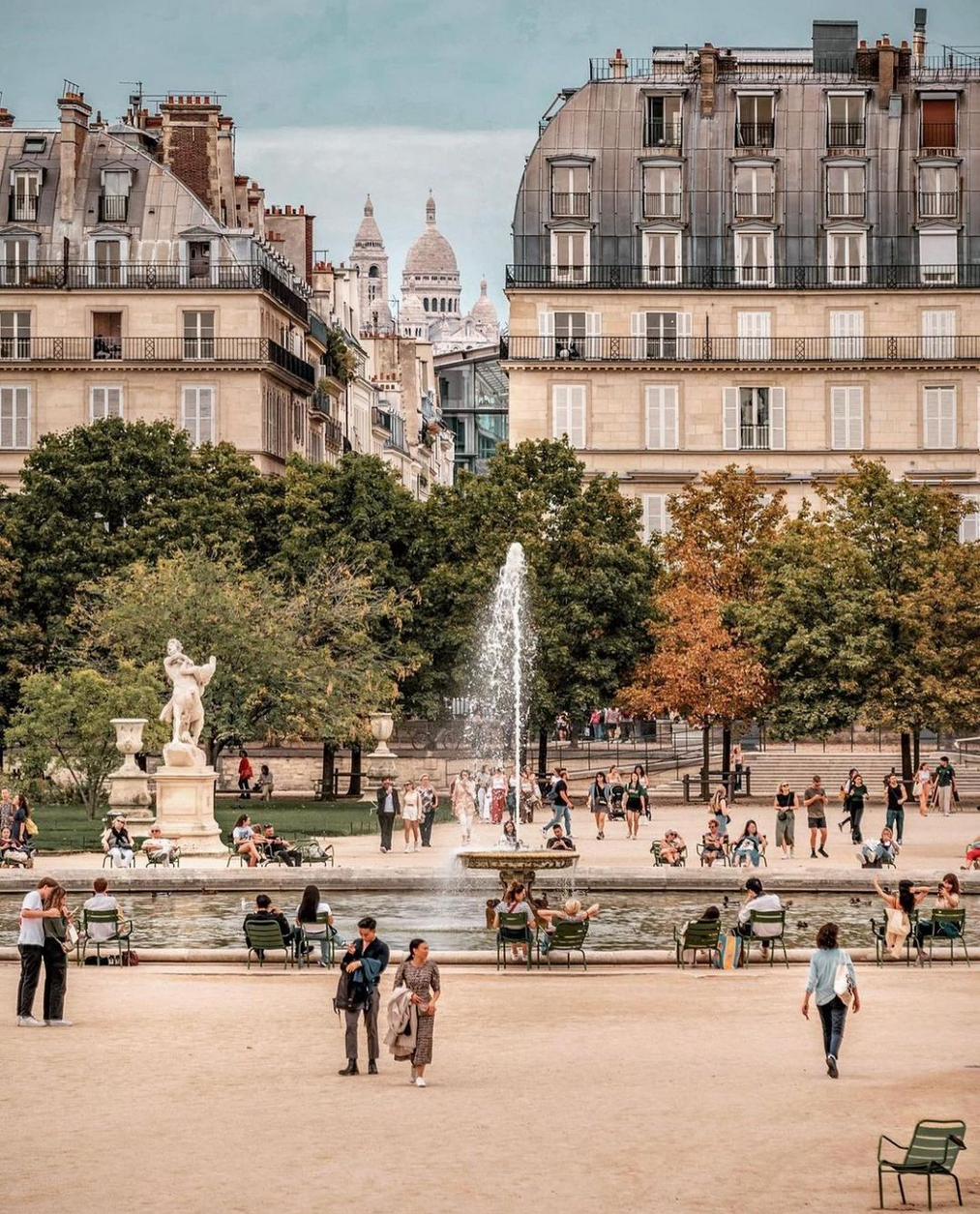 Three days in Paris may only seem like a short amount of time, but three days in Paris is certainly enough to see a lot, and works well either as a long weekend, or as part of a longer Europe trip itinerary like this .
To help you with your planning, we're going to share with you everything we think you need to know to spend three days in Paris. We're going to give you a suggested 3 day Paris itinerary, tips for getting around, advice on where to stay in Paris, our thoughts on when is best to visit and even some suggested ways to save money in Paris. Let's get started!
How Many Days Would You Need in Paris?
3 days in Paris is enough to see the important landmarks such as the Eiffel Tower, Arc De Triomphe, Place De la Concorde, and famous museums such as the Louvre Museum or Musée d'Orsay. However, for those who want to fully-immerse in the total Paris experience, we recommend 5 days in Paris.
We also have a 5 days in Paris itinerary for you if you decide for a longer stay!
How Much Does It Cost Three Days in Paris?
Your budget for Paris largely depends on the number of days of your visit.
For 3 days in Paris, it can roughly cost about $903 for a solo traveler, $1356 for couples, and $1987 for families. Paris hotel prices in the center range between $292 and $730 for a nightly average — while Airbnb rental costs you $191 per night for the whole apartment.
You Might Like: