Do you have 5 days in Paris and wondering how to spend it? When you have so many famous sites to visit such as the Eiffel Tower, Louvre Museum, Notre Dame Cathedral, the Arc de Triomphe, you have to make to sure you have a perfect day-to-day itinerary to make the best out your 5 day sin Paris. We've compiled our exclusive 5 day itinerary designed to showcase the best of Paris to any visitor making its way to the French capital.
For travelers deciding how many days they need to experience the City of Light, then 5 days in Paris is the perfect amount of time to get to know the French capital on a more local level. Whether you want to eat the best food, see the quirkiest of museums, or simply soak up some of Paris' charm, here's your ultimate guide and itinerary on how to spend five days in Paris.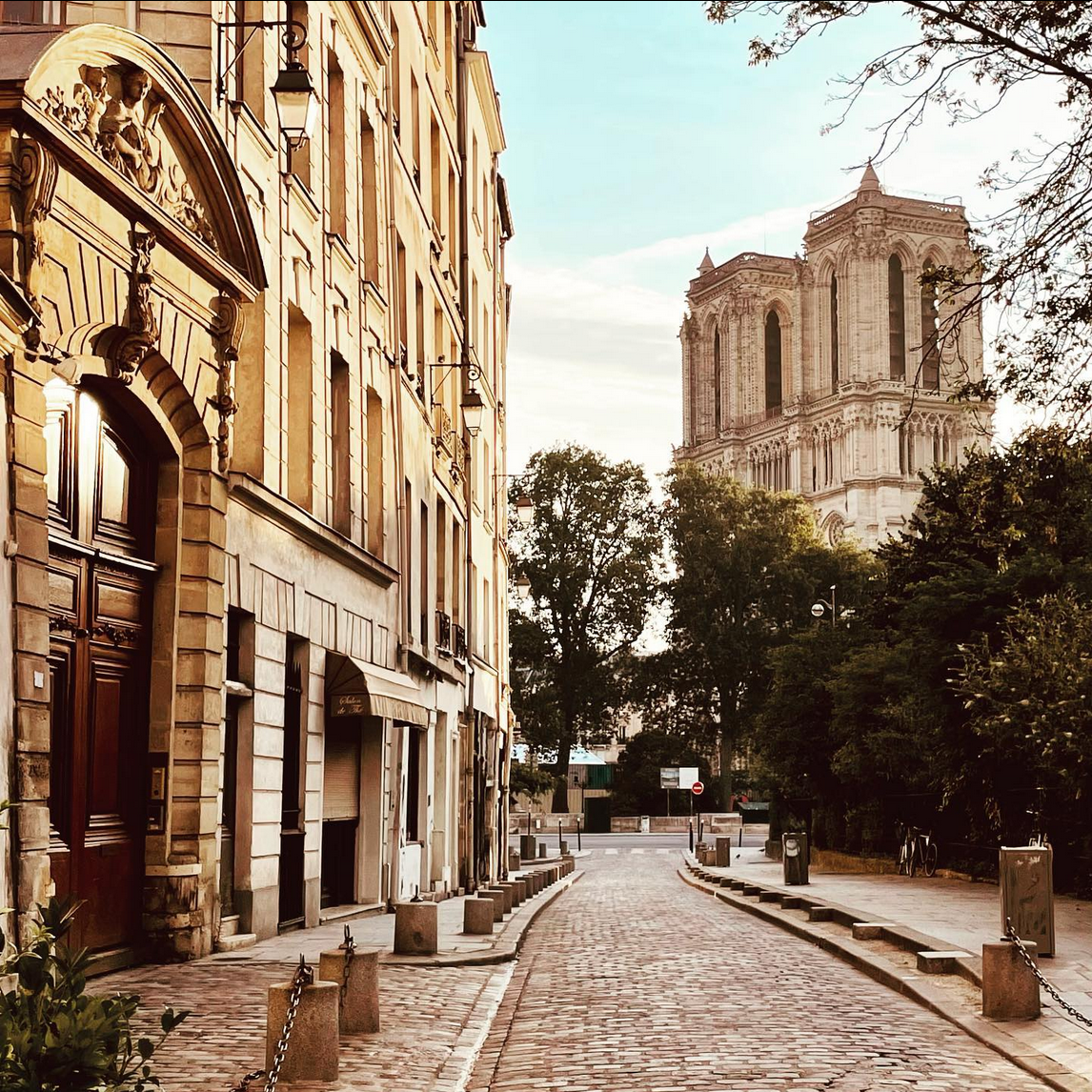 We designed this 5 day itinerary to Paris to make your days as most efficient as possible, keeping in mind that there are certain museums that are open on specific days and how to avoid the largest crowds. I spent hours and hours planning my family's recent 5 day trip to Paris and to save you a little time, and I've laid it all out in this 5 days in Paris itinerary.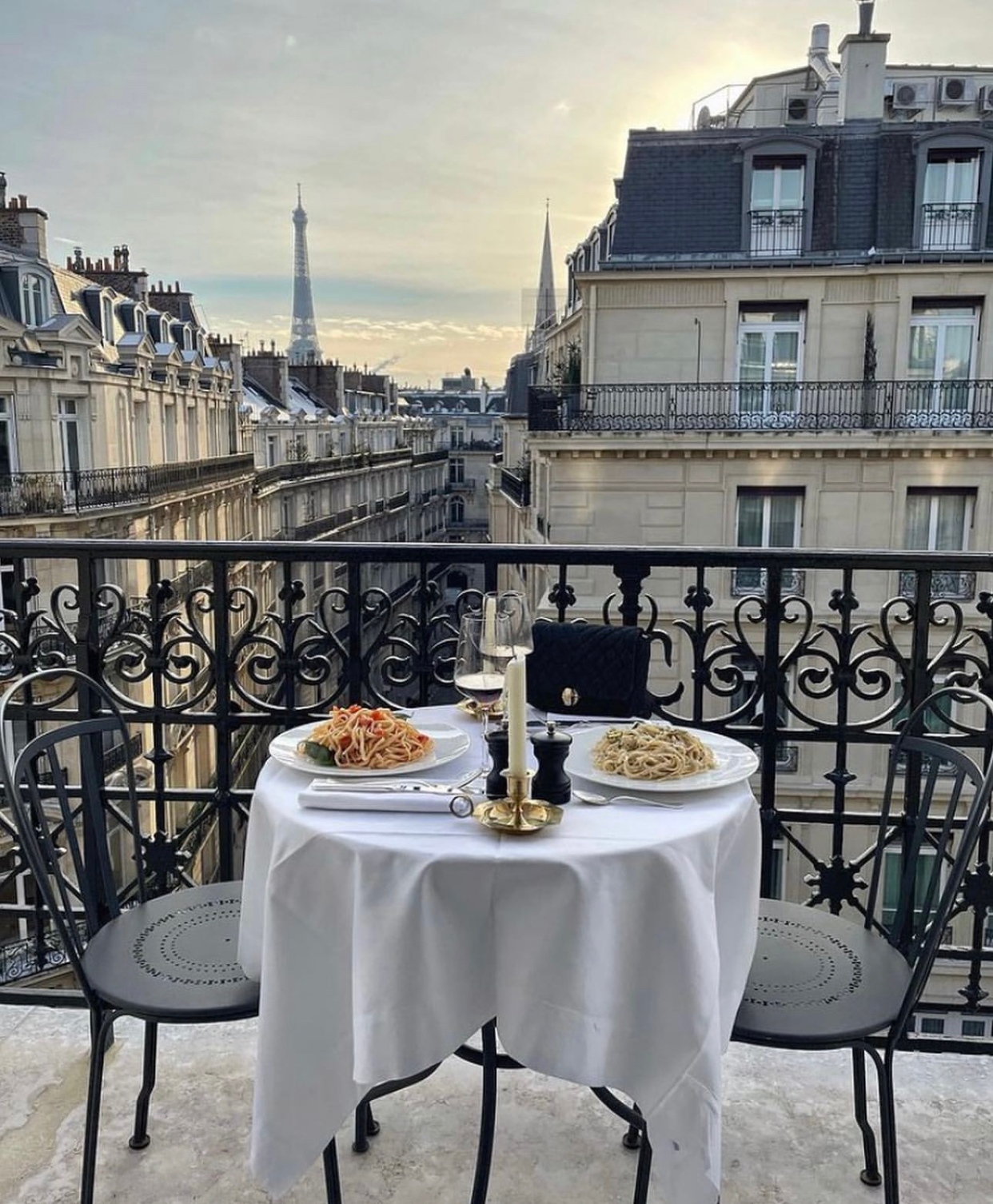 Paris is one of my favorite destinations in the entire world and a city that would take a lifetime to see. I've been to the city more times than I remember — I even moved there for a while — yet I've barely scratched its surface.
Apart from including the Eiffel Tower and Arc de Triomphe in the 5 days in Paris itinerary, we also included where to eat and the best neighborhoods to stay in Paris.
THINGS TO DO IN PARIS Day 1 : Champs Elysées | Arc de Triomphe | Trocadero | Champs de Mars | Eiffel Tower
We start your 5 days in Paris itinerary with a trip to the most iconic sites in the city of light such as the Arc de Triomphe and the Eiffel Tower. I remember visiting Paris for the first time and was in immediate awe when I caught the first glimpse of the Eiffel Tower – it was truly magical. So it is only fitting that we get your first of five days in Paris with these historic sights!
Champs Elysées
The iconic Champs Elysées is widely regarded as "the world's most beautiful avenue", dotted by gorgeous buildings in between a wide array of high-end boutique and department stores. It is truly majestic – 70 meters wide and almost 2 km long from the place de la Concorde to the place Charles de Gaulle. The Avenue des Champs Elysées is one of the main touristic attractions of Paris, so it's easy to see why some people would consider it the most beautiful avenue in the world. It's only appropriate we start your 5 days in Paris with a trip to Champs Elysées.
5 Days in Paris Travel Tip: Fancy a Louis Vuitton handbag? An Hermes scarf? The Champs Elysées sidewalks are littered with stores: from designer label goods to French souvenirs, you'll find them all.
Arc De Triomphe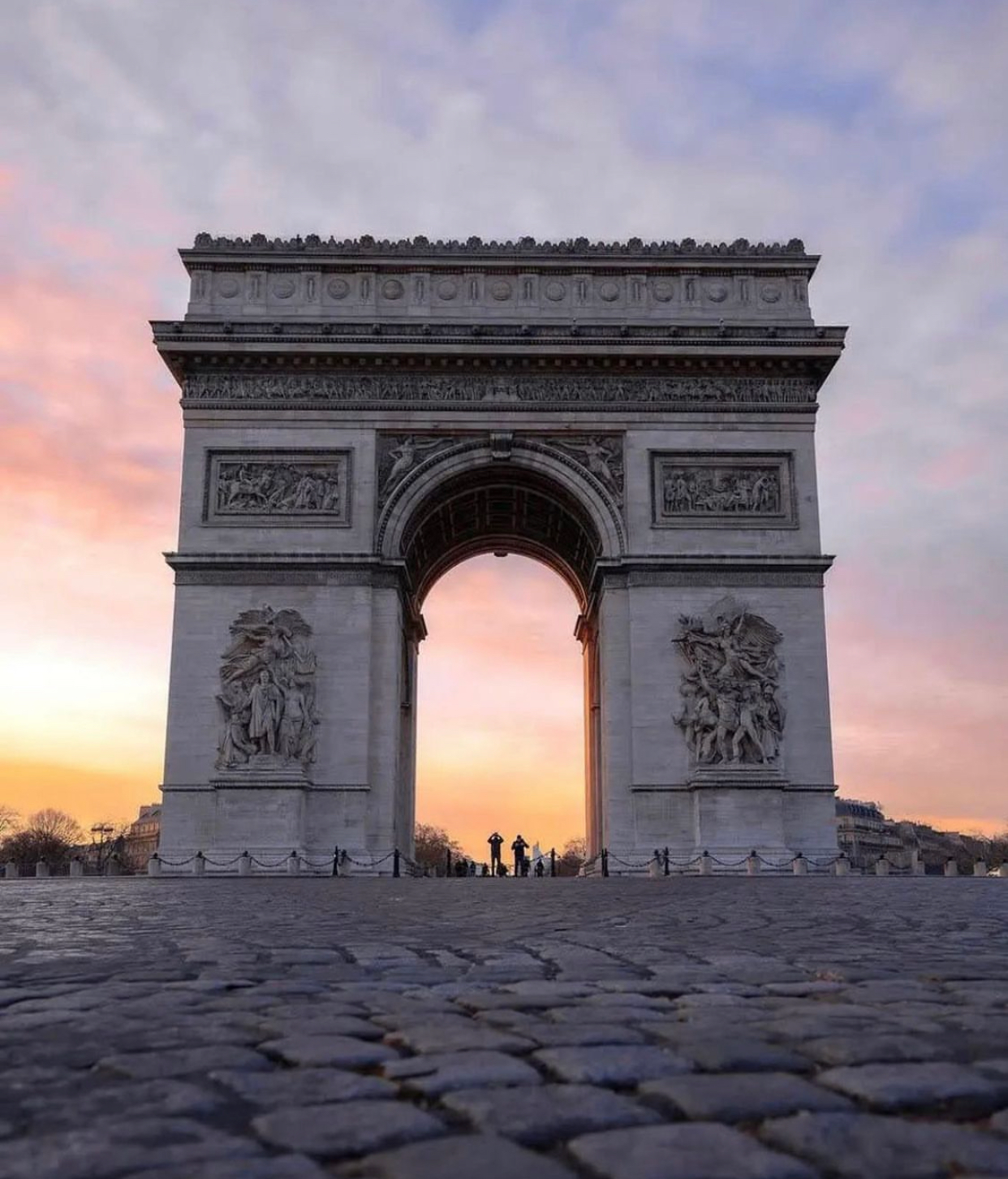 The Arc De Triomphe is located in the center of the city and is one of the top attractions in Paris. Taking inspiration from the ancient Roman triumphal arch style, this structure stands tall in the center of Paris. Climb atop the Arc De Triomphe and witness splendid views of Paris and its many shopping streets. The Arc de Triomphe is in the roundabout of a very busy street, so if you want to visit the Arc or just get up close, you should use the underpass to get there and not attempt to cross the street in the middle of traffic. To go to the top of the Arc, you will need a ticket. Note that visiting the Arc de Triomphe involves climbing up no less than 284 steps. The view from the top is truly magical, where you can also catch a glimpse of the Eiffel Tower. If schedule permits, we highly recommend to visit the Arc de Triomphe at night as well, it so beautifully lit!
Champs de Mars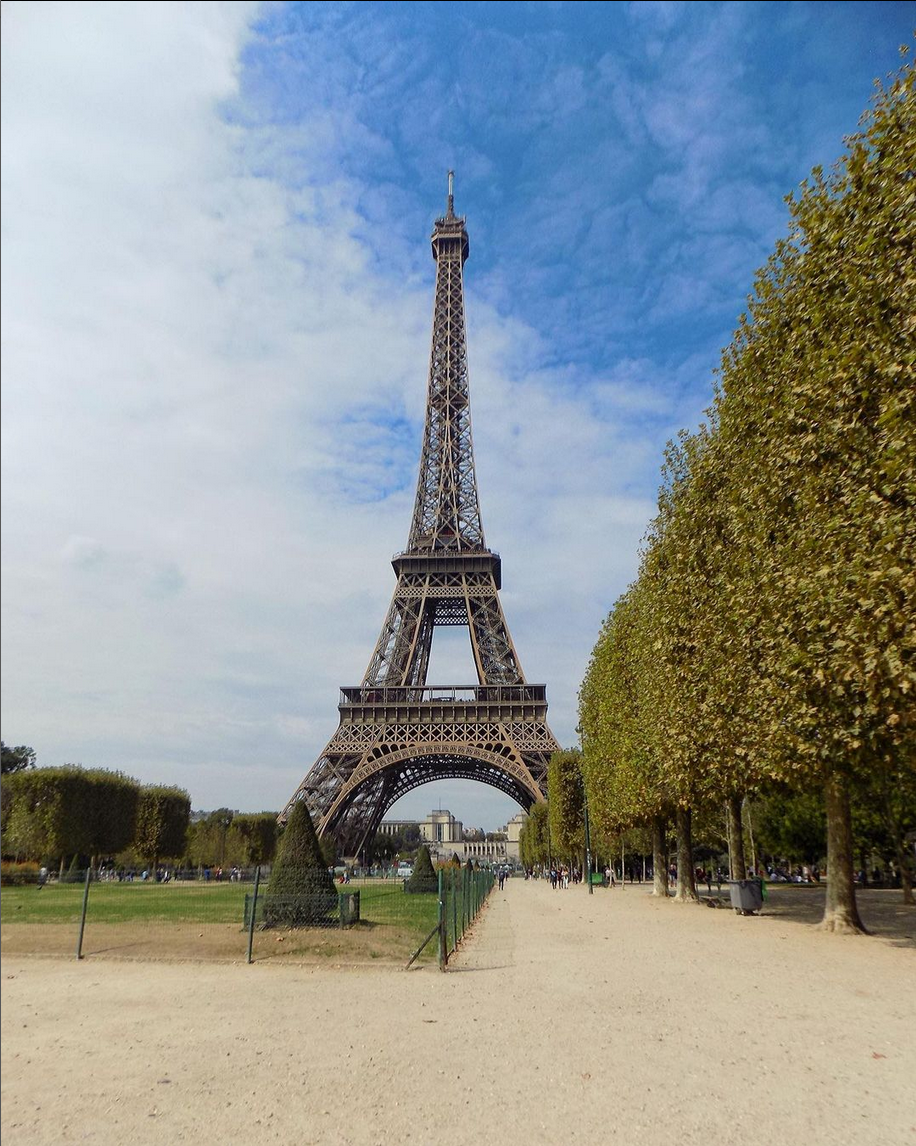 Champ de Mars is a park was first opened in 1780, next to the École Militaire. It is a large public green space that is 780-meter long, 0r 2,574 feet, it runs along one side of the Eiffel Tower and Trocadero. Tourists and locals both love it and head there en masse at weekends or on special occasions – it's a perfect place for picnics and it has incredible views of the Eiffel Tower. And it's free!
5 Days in Paris Travel Tip: Make your way to Trocadero and catch the famous view of the Eiffel Tower!
The Eiffel Tower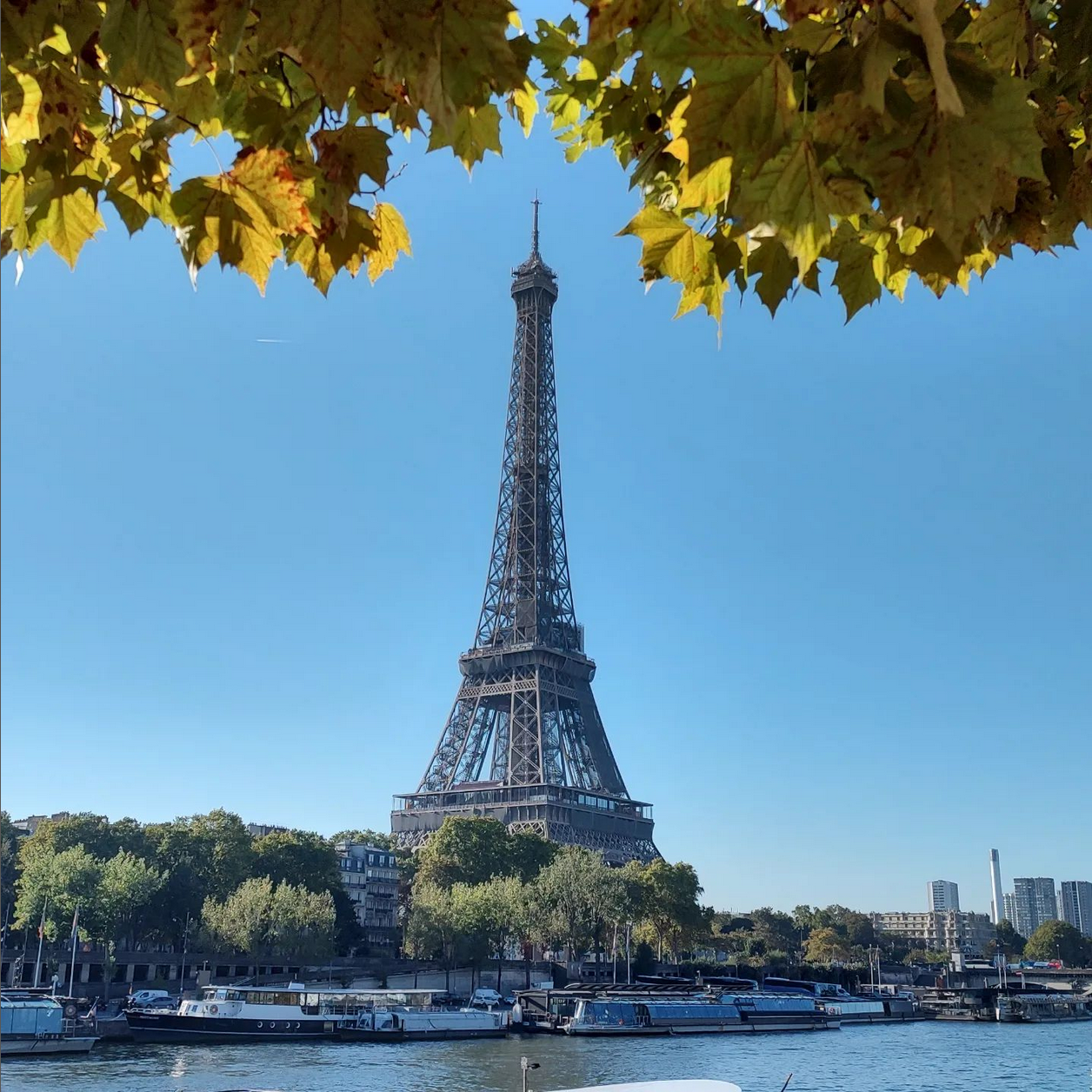 The Eiffel Tower is Paris' most iconic monument, so it's only appropriate your 1st day in Paris starts with the Eiffel Tower. Built in the 1880s for the 1889 World Fair, it was actually disliked by many people when it was first built. Today, the locals love it; it's a symbol of the city and one of the most recognized buildings in the world. Standing 324 meters (1,062 feet) tall, it offers some of the most magical views of Paris. The Eiffel Tower displays a marvelous view during the day as well as the night. Make sure to visit both these times for a different experience.
You can visit the first floor of the Eiffel Tower via the stairs. To get to the second floor, you must purchase a ticket via a lift/elevator or stairs, or buy a separate ticket to visit the top of the Eiffel Tower using two elevators. It is highly, highly recommended that you purchase these tickets in advance (like as soon as they open up) or you will be waiting in extremely long lines for same-day tickets, if they are even available. For dinner, I made a reservation at Les Cocottes , which was a short walk from the Eiffel Tower.
THINGS TO DO IN PARIS Day 2: Orsay Museum | Louvre Museum | Place de la Concorde | Palais Royal
Your itinerary for your 2nd day in Paris is all about having a mix of culture, history, and frolicking the famous gardens in Paris.
Orsay Museum (Musee D'Orsay)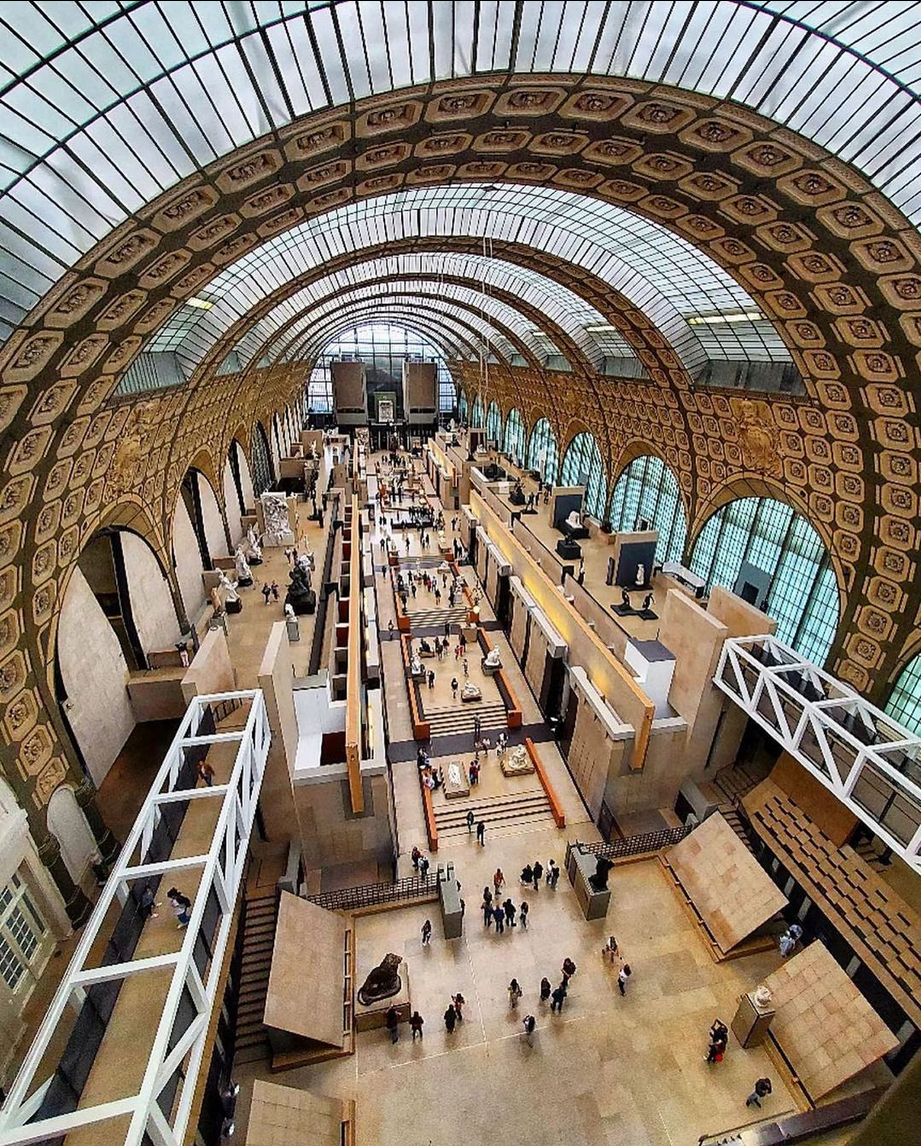 Musee d'Orsay is one of the world's best loved museums and is located just a short distance away from the Eiffel Tower. It's housed in the glamorous Gare d'Orsay train station, which was first built in 1986 and the venue itself is an art nouveau architectural showplace. Musee d'Orsay is home to France's national collection of works which includes an extensive collections of paintings and sculptures.
Musée d'Orsay is located in close proximity to the Louvre and is home to many of the best impressionists and post-impressionist works in France.
Tip when visiting Musée d'Orsay: Try to enter the museum as soon as it opens and factor in at least 2 hours for the visit.
Louvre Museum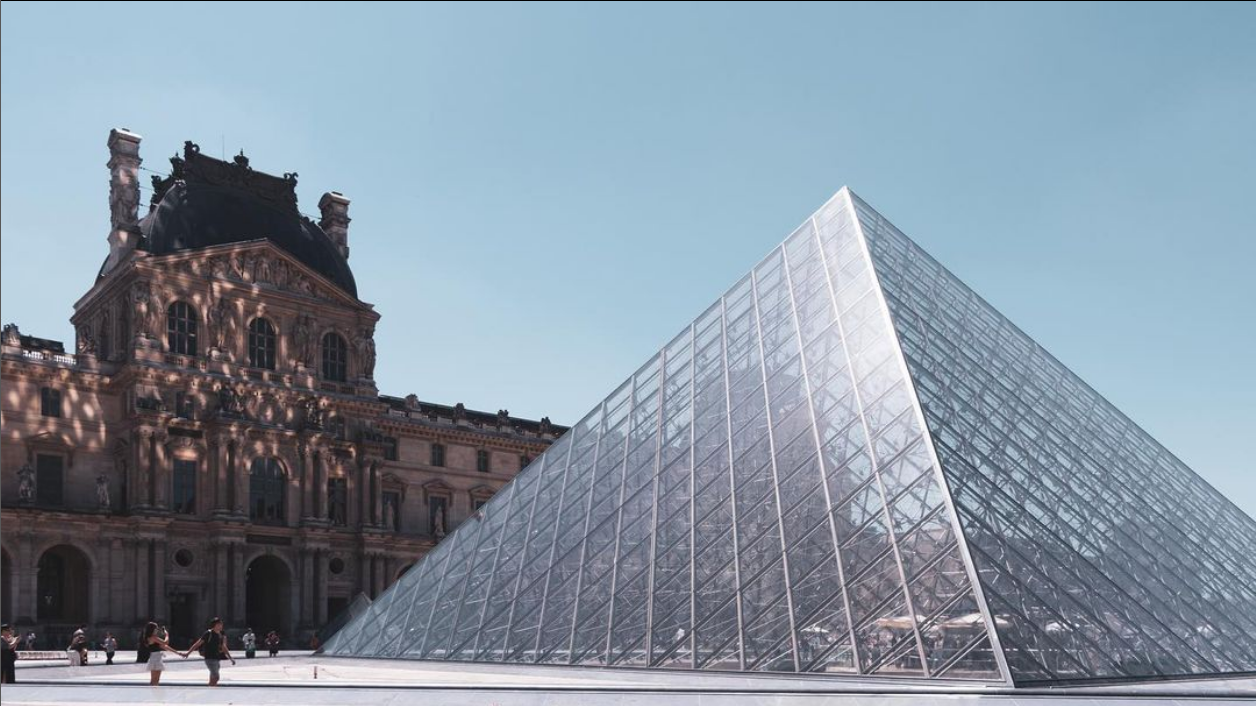 If you're an art lover, then you can't go to Paris and miss the largest museum in the world, The Louvre. This iconic museum is home to the likes of the Winged Victory of Samothrace, as well as the ever-smiling Mona Lisa.
This famous monument is best known for a plethora of art exhibits as well as collection from around the world. It witnesses a crowd of people who visit from across the globe to catch a glimpse of the famous Mona Lisa — painted by Leonardo da Vinci. The timeless glass pyramid that has now become a symbol of sophistication and elegance is also one of the most photographed monument of the city. Apart from the Mona Lisa and the myriad of paintings, the museum also hosts intricate sculptures within its premises. With the amount of paintings, prints, and drawings in the Louvre Museum, it's nearly impossible to see them all. We recommend to do research beforehand on which art pieces to see to make the best out of your visit. They say it would take almost 3 months to look at each piece for 60 seconds, so it's best to plan ahead with only 5 days in Paris.
Tip when visiting the Louvre: The museum is least crowded during the noons and off-season. There are several lines for individuals, groups and professionals – make sure you save time by getting into the right queue. Get a Paris Museum Pass to skip the line (especially during the summer months) when the line can be very long.
Place de la Concorde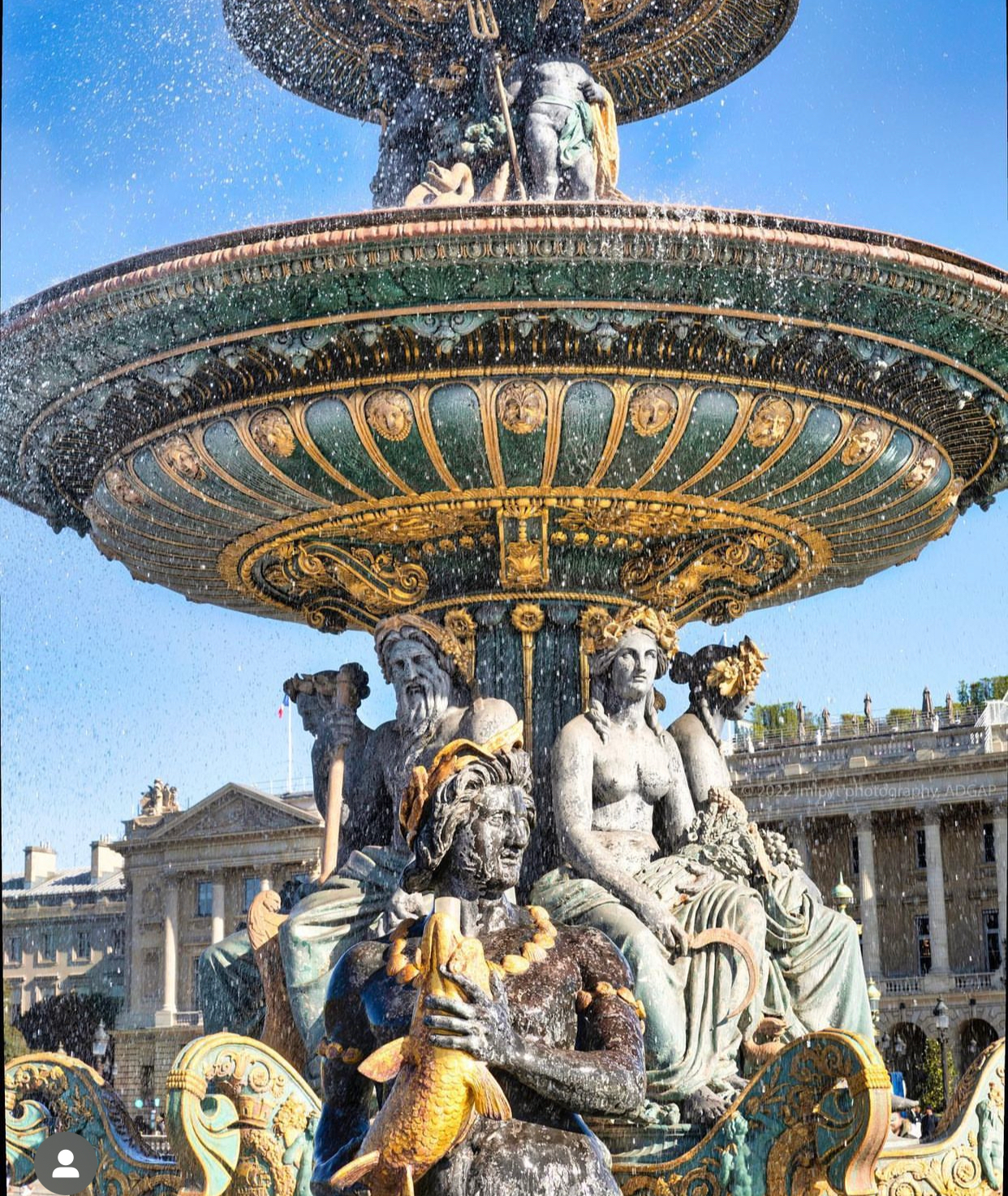 Your 5 days in Paris would not be complete without a visit to Place de la Concorde. Apart from a famous scene from the Devil Wears Prads, the Place de la Concorde is a famous square in Paris that has several interesting features including the luxurious Obelisk, Fontaines de la Concorde and the rue de Paris. Luxor Obelisk reaches 75 feet, weighs 230 tonnes and is more than 3000 years old.
Palais Royal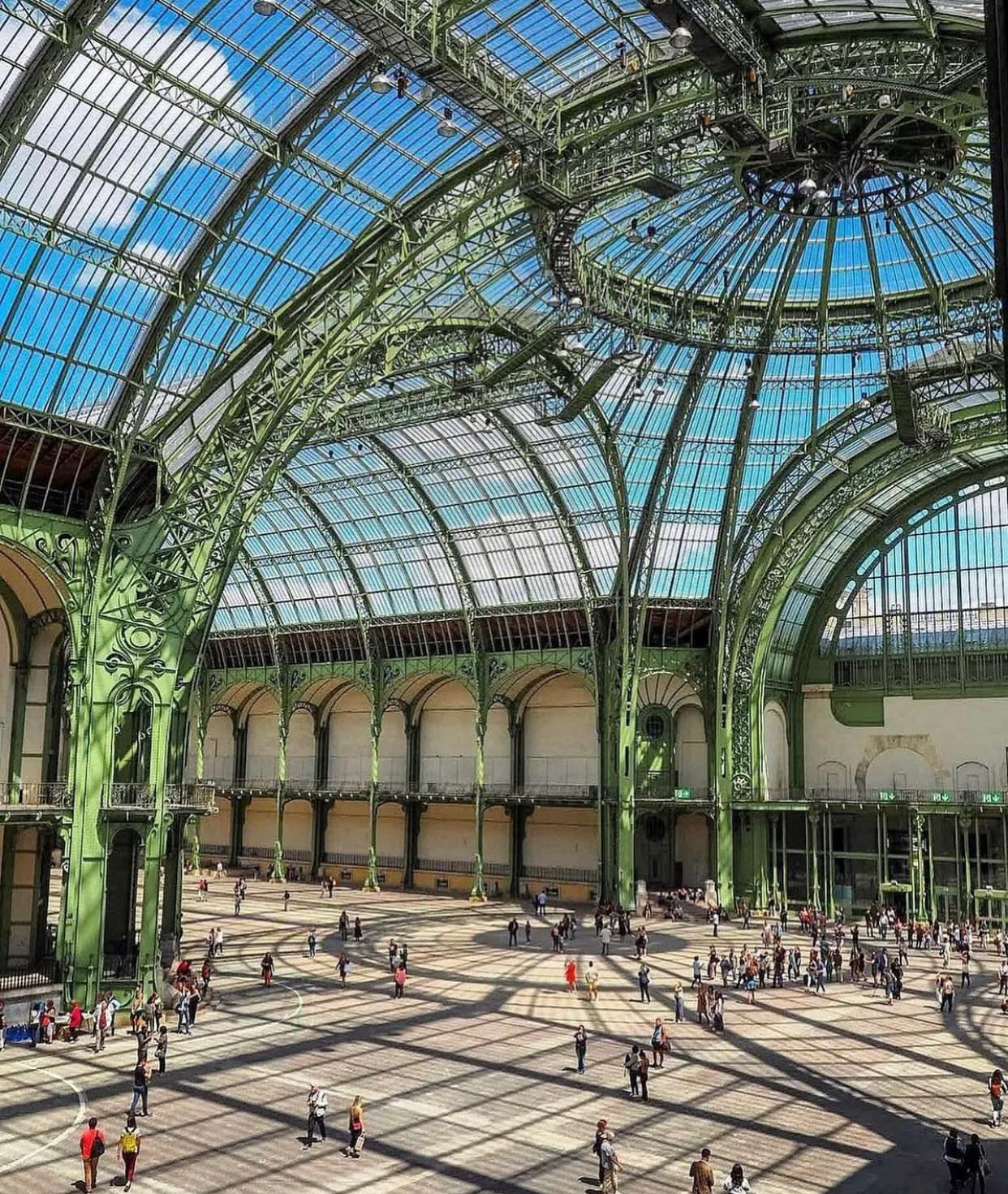 The beautiful Palais Royal is widely regarded as one of the top Instagrammable place in Paris. With its Colonnes de Buren art installation., Palais Royal is an interesting place to visit during your 5 days in Paris.
THINGS TO DO IN PARIS Day 3: Versailles
In your 5 days in Paris itinerary, we are setting a day trip for Versailles, which is located just outside of Paris. The Château de Versailles was constructed for King Louis XIV's hunting lodge during the 17th century and represents an exquisite piece of French architecture. The State of Versailles is situated on over 900 hectares and includes the Palace of Versailles, the magnificent Versailles Gardens with more than 250,000 trees and more than 50 Foundation Sites.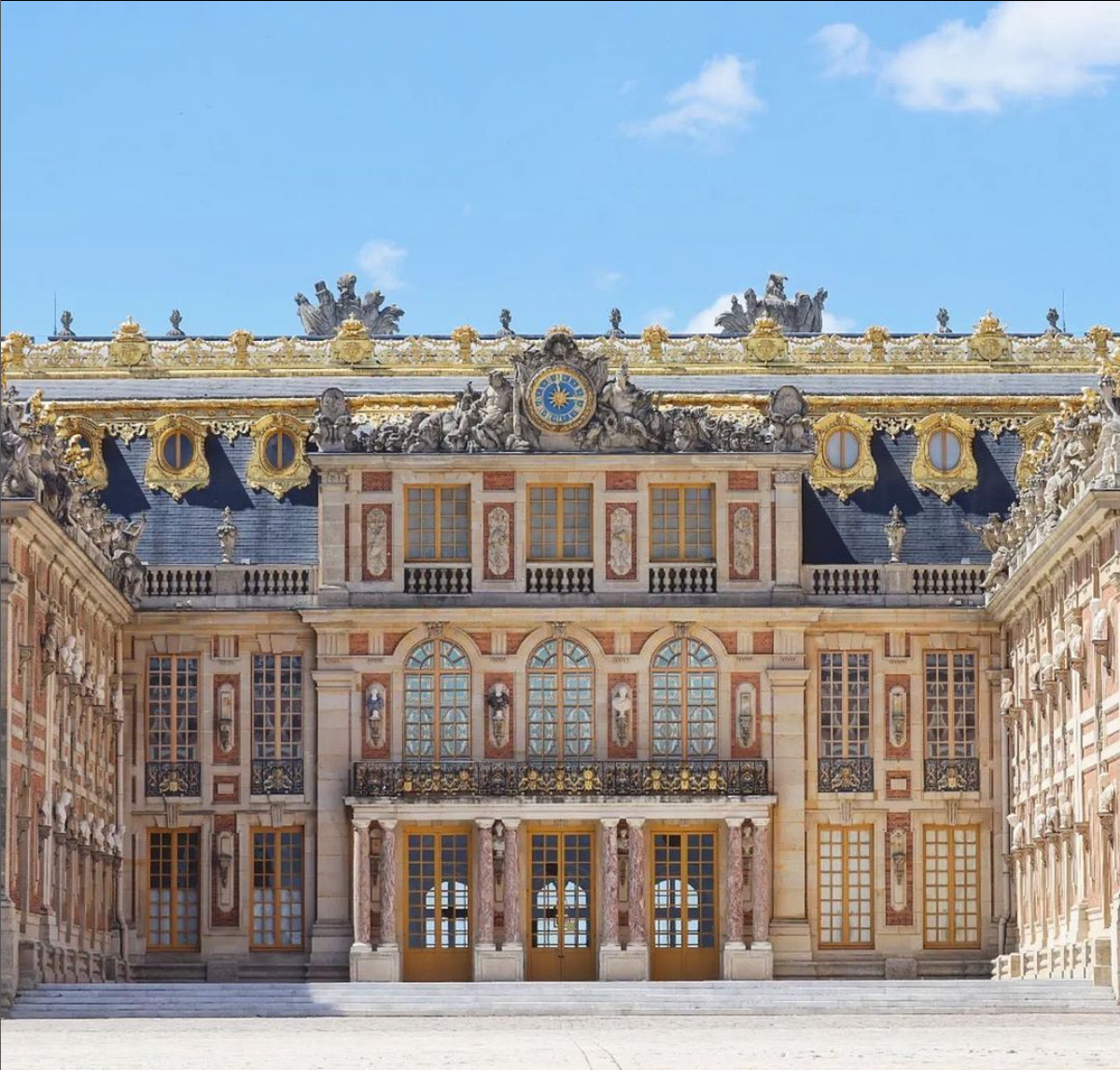 Apart from the Palace, the Gardens of Versailles are arguably some of the famous gardens in the world. If you catch a beautiful sunny day on your trip to Versailles, you may catch swans taking their own stroll around the fountains.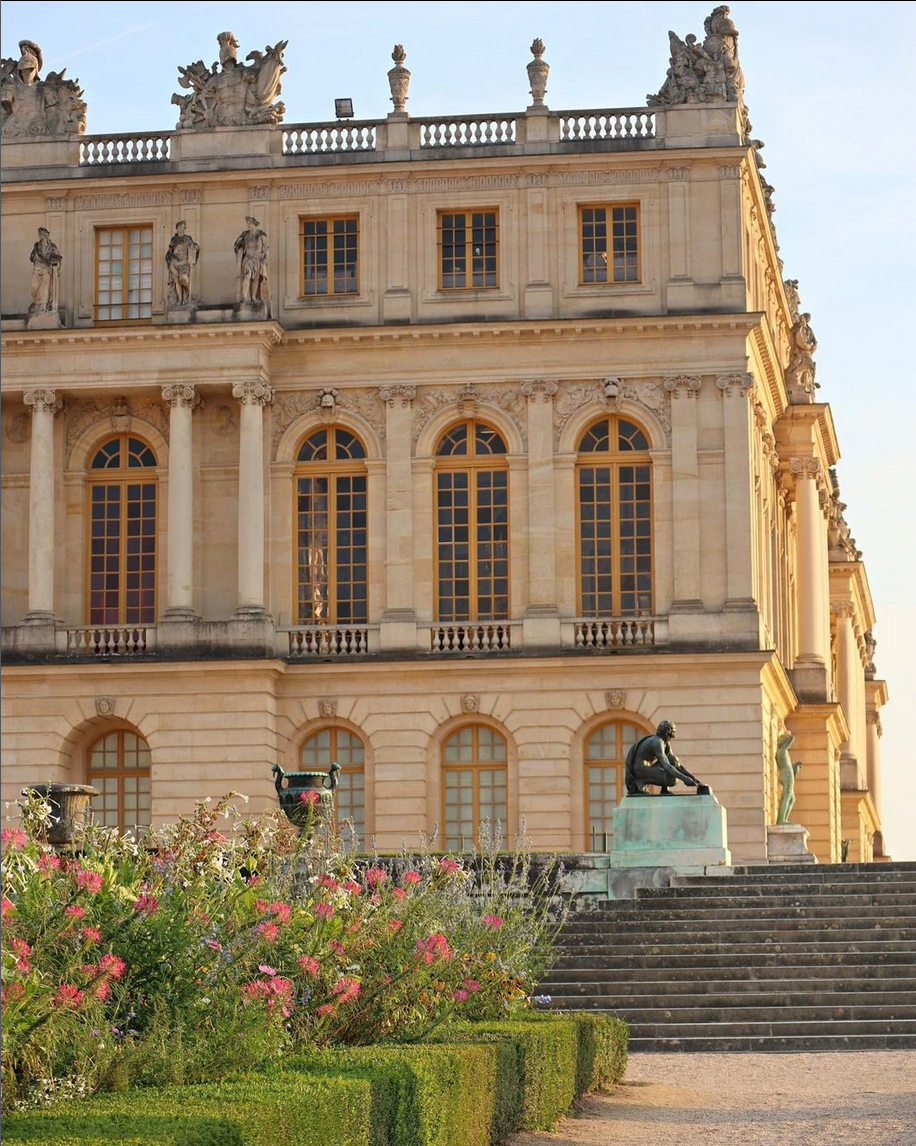 Versailles is located southwest of Paris, and the ride takes approximately 30 minutes depending on where in Paris you are coming from. We recommend checking the RER C train daily schedule to plan your trip accordingly!
THINGS TO DO IN PARIS Day 4: The Latin Quarter | Notre Dame | Le Marais
Day 4 in Paris 5 day itinerary takes in your exploration of Île de la Cité. This region is renowned in Paris as centre of university life but is also the birthplace of the Roman Paris — Lautetia (IC AD). It is believed that Lutetia's Roman Forum – the centre of religion and civic life in Roman times was situated today at rue Soufflot, while today rue St. Jean is the former cardo Maximus and the main route in Roman times. As you explore some of the historic buildings in the neighborhood, day 3 will include visits to some stunning gardens within the surrounding vicinity.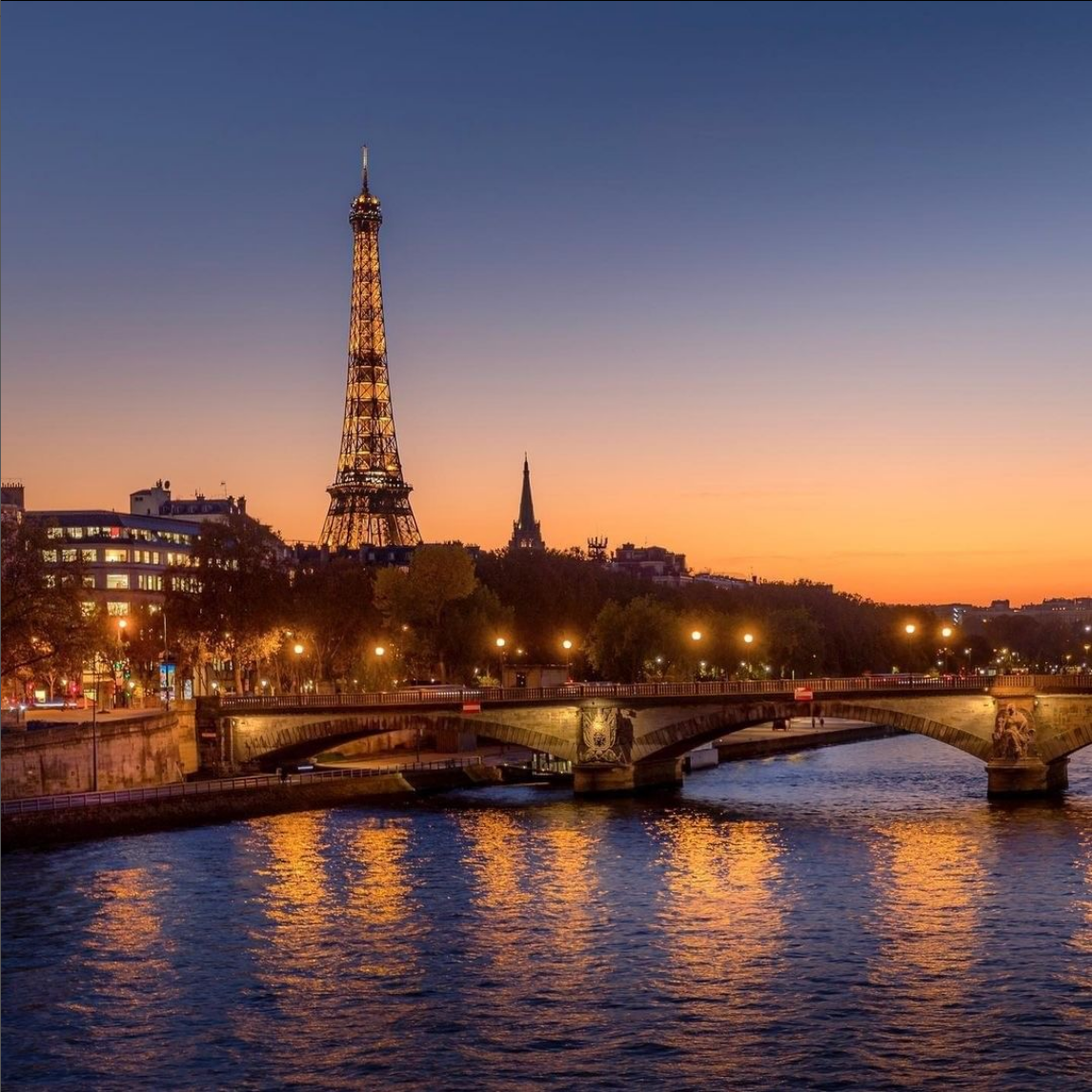 Ile de la Cité, which is an island in the Seine River and where you will find famous landmarks like the Notre Dame Cathedral, Sainte Chapelle (famous for its stained glass windows), and Place Dauphine (famous from "Midnight in Paris"), Pont Neuf, as well as the Monument to Holocaust Deportees.
The Latin Quarter
Your 5 day in Paris itinerary would not be complete without a visit to the Latin Quarter. Whether you're looking for happy hour, or some late night shopping (in the form of Shakespeare and Co, one of the best Anglophone bookstores in Paris ), you'll find all this and more in the Latin Quarter neighborhood. The area's many cafés and restaurants are laid-back, welcoming, and filled with Parisians, students, and tourists. There are several attractions to visit, like the Pantheon , the Musée National du Moyen-Âge, the Luxembourg gardens and museum and the Arènes de Lutèce.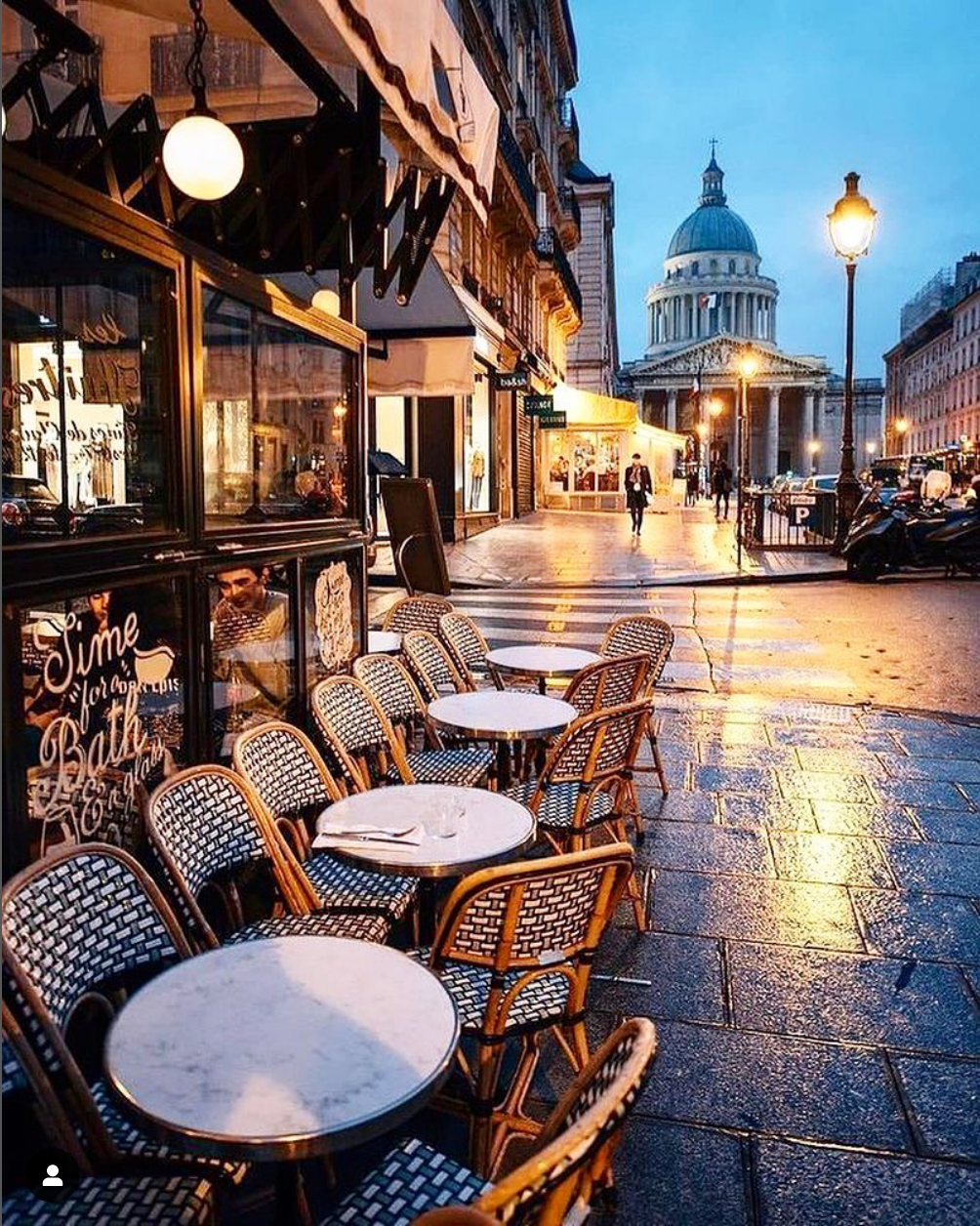 Notre Dame Cathedral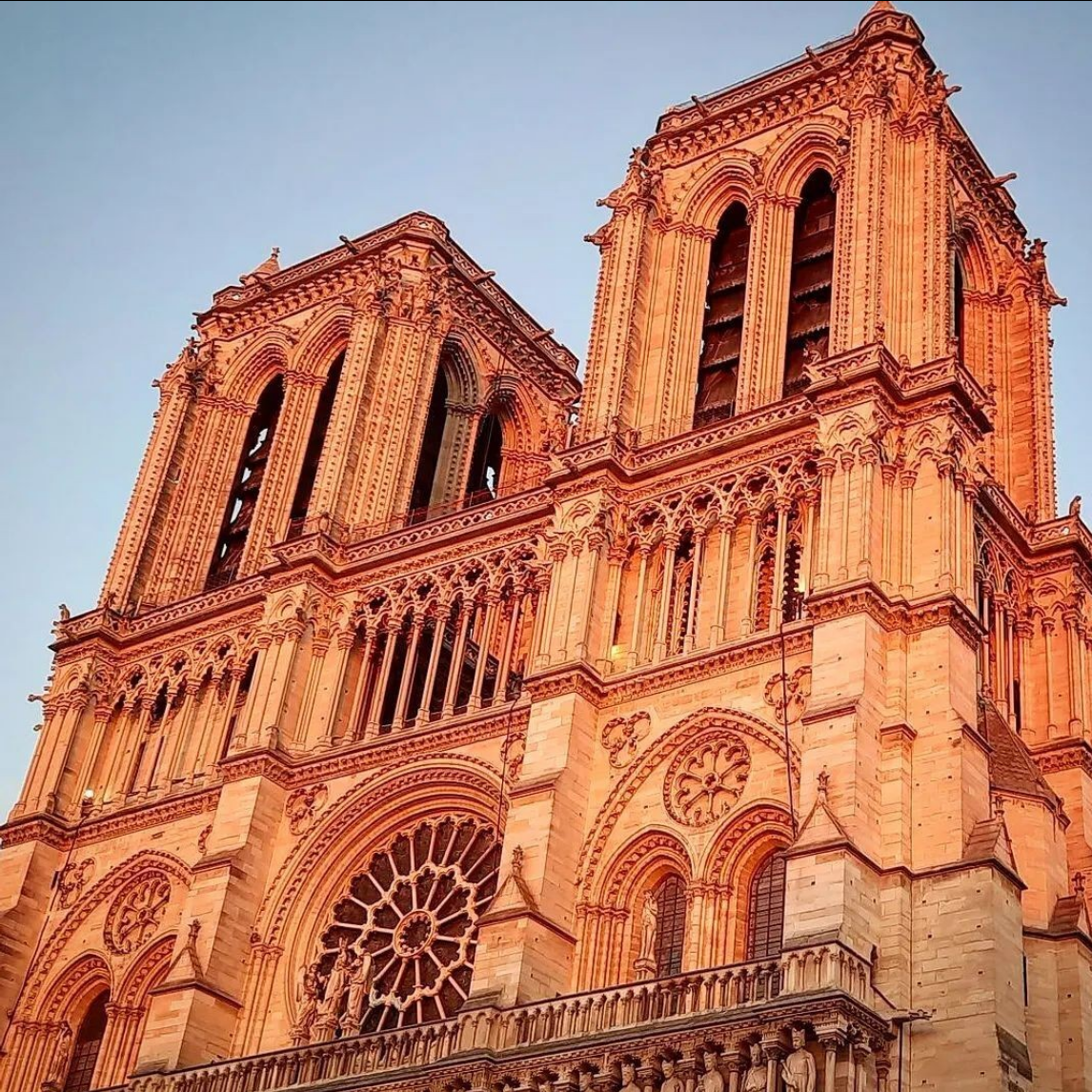 Notre Dame de Paris (Our Lady of Paris), an ecclesiastical building which may well be the most famous gothic cathedral in the world. Nearby, you'll find the ever interesting Rue Chanoinesse is home to that coffee shop you see everywhere on Instagram (Au Vieux Paris d'Arcole ) , as well as a courtyard paved with repurposed gravestones. Notre Dame is known to be one of the finest examples of Gothic French architecture. It was completed in 1345, has 10 bells and the tower height stands 226 feet tall. The famous Cathedral was damaged in a fire in 2019 and is still closed, however, you can still admire the ruins that are under construction. Notre Dame is also the site of Joan of Arc's canonization and the coronation of Napoleon I. It is perched on the Ile de la Cite, which represents, the heart of Paris.
While at Notre Dame, we recommend visiting Sainte Chapelle for those looking to marvel at the beautiful stained glass you would otherwise see in Notre Dame. Saint Chapelle is only a short distance walk from Notre Dame, so it is a must visit on your 5 days in Paris!
Le Marais
Le Marais is home to some of Paris' most trendy boutiques and cafes, and is a must visit during your 5 days in Paris. Around every corner, are footnotes of antiquity. The Marais has some of the few remaining medieval sites in Paris. You may want to book a walking tour to explore its narrow cobbled streets and stone mansions. After the tour, there are other sites to see in the neighborhood including the Square du Temple Elie Weisel, Rue Montorgueil, and Place des Vosges, the oldest public square in Paris. Place des Vosges has stunning architecture and a beautiful central garden and is a must-see in Le Marais. You may also want to taste test Le Marais' famous falafel stands. But honestly just wandering around this area gives you such a sense of Paris. While in the area, you may also want to visit the Centre Pompidou , the contemporary art museum.
Luxembourg Gardens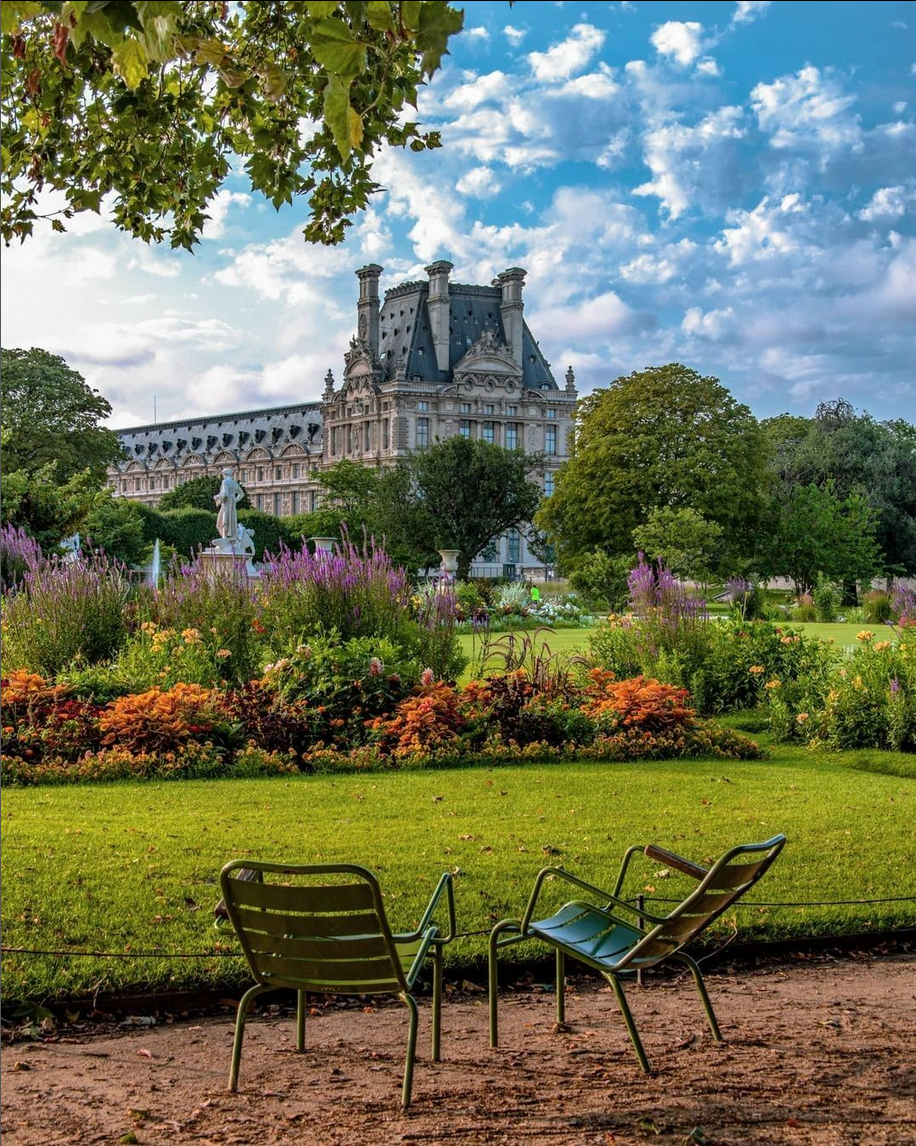 The Luxembourg Gardens are one of Paris' ever-so-pretty green spots, full of architectural delights. They're essentially an outdoor sculpture museum that combines the perfect mix of art and nature into one. To maximize your time at the Luxembourg Gardens, a 2 hour guided tour is available.
Seine River Cruise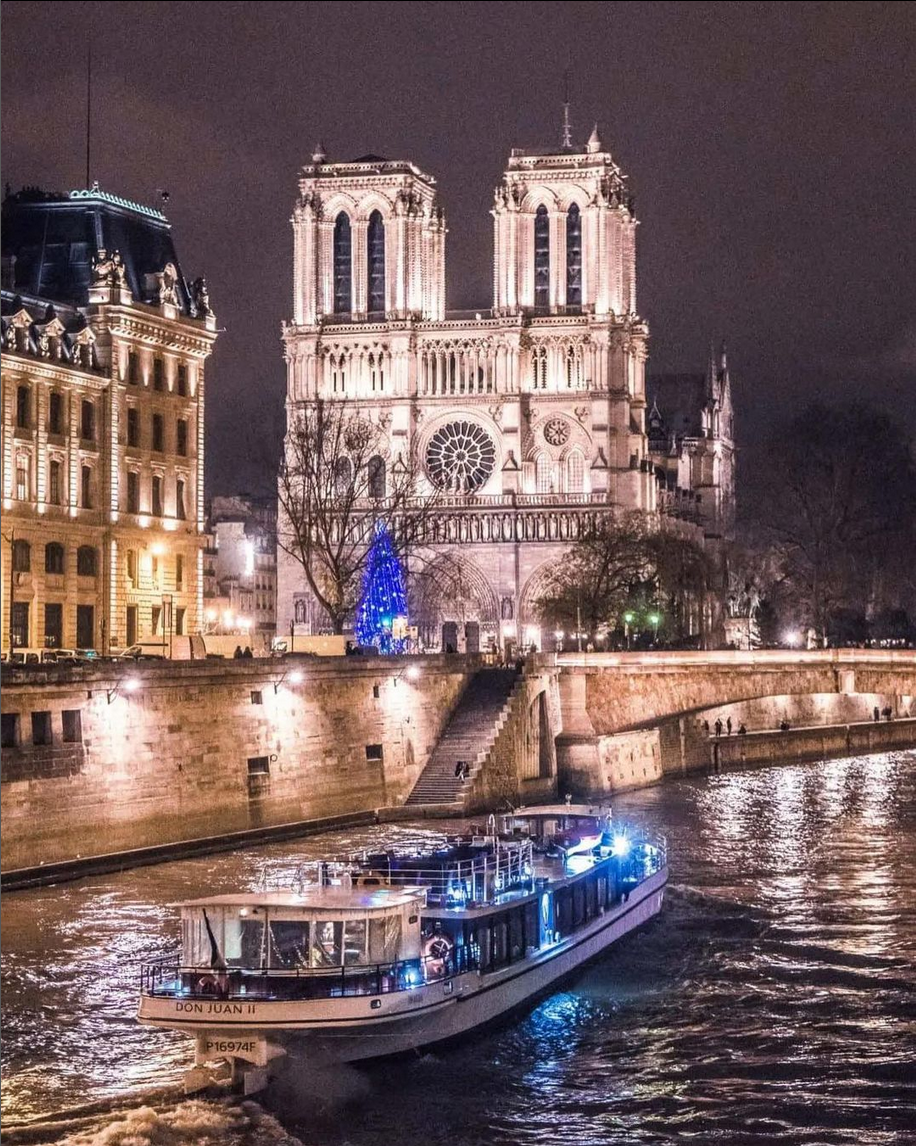 One thing that many of our friends and family urged was to take a tour down the Seine at night. From our boat, we watched the Eiffel Tower sparkle and it was truly magical! This tour was definitely one of the highlights of our trip to Paris.
THINGS TO DO IN PARIS Day 5: Sacre Coeur | Moulin Rouge | Les Buttes Chaumon | Opéra Garnier |
Our last set of itinerary for your 5 days in Paris concludes in the 18th and 9th arrondissement of Paris. The 18th arrondissement is steeped in history and immortalized in art, and widely considered one of Paris' most beautiful districts. With the steep stairs of Rue Foyatier tumbling down, and Sacre Coeur standing guard, the time warp 18th arrondissement is a wonderful place to wander away from the typical Haussmann architecture all over Paris.
Sacre Coeur Basilica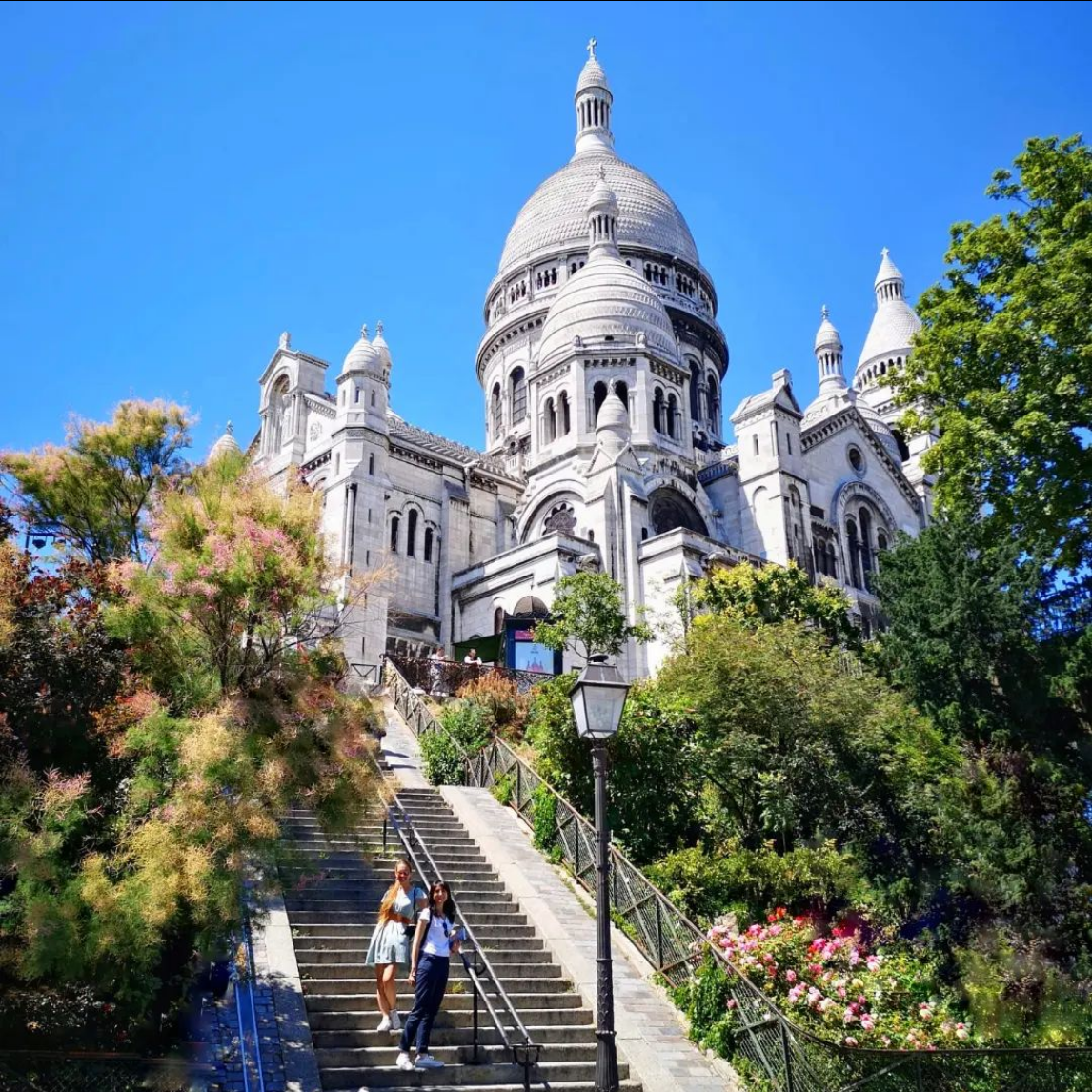 Sacré Coeur or the Basilica of the Sacred Heart Paris, is an incredibly beautiful Church and is also one of the top attractions of Paris. This Roman Catholic Church is situated in the eighteenth arrondissement and sits on top of a hill. Usually, the view from here is spectacular but on a rainy and misty day, the views are a bit more limited. The Church is open daily from 6 am to 10.30 pm and entry is free.
Moulin Rouge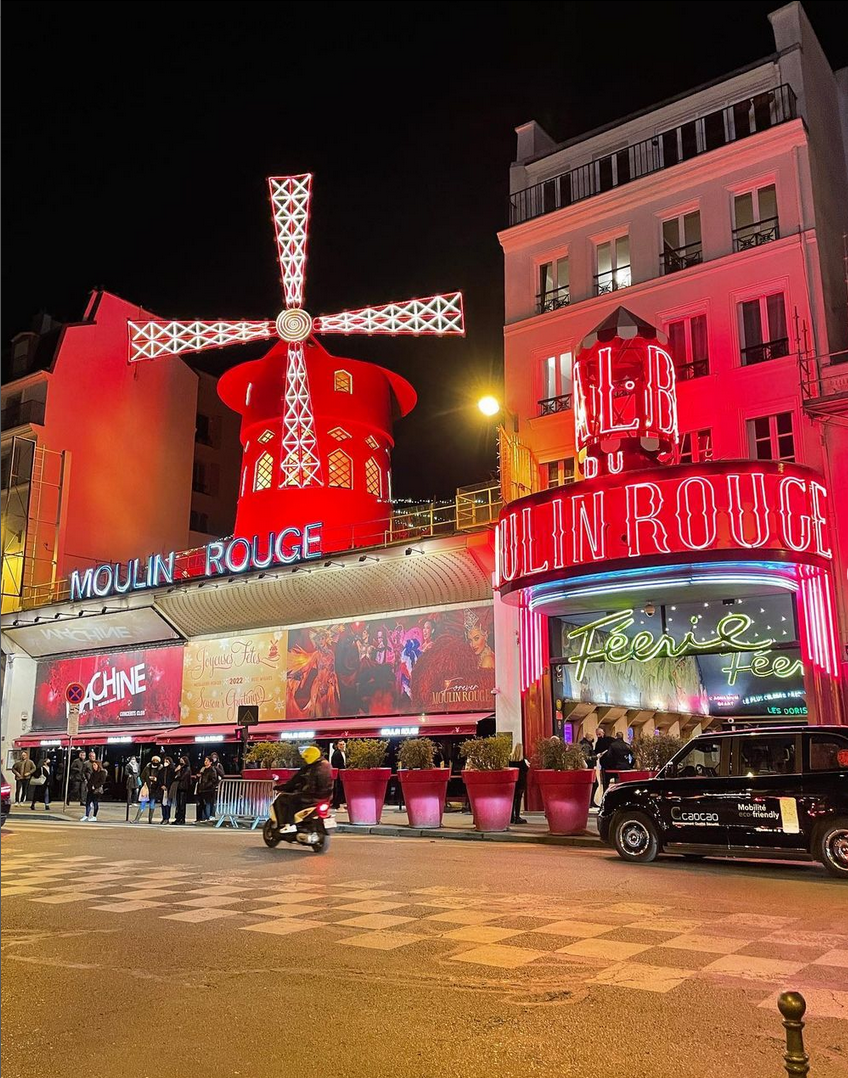 After wandering Montmartre, head into the "seedy" district of Paris, Pigalle. On Boulevard de Clichy, you'll find the (in)famous Moulin Rouge. It's the birthplace of the modern can-can dance and is known for its world-class cabaret performances. Tickets start at around 105 EUR per person.
Palais Garnier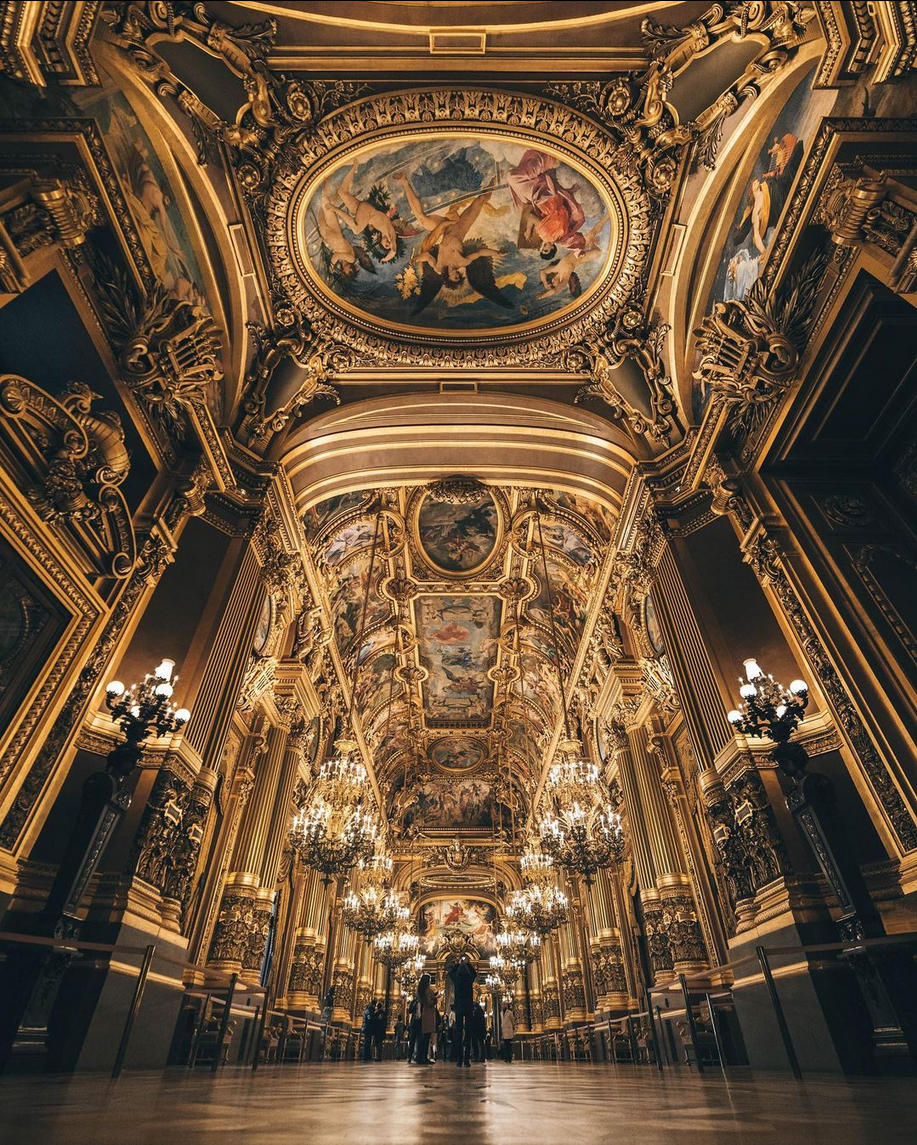 Palais Garnier or Opéra de Paris is a stunning building was commissioned by Emperor Napoleon III for the Paris Opera and built between 1861 to 1875. The building was designed by the architect Charles Garnier, and it is considered a masterpiece of Neo-Baroque Architecture. Located in the 9th arrondissement in Paris this spectacular theatre for opera seats almost two thousand people. These days, the theater is used mainly for ballet performances. It has been a historical monument since the early 1900s. The Palais Garnier is probably one of the most famous opera houses in the world. And one of the major symbols of Paris, right alongside Notre Dame Cathedral, The Louvre, and the Eiffel Tower.
How Many Days is Ideal in Paris?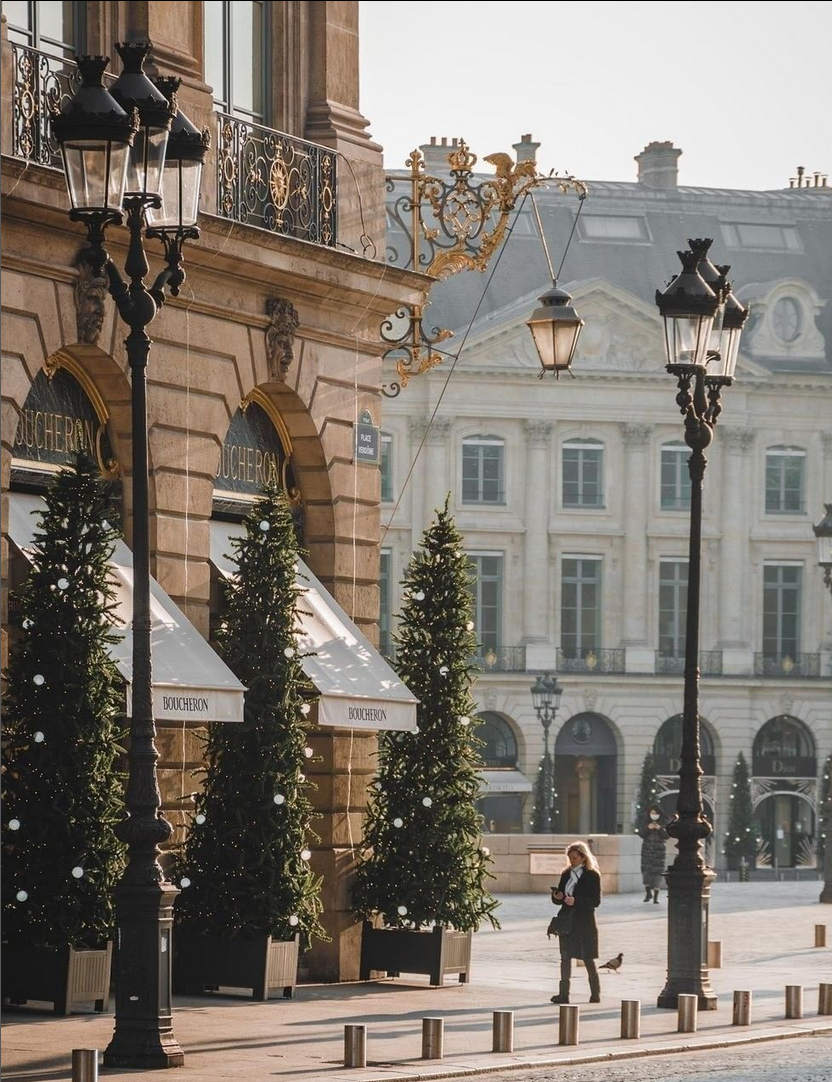 I think 5 days in Paris are the ideal number in order to see most of the most interesting sights. In contrast, if you travel in a faster way, this trip to Paris would still be possible to squeeze in four days if you start your day early and finish late. But Paris in 5 days shall give you plenty of time to visit all of the iconic sites.
Is 5 Days Too Long in Paris?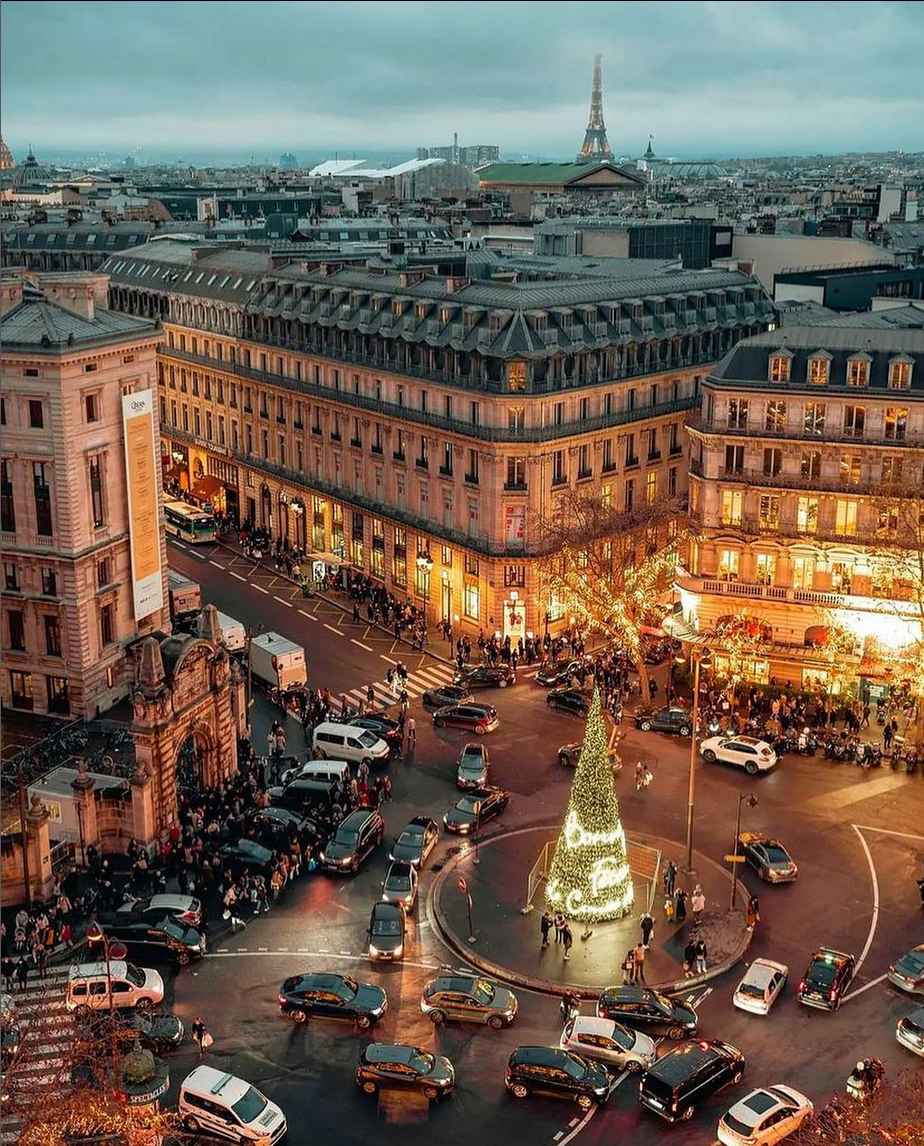 Personally, I feel that 5 days in Paris is just enough to see all the tourist sites. I mentioned before that I've been to Paris many times and I feel like I've only scratched the surface. There is plenty of things to do and see in Paris in 5 days, your trip will be over before you know it.
You Might Like: