Christmas in Paris: Magical & Festive Things to Do in 2022
Christmas in Paris is really magical, and some could argue the best season in Paris. The city of light have some of the best Christmas decorations in Europe starting from mid-November, dotting its streets with sparkling lights that twink nonstop, window shops, and cheery market spaces. December in Paris offers much to see and do from traditional Christmas markets, outdoor ice skating rink, and department stores with fairy tale decorations.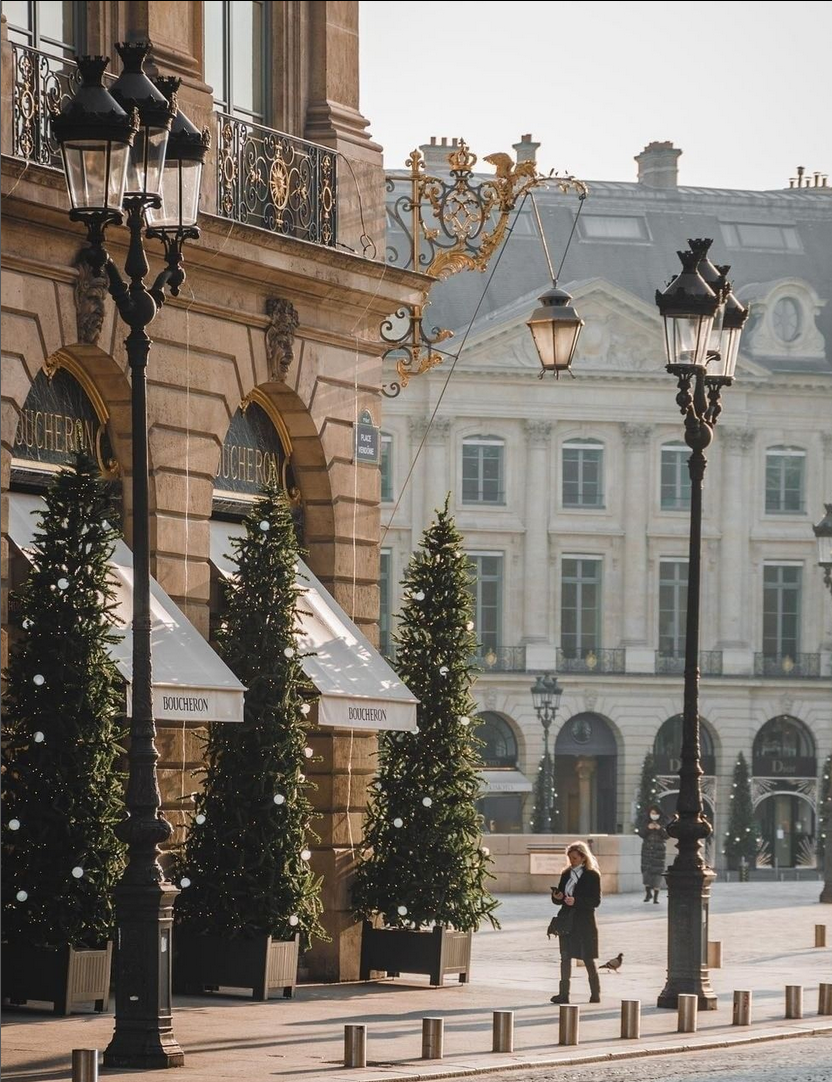 Christmas in Paris at Christmas
How does Paris celebrate Christmas in Paris? Local people typically celebrate Christmas in Paris with family and friends, around the most wonderful meals consisting of traditional French foods and a few delicacies. There are also wines, champagne and sweets. Similarly, religious individuals often come for Christmas Masses. Travelers who also celebrate Christmas in Paris enjoy the various markets in the city centre. The most famous Christmas markets in Paris are found at the Eiffel Tower, Trocadero, and Jardin Des Tuileries. And for those wondering if there's white Christmas in Paris, the answer is VERY rare since snow is rare in Paris in December.
You Might Like: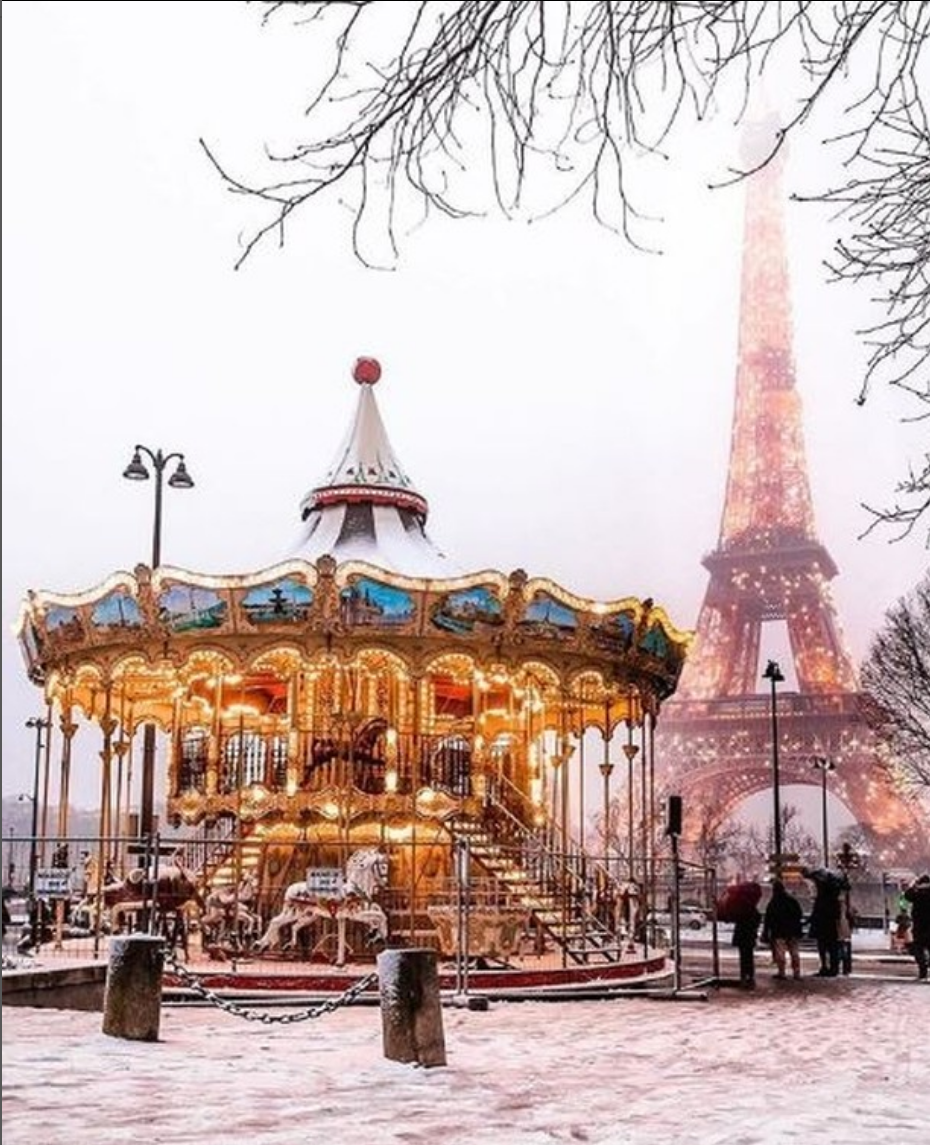 How to spend Christmas Eve in Paris?
Christmas Eve in Paris (24 December) usually happens to be with family and friends. Expect shops to close early since people are generally home to prepare Christmas dinner. Since not all restaurants will be open for Christmas eve, we recommend that you check the website for the best available offers and book quickly if necessary. By tradition, locals tend to attend the Sacred Hour at Church after Christmas dinner.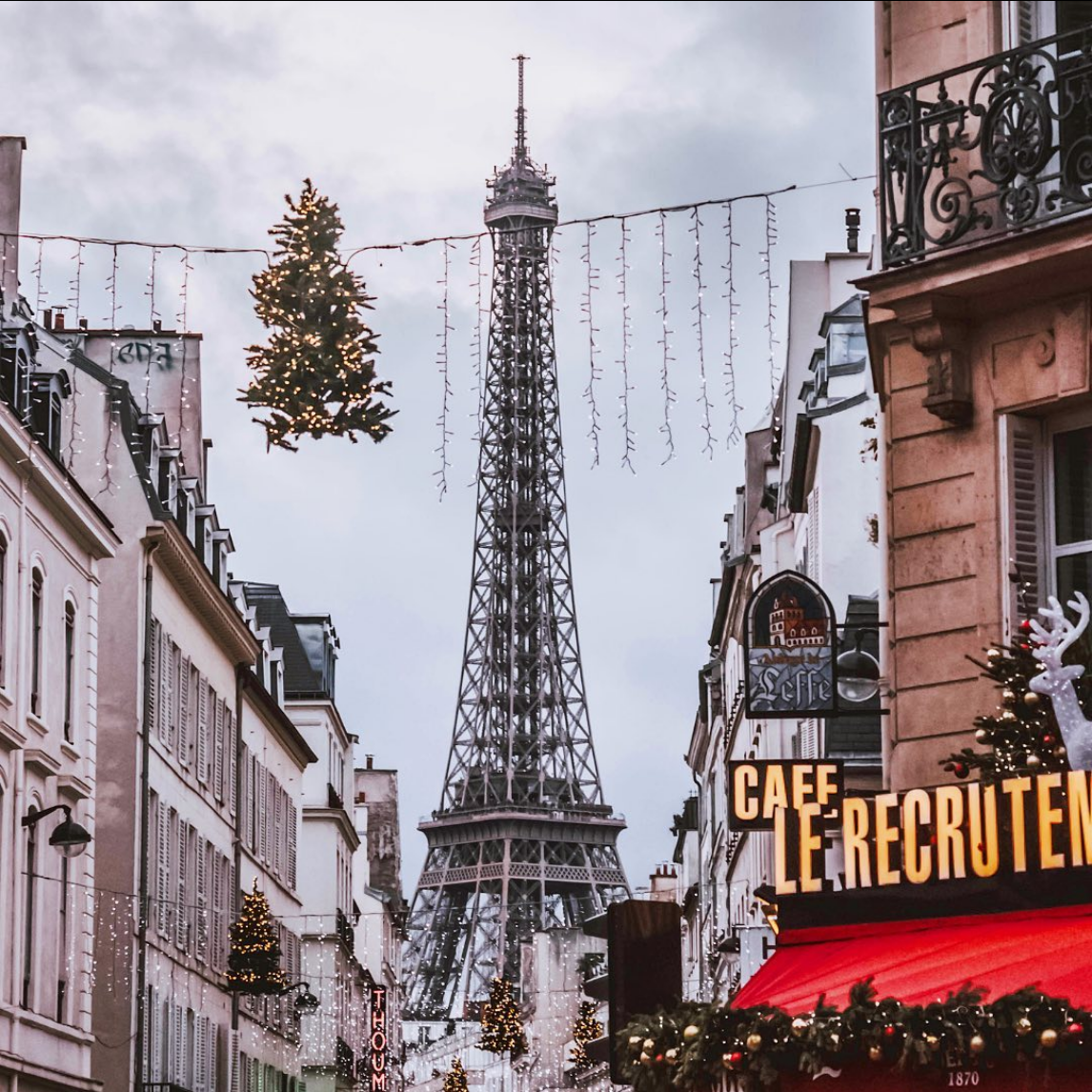 What to do on Christmas Day in Paris?
The Christmas Holiday in Paris is similar to August summer season; little is happening around the city. Except for church services, expect fewer things to happen in Paris. Although many of the popular sights in town are open on Christmas Eve, expect majority of popular tourist sights to be closed until the first Sunday in January. The Louvre Museum, as an example, is open on the 24th or 31 December (as long as it's not the Tuesday), but closed on Christmas Day.
Where can I find the best Christmas windows & displays in Paris department stores?
From late November to early October the fifth major Paris department store – Grand magasin dazzles adults & children alike with festive Christmas windows featuring elaborate characters, complete with sparkling lights and festive music. Galeries Lafayette typically has the most complex and anticipated windows based on different themes a year.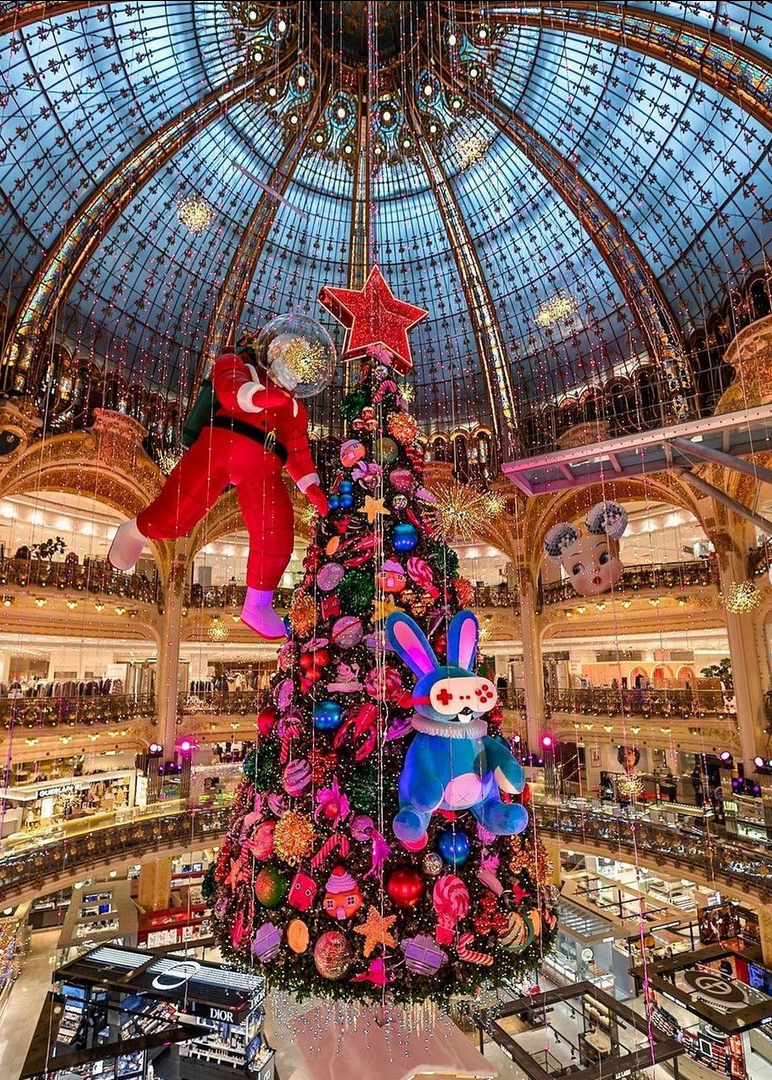 Best places to see Christmas Lights Sparkle across Paris
In Paris, the largest Christmas lights will be exhibited directly at the Champs Élysées, where millions of (literally) lights adorn the streets between Place de la Concorde and Arc de Triomphe. Along the sidewalk are beautiful shops with bright lights and festive decorations throughout the popular avenue. Christmas lights usually stay on from 5 p.m. to 2 a.m, but remains on all night on Christmas Eve.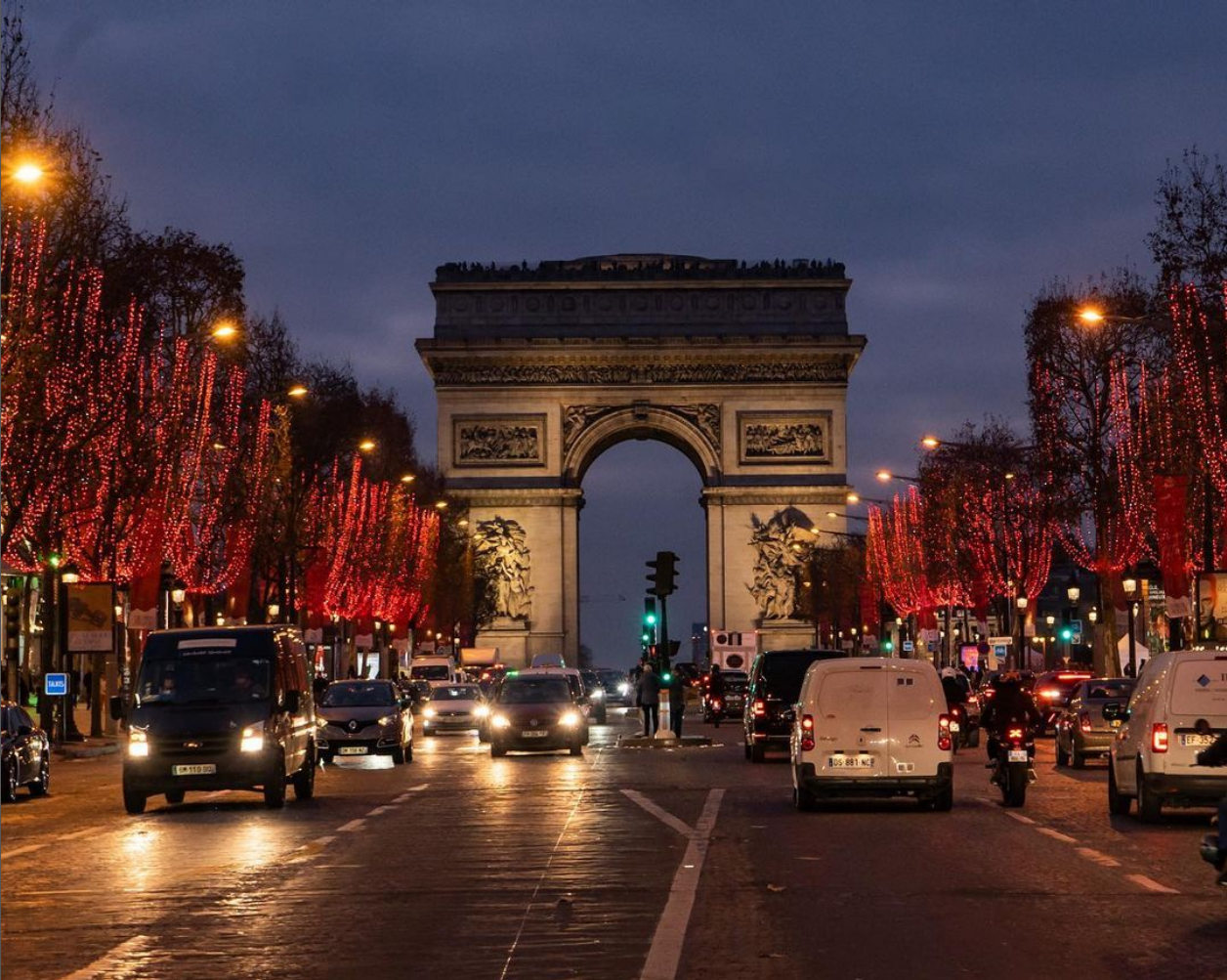 Best things to do during Christmas in Paris
Paris is one of those destinations that can be visited anytime during the year. But spending in Christmas in Paris is a different experience in and of itself. There is no other time of the year where you will see the streets illuminated with thousands of sparkling lights. Below are a list of things to do in December in Paris.
1- Paris Christmas illumination tours & cruises
How can one see the Christmas lights from Paris? This four-day trip lets you experience the most breathtaking view of the city. For spectacular Paris lights, sparkling Christmas lights or even the famous Eiffel Tower, take a popular Paris illumination cruise.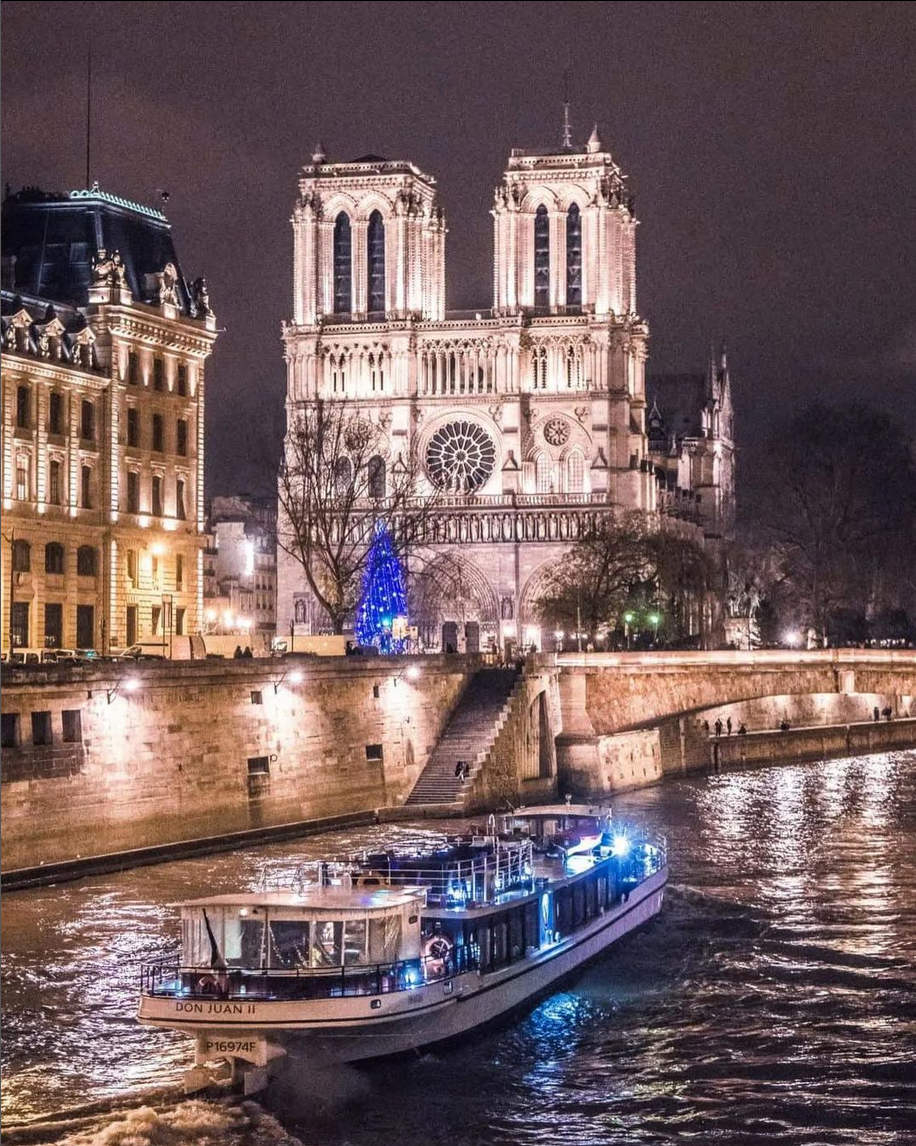 2 – Visit Galeries Lafayette
Galeries Lafayette can very well rival stores in New York City with its festive lights and windows designs. There's no more captivating view than window displays with animated scenes like the Radio City Rockettes dolls wearing Santa suits, gold clogs, red tams, or bathing suit clad teddy bears with snorkels and fins. And this famous store has some of the best Christmas trees. Galeries Lafayette's yuletide cheer doesn't end at the sidewalk—the stunning Christmas tree and holiday displays beneath the store's dome is an annual happening comparable to New York City's Rockefeller Center lighting. Always vibrant and impressive, visitors who venture into the atrium of the shop in this holiday season will discover a tree that doubles as a fantasy beehive. Overall, travelers from all over the world visit Paris at Christmas not just to visit the Eiffel Tower, but also to shop at Galeries Lafayette.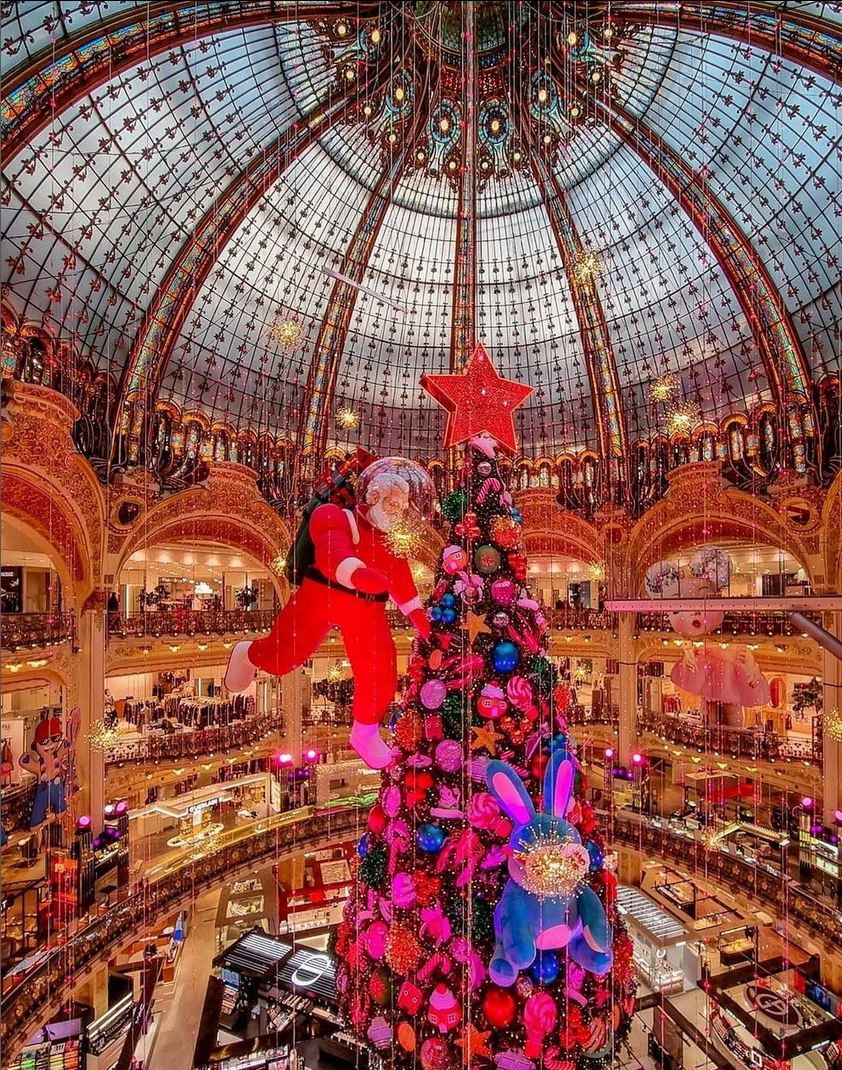 3 – Paris Christmas Markets
Christmas markets in Europe are magic with the old tradition dating back into the Middle Ages. Traditionally held at city squares, Christmas markets in Paris were a bright spot on the brief winter nights that marked Christmas season. Christmas market origins were in Germany but are today found all over Europe, most especially in Paris. The city offers numerous Christmas markets from the largest in France to the charming boutique Christmas markets hidden away from the usual tourist crowded streets.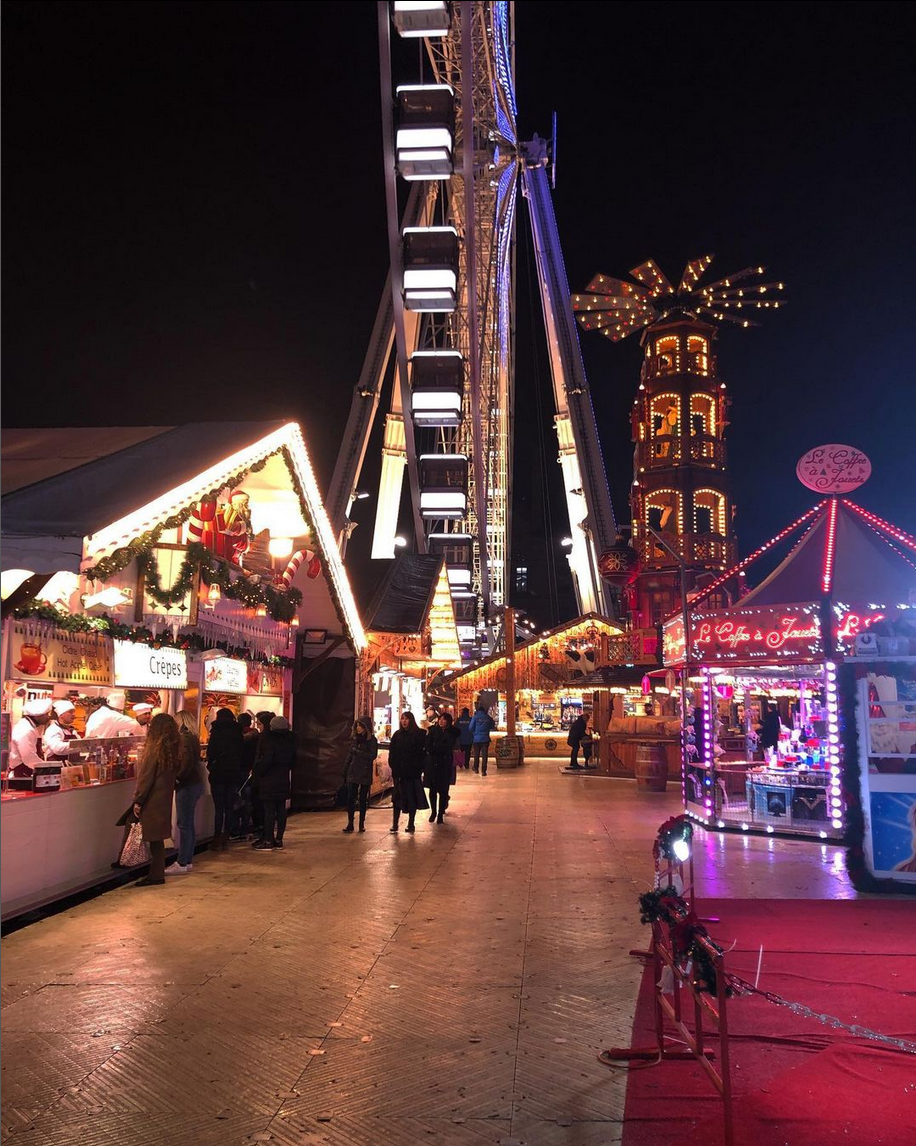 La Défense Christmas Market

A major Christmas market in Paris, La Défense has more than 350 chalet houses and craftsmen of every continent selling wares in an area of over 13 000 m2. Every year since 1995, The La Défense Christmas Market has grown. Green LEDs provide energy-efficient illumination in a light-filled room specially designed for the location in Paris Défense.

La MagiQUe de Nol Tuileries Garden Christmas Market

The former Christmas market Champs-Elysées, which extended between Arc de Triomphe and Place de Concorde, was canceled in 2017 amid a controversy between the organizers and the municipality. In 2018, the Christmas market was re-imagined and now includes over 100 chalets in Tuileries Garden beside the Louvre. It isn't the largest Christmas Market in Paris but is definitely worth seeing if you're in Paris for Christmas.

Notre Dame Cathedral Christmas Market

Notre Dame Cathedral is preparing for the 2019 fire but its annual Marché Noel is still held at René Viviano Square. Easily accessible to all of tourists in Paris, the Christmas market offers around 30 festive stalls. This market attracts real French artisans, as well as an assortment of local French cuisine to taste.

Saint Germain des Prés Christmas Market

Away from crowds of the Champs Elysées, this festive Christmas Market is worth visiting along the church of St Germain de Prés when in Paris. The small but lovely Christmas marketplace features French artisans delighting visitors with an assortment of French crafts and gastronomy specialities, including Bûche de Noël that takes the lead as the ultimate holiday essential during Christmas in Paris.
4 – Printemps Paris Haussmann
It is an unusual holiday in Printemps Paris Haussman this season! This famous French department store in Paris is famous for its beauty products, clothing, and high-end accessories that takes front center all over their Christmas window. Spot Longchamp Christmas racing horses or Jotts crazy colourful parrots at the Printemp window displays.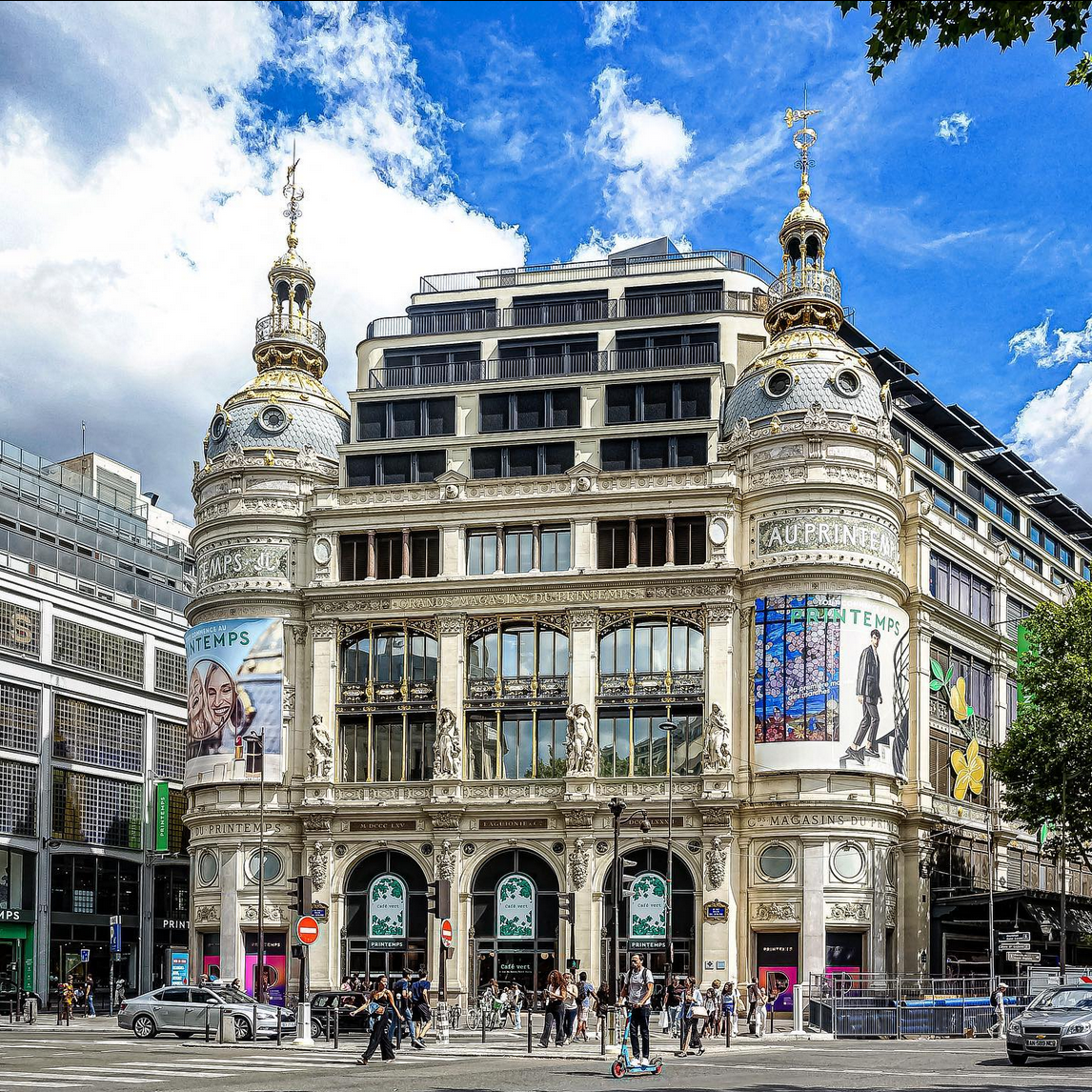 5 – Champ-de-Mars Christmas Village
The Champ de Mars Christmas Village offers visitors, as well as Parisian residents, the chance to enjoy an evening of holiday cheer. Visit 120 chalets for Christmas gifts and decorations. The outside ice skating park is not to be missed. It's hard to imaging anything more romantic than skating hand-to-hand as the Eiffel Tower twinkles nearby, or having some hot mulled wine at hand while admiring the holiday lights of the Eiffel Tower. Christmas Village Champ de Mars runs normally on the first week of December.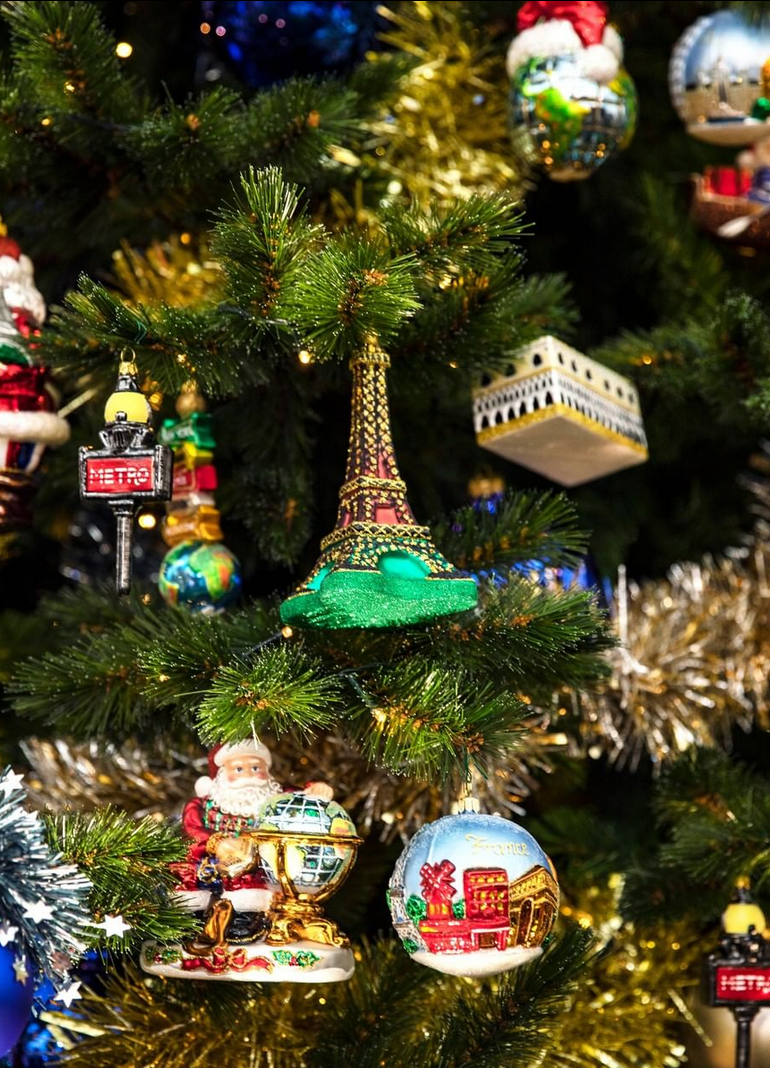 6 – Champs Elysées
While many streets in Paris are illuminated with holiday lights , the Champs Elysées are the most popular festive of all Paris Christmas lights. The most beautiful street in the country turns into a Christmas wonderland with its Christmas lights. This famous Paris Christmas lights are switched on the Champs-Elysées are typically switched on with a celebration of well-known European personalities. The Champs-Elysées is also car-free for the event, allowing tourists and locals alike a place to relax on this iconic landmark in Paris during the holiday season.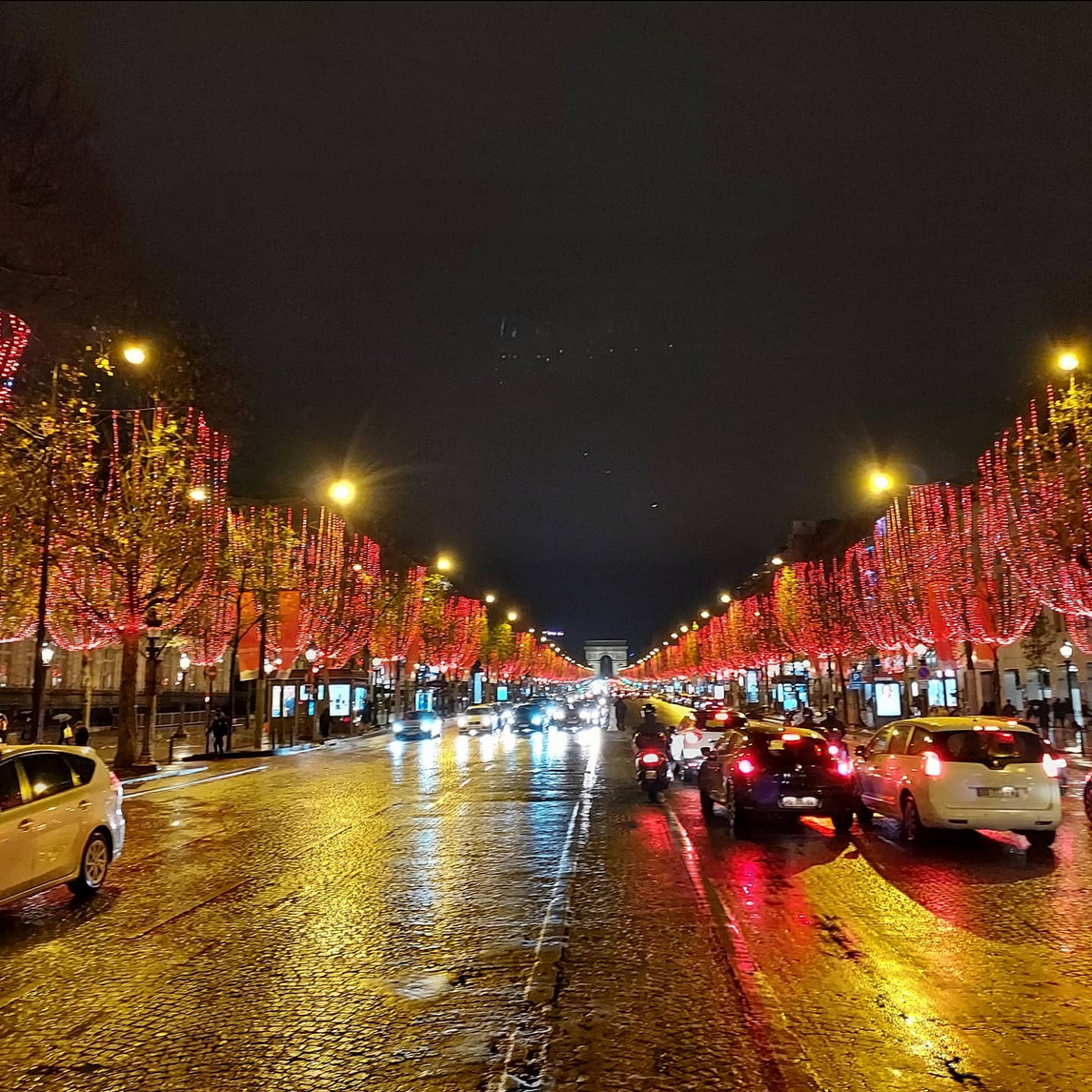 7 – Le Bon Marché Rive Gauche
The store's left bank is celebrating the Christmas holiday by four windows from Rue de sèvres decorated with gingerbread Christmas scenes. This year's stars are gingerbread men named Aristidé, named after founders of Le Bon March Aristide Boucicaut. Four postcard scenes of dancing gingerbread men and candy canes show musical cheerleading, hiphop, and carnival burlesque themes for each show.
8 – Le BHV Marais
The department store BHV Marais is a popular attraction for tourists visiting Paris in December for the holiday season. Along with Galeries Lafayette, this grand magasin is one of the famous department stores in Paris where Christmas and the holiday season are in full display with its festive Christmas tree and many other Christmas decorations. Enjoy cheese tastings, fondues, and vin chaud while shopping. Le BHV Marais is next to the iconic Hotel De Ville.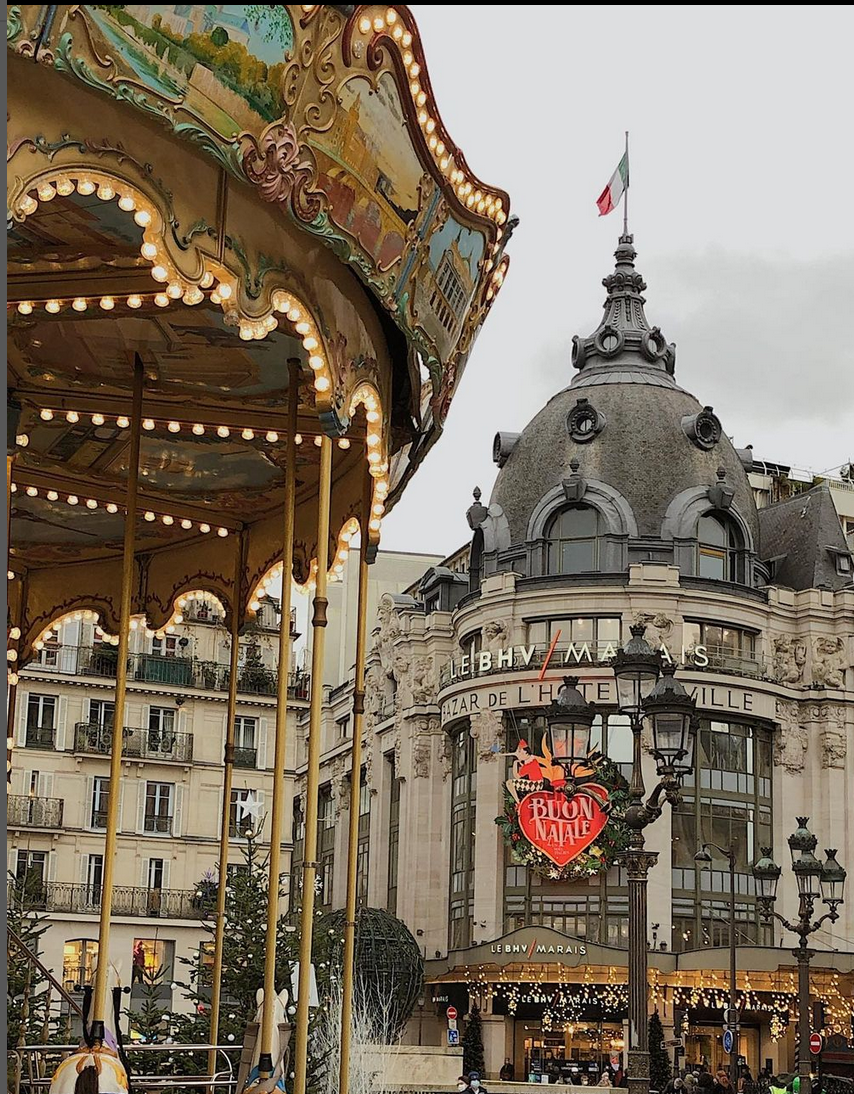 9 – Jardin des Plantes Winter Festival of Lights
Enjoy an unforgettable afternoon at the Jardin des Plantes in Paris 5th arrondissement during the winter festival ,where giant illuminated statues of animals and their habitats let us experience a phase of evolution in a bow before the sun sets. The exhibit illuminates a different period or genre of species, and this year focuses on animals who have lived on earth since the 1100s. Jardin des Plantes attract nearly 500,000 visitors visit the exhibition every year.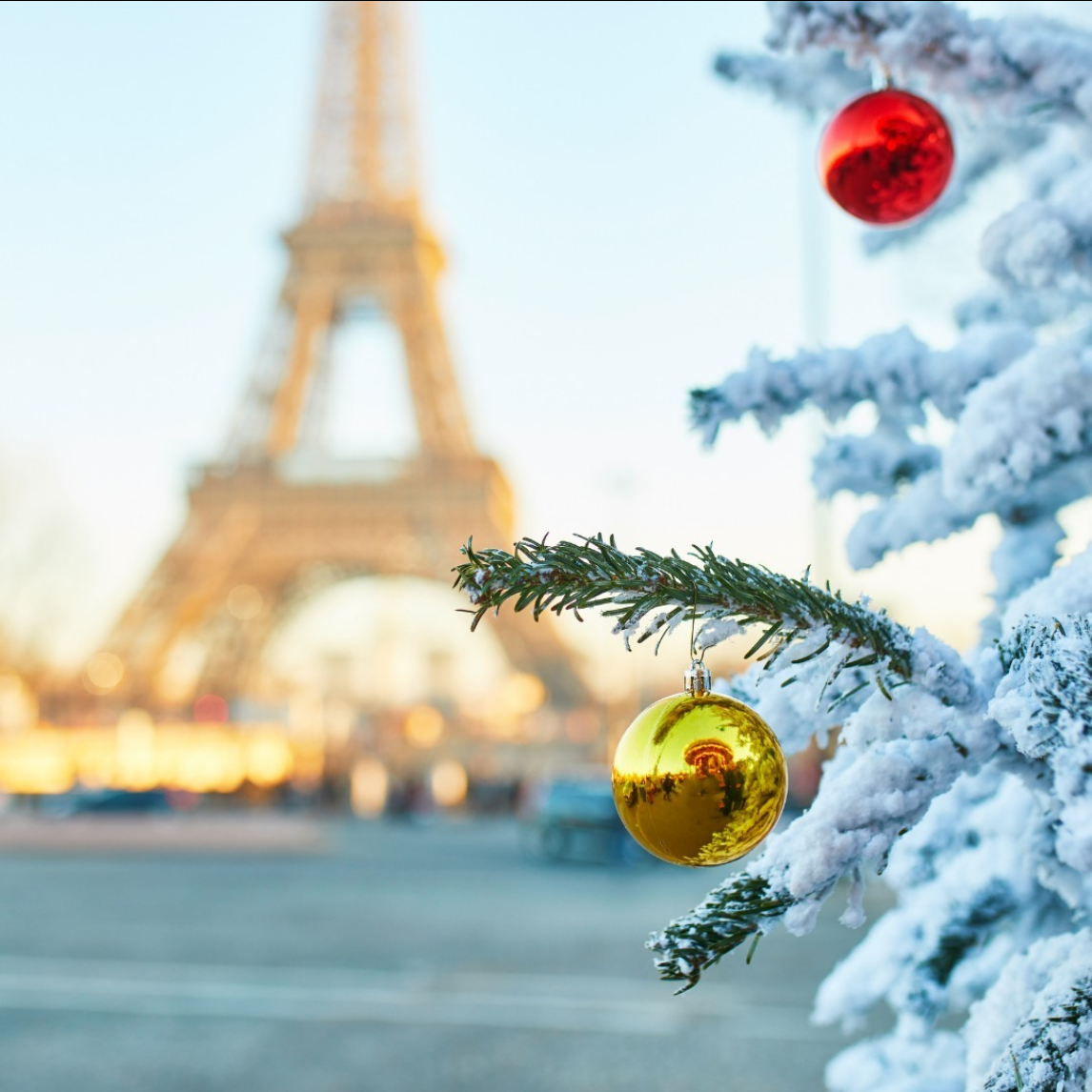 10 – Visit Disneyland Paris at Christmas time
Christmas is an important event at Disneyland Paris. Disneyland Paris is forever different in its own way and it is truly unique during the Christmas period with its illuminations & streets full of Christmas décor. A day visit to Disneyland Paris should not be difficult to plan out, but it is recommended that visitors check the Disneyland Park crowd calendar to avoid a longer wait in line for a Disneyland ticket.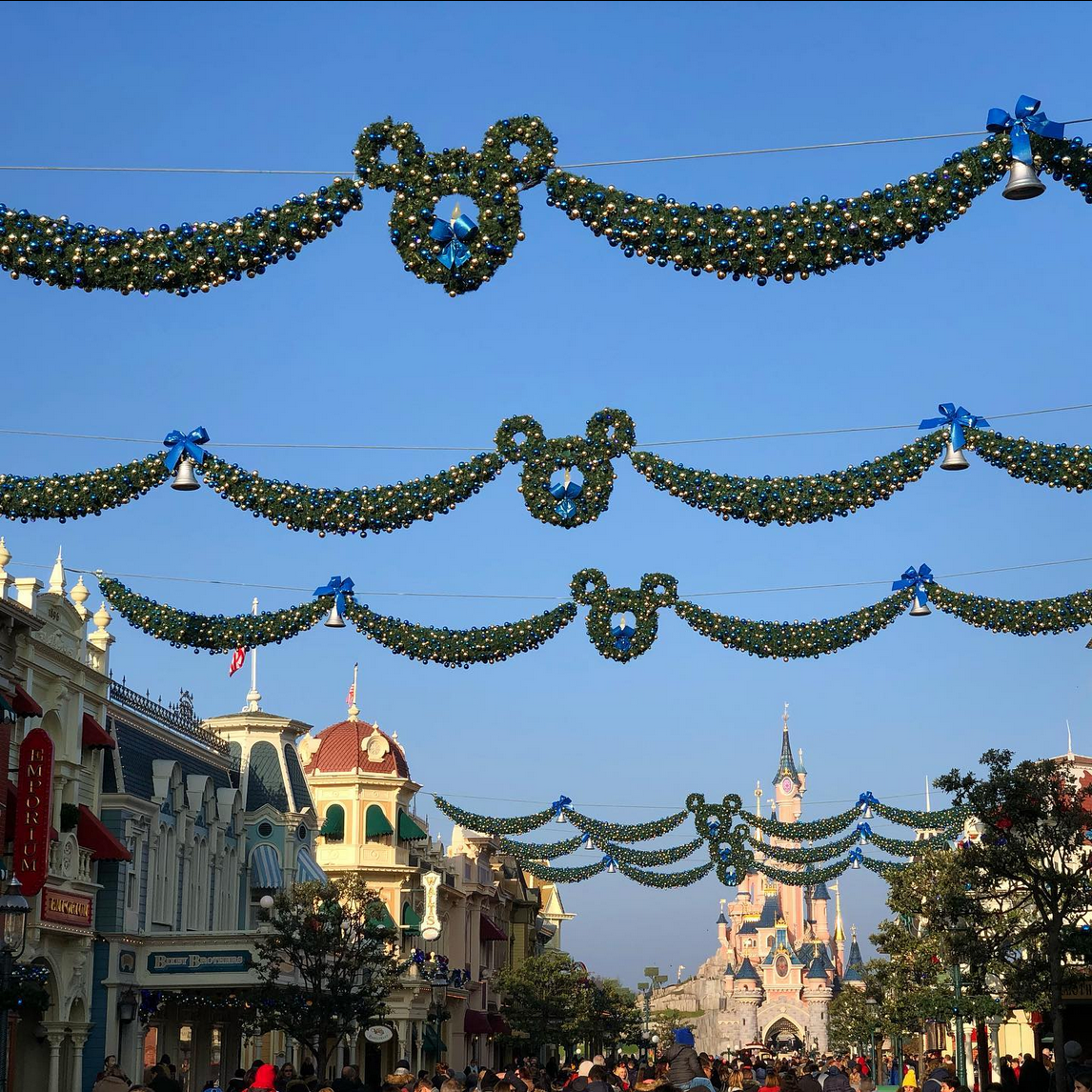 11 – Take an enchanting stroll at the Paris Festival of Lights
Paris Light Festivals are among the most enjoyable holiday activities in Paris in December. The imposing lighting structures set on a series of alleys are a magical experience for both kids and adults in the famous Paris neighborhood in the Latin Quarter. The magical shows began in 2018 and has since been a huge success, with the most recent exhibition  Océan in Voie d'Illumination. A must visit when in Paris in December.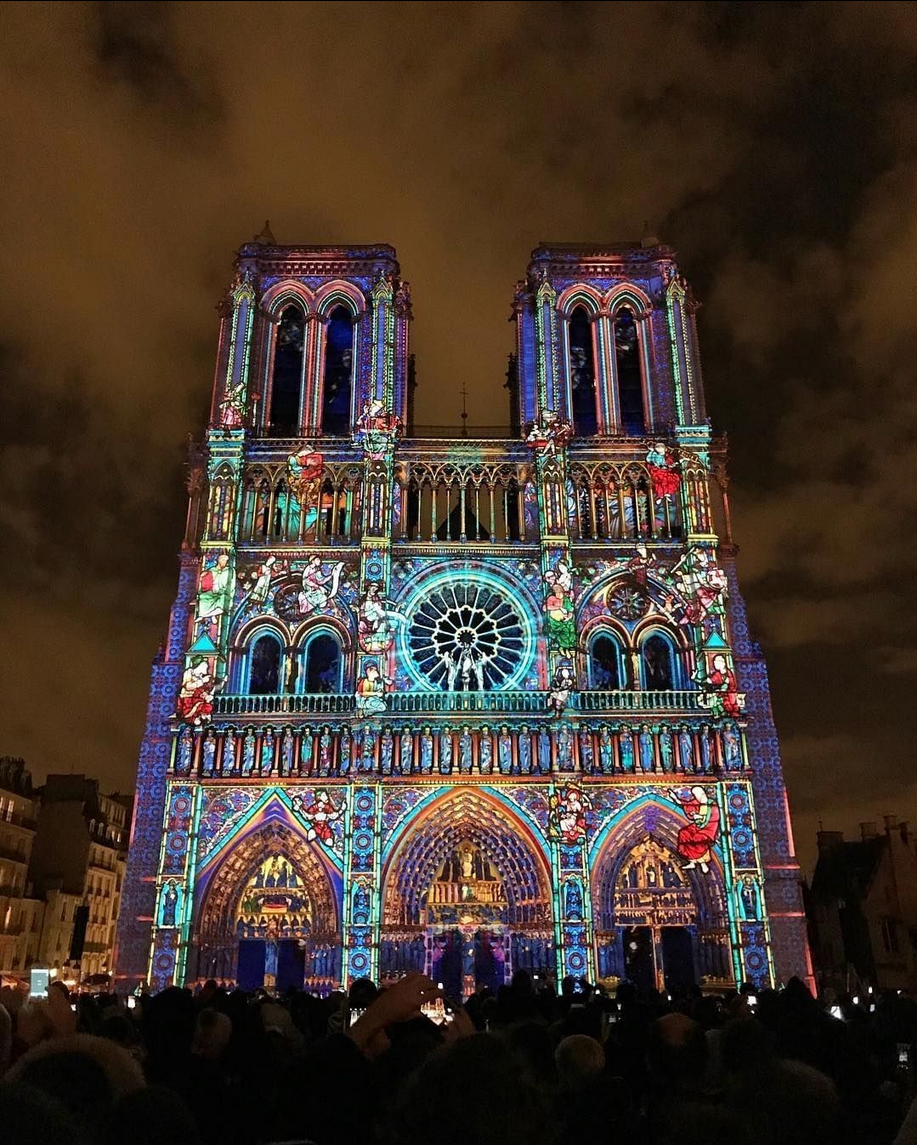 12 – Go Ice skating in Iconic Paris Locations
Paris in December is synonymous with ice skating, which is a major attraction for many travelers in Paris during the holiday season. Imagine ice skating in Paris where you have the view of the Eiffel Tower beaming with light displays, or skating with vin chaud in hand with the Notre Dame Cathedral as your backdrop. Or ice skating while having mulled wine near Hotel De Ville and Galeries Lafayette. Better yet, the famous Grand Palais ice rink where the ice skating rink is beneath an incredibly beautiful glass cupola. Other famous ice skating spots to visit when in Paris at Christmas:
Jardin des Tuileries – The Jardin des Tuileries is one of the smallest Christmas markets in Paris.  One highlight is an ice skating track with DJs. Another highlight was the haunted Christmas house featuring zombie Santas in every room!
La Defense – A more unusual way to go ice skating in Paris is in La Défense near the huge Christmas markets. The ice skating rink sits at the top of a building on Grande Arcade de Défense, with views on other structures in the area and beyond.
Galeries Lafayette – On February 20, 2019 the rooftop at Galeries Lafayette turns into an ice skating rink that was entirely available to visitors. It has since been a destination for many looking for ice skating rinks in Paris in December. You can skate with a view of the Eiffel Tower at Galeries Lafayette's free rooftop pop-up ice rink.
Grand Palais Ice Rink – It is worth mentioning again the magical experience in Paris ice skating under its amazing glass cupola and festive Christmas trees. Grab a cup of hot chocolate and skate the night away.
13 – Drink Vin-chaud
Vin-chaud is one of Parisians is a popular cold weather warmers, especially during the Christmas season. It's one of many Christmas traditions in Paris where locals have mulled wine at hand while strolling the festive streets of Paris. These festive drinks combine hot red wine with sugar, citrus and spices like cinnamon. There is wine in Christmas markets in Paris and many bars and cafes throughout the city.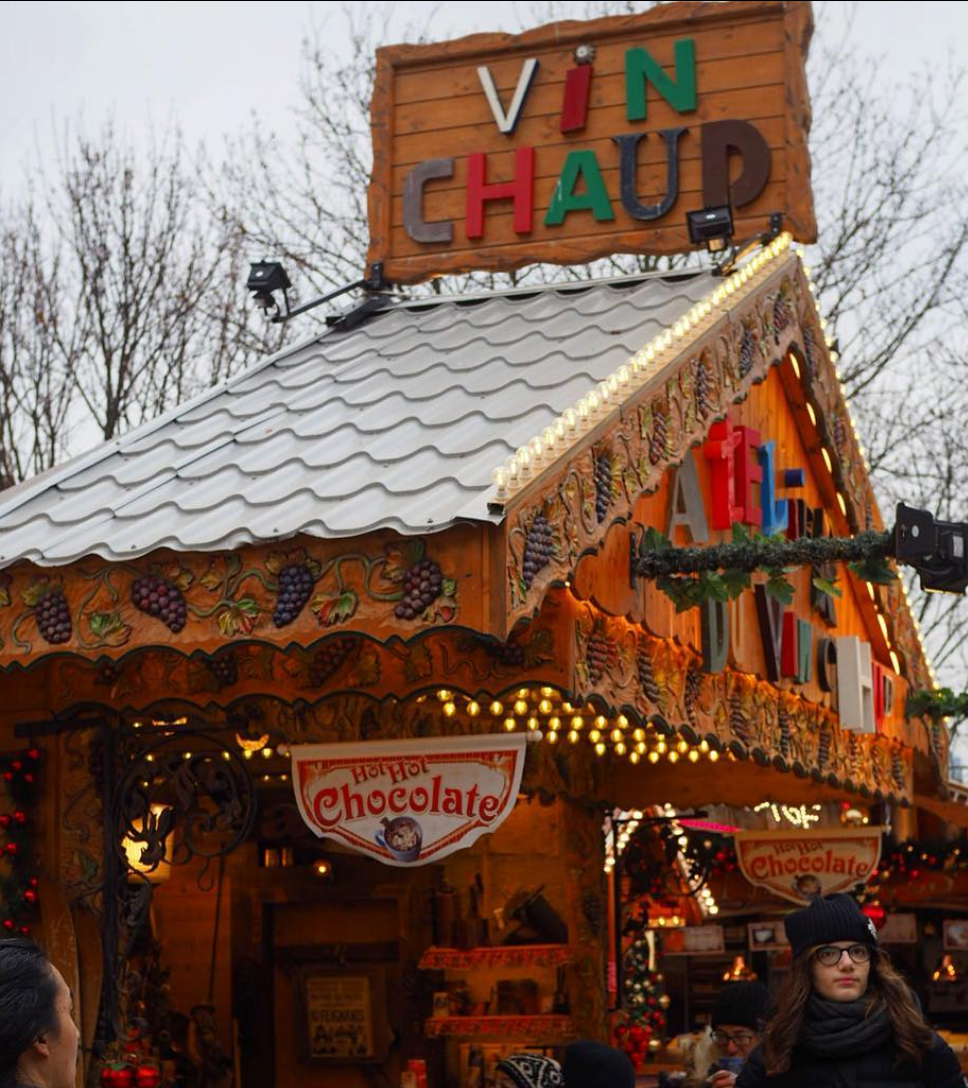 14 – Shop for gifts at pre-Christmas sales
Although famous January sales begin about a week before New Year's Day, pre-Christmas sales in December are a Paris secret which saves visitors substantial money when they shop for holiday gifts. Clothing from popular designers has discounts around 20% but household Christmas decorations and gifts are often reduced up to 50%. Luxury boutique shops n Avenue Montaigne and department stores such as Galeries Lafayette offer great Christmas sales.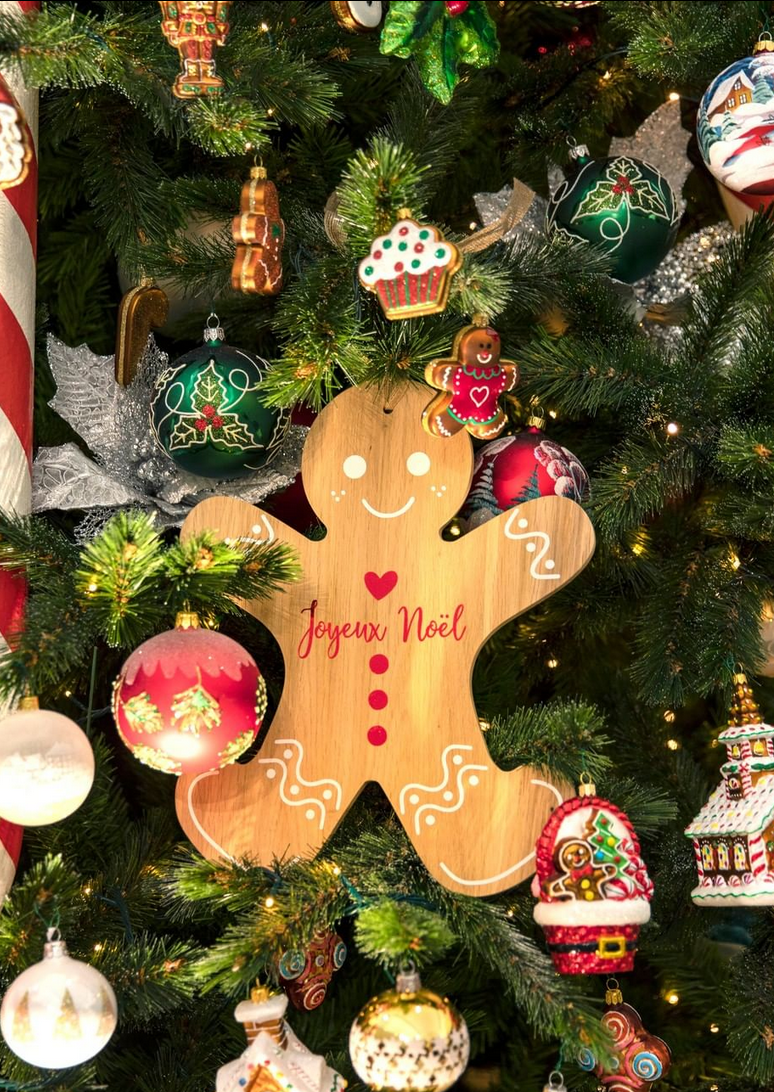 Plan Where to Eat Your Christmas Eve & Christmas Day Dinners
Parisians traditionally spend Christmas and New Year at home with family and friends over lavish feasts, serving traditional French festive dishes like raw oysters, foie gras, and Bûche de Noël, among others! If you are visiting Paris during this holiday season, Bûche de Noël is a holiday essential during Christmas in Paris. These sponge cakes have toppings of chocolate buttercream to look like festive yule logs. You can buy them, whole or by the slice, in many patisseries in Paris.
Sip on Mulled wine
Is it possible to enjoy Christmas with some warm wine? Generally speaking vin chaud means hot or cold wine. It's also available to all people at Christmas in Paris: cafés to markets, shops, bars and fairgrounds. In general, the warm beverage costs between 4 and 8 euros per glass. There are plenty of mulled wine in coffee cups so you can still enjoy the warm wines in several locations around the city of lights.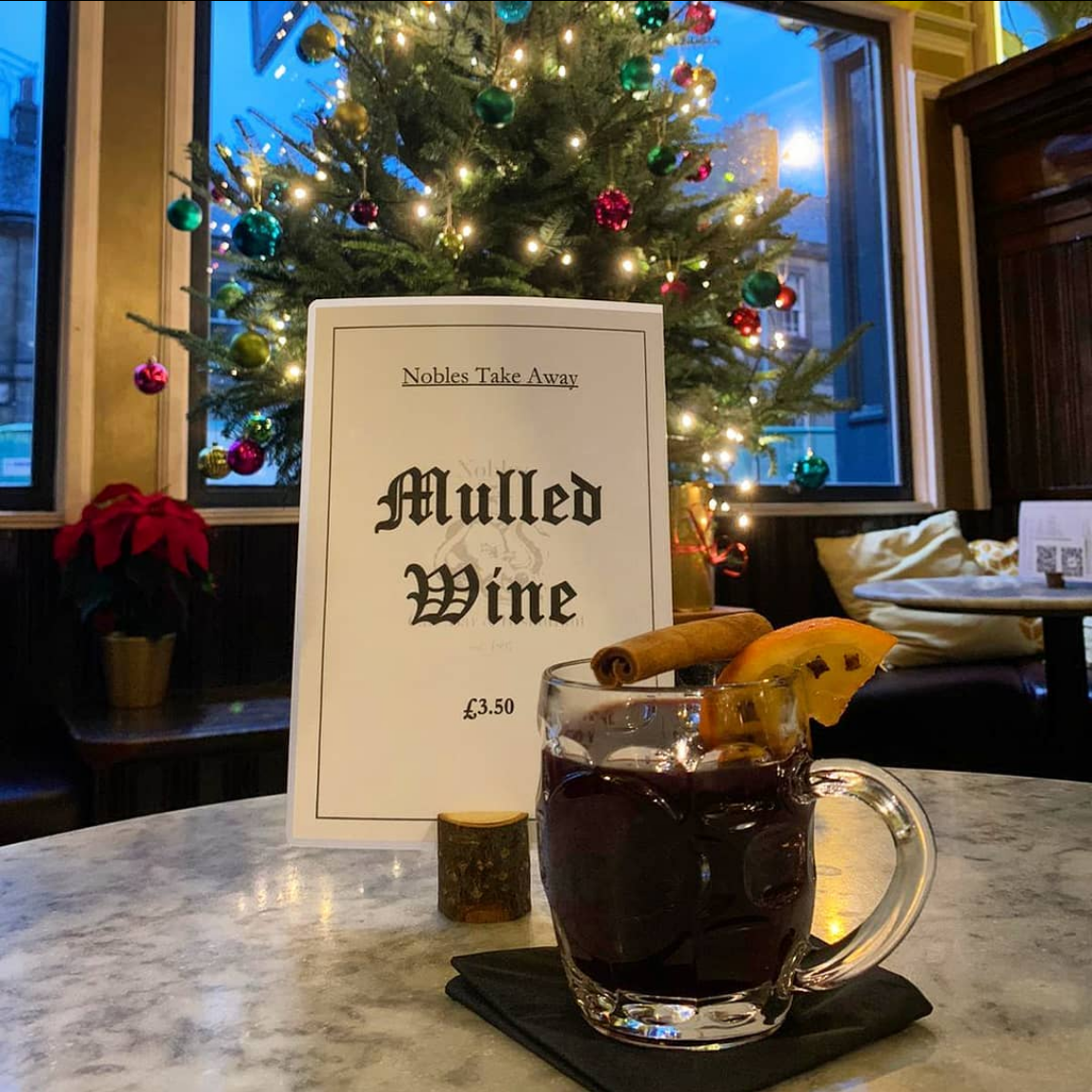 Lindt
Hot cocoa while strolling Paris during Christmas season is always a good idea. A cup of Lindt chocolate near the Palais Opéré Garnier is an experience in and of itself. We recommend you bring a mug and head towards Grand Palais and Jardin des Tuilles with a cup of hot cocoa on Christmas Day – it's part of the Paris Christmas experience!
Angelina
It definitely won't be a French Christmas without hot chocolate, and Angelina is the top choice for many travelers visiting Paris in December. Angelina's chocolat chaud is famous for its thick texture and has become a staple in Paris regardless of the season.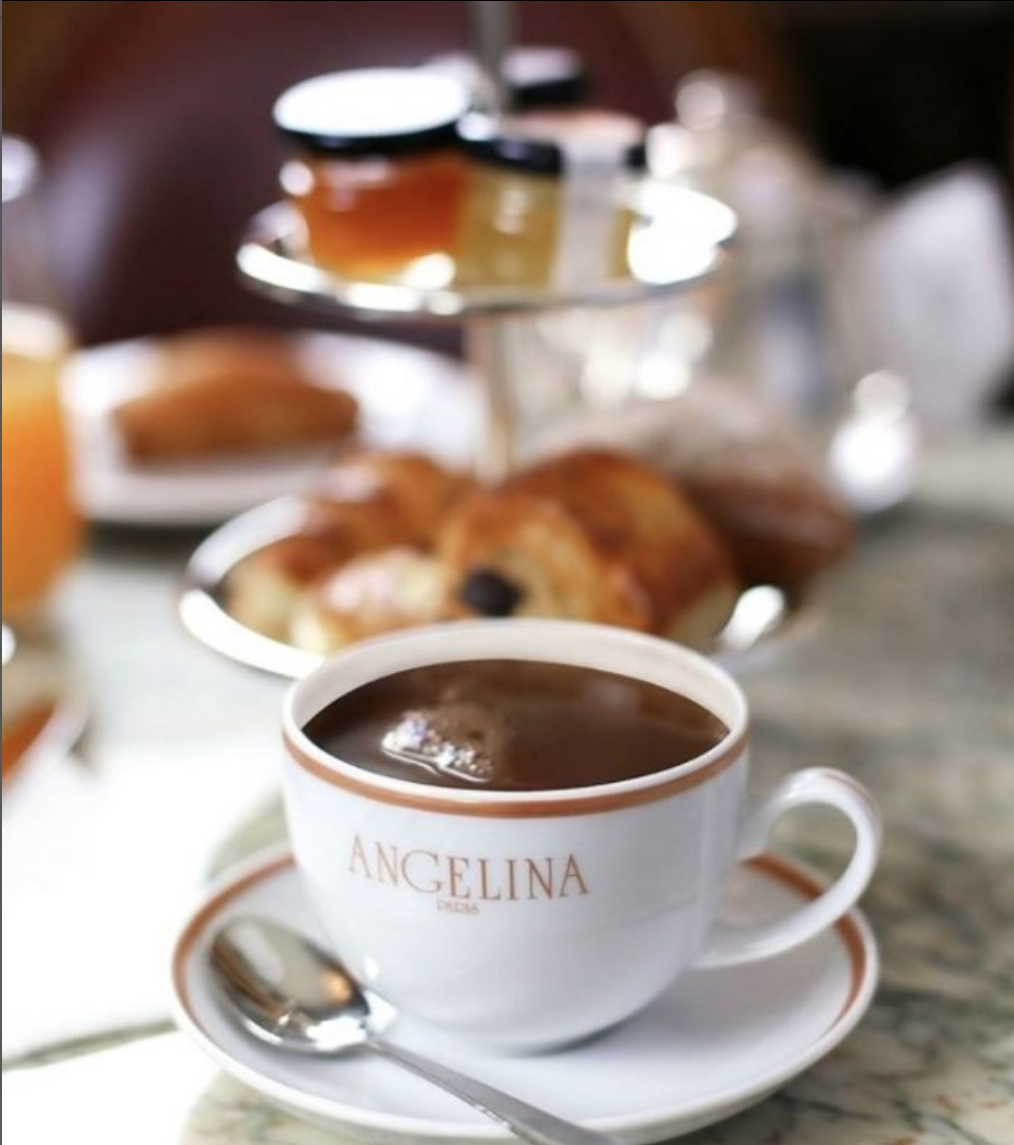 Carette
Carette offers hot chocolate in a very prestigious place that is truly affordable. While there are several branches all over Paris, we recommend to visit Place des Vosges especially during Christmas season in Paris.