Lihim Resort El Nido is a luxury hotel located in Palawan, Philippines. Situated on a secluded beachfront, this resort offers guests an unforgettable experience with its stunning views, luxurious accommodations, and world-class amenities.
With its unique location and breathtaking scenery, it is no wonder that many travelers choose this destination when planning their holiday getaways. Whether you are looking for a romantic getaway or an adventure-filled family vacation, Lihim Resort El Nido is the perfect destination.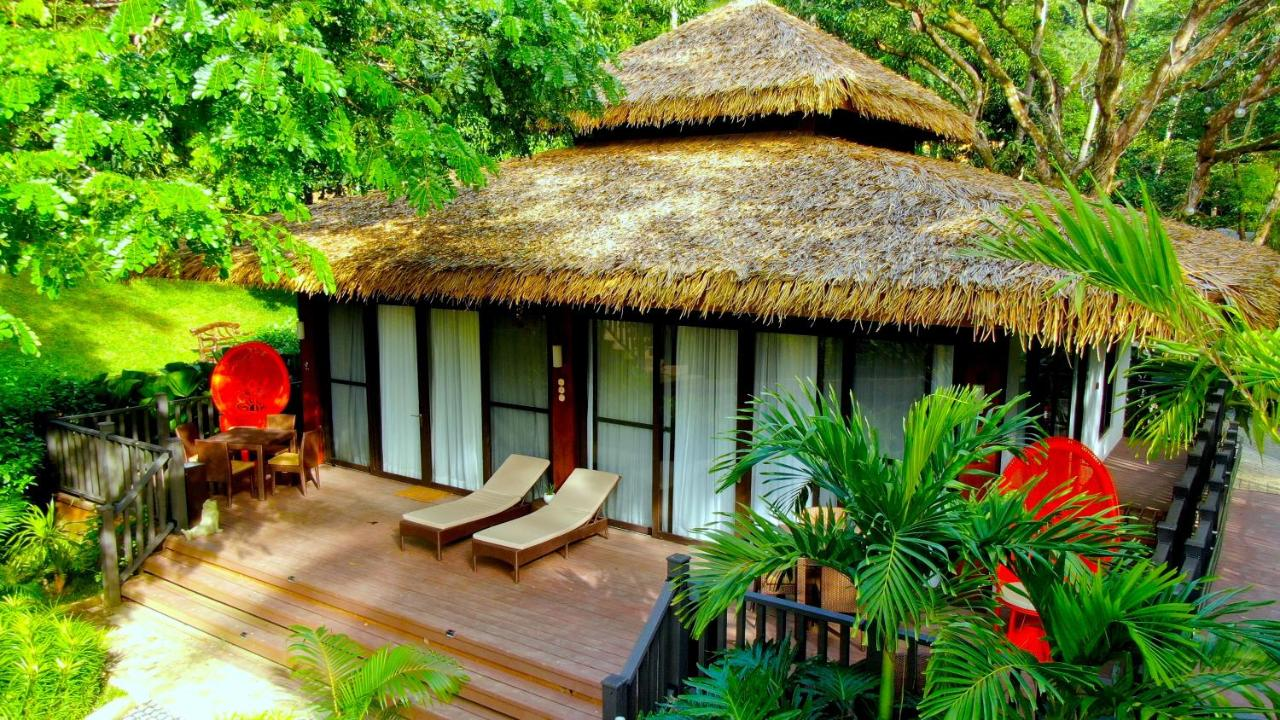 Lihim Resorts
999 Sitio Caalan, Brgy. Masagana, 5313
El Nido, Philippines
>> Check for The Lowest Rates & Availability
Facilities and Amenities at Lihim Resorts
At Lihim Resort El Nido, guests can take advantage of a variety of facilities and amenities. The resort features an outdoor pool, as well as several on-site restaurants and bars. The hotel also offers a spa and wellness center, complete with massage services, sauna rooms, and a fitness center. Guests can also enjoy beach volleyball, tennis courts, and a children's playground. In addition to these amenities, the hotel has its own private beach where guests can relax in the sun or take part in various water sports activities.
Rooms and Suites at Lihim Resorts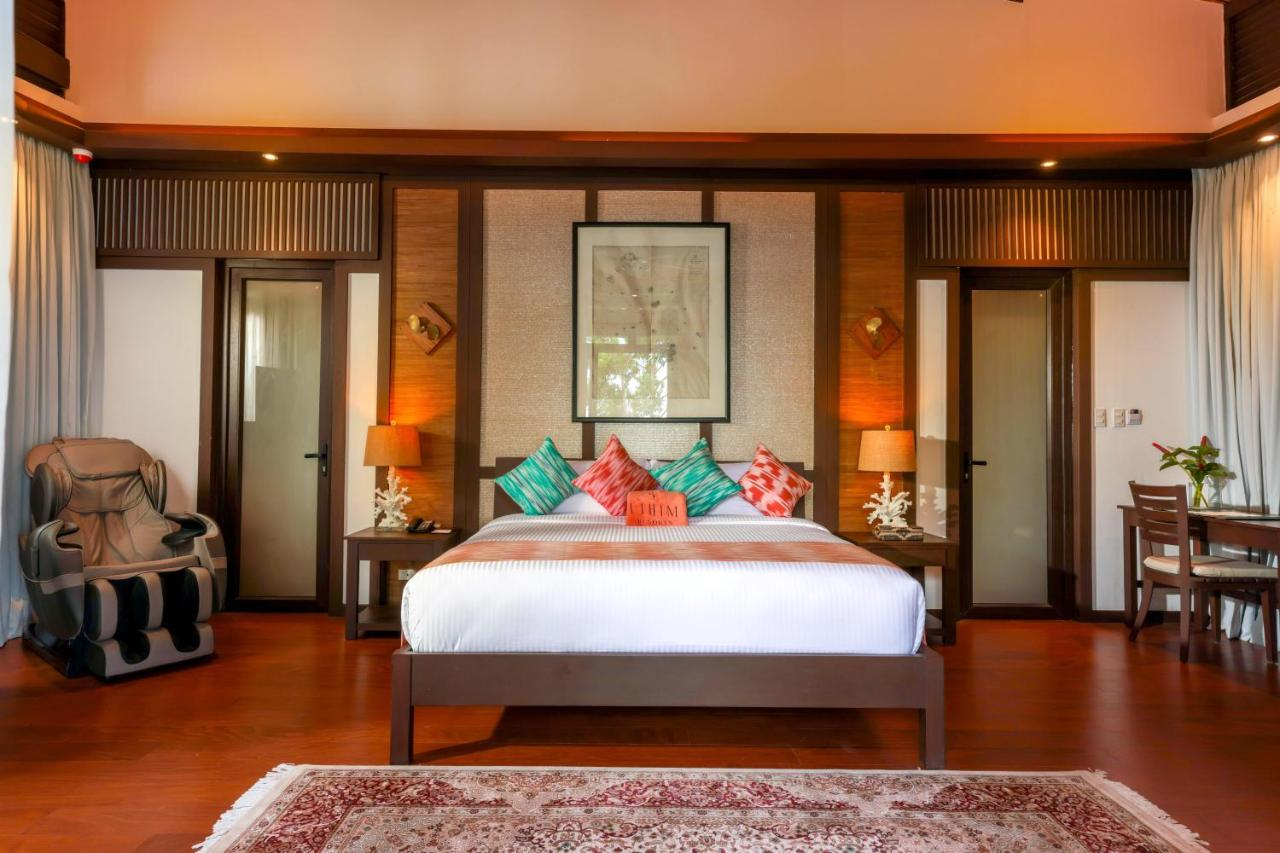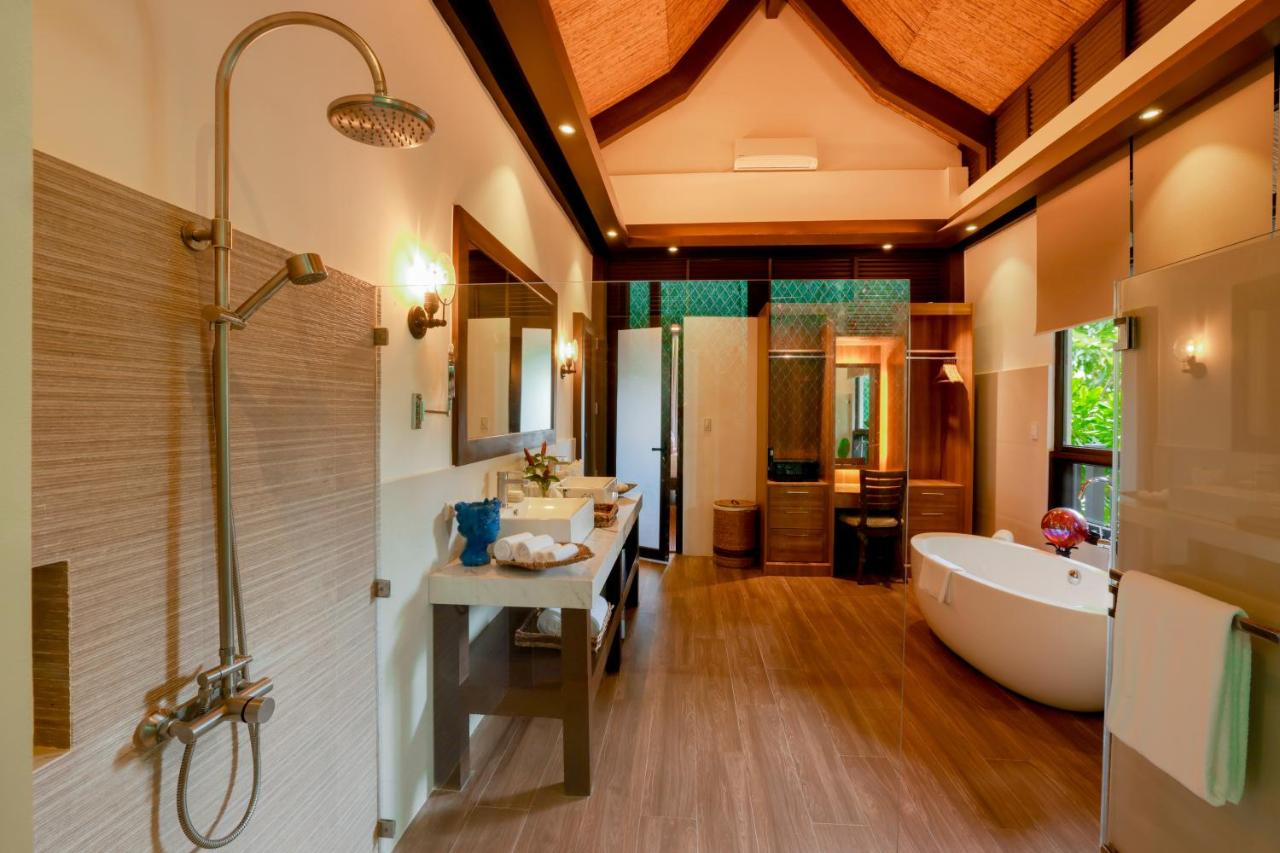 Lihim Resort El Nido offers luxurious accommodations that feature modern amenities such as air conditioning, cable television, mini-bars, complimentary Wi-Fi access, and much more. Each room comes equipped with its own balcony or terrace area with stunning views of the ocean or surrounding landscape. Some rooms even have their own private plunge pool for added luxury during your stay. Furthermore, all rooms come with complimentary toiletries and daily housekeeping service to ensure your stay is as comfortable and convenient as possible.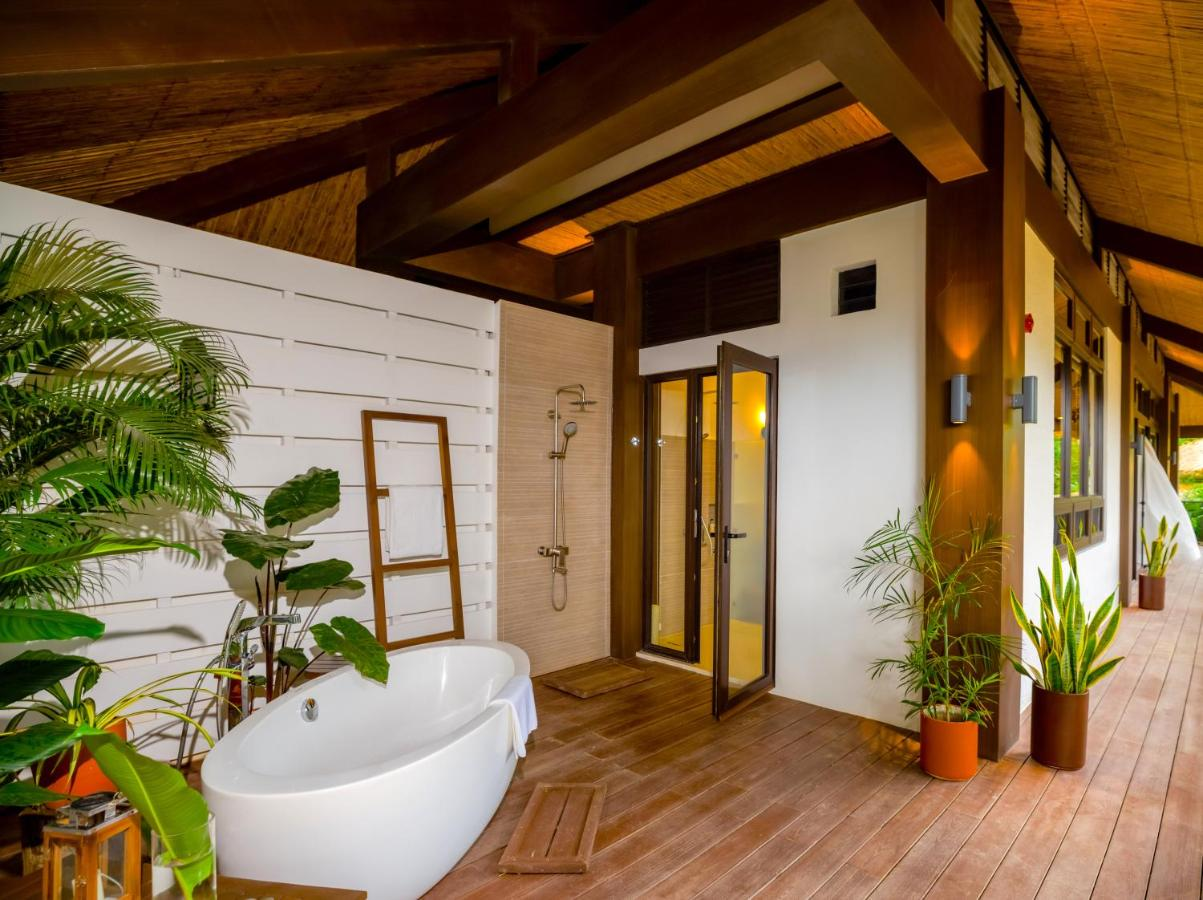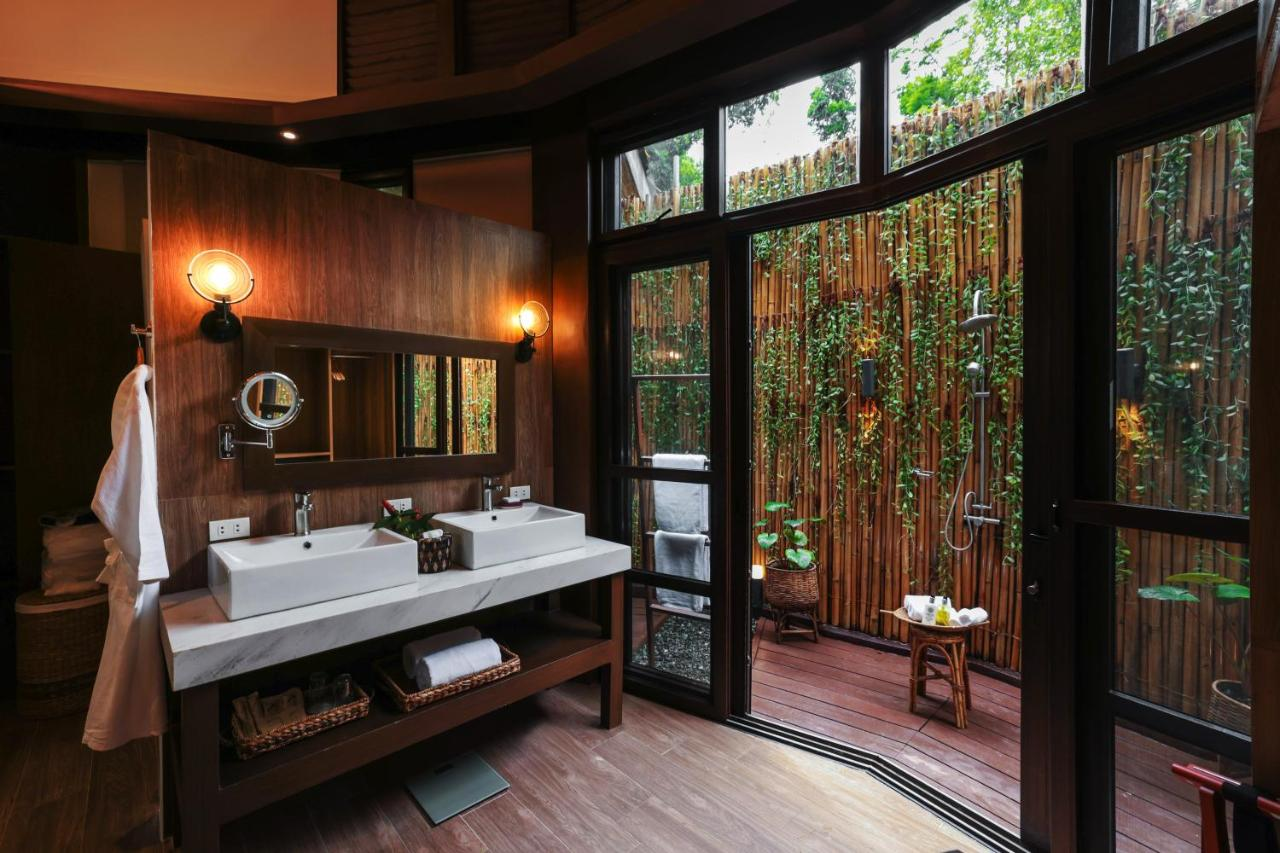 Restaurants and Bars at Lihim Resorts
Lihim Resort El Nido features several on-site restaurants and bars, each offering its own unique selection of cuisine. Guests can choose from a variety of international dishes, local specialties, and even vegan options. This El Nido resort also boasts an extensive wine list, with selections from both local and international wineries. In addition to these dining options, guests can enjoy live music performances at the beachfront bar or relax in the lounge area with a cocktail in hand.
Activities
Lihim Resort El Nido offers plenty of activities for guests to enjoy during their stay. From snorkeling and scuba diving to kayaking and island hopping, there is something for everyone here. For those looking for a more relaxed experience, there are yoga classes available or you can simply take a leisurely stroll along the beachfront promenade. In addition to these activities, the resort organizes daily excursions such as sightseeing tours, cultural trips, and nature hikes.
Places to Visit While in El Nido
There are plenty of places to visit near Lihim Resorts such as lush mangroves and limestone cliffs. This hidden lagoon is surrounded by lush mangroves and limestone cliffs, offering a unique experience for those seeking to explore the resorts' untouched beauty. But while you are staying at Lihim Resorts, be sure to take part on some of the popular things to do in El Nido.
Secret Lagoon
Last but not least, Miniloc Island Resort offers its guests exclusive access to the natural wonders of the Secret Lagoon. This hidden lagoon is surrounded by lush mangroves and limestone cliffs, offering a unique experience for those seeking to explore Miniloc's untouched beauty.
Big Lagoon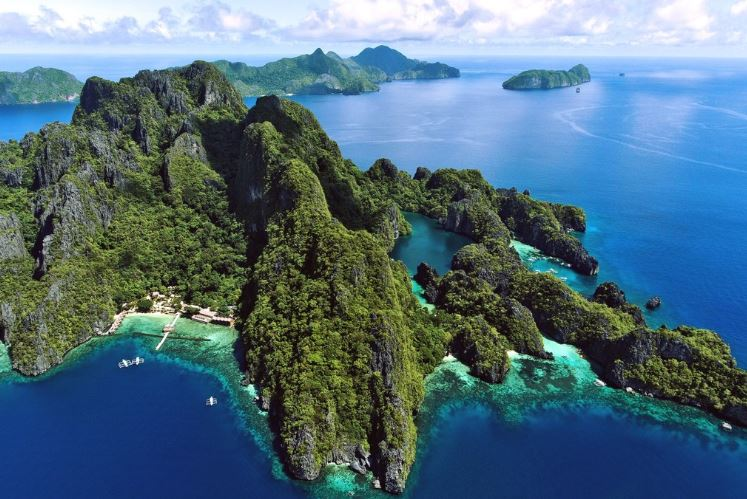 The Big Lagoon in El Nido is a must-see destination for visitors to the Philippines.
This natural wonder is one of the most beautiful places on earth, and crystal clear waters are home to various marine life.
The Big Lagoon is a short boat ride from Miniloc Island Resort, making it an easy trip during your stay. The lagoon is surrounded by limestone cliffs that rise out of the water, making for some stunning scenery.
This famous lagoon is excellent for swimming, snorkeling, and kayaking. You can paddle around and explore the many small coves and caves that dot the area. There's also plenty of marine life, including colorful fish, coral reefs, and sea turtles.
Small Lagoon
The Small Lagoon in El Nido is an equally spectacular sight that shouldn't be missed when visiting Miniloc Island Resort. The lagoon is just just a few kilometers north of the larger Big Lagoon, offering an intimate experience surrounded by towering limestone cliffs. Paddlers can explore the many hidden coves and caves, discovering the unique beauty of this natural wonder.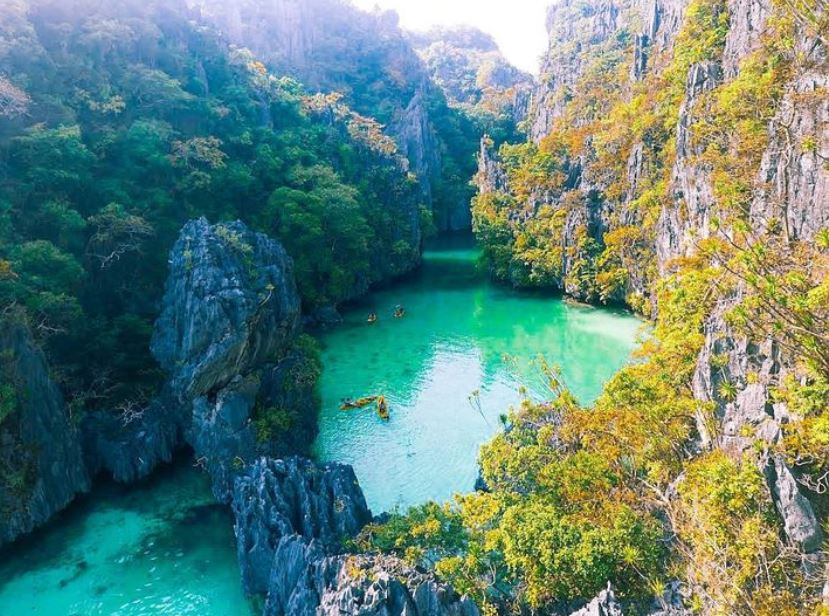 The crystal clear waters of the Small Lagoon make for excellent swimming opportunities. Visitors can also go snorkeling or kayaking to observe the abundant marine life in its natural habitat. Schools of colorful fish like clownfish and Moorish idols give visitors a show as they swim around in their environment. Corals provide hiding spots for small creatures like shrimps and crabs, while more enormous sea turtles can be seen leisurely gliding through the calm waters.
Apart from its aquatic life, the Small Lagoon is a great spot for spectacular sunsets. As evening approaches, witness the golden glow of twilight reflecting off the still surface before darkness completely envelops it.
Aside from exploring its waters, visitors should also marvel at Miniloc Island Resort's carefully-crafted wooden boardwalks. It leads up to an observation deck with spectacular views of Bacuit Bay and the surrounding islands beyond. El Nido Resorts Miniloc has also set up picnic tables that offer plenty of shade, perfect for enjoying snacks while taking in all there is to see at this beautiful destination.
El Nido Town
El Nido Town is a beautiful destination for those exploring El Nido's culture and history. The town is the gateway to El Nido, with its lively waterfront area, marketplaces, bars, and restaurants. El Nido Town is also home to the popular St. Francis of Assisi Church.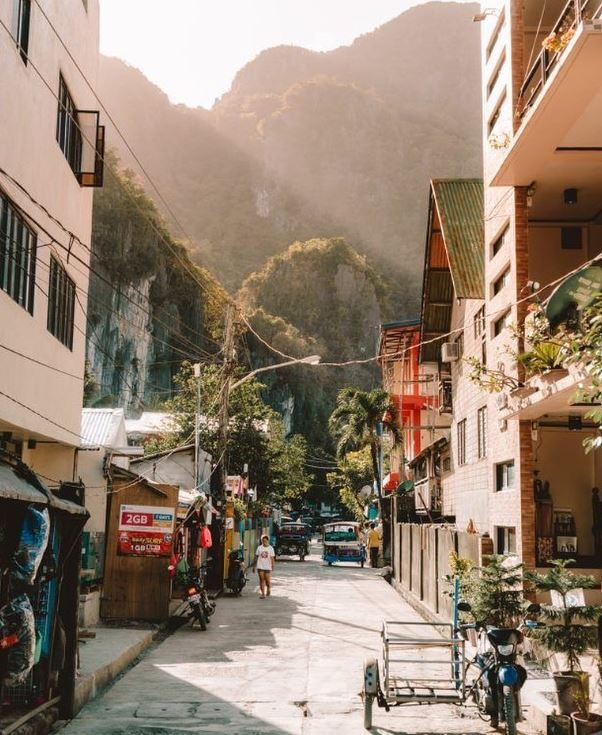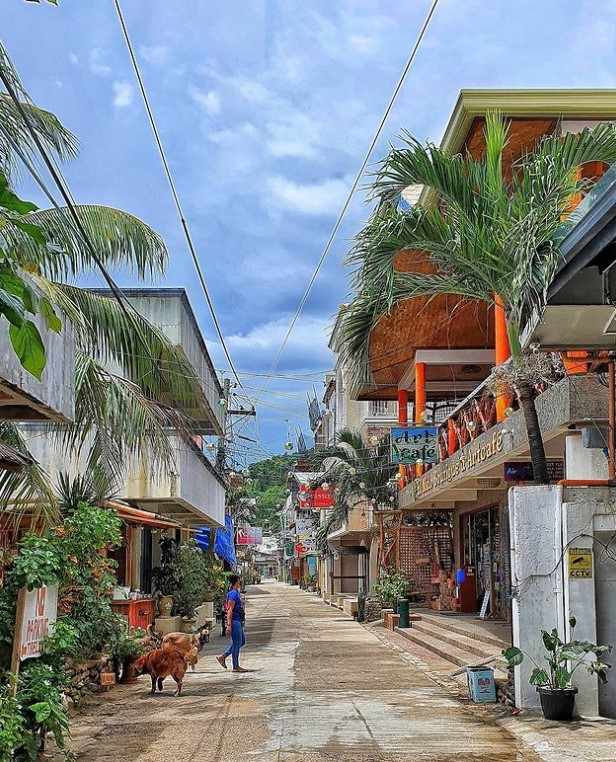 Nacpan Beach
Nacpan Beach is one of El Nido's most stunning and secluded beaches on the island's northern coastline. With its magnificent shoreline stretching for four kilometers along El Nido's pristine coastline, it's no wonder that Nacpan Beach is considered El Nido's crown jewel.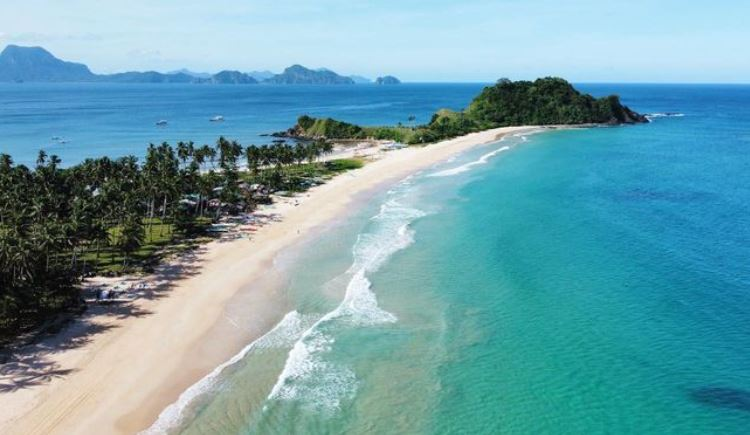 Las Cabanas Beach
Las Cabanas Beach is a stunning beach on El Nido's northern coastline and one of the most popular attractions in El Nido. This picturesque beach has long been celebrated for its picturesque shoreline, crystal clear waters, and powdery white sand. Its idyllic location makes it the perfect spot to relax, soak up some sun, or take a dip in the refreshing waters.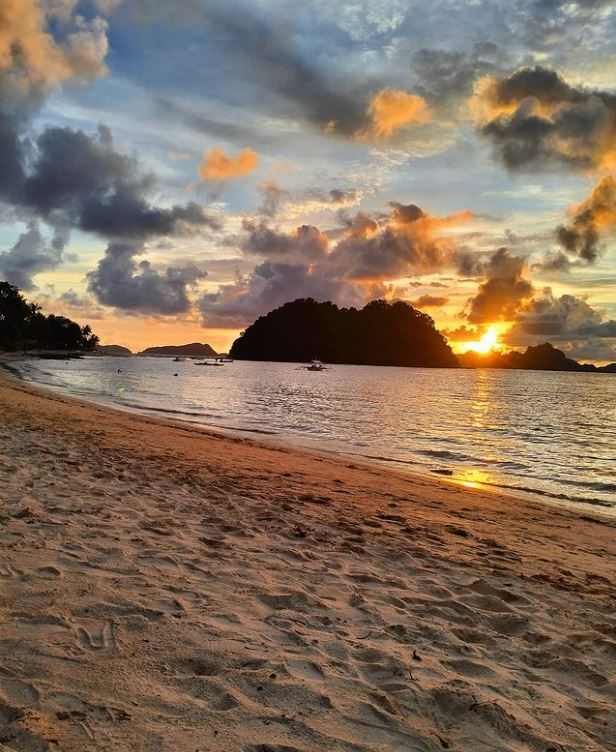 Bacuit Bay
Bacuit Bay is a stunning natural wonder on El Nido's east coast. The bay is home to some of El Nido's most breathtaking islands and beaches, including Snake Island, Pinagbuyutan Island, Entalula Beach, and Helicopter Island. Its crystal clear waters and stunning landscape make it the perfect destination for an unforgettable island hopping adventure.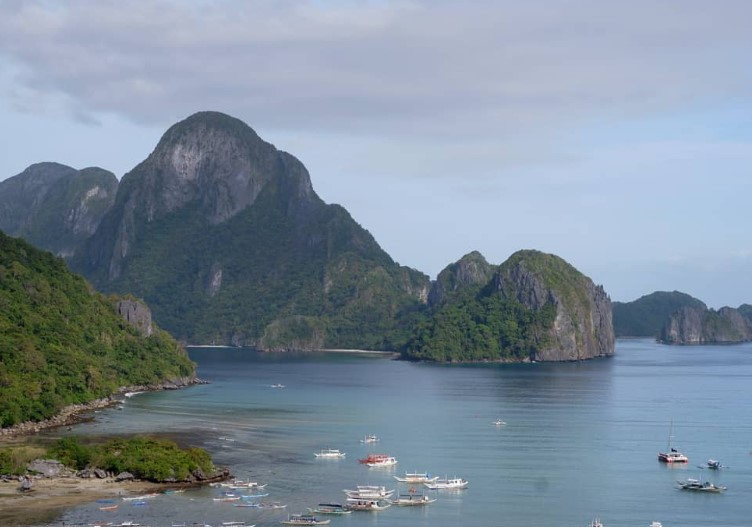 Seven Commandos Beach
Seven Commandos Beach is a stunning beach on El Nido's east coast and one of El Nido's most beautiful beaches. The beach is known for its powdery white sand, crystal clear waters, and lush green jungle backdrop. It is the perfect spot for a romantic sunset or an unforgettable beach party.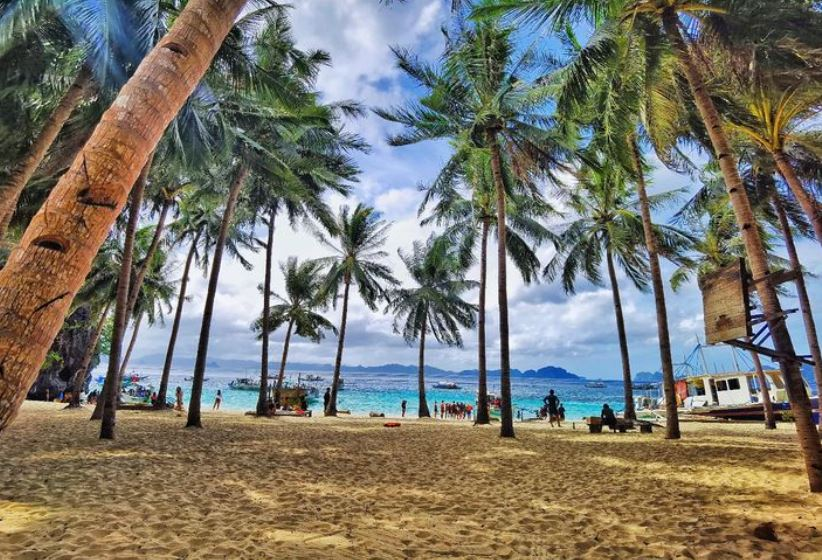 Island Hopping Tour Package
Miniloc Island Resort offers various exciting island hopping tours that will take you through El Nido's stunning islands and lagoons. El Nido is known for its world-famous limestone karst formations, crystal clear waters, and pristine white beaches. With El Nido Resort Lagen Island's experienced tour guides, you can explore the best of El Nido's natural beauty on one of their Tour A, Tour B, Tour C, and Tour D island hopping tours.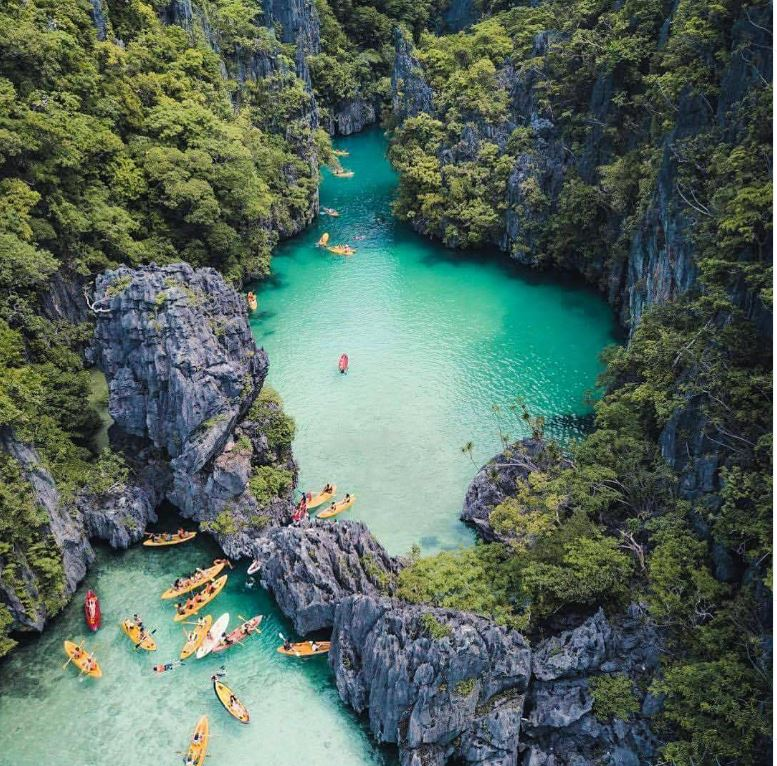 Tour A Highlights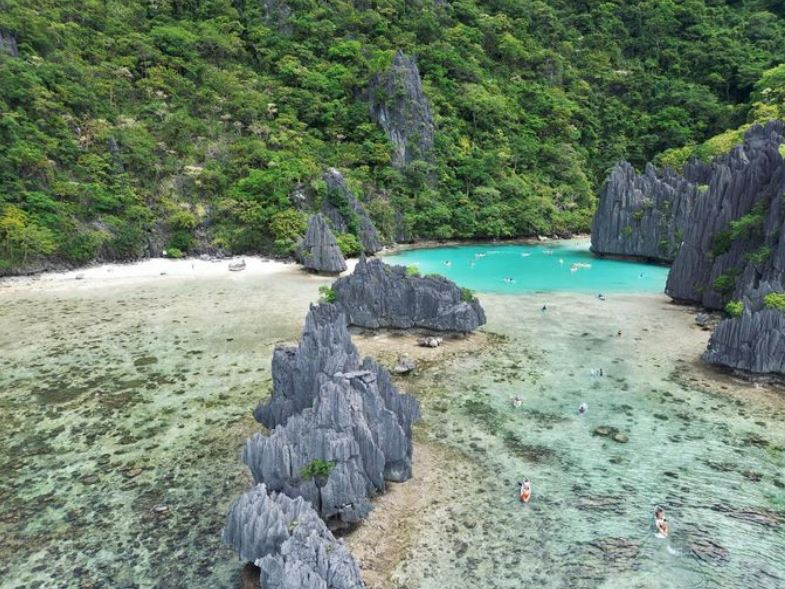 Tour B Highlights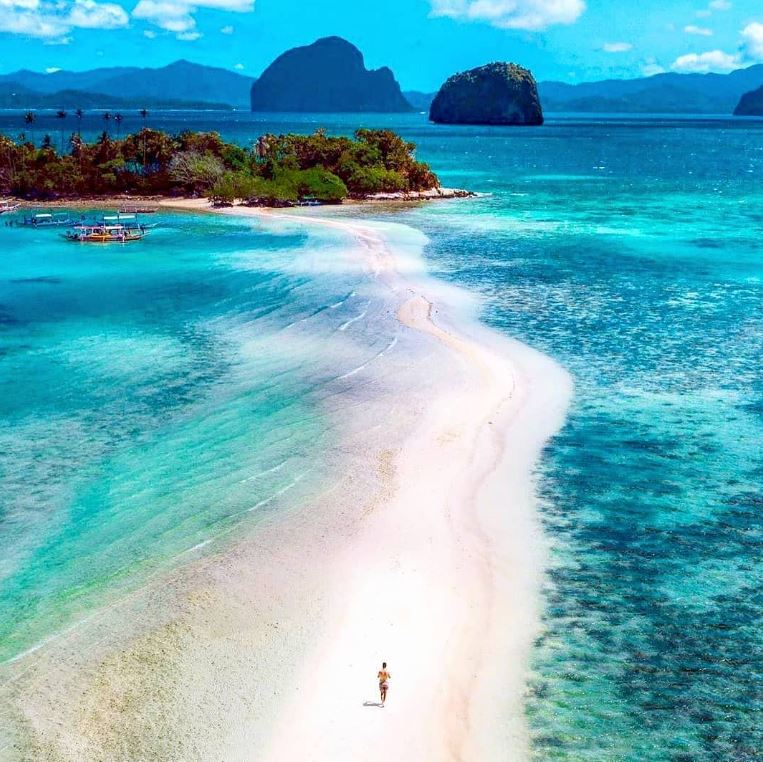 Tour C Highlights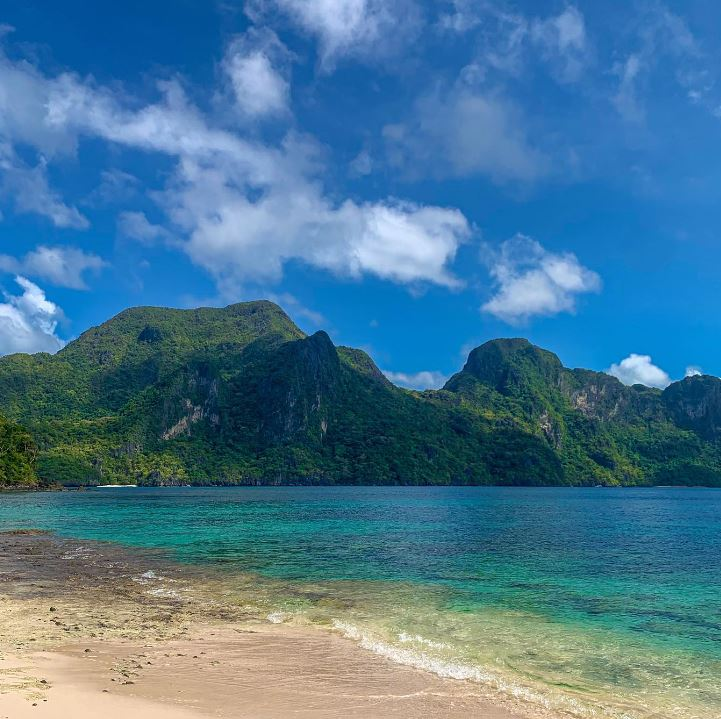 Tour D Highlights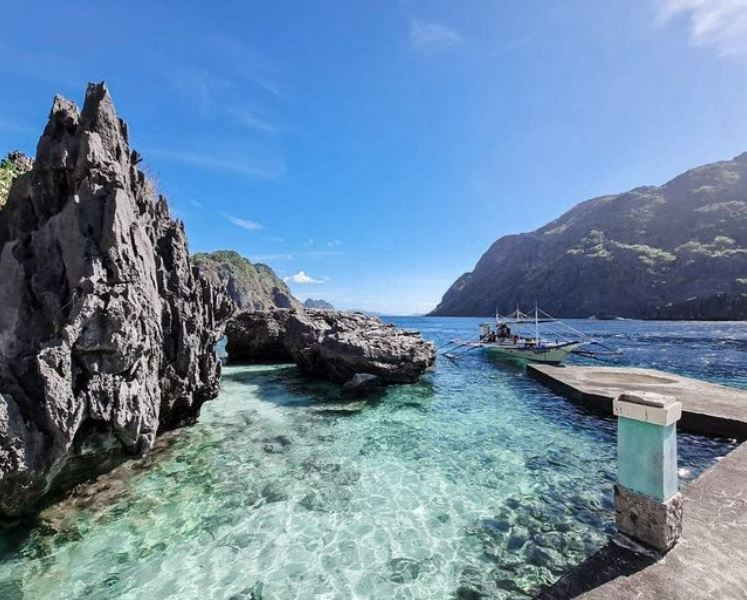 How To Get to Miniloc Island Resort
The fastest way to reach El Nido is by plane. Several airlines offer flights to El Nido's small airport, including AirAsia, Cebu Pacific, Philippine Airlines, and SkyJet. El Nido airport is is about 45 minutes outside of El Nido Town, and buses are available to take passengers into town.
The Best Time to Visit El Nido Resorts Miniloc
The best time to visit El Nido is during the dry season, which typically runs from November through April. During this time, El Nido enjoys sunny skies that are perfect for island hopping tours and outdoor activities. The temperature is often in the mid-80s Fahrenheit (about 28-30 Celsius), with little to no rainfall.